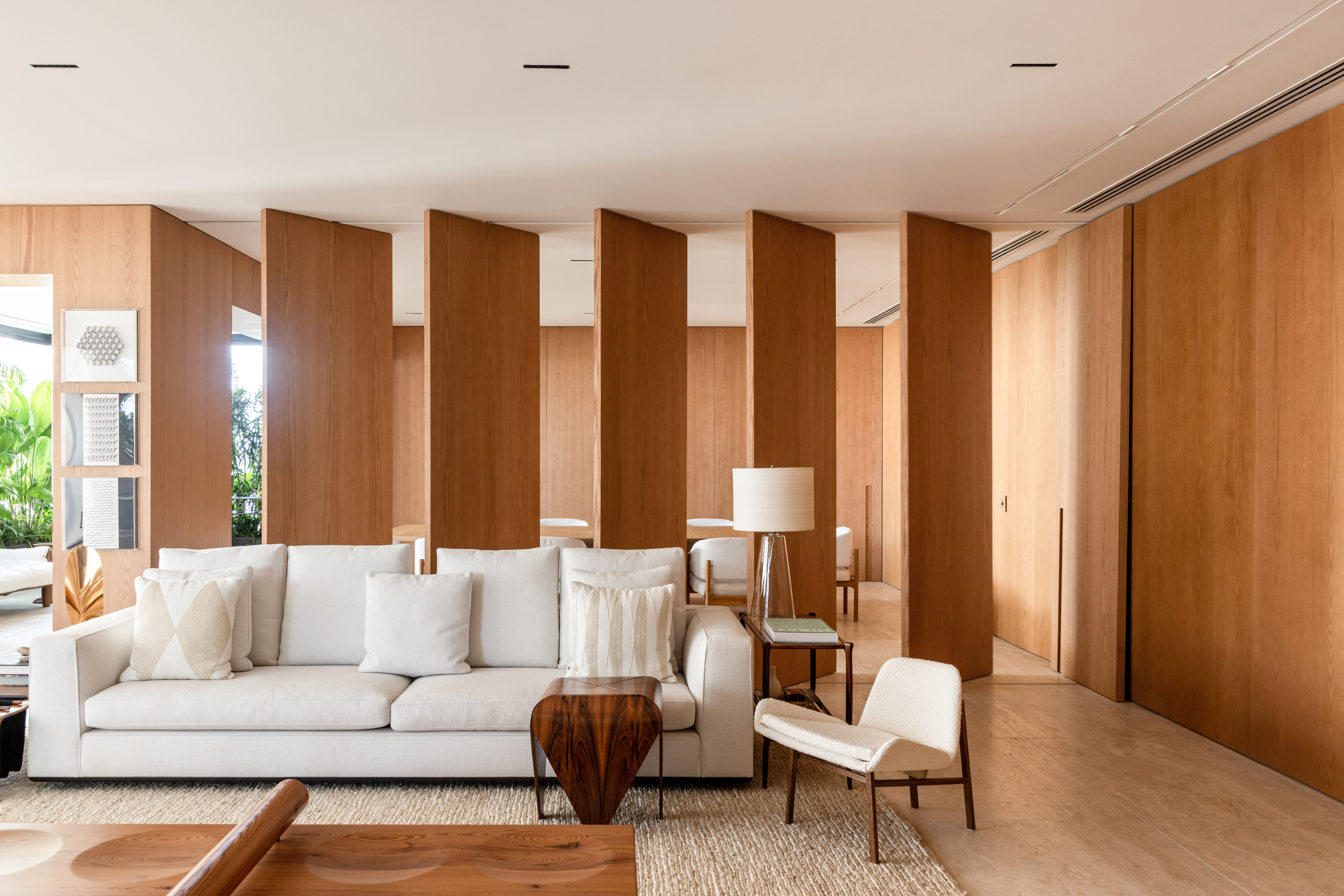 MEC Apartament
São Paulo, SP, Brasil
FACTS
Area

550 m²
Year

2020
PROJECT
Architecture

Jacobsen Arquitetura
Architecture team

Paulo Jacobsen, Bernardo Jacobsen, Edgar Murata, Marcelo Vessoni, Francisco Rugeroni, Marcela Siniauskas, Fernanda Maeda, Marcela Guerreiro, Luiz Martinelli, Marina Budib, Victor Gonçalves, Maria Angélica Caporale, Paula Miele, Lucas Cunha, Mariana Leme, Amanda Leal, Gabriela Magano, Carolina Carrieri
Interior design

Marina Linhares
Landscape design

Rodrigo Oliveira
Lighting design

Mingrone Iluminação
Construction Company

P&P Engenharia
Photos

Fran Parente
The pivoting wooden panels are the main feature of the MEC Apartment's architectural project. They can either integrate or separate each part of the vast social area, which include home theater, living, dining, gourmet space and a balcony.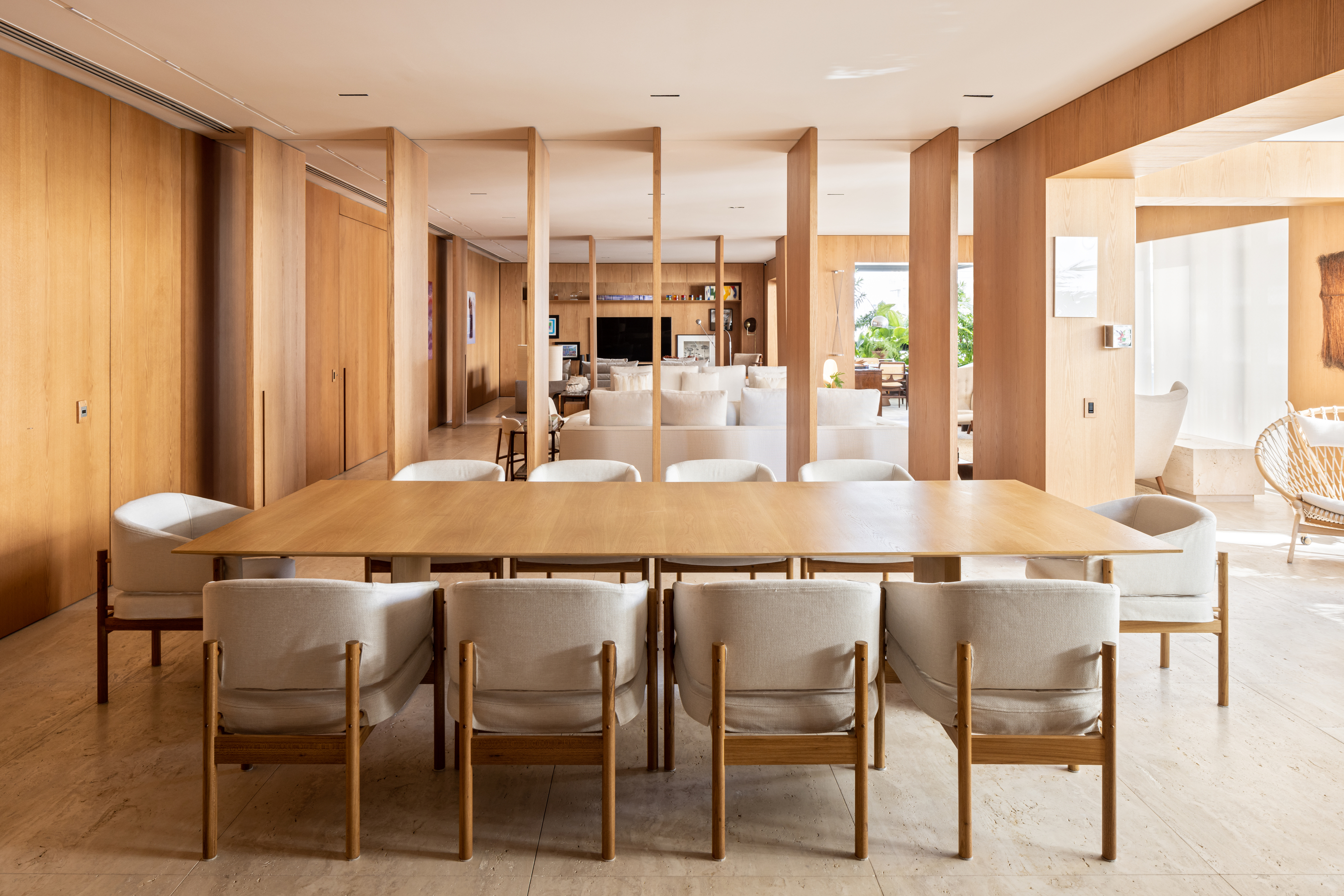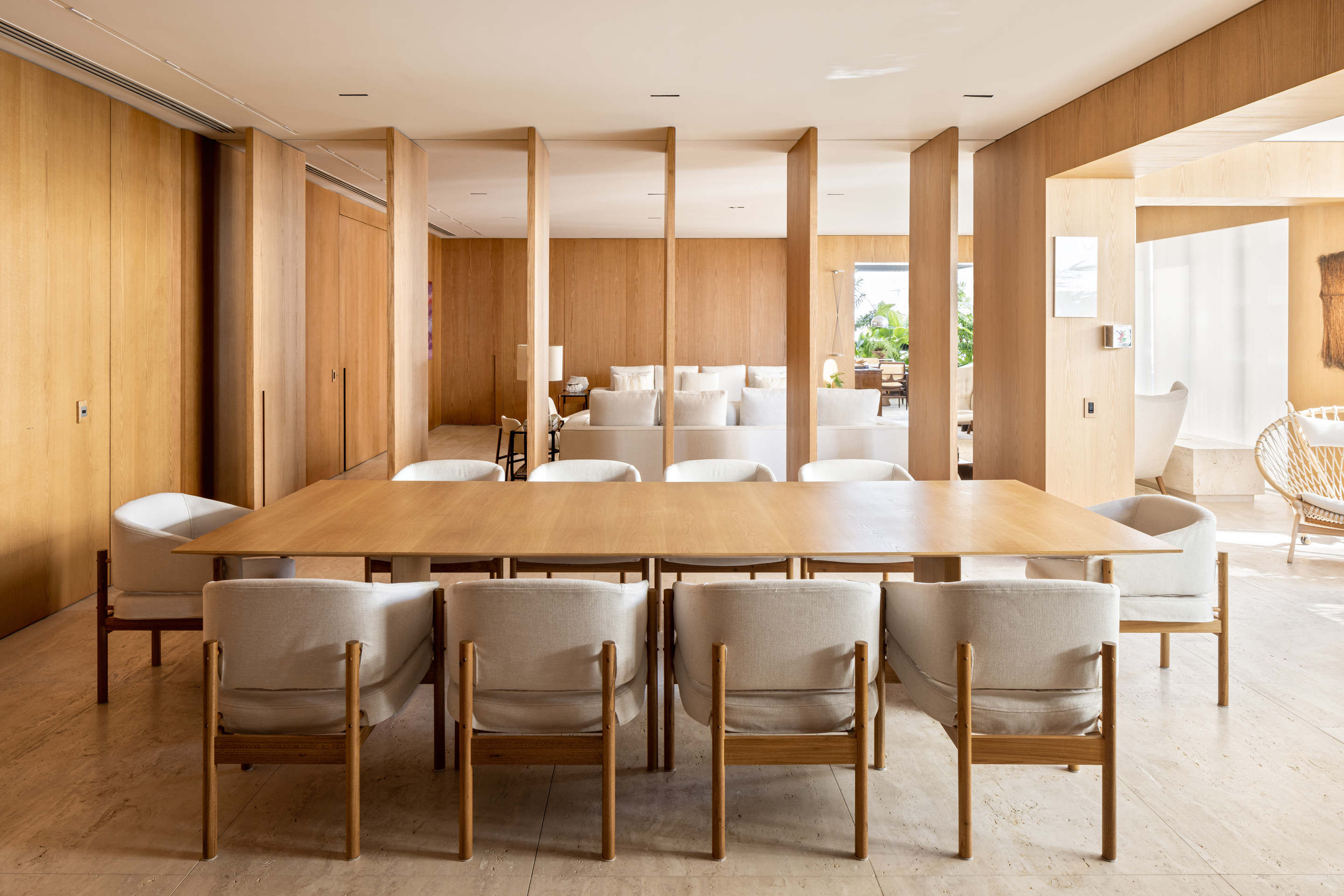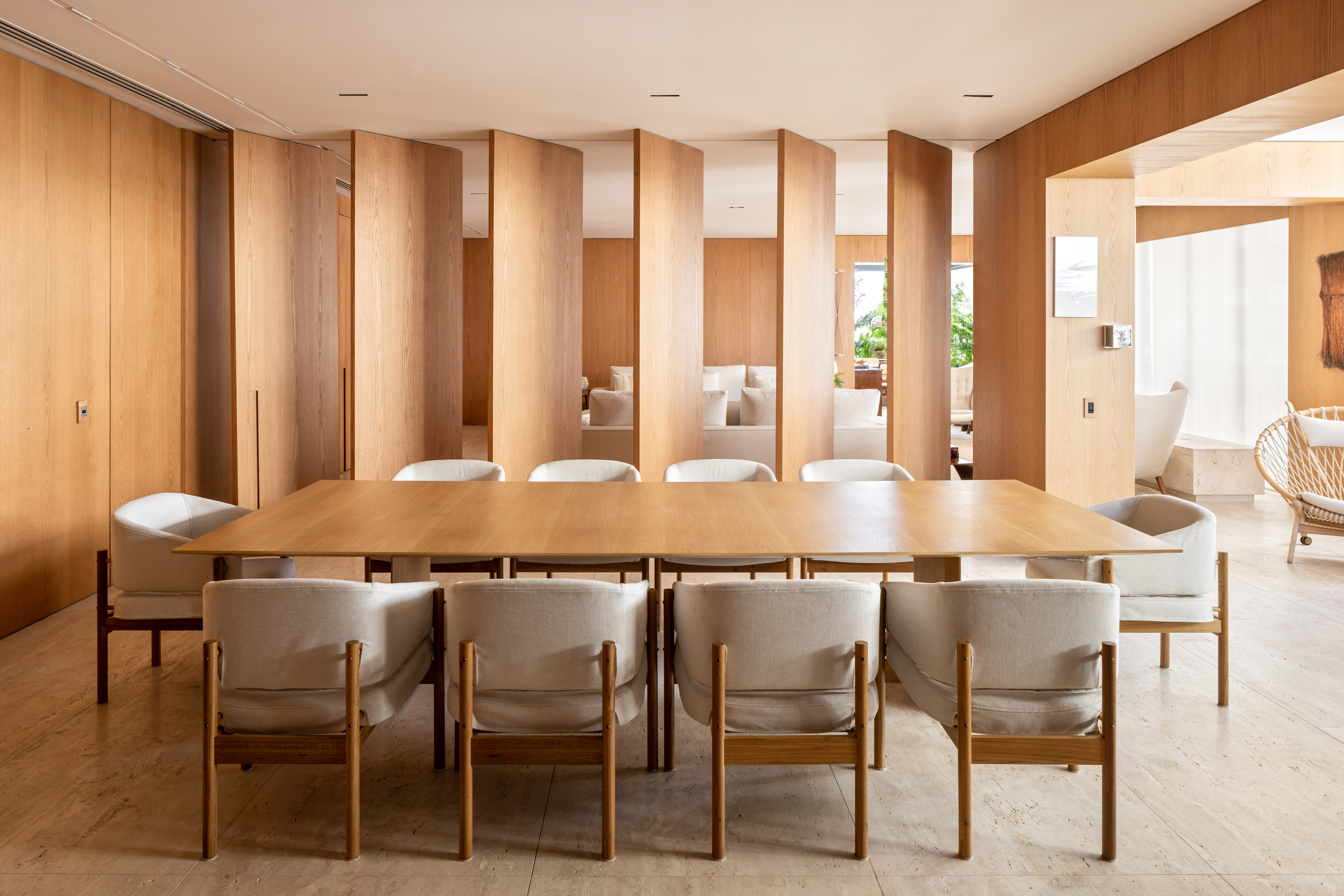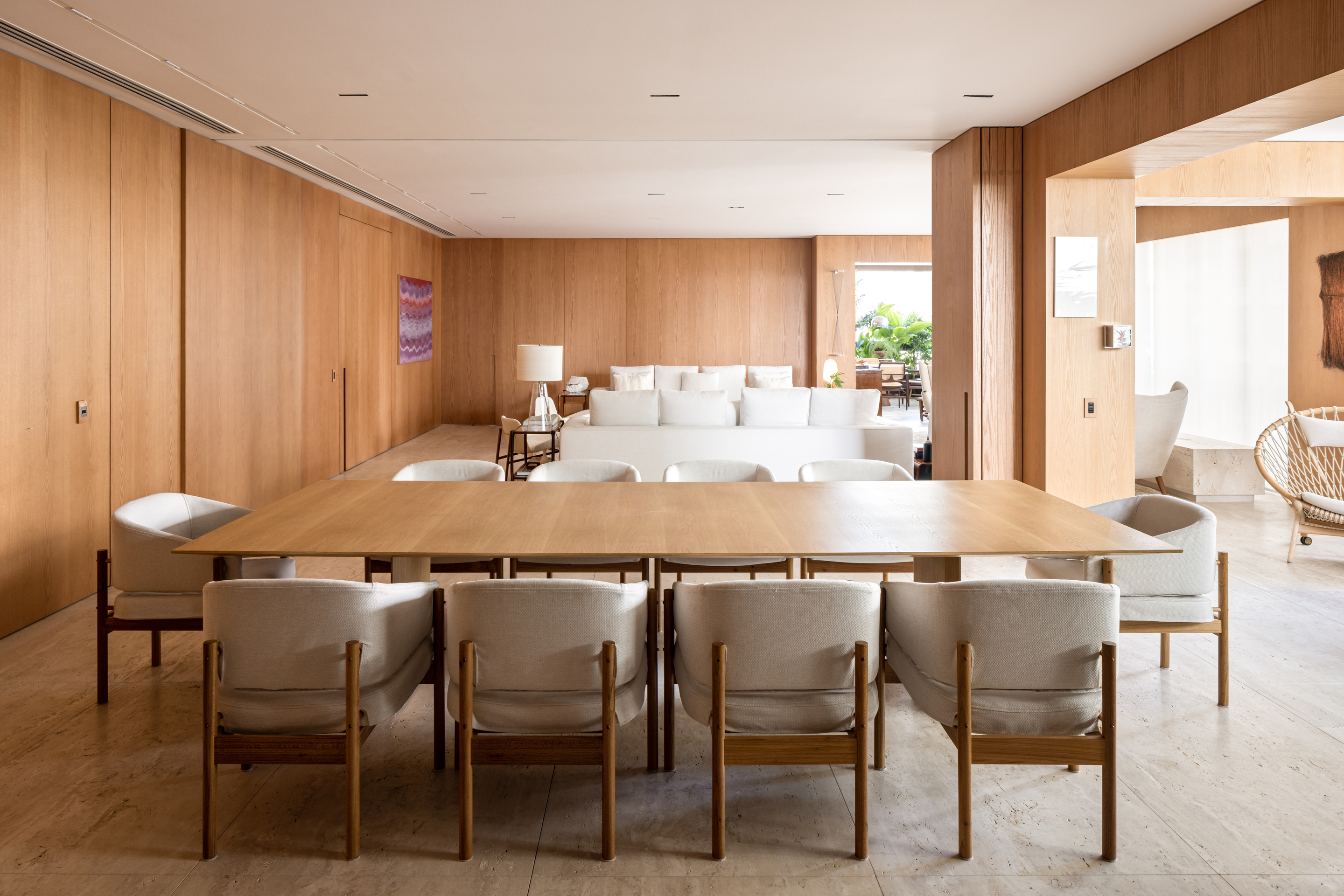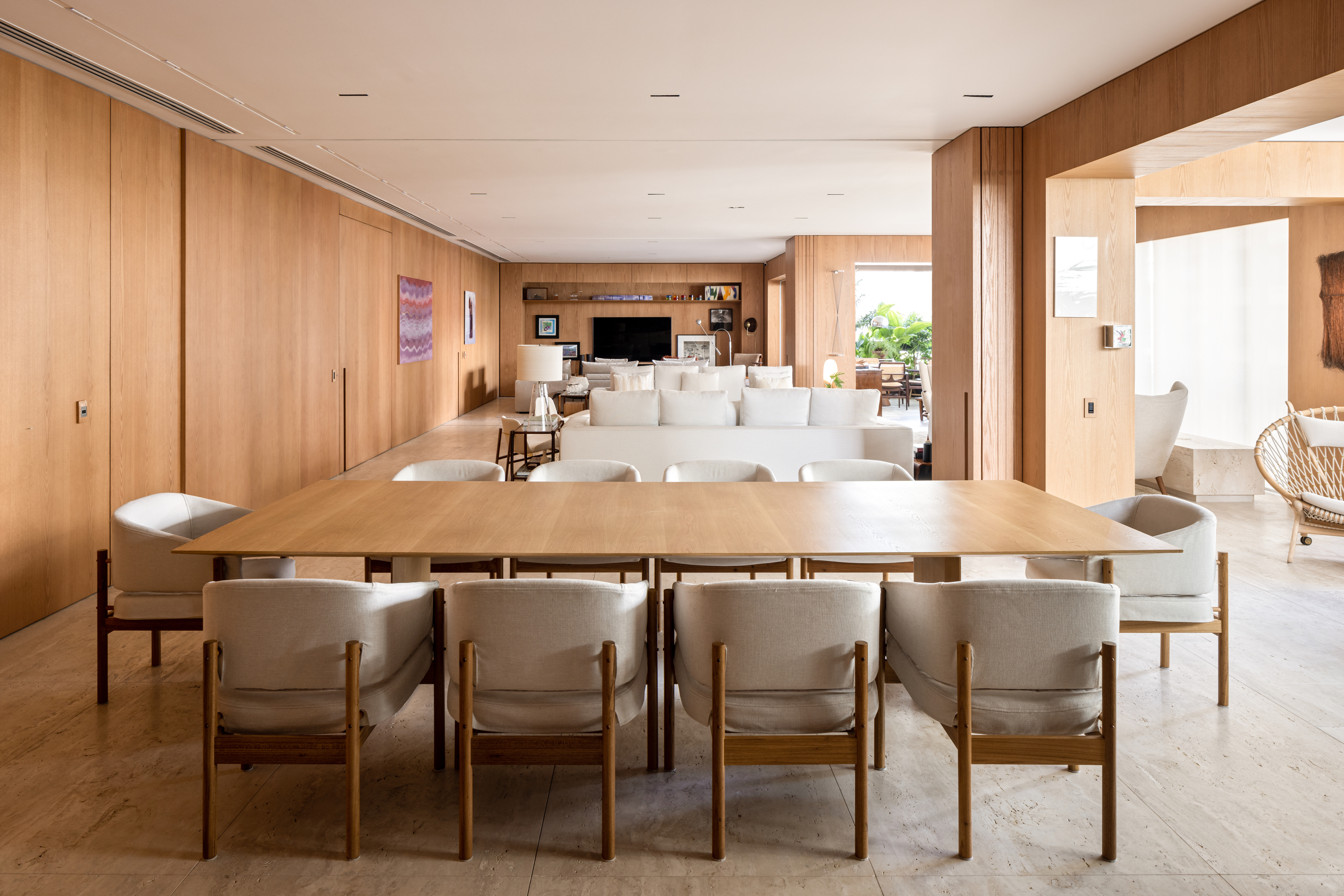 These panels were developed from a detailed study with the supplier, utilizing special hardware, prototypes and tests to ensure that the project was viable in both the aesthetic and functional way, blocking sound and completely isolating each room. To provide practicality for the residents, they have a system which allows them to pivot and run through very discreet tracks.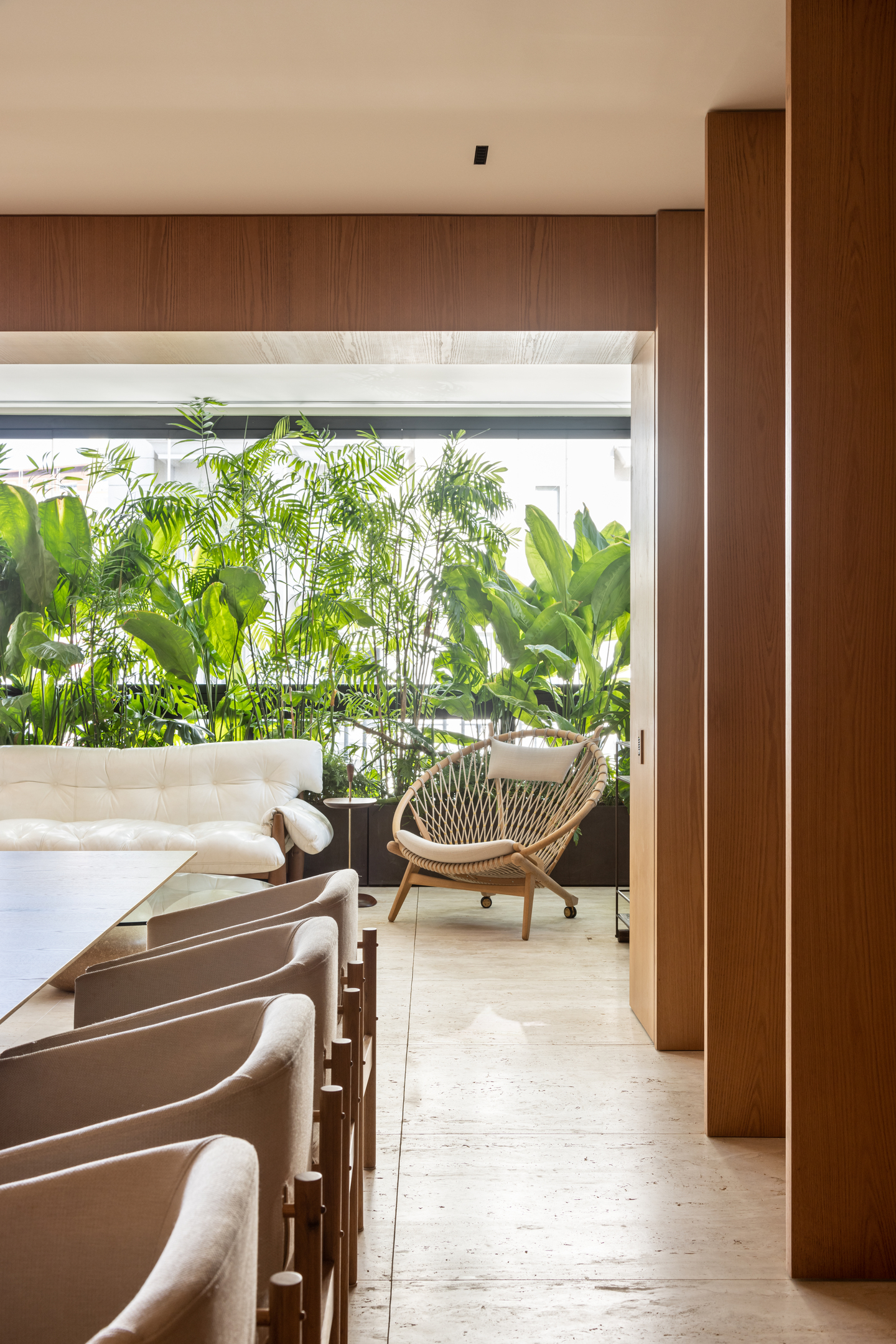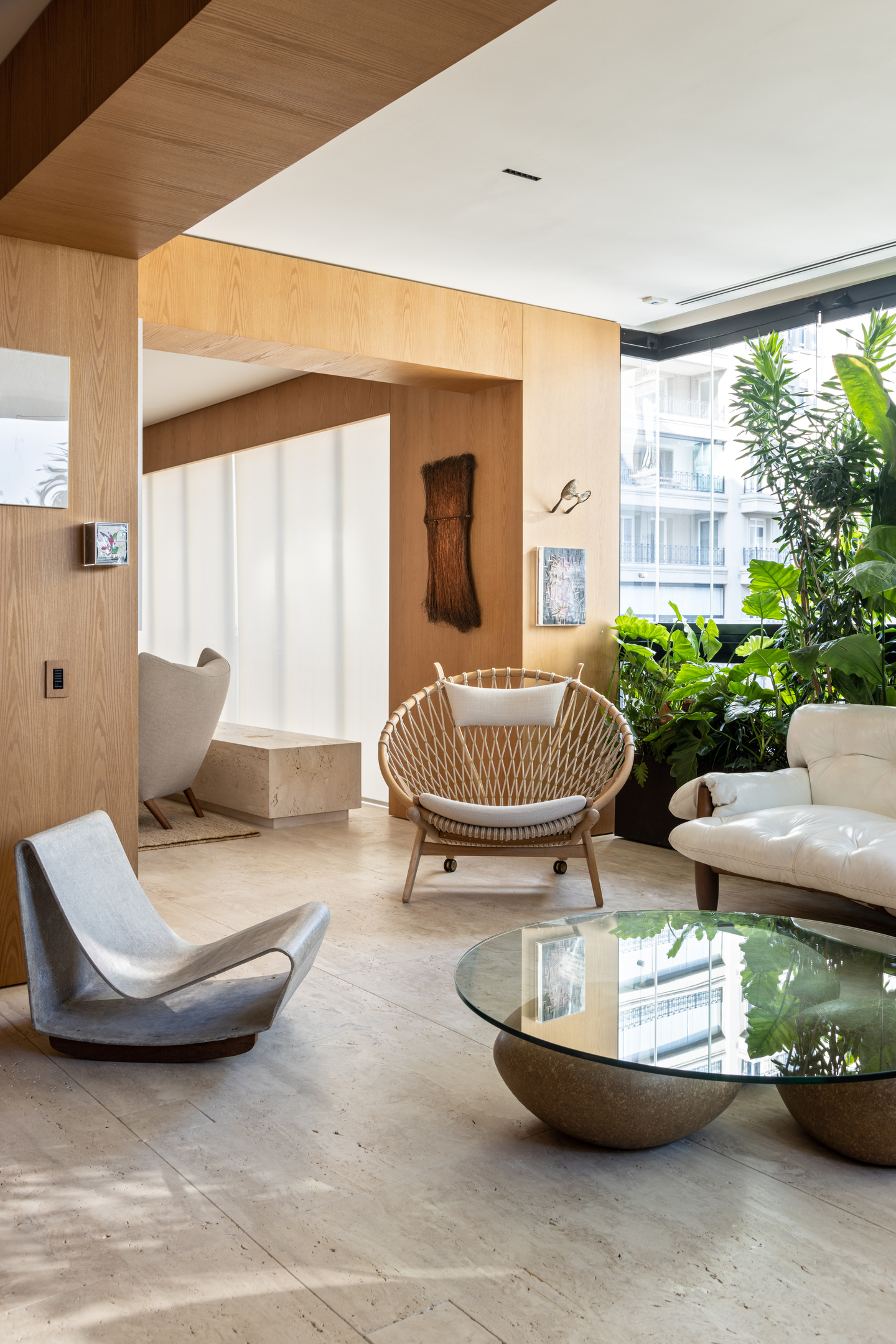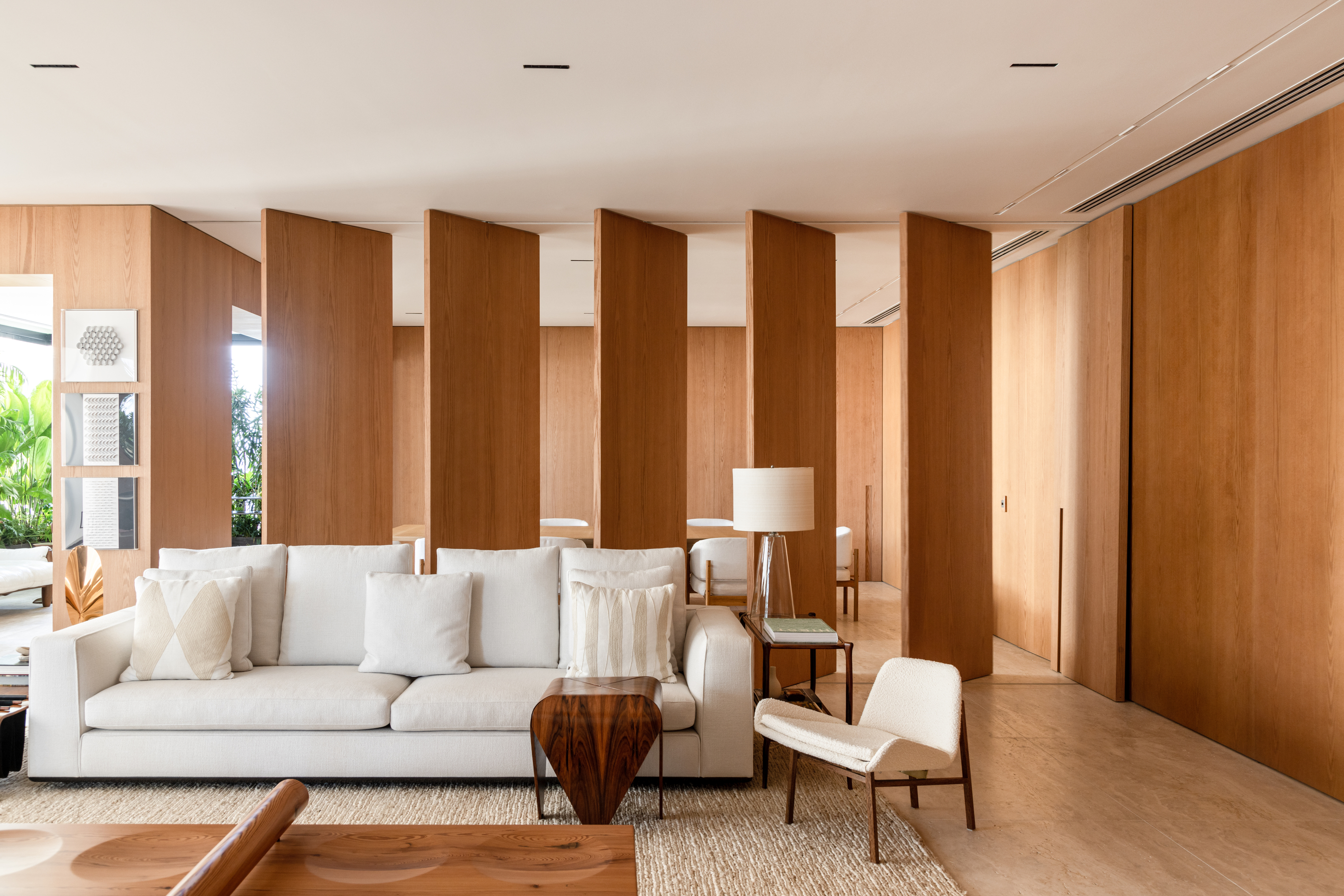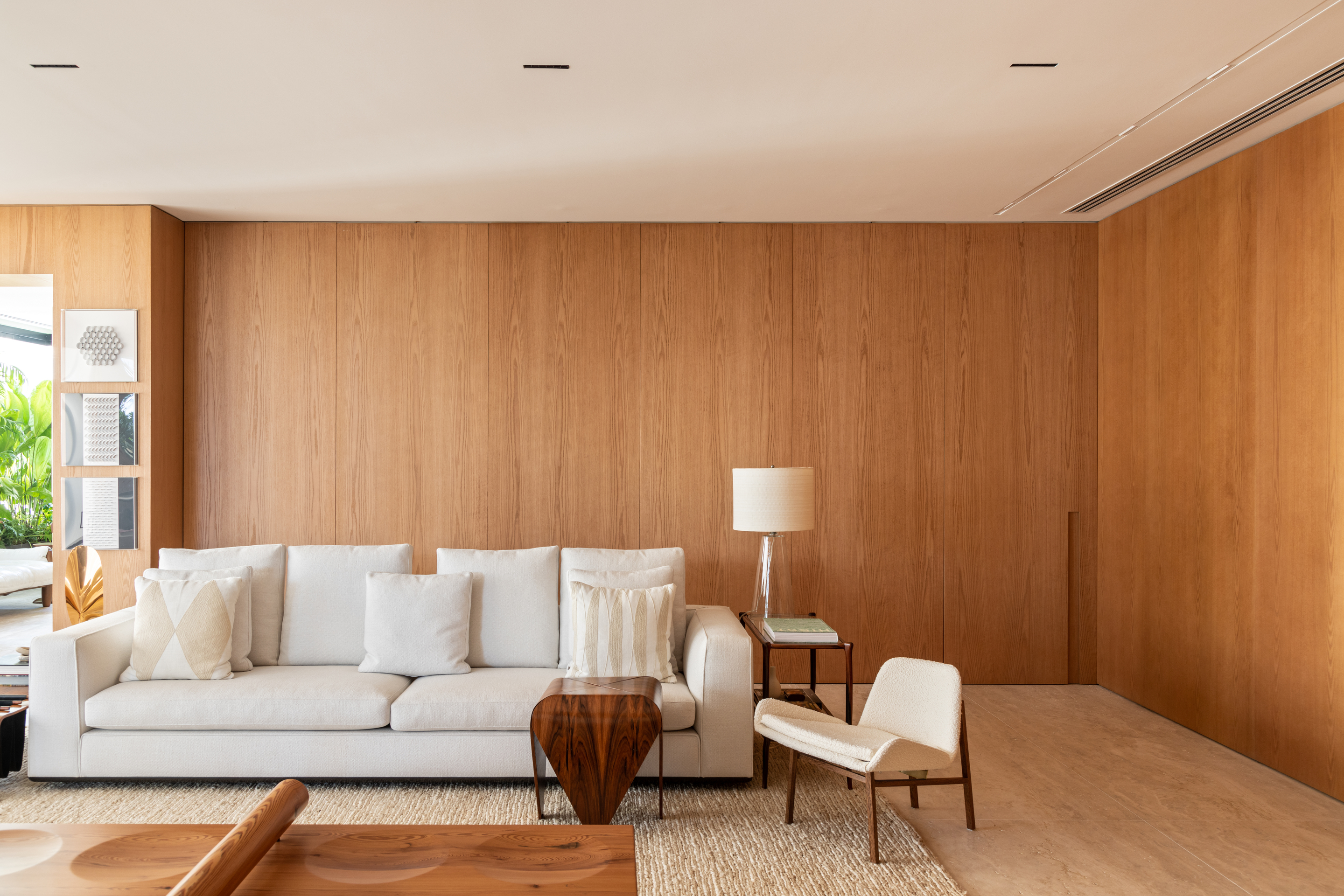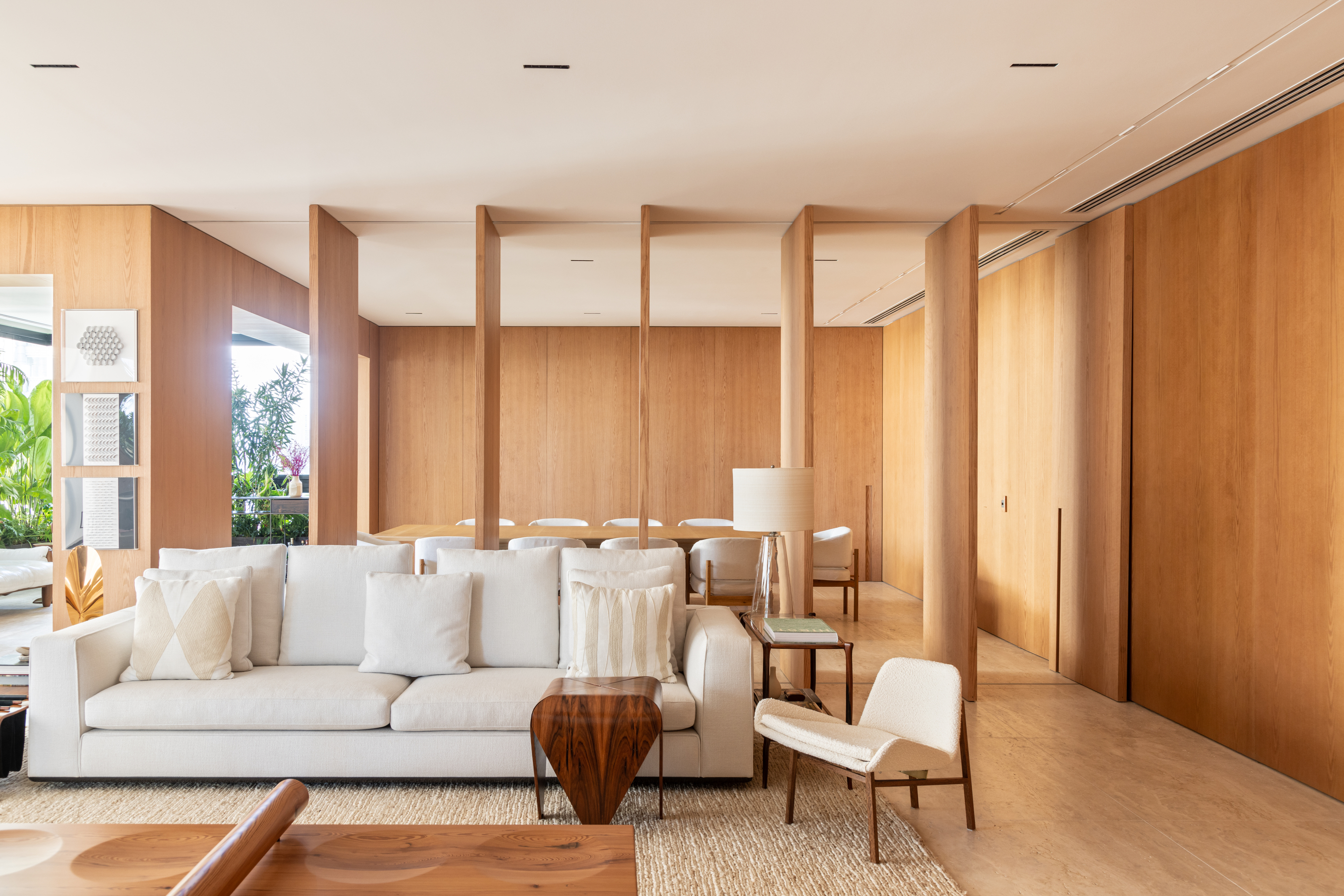 One of the clients' main desires was to have the feeling of being in a house. They told that in one of the first meetings with Paulo Jacobsen to evaluate what could be done in terms of design, they were sure that he would incorporate this characteristic into the apartment.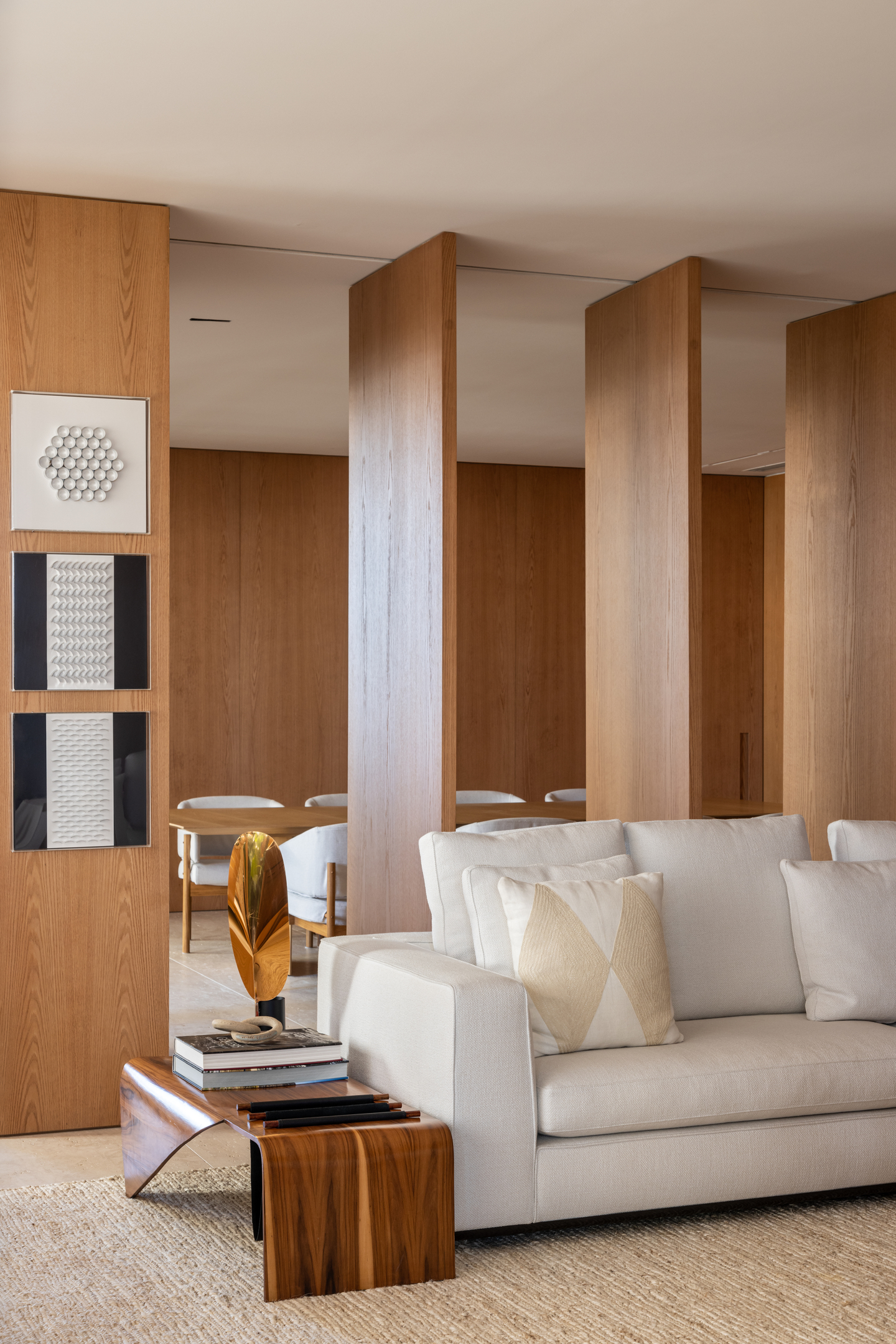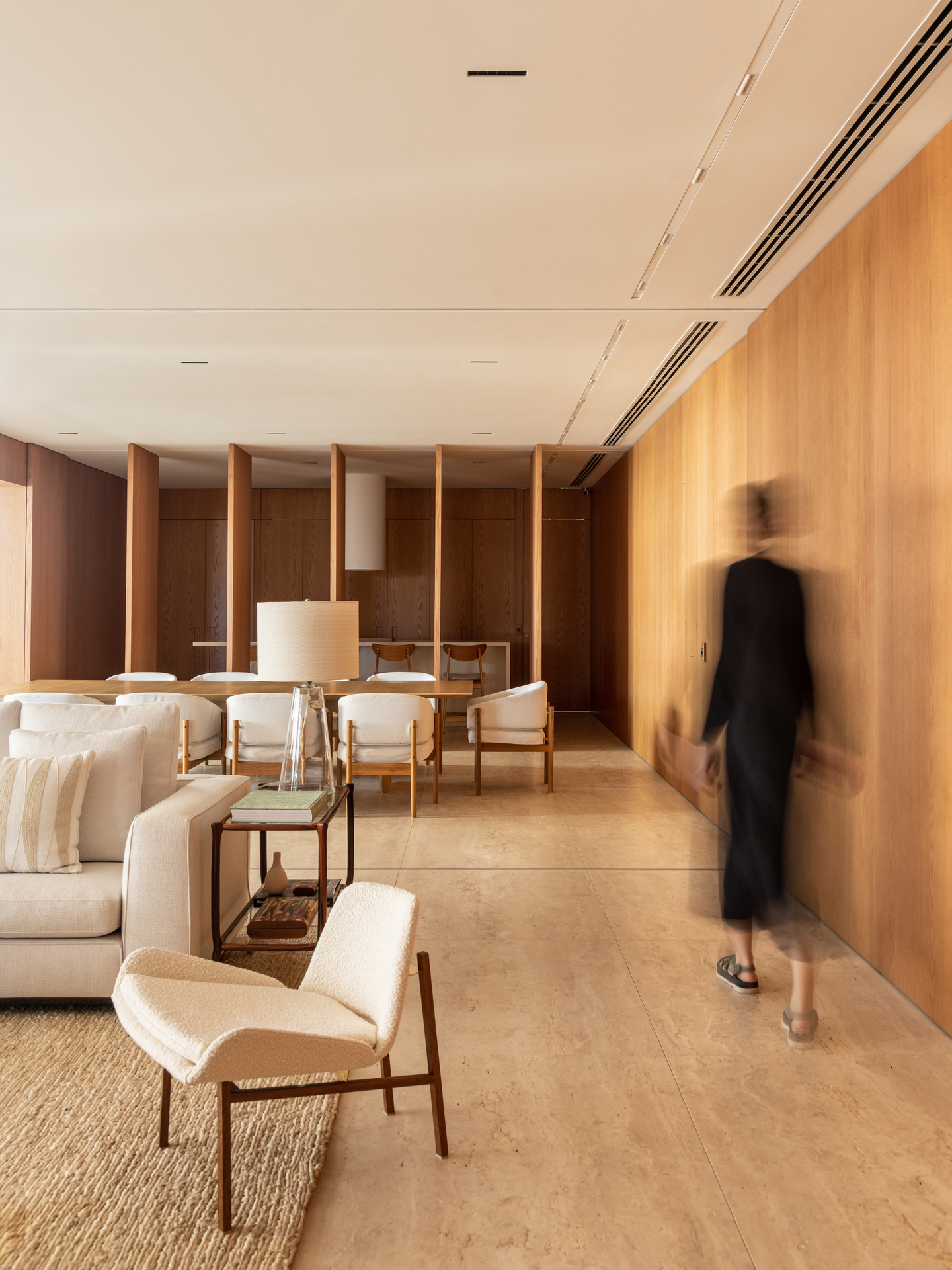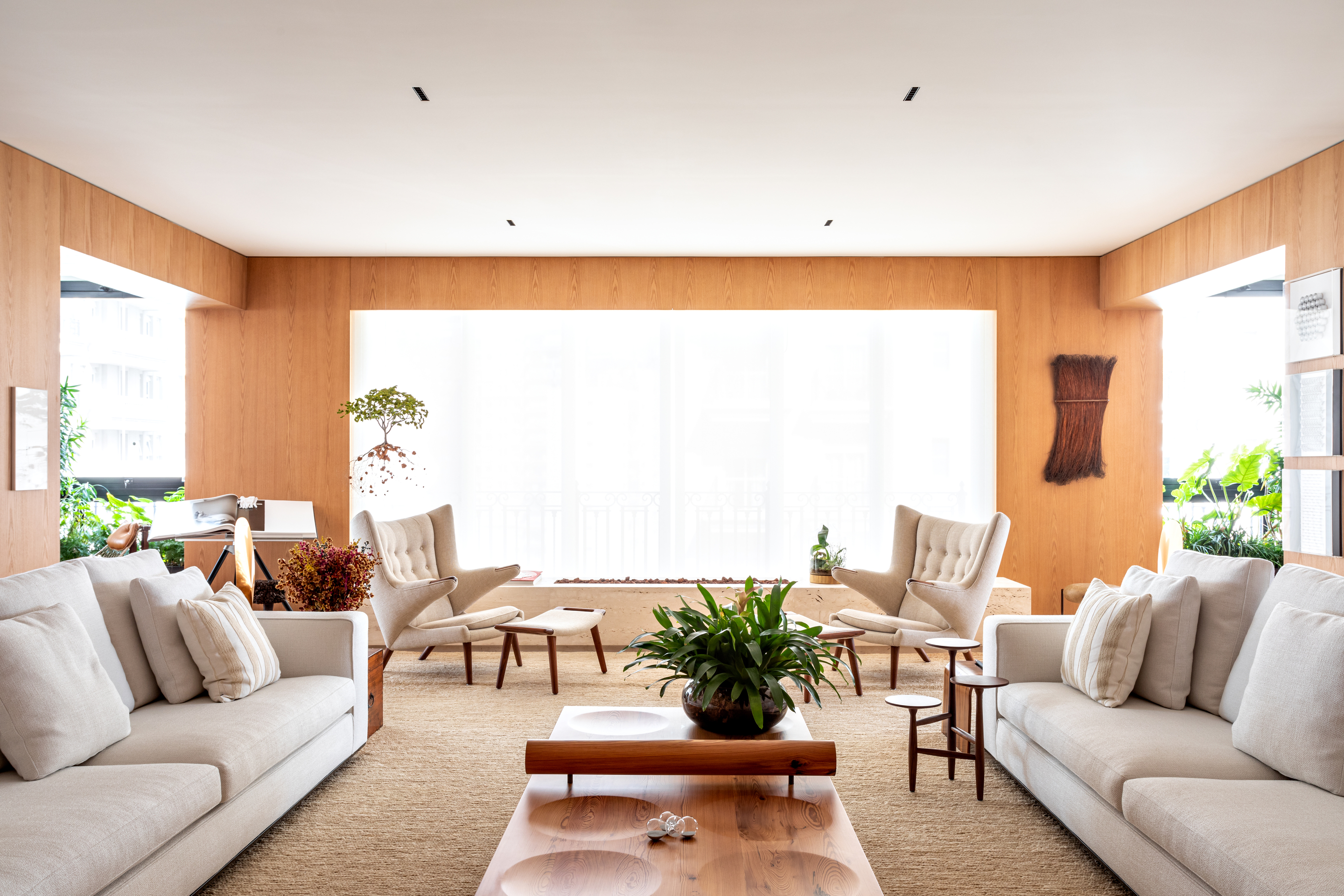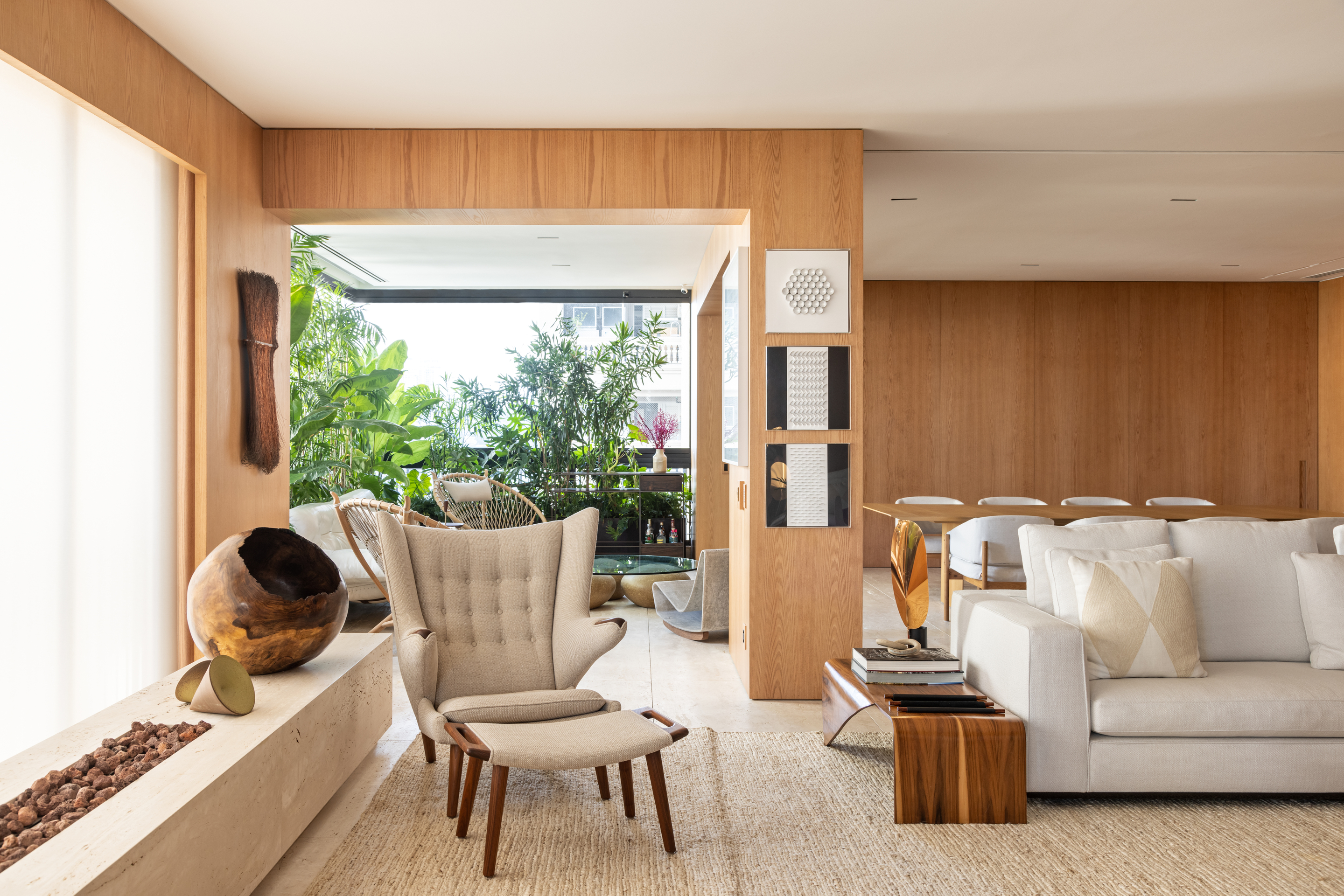 To further expand the social area and the integration of spaces, what was originally delimited as a balcony was incorporated as internal area. The planters were positioned on the perimeter to hide the railings, bring more privacy from the surrounding buildings and to give the much-desired feeling of home. Beams and pillars were assumed in the project and camouflaged with wooden panels to reinforce the architectural language.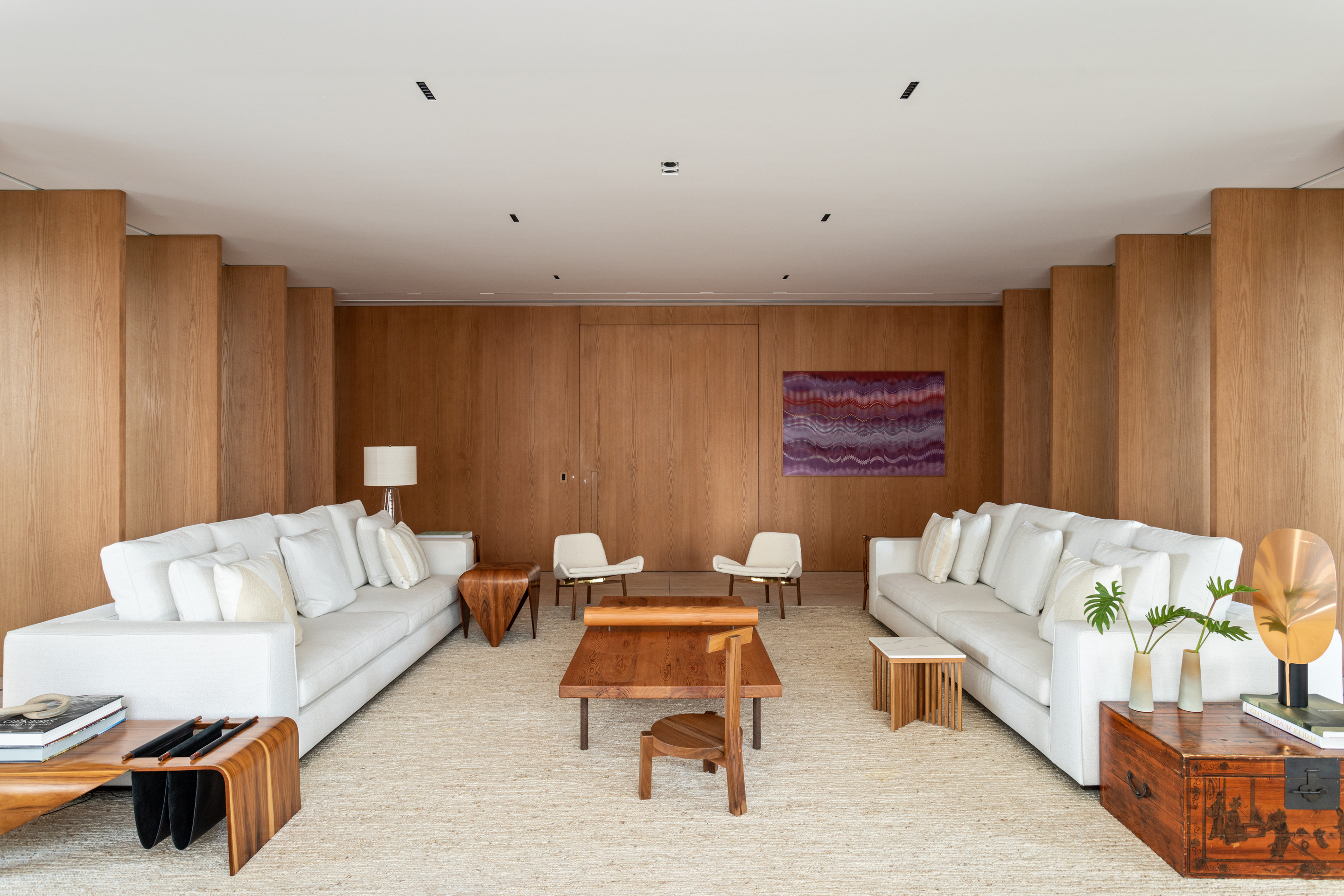 The fixed wooden panel, which extends along one of the apartment's sides, carries the function of hosting the family's works of art and separating the intimate area from the main shared space. It also hides the access to other spaces, such as the kitchen, entrance hall, cloakroom, and toilet.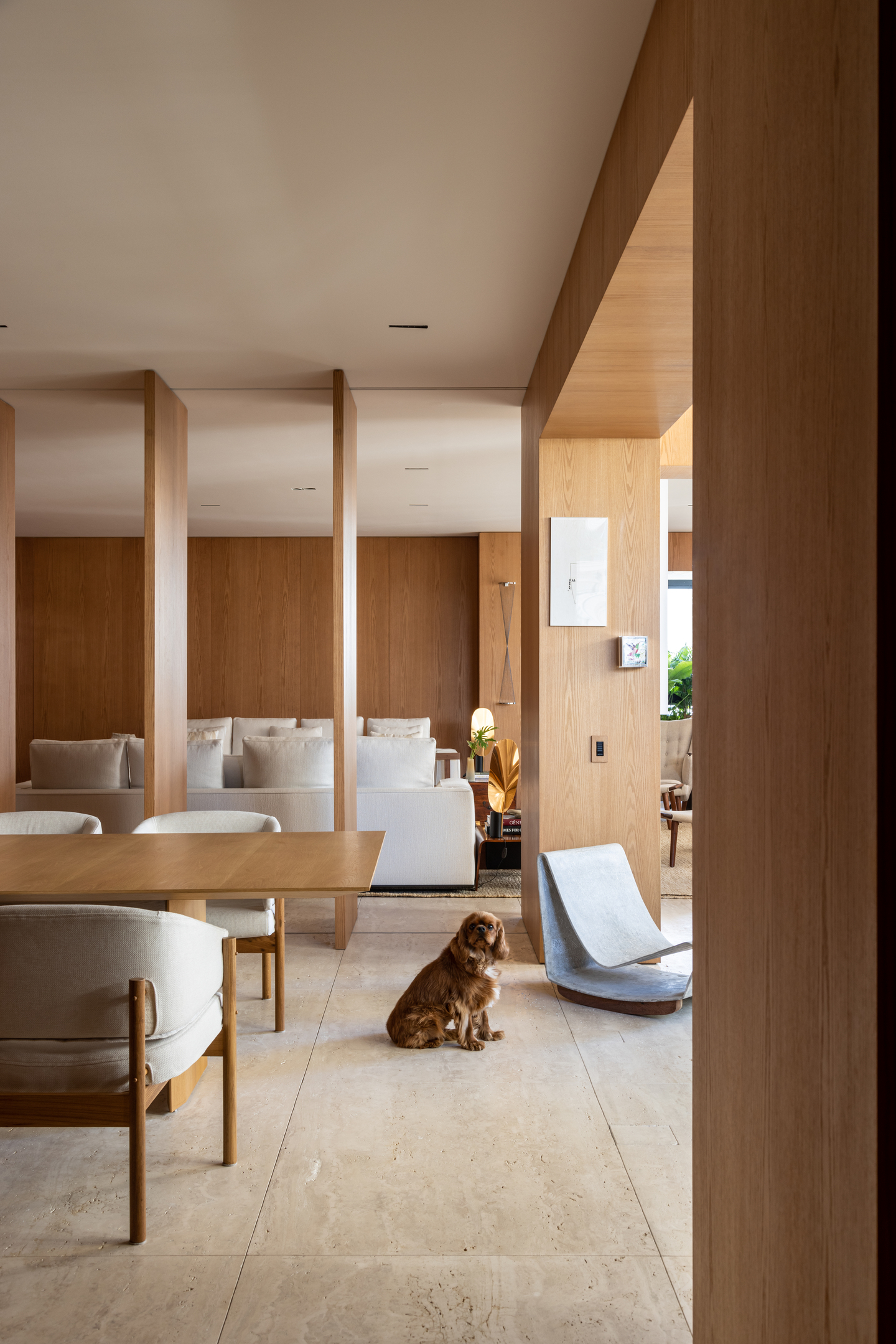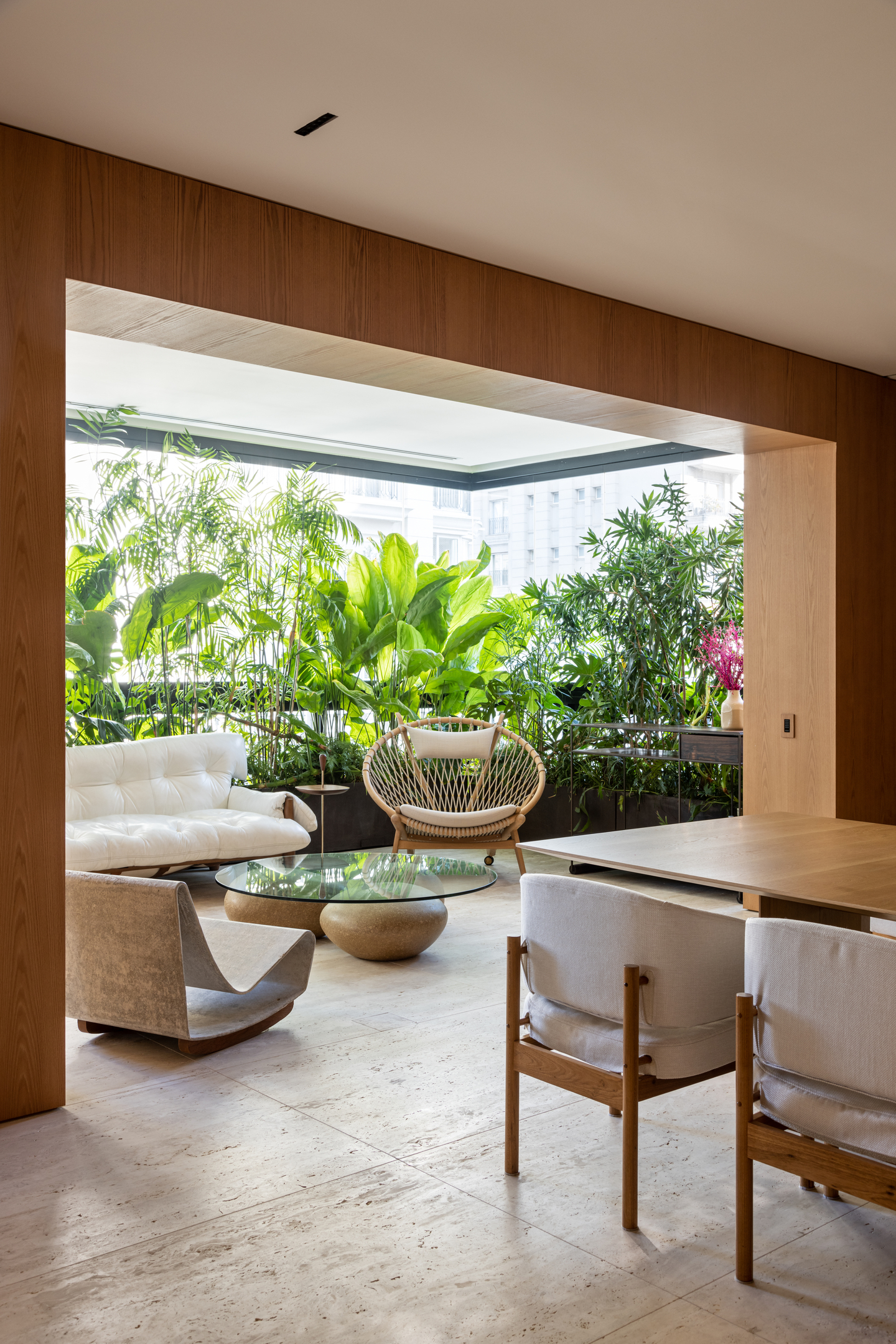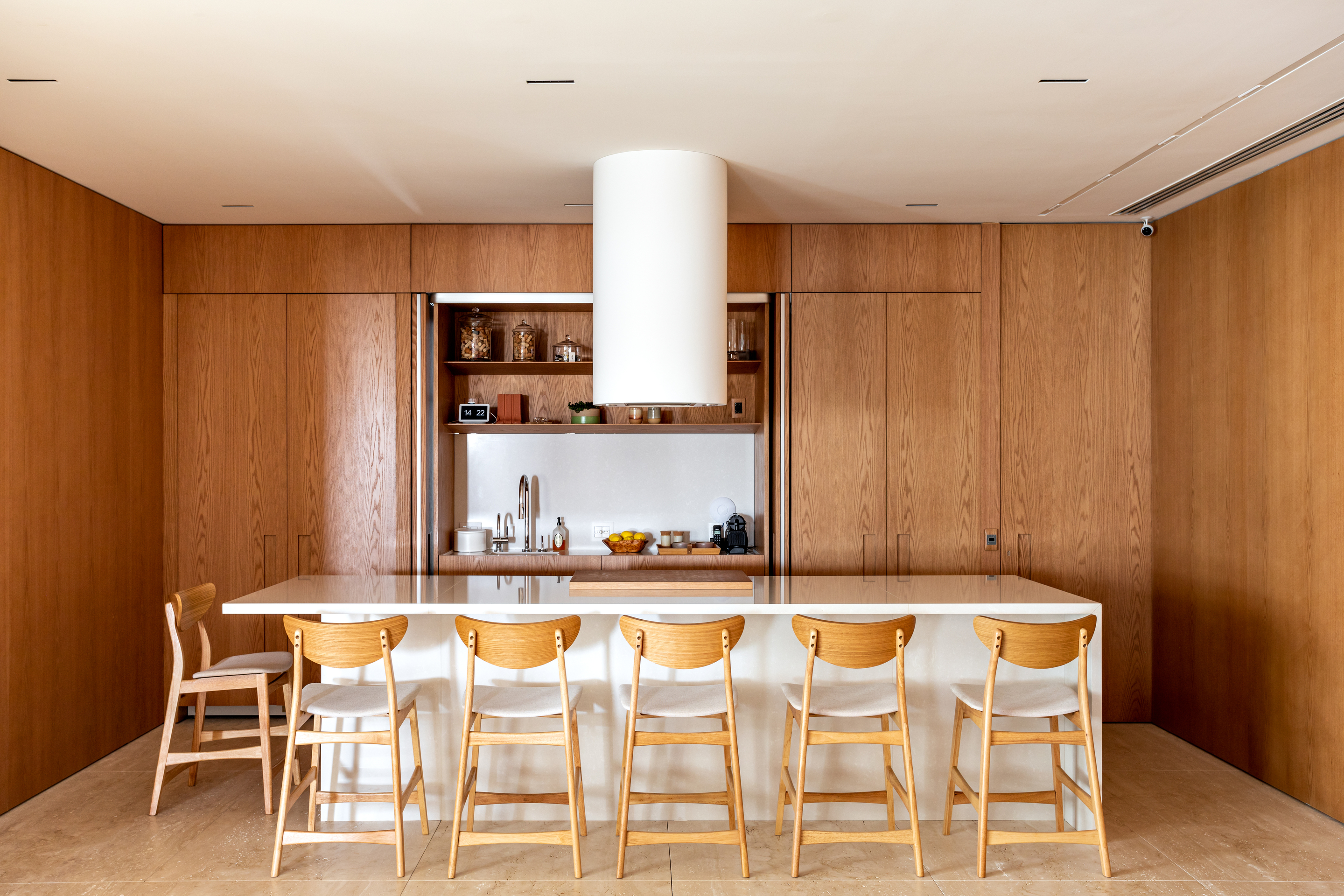 The gourmet area got an island with a clean design and a custom-made kitchen hood to generate the least possible visual interference. Folding doors hide the countertop's sink and mixer tap – all to maintain the social aspect of the area.
The Travertino Navona marble floor and the oak panels were the base materials for the project and provide a unique palette, which gives the project an even more unique identity.