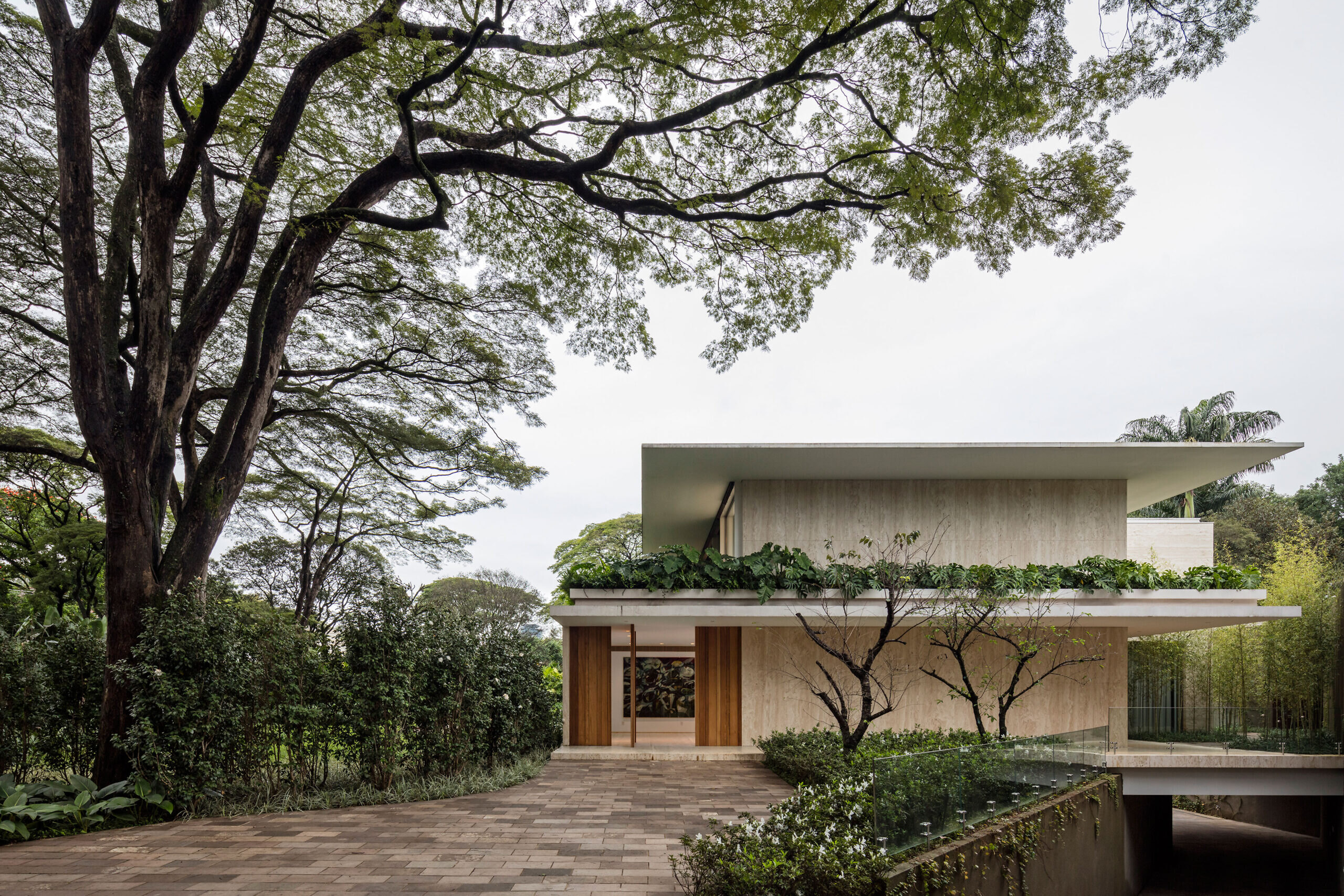 JE House
São Paulo
Facts
Total Area

2.452,60m²
Built Area

2.252,60m²
Conclusion

2016
Project
Office

Jacobsen Arquitetura
Office's Team

Paulo Jacobsen, Bernardo Jacobsen, Edgar Murata, Marcelo Vessoni, Veridiana Ruzzante, Christian Rojas, Jaime Cunha Jr, Henrique Vetro, Rodrigo Oliveira
Interior Design

Jacobsen Arquitetura
Interior's Team

Tatiana Kamogawa, Caroline Oliveira, Mariana Ferretti
Photos

Léo Finotti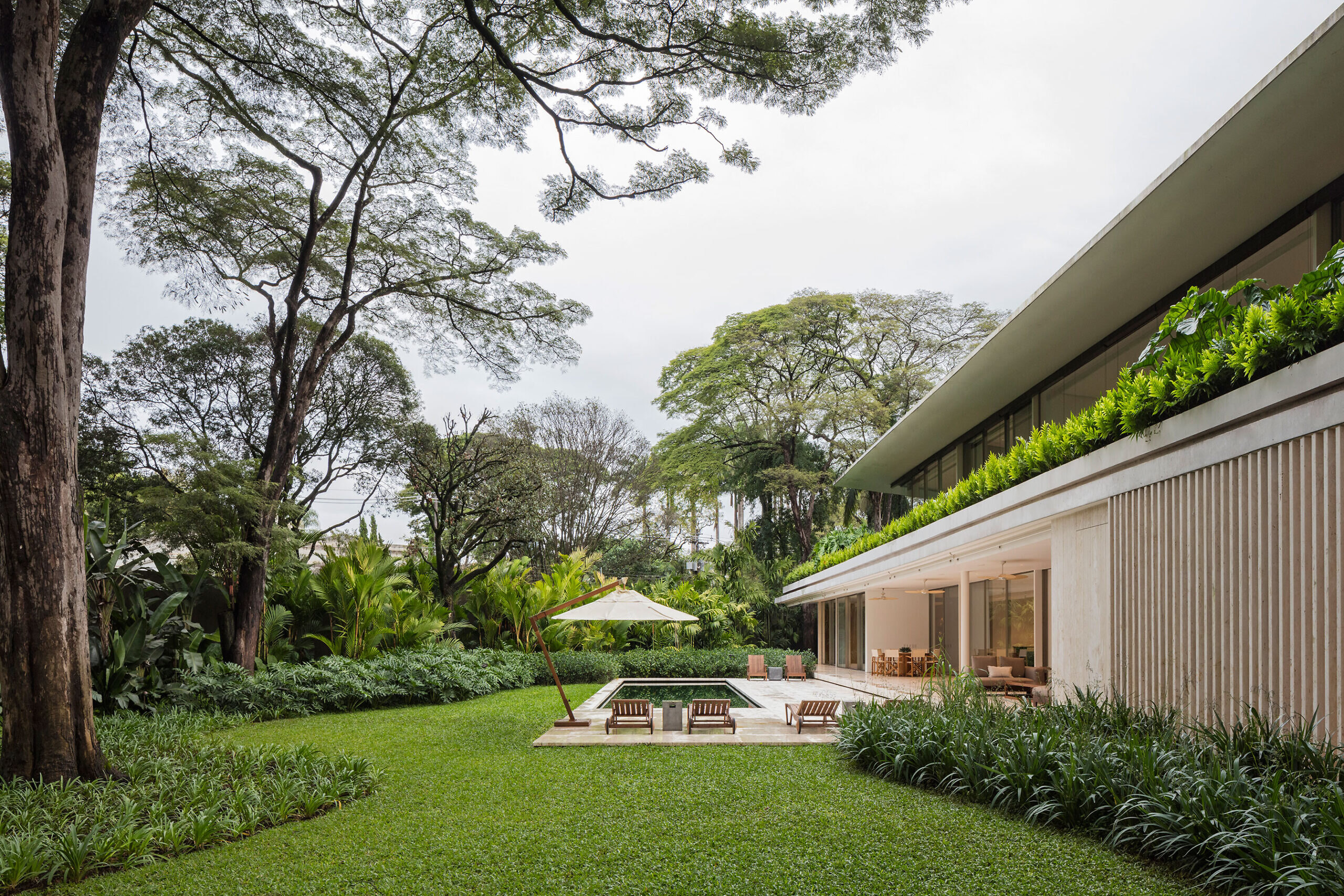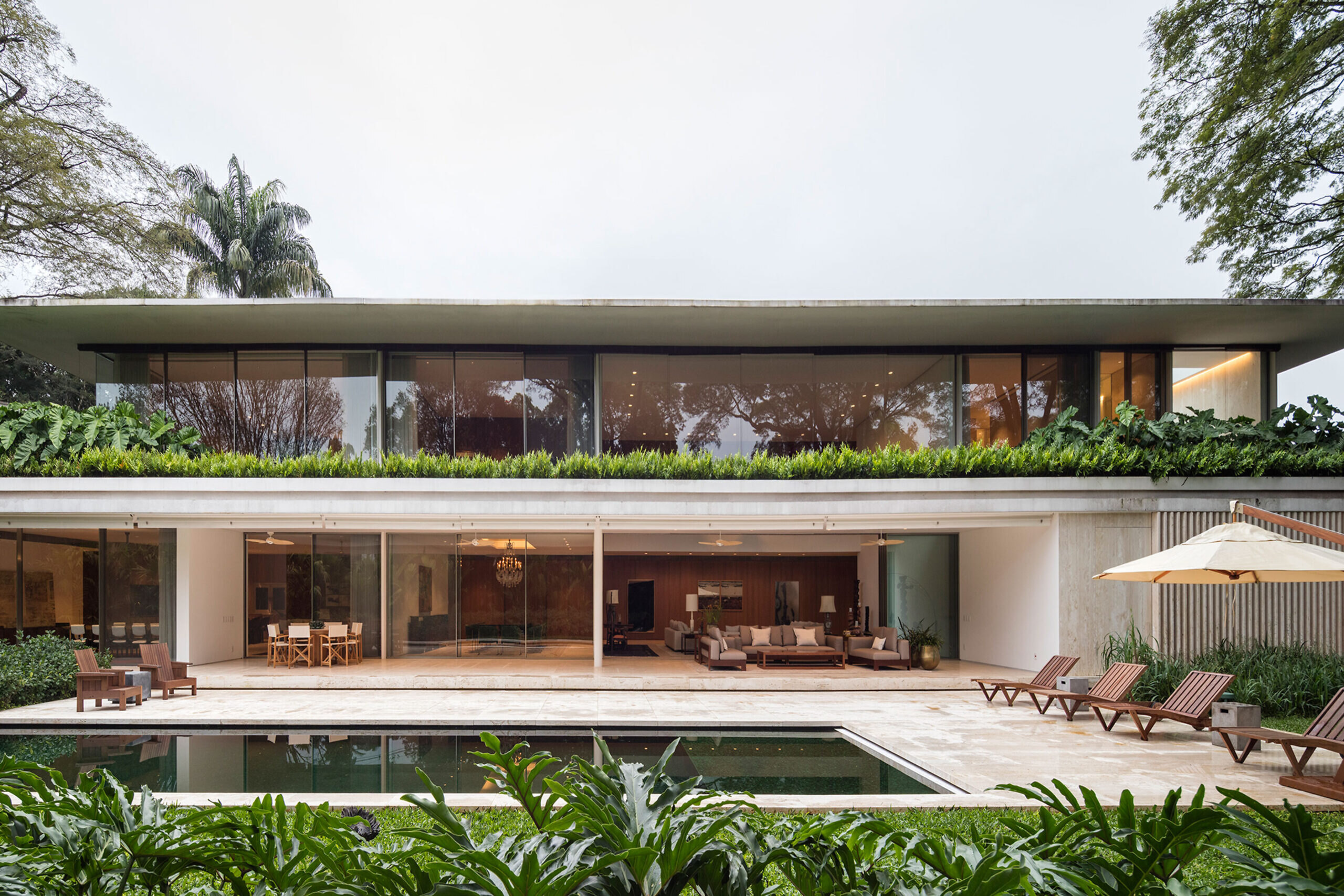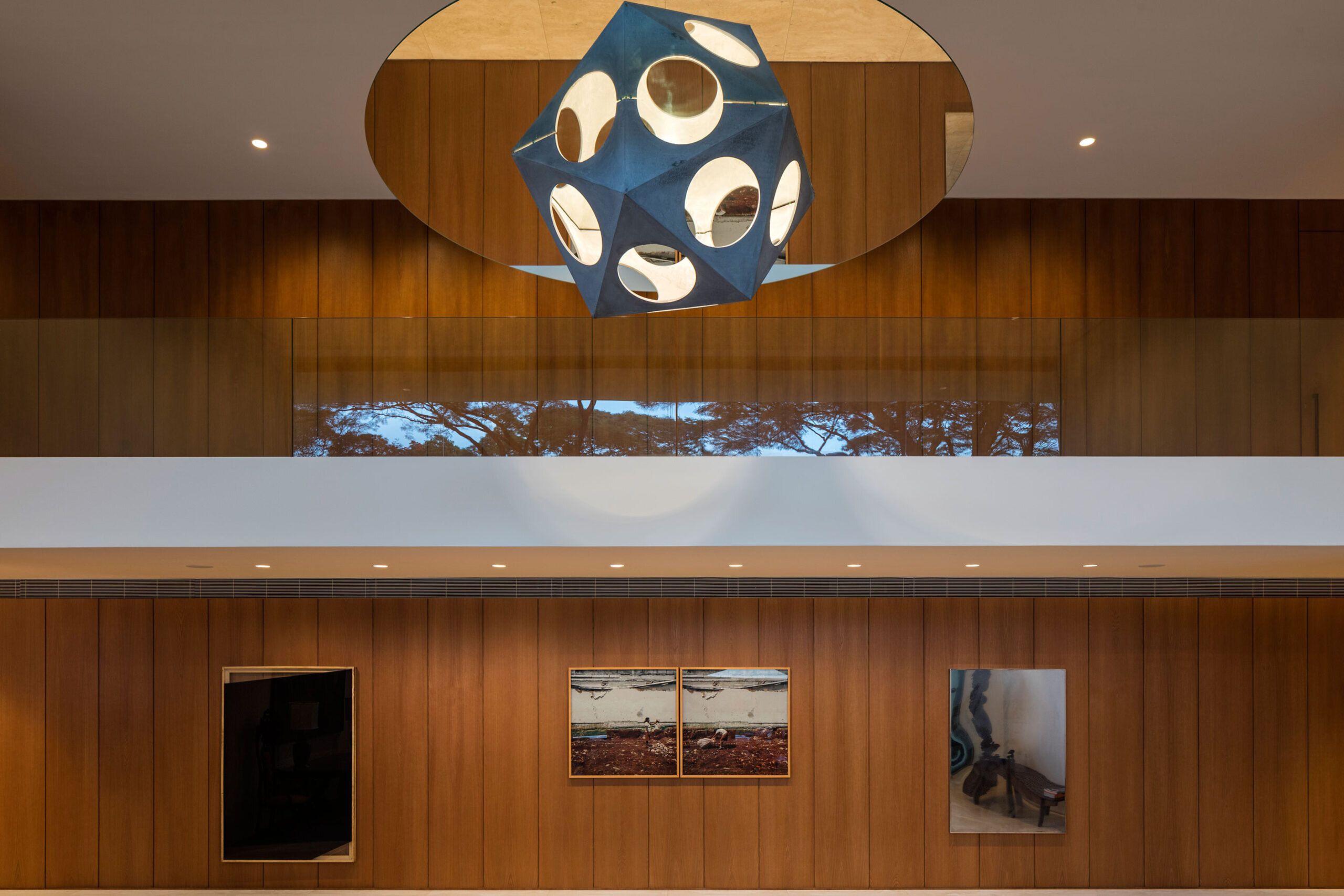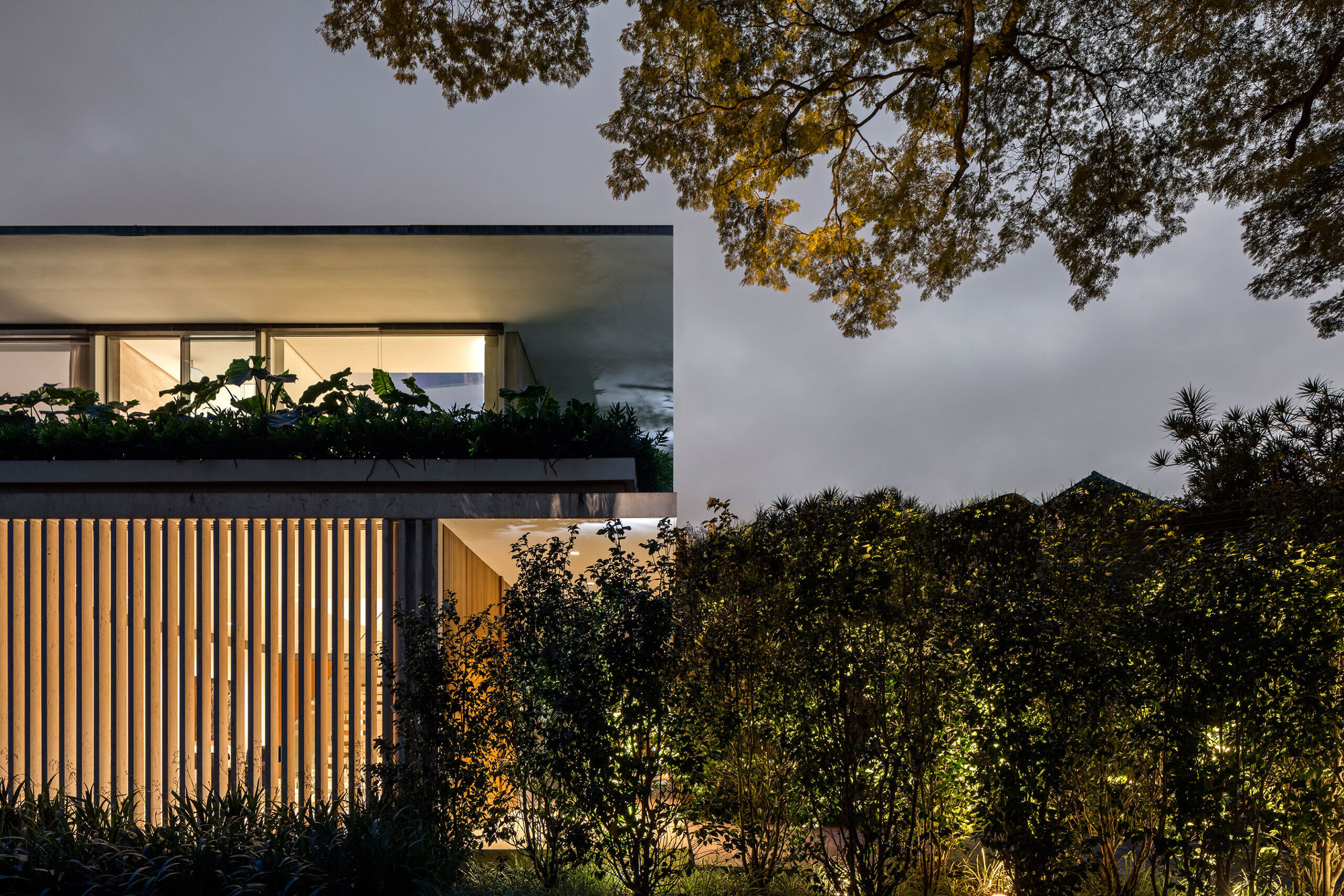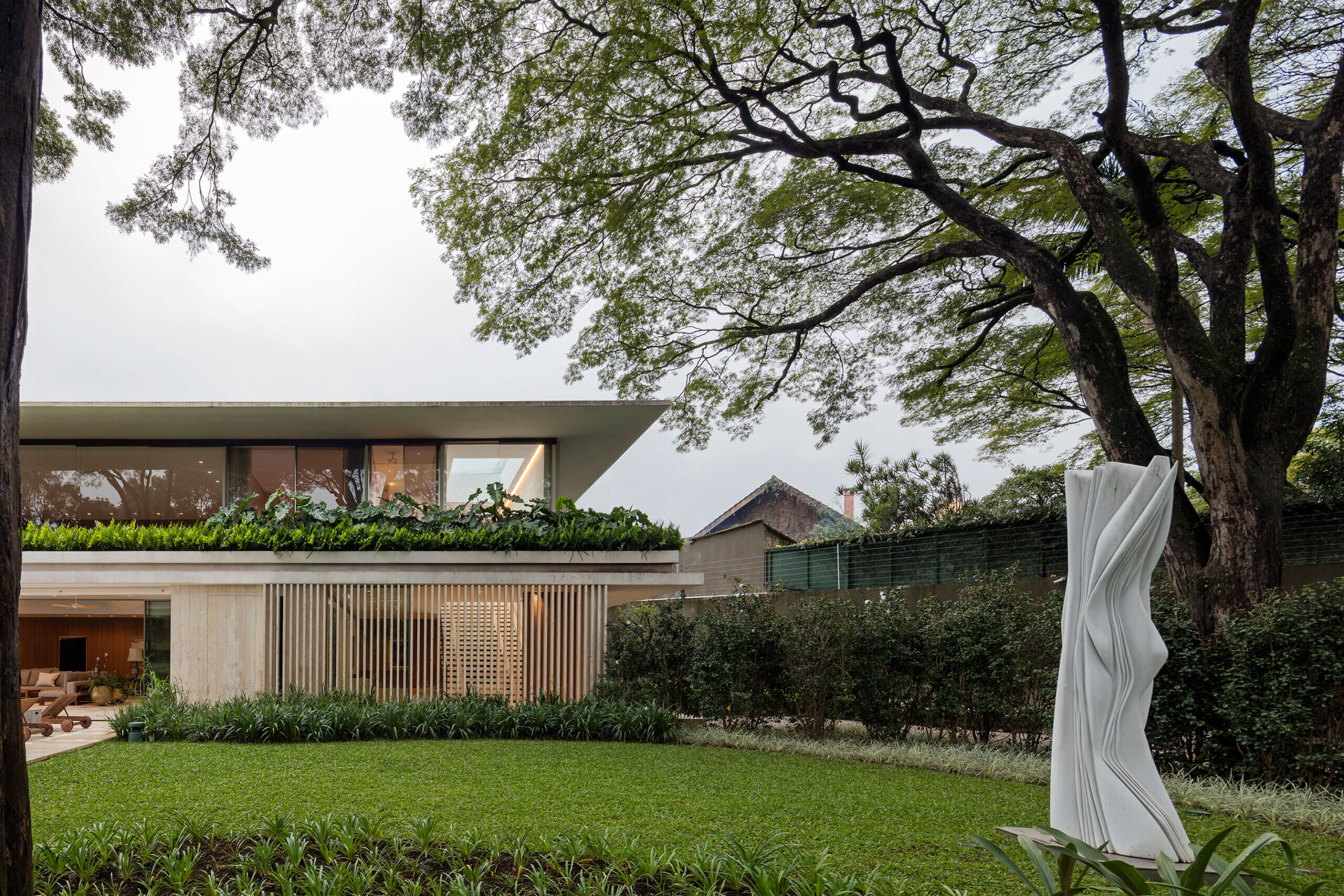 The idea that oriented the project from the implementation of the design through to structural and systems concept of openings and the choice of finishes was the due to the dominating figures of four 30-meter-high Sibipiruna trees and more than 20 meters of treetops located on the front of the grounds.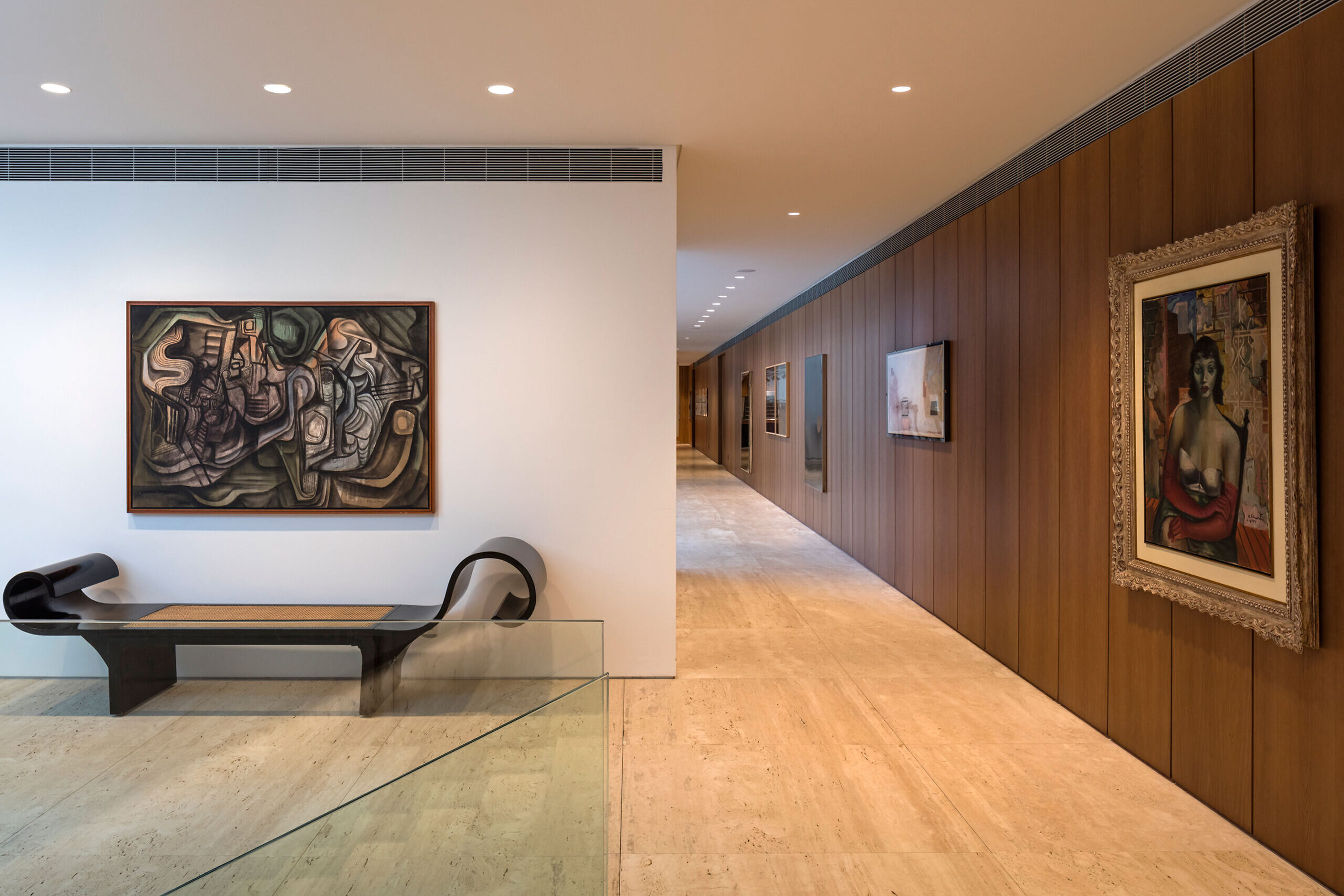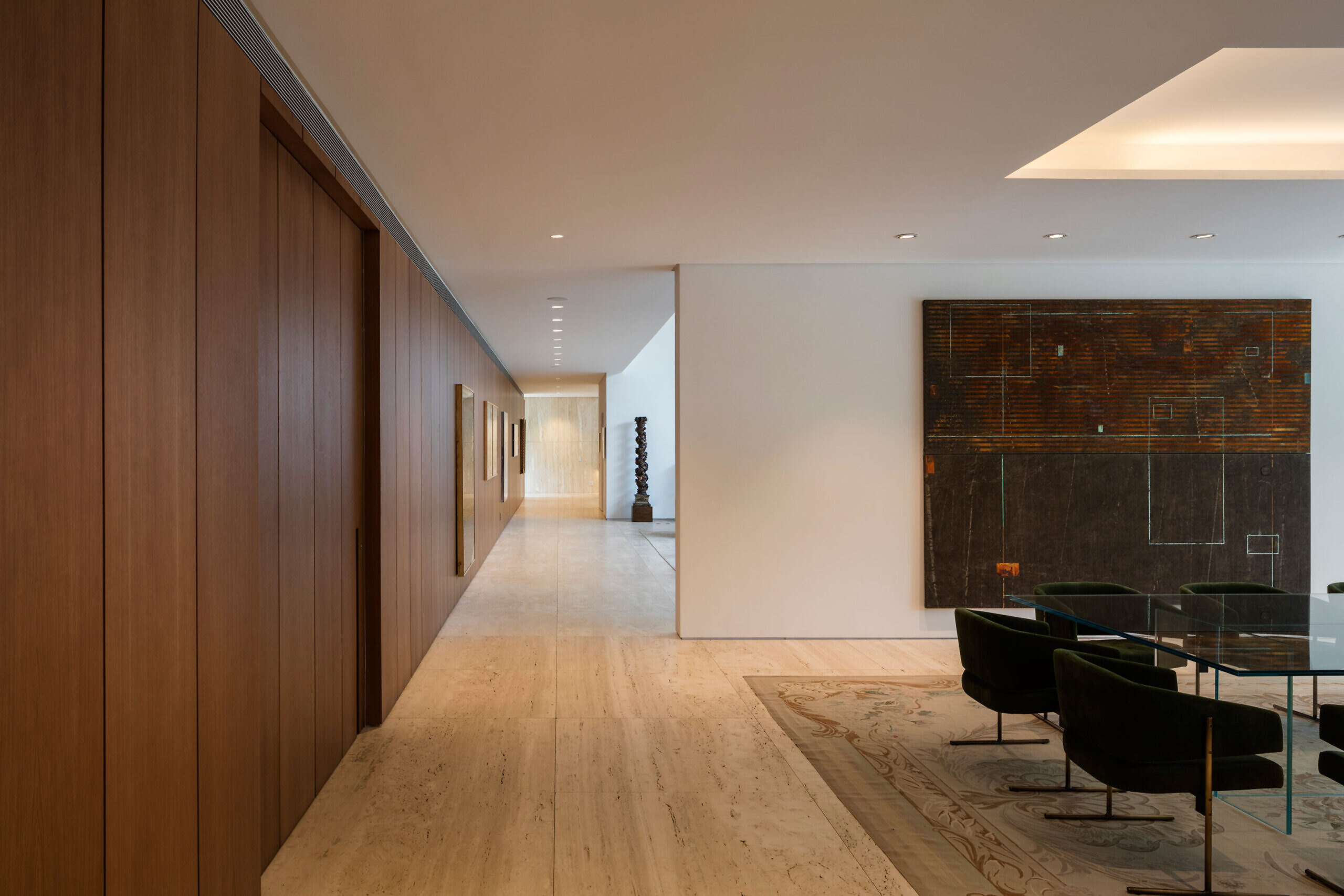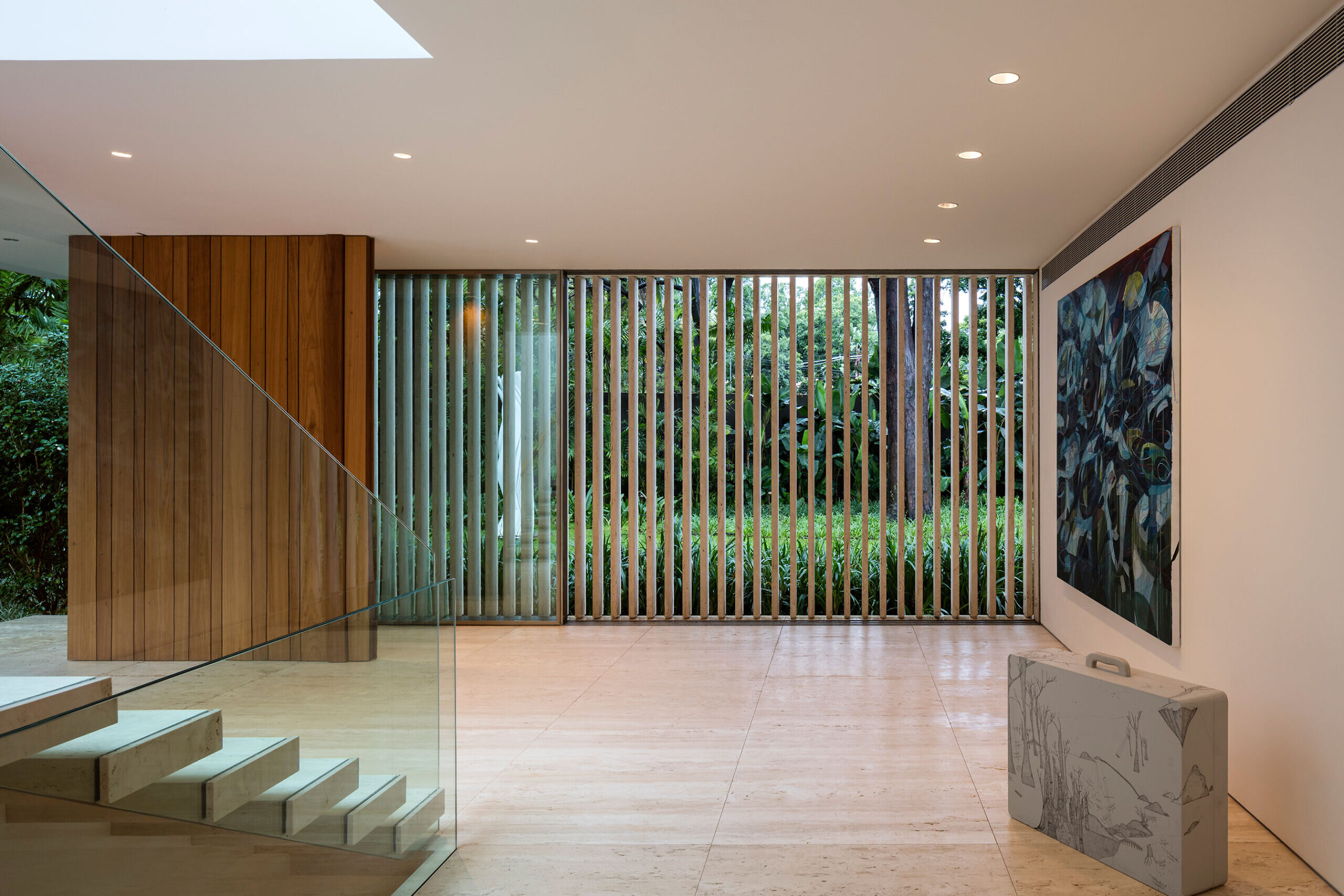 The house was positioned to be as far from the trees as possible, so that we could have an ample view of the treetops from virtually all inside environments of the residence's two main levels. Therefore, we also created a dense garden for the social area and wide access to the entrance of the house and the garage under it.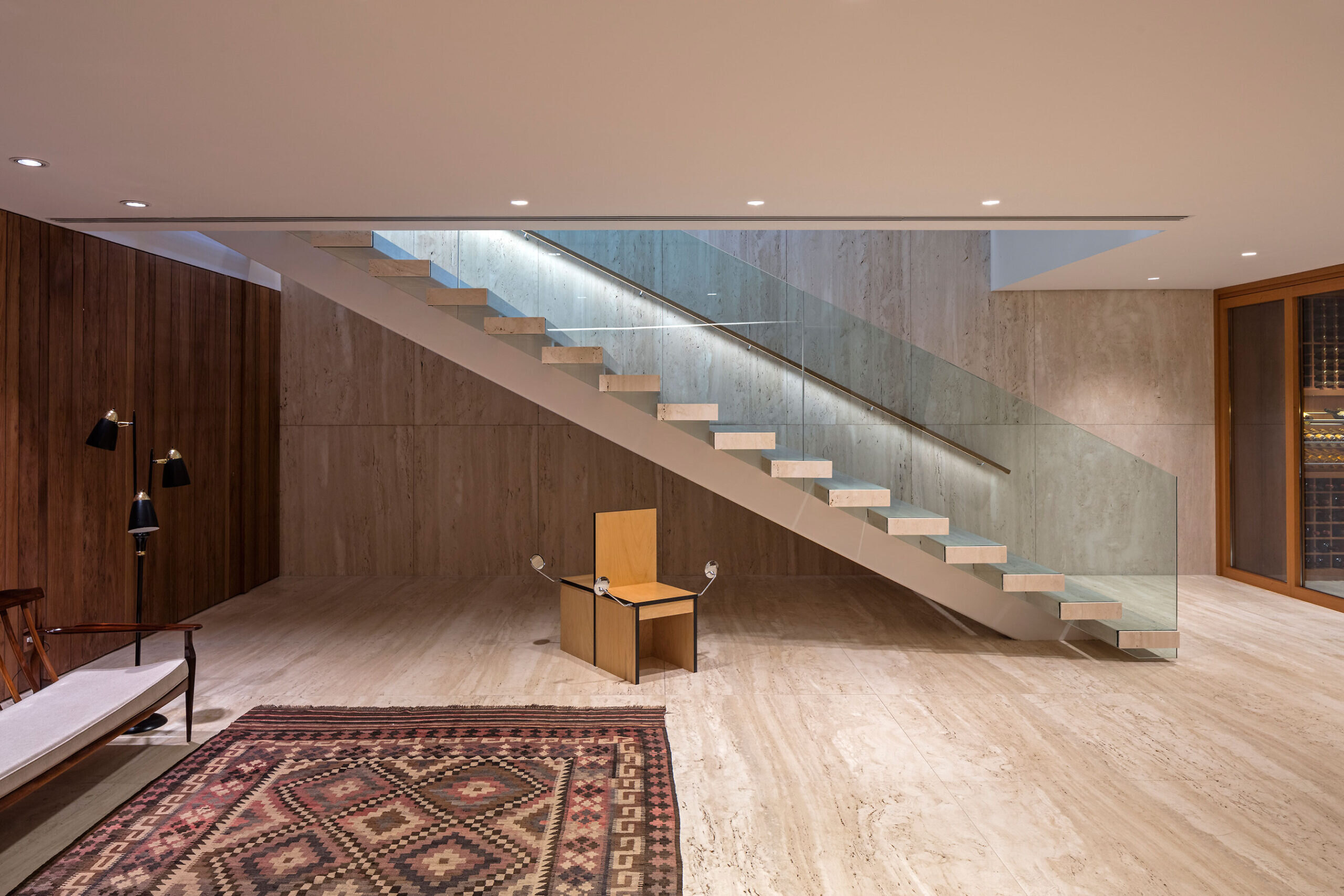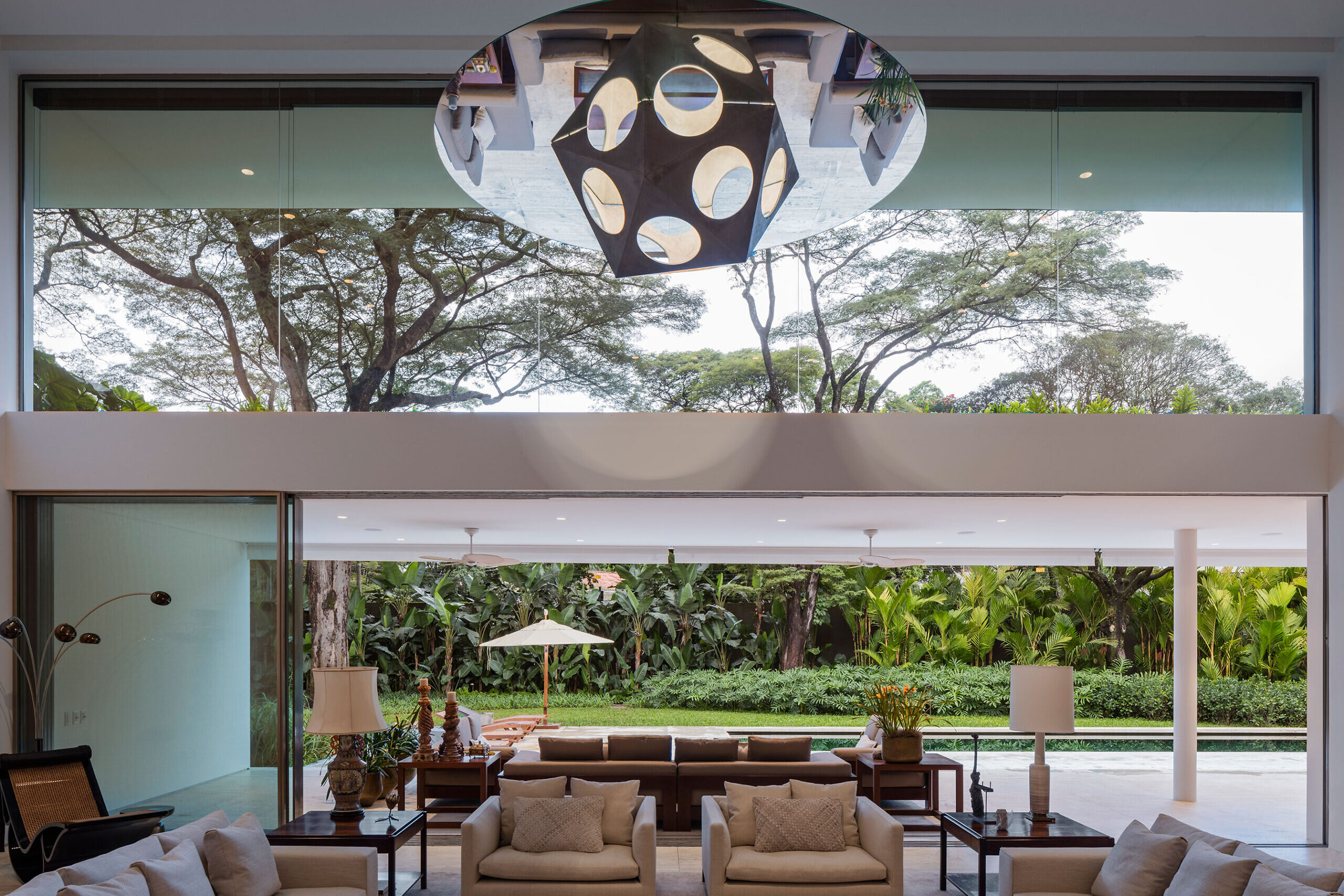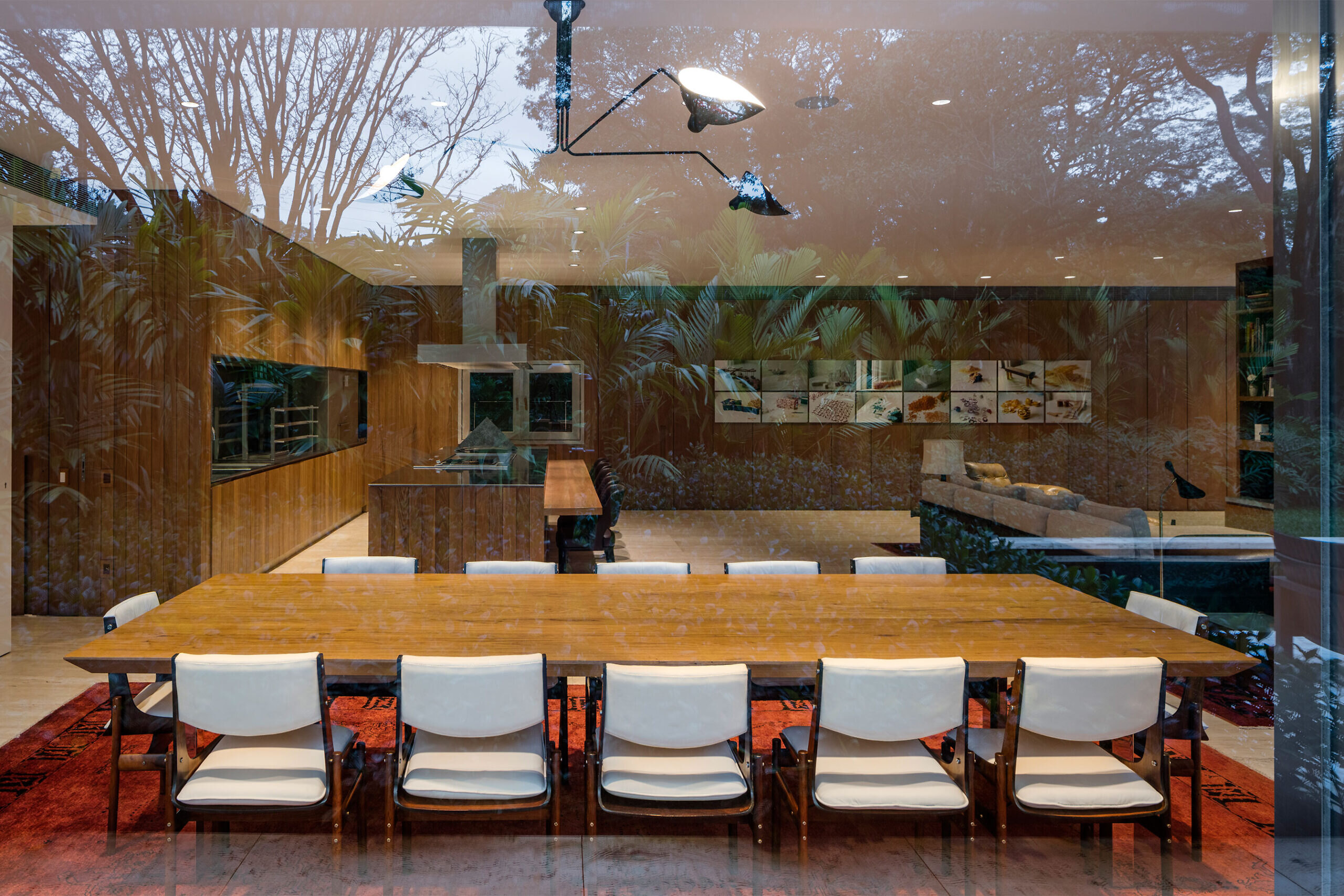 Materially, we used horizontality and transparency to neutralize the architecture regarding the nature surrounding the house. The structural project proposes tight horizontal planes in balance and the closures, in their majority, consist of large glass panels.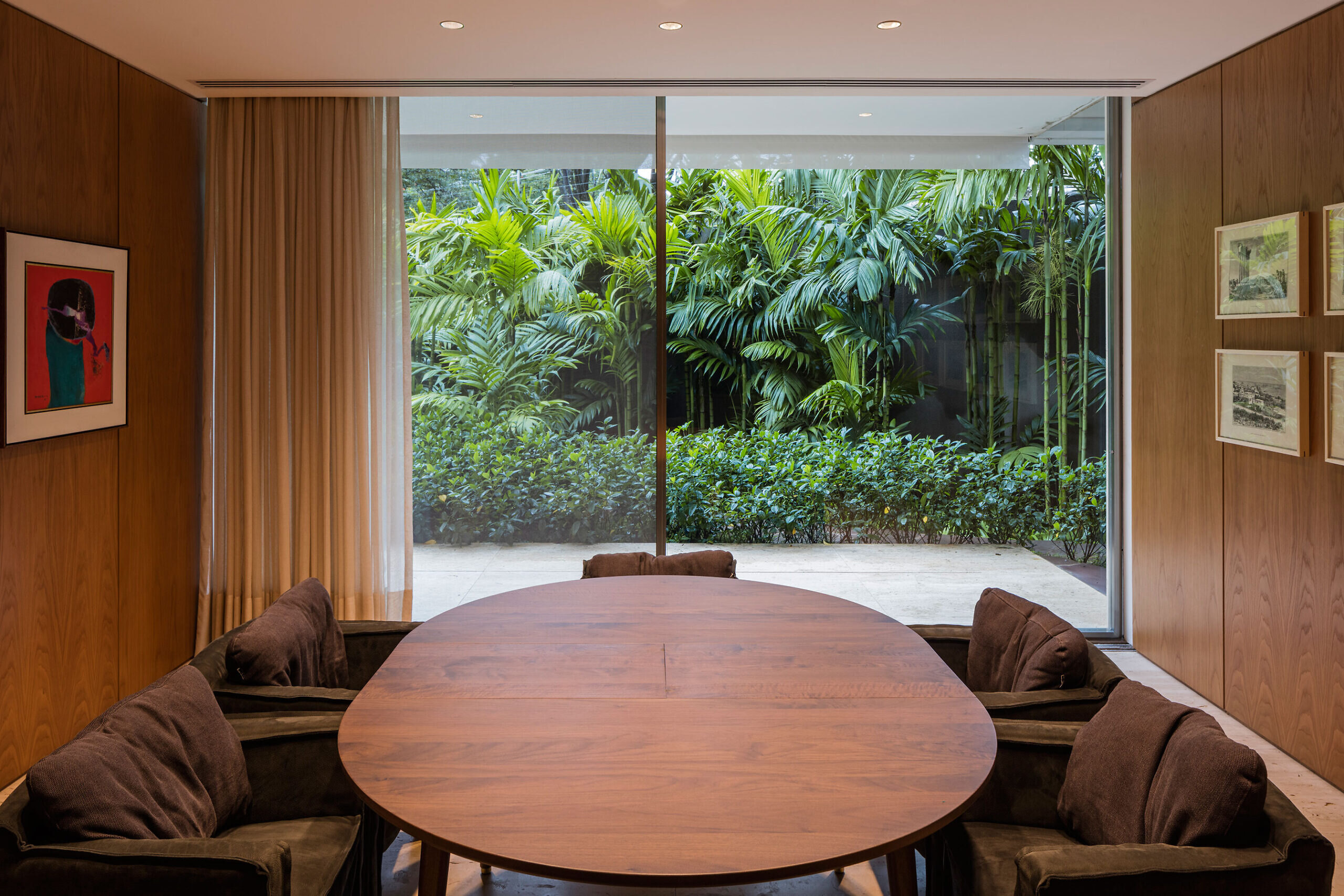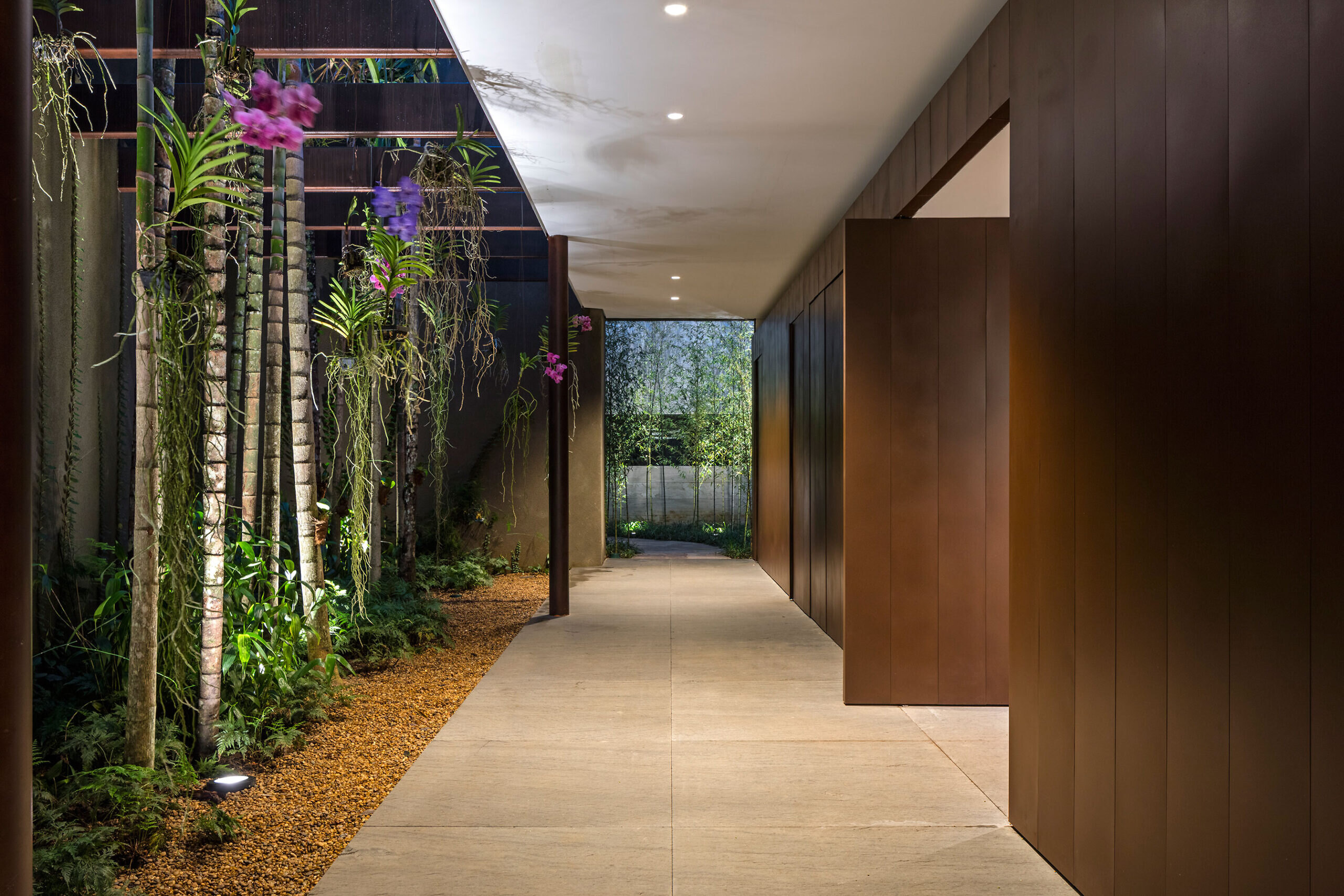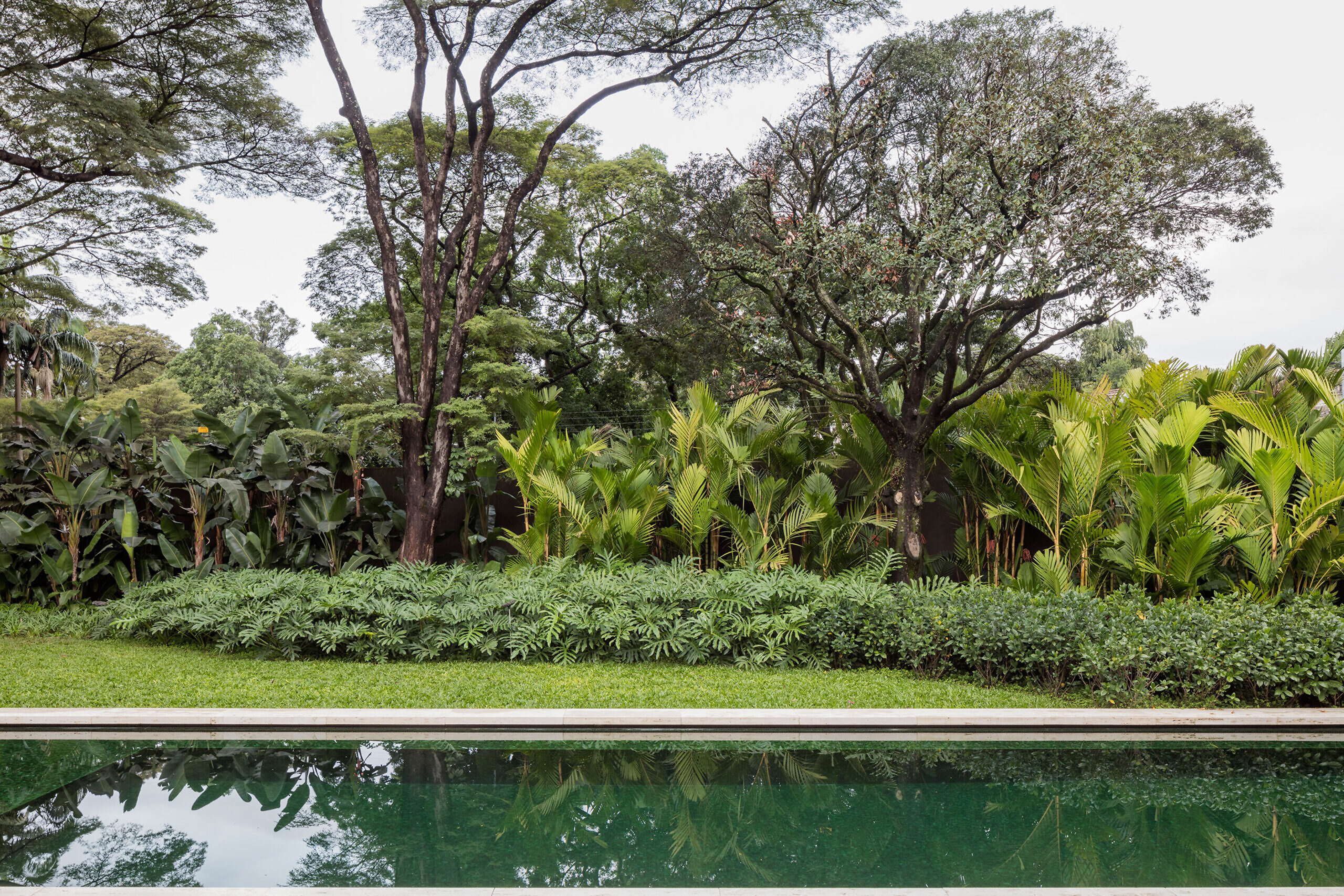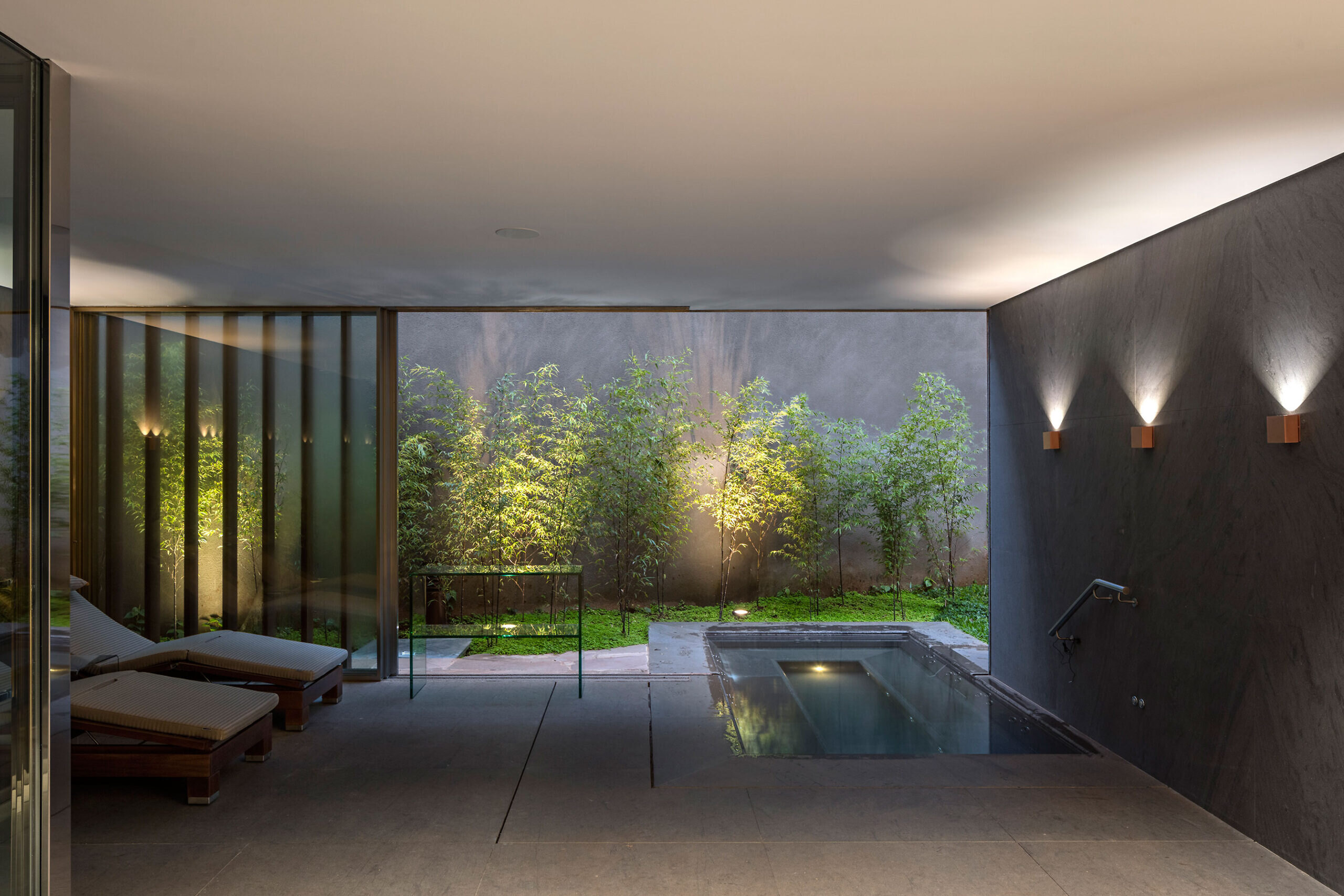 Spatially, we proposed constant interaction between interior and exterior while also bringing light and natural elements to the architecture. This intention was translated into project choices such as a large skylight in the entrance hall, a doubly-high living room ceiling, external blinds on the facade of the upper floor and a garden on the roof of the balcony.