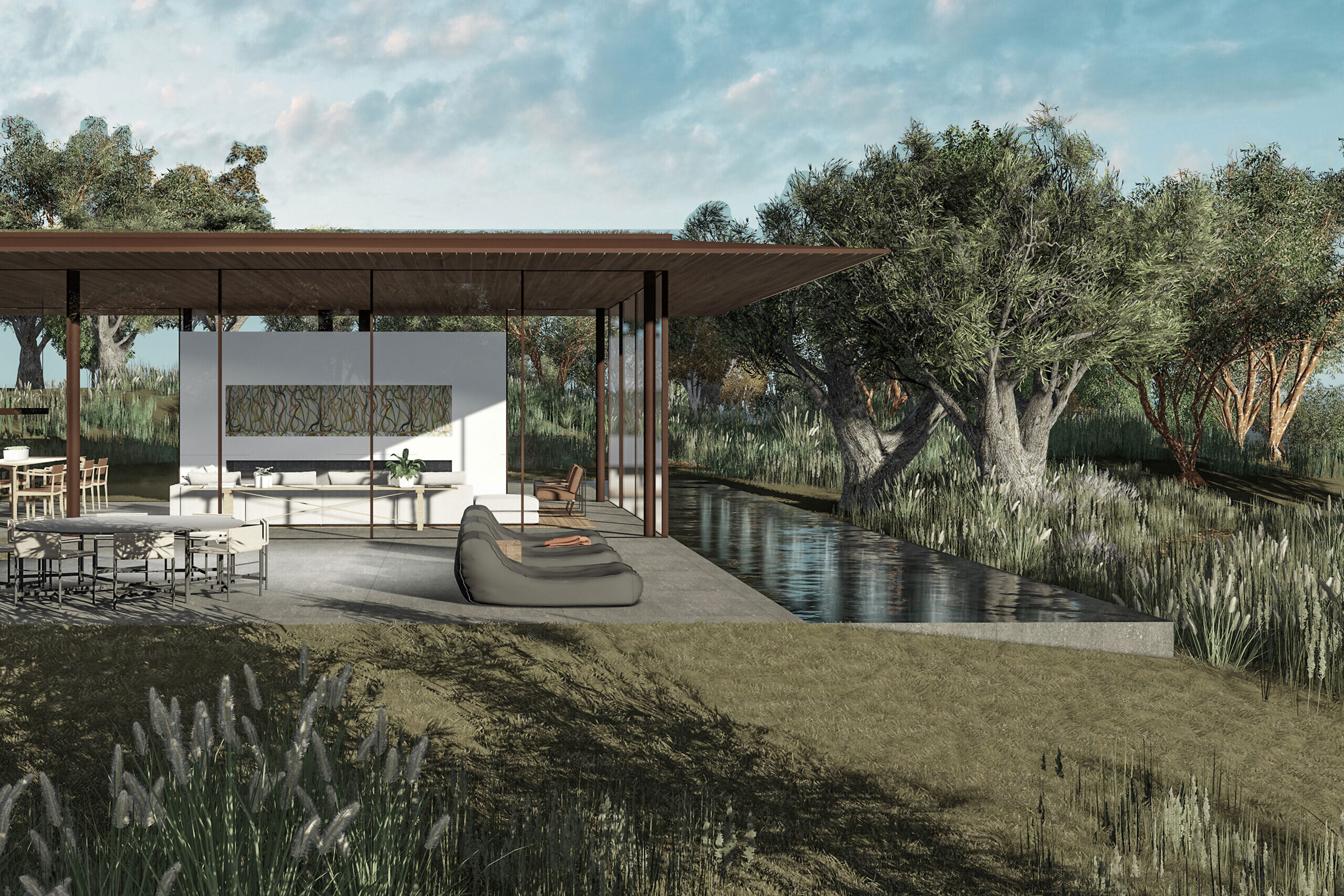 RMA House
Portugal
Facts
Total Area

10.334,30m²
Built Area

300,00m²
Start

2015
Project
Office

Jacobsen Arquitetura
Office's Team

Paulo Jacobsen, Bernardo Jacobsen, Edgar Murata, Marcelo Vessoni, Francisco Rugeroni, Eduardo Aparício, Thauan Miquelin, Gustavo Borges, Natalia Tieri
Interiors Design

Jacobsen Arquitetura
Interiors Team

Tatiana Kamogawa, Mariana Ferretti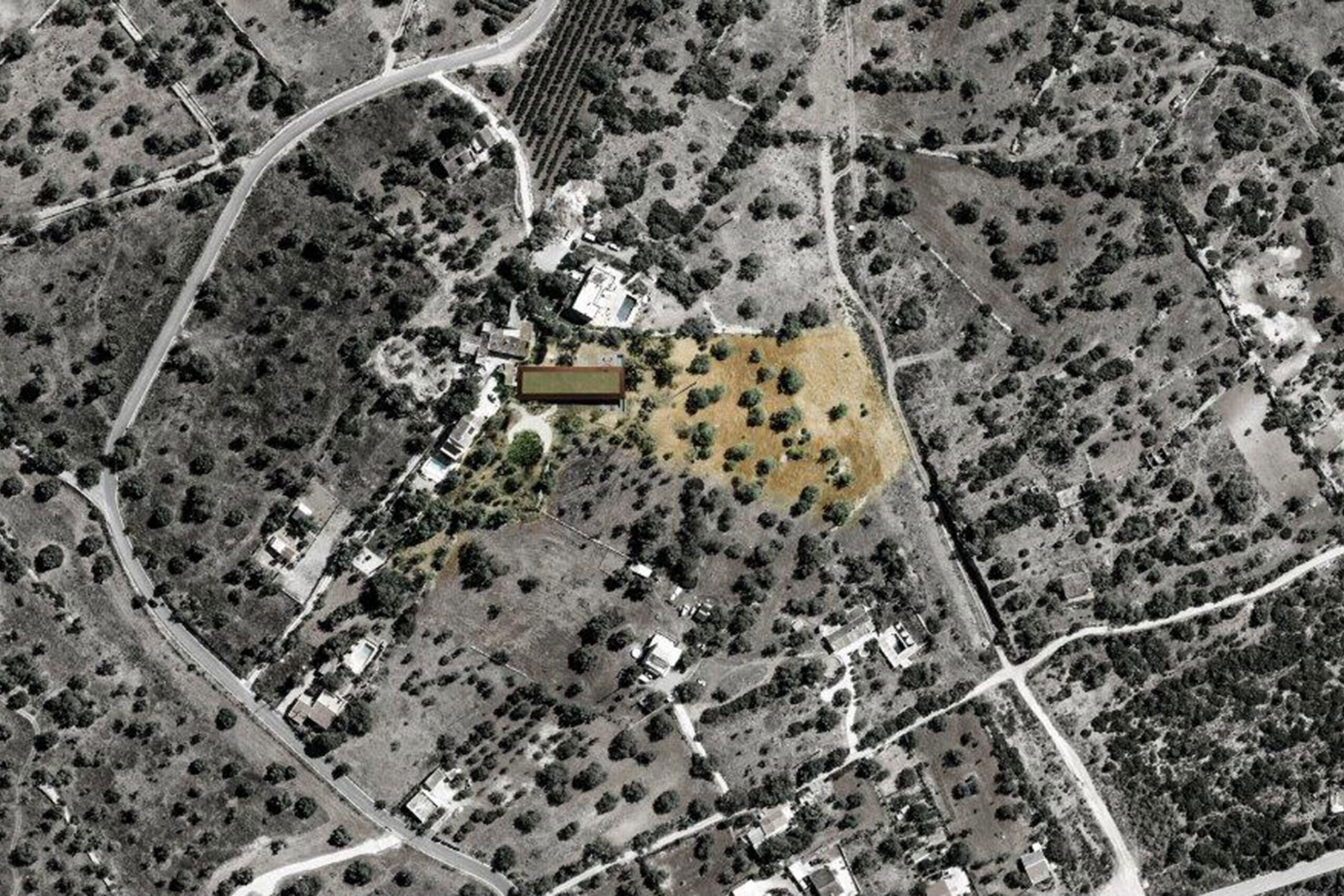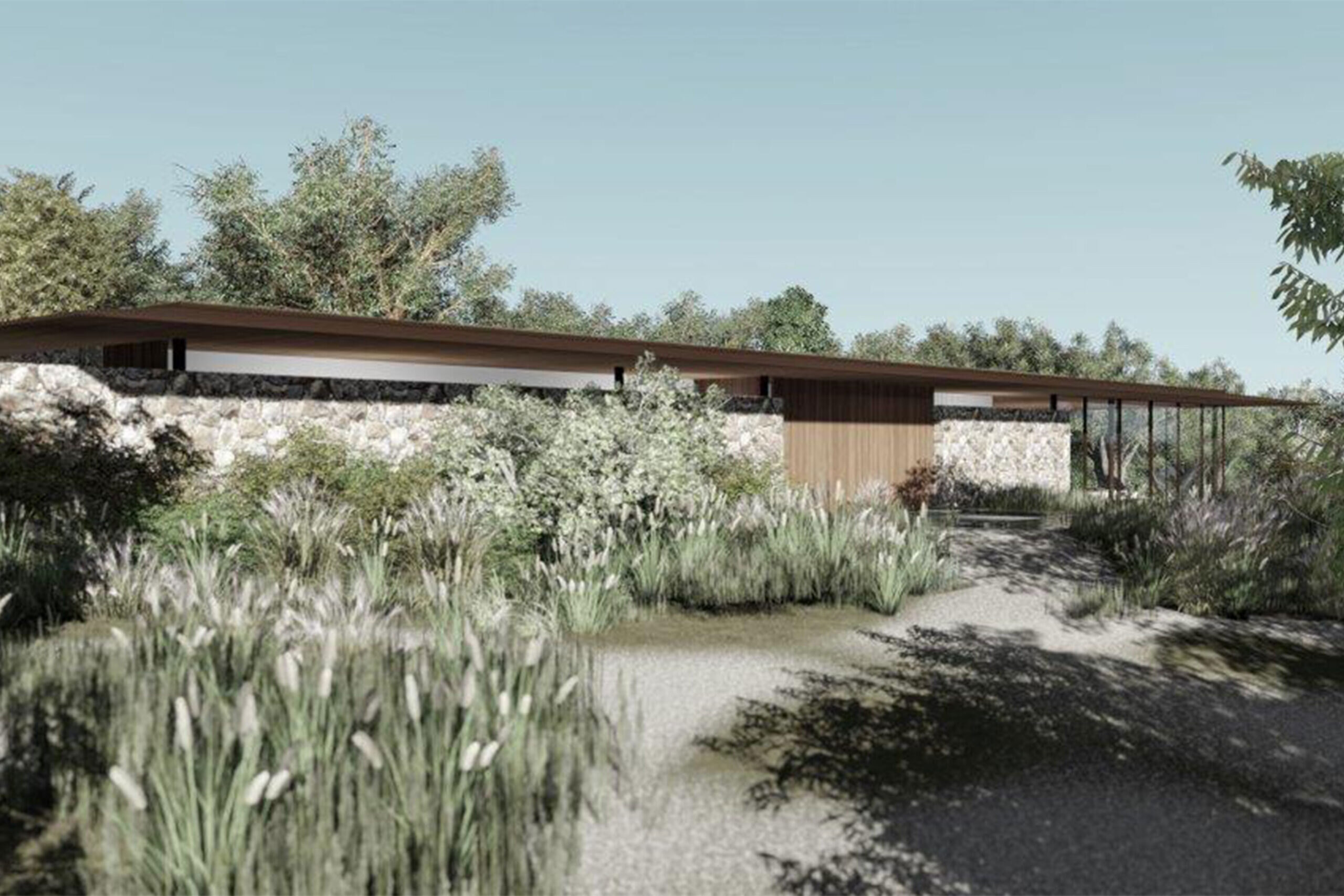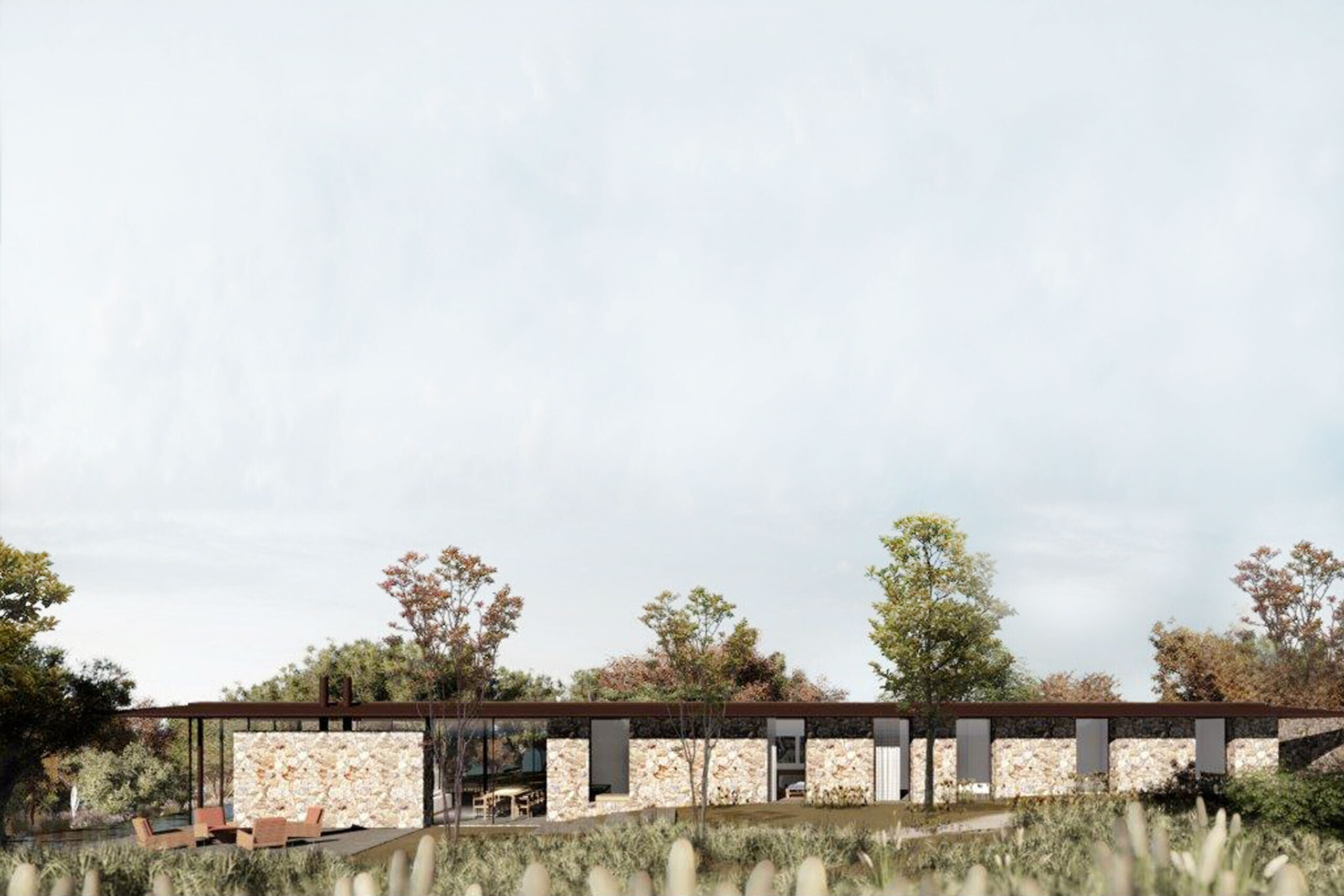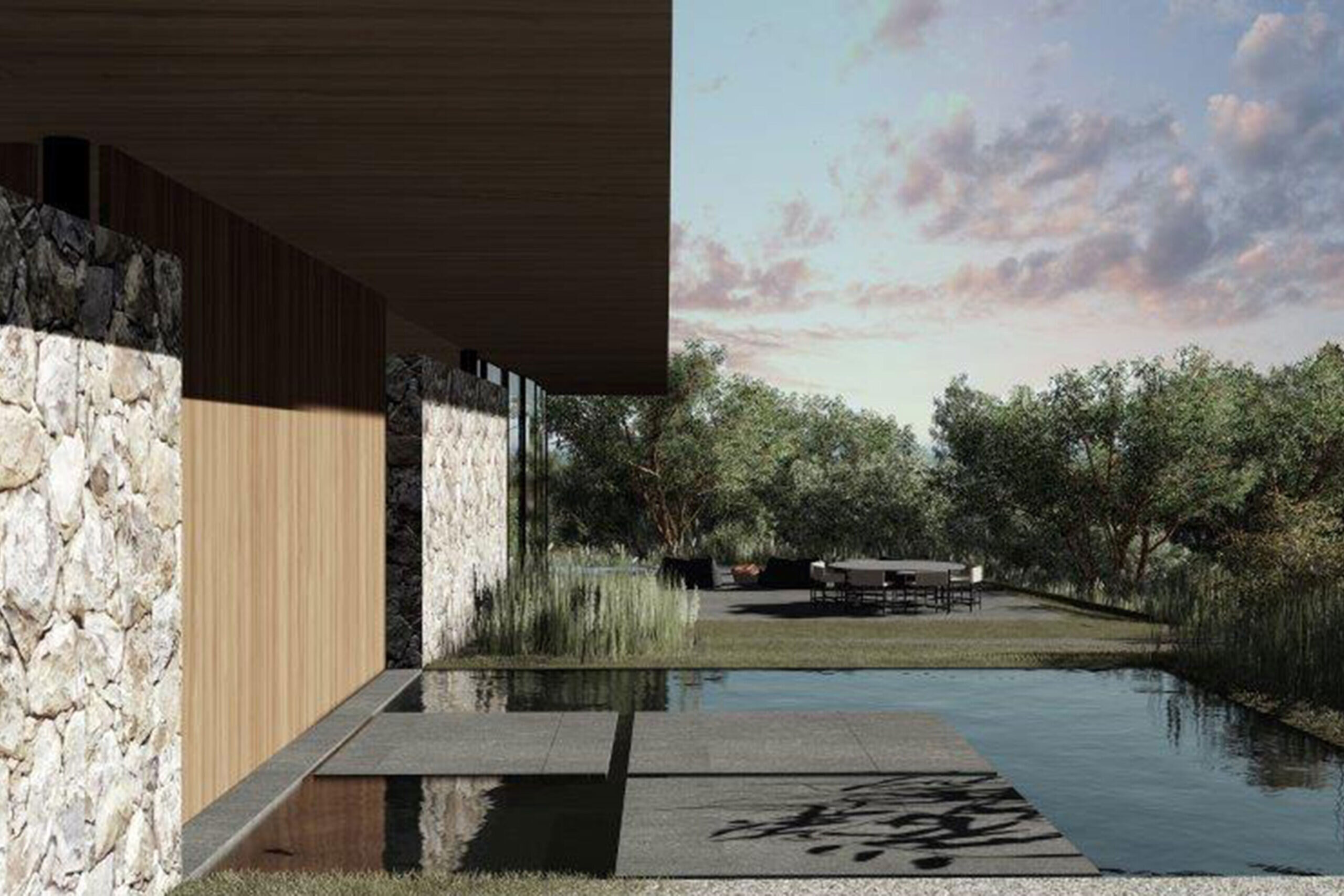 The land in the Algarve region in the south of Portugal has a slight slope, oriented facing the sea on the horizon, dozens of centuries-old olive trees and an old stone building in ruins at the top end of the grounds.
The couple who invited us to develop a project there are longtime friends through other projects and gave us complete freedom to propose their future home, as long as we respected the principles of Feng Shui.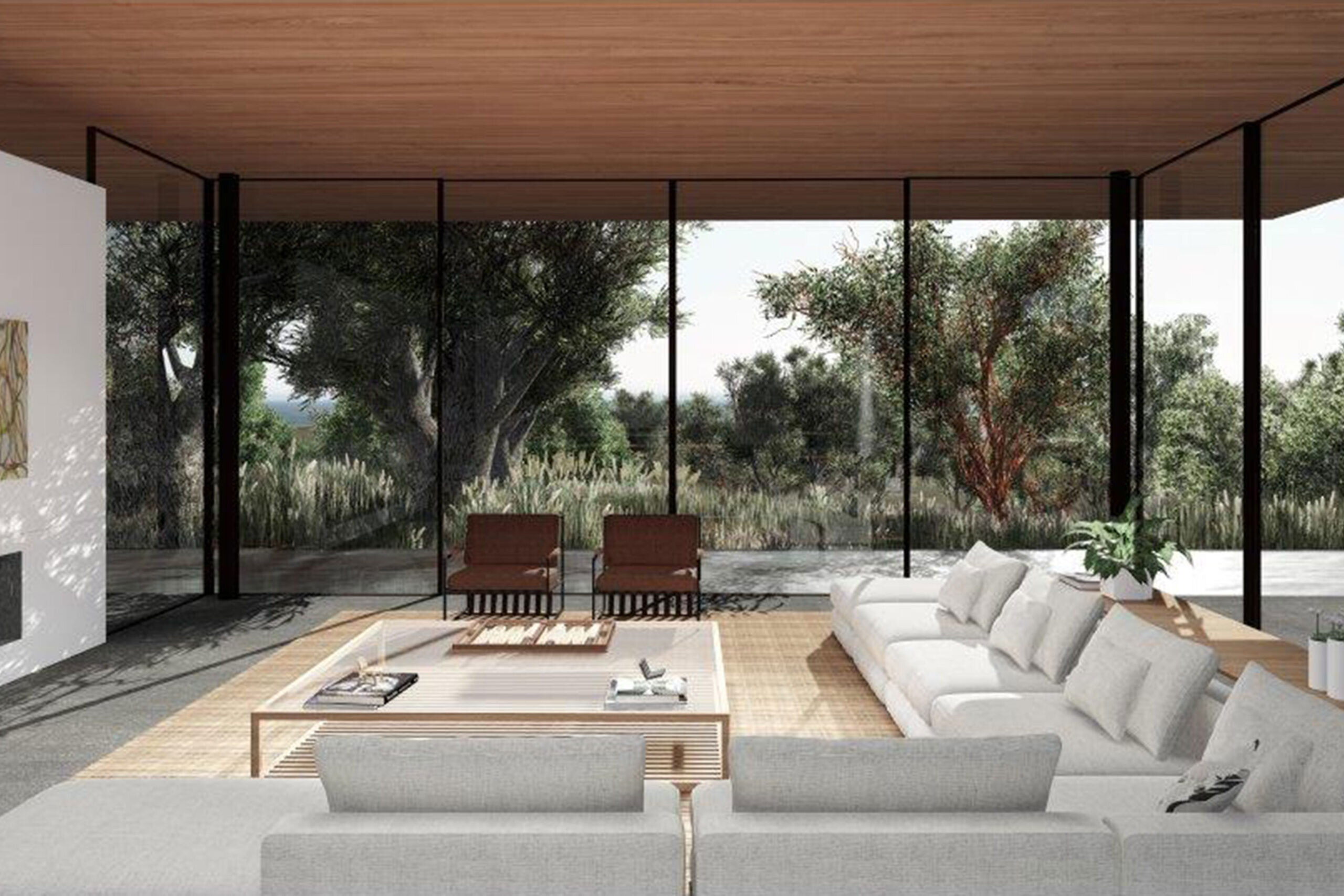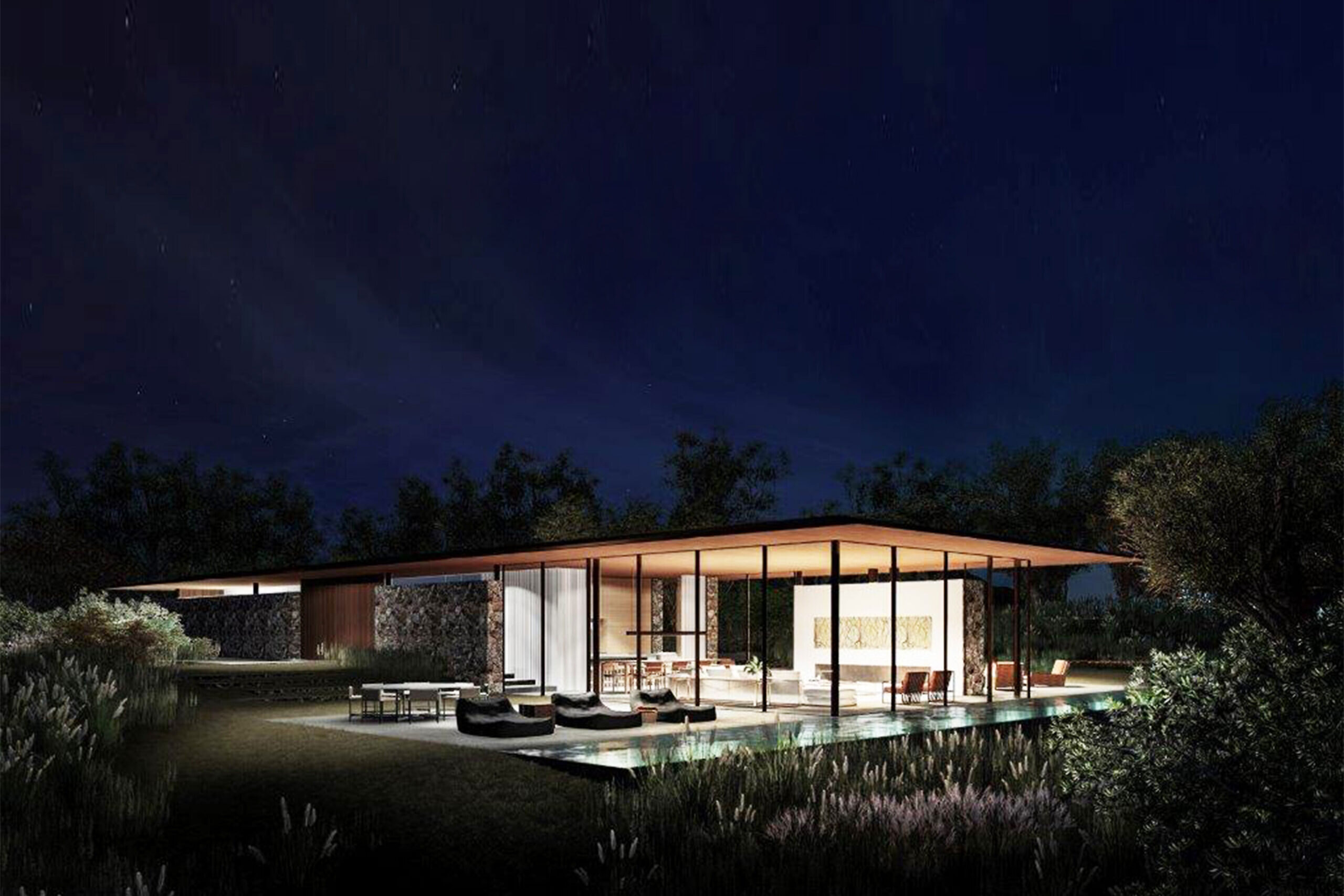 In addition to the spatial guidelines policy and the orientation of the Chinese philosophy, the strict construction regulations also were instrumental in the development of the study for the house. After a few visits to the town's local urban planning department, we learned that only a small section of the land was available for occupation and that all the trees had to be maintained without replanting. The maximum area of the 300m2 project needed to be connected to the building in ruins and also respect the architectural typology of the region.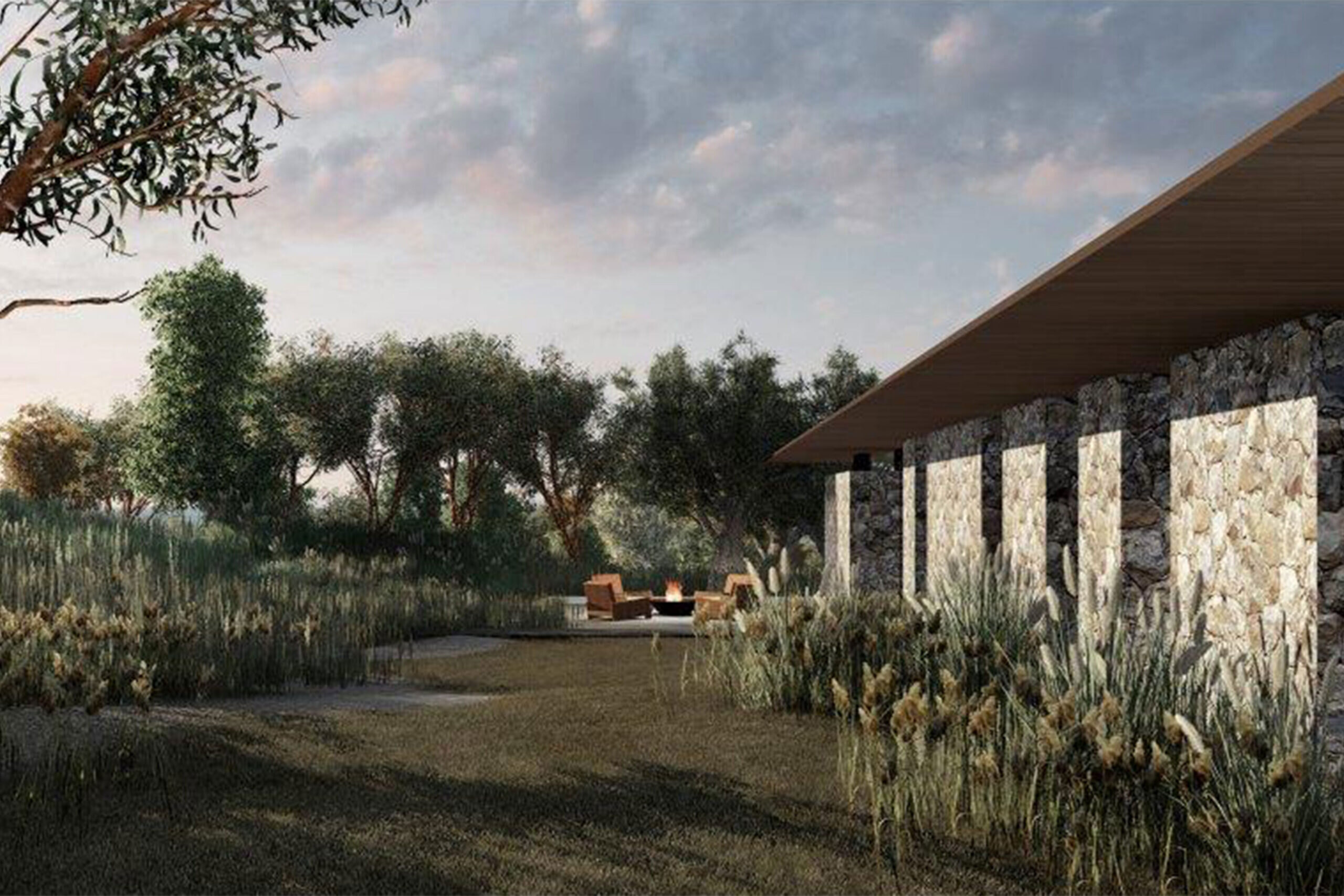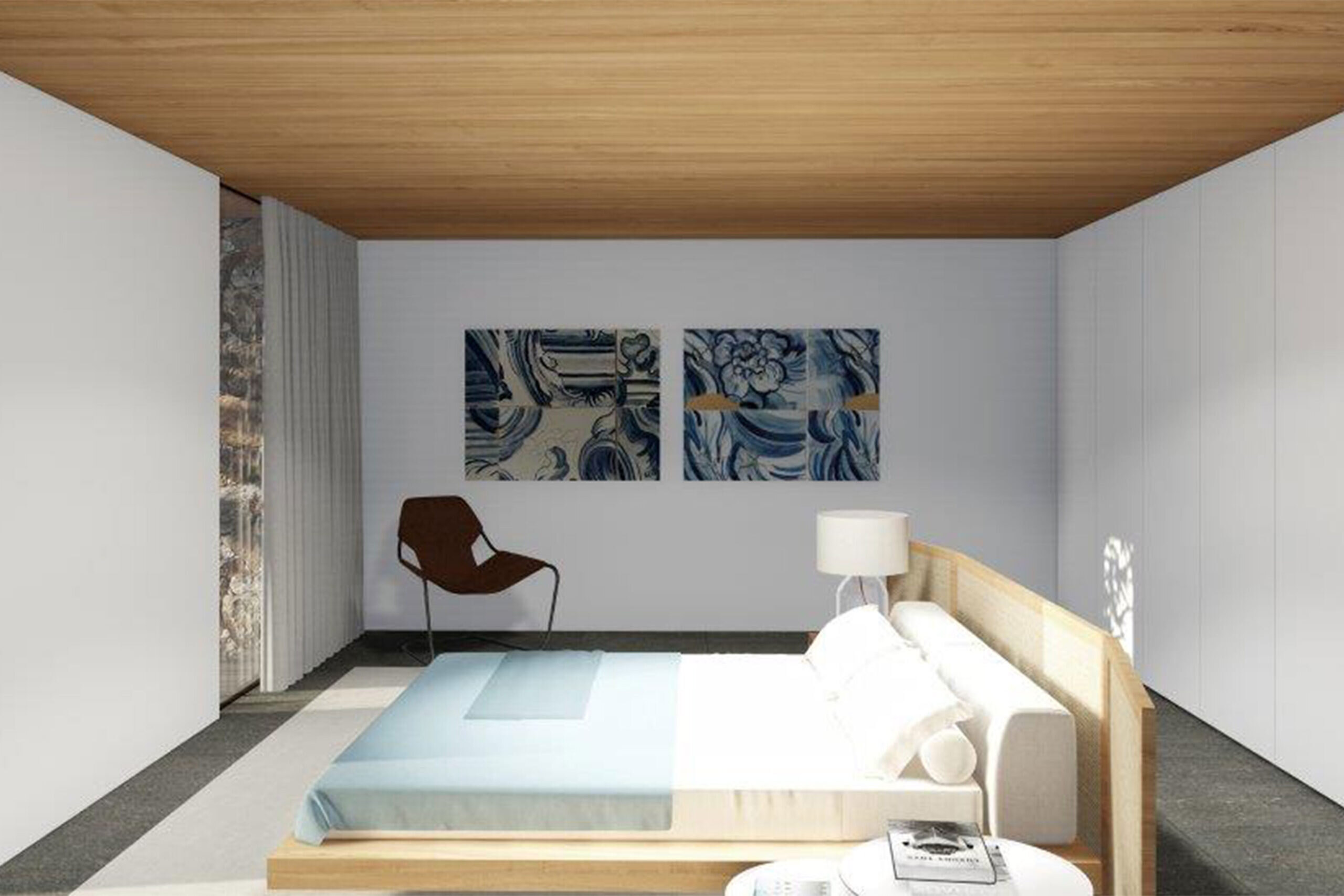 Thus, we chose a ground-story linear occupation plan, taking advantage of the natural slope of the terrain to gain internal height in the social area, which was designed and oriented towards the view. Access is through the courtyard at its highest point, where the cars are parked. As suggested by Feng Shui, we located a reflecting pool at the entrance of the house; the front door is oriented to the southwest; the bedrooms open to the northeast and the beds, as well as the stove and oven, are placed far from hydraulic systems.
The living and dining areas make up a single space and the kitchen also has the possibility of integrating through sliding panels. The pool and terraces result from the rooms that open completely to the outside. Following local building traditions, the outer walls are lined in uncut regional stones to compose a façade that is subtly inserted in the landscape. The slender flat roof proposes the extension of the inner lining made of wood to form large overhangs independent of the closures.