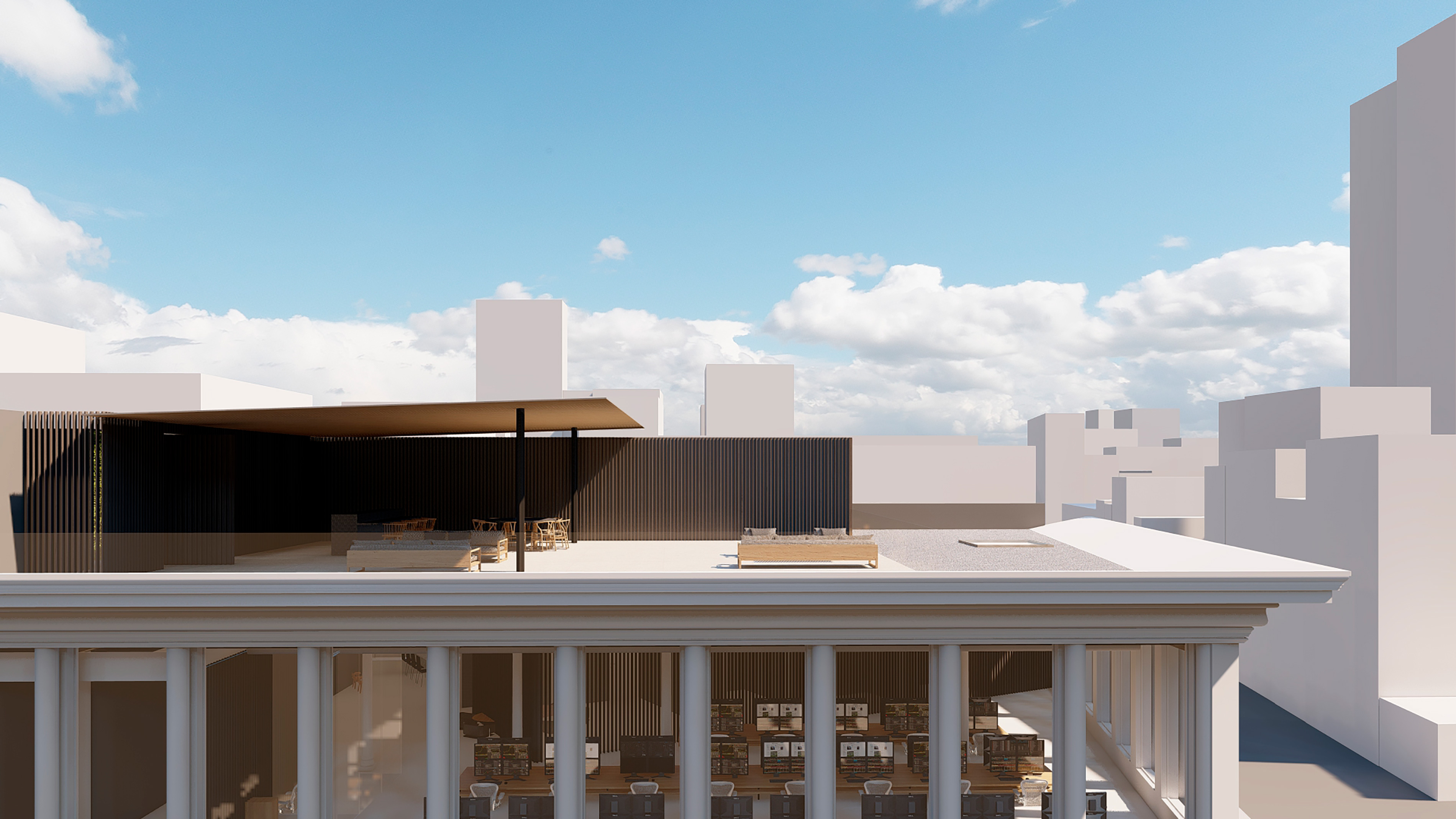 UC Building – Cannal Street
Nova Iorque - EUA
Facts
Total Area

438,61m²
Building Area

2718,6m²
Project
Architecture

Jacobsen Arquitetura
Team

Paulo Jacobsen, Bernardo Jacobsen, Edgar Murata, Marcelo Vessoni, Francisco Rugeroni, Eduardo Aparício, Felipe Bueno, Gustavo Borges, Caio Ribeiro, Lucila Dib, Vinicius Yamashita, Marcela Guerreiro, Natalia Valente, Ananda Nunes
Landscape Design

Steven Yavanian Landscape Architecture
Lighting

Maneco Quinderé
Facilities

AHT Global
HV/AC

JW Fire Sprinkler Design
Structure

Structural Engineering Technologies
Construction

Global Construction NYC
Developing the intervention project for an historic building situated in the old part of the South Houston neighborhood (SoHo), situated on the southern end of Manhattan Island in New York, has been a real privilege. The façade of the five-story building, a protected landmark, had been in the process of restoration for over a year when we began studies for the inside areas, penthouse and basement. The project is intended to internally adapt the building for corporate use, ensuring its infrastructure efficiency and the appropriateness of the ambiences.
We had the freedom to remodel the entire interior of the building, creating for each floor a kind of set of independent offices, even though belonging to the same group of investors. The articulation between the floors is possible through the proposition of an interesting vertical circulation scheme, with installation of a sculptural ladder open to all floors, surrounded by a vertical garden and using zenith lighting. From this circulation axis, it is possible to ensure an instigating visual connection between the building's floors.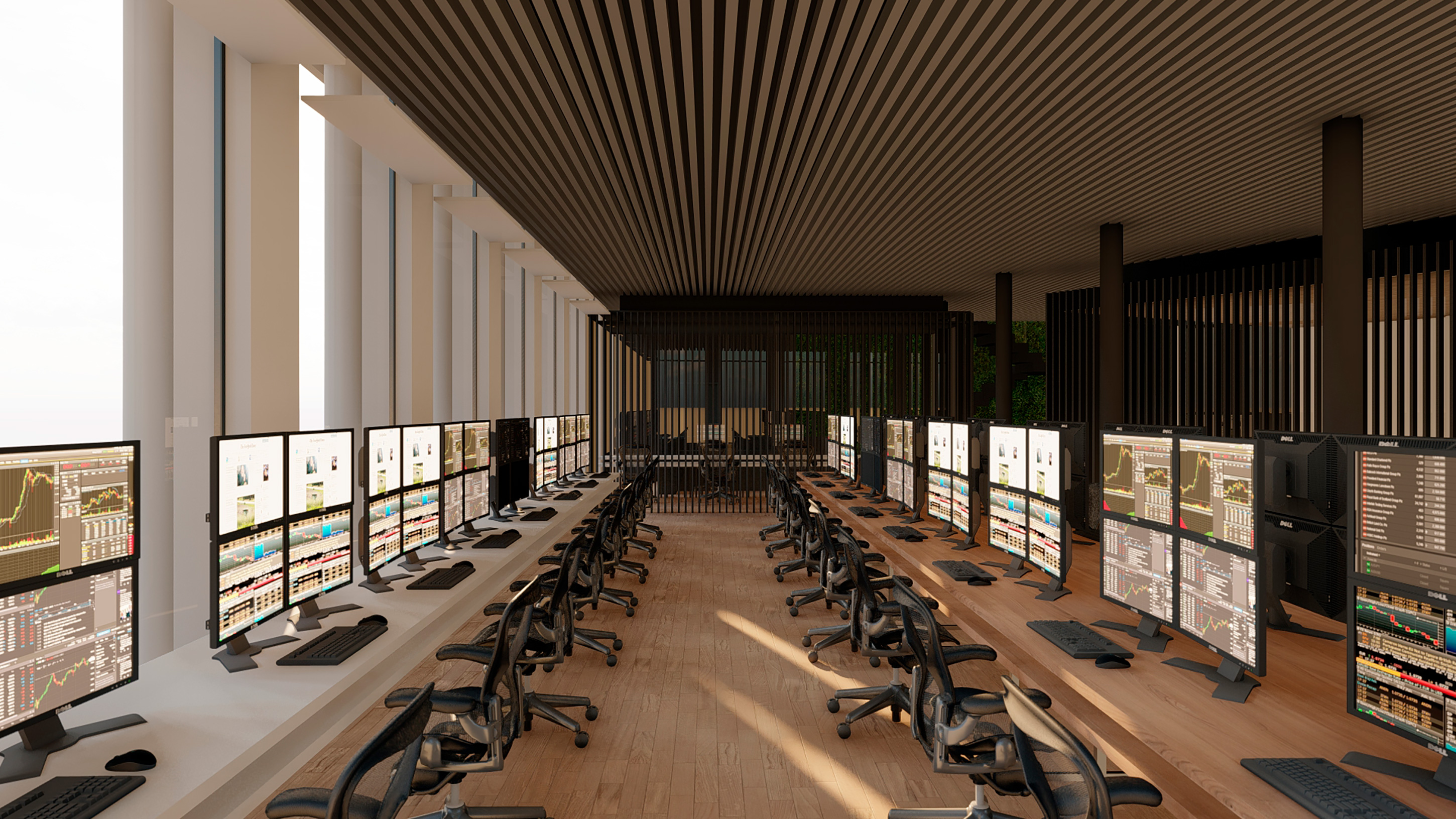 As the starting point for the project, we chose to establish the counterpoint between the large workspace area – the so-called "open space" – and the creation of compartmentalized areas, such as meeting rooms, pantries and bathrooms. Based on this spatial rationale, we proposed a set of solids independent of the building's volumetry and structural modulation, to be deployed next to the windowless façades. Thus, we were able to liberate the windows for the open space, creating a pleasant and well-lighted working environment. We believe that the proposed volumes should be translucent, in order to highlight the distinguishability of contemporary action from the use of materials remarkably different from the building's original structure and façade. Through this choice, we intend to establish visual relationships between indoor and outdoor environments, guaranteeing some degree of privacy to the indoor space. At night, the internal volumes are to function as luminous objects within the building.


For the penthouse we sought an aesthetic language adapted to moments of festive gatherings and fraternization events, which occur mainly during the summer months. The inclined structure proposed for the roof suggests a certain "tropical spirit" for the terrace; however, it respects the restriction imposed by its landmark status that this construction may not be seen from the street level. The basement also was intended for moments of leisure and relaxation, especially suitable in the winter months. The planned layout sought to offer an internal ambiance evocative of a bar and billiards room. It is expected that this area will be used to watch sports on TV and also for happy hours, especially on cooler days.