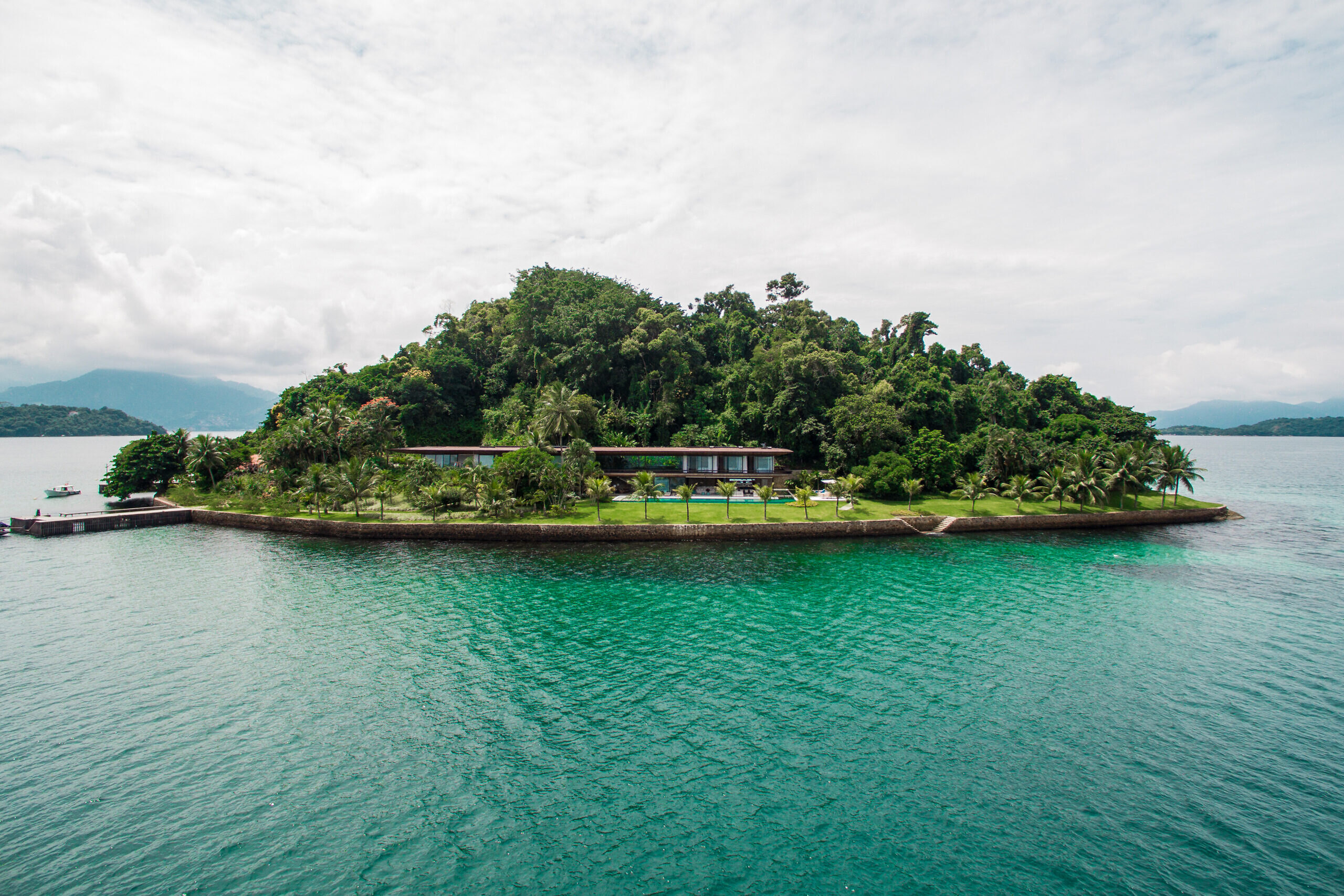 AB House
Angra dos Reis
Facts
Total Area

53.548,00 m²
Built Area

935,00 m²
Start

2011
Project
Office

Jacobsen Arquitetura
Team

Paulo Jacobsen, Bernardo Jacobsen, Edgar Murata, Ricardo Castello Branco, Fernanda Maeda, Beatriz Falcão, Henrique Vetro, Mariana Chaves, Eduardo Aparício
Structural Design

Márcio Pompei
Light Design

Lightworks
Landscape

Jardim Imaginário
Construction

Construviva
Photos

Léo Finotti, Rafael Kamogawa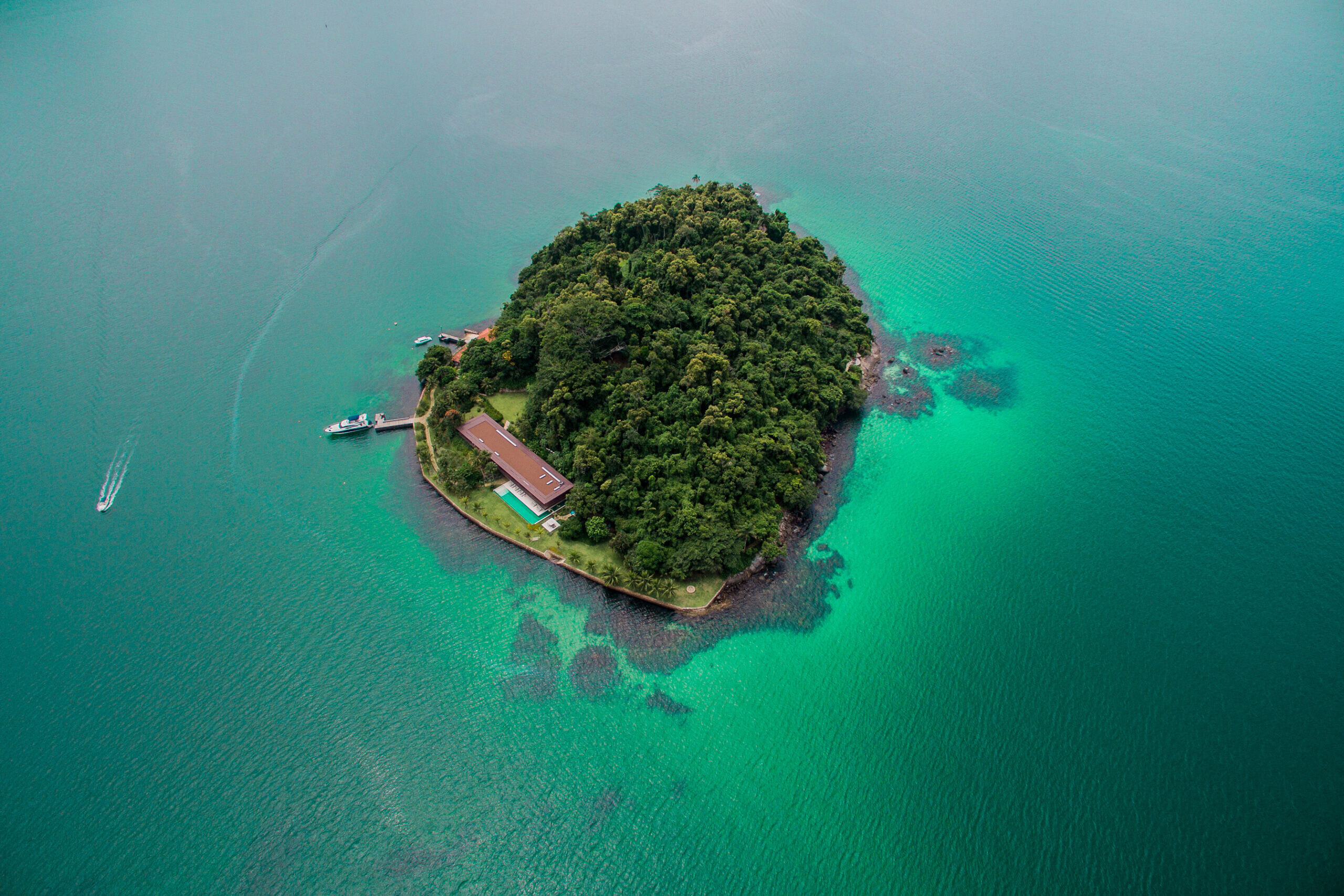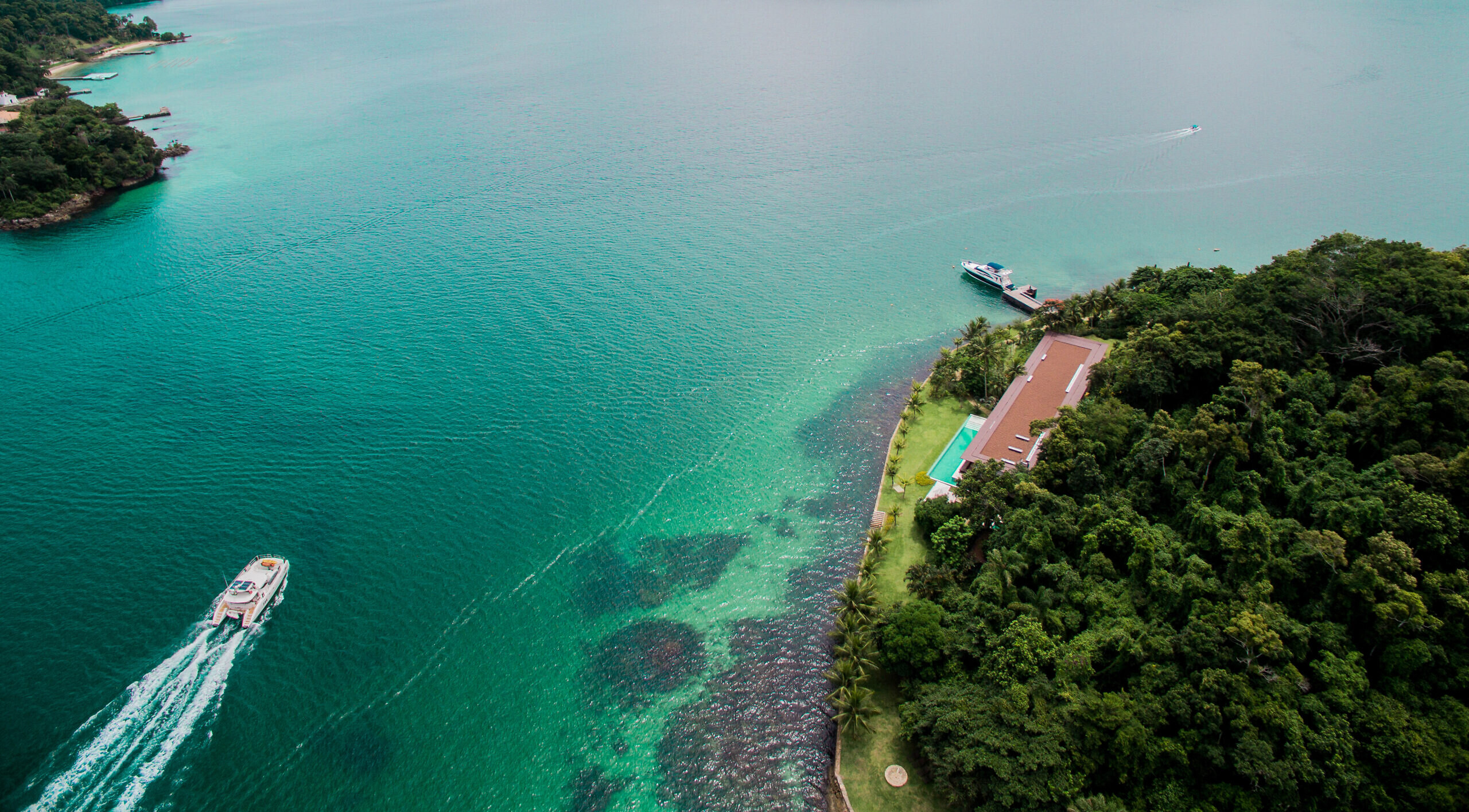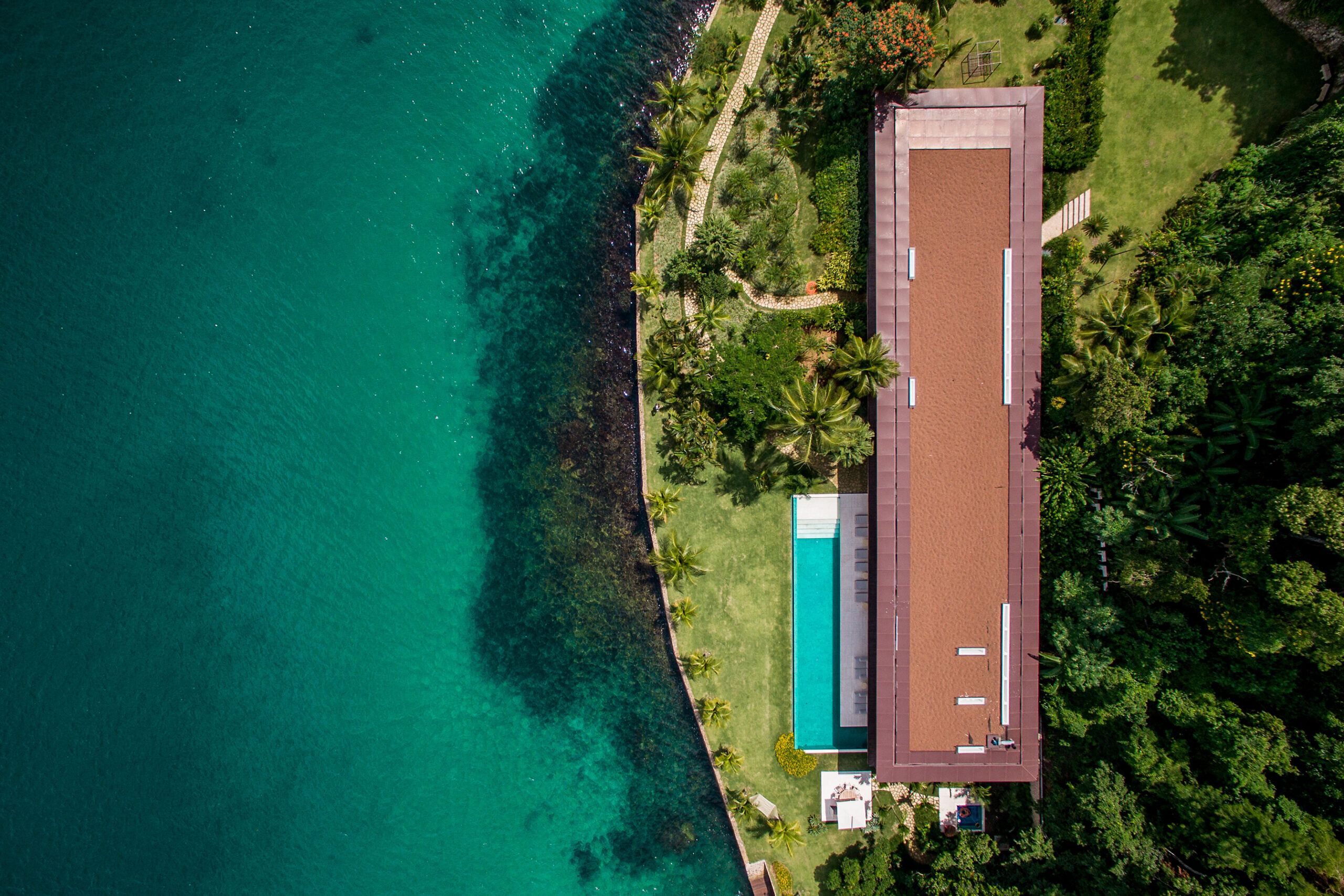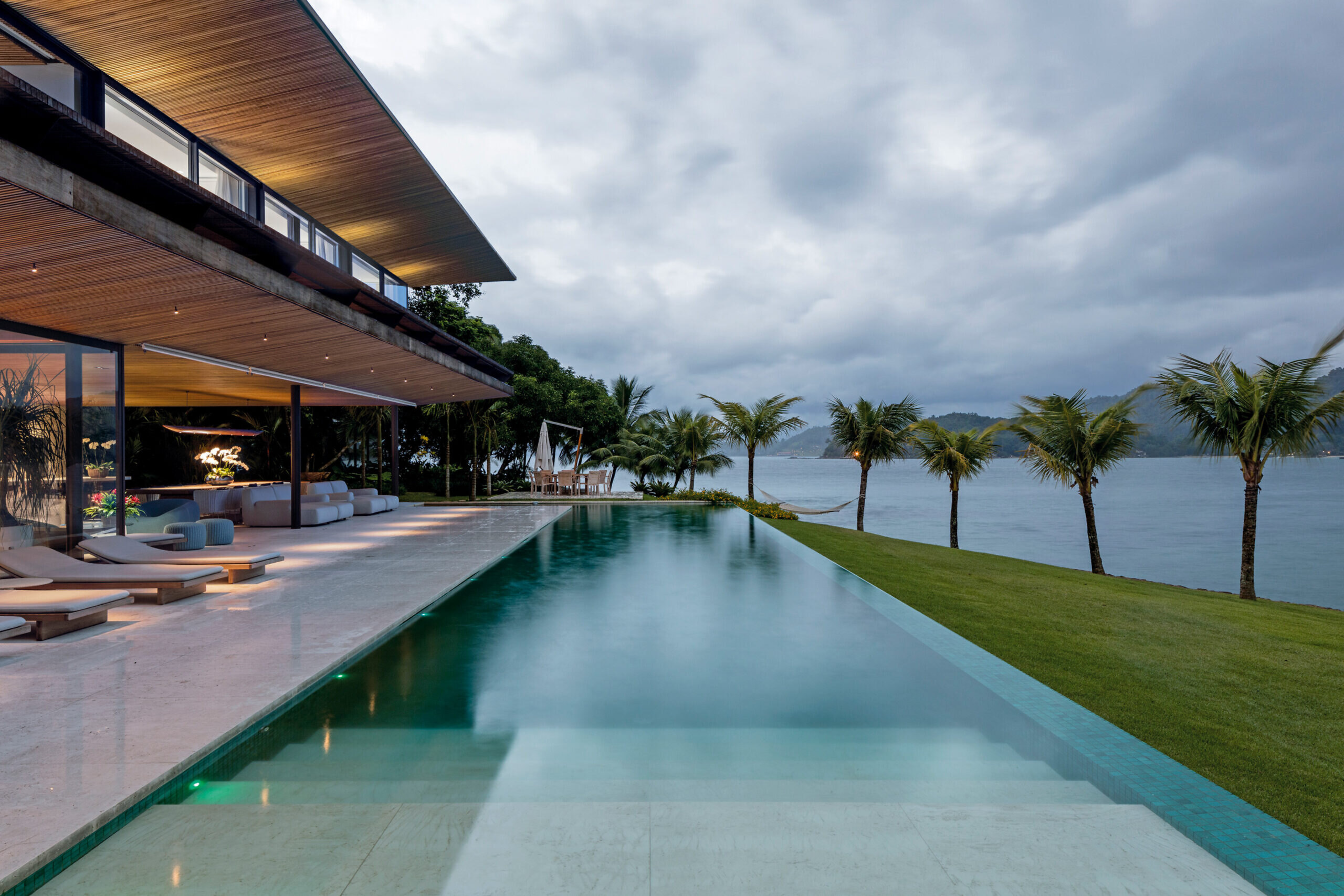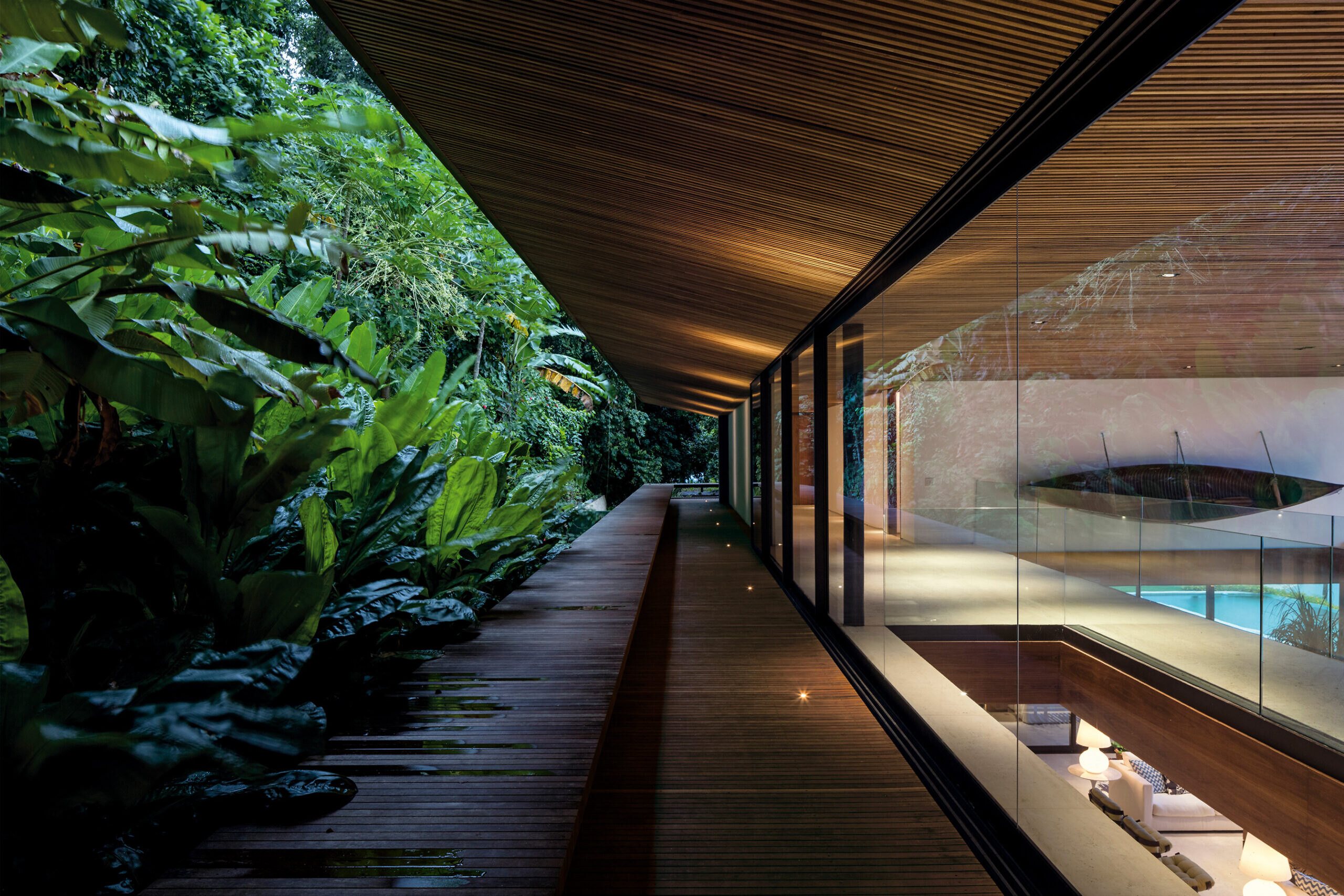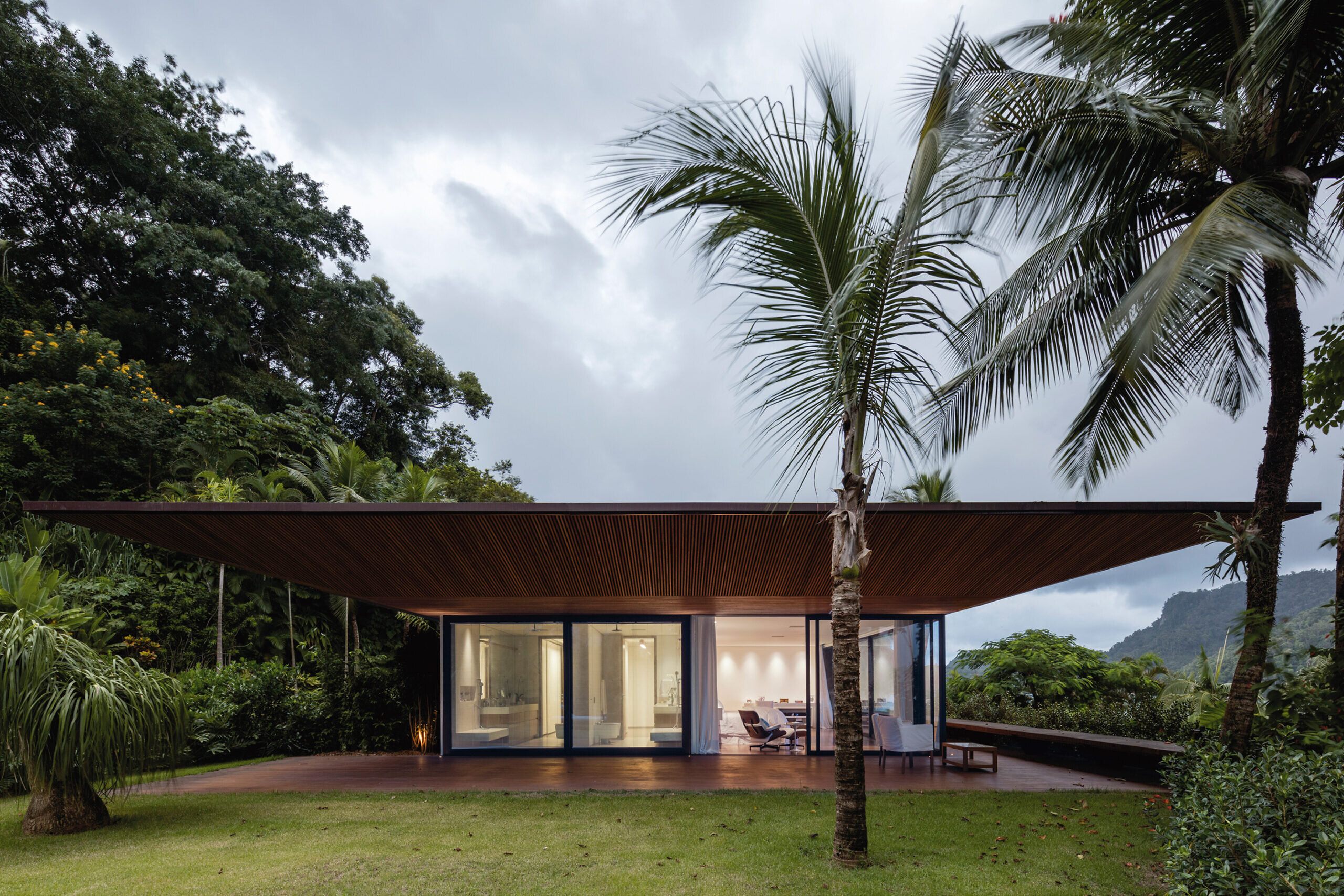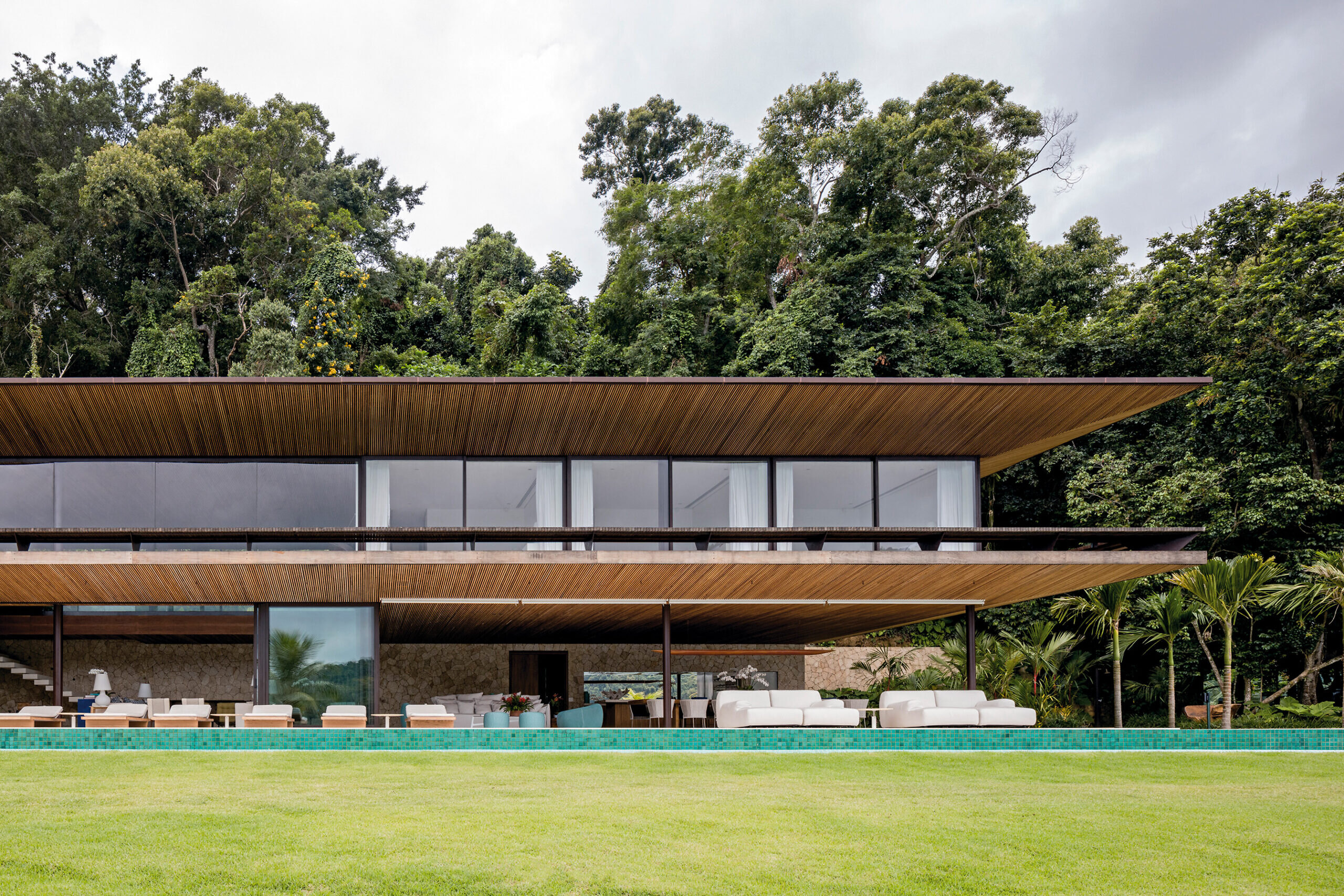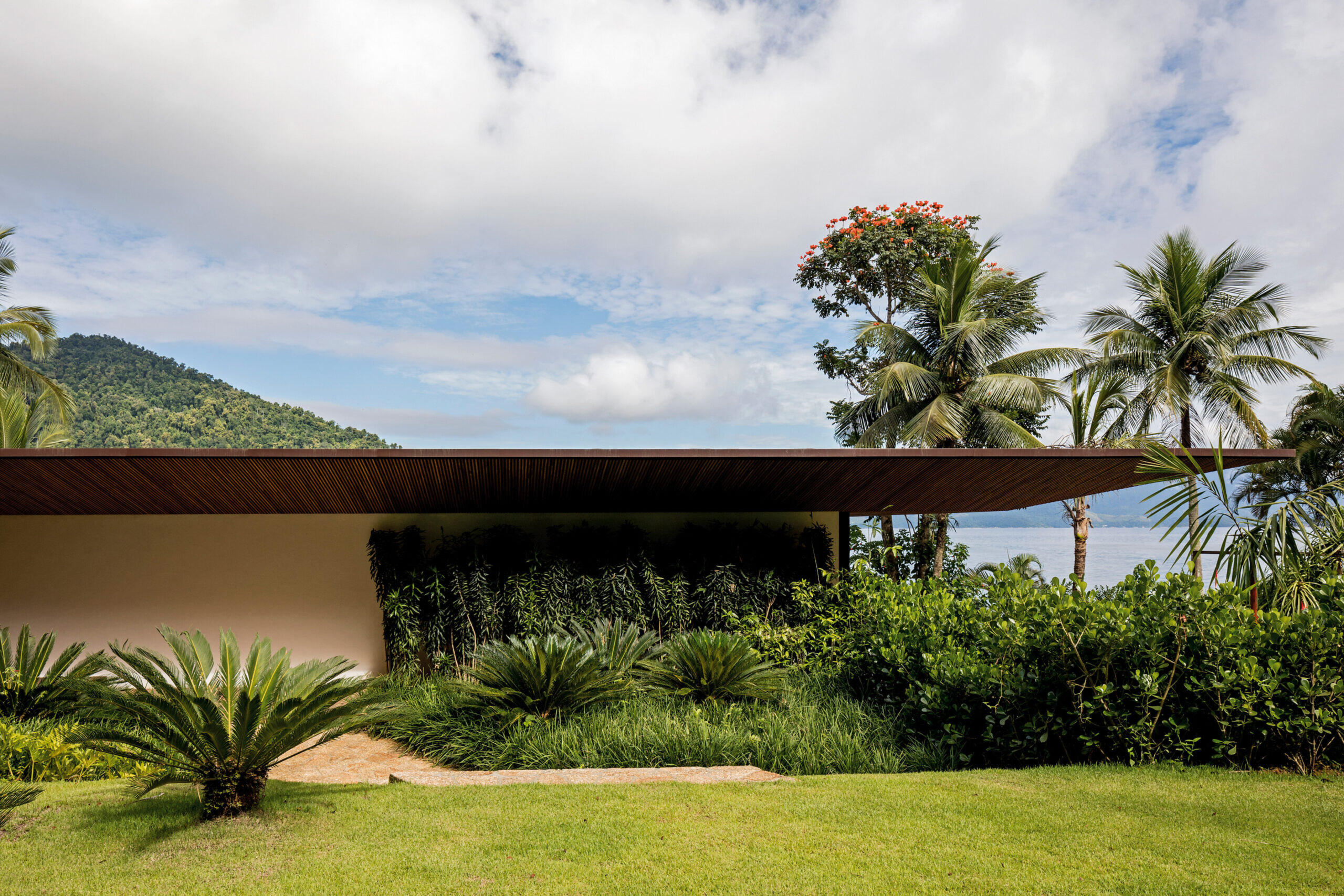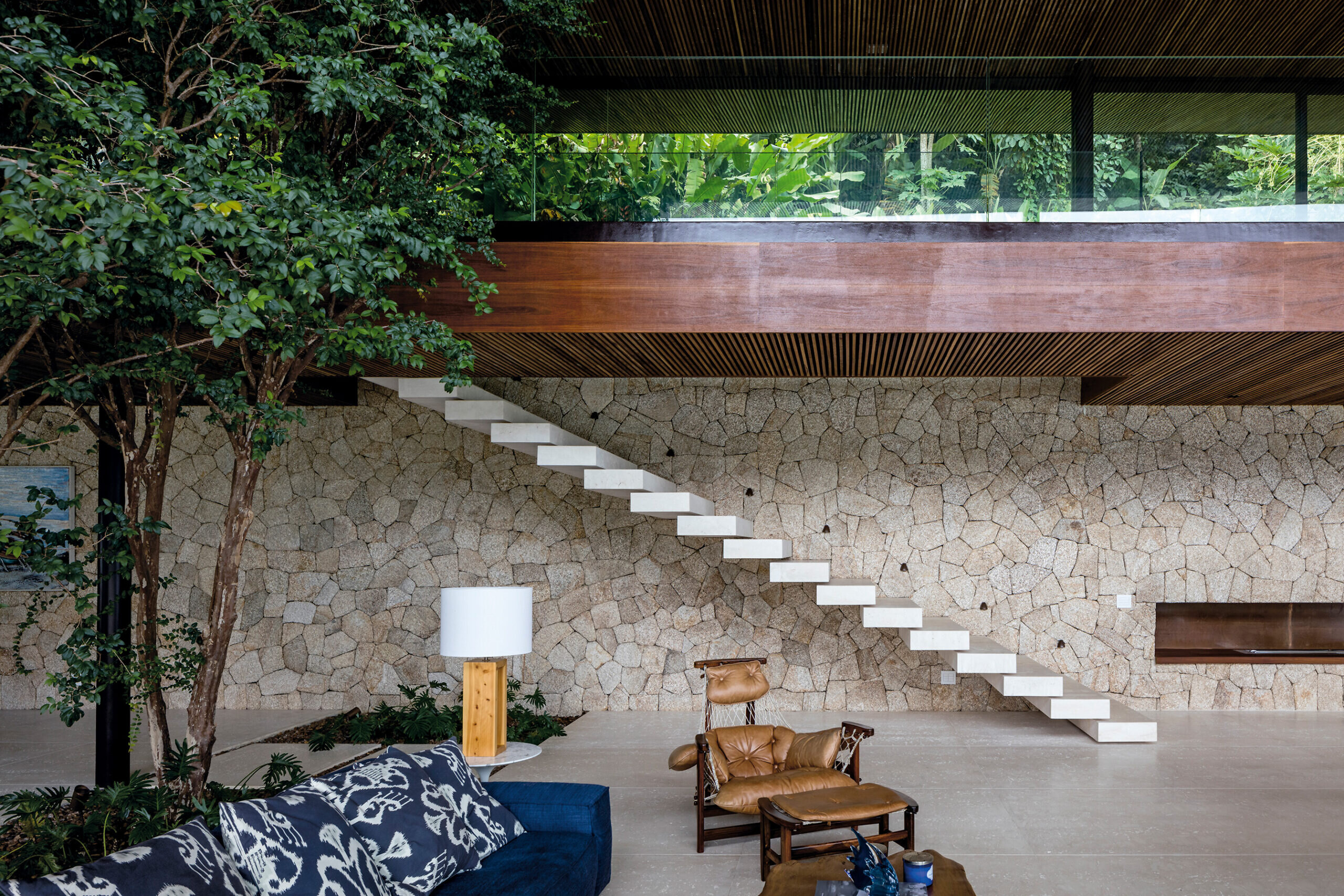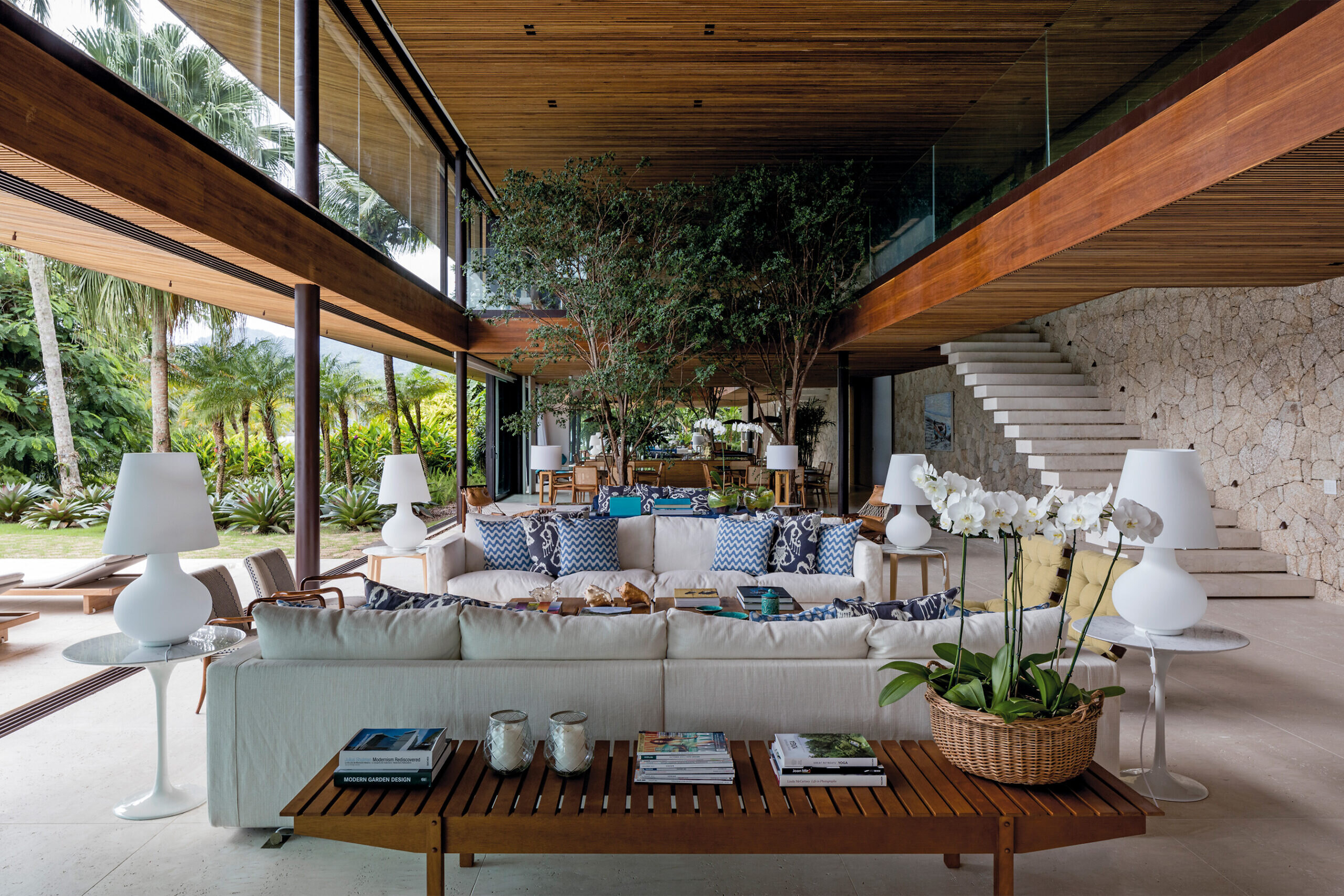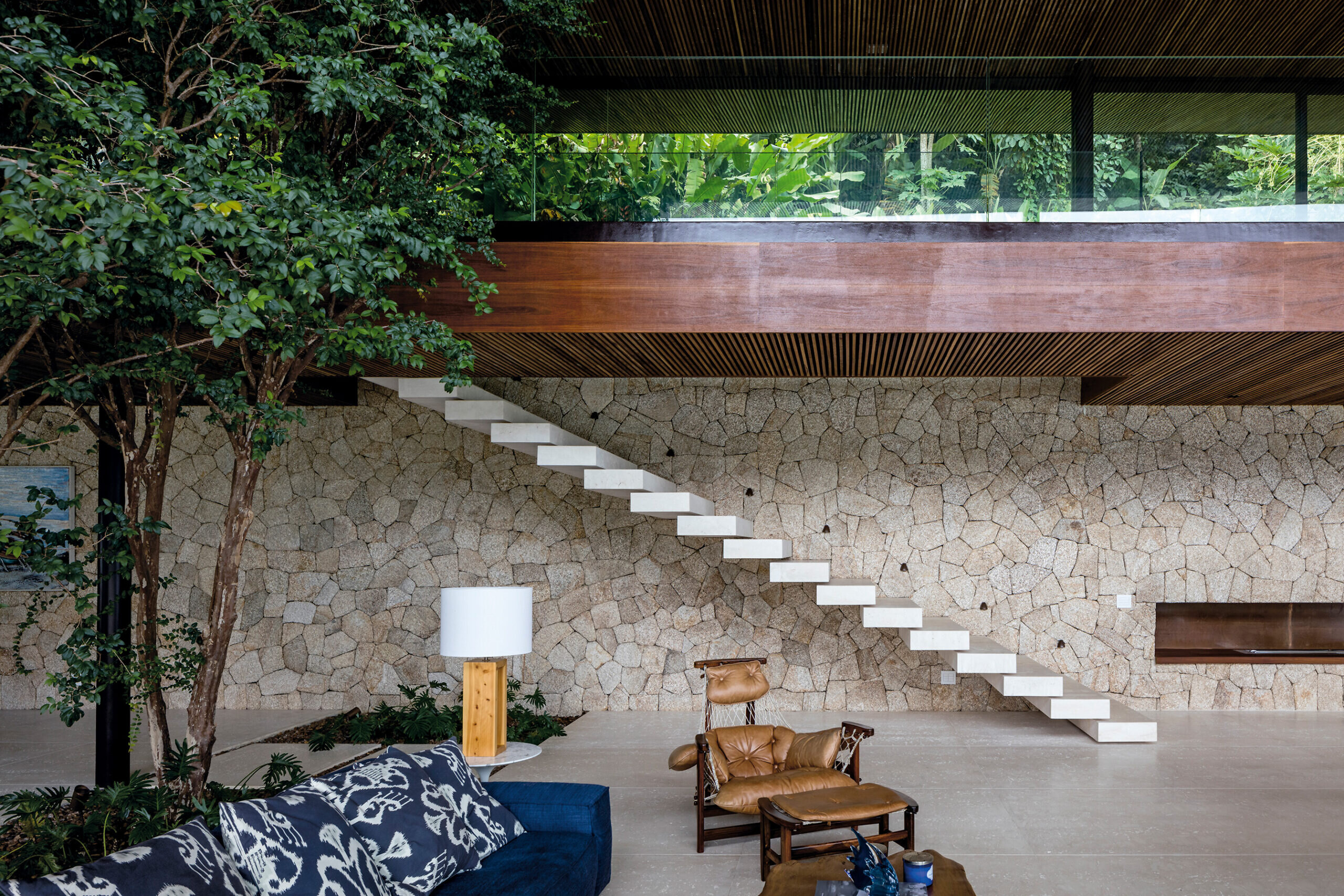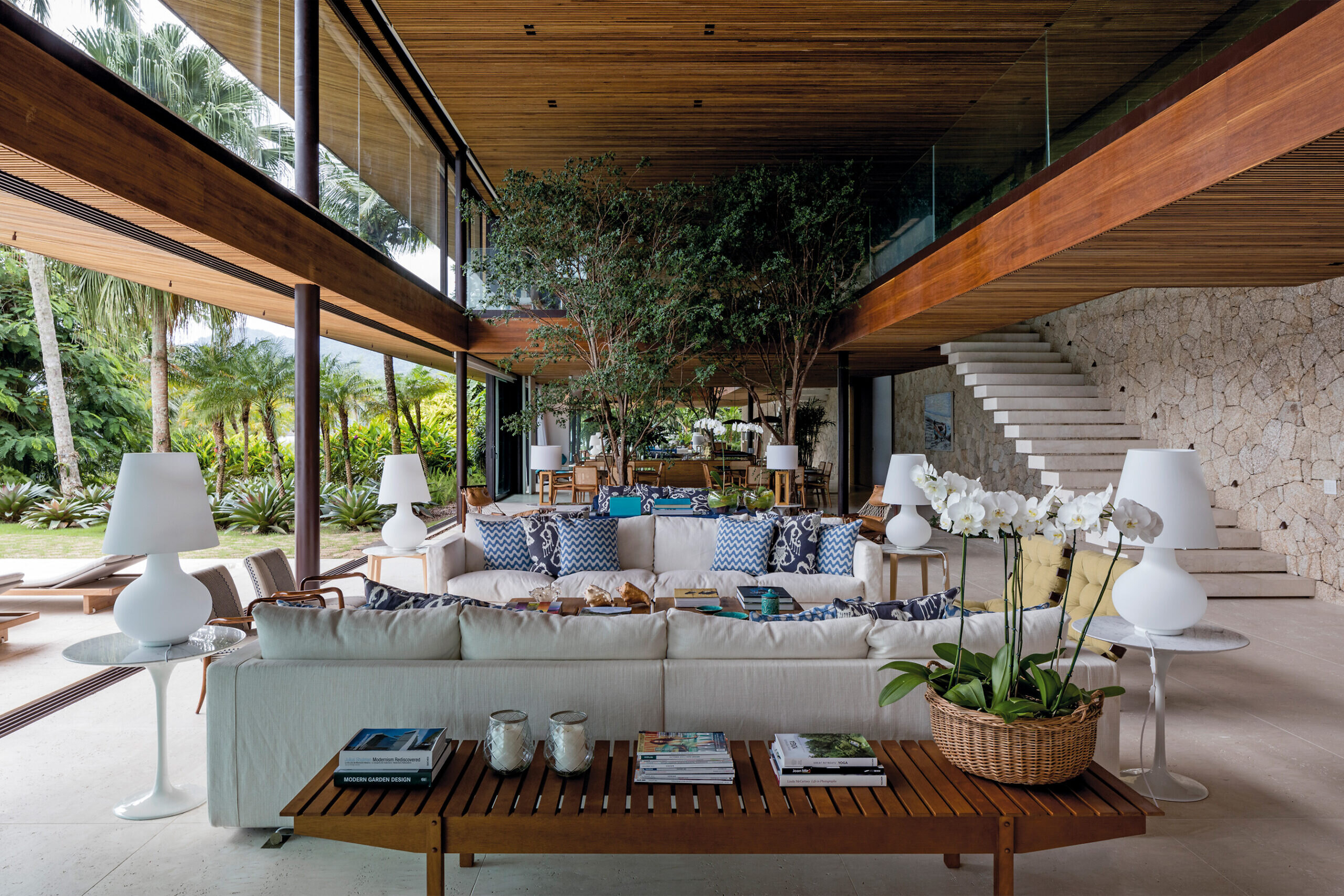 This project had to suit the strict environmental standards limiting the proximity of construction to the sea, its height, maximum occupancy of the land and changes in the topography. To this end, we developed several conceptual studies with different geometries and topographical approaches.
Final implementation was intended to create a connection between the two existing plateaus, generating a construction of a single, two-story volume.
Access is through either of the floors: the private area is on the upper level, closest to the slope of the terrain, and the social and recreational areas are on the lower level, near the sea. The large overhang that offers shade for the lower floor is also the verandah that sets the perimeter.
The transparent façades ensure the house users' interaction with nature as well as the lightness of the impact of the construction on the landscape.
The construction techniques and materials used were all designed to develop the same architectural concept we use on the continent, only now on an island where access is limited.
We used a metallic structure and closures in prefabricated wood and glass panels, both easy to transport and enabling quick assembly, with a reduction of manpower requirements and low production of discards. Furthermore, this offered easy maintenance and low costs over the long run.