AF House
São Paulo
Facts
Total Area

3.412,00m²
Built Area

1.057,00m²
Conclusion

2014
Project
Office

Jacobsen Arquitetura
Office's Team

Paulo Jacobsen, Bernardo Jacobsen, Edgar Murata, Frederico Sabella, Valesca Daolio, Rafael Henrique de Oliveira, Fernanda Maeda
Landscape

Cenário Paisagismo
Light Design

Lightworks
Electrical and Hydraulic Installations

Pessoa e Zamaro
Strutural Design

Ita Construtora, Engecalc
Construction

ACN Construtora
Photos

Leonardo Finotti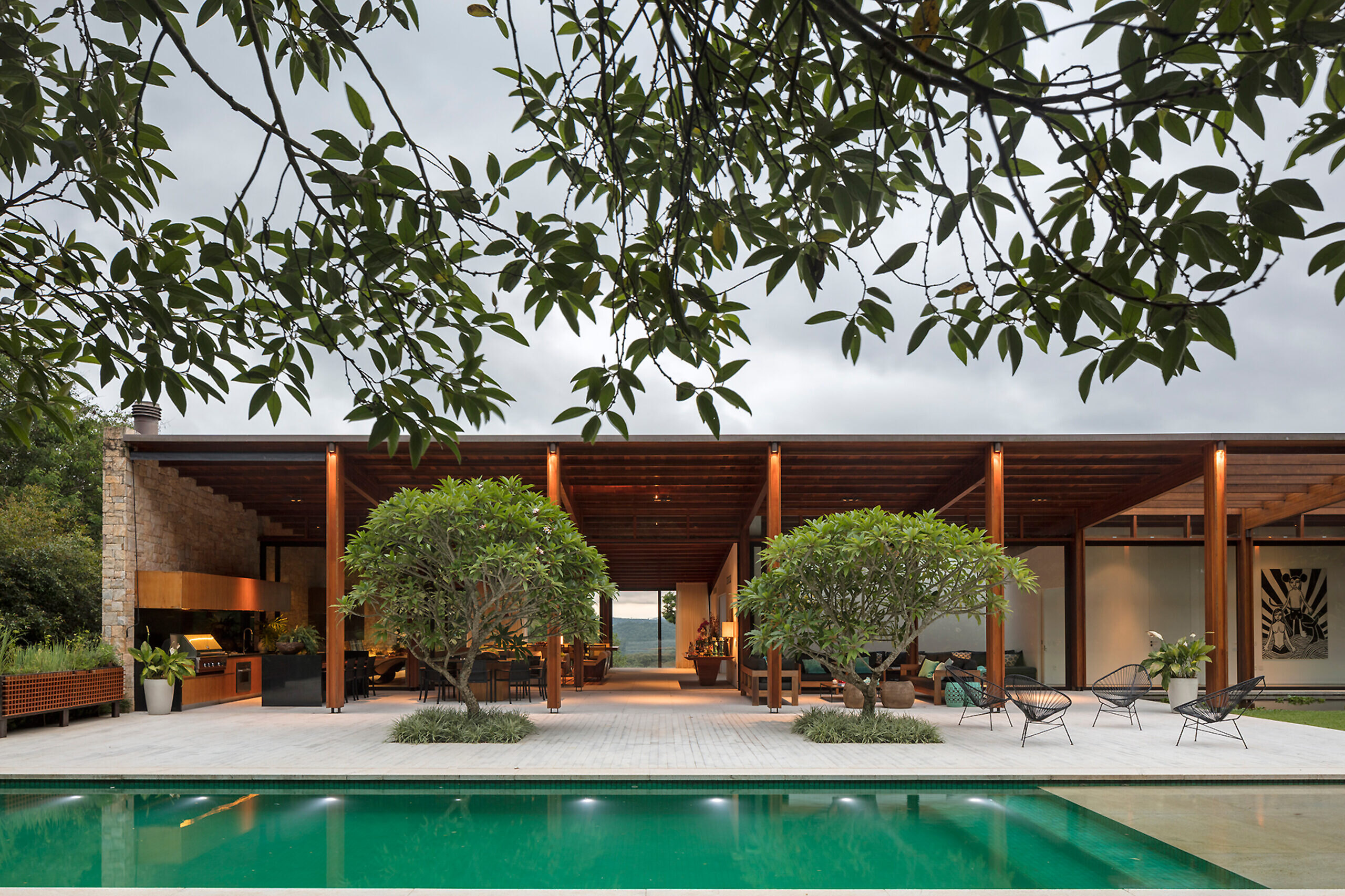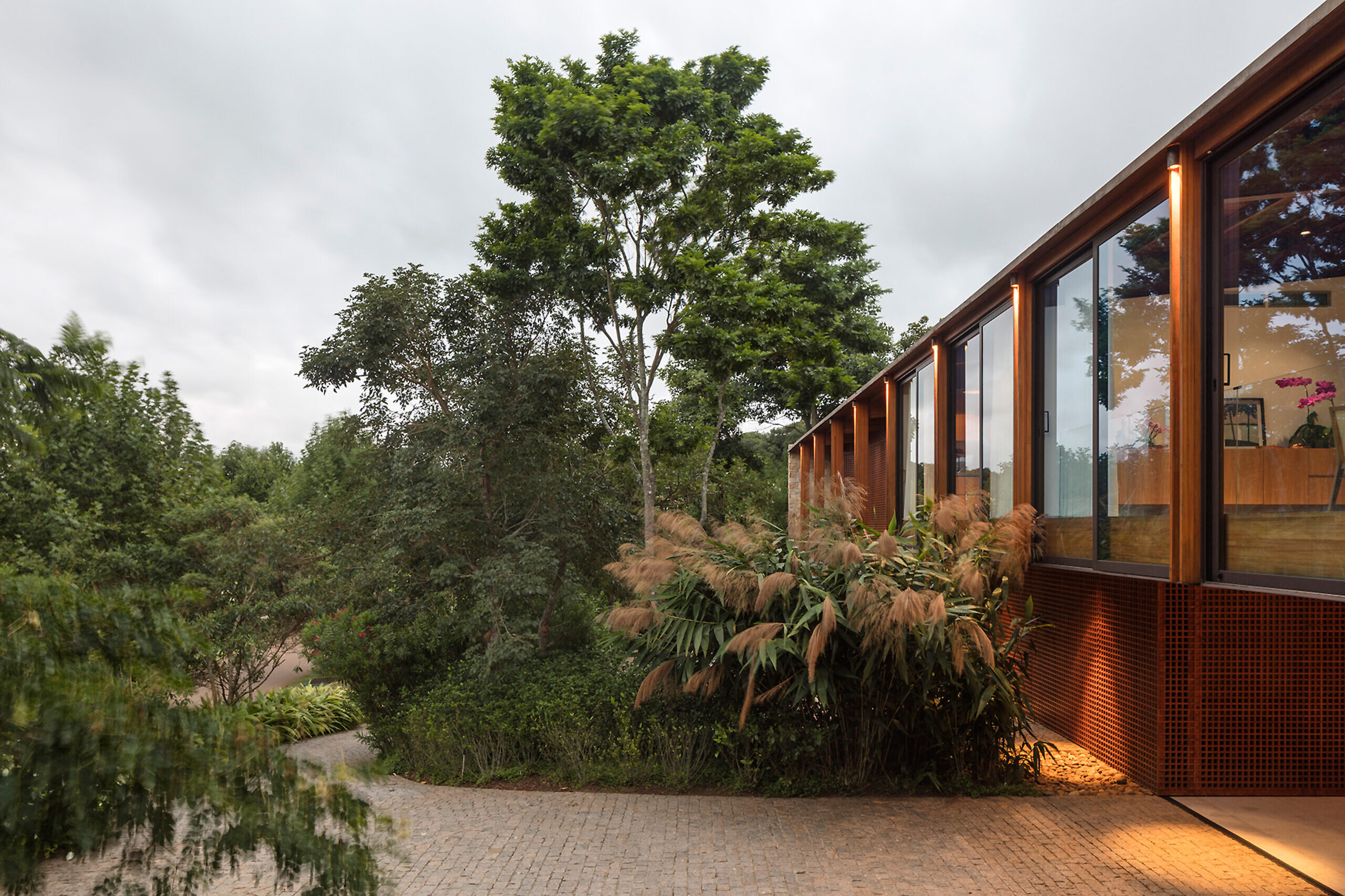 The rectangular geometry of the terrain contains an access road with a slope whose grade gradually becomes less acute, forming a generous flat area located at the back of the grounds next to a dense forest. On the access side, opposite the forest, is a beautiful view of a valley landscape of preserved forests on the mountainsides. Along the lateral borders are neighboring properties.
Our first impression was that we should make use use the flat portion of the plot to create a garden, taking advantage of the elevated point of view. Thus, the construction itself would occupy the most rugged part of the topography in the center of the terrain, with the access level naturally interfacing with the upper plane. We would thereby take full advantage of the possible width, generating a rectangular occupation, open in the front and back and preserved along the sides.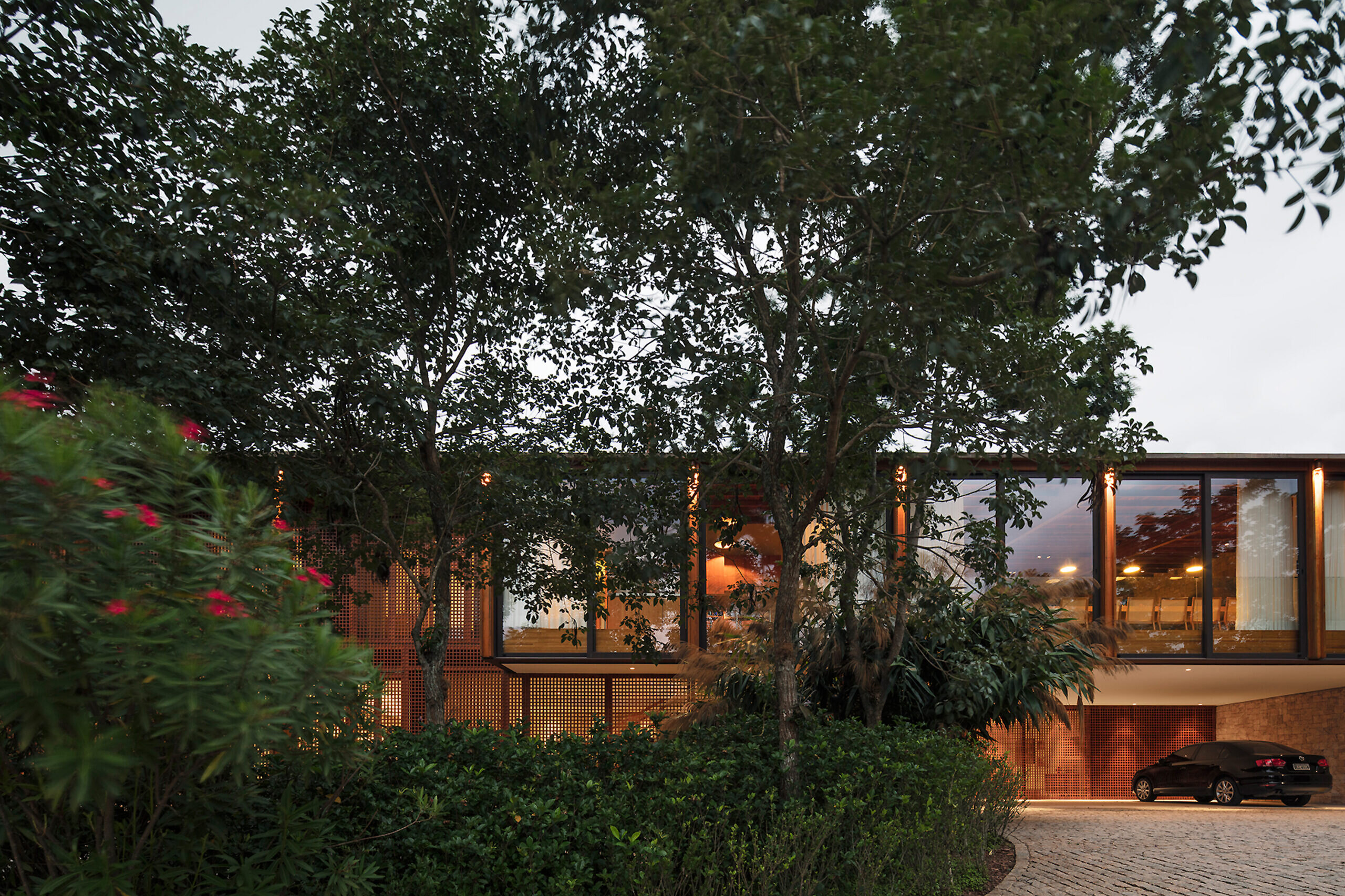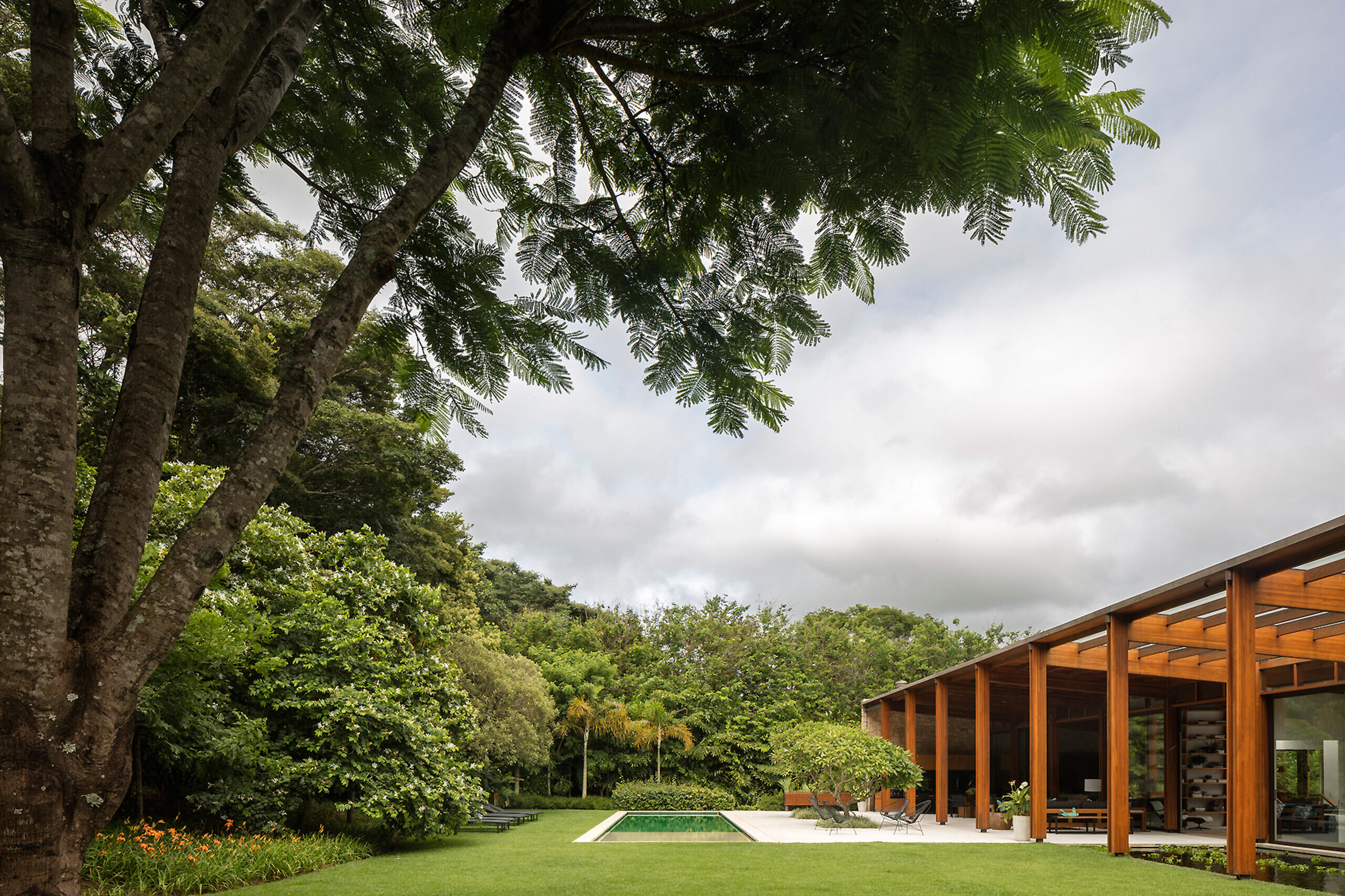 The main areas of the house, social, intimate and leisure, are located on the upper floor, sometimes opening to the garden in the back, sometimes opening to the landscape on the opposite side. The living and dining room are integrated and completely transparent on both sides, making the visual connection between the garden and the distant landscape.
On the lower level, in addition to the access and vehicle parking, are the service area and a home theater. The connection to the upper floor is through a comfortable staircase encircled by the entrance hall garden.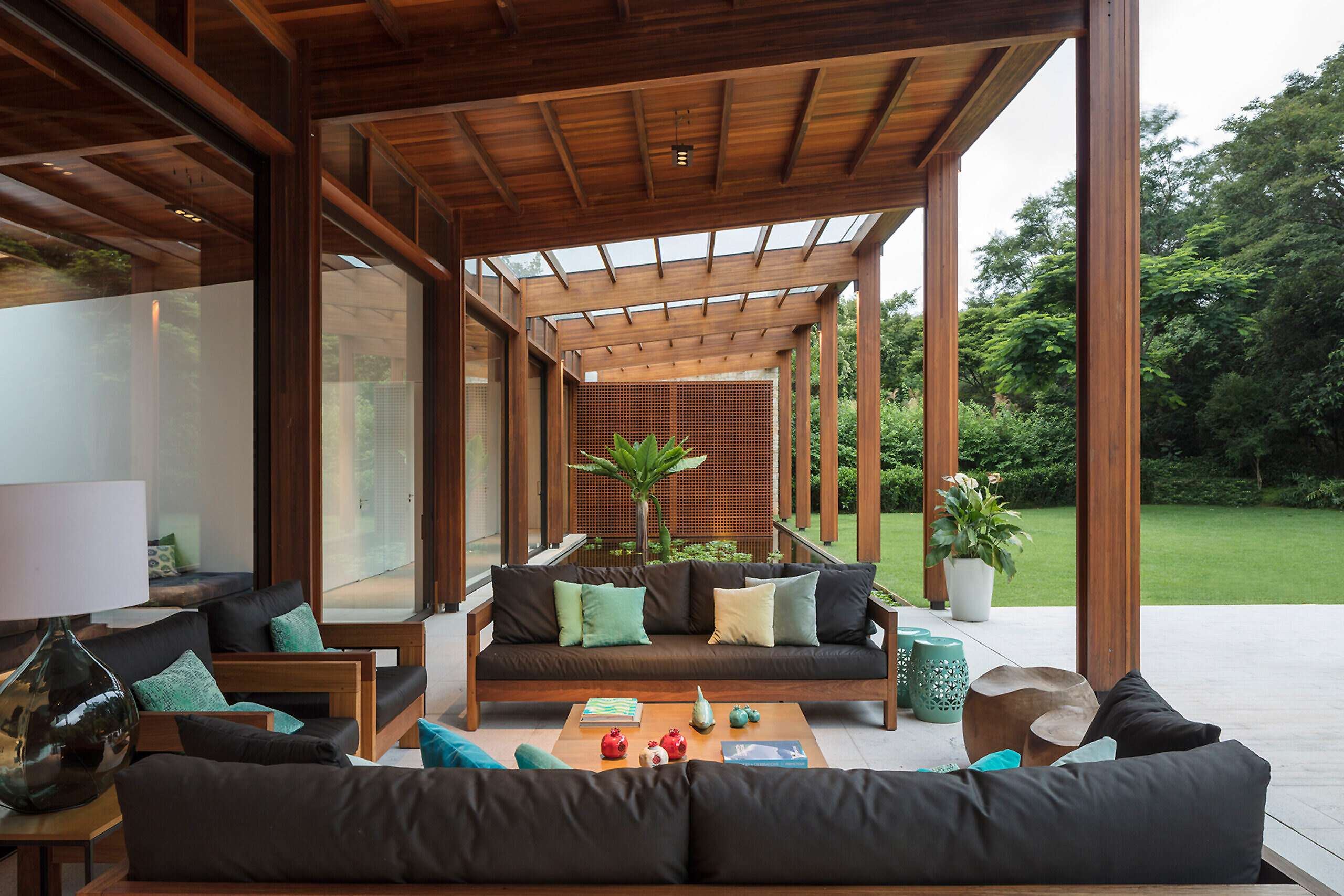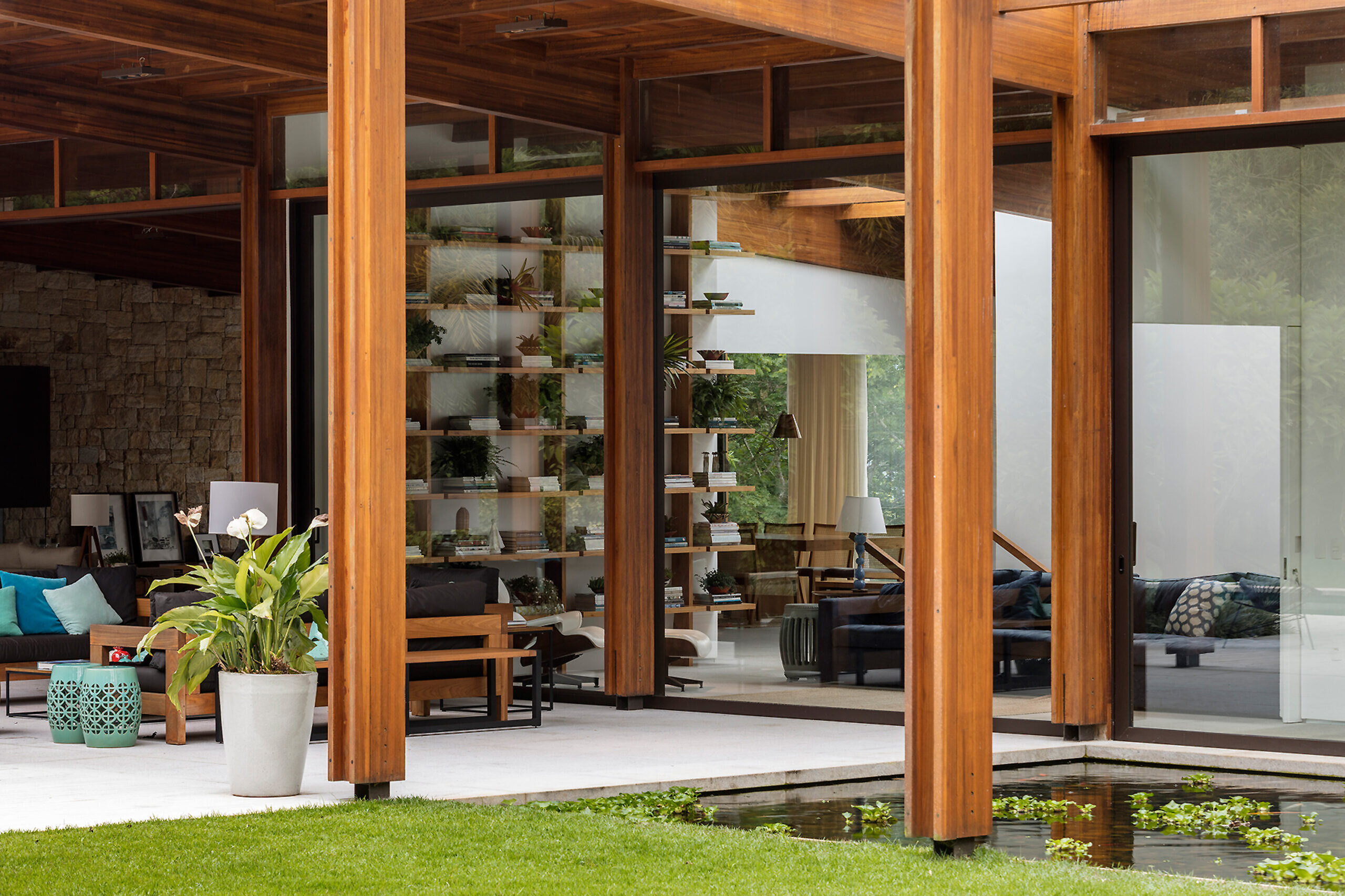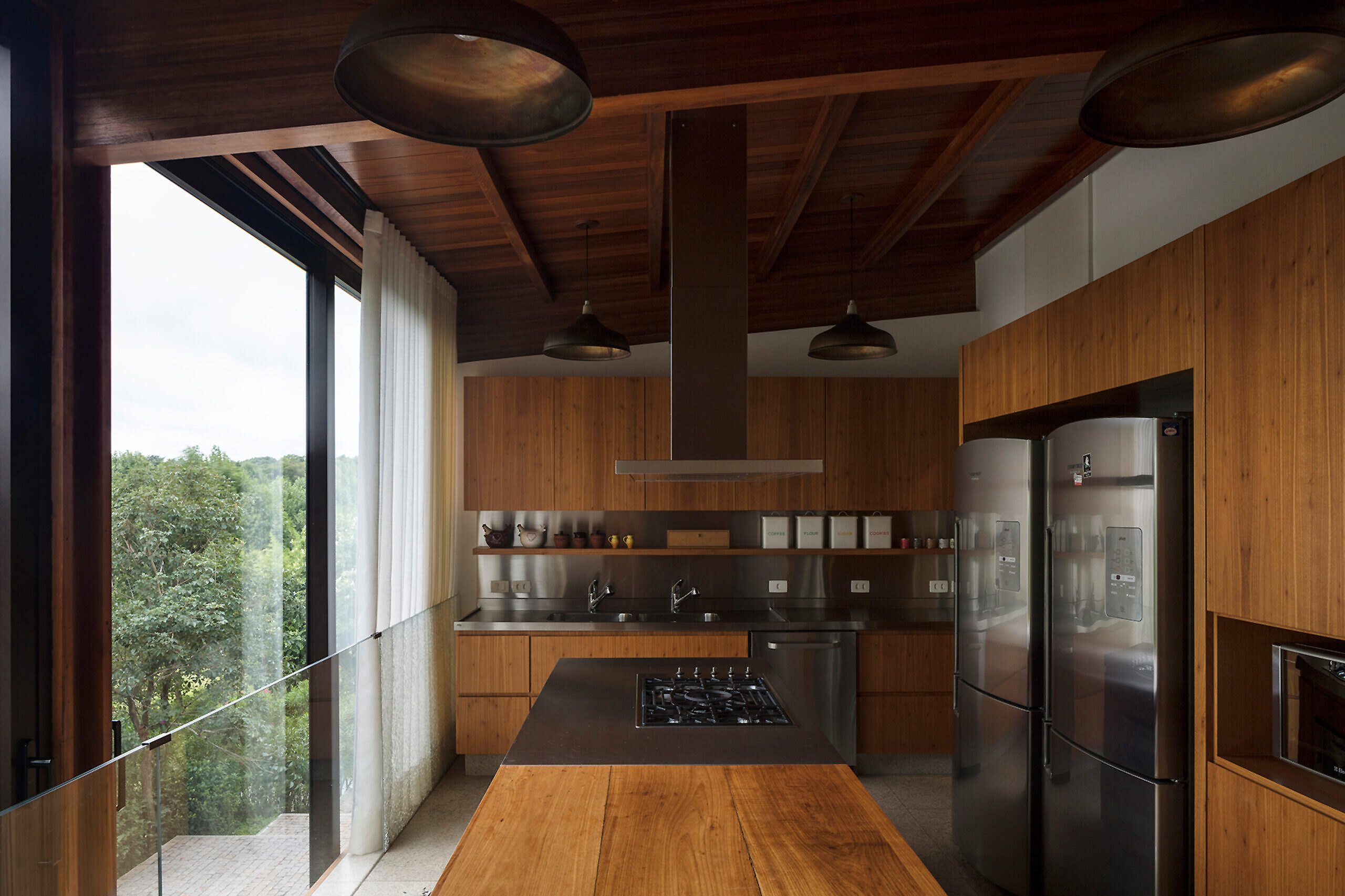 We sought to enhance the proposal of articulating the spatial levels and transitions we had developed in the implementation of the construction for the structural concept and, consequently, for the project's aesthetics. Thus, we proposed two thick stonewalls along the lot's lateral borders joined by a slender structure involving laminated wooden porticos. The sloping roof, which accompanies the angle of the natural terrain, directs the entire social area to the garden and pool and offers a more horizontal and elevated proportion to the view of the valley.