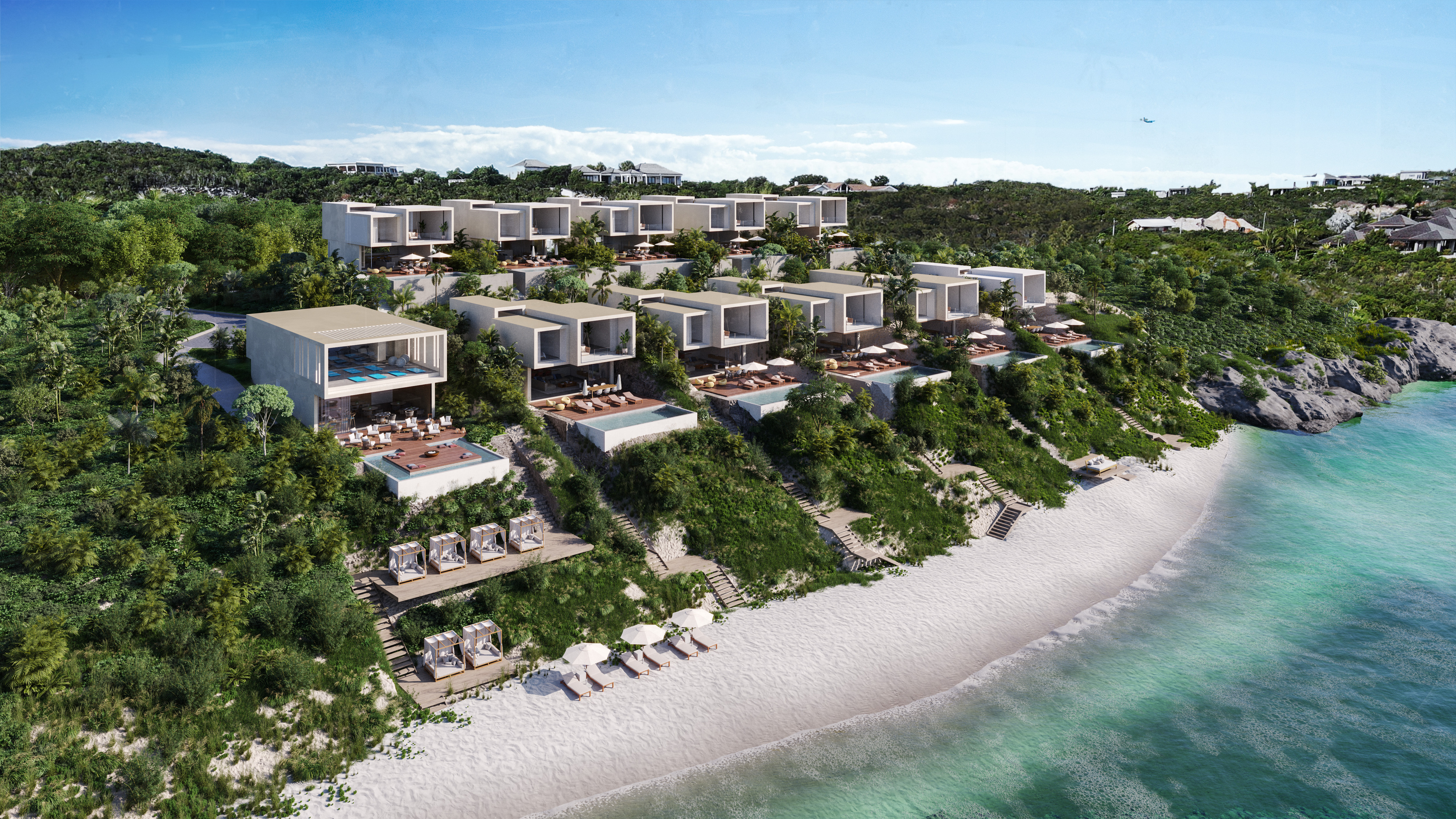 Beach Enclave – North Shore
Turks and Caicos
FACTS
TOTAL AREA

9.400m²
BUILT AREA

3.592m²
PROJECT
OFFICE

Jacobsen Arquitetura
OFFICE'S TEAM

paulo jacobsen, bernardo jacobsen, edgar murata, marcelo vessoni, francisco rugeroni, felipe bueno, lucila dib, vinícius prearo, brayan godoy, gustavo borges, marcela guerreiro, nicole hanna, carolina de lácquila, fernanda simões, gabriel carvalho, stephanie bergh
INTERIOR DESIGN OFFICE

Jacobsen Arquitetura
Lighting Design

Rodrigo Jardim
Structure

EDS
Construction

Norstar
Images

CP Visual
The Beach Enclave Residence – North Shore, is located in the Turks and Caicos Islands of the Caribbean Sea. This cluster of ten homes is situated on top of a cliff, providing spectacular views of the ocean for every home. It was developed in collaboration with the company Beach Enclave and is part of a group of private luxury resorts.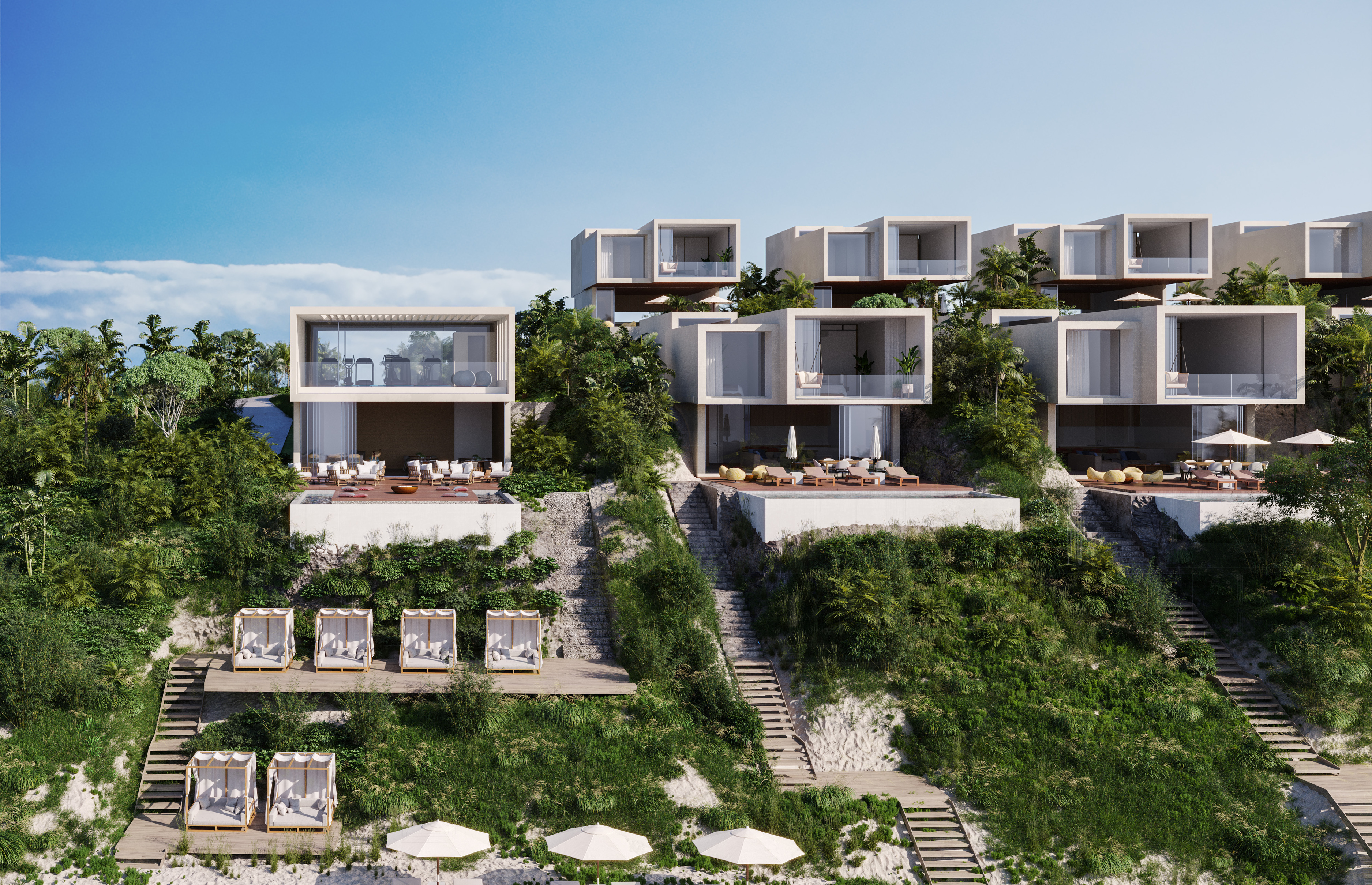 The cluster is formed by two parallel rows of houses accessed by a single central road. This road distributes the flow to the two types of houses. The higher-level houses are reached from the lower level and have access to the beach through the condominium's clubhouse. The lower-level residences are reached from the upper floor and their access to the beach is through individual stairs with decks close to sea level.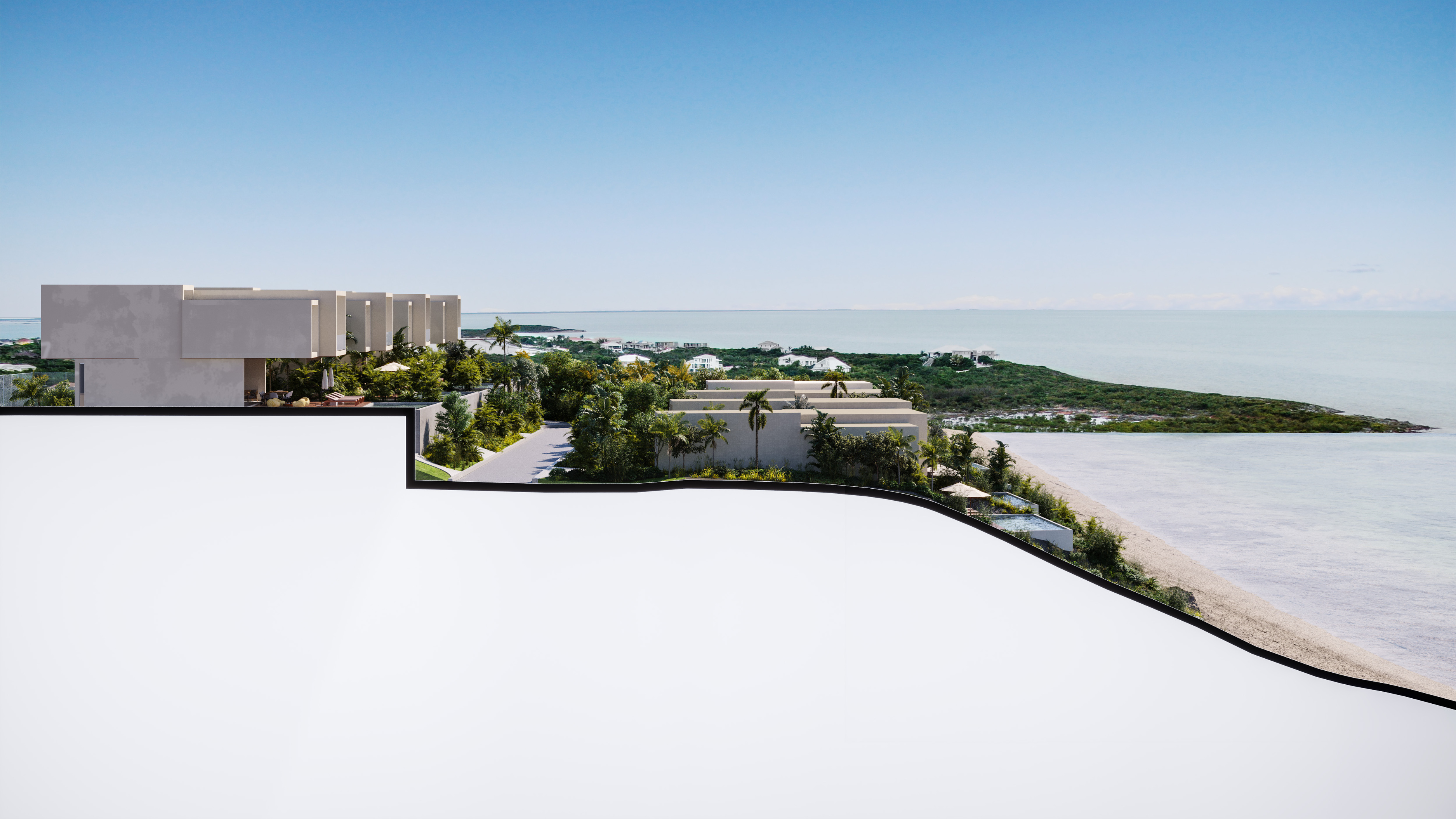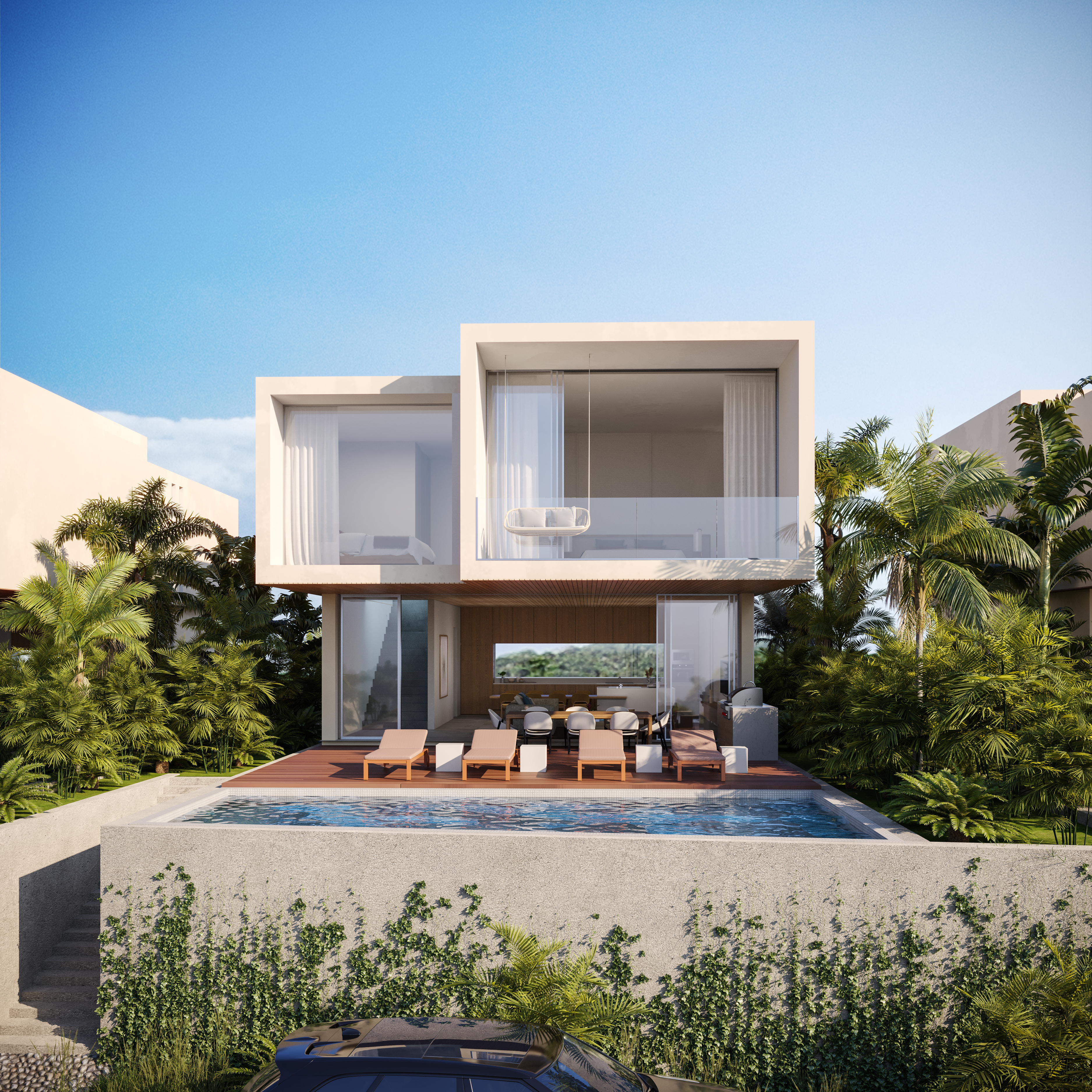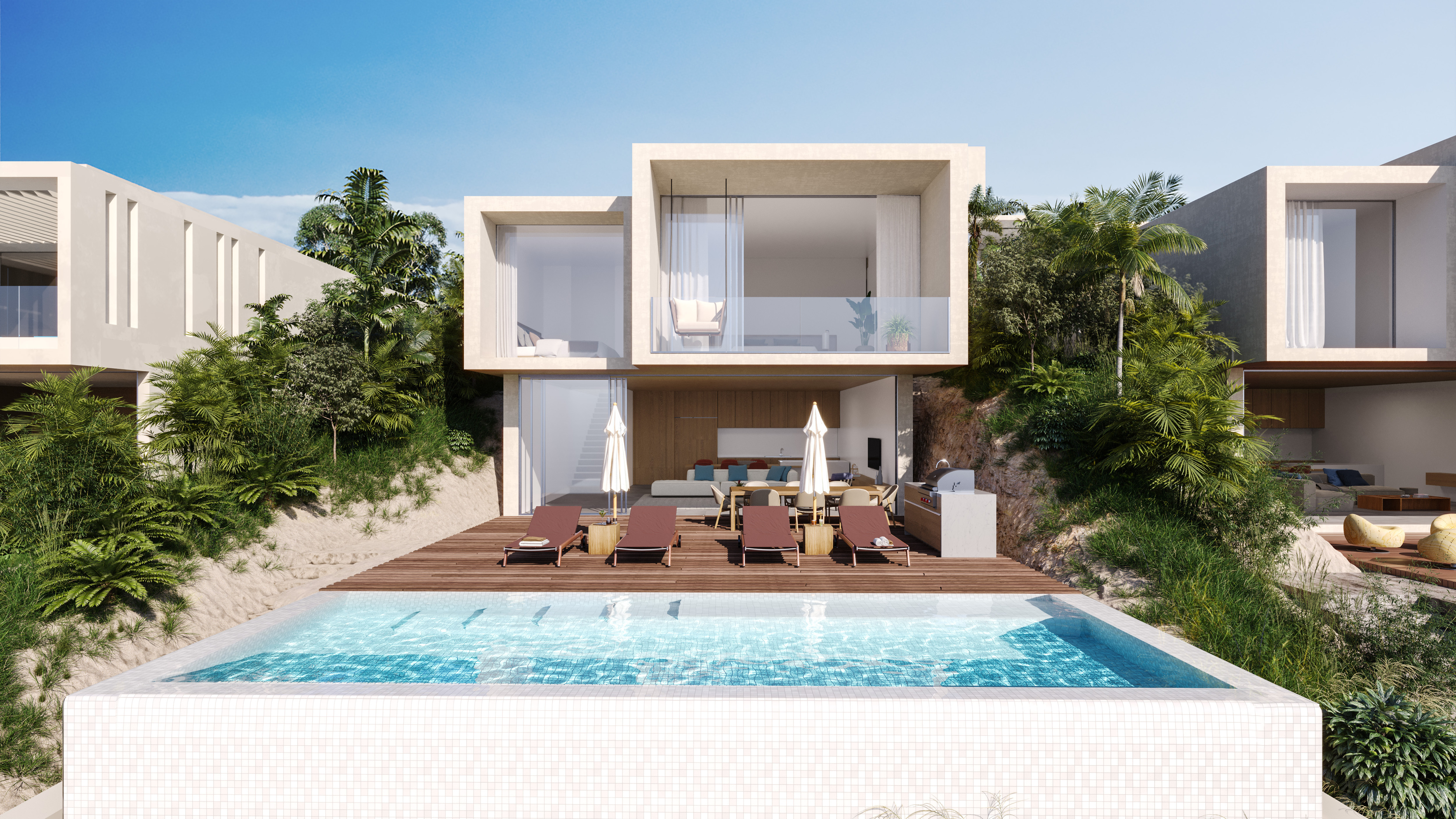 The residences were conceived as cubes of different heights and fragmented in order not to create an idea of repetition. Therefore, they create a harmonious, but not identical, whole. The program of the houses is distributed in four suites, home office, leisure area, and kitchen. The social area is integrated and has a covered and uncovered veranda and a swimming pool with infinity edge.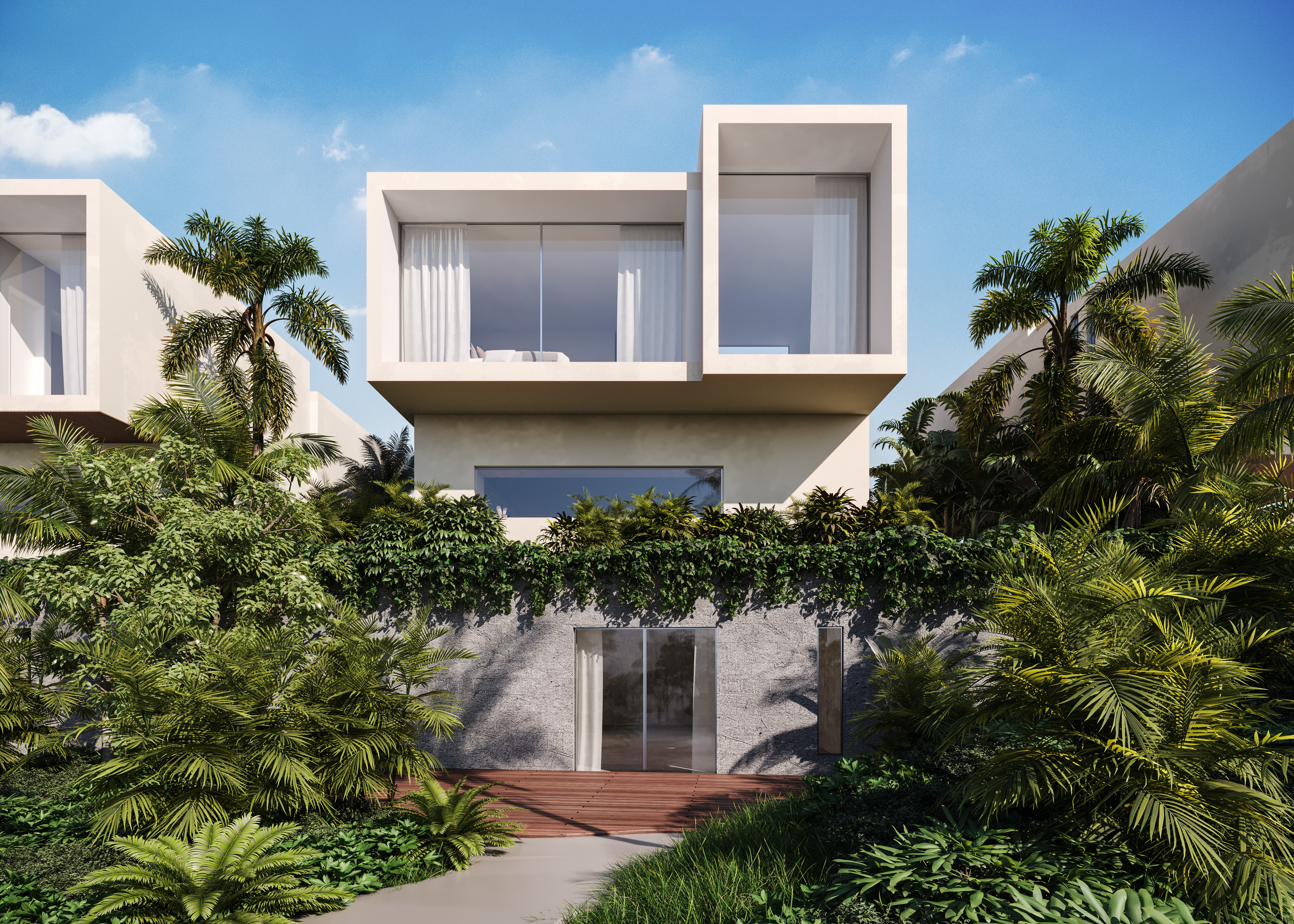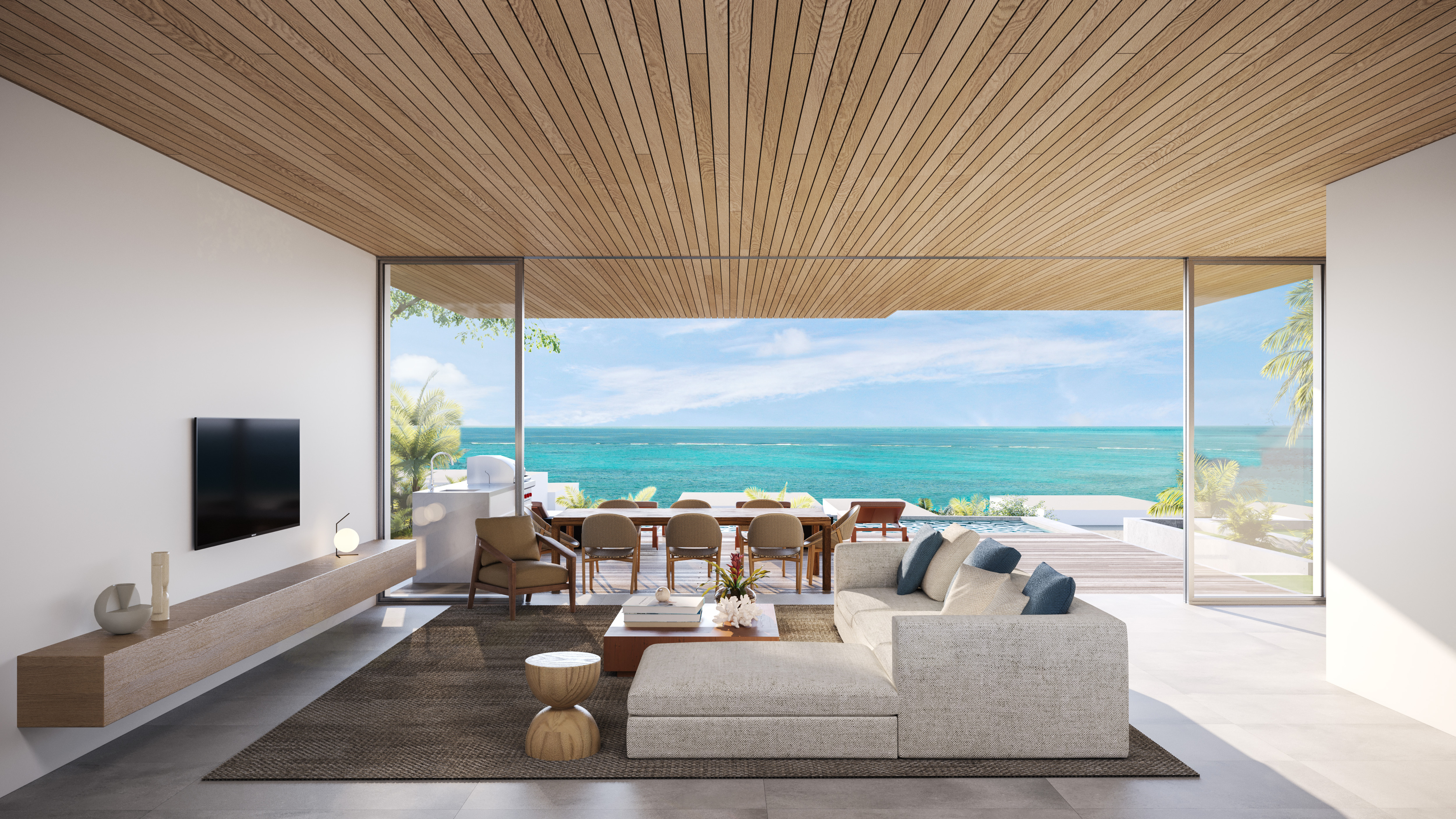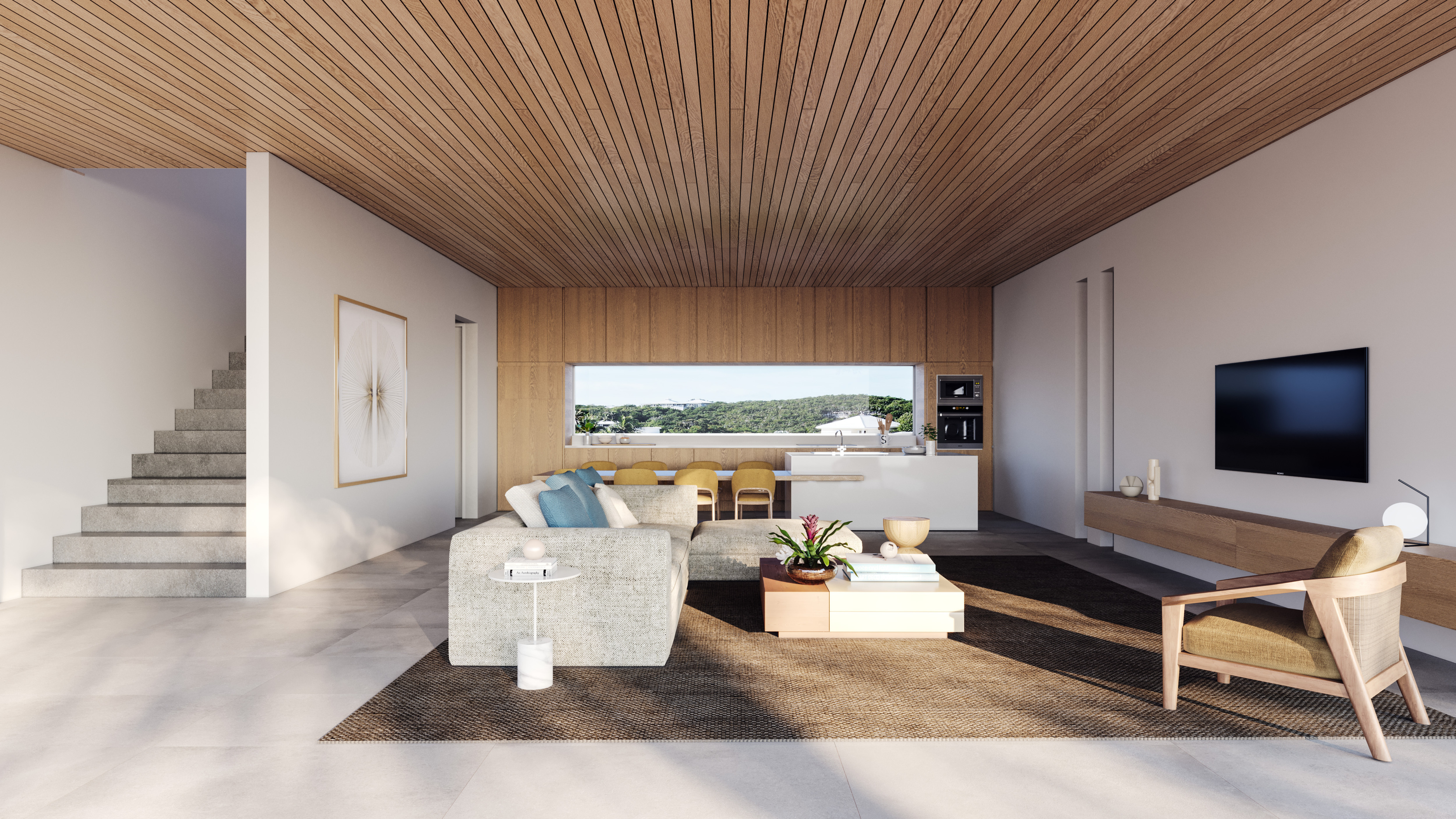 Concrete is the material used for the construction of the houses and its texture was designed to dialogue with the local terrain material, limestone rock. The cuts made in the stone of the hillside were left exposed, gaining visibility on the sides of the houses, highlighting the beauty of the natural rock.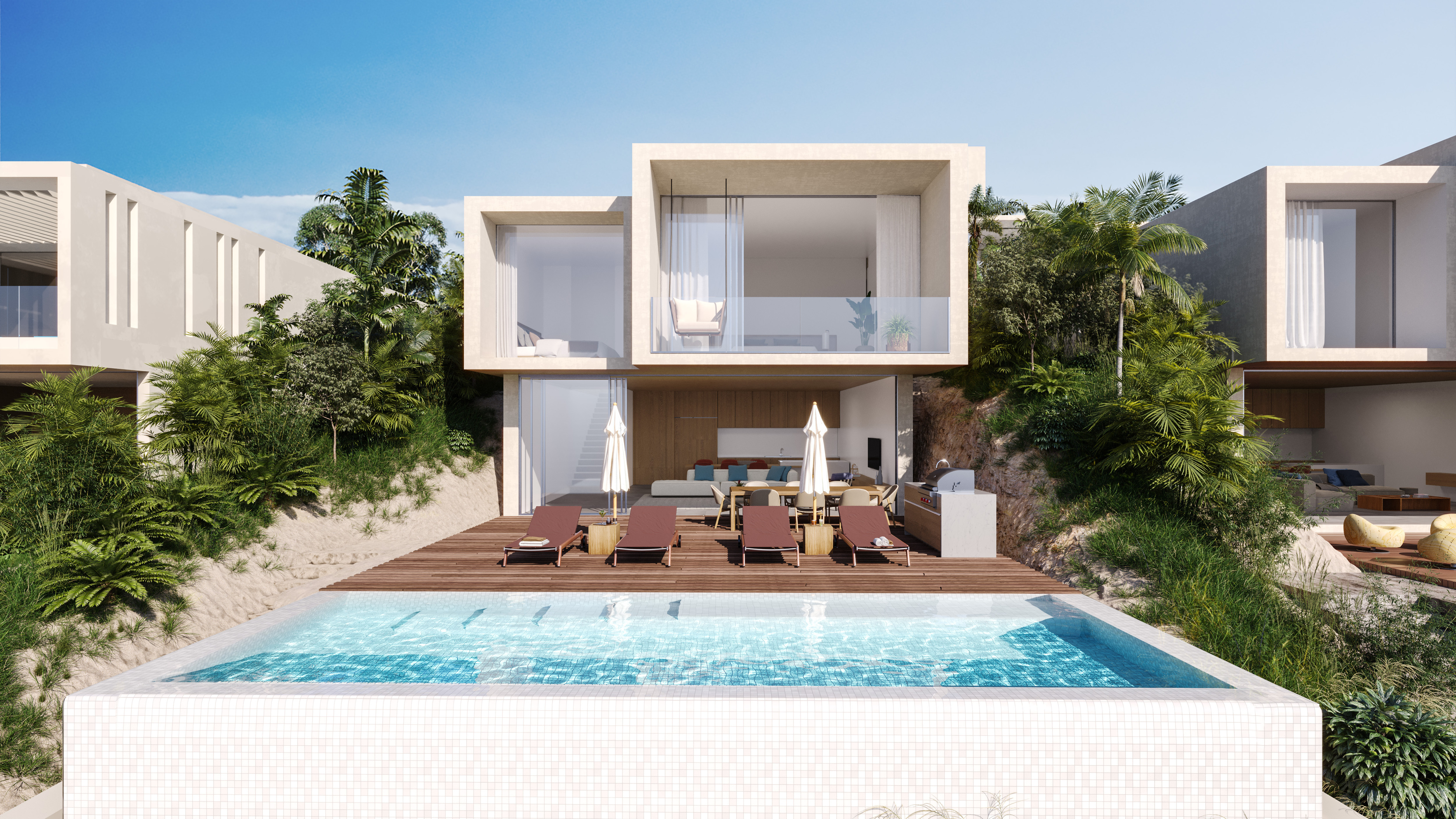 All of the houses were built in an oblique alignment and at varying levels in order to take advantage of the slope of the terrain and give them each a privileged view of the Coral Sea. The side façades were kept blind to ensure privacy between neighbors, while the front and back façades contain large openings so that each unit has expansive views of the ocean or the garden, respectively.