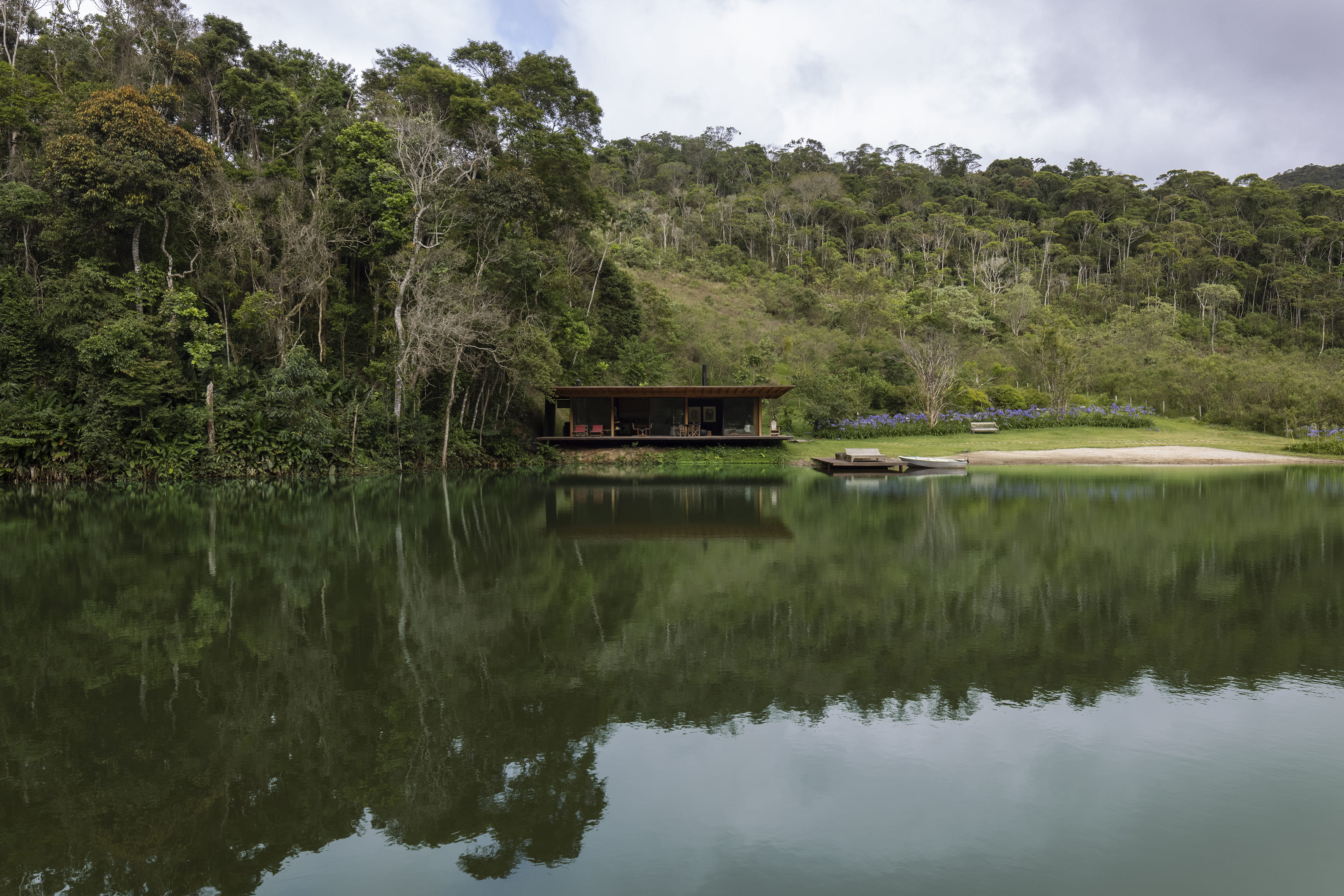 PMJ house
Vale das Videiras, Petrópolis, RJ
FACTS
TOTAL AREA

1800m²
BUILT AREA

57m²
CONCLUSION

2020
PROJECT
ARCHITECTURE

Jacobsen Arquitetura
ARCHITECTURE TEAM

paulo jacobsen, bernardo jacobsen, edgar murata, marcelo vessoni, christian rojas, eduardo aparicio, victor gonçalves, guilherme ferreira, marcela guerreiro, marcela penteado, amanda leal
INTERIOR DESIGN

Jacobsen Arquitetura
LANDSCAPE DESIGN

Jacobsen Arquitetura
LIGHTING DESIGN

LIGHTWORKS
CONSTRUCTION COMPANY

ITA Construtora
PHOTOS

Leonardo Finotti e Fran Parente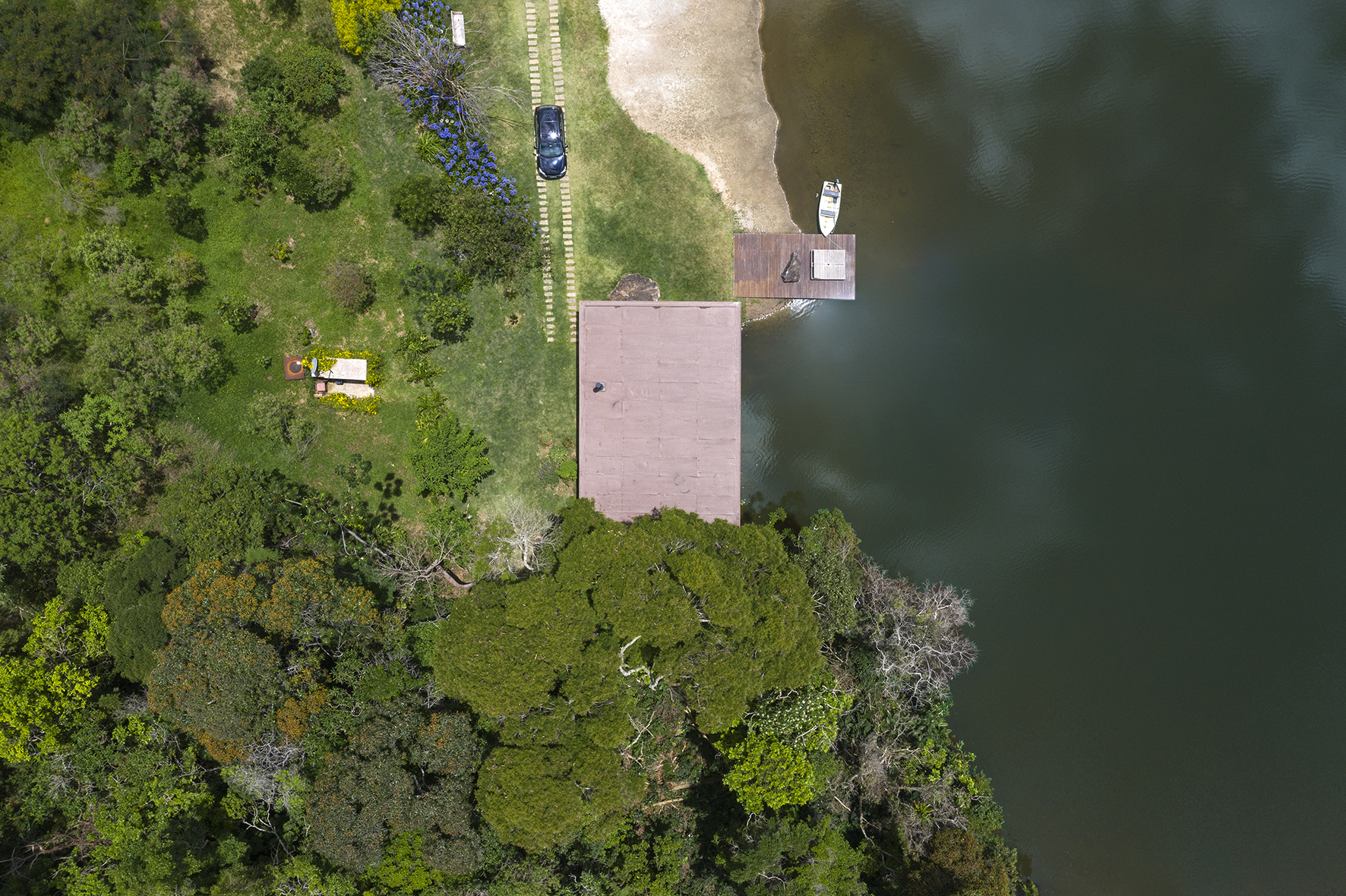 The PMJ house, or "small pavilion" as it was nicknamed, was designed to be an immersive spot for resting or working. Located in the Petrópolis (RJ) region amidst the rolling mountains and hills of the Atlantic Forest, the residence is a refuge in the very heart of nature. The plot was part of an old family farm that produced goat cheese and ended up fostering goat husbandry among the region's inhabitants.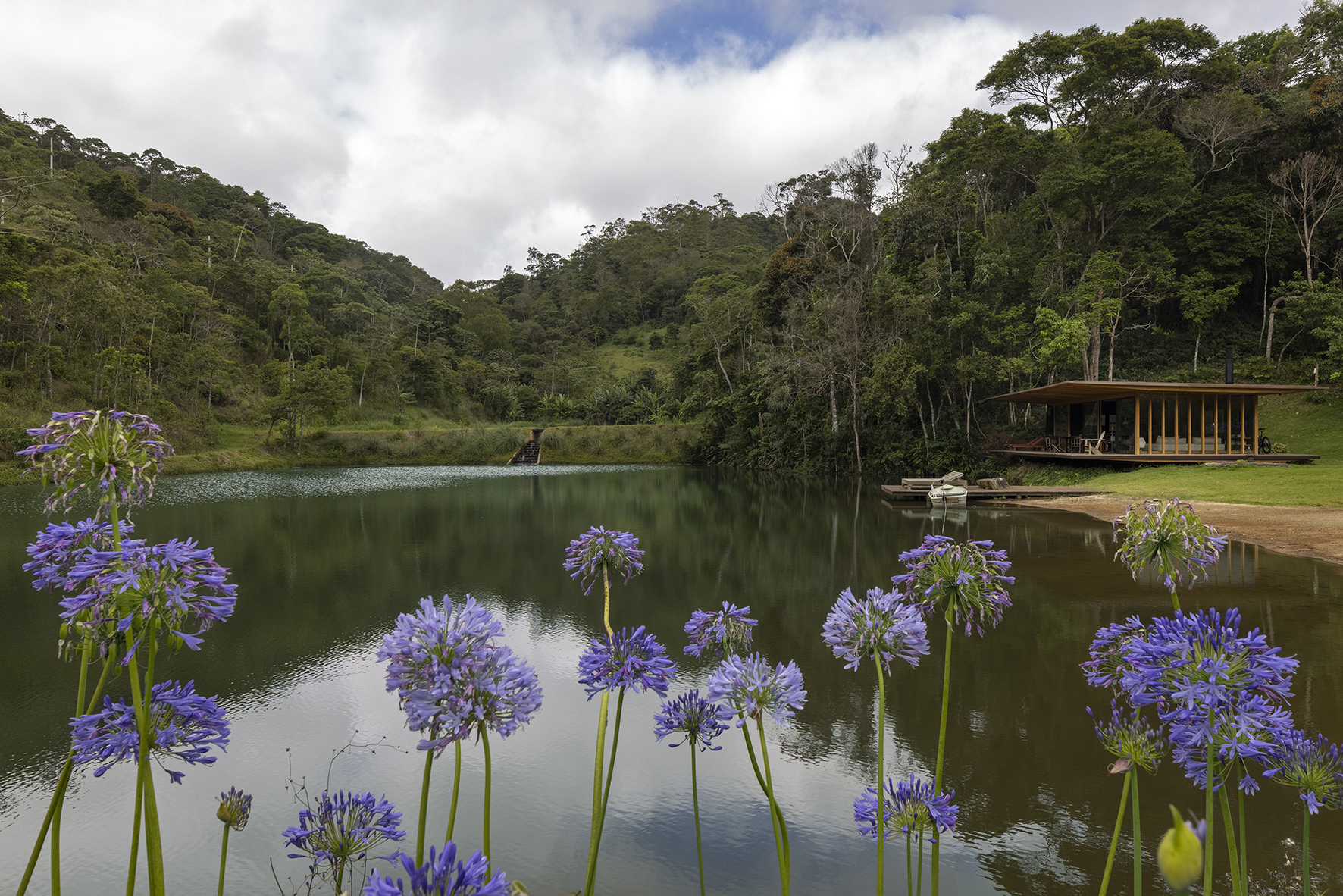 Long before the pavilion project got underway, many efforts had been made to restore nature on the land. The acreage, which was flooded during rainy seasons, gave way to a lake created by damming the water. There were several studies to create a balanced ecosystem. From then on, the necessary drainage and earth leveling was carried out in order to establish the correct level of the water. As a result, a small beach was created. Then came the fish, the composition of the riparian forest, and nature regained its vigor.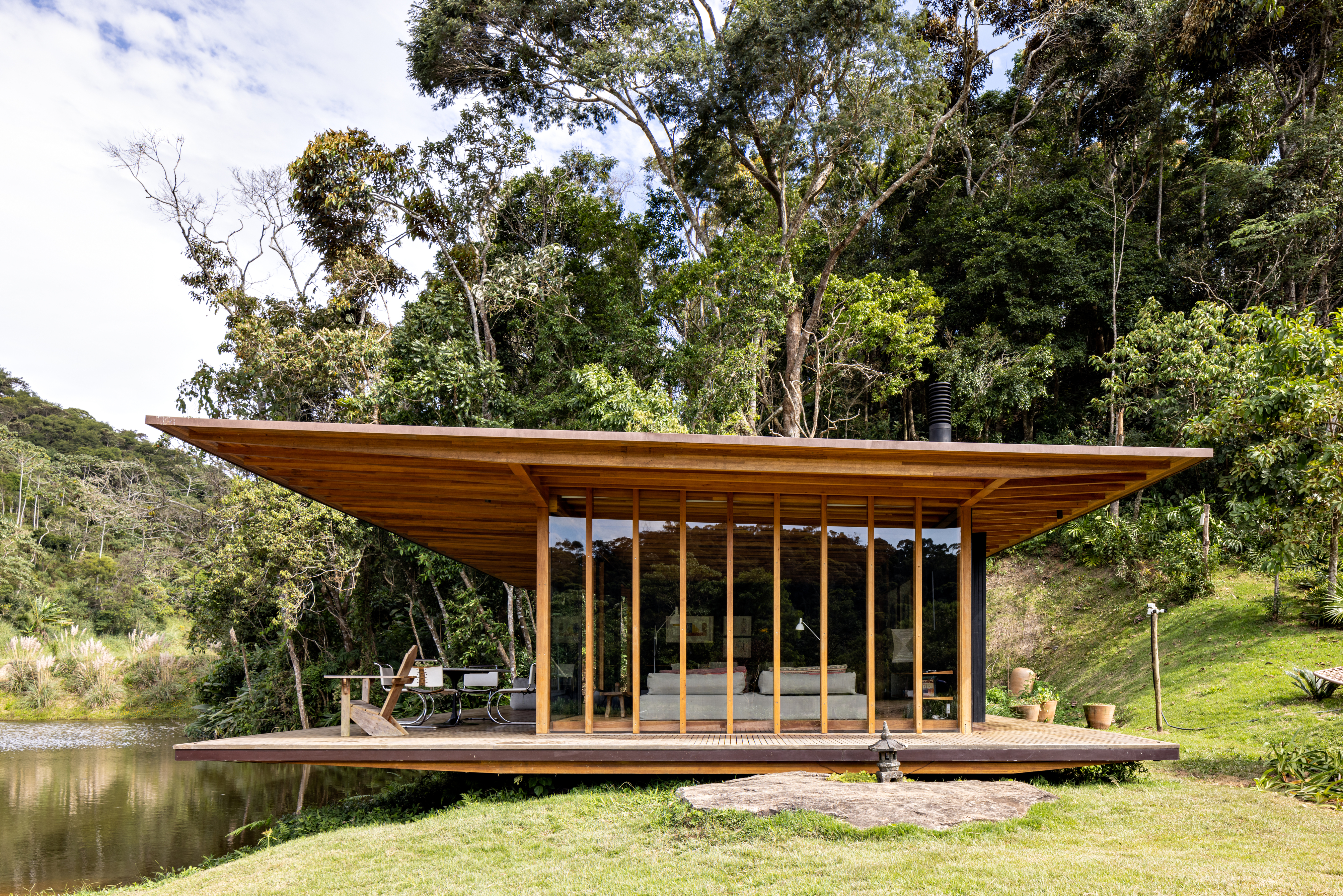 The implementation of the pavilion was designed to ensure the smallest impact on the environment. The house subtly touches the ground by means of stilts that suspend it 50 centimeters above the land. The structure is rational and sophisticated. Built mostly with the Glulam (Glued Laminated Timber) system, its execution was extremely fast and clean, guaranteeing sustainability to the small project.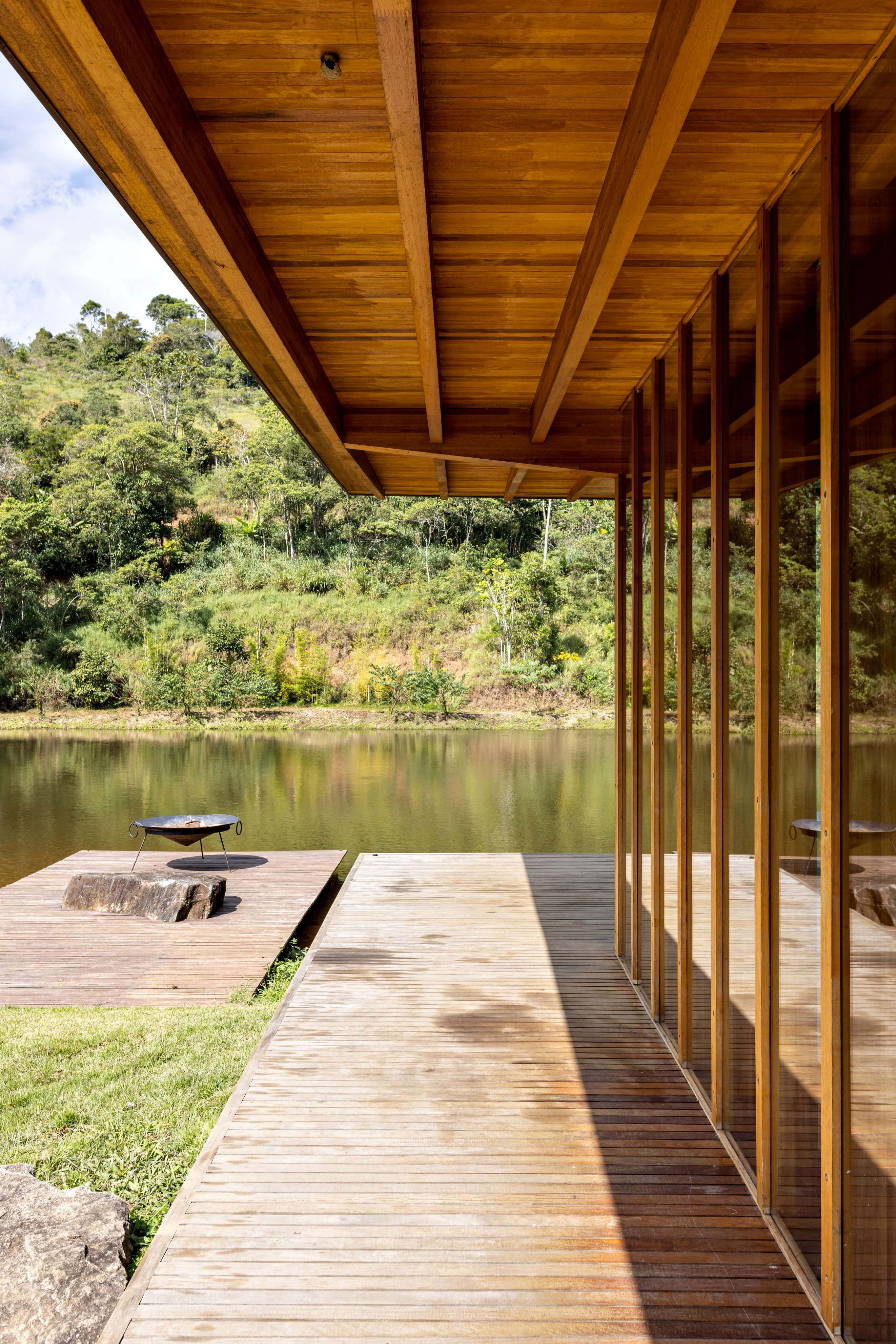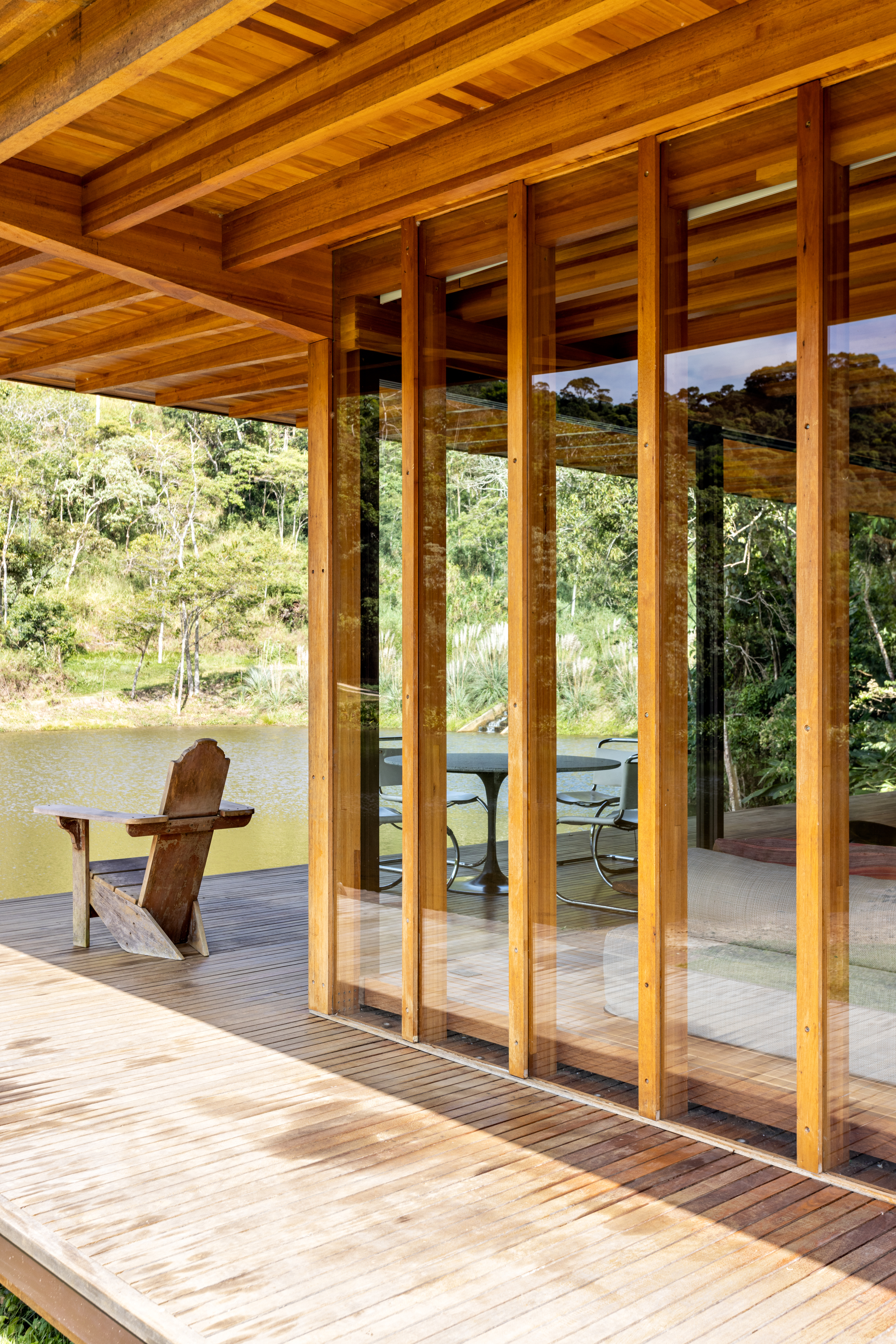 A local rough stone marks the entrance to the residence. Inside we see few walls and a large open space, hence the nickname "pavilion," where the furniture establishes the usage.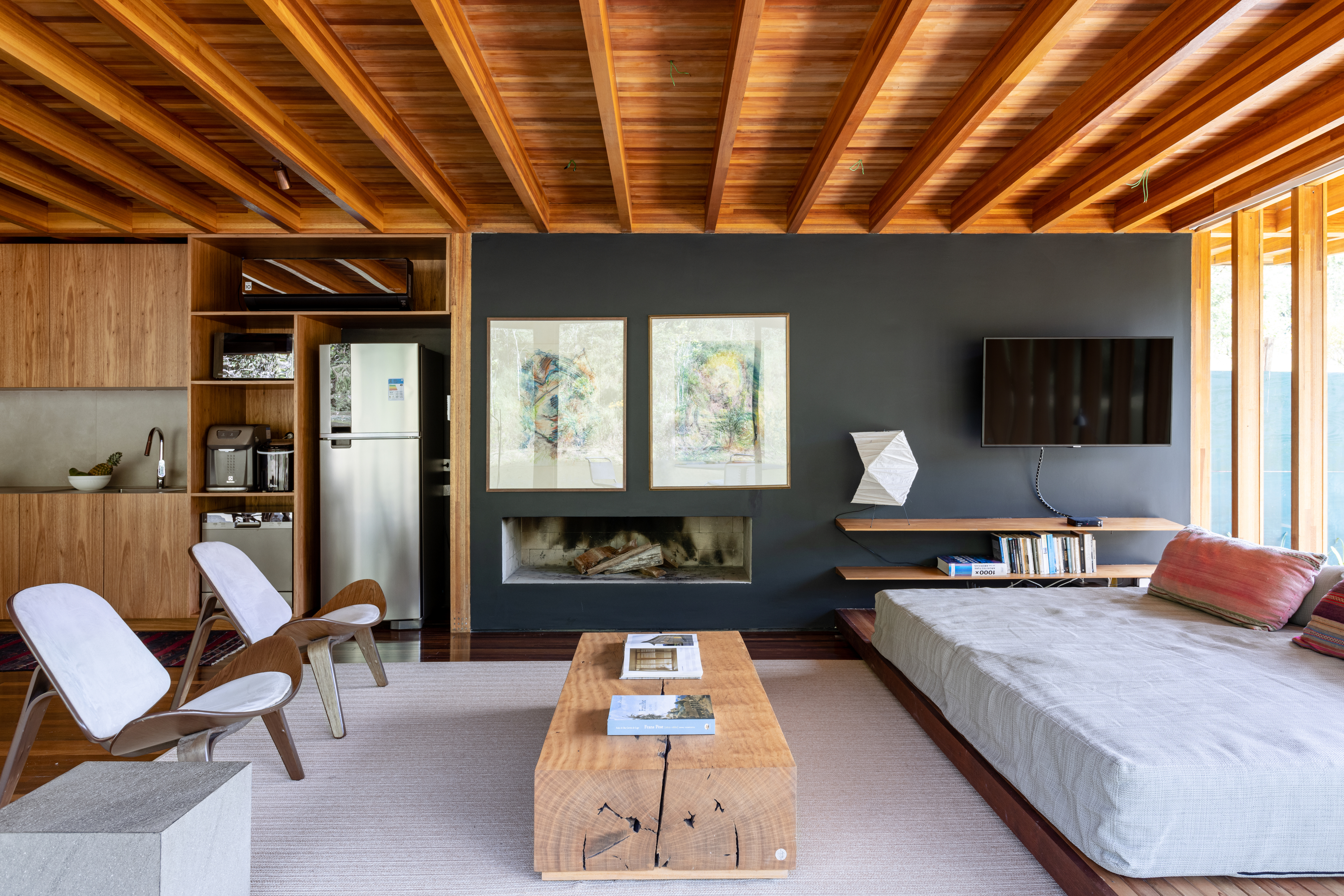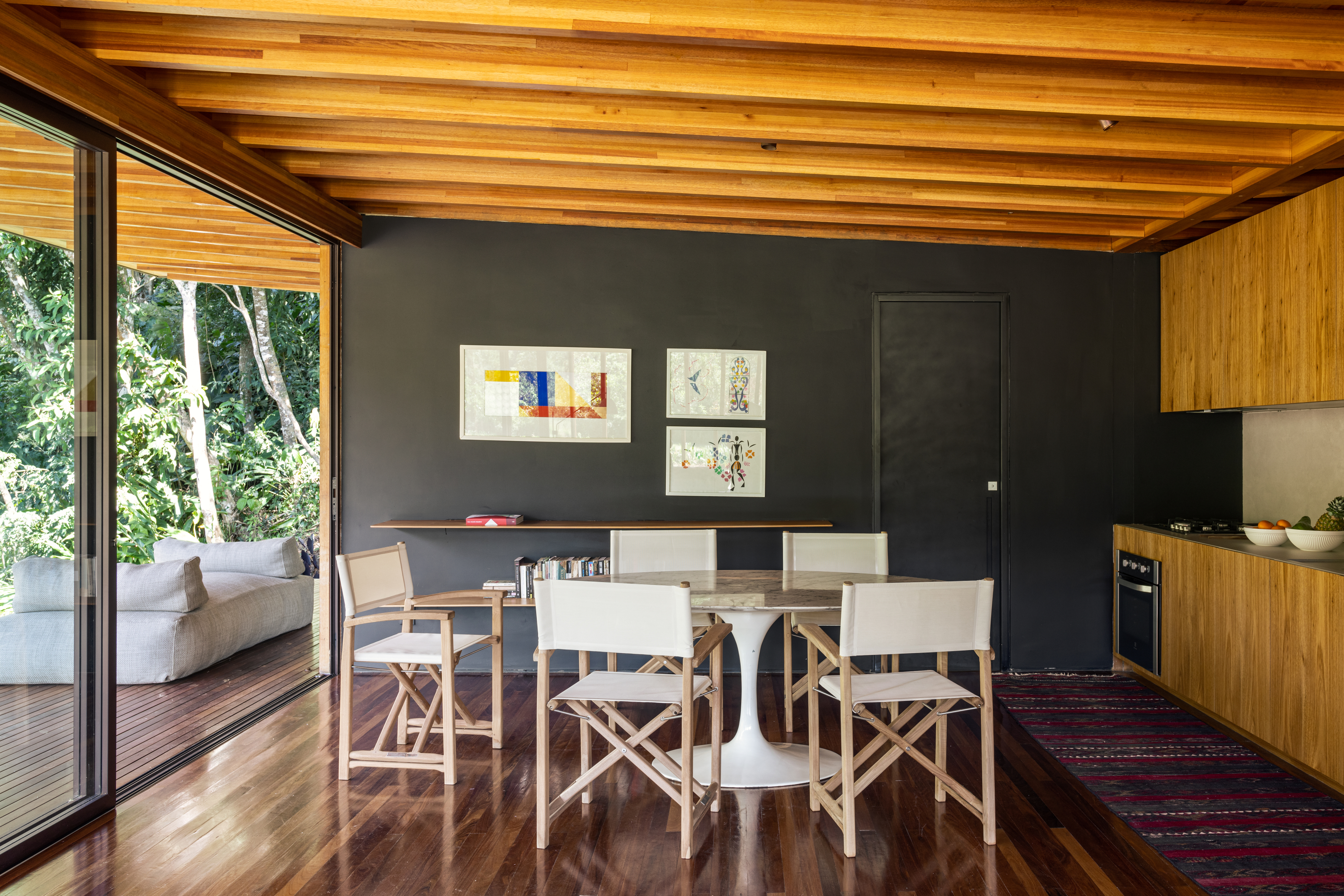 The brise-soleil on the northwest façade serves as structure and shade. On the northeast façade, the architects used glazed frames to enhance the visual appeal. On this façade, the 3-meter-wide eaves protect against the sun while allowing light to enter. This creates a bright, cool environment with a lush view of the land, overlooking the little beach and the forest beyond.