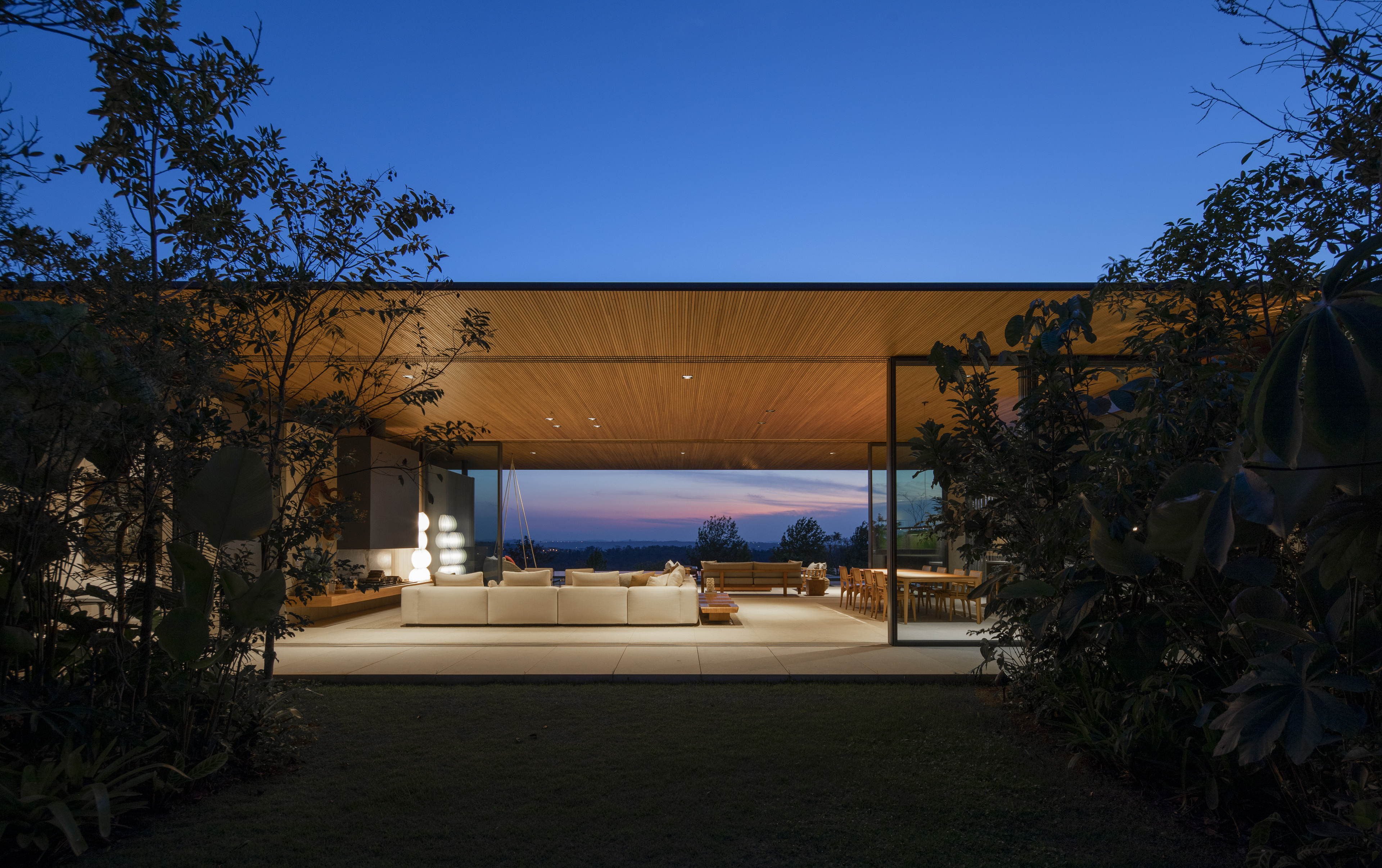 MLS House
Bragança Paulista, SP
FACTS
TOTAL AREA

3.330m²
BUILT AREA

862m²
CONCLUSION

2020
PROJECT
ARCHITECTURE

jacobsen arquitetura
ARCHITECTURE TEAM

paulo jacobsen, bernardo jacobsen, edgar murata, marcelo vessoni, marcela siniauskas, pedro ramos, frederico escobar, jinny yim, maya leal nobrega, chay cardoso, raissa simão, bárbara campelo, marcela guerreiro, ananda nunes, magu marinelli, luiz santini, henrique bregantim, manuela porto
INTERIOR DESIGN

jacobsen arquitetura
LANDSCAPE DESIGN

Rodrigo Oliveira e Ricardo Cardim
LIGHTING DESIGN

lightworks
CONSTRUCTION COMPANY

Nogueira Porto
PHOTOS

Maíra Acayaba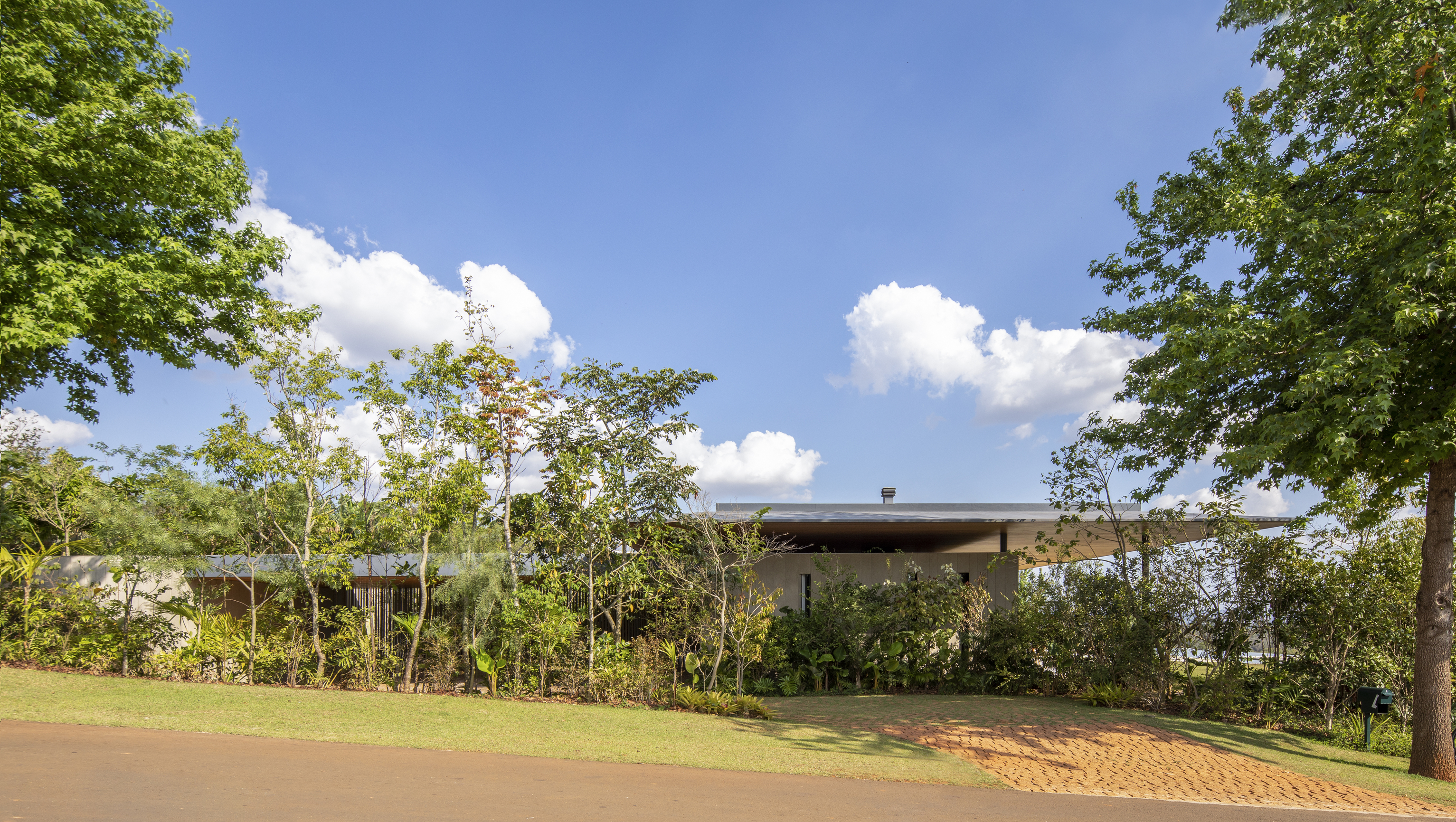 The MLS house was born from the client's poetic desires, and it comes to life in the form of a courtyard with a garden — a space of strong sentimental significance to the family. It is perched atop the plot, allowing for a spectacular view of the horizon and beautiful sunsets. The house itself is designed with a controlled scale, featuring welcoming high ceilings and warm, cozy rooms. Greenery is also ever-present.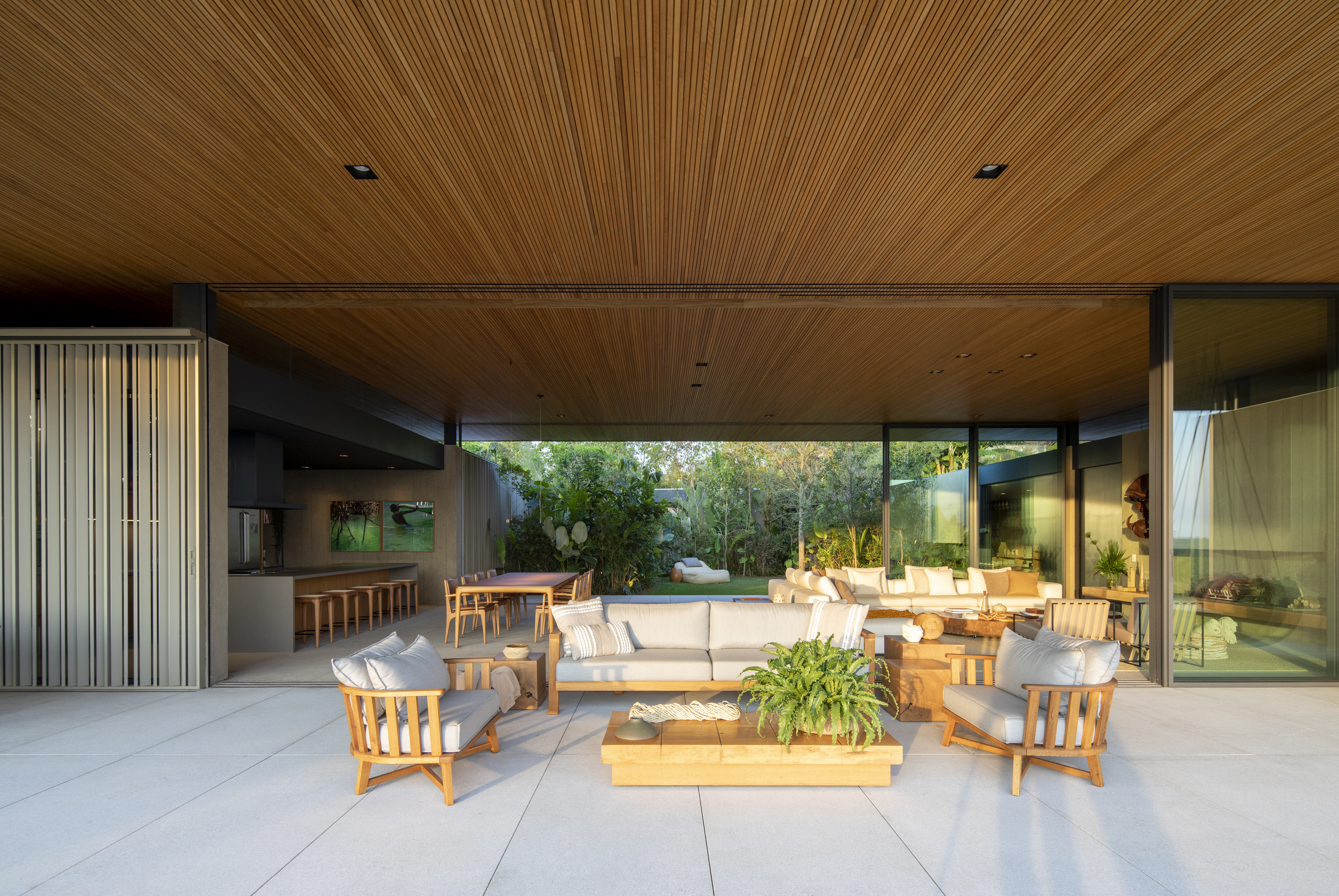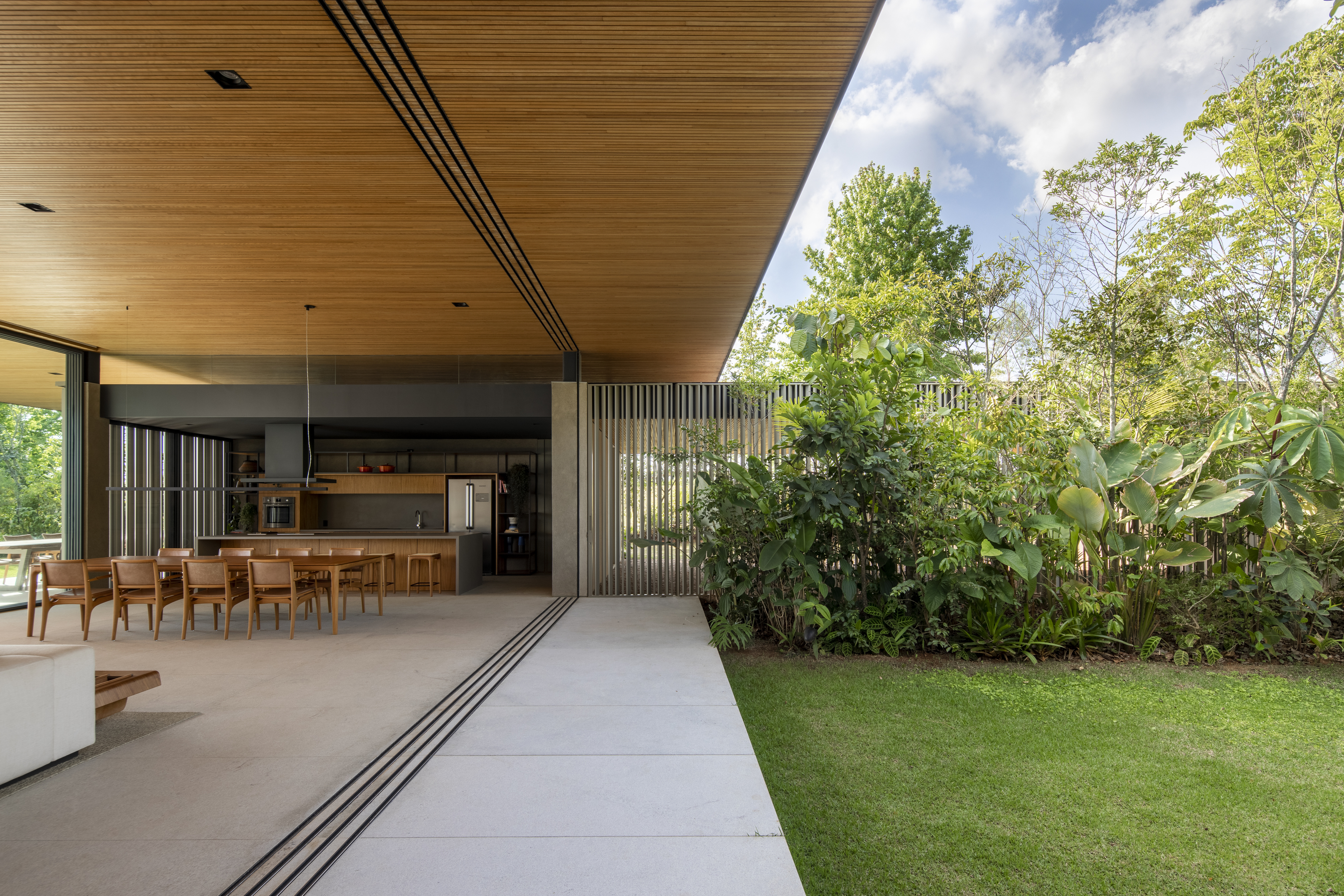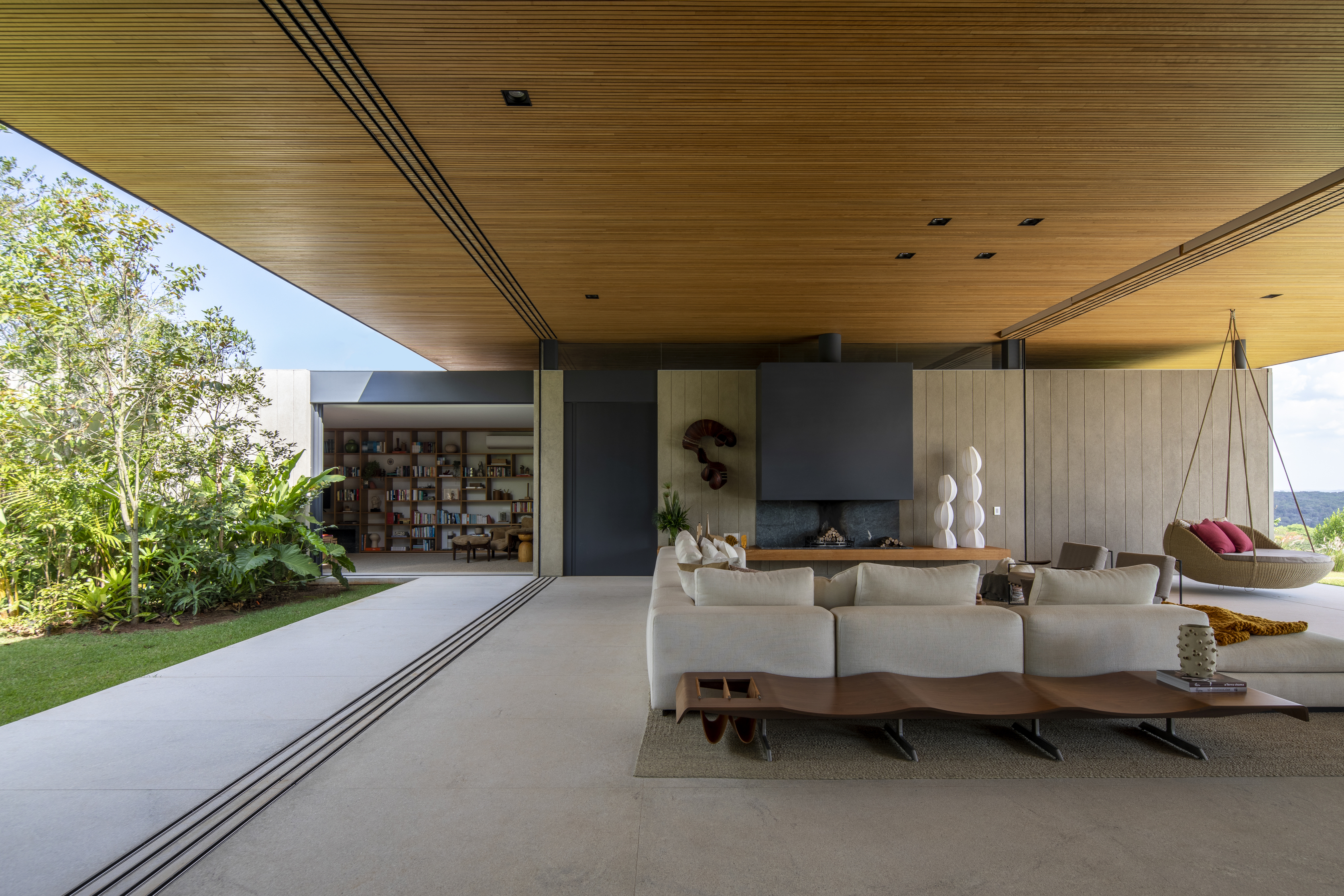 The construction of this building is formed from a play between full and empty spaces, enabling a light and fluid roof with a metallic structure to rest on two "blocks," uniting them. These blocks define the resting and contemplation spaces, such as the living rooms and veranda, which feature a higher ceiling height and are more open, allowing one to enjoy a wide view of the surroundings. The intimate areas, on the other hand, provide a cozy atmosphere.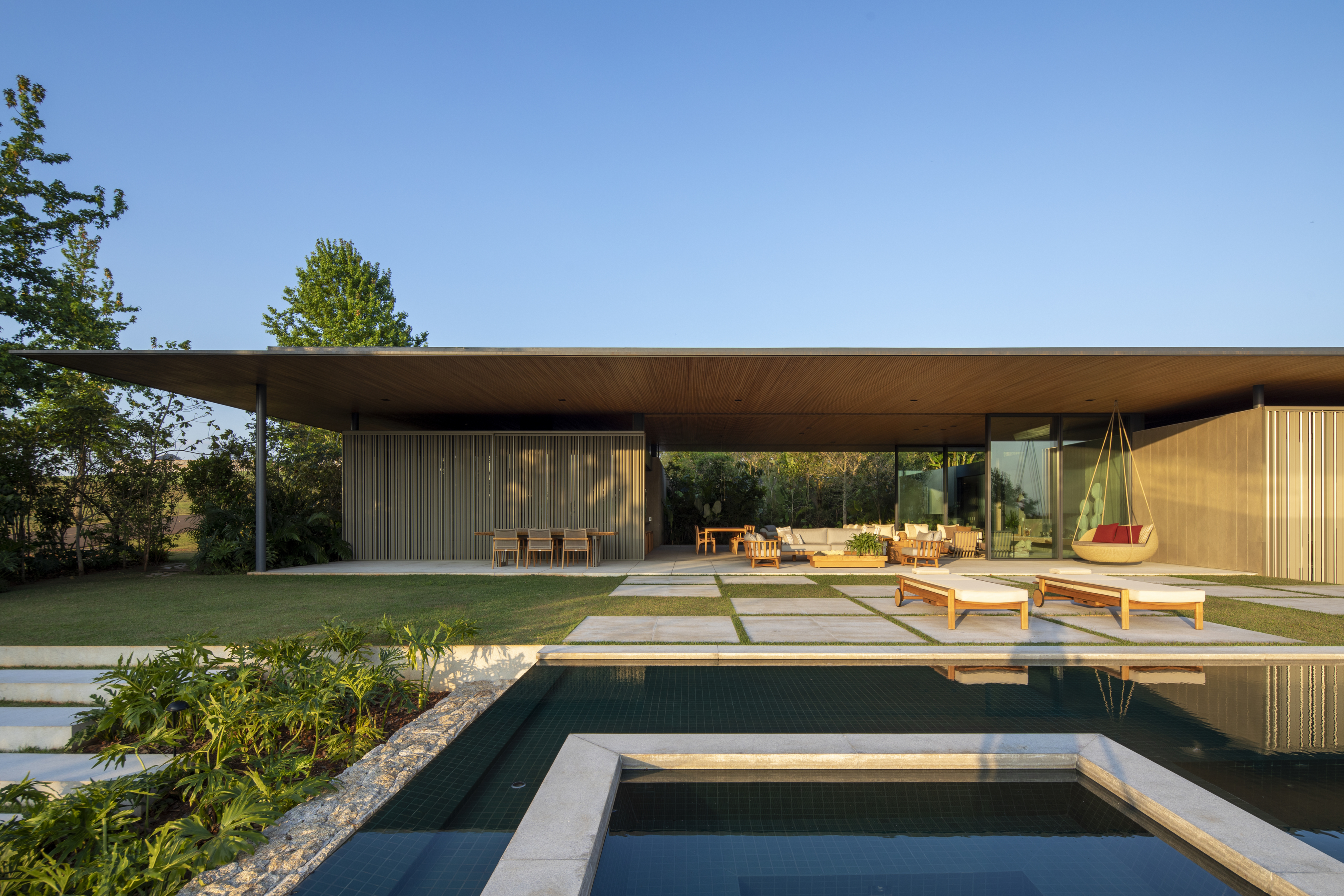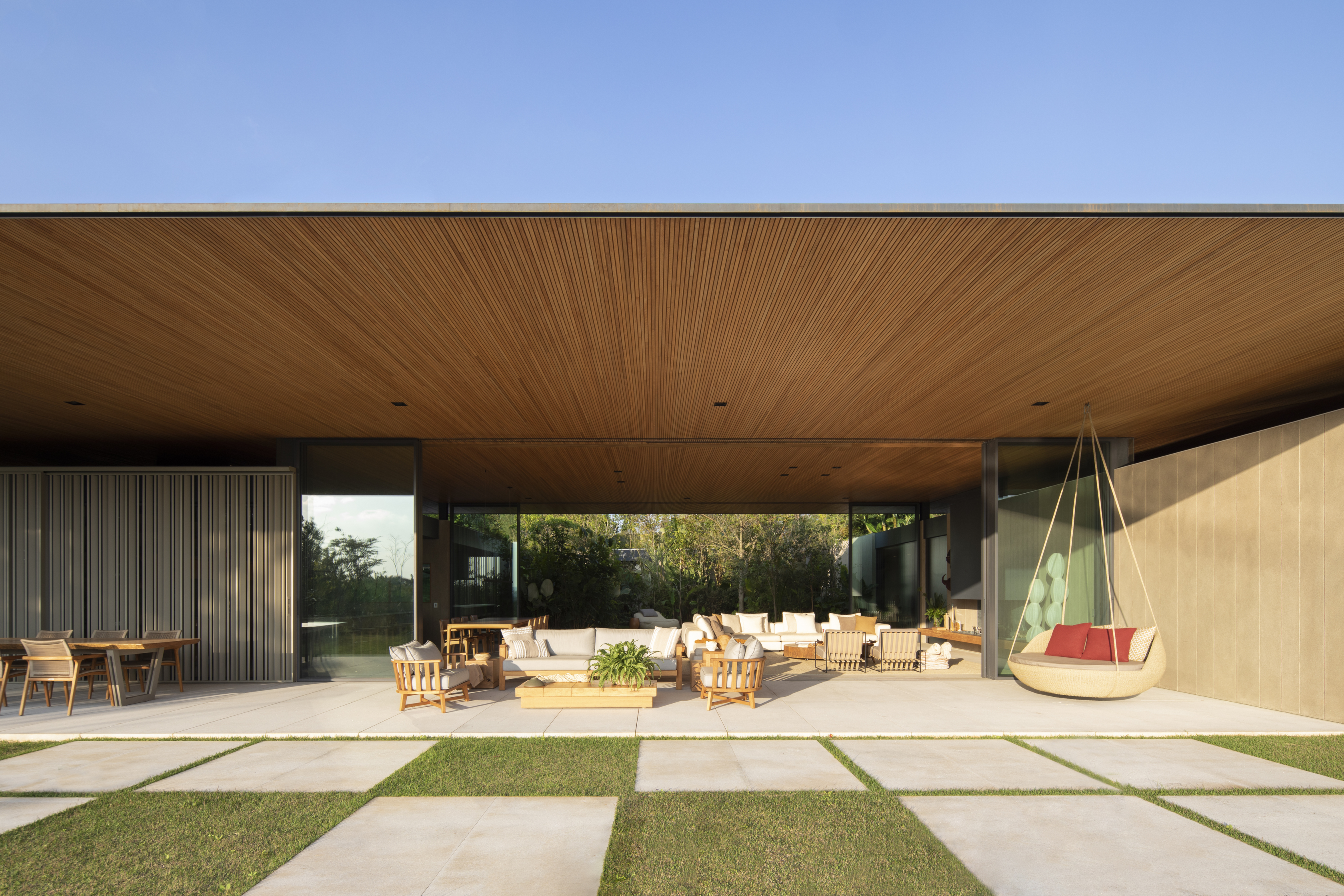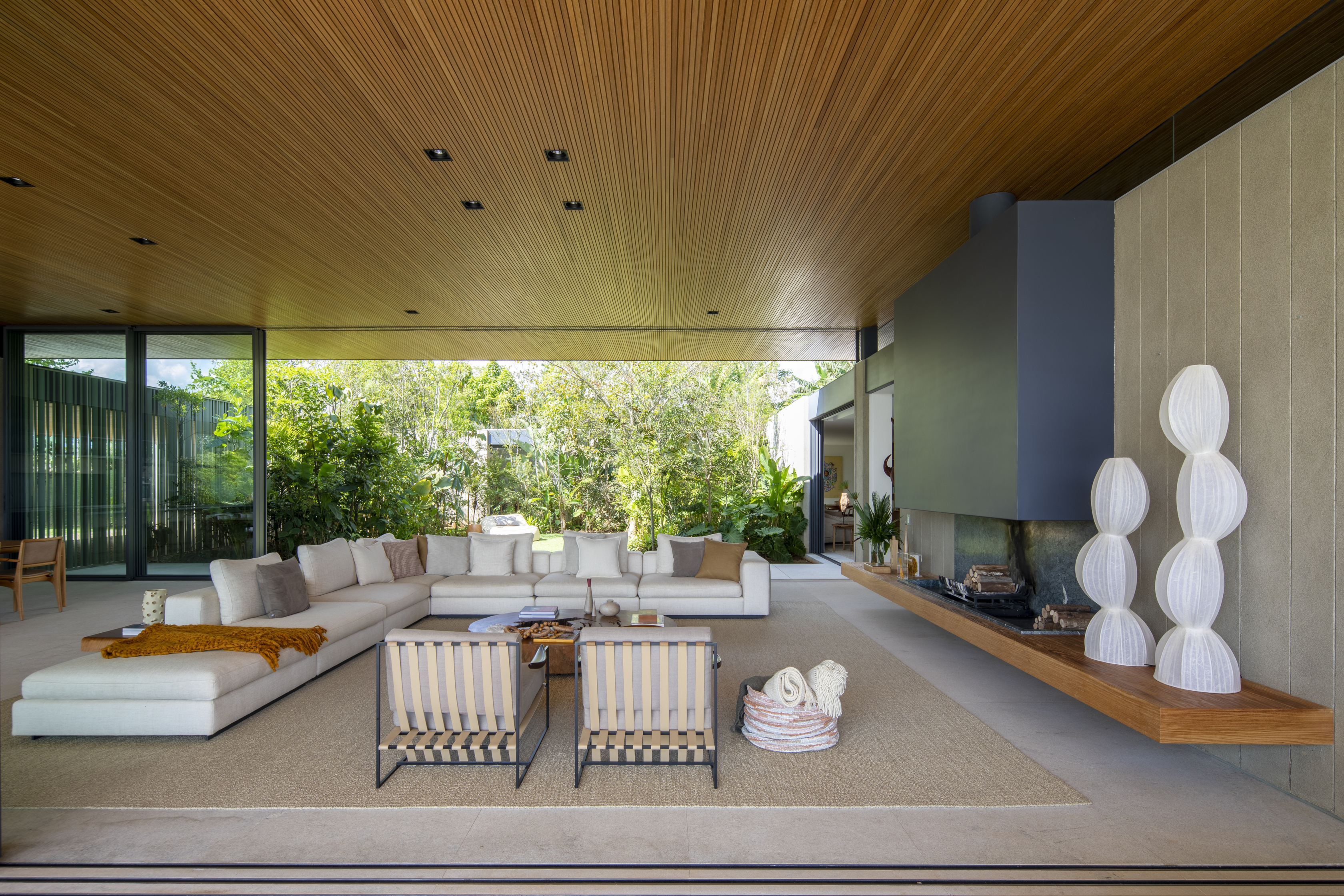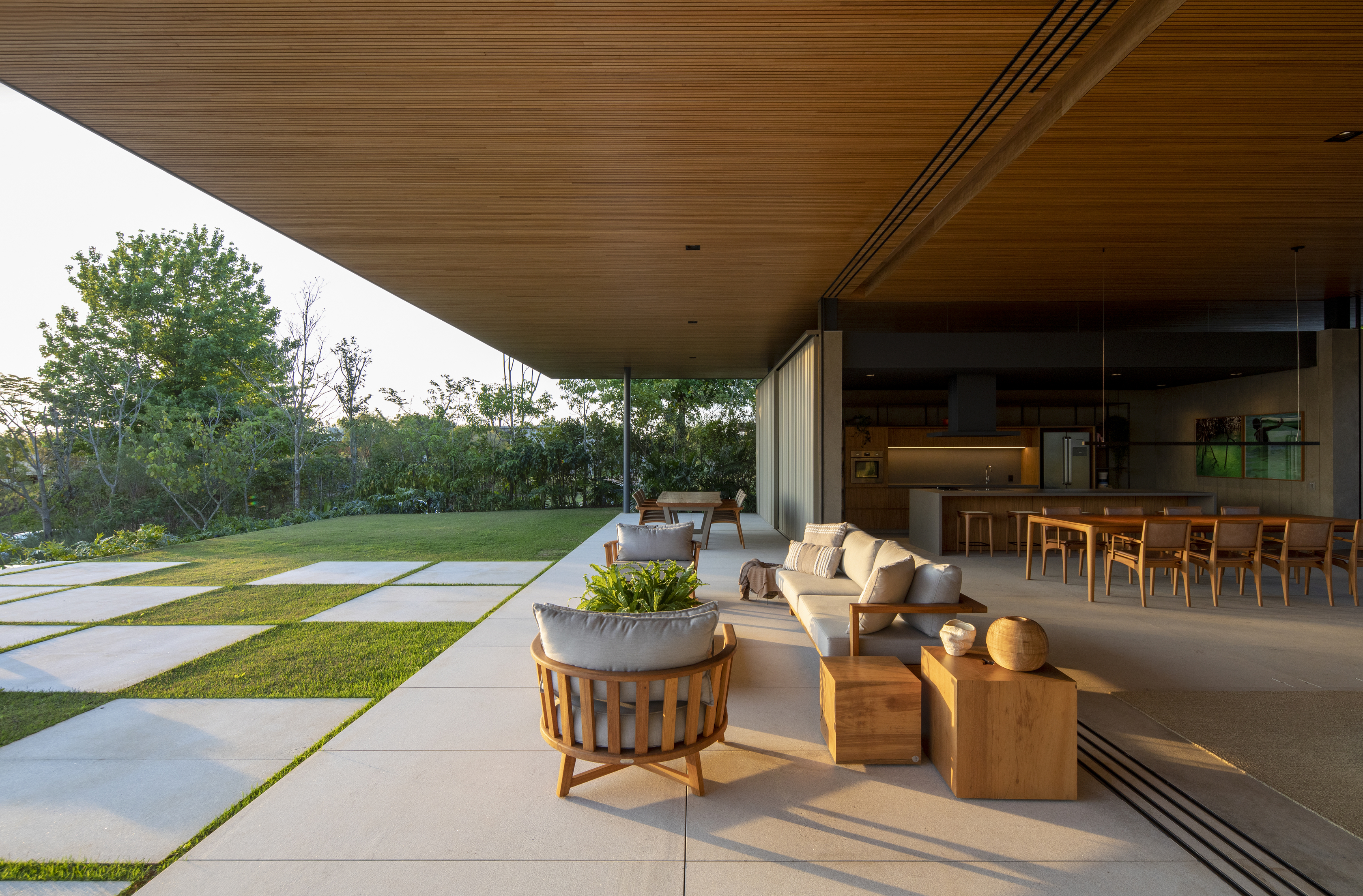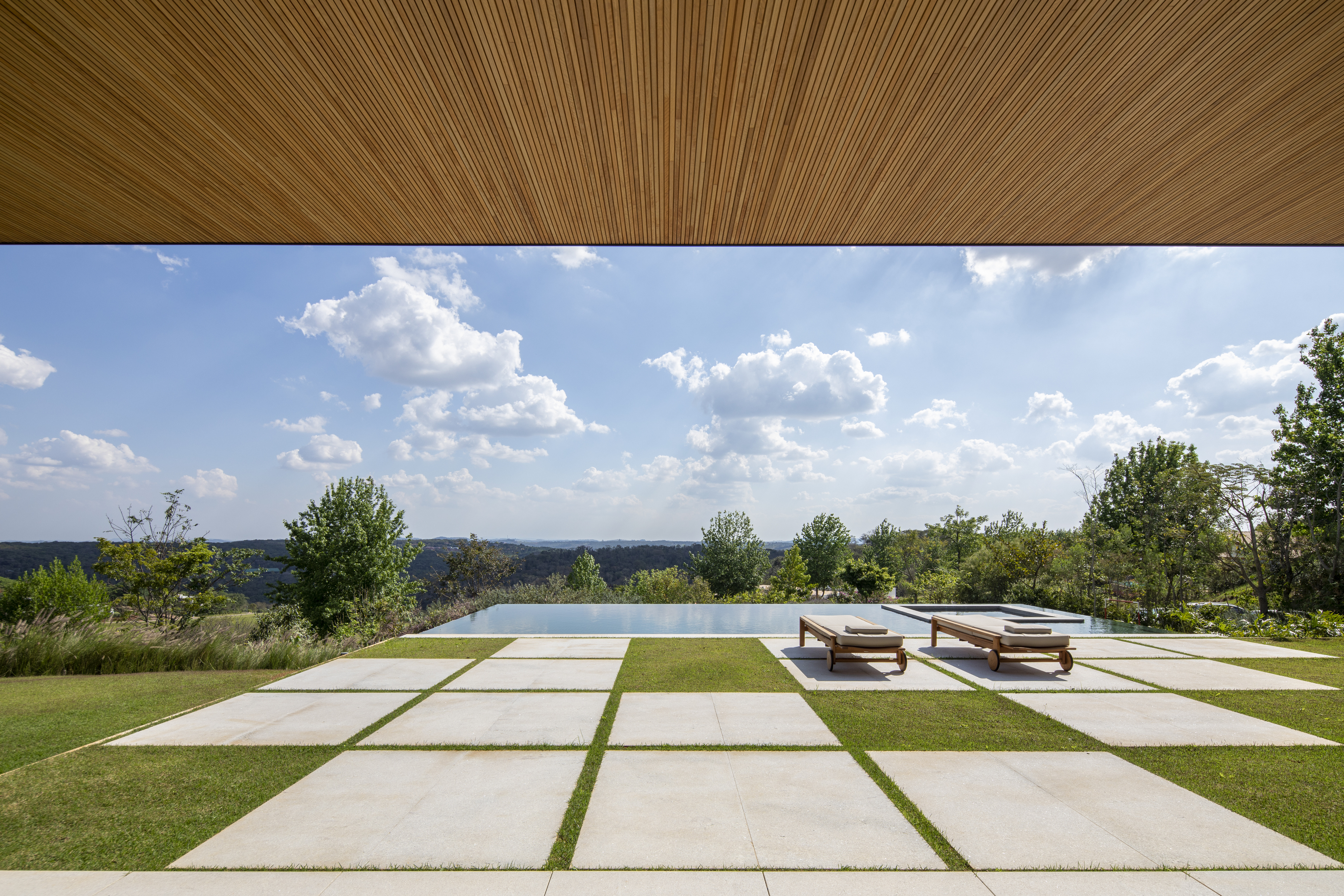 The contending "blocks," with their slightly lower ceilings and clearly defined boundaries, provide a sense of welcome and concentration, as is the case of the bedrooms and library. The master suite opens up to a beautiful view, while the other rooms overlook the garden.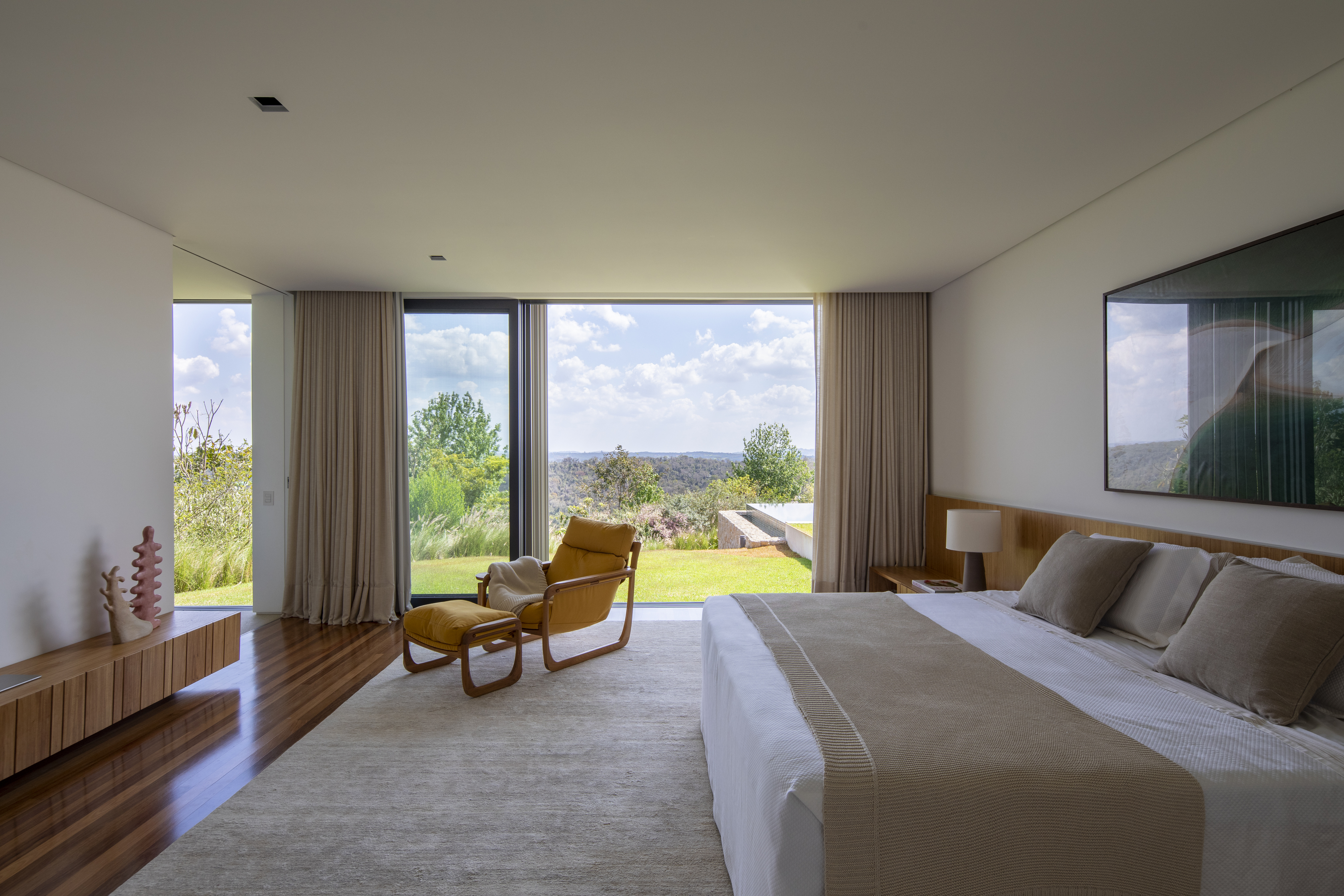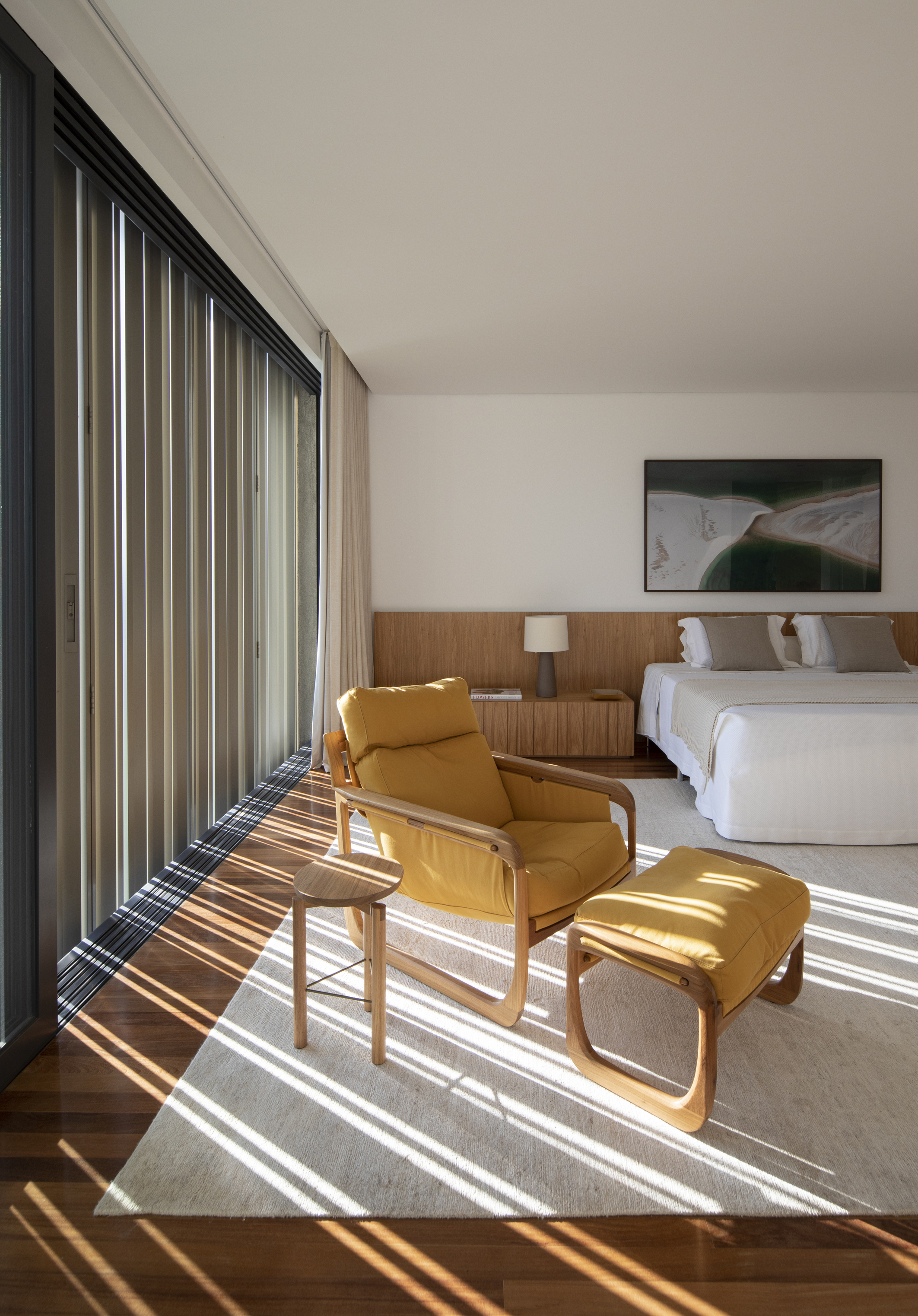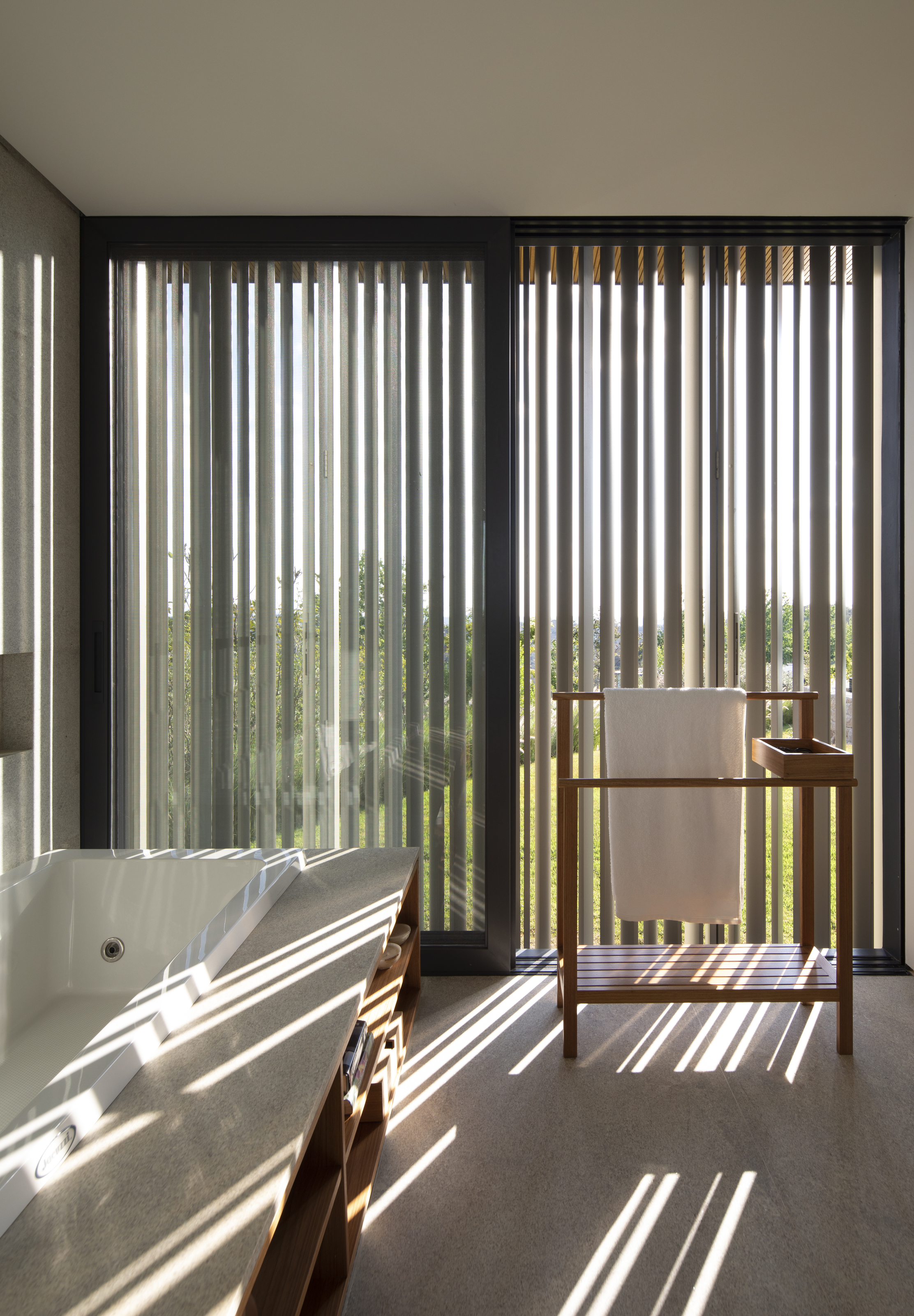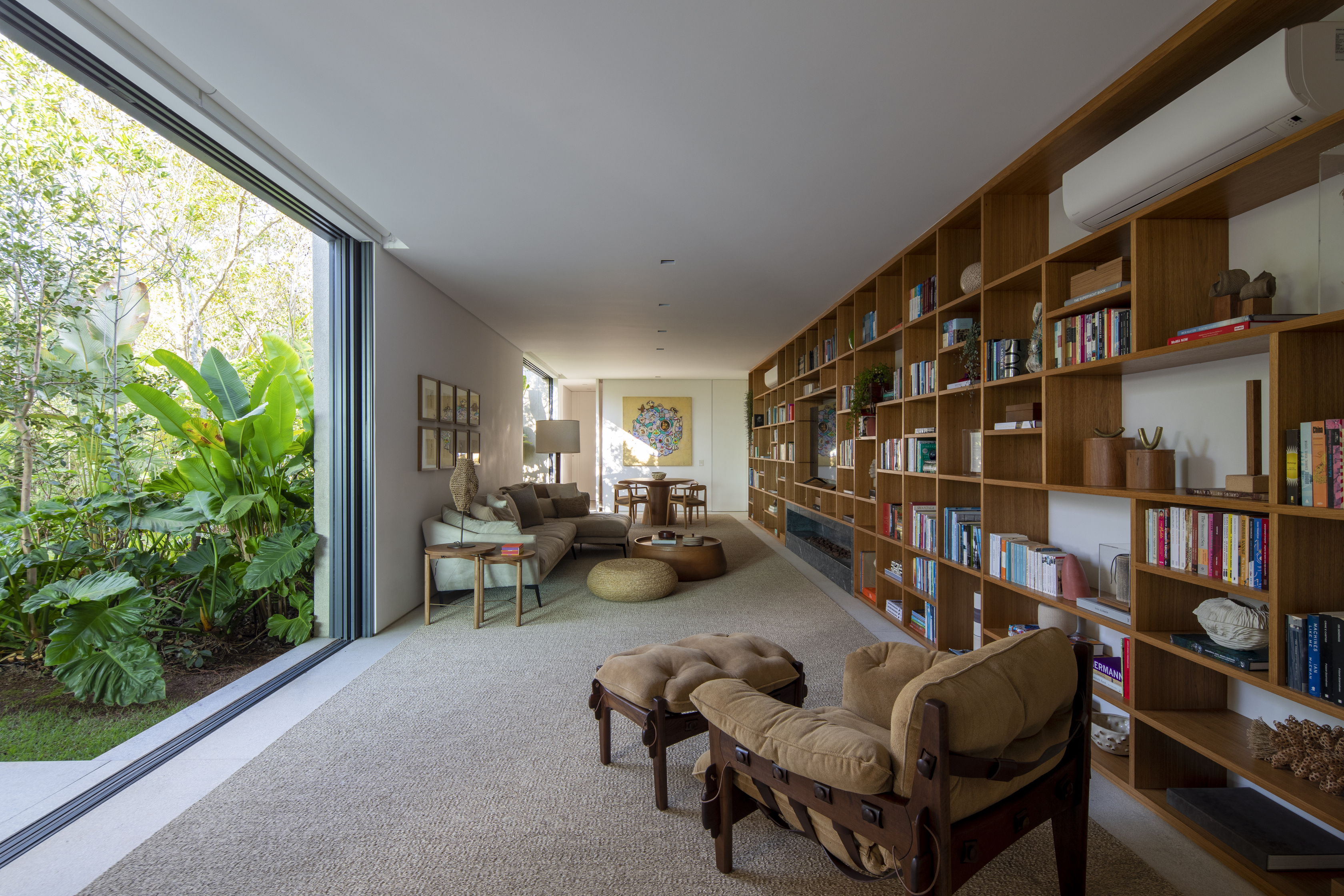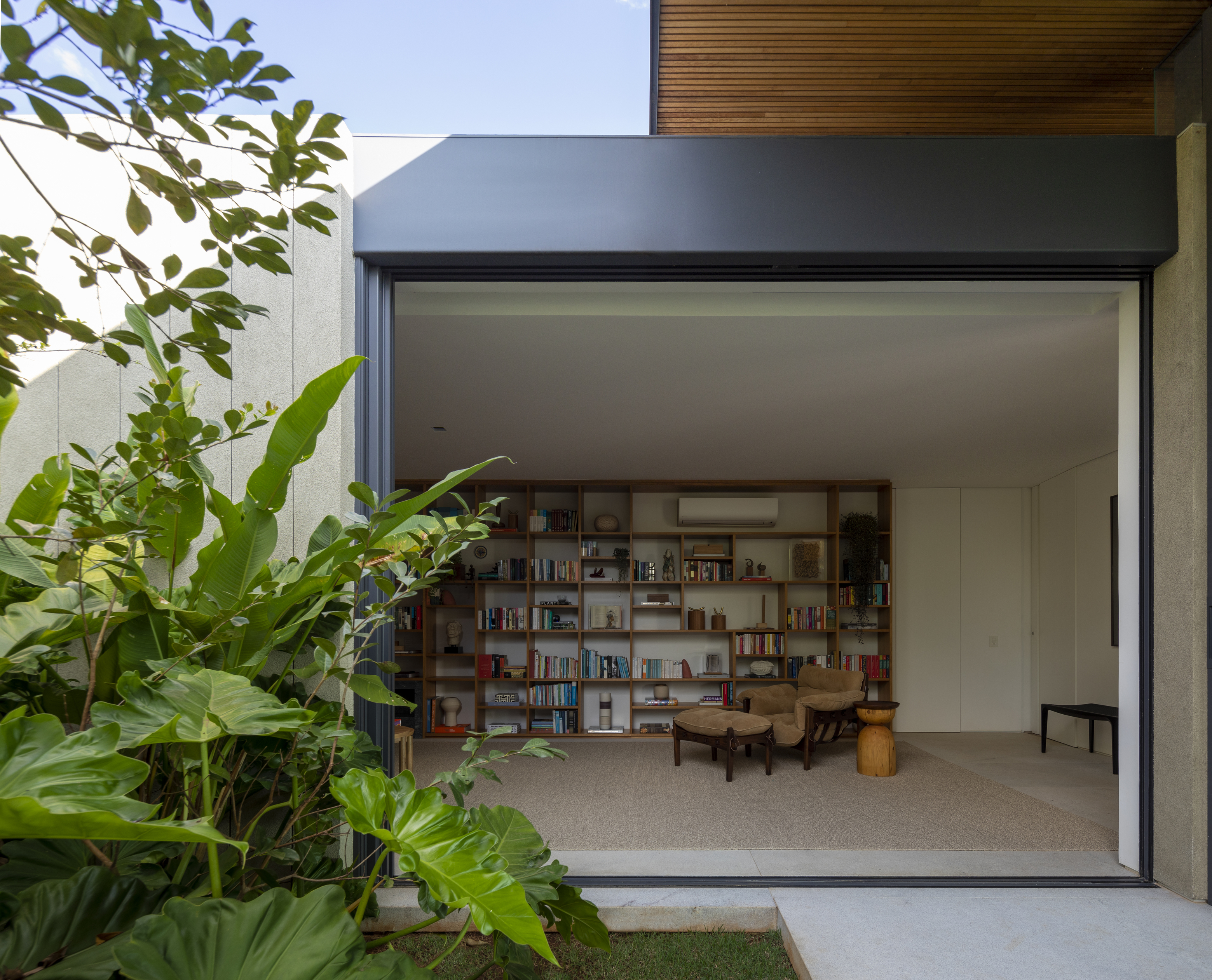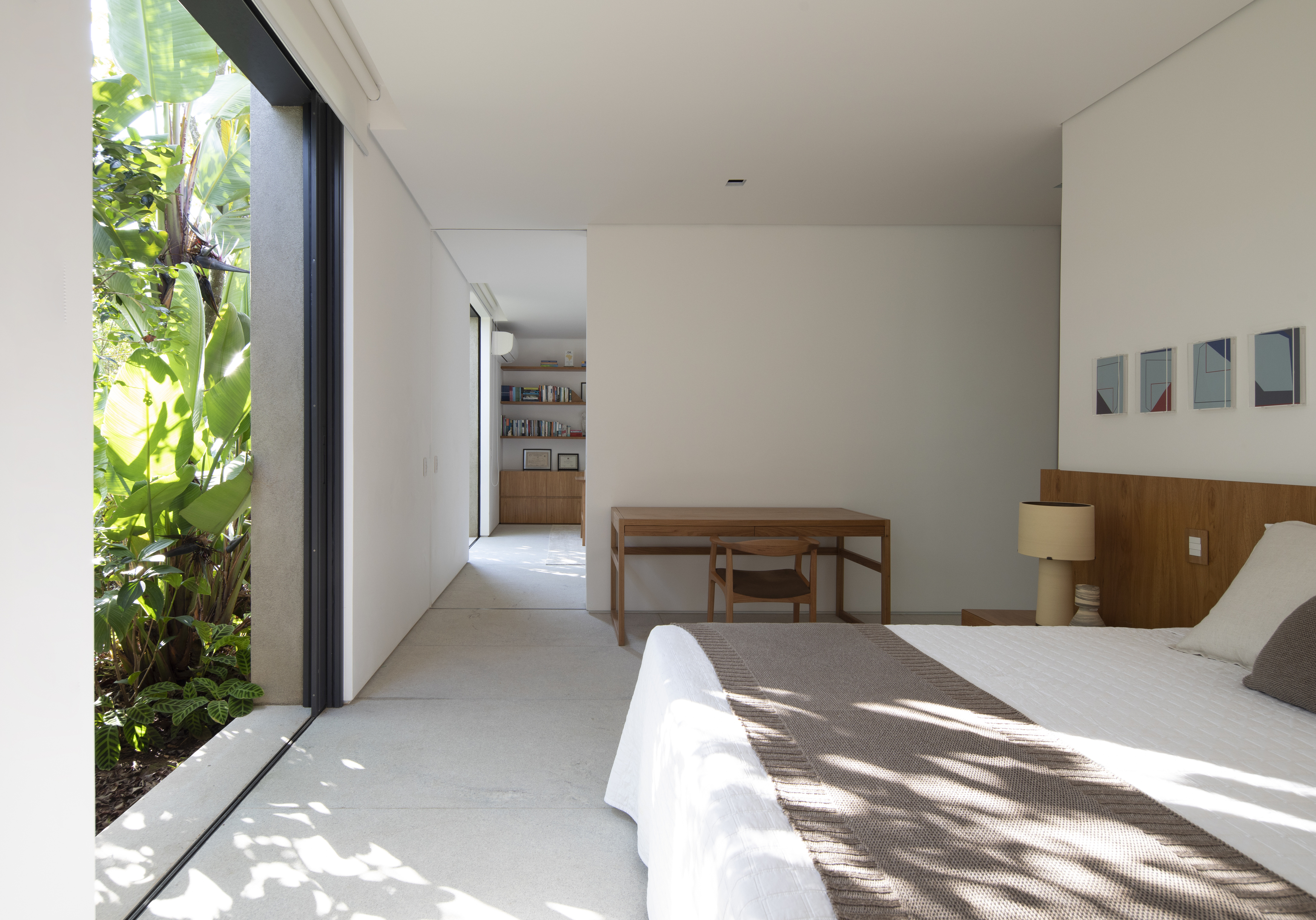 The aluminum panels that organize the spaces can remain completely open, allowing for the integration of the spaces, or be closed for more intimate and secluded moments. The clients also wanted the house to be practical and efficient, thus the service and garage areas were designed to be more compact and functional, creating a more utilitarian dynamic within the house.