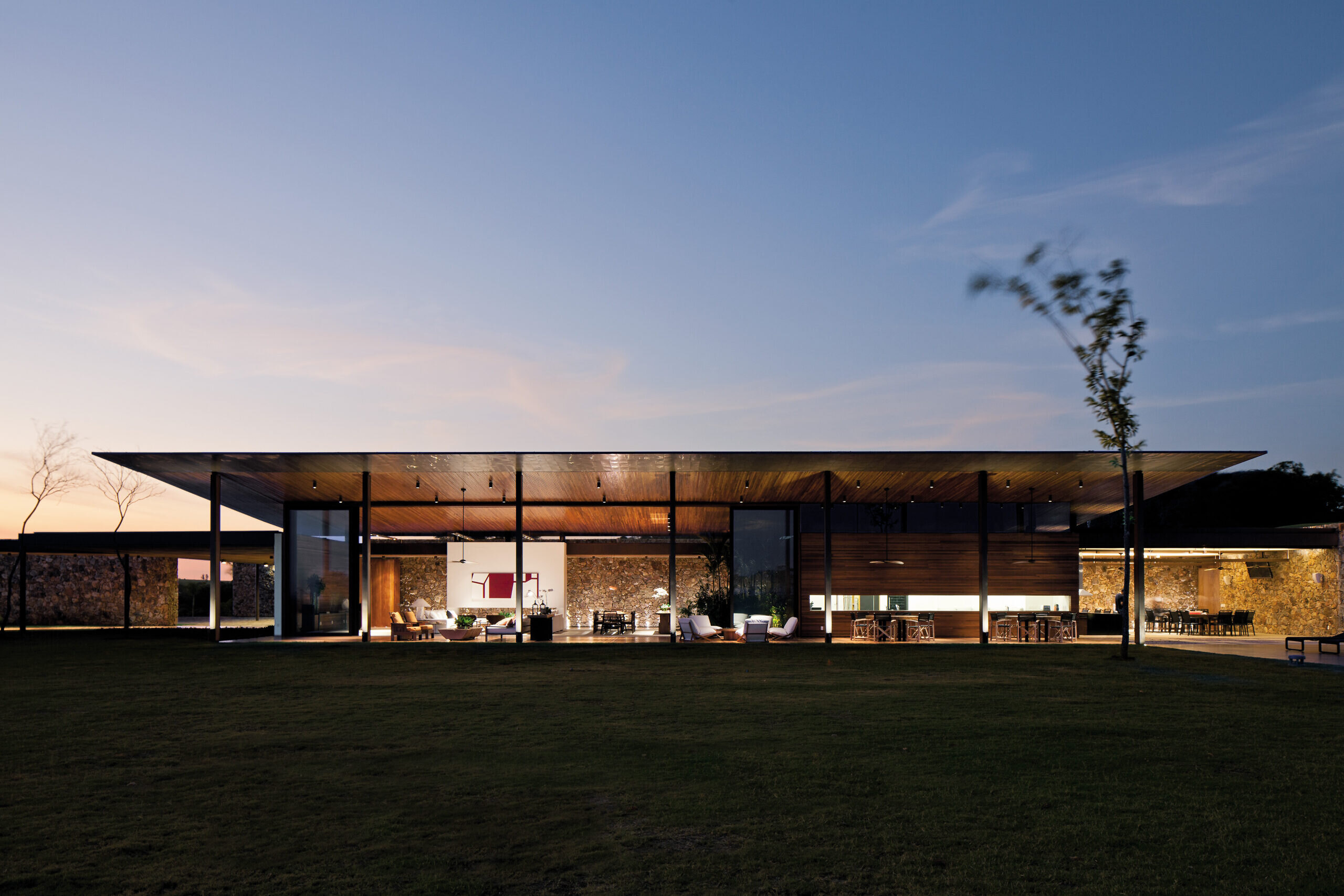 BV House
Porto Feliz, SP
Facts
Total Area

20.714,18 m²
Built Area

1.880,50 m²
Conclusion

2011
Projeto
Office

Bernardes + Jacobsen Arquitetura
Office's Team

Aline Bianca de Almeida, Daniel Vannucchi, Edgar Murata, Jaime Cunha Junior, Henrique de Carvalho, Paula Tega
Interiors

Bernardes + Jacobsen Arquitetura (Eza Viegas)
Interior's Team

Debora Stefanelli
Light Design

Lightworks
Landscape

Fernando Chacel
Photos

Leonardo Finotti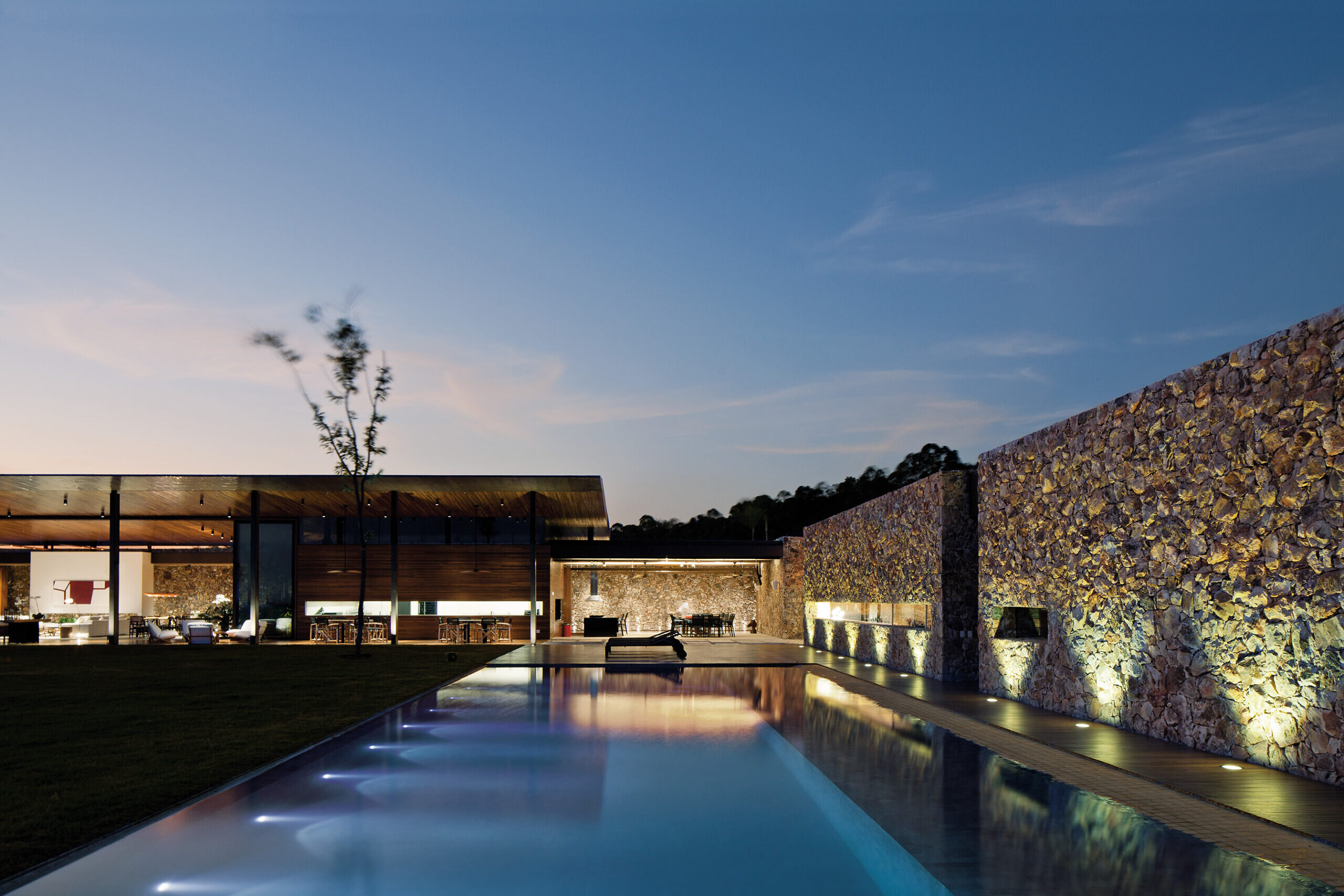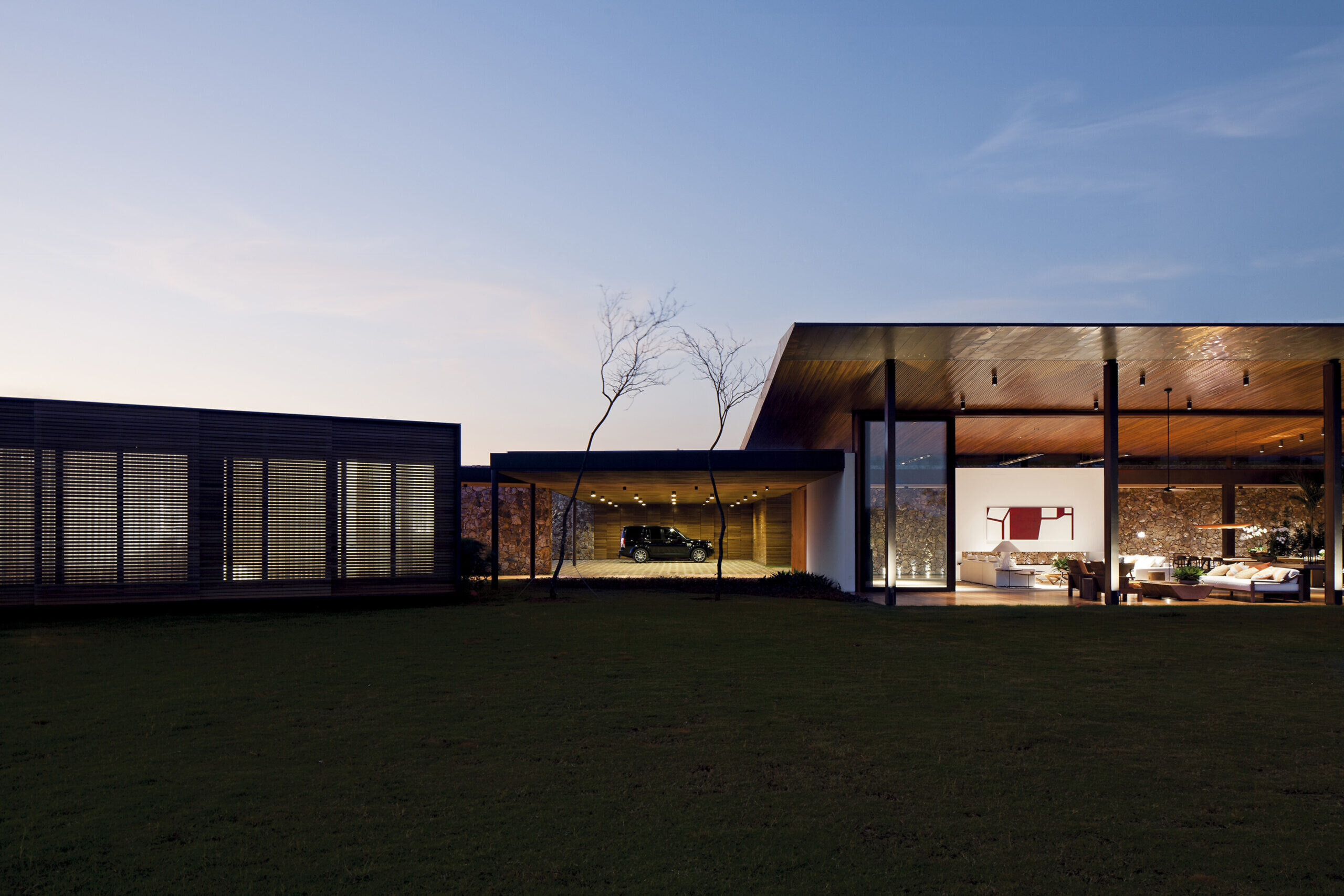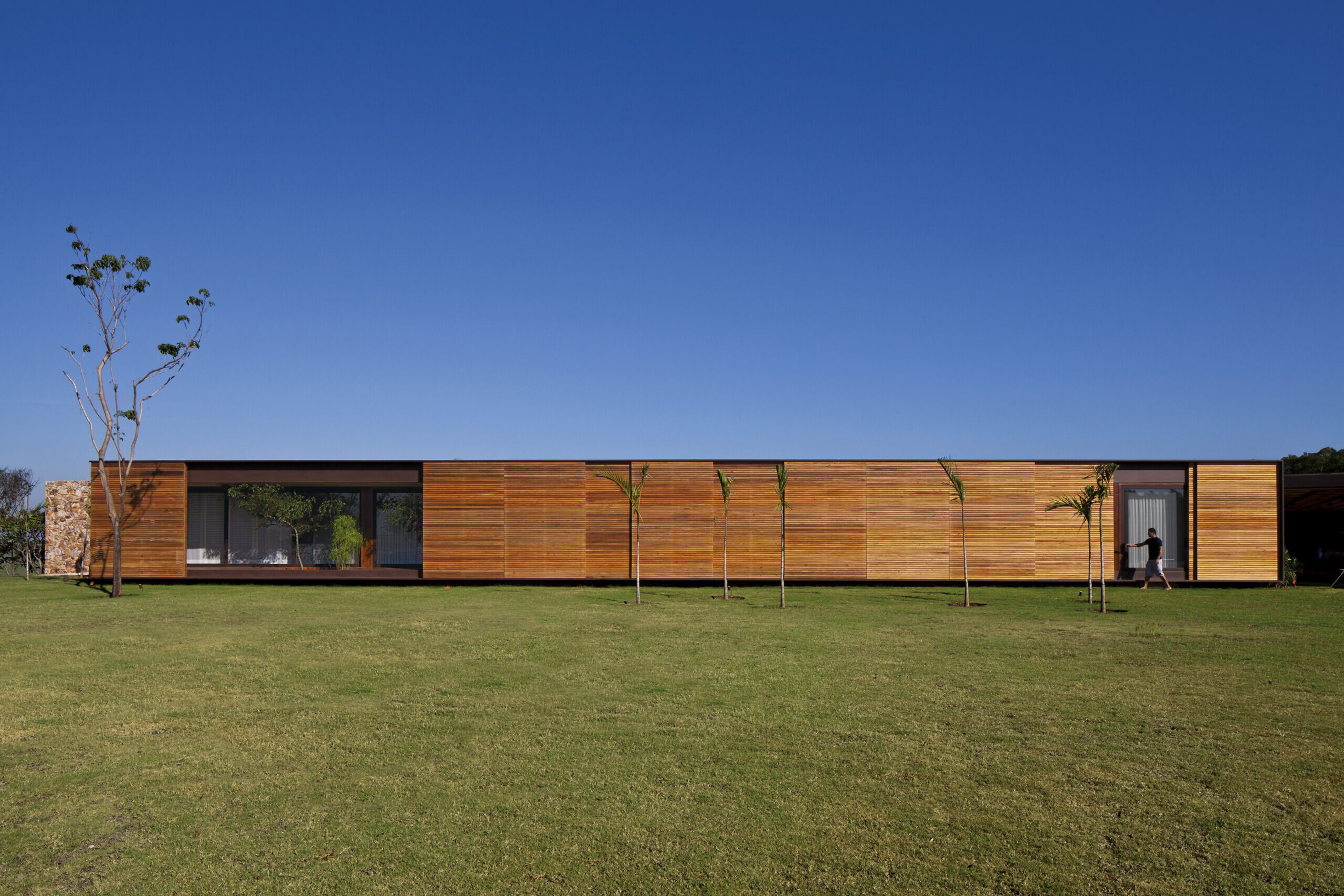 This house was implanted in a large land, surrounded by golf courses and was designed for a family from São Paulo to spend their weekends.
A widespread single-story house was chosen to take advantage of the lands amplitude and visual landscapes at a distance, such as lakes and mountain ranges. A large occupancy of the land was explored, encouraging residents and visitors to take full advantage of the whole property. The house is divided into blocks each having a specific function. The main block holds the social area of the house, intimate area as well as the leisure area. The housemaids living area is located by the parking patio, linked to the rest of the house by a translucent pergola.
The most expressive characteristic is the use of non-orthogonal angels used with the intent of guiding the view and making the constructed and non-constructed spaces less rigid.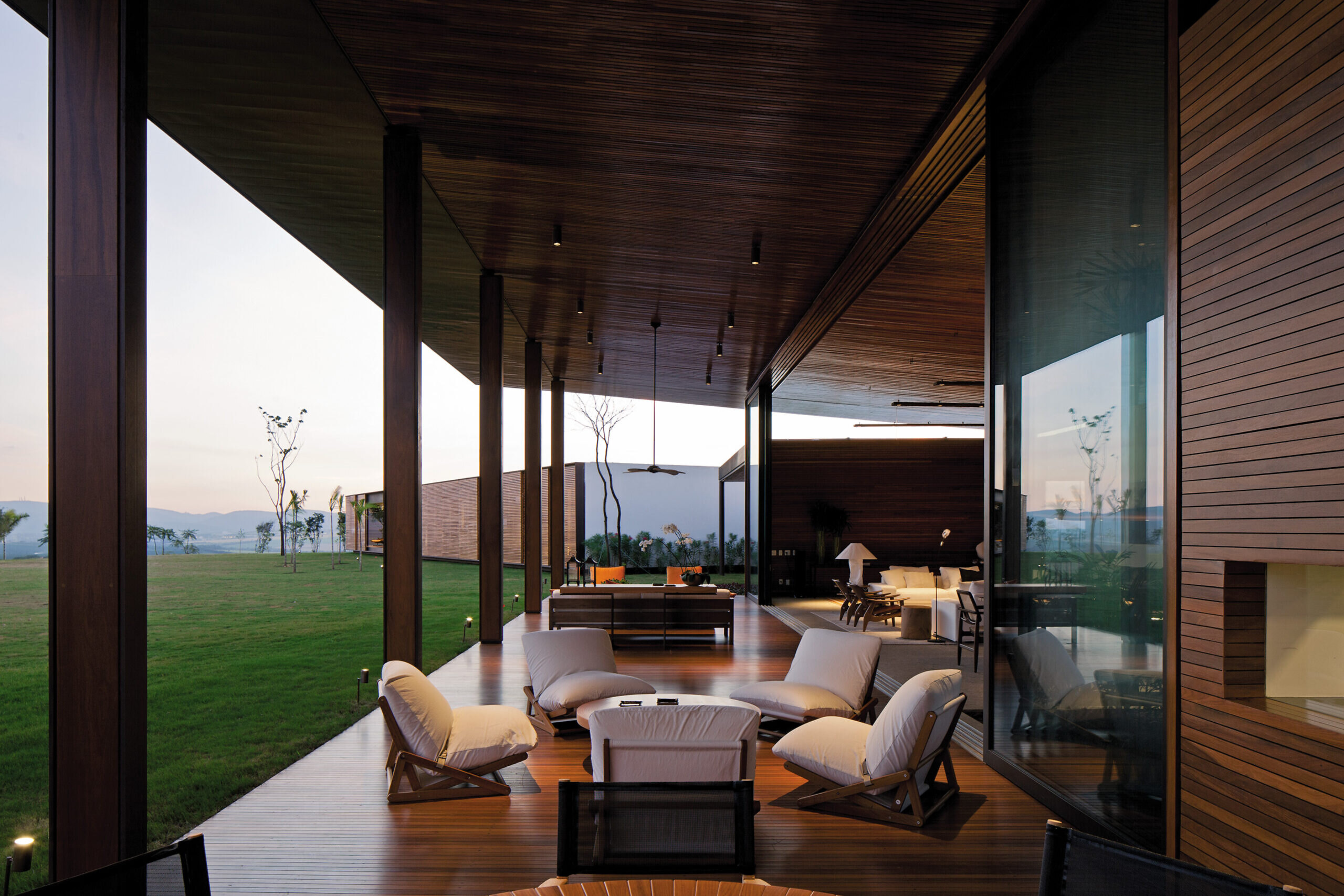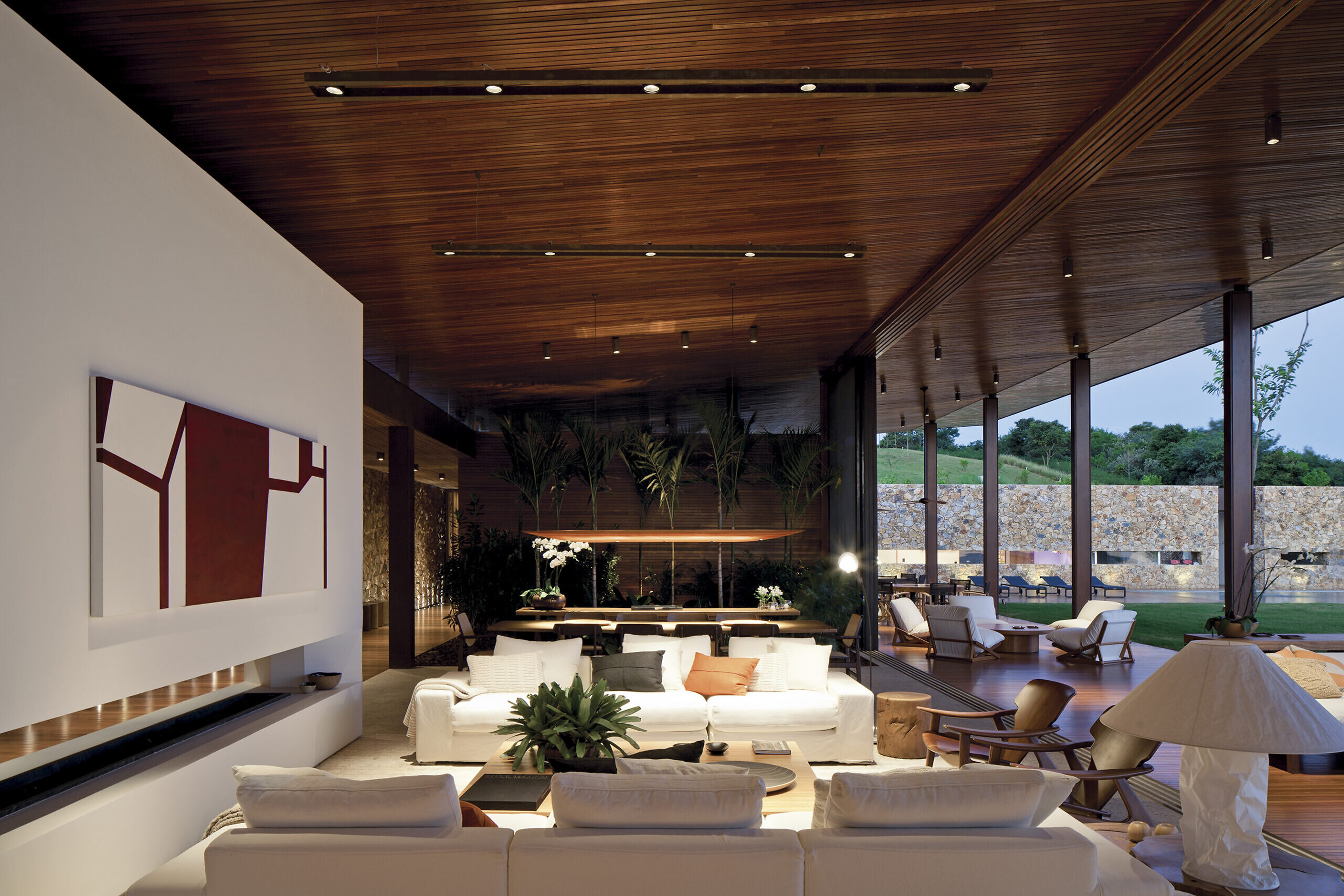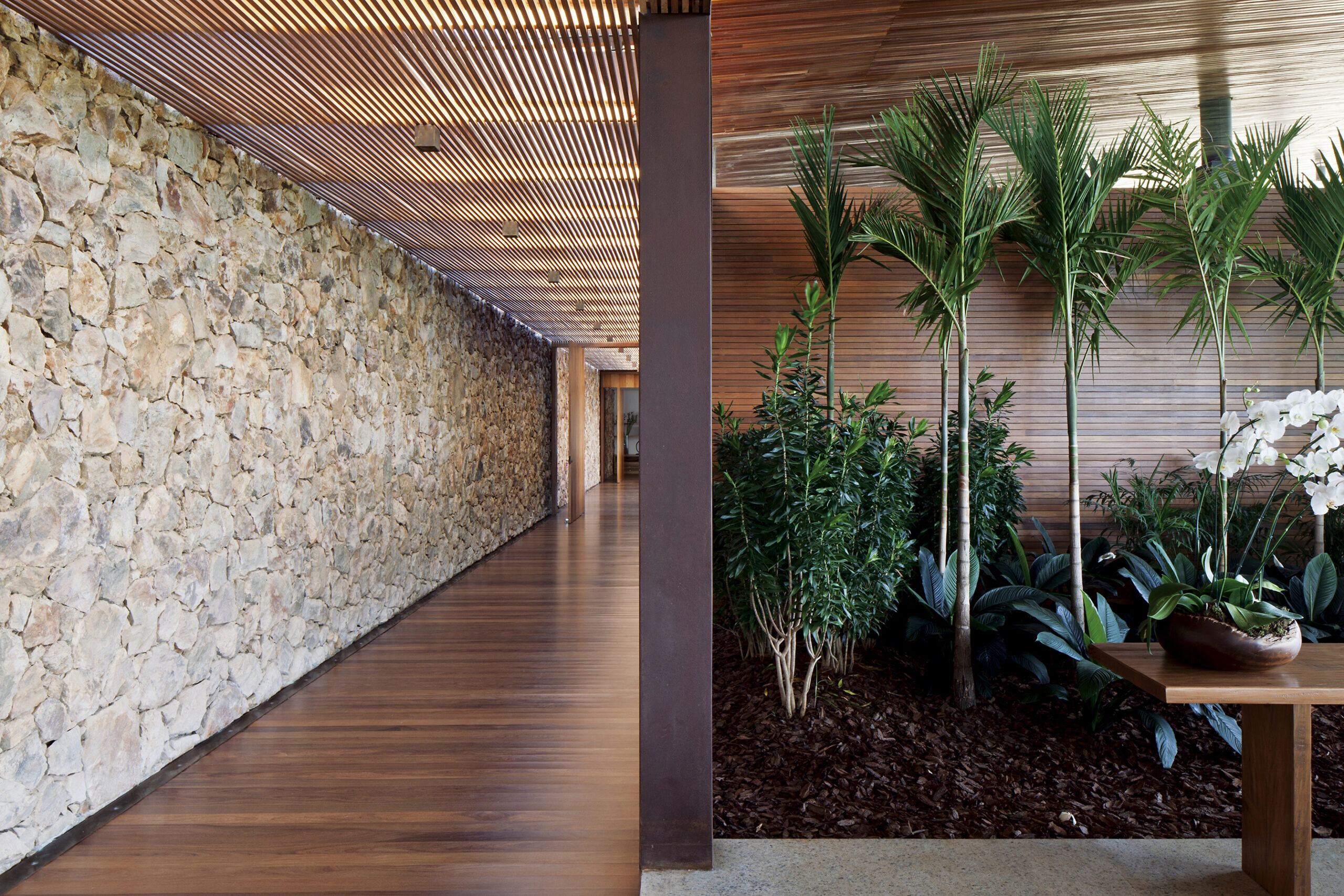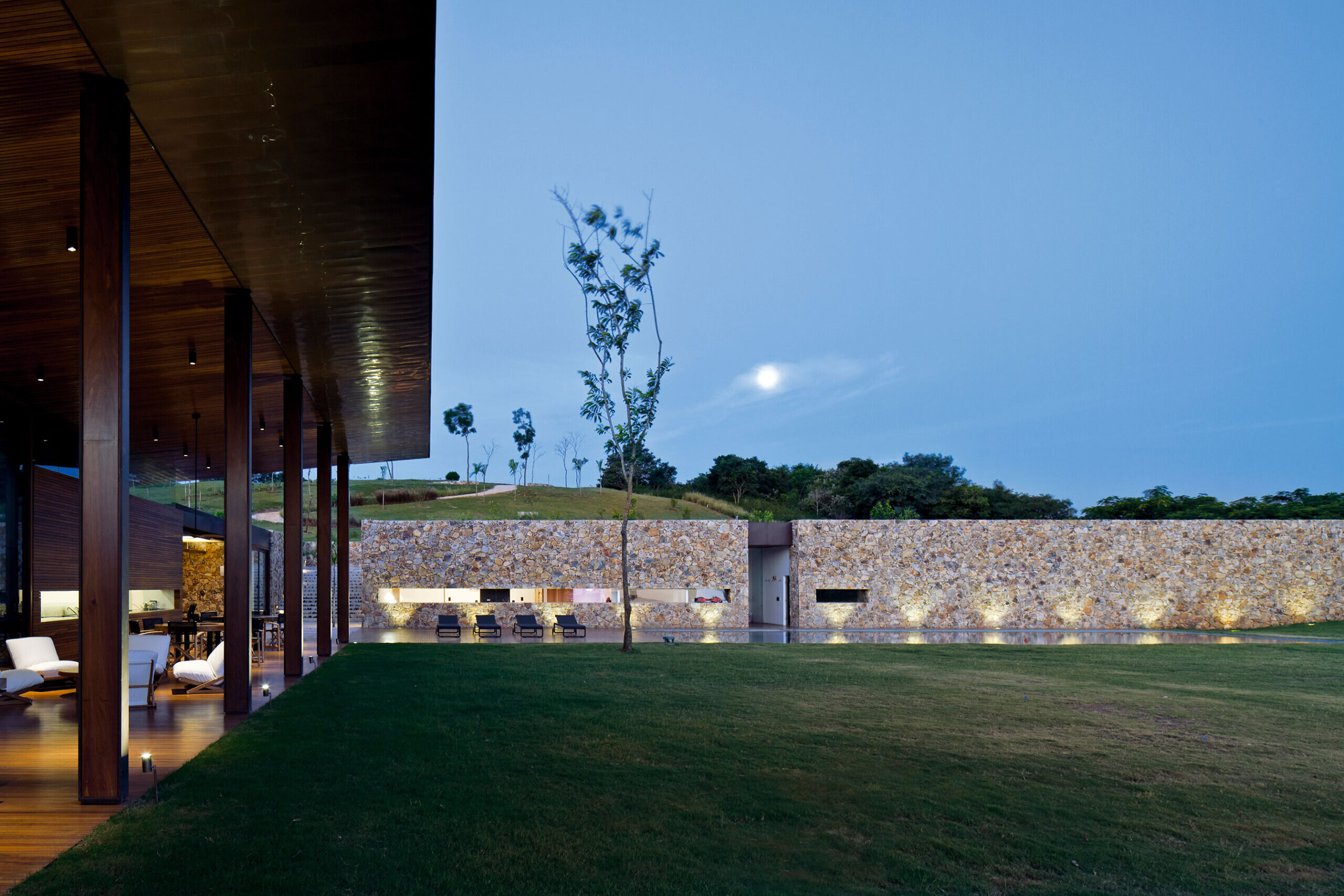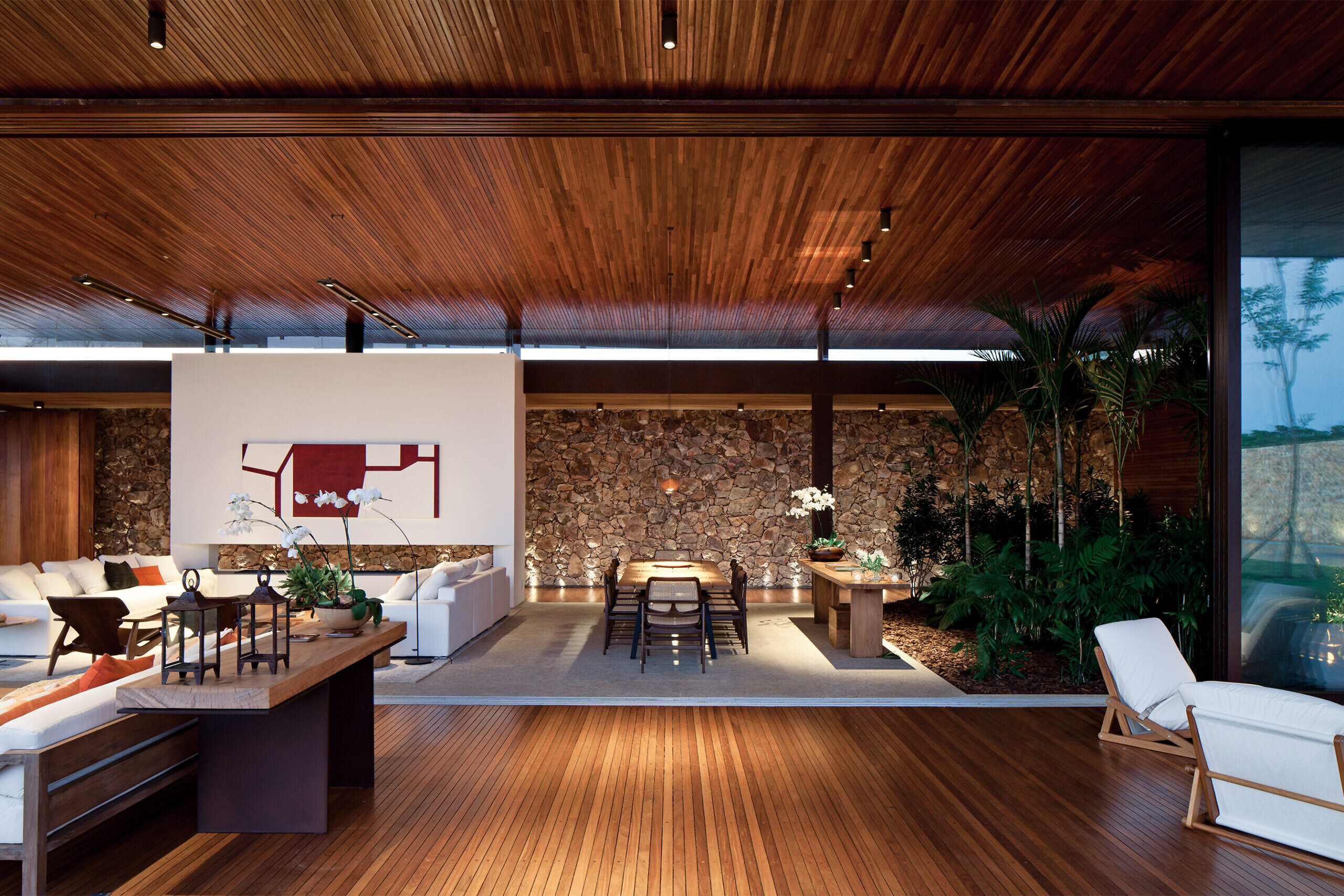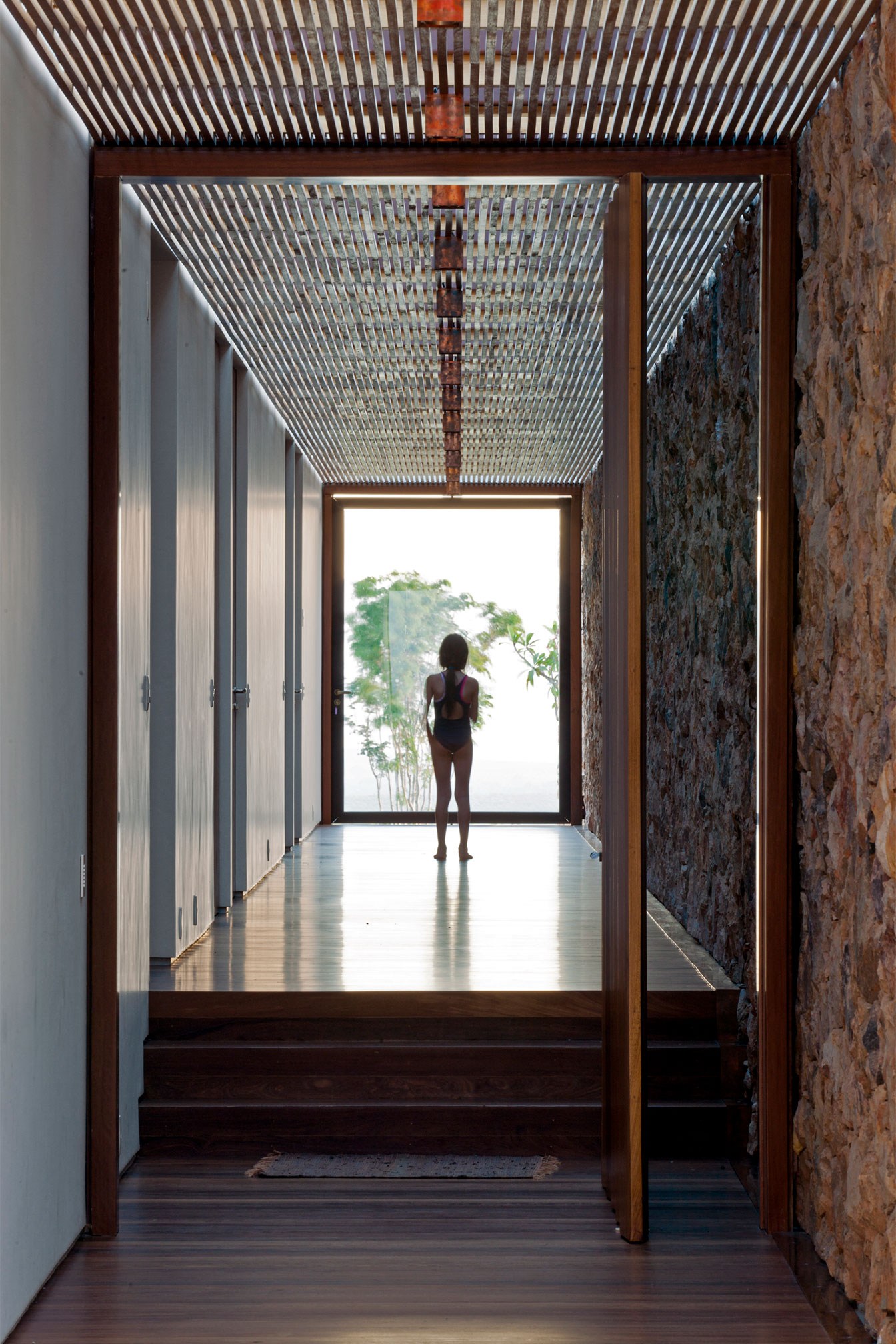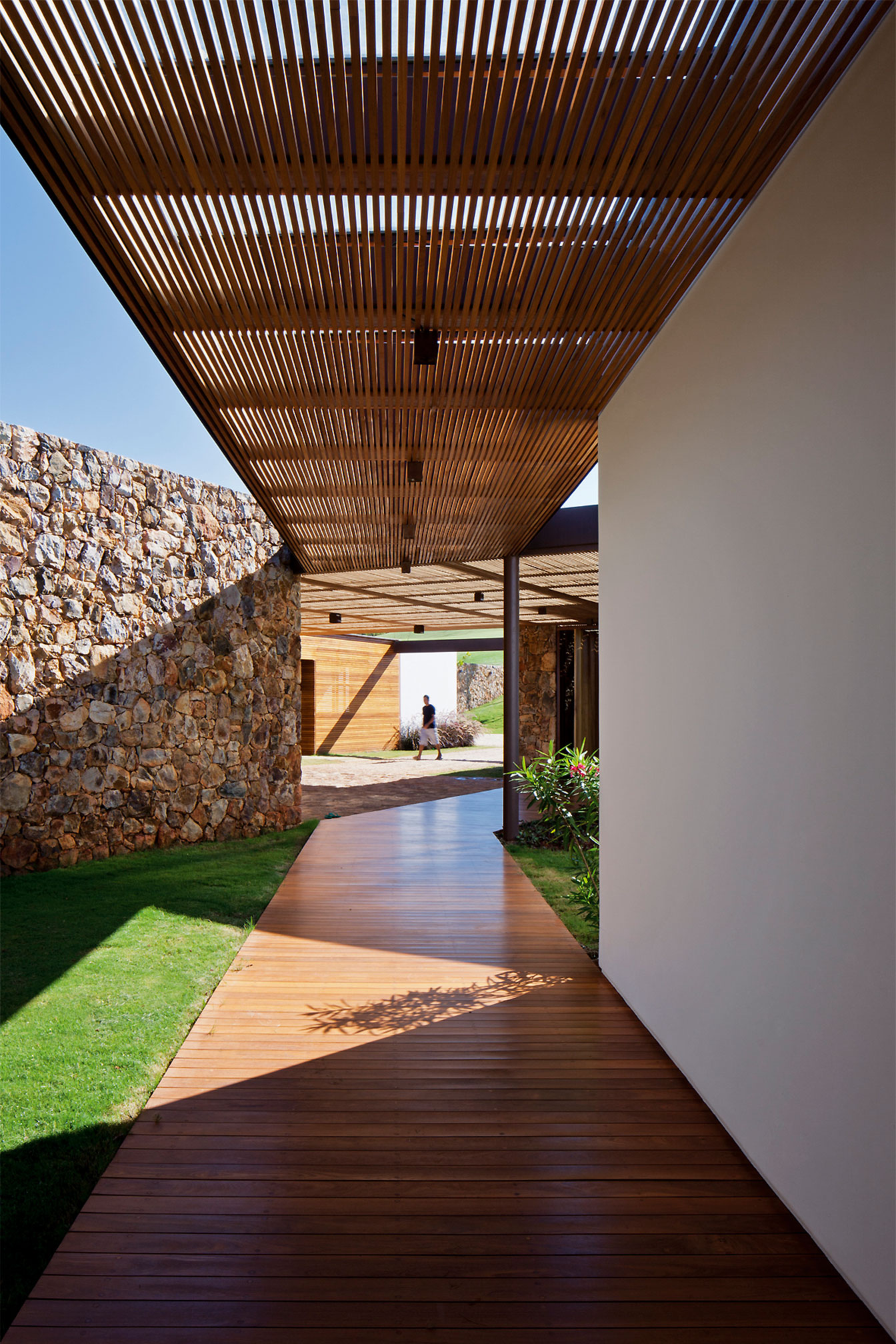 The three axes that compose the project area are marked by stone walls almost a meter thick. The houses walkways are all located along these walls, protected by translucent pergolas, and giving the sensation of being outside.
The bedrooms block have a wooden panel closings that embed the eaves and the veranda, allowing these spaces to be adapted as internal or external areas, but always protecting the frames from the sun and rain.
In the social block, a slopped wooden roof was used with the intent of inducing the view and gaining dimensions through the double ceiling height.
The leisure block features a home cinema, children's playroom, lavatory, humid and dry sauna and changing room. This block mimics the lands topography in order to decrease the volume of the house, being visually constituted by the stone wall at the bottom of the pool.