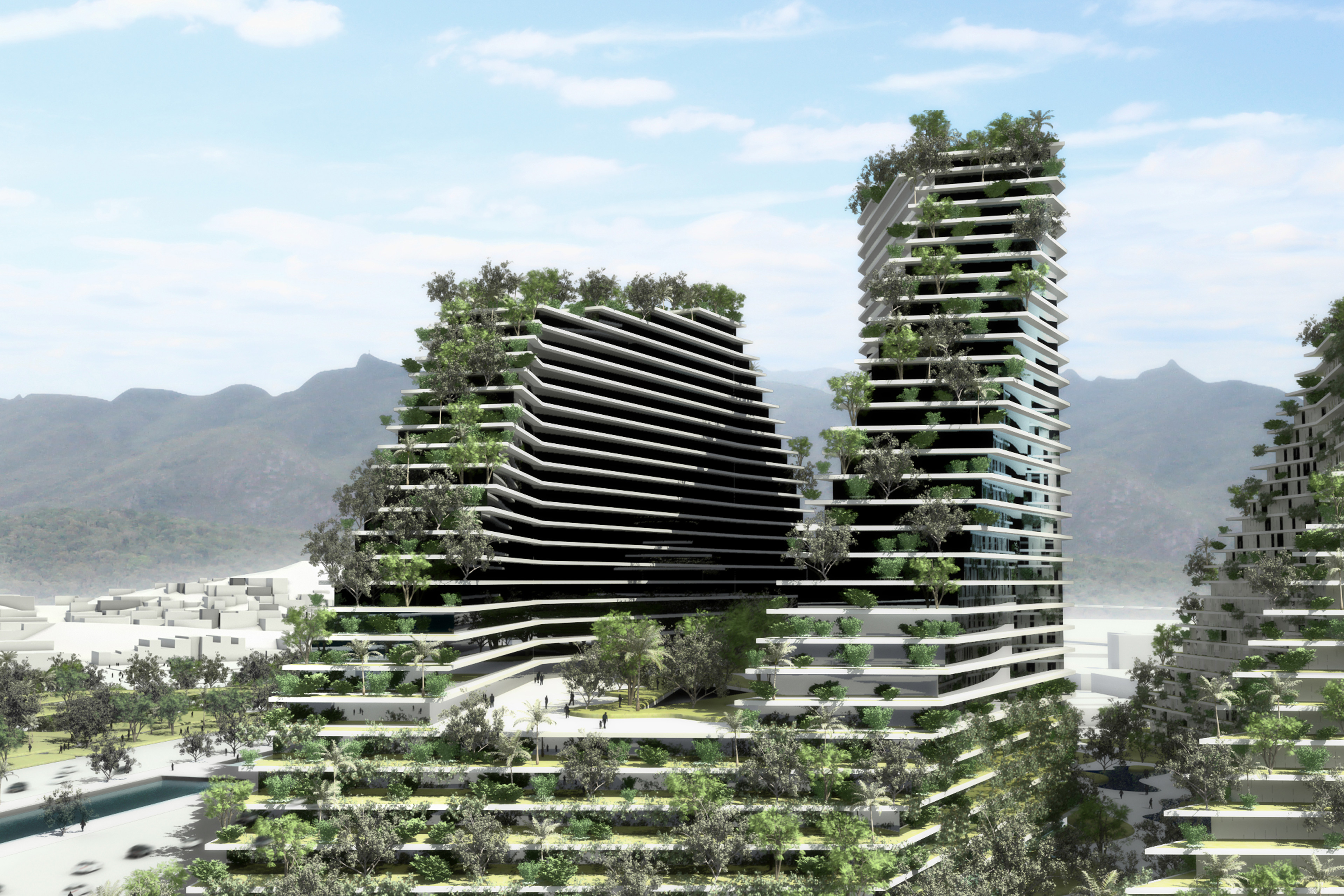 Olympic Port
Centro, RJ
Facts
Total area

182.900,00 m²
Built area

772. 877,00 m²
Conclusion

2011
Project
Office

Bernardes + Jacobsen Arquitetura
Office's Team

Daniel Vanucchi, Edgar Murata, Fernanda Andrade, Fernanda Maeda, Francisco Abreu, Henrique Vetro, Isabela Fraia, José Miguel Ferreira, Lucas Bueno, Pedro Henrique Ramos
3D/Animation

Metro ao Cubo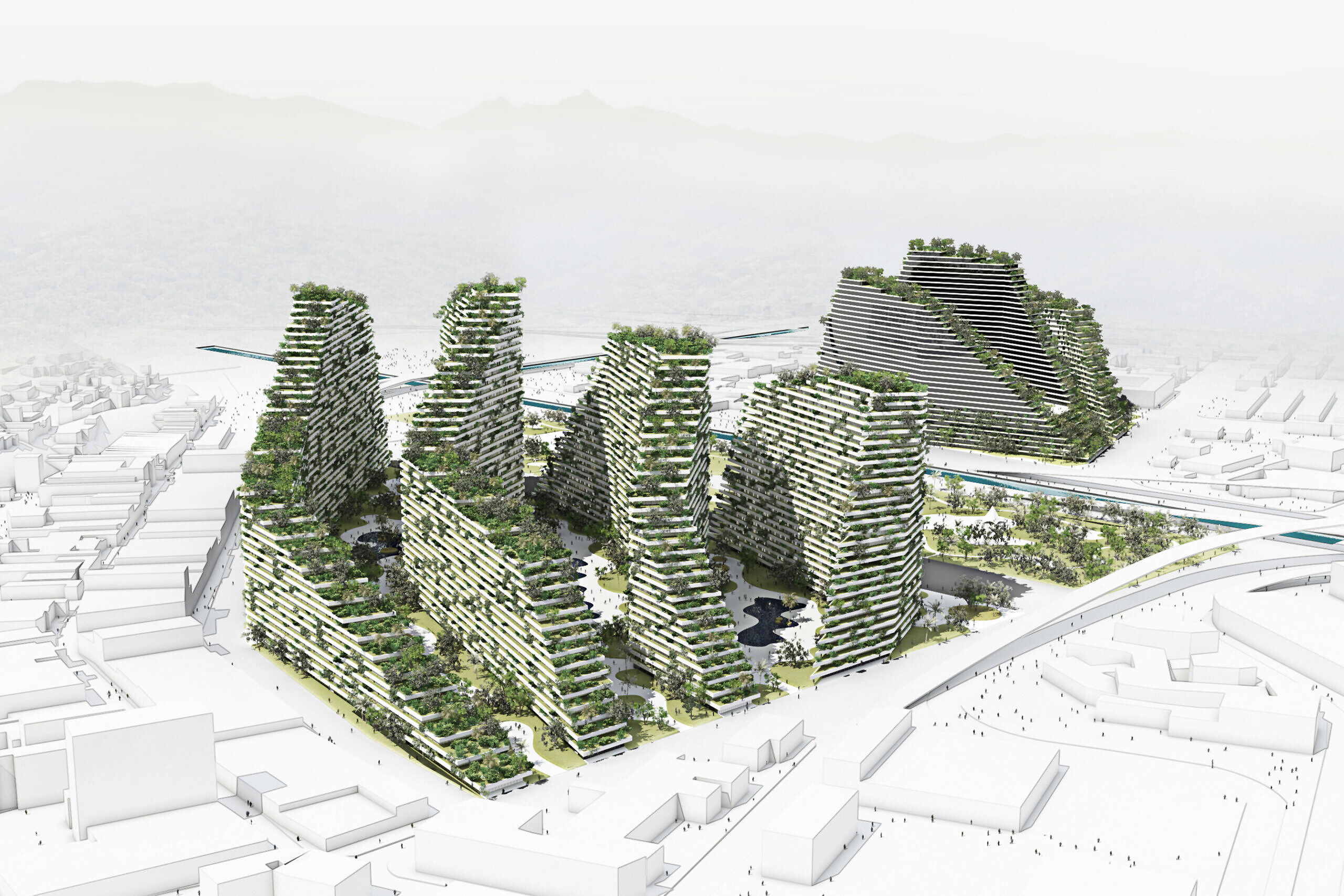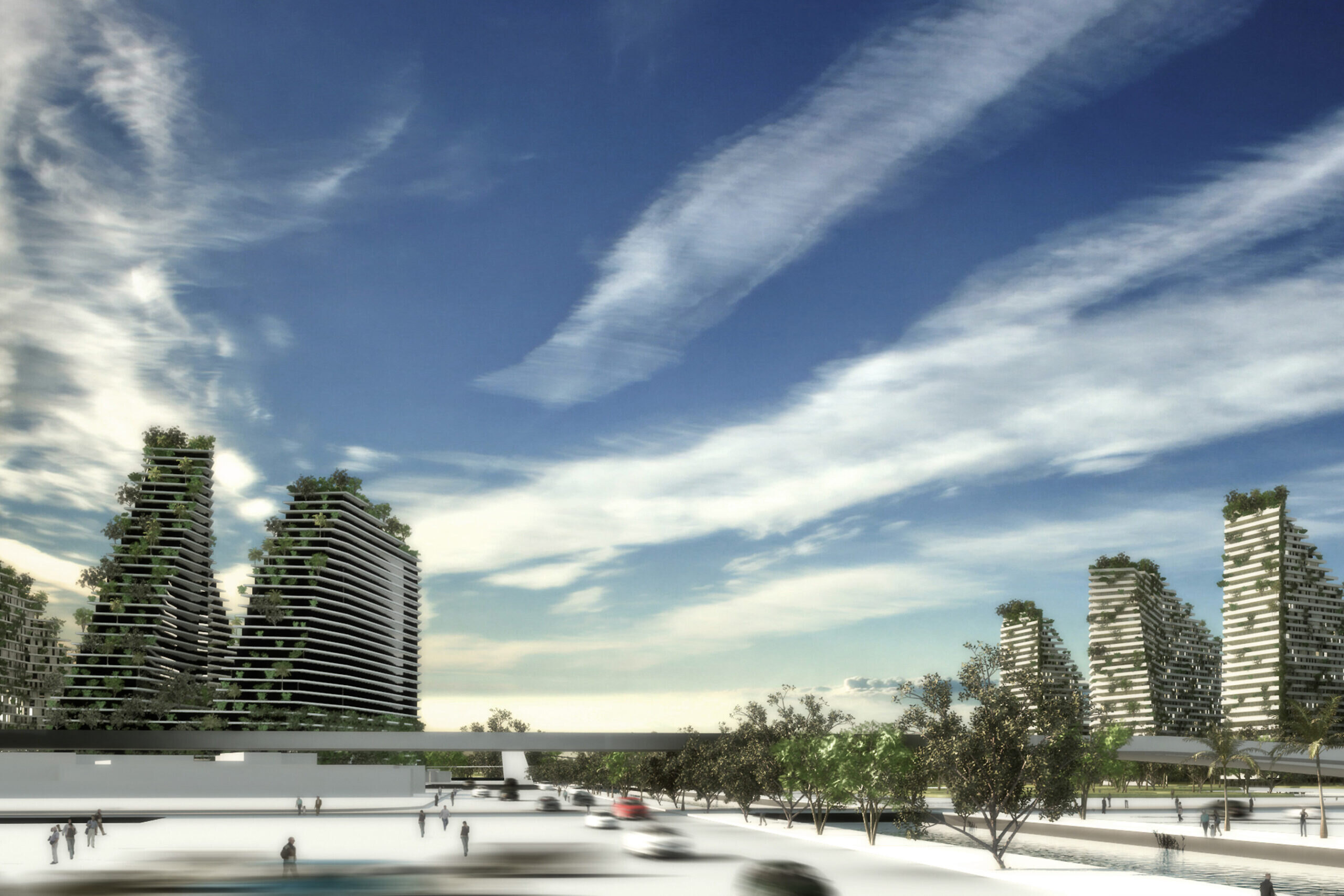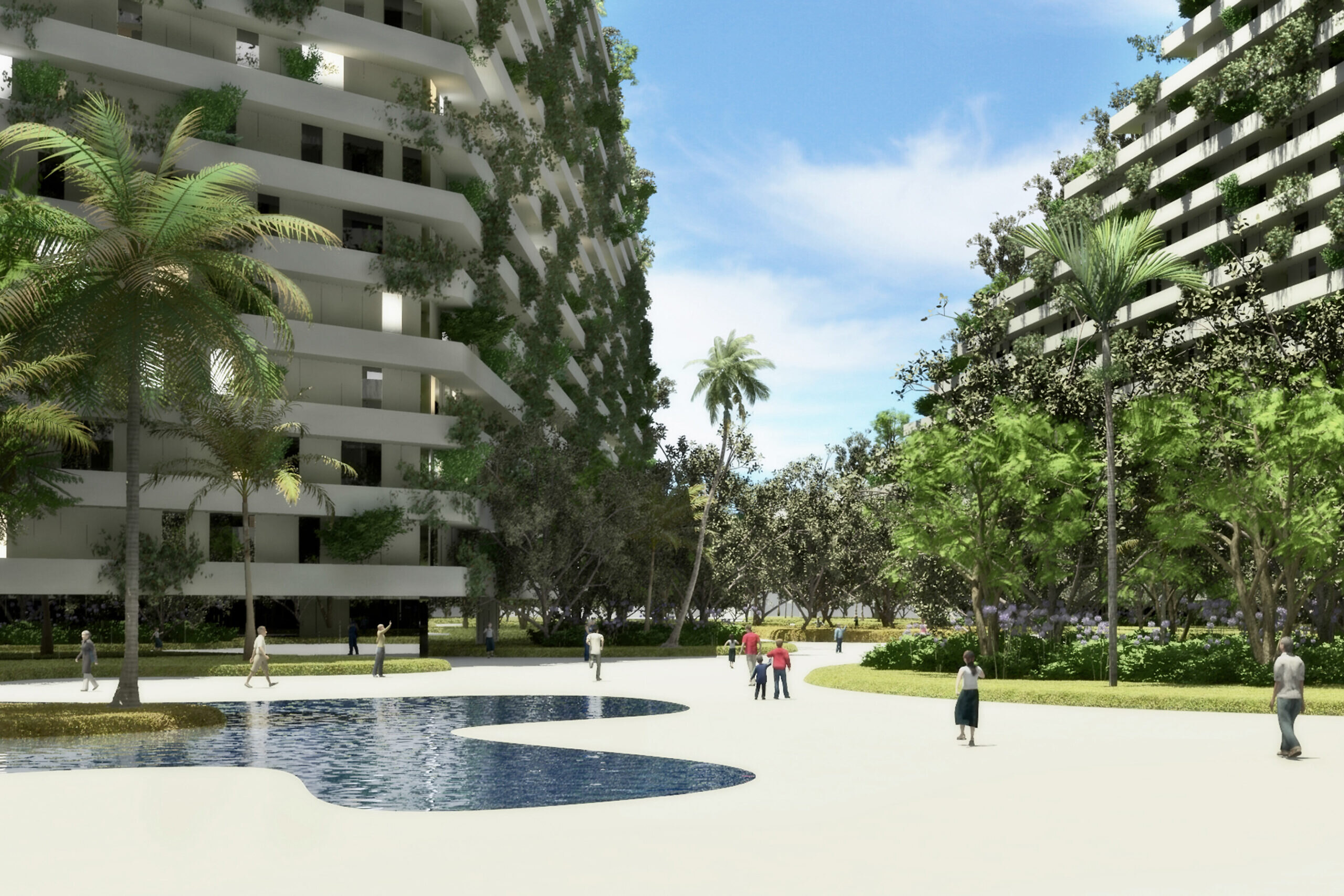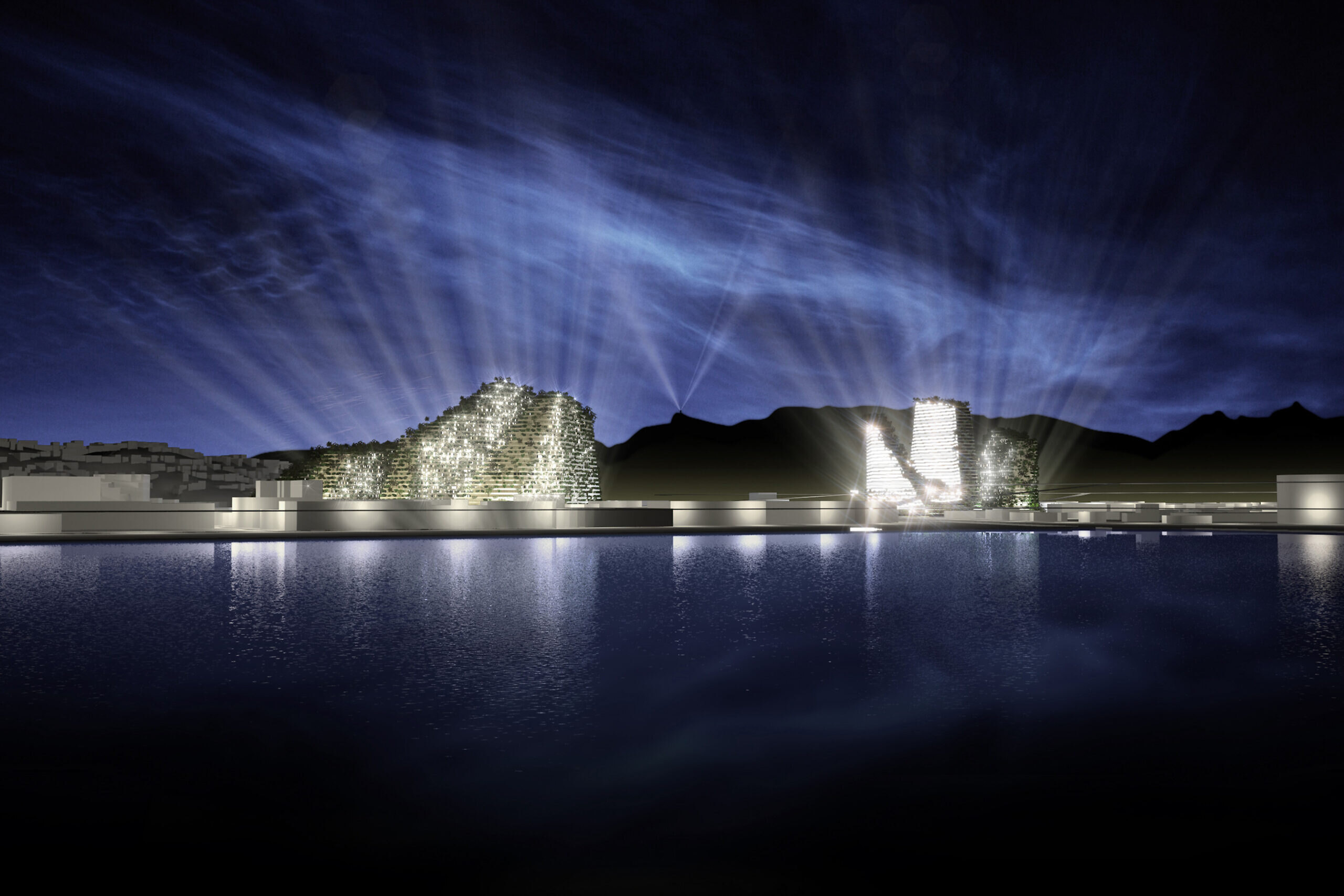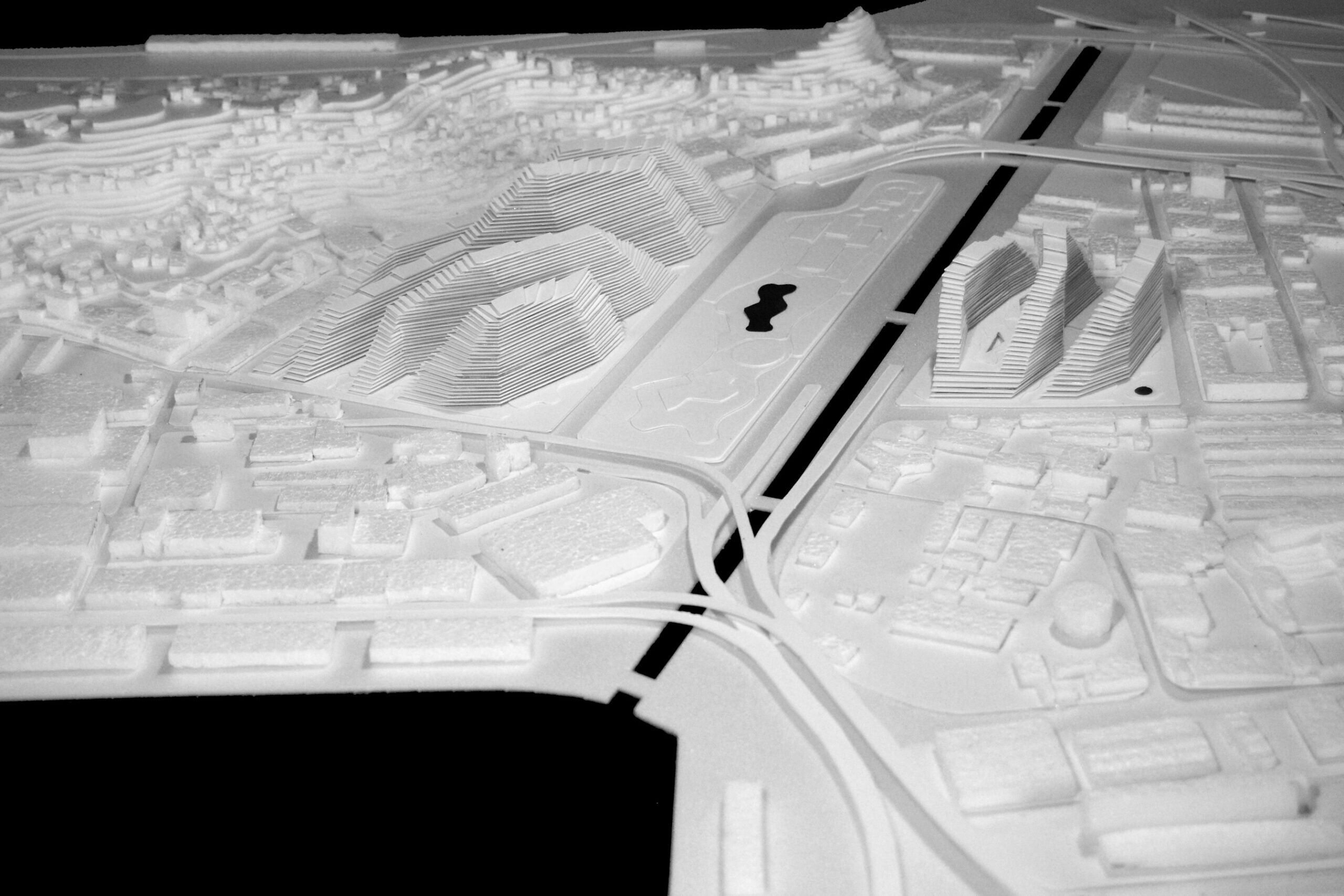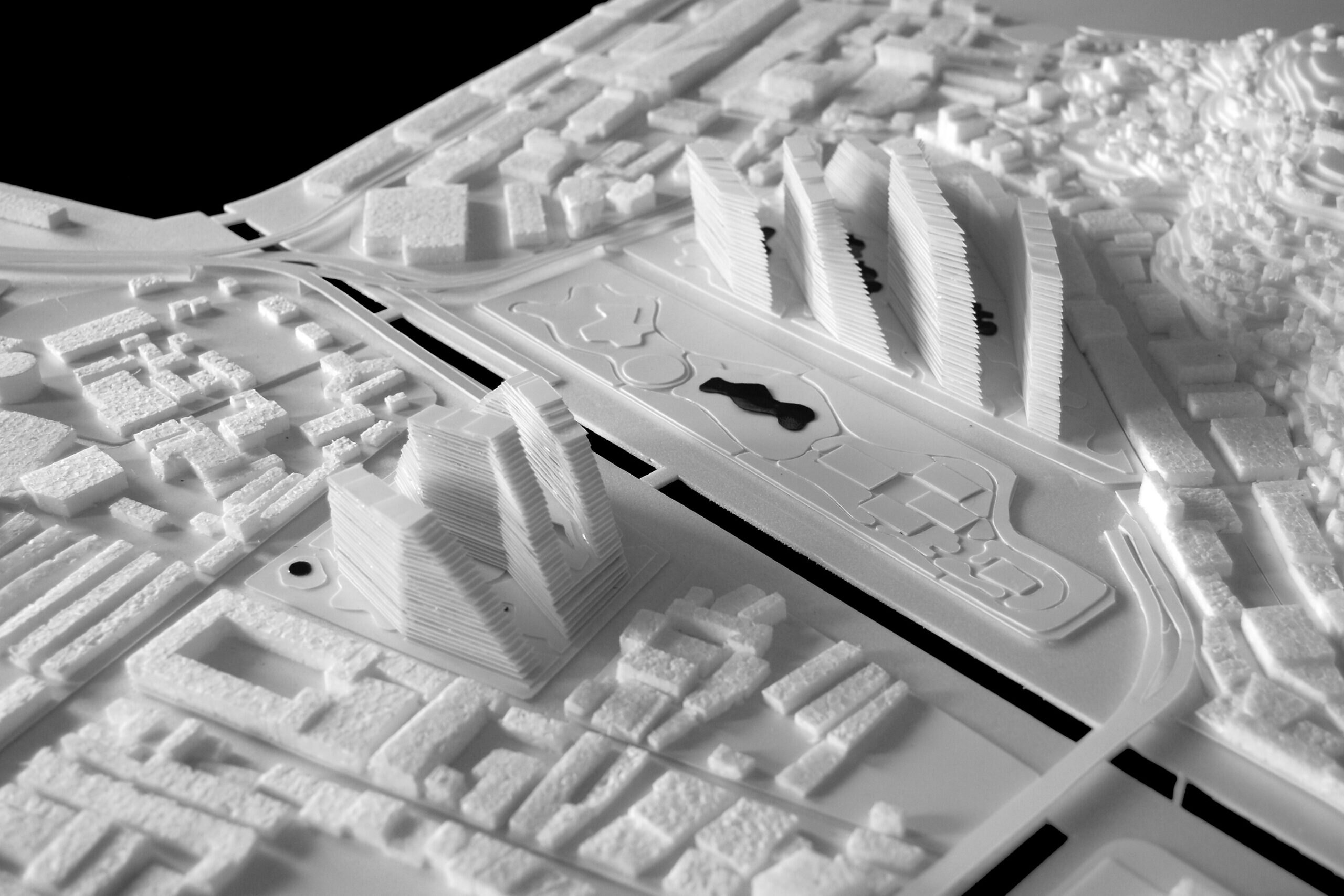 The national public competition named Porto Olímpico demanded proposals for several activities related to the 2016 Olympics in a structural project that could revitalize this run down district of the city with new residential units, offices, hotels, entertainment, shopping and general service establishments.
As a provocation to the extremely high occupation density defined for the competition, the project uses the mountainous Rio de Janeiro skyline as reference and presents it in an unusual way.
The design approach started by extruding the two sites as if they were newly formed mountains. The resulting shape was ideal, since the idea was never to have high walls near the street. Another important aspect considered in the proposal was to have permeability throughout the whole site. To achieve that, the general shape was sliced through creating long shaped buildings. The resulting empty space was then kept as public plazas to achieve the openness desired, while, at the top, the terraces maintain the initial concept of a green hillside.