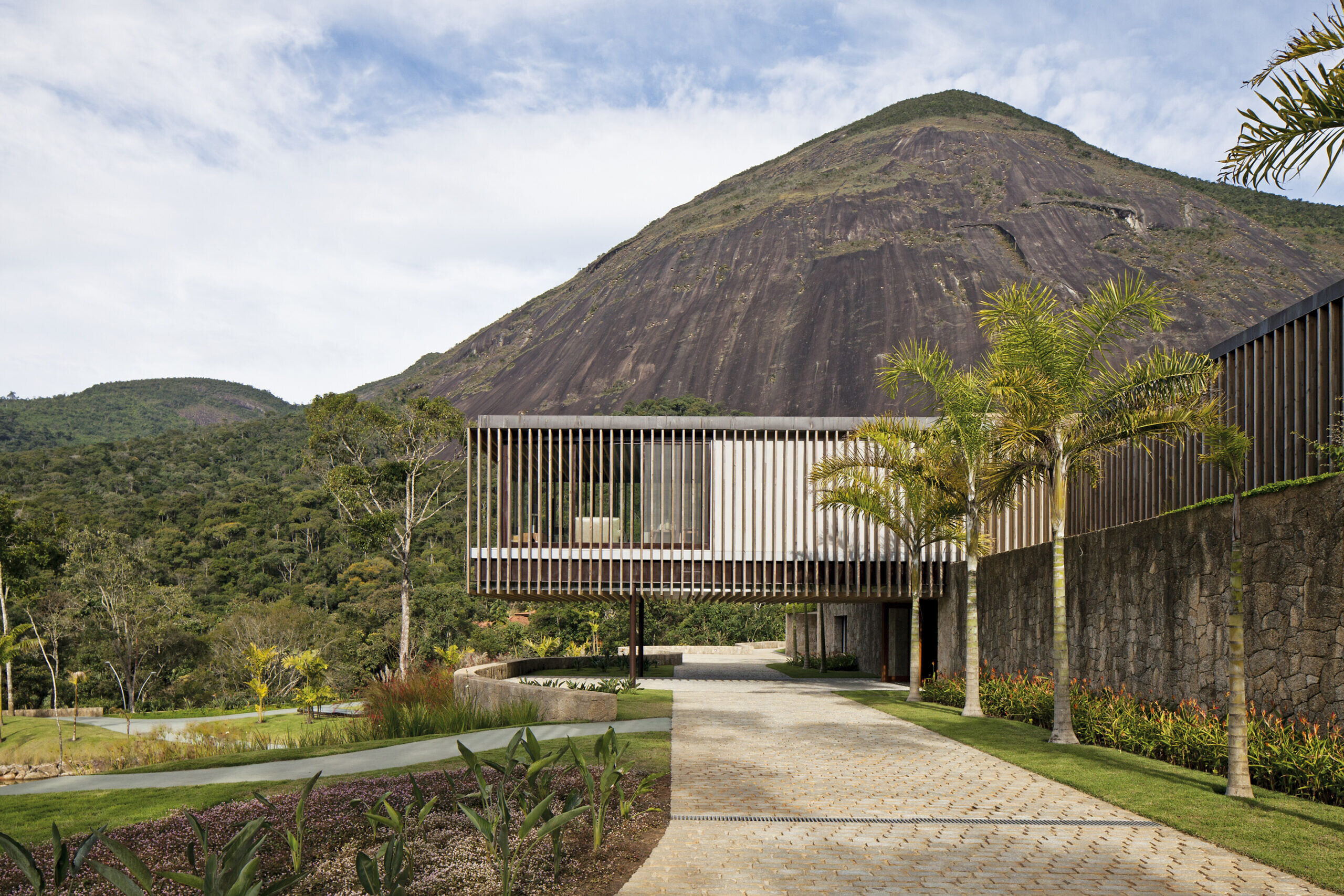 JN House
Itaipava, RJ
Facts
Total Area

503.471,42 m²
Built Area

2.744,56 m²
Conclusion

2011
Project
Office

Bernardes + Jacobsen Arquitetura
Office's Team

Cláudia Maltese, Edgar Murata, Gabriel Bocchile, Luciana Viveiros, Ricardo Castello Branco
Interiors

Bernardes + Jacobsen Arquitetura (Eza Viegas)
Interior's Team

Isabel Benoliel
Light Design

Studio iluz
Landscape

Burle Marx, Fernando Chacel
Photos

Leonardo Finotti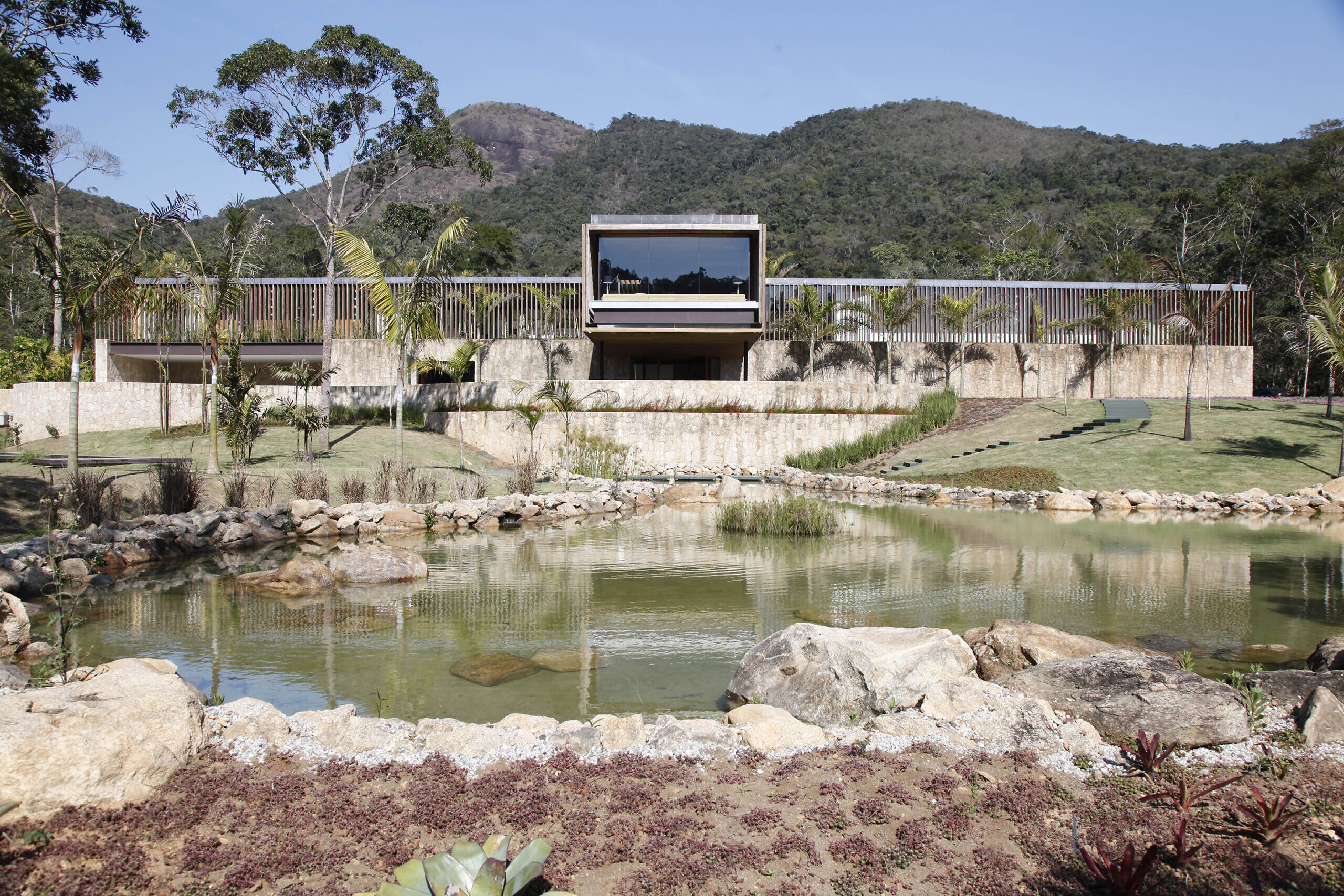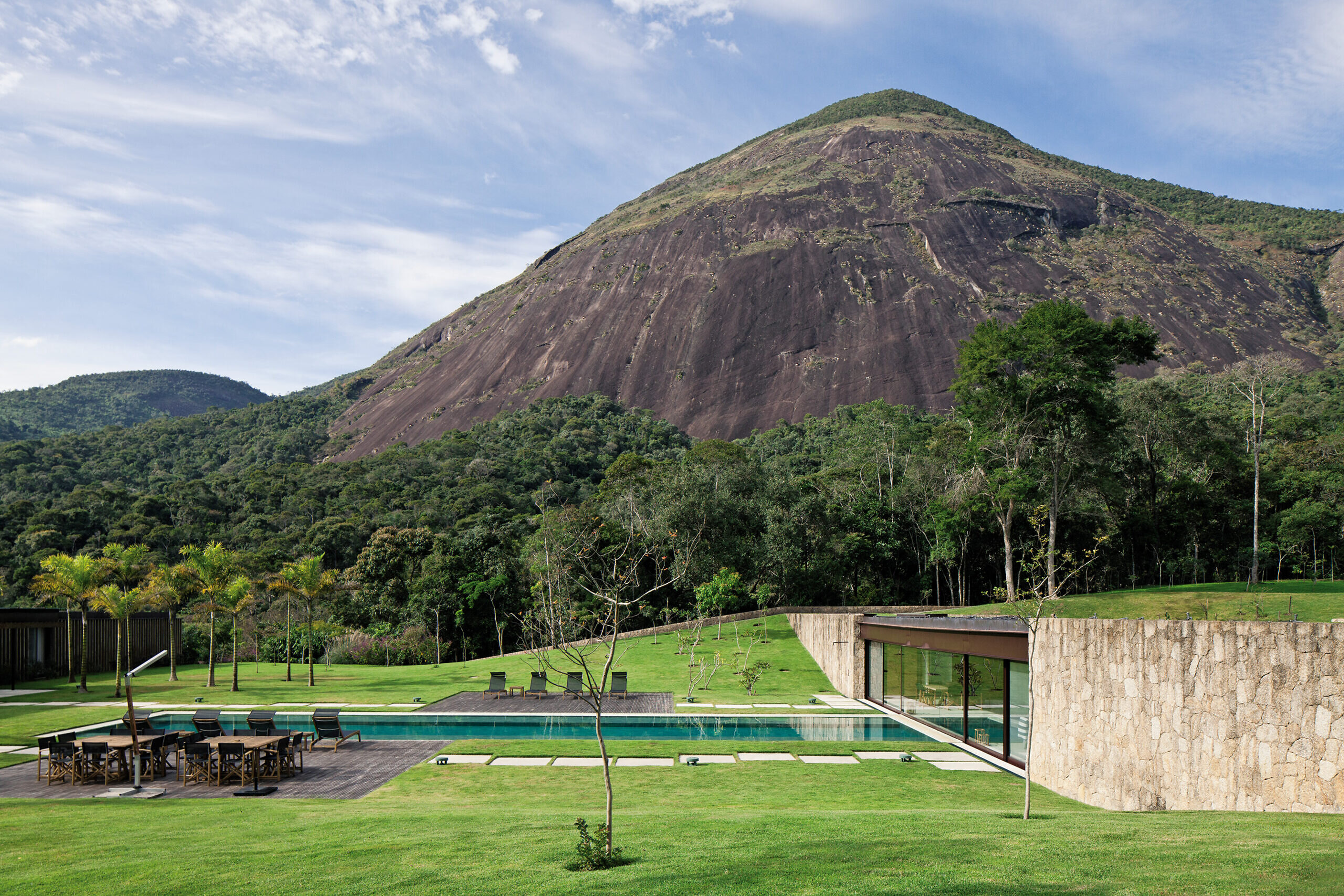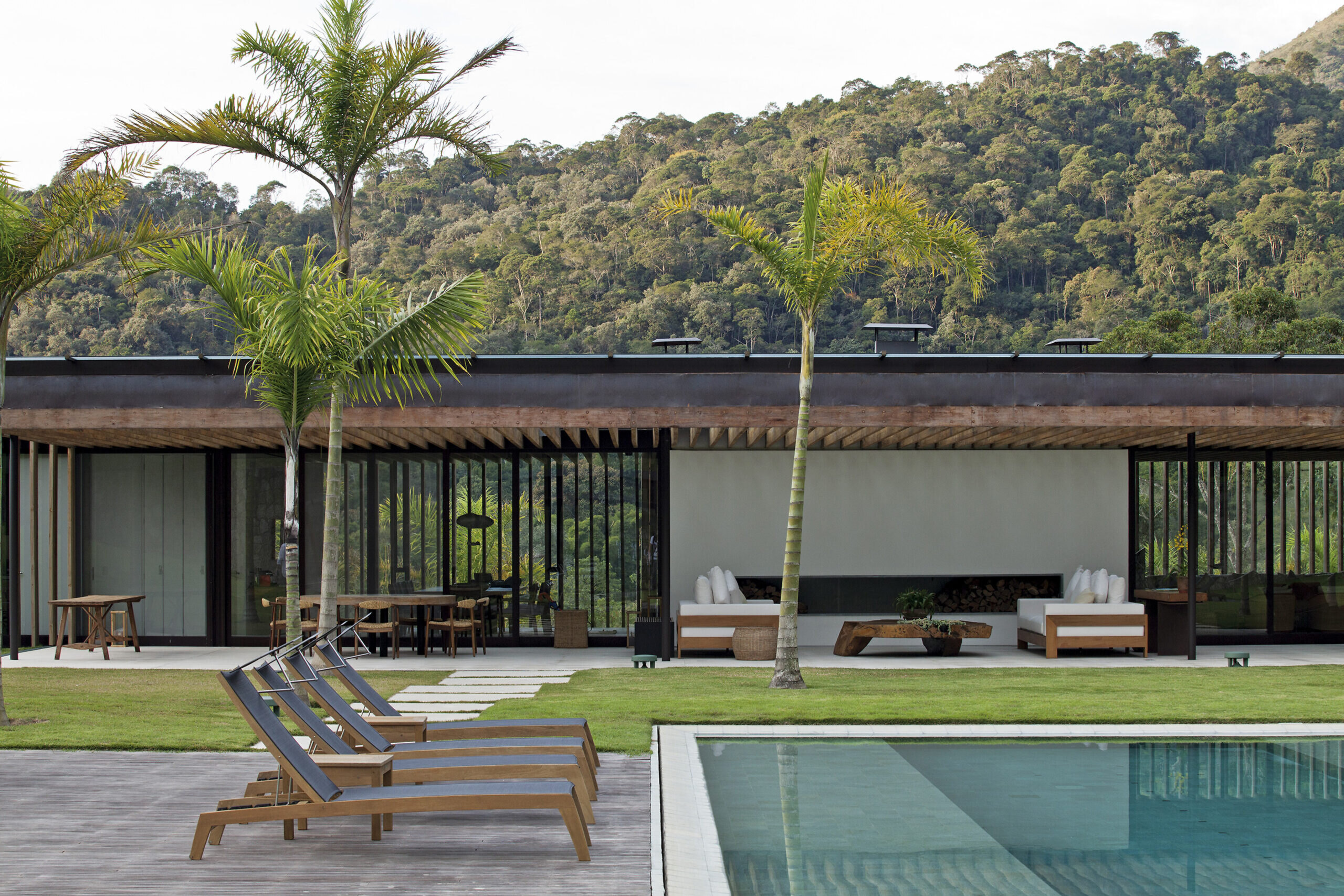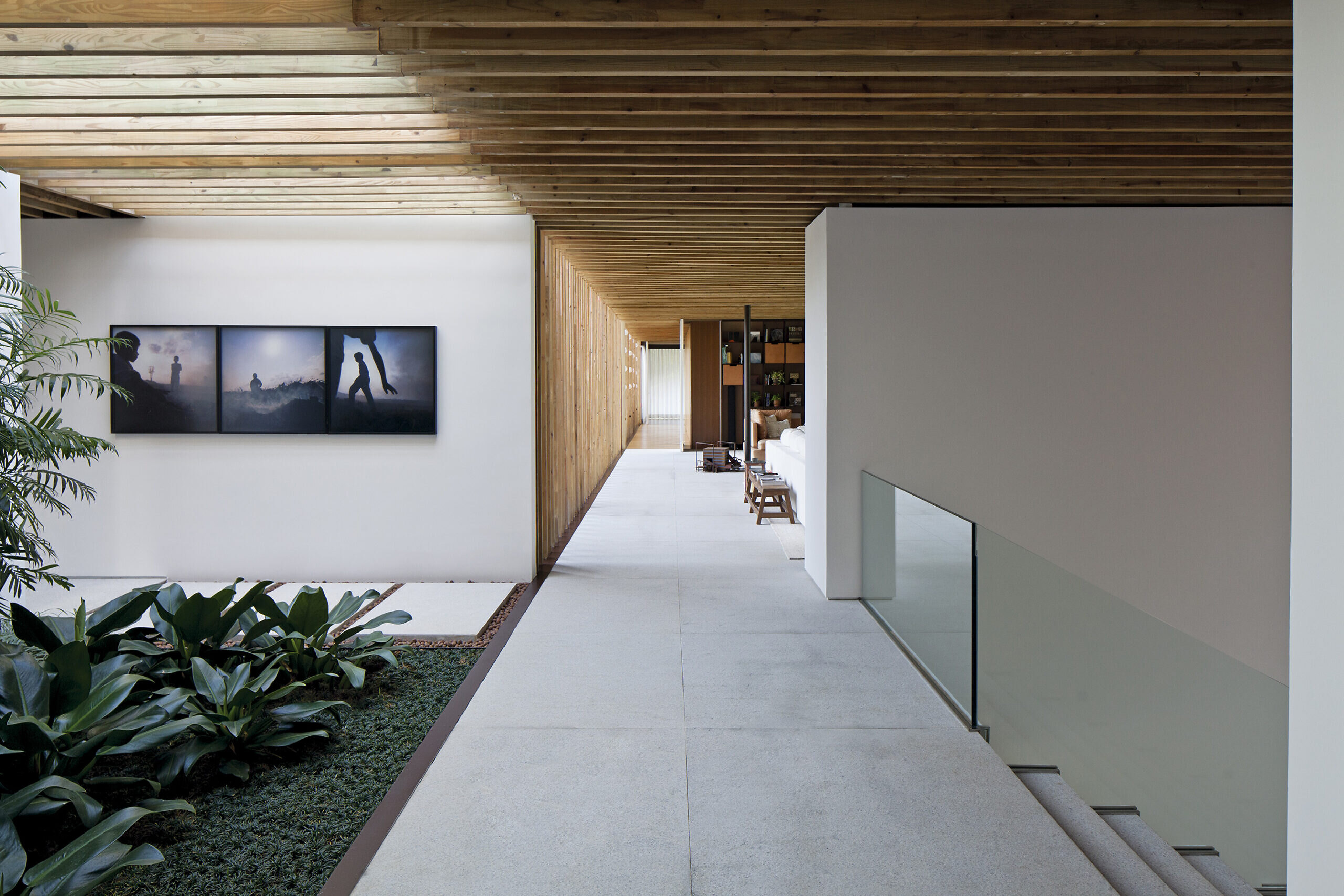 The mountains of Petrópolis was the scenery chosen by a Carioca couple to spend their weekends and holidays with family and friends.
Since the house is always full and has frequent visitors, it was necessary to create a program cautiously thought to create the perfect wellness and relaxation centre.
A topographical approach was developed to sculpt the land and to integrate the architecture with nature, the elements that create the house were often hidden in the natural unevenness of the site, so there is mimicking with the land. Consequently, the construction was distributed through the land, being basically a single storey house characterised by different independent blocks. Concrete structures and garden slabs bind into the topography and others subtly stand out through a mesh of wood in the landscape, created through a succession of structural frames.
The access to the house is through a paved pathway leading to a suspended volume. This creates a front porch with a stunning view of the rocky mountains in the background.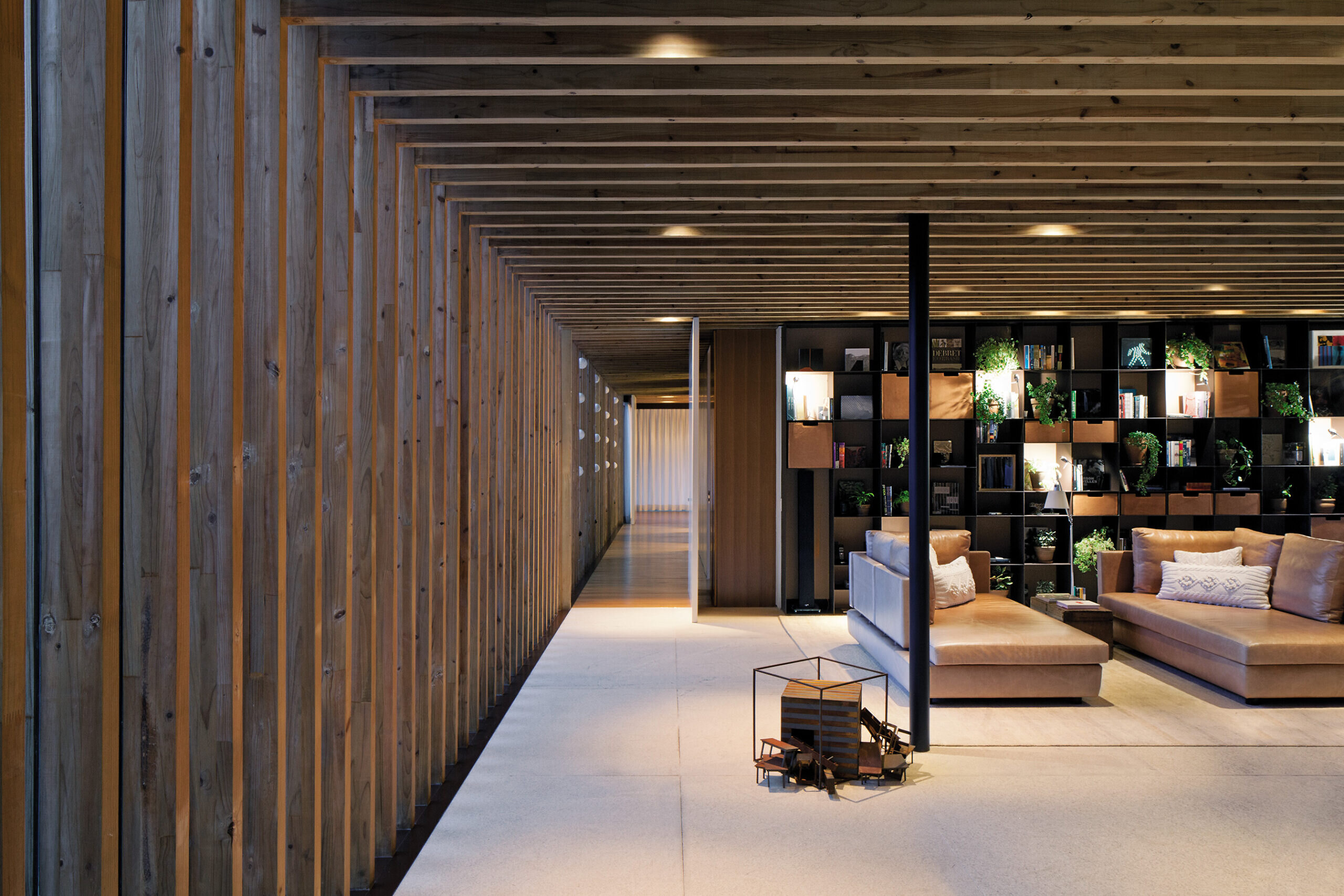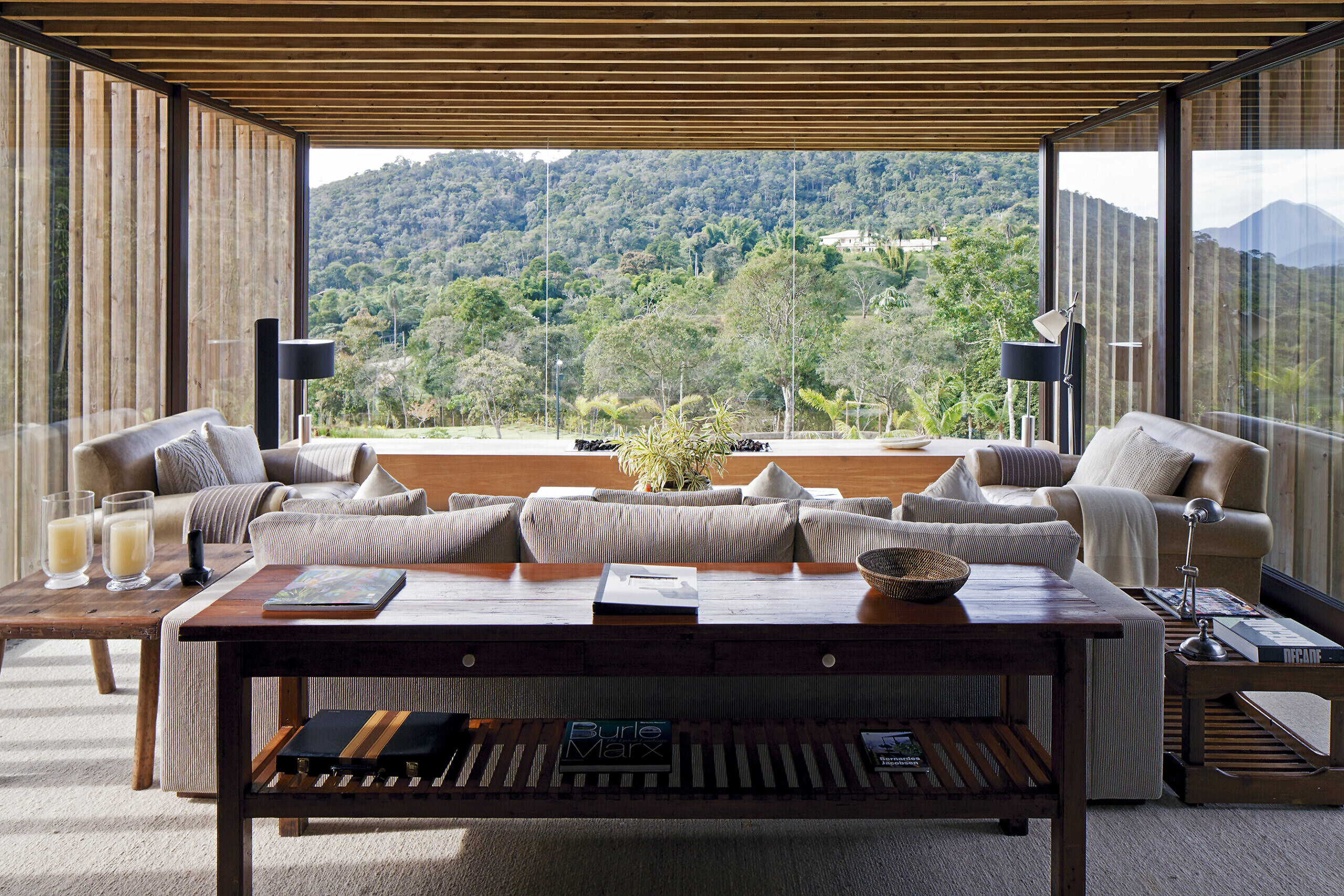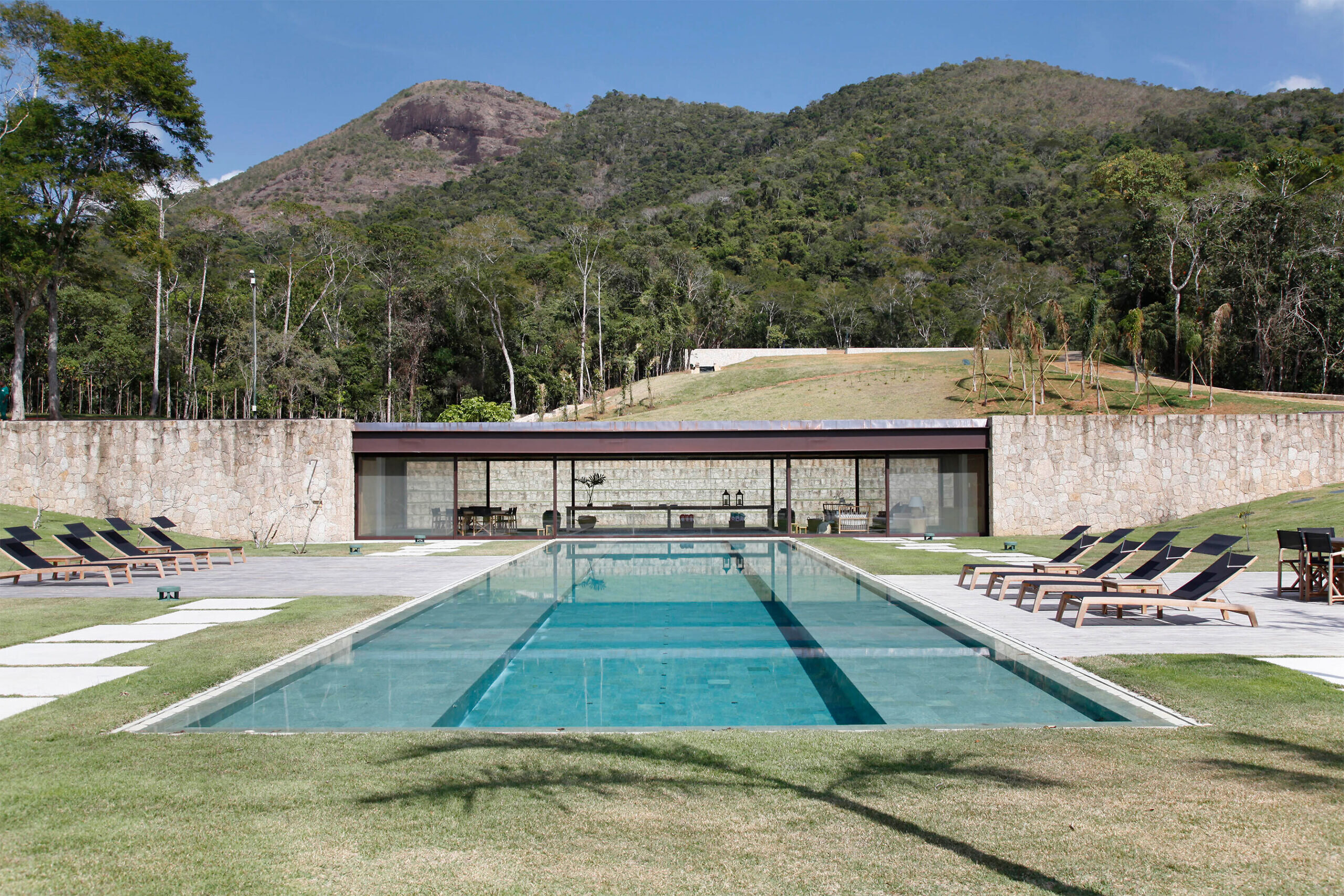 From a central core of the main house, you will find implanted on the land the SPA located by the pool, the children's house, leisure pavilion with a tennis court and further away from the house the maids' quarters.
The main house has a linear floor plan. On the ground floor of this construction are the living and dining rooms, lavatory, pantry, four guest suites and a deck. The deck faces the pool and spa. The guest suites have bladed louvered panels closing. In the inferior part of the house is the garage, office, lavatory, service area and a home theatre.
The decoration is striking with few, but precious handpicked furniture and objects.
The garden slabs form a ceiling for some blocks of the house, so indoor comfort is maintained for visitors. The fireplace and interior gardens help regulate the temperature. The existence of large glass panels and skylights lets in natural light.
The house generates different atmospheres depending on the brightness. By day the porticos create a game of exciting lights and shadow and at night the lights make the room cozy.