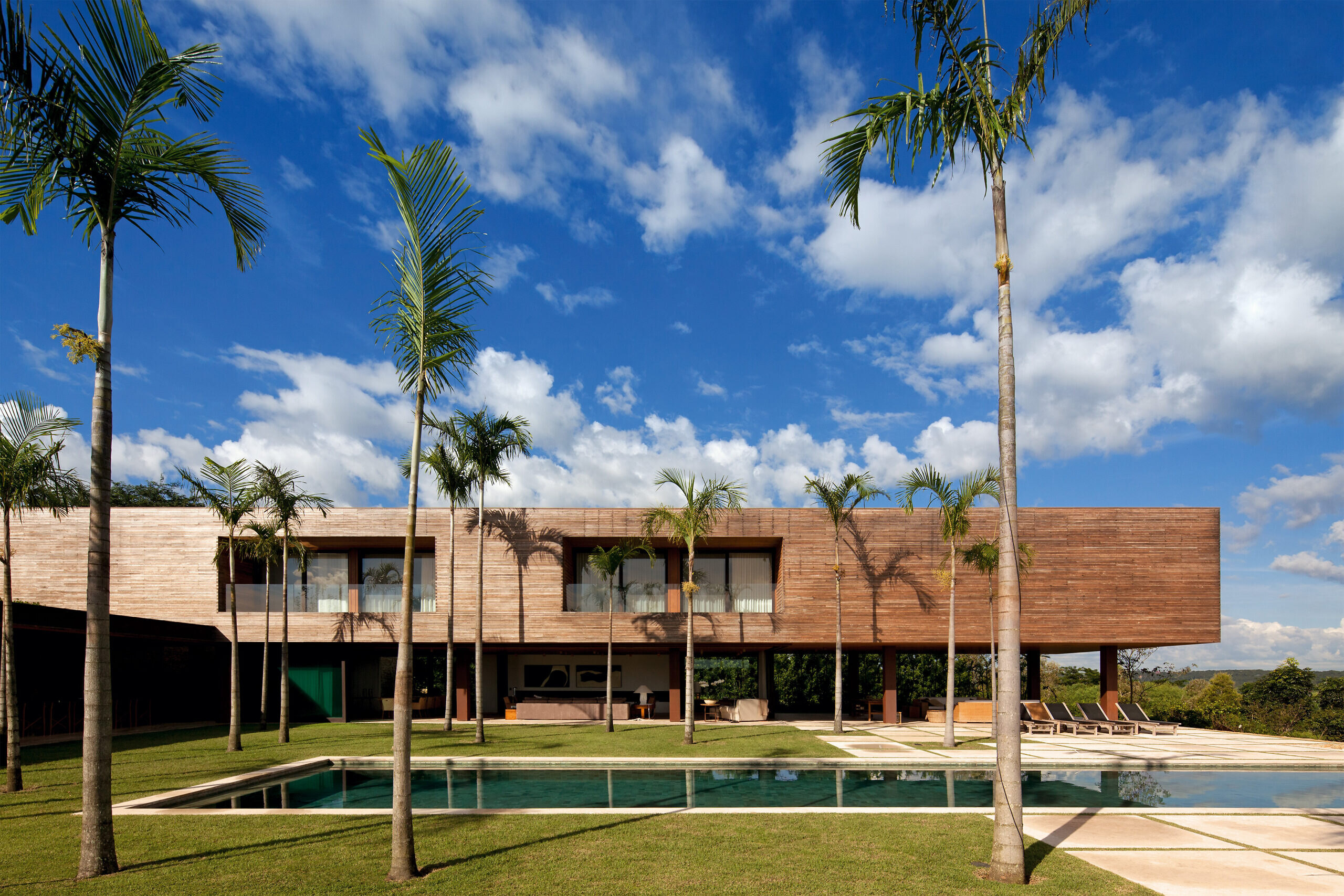 CT House
Bragança Paulista, SP
Facts
Total Area

6.970,00 m²
Built Area

1.150,00 m²
Conclusion

2010
Project
Office

Bernardes + Jacobsen Arquitetura
Office's Team

Edgar Murata, Jaime Cunha Junior, Valesca Daólio
Interiors

Bernardes + Jacobsen Arquitetura (Eza Viegas)
Interior's Team

Débora Stefanelli
Light Design

Studio LX
Landscape

Isabel Duprat
Photos

Leonardo Finotti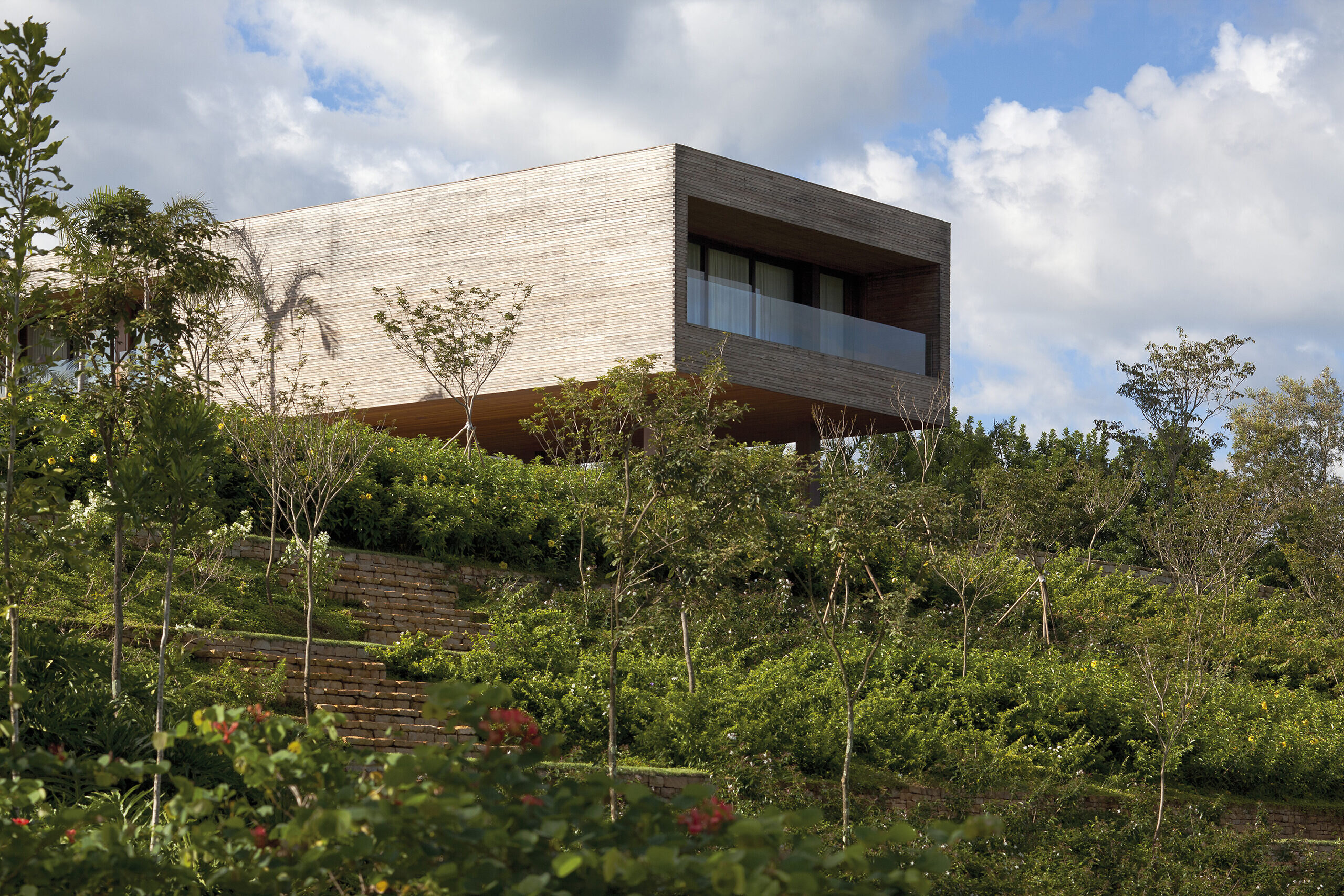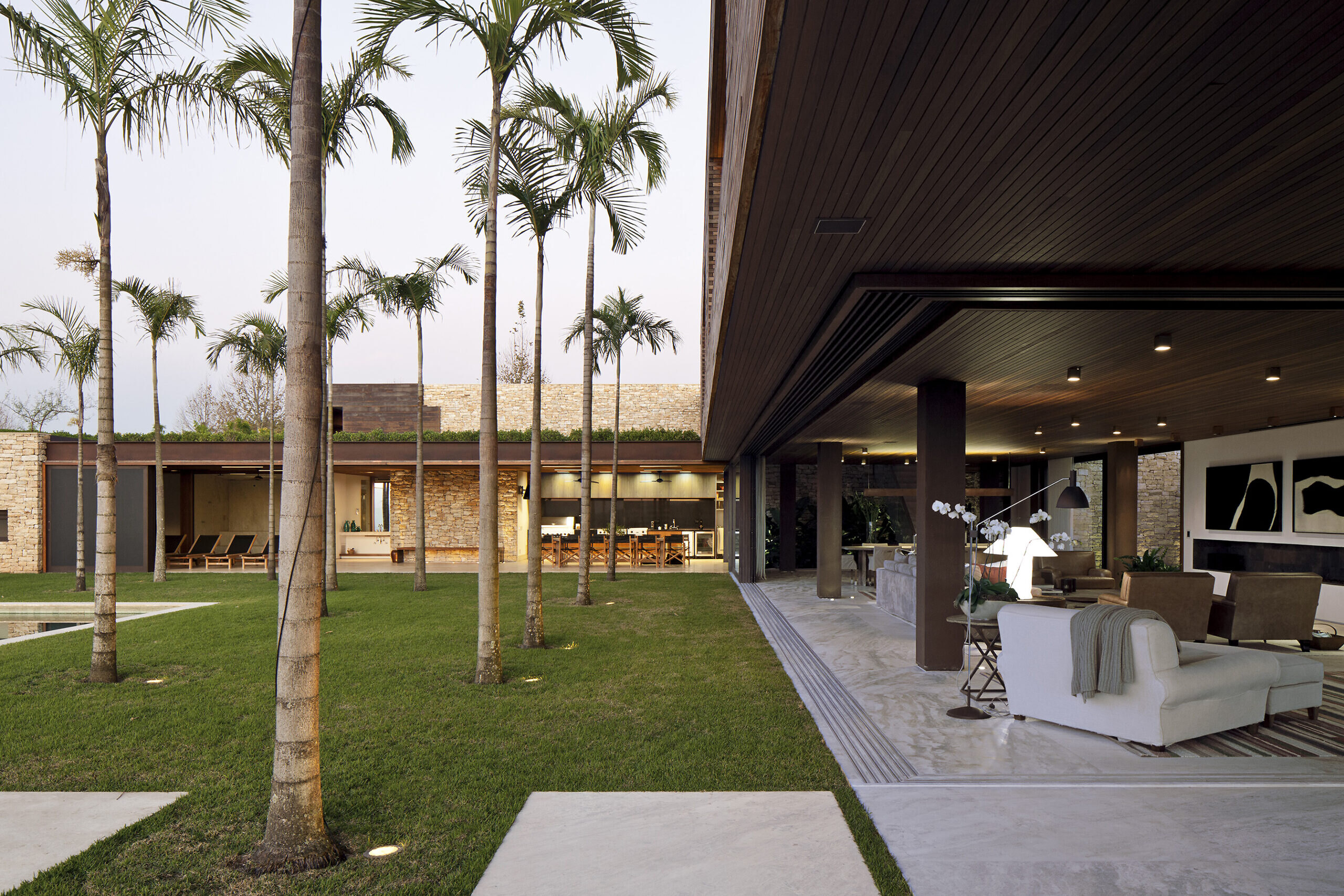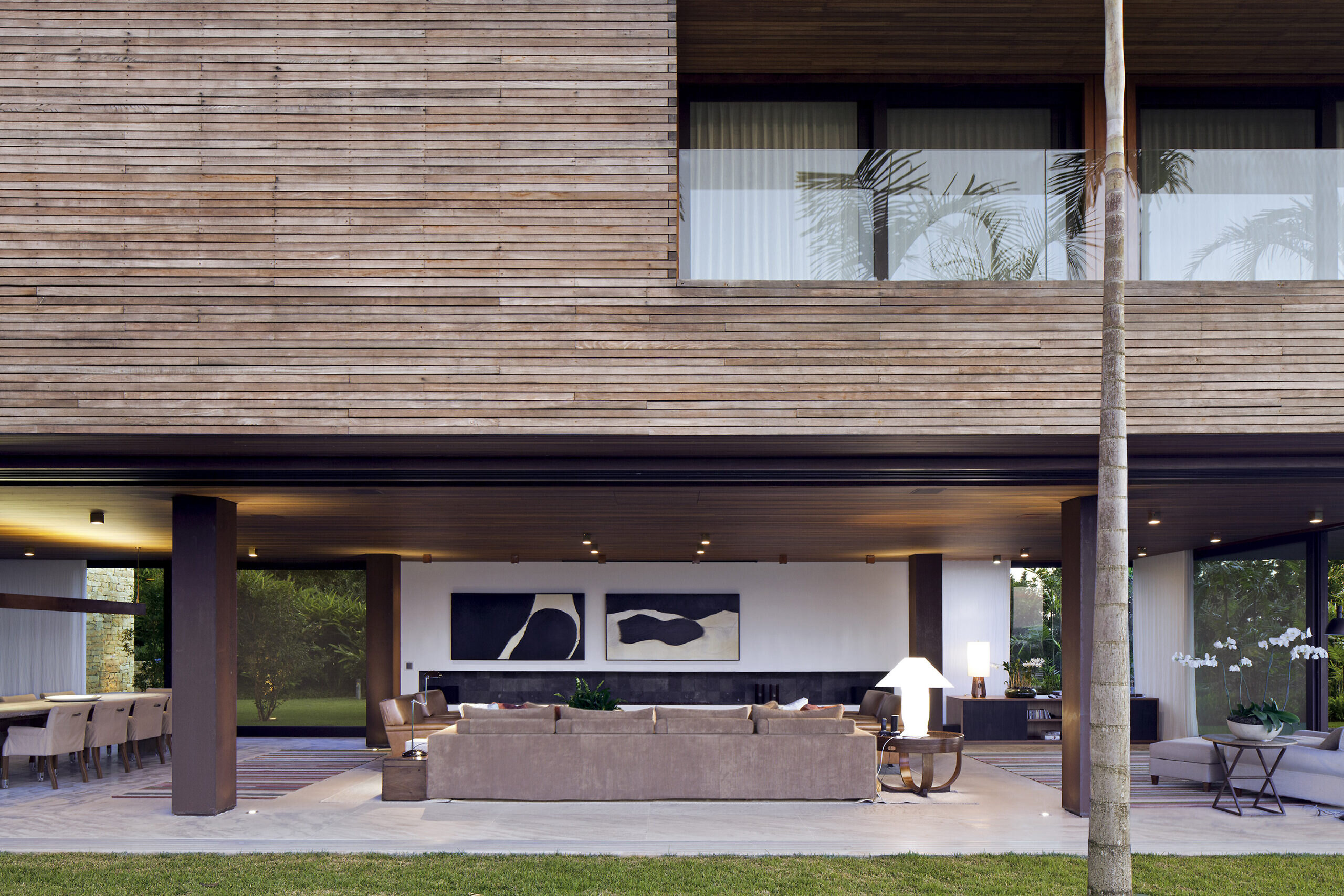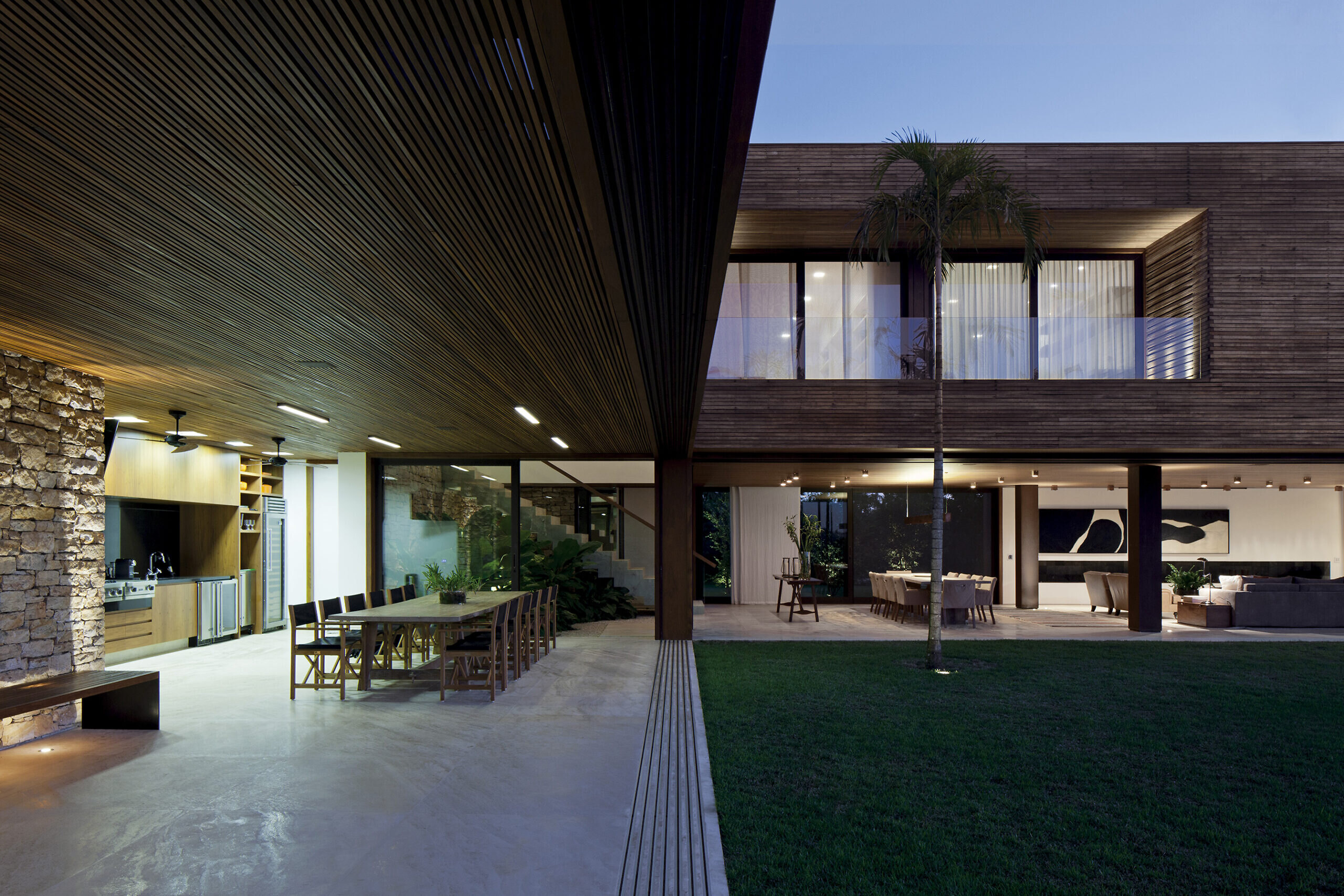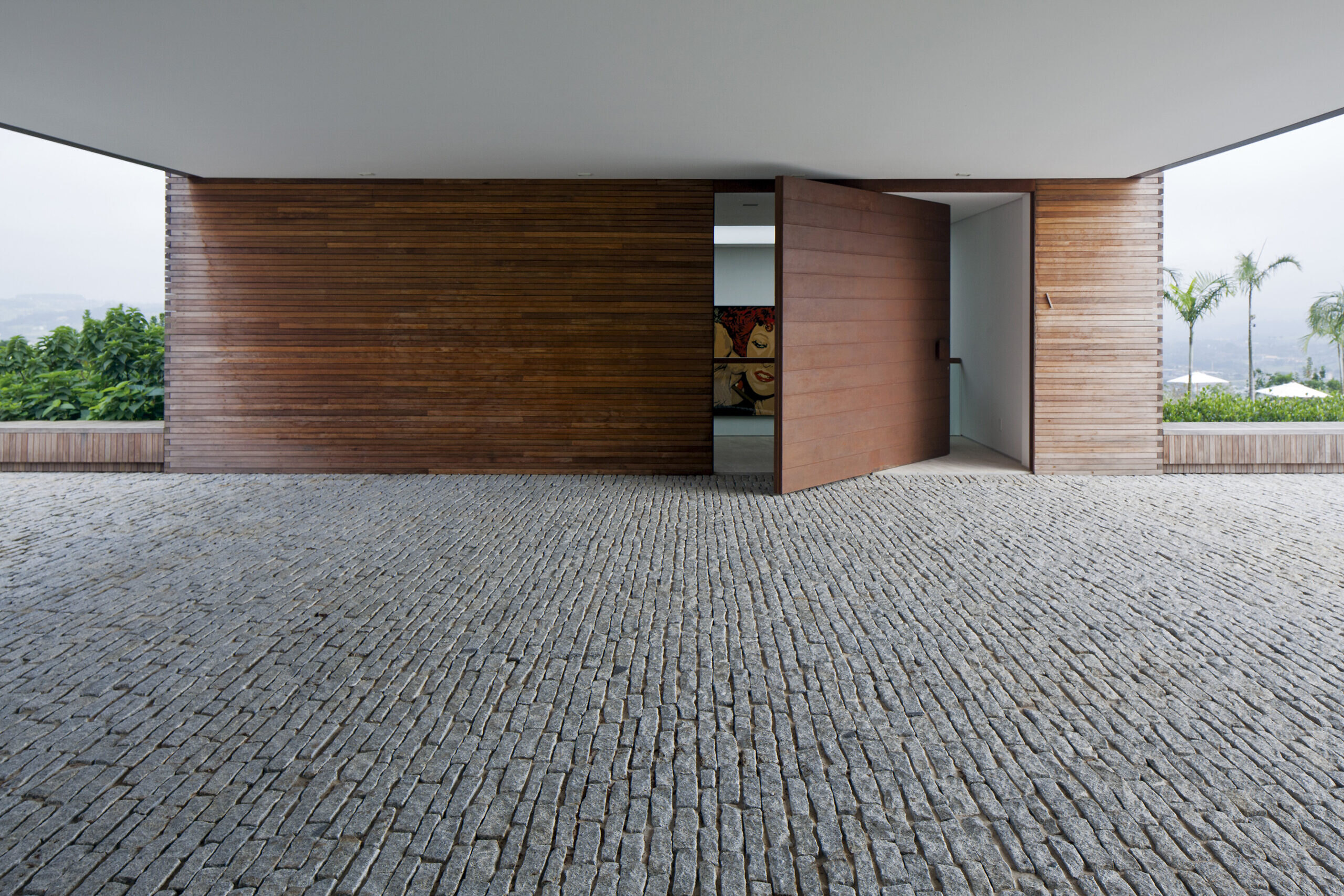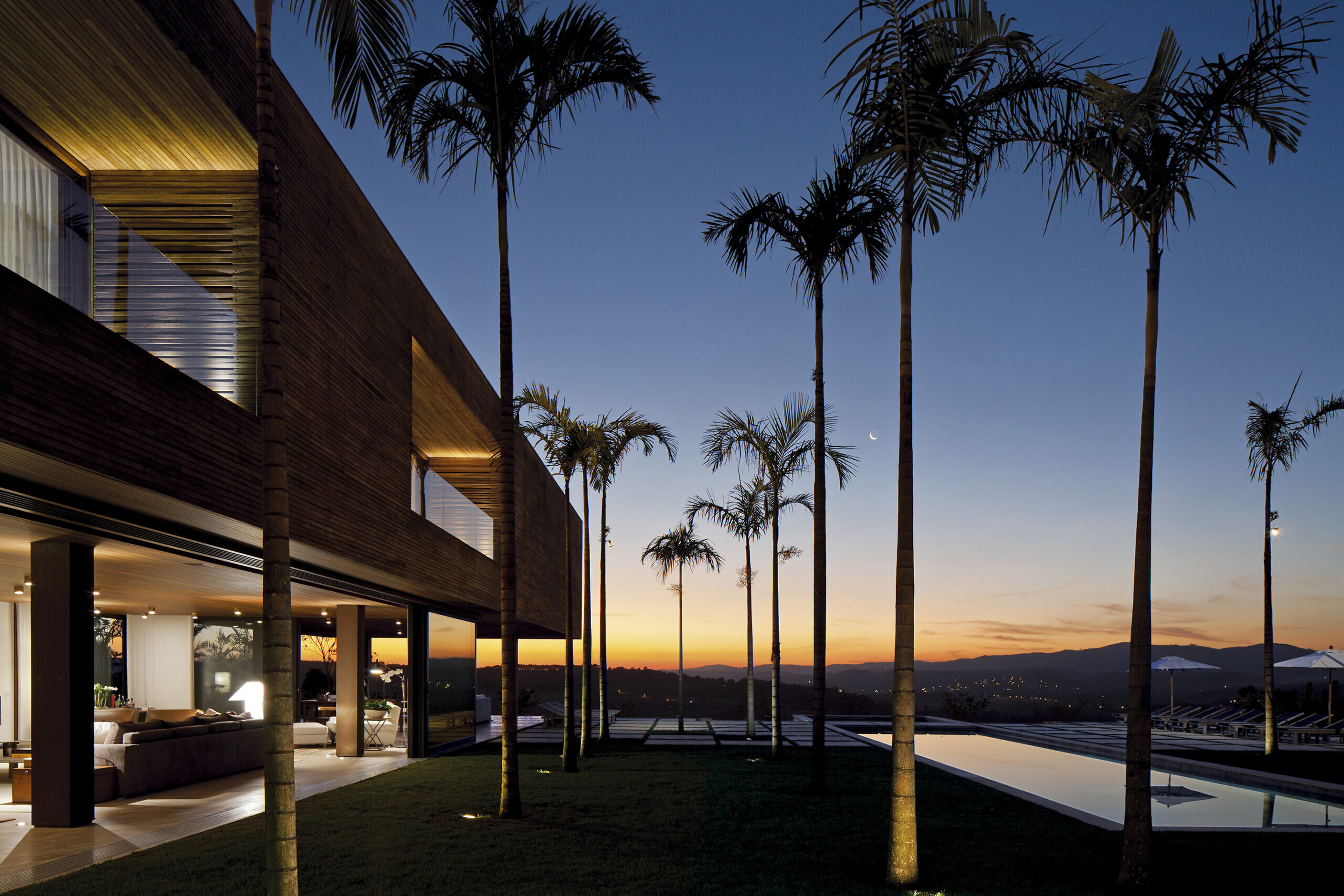 The residence is located an hour and a half from the city of São Paulo, in a private estate for holiday homes.
The deployment of the house is made up by distinct and perpendicular volumes, which envisioned the organization of spaces and function creating two plateaus, one for access and the other for leisure.
The highest level, the access plateau, is occupied by the home keepers' area, garage and service area on the volume parallel to the street. Camouflaged by a stone wall this deployment allows the intimate area to be located away from the street access, providing total privacy to residences.
The access to the main construction is through a large patio and stands out in the landscape. Perpendicular to the street, the main construction is leaning against the lateral setback and holds an intimate area. This large parallelepiped has its sides and bottom faces covered in grey tropical wood. The bedrooms verandas were created from the subtraction of this volume, which are facing north and are overlooking the leisure level.
From the room level access, a staircase is located in the middle of the garden provides highpoint lighting and gives access to the inferior floor, which leads directly to the living areas located bellow the wooden volume. This space was treated in the most see-through manner, simulating a piloti in the main block, emphasizing the bedrooms wooden volume even more and integrating with the outside leisure level, where the pool is located. Also the perpendicular volume is fully integrated with the external areas, camouflaged by grassy slabs and organizes the rest of the program: verandas, locker rooms, sauna as well as the kitchen area, technical areas and guest bedrooms. Therefore the deployment of the same house is formed by two distinct volumes emphasising the houses' landscape through a single rectangular volume, facing the beautiful surrounding view and fully integrated in it.