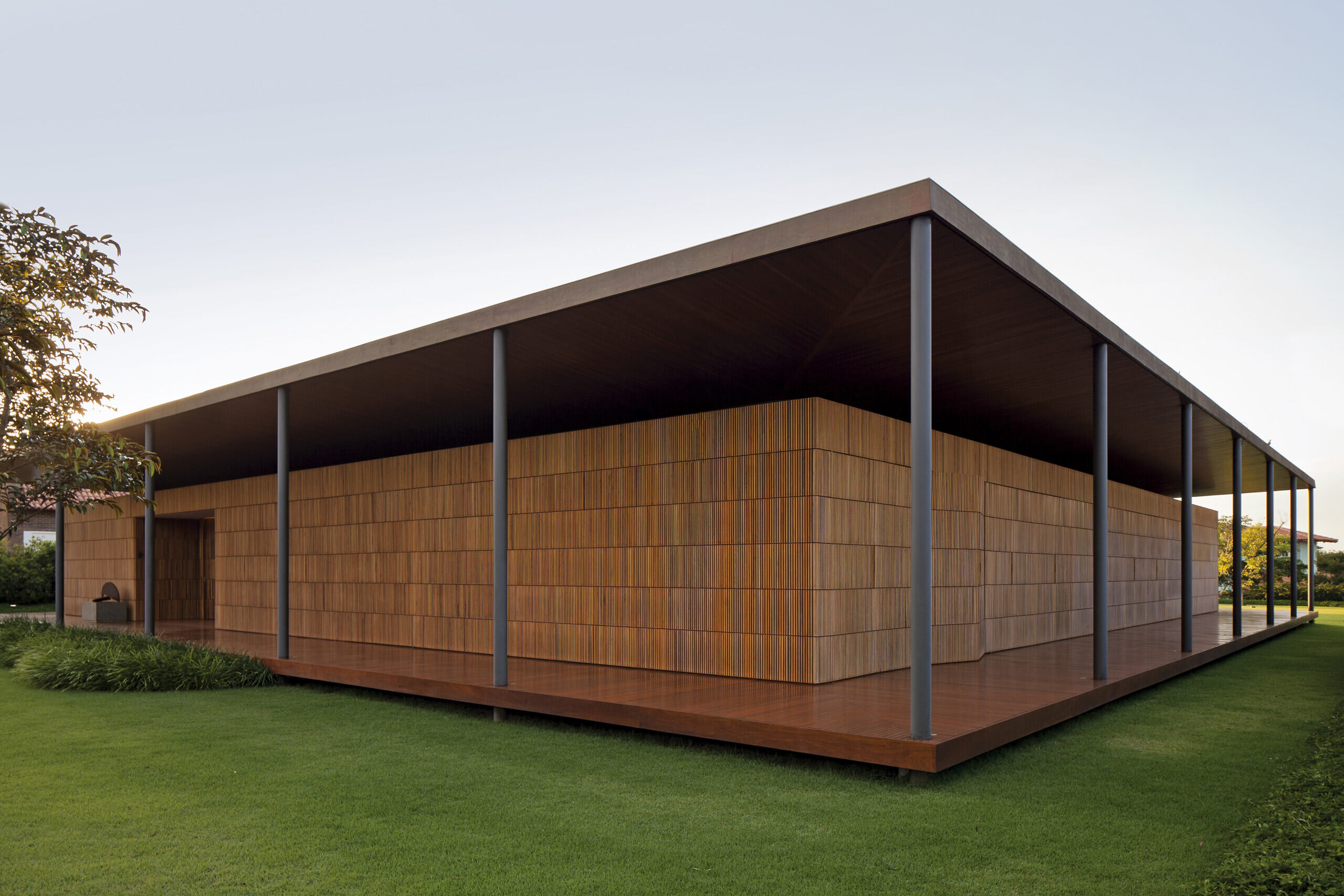 ML House
Porto Feliz, SP
Facts
Total Area

2.790,74 m²
Built Area

918,14 m²
Conclusion

2010
Project
Office

Bernardes + Jacobsen Arquitetura
Office's Team

Christian Rojas, Daniel Vannucchi, Edgar Murata, Gabriel Bocchile, Jaime Cunha Junior, Ricardo Luna
Interiors

Marina Linhares
Landscape

Isabel Duprat
Photos

Leonardo Finotti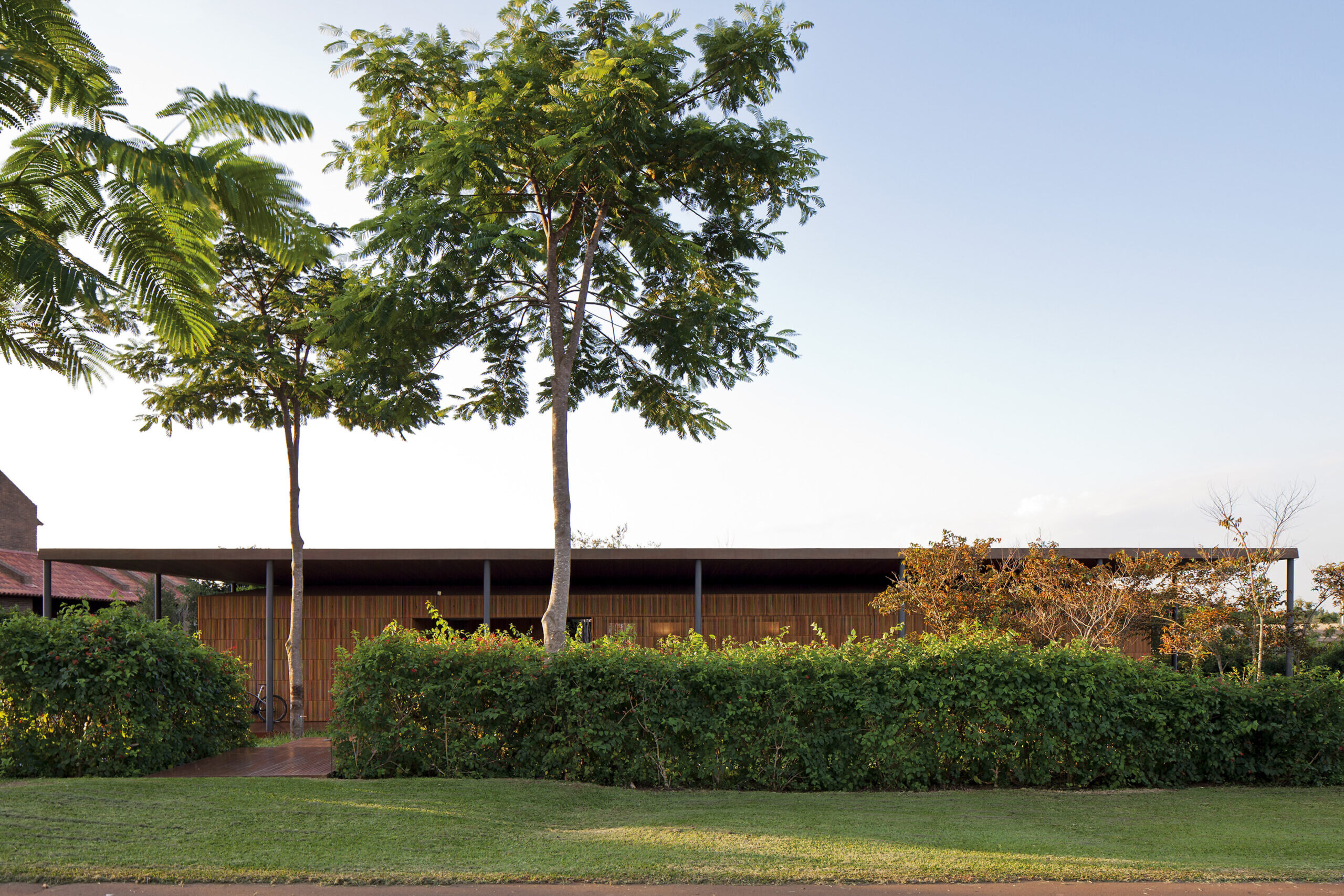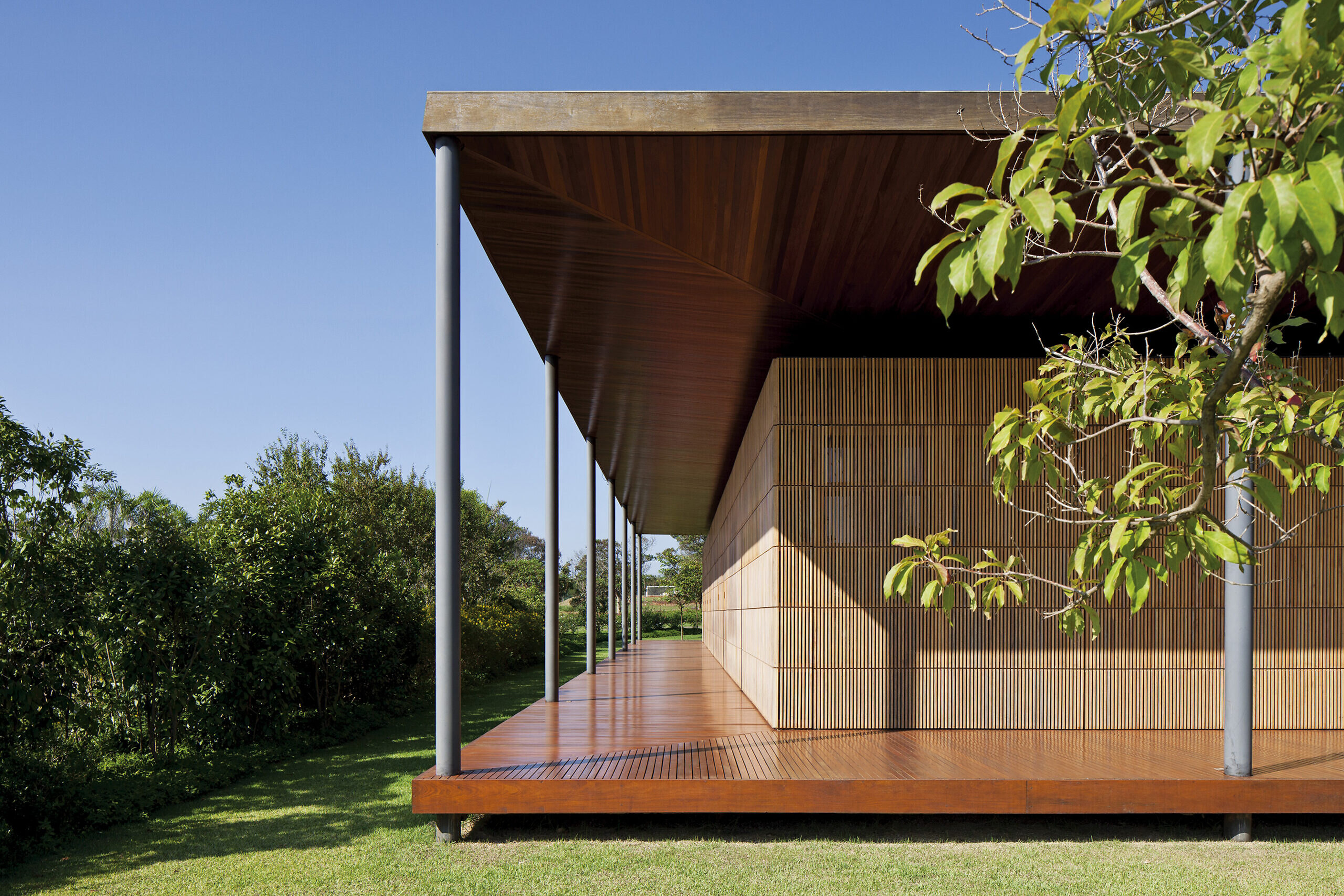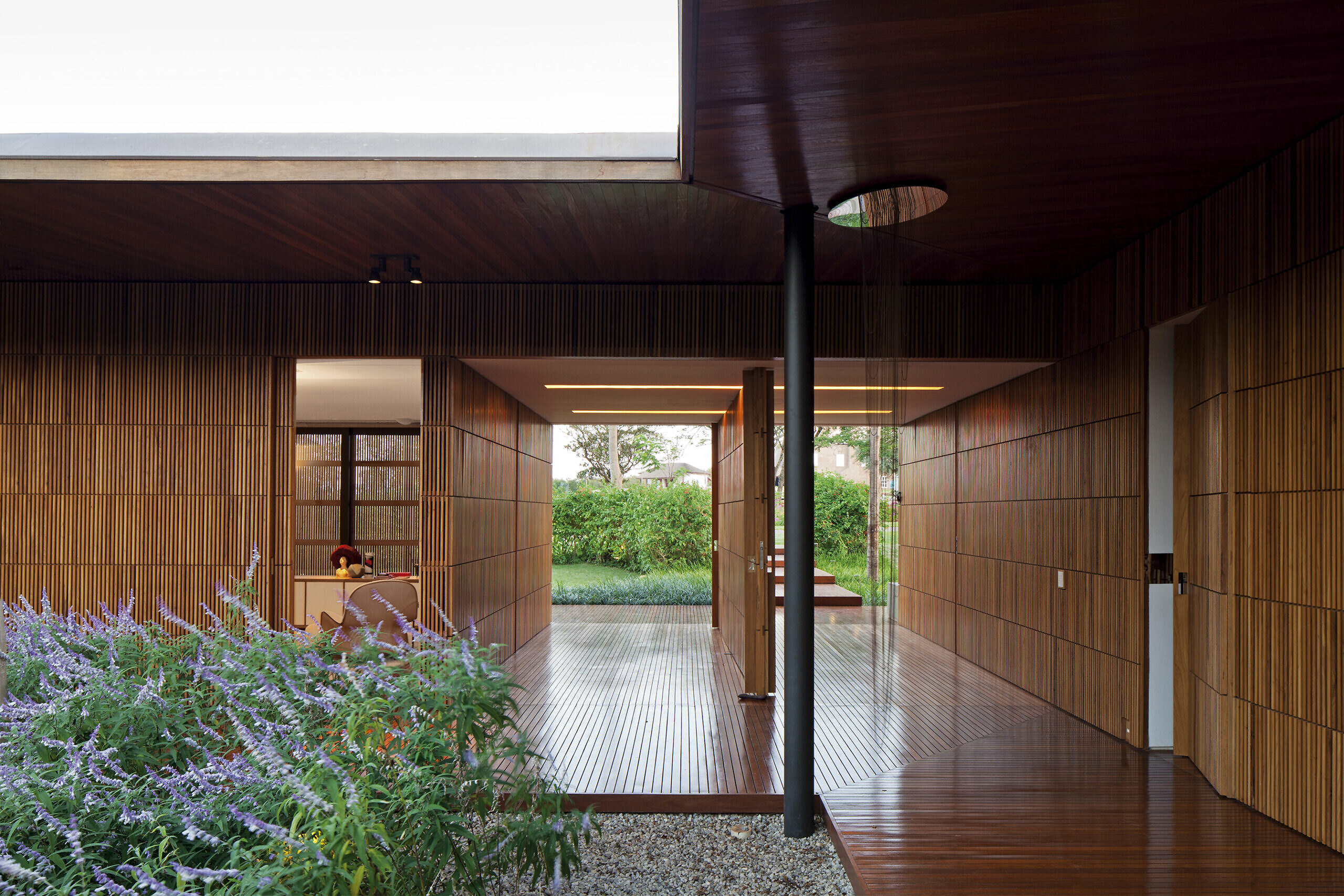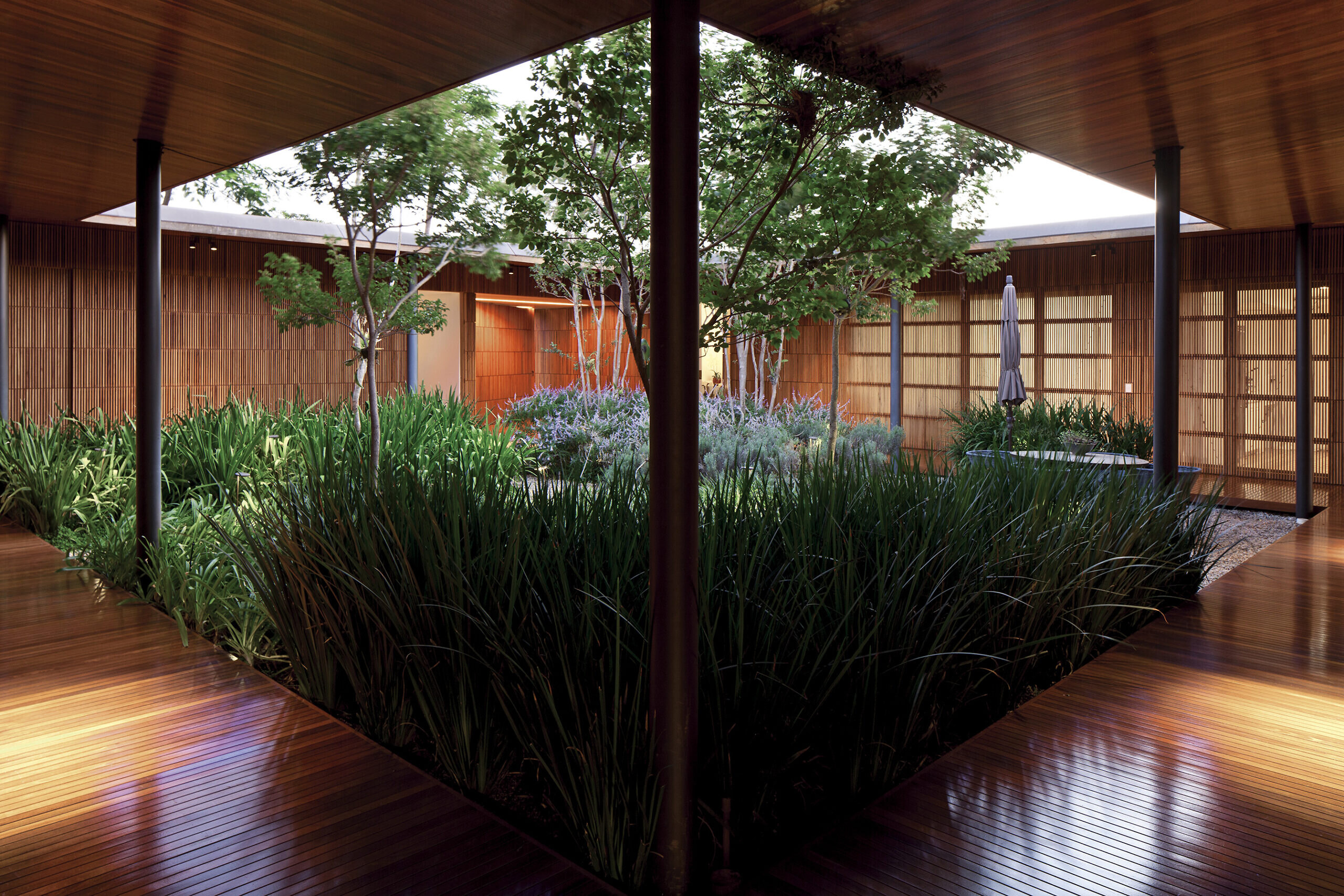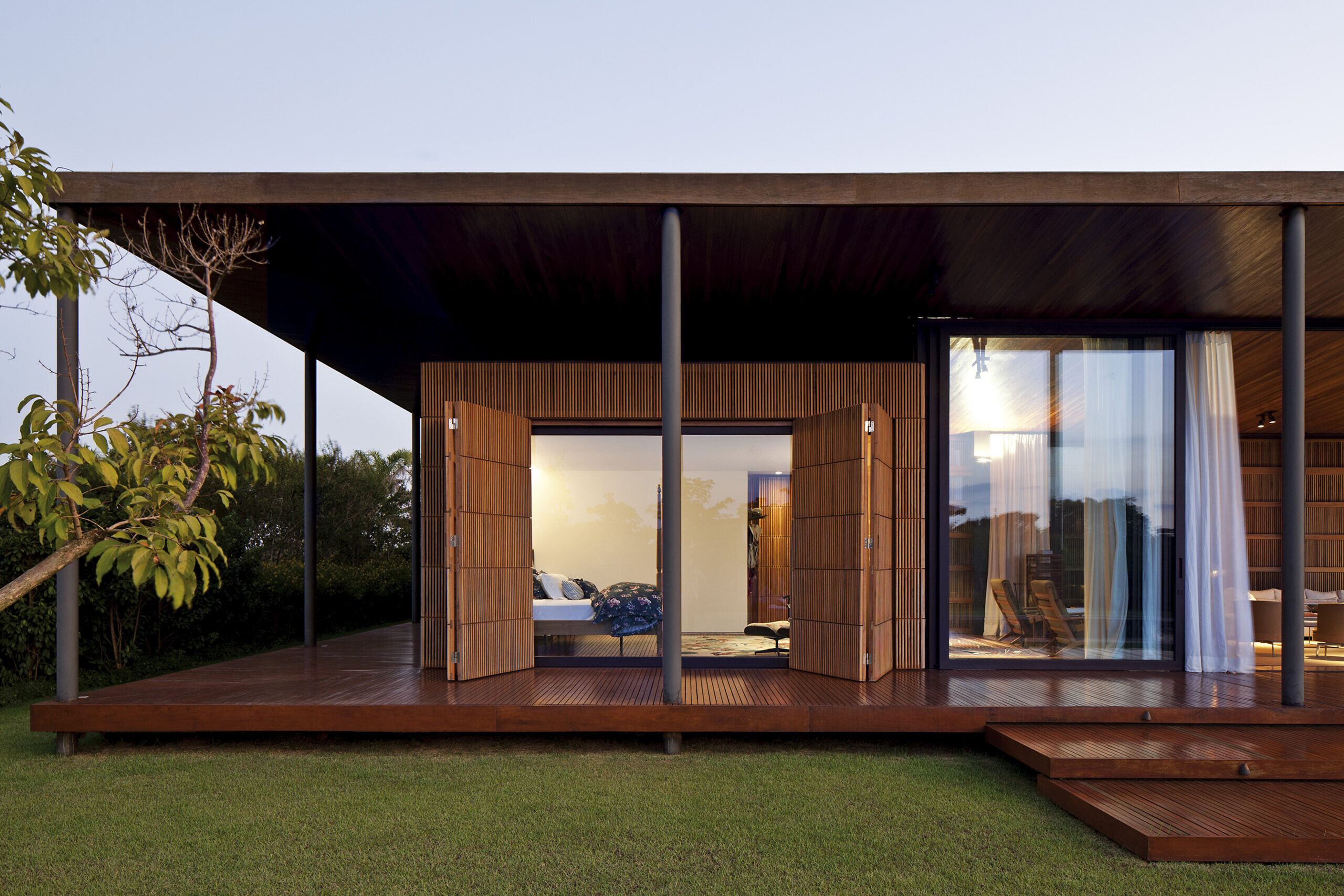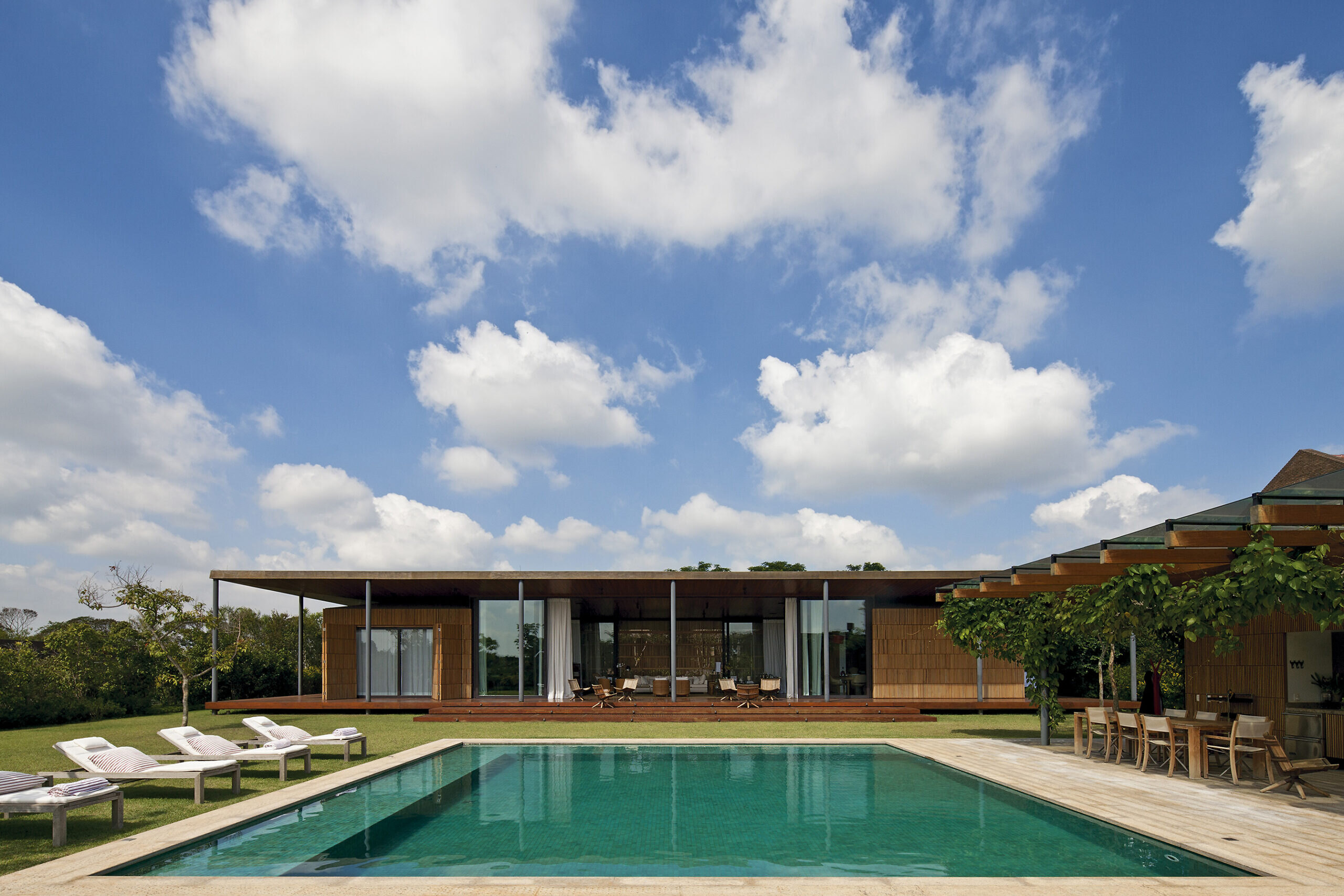 This is a weekend house for a couple with two young daughters, located an hour's drive from the city of São Paulo.
The houses geometry is quite simple. In the floor plan, a succession of squares are seen, having the eaves as the most external square, followed by an external and internal façade subsequently, ending in another eaves and formed by a garden in the most internal square. The main access is through a large pivoting door leading to an internal hallway, a type of engwa that outlines the garden.
The house has two facades, one facing the exterior while the other faces the interior garden. This feature in addition to providing more brightness also makes all the internal accesses around the garden.
The bedrooms face west and the service areas face east. The social part of the house is positioned in the north façade, facing the back of the land and facing the garden where the pool is set. The square shaped pool has the same dimensions as the interior garden and they are aligned. The living room is positioned between these two blocks. The home theatre is located by the main hallway facing the south façade.
In regards to the structure, smaller pillars were chosen and as a result more were used to set a rhythm, the pillars are located in the extremities of the rooftop.
The house is slightly suspended from the floor and the roof is detached from the volume of the rooms except for the living room, which intent was to make the most of its double ceiling height.
The exterior walls, floor and roof are all covered in wood and doors are camouflaged by the striped wooden panels, which can be opened or closed to have maximum use of the wooden pieces.