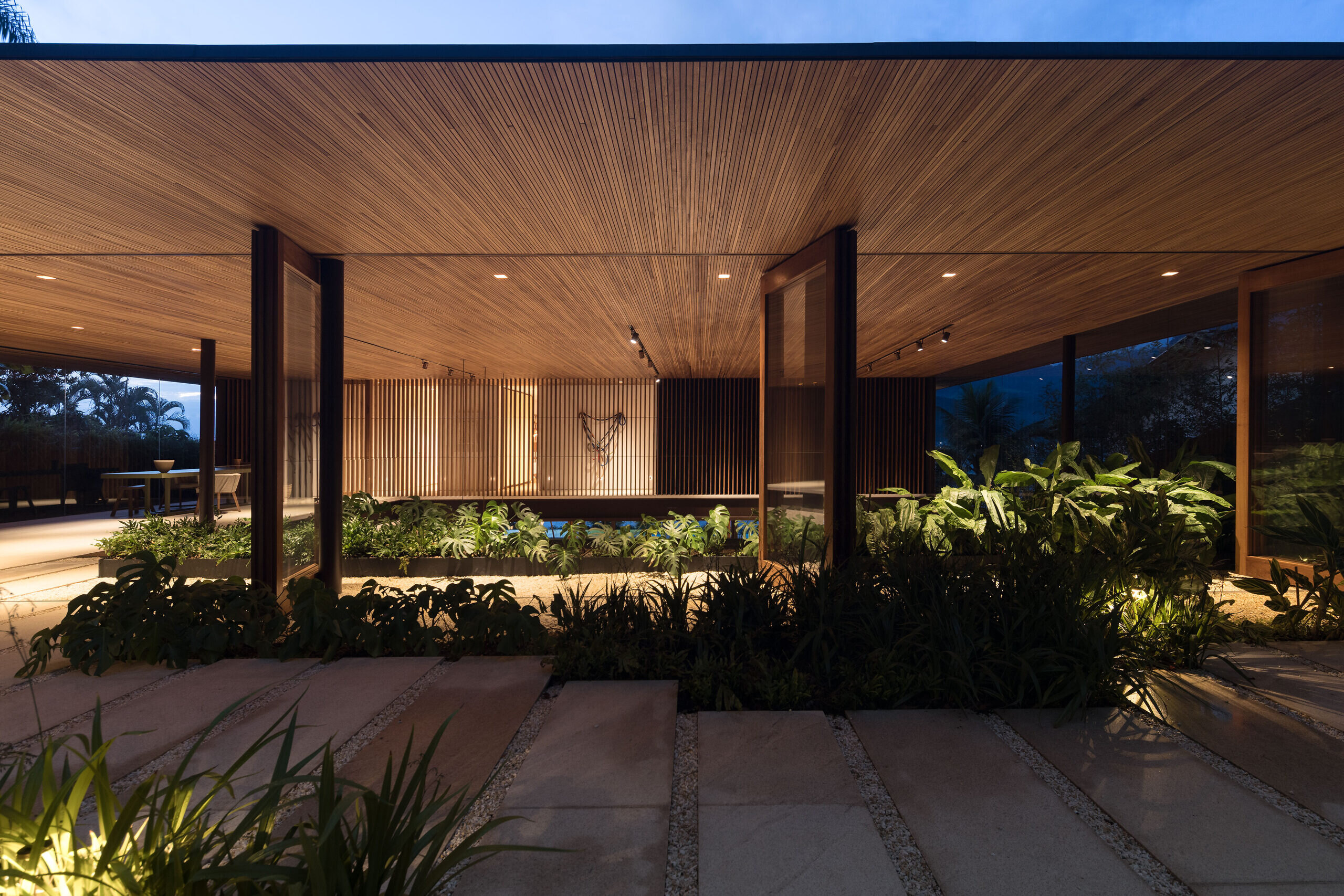 CMA House
Angra dos Reis
Facts
Total Area

1600m²
Built Area

900m²
Conclusion

2019
Project
Architecture

jacobsen arquitetura
Team

paulo jacobsen, bernardo jacobsen, edgar murata, marcelo vessoni, christian rojas, fernanda maeda, victor gonçalves, raissa simão, eduardo aparício, ricardo castelo branco, veridiana ruzzante,daniel vannuchi, tatiana kamogawa, mariana ferretti, Marcela Guerreiro
Interior Design Office

jacobsen arquitetura
Construction Company

Construviva/Osborne Construtora
Air Conditioning

Aerocoil
Structure

Abilitá Projetos Estruturais
Hydraulic and Electric

CPL Serviços Técnicos
Light Design

Lightworks
Landscaping

Cenário
Photography

Fernando Guerra
Large borders, wood paneling, glass vents and a large double standing floor in the living room are the main features of this project. Commissioned by a family that lives in Rio de Janeiro and spends most of his free time in the archipelago of Angra dos Reis with friends, the requests permeate between lightness, breadth and fresh air, constant sensations linked to the ocean.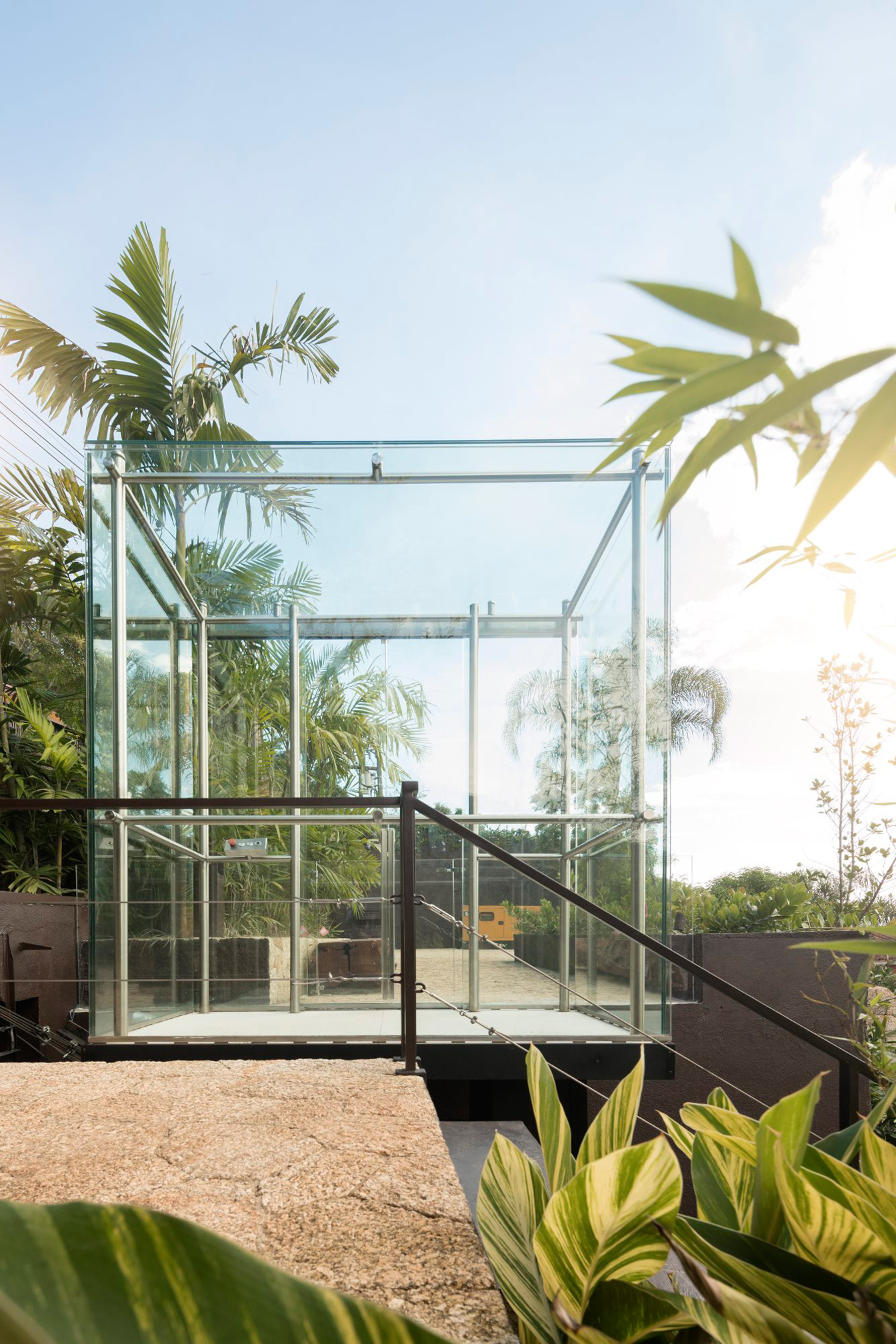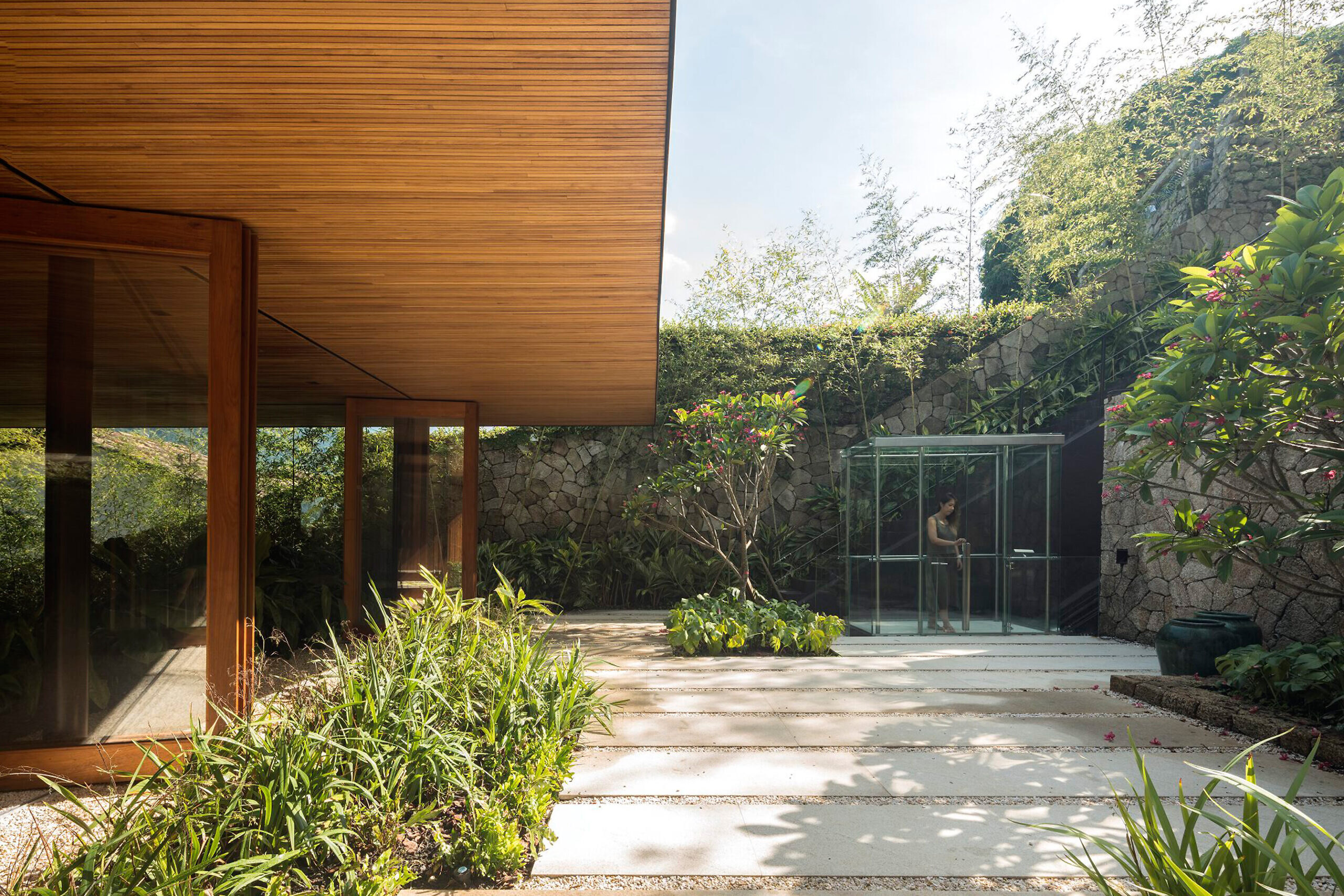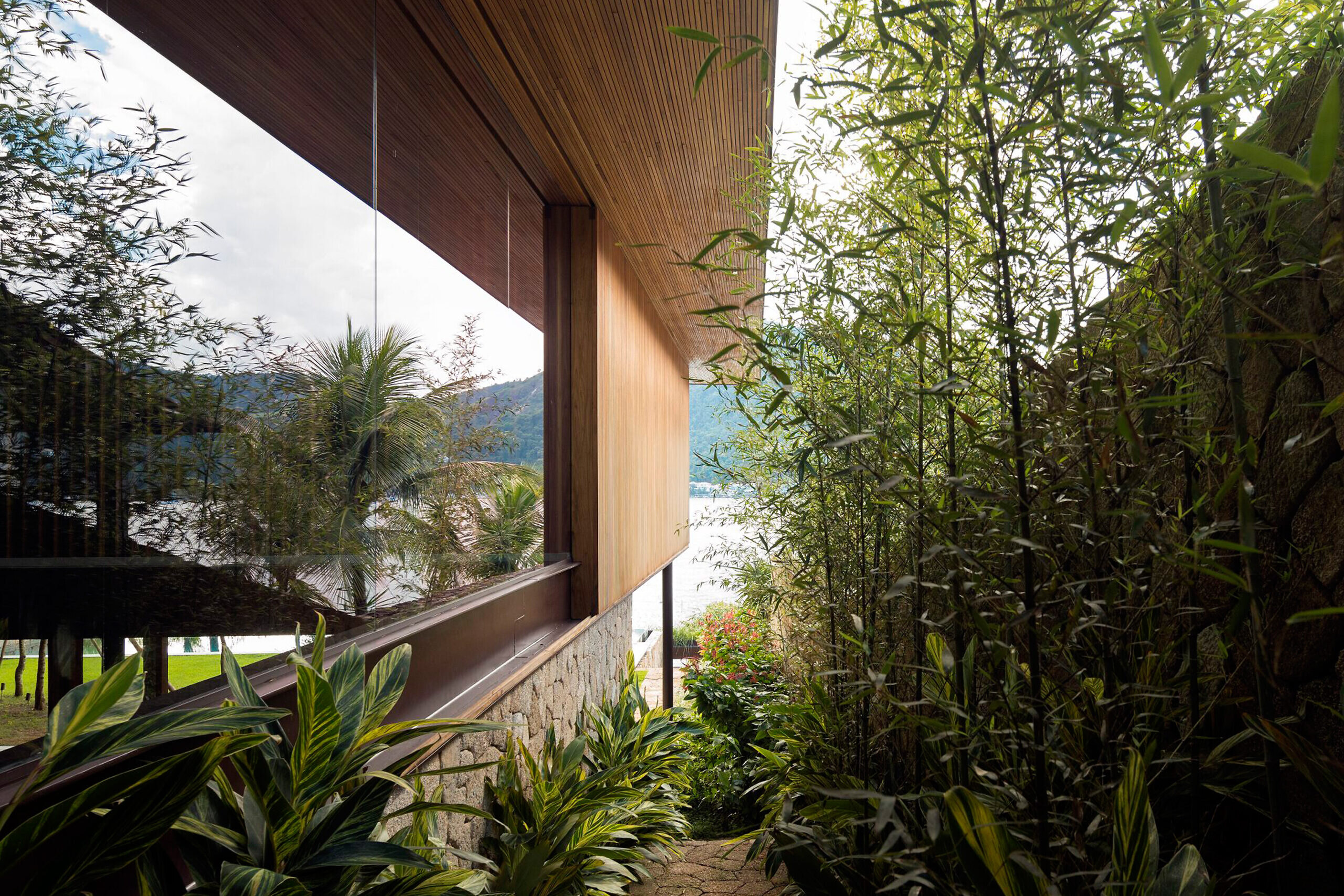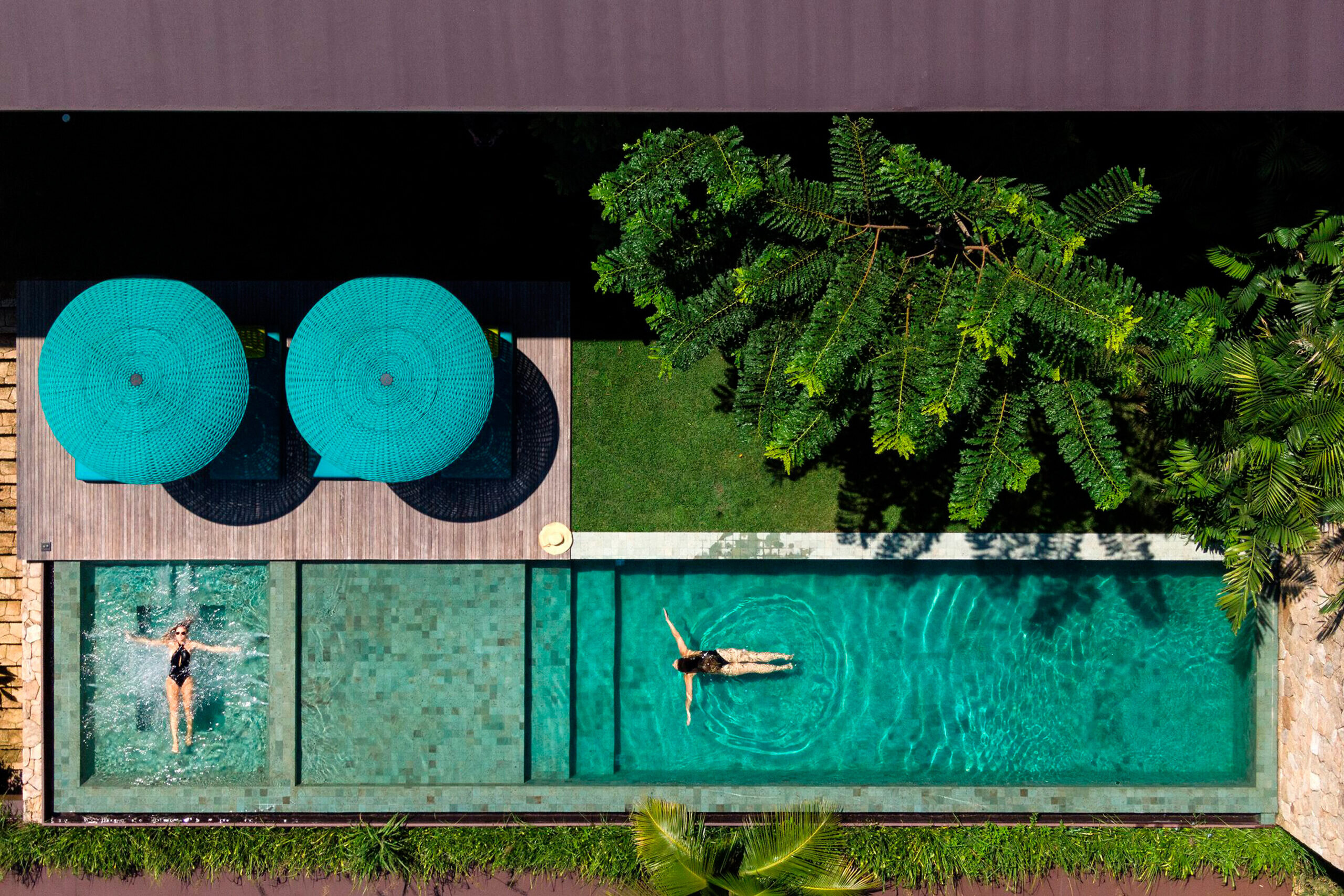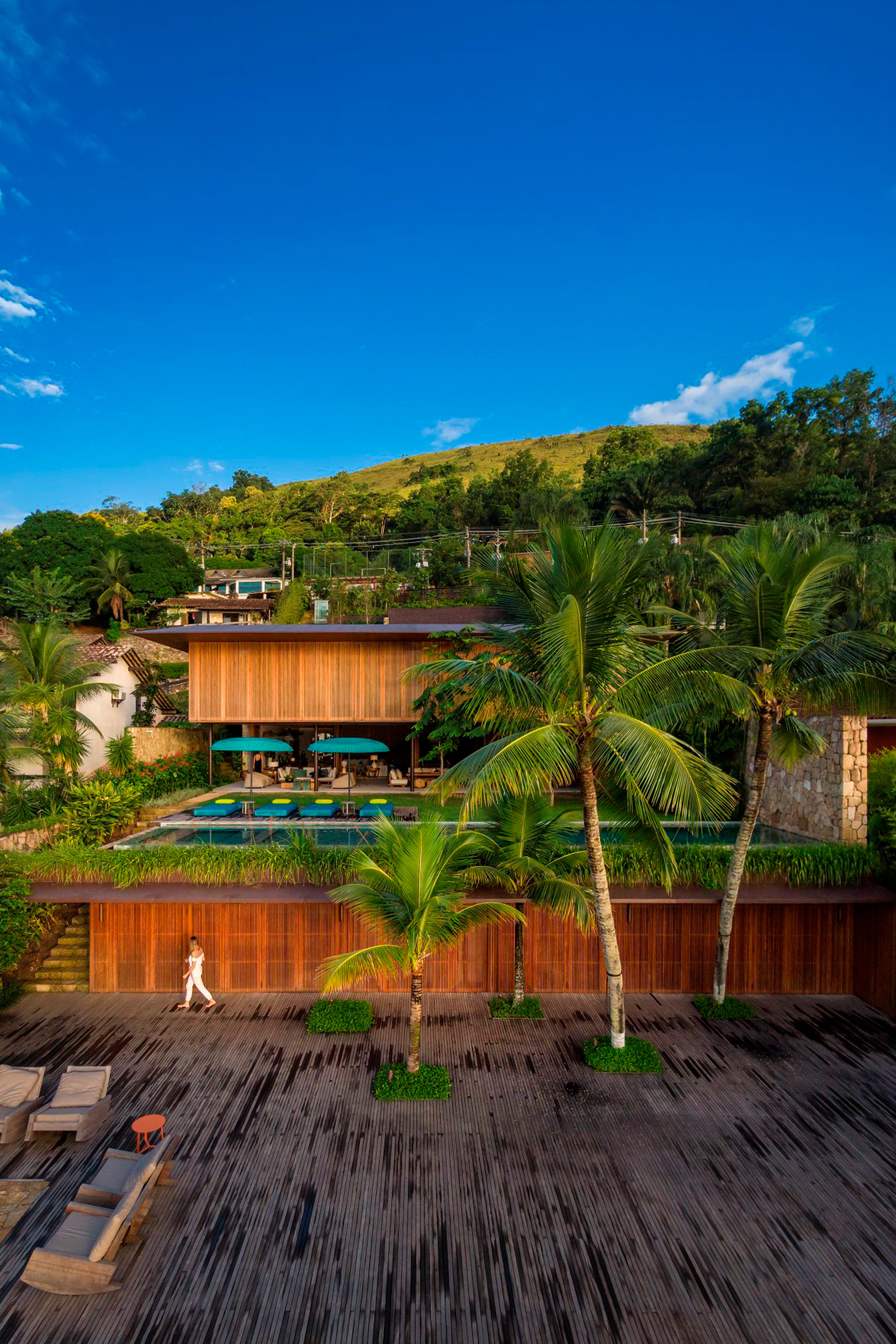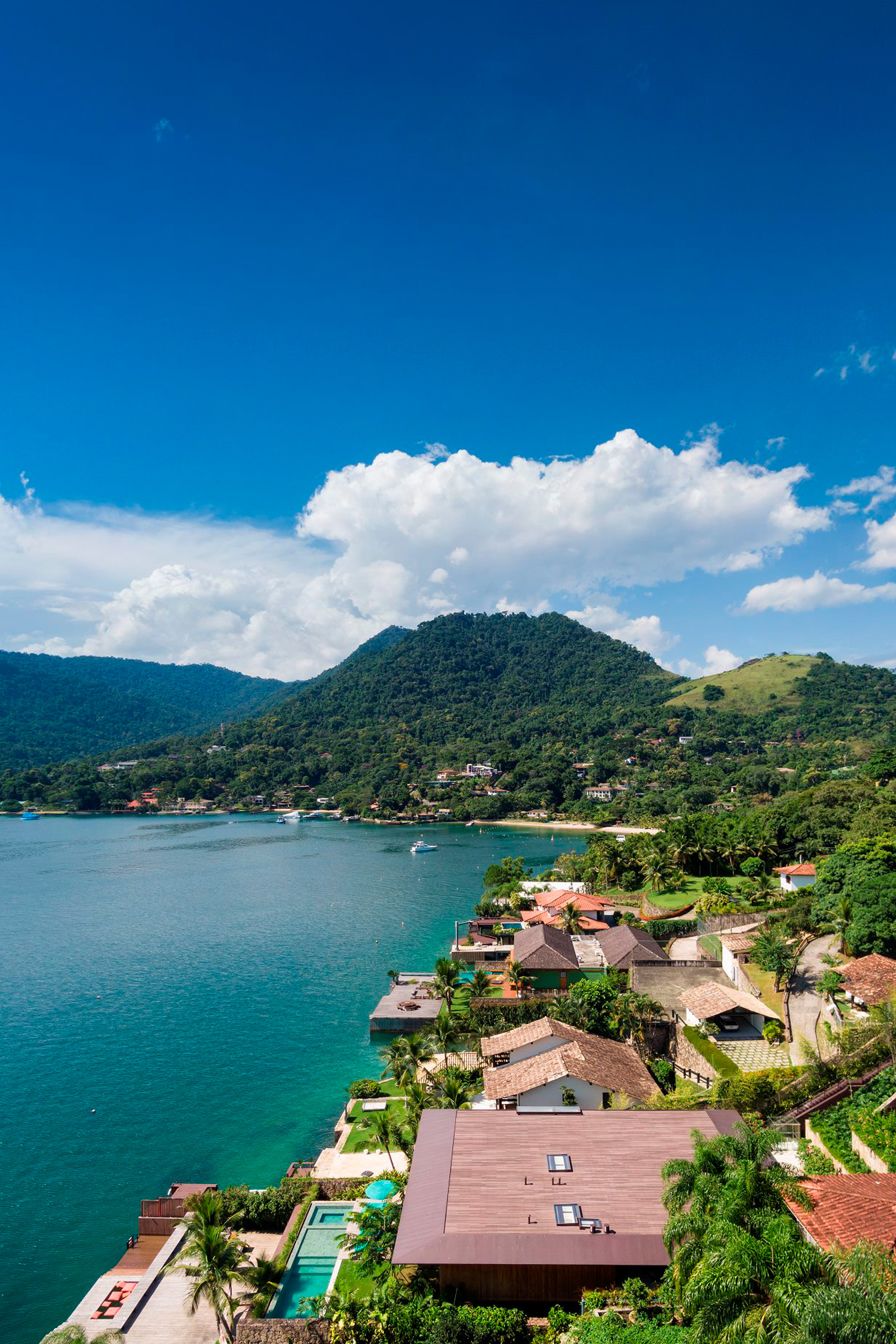 Built in steel structure, rough stone, natural wood and glass, the house has been set into a steep hillside with a view of the ocean. Even among neighbors, privacy was guaranteed by the positioning and displacement of volumes on the ground.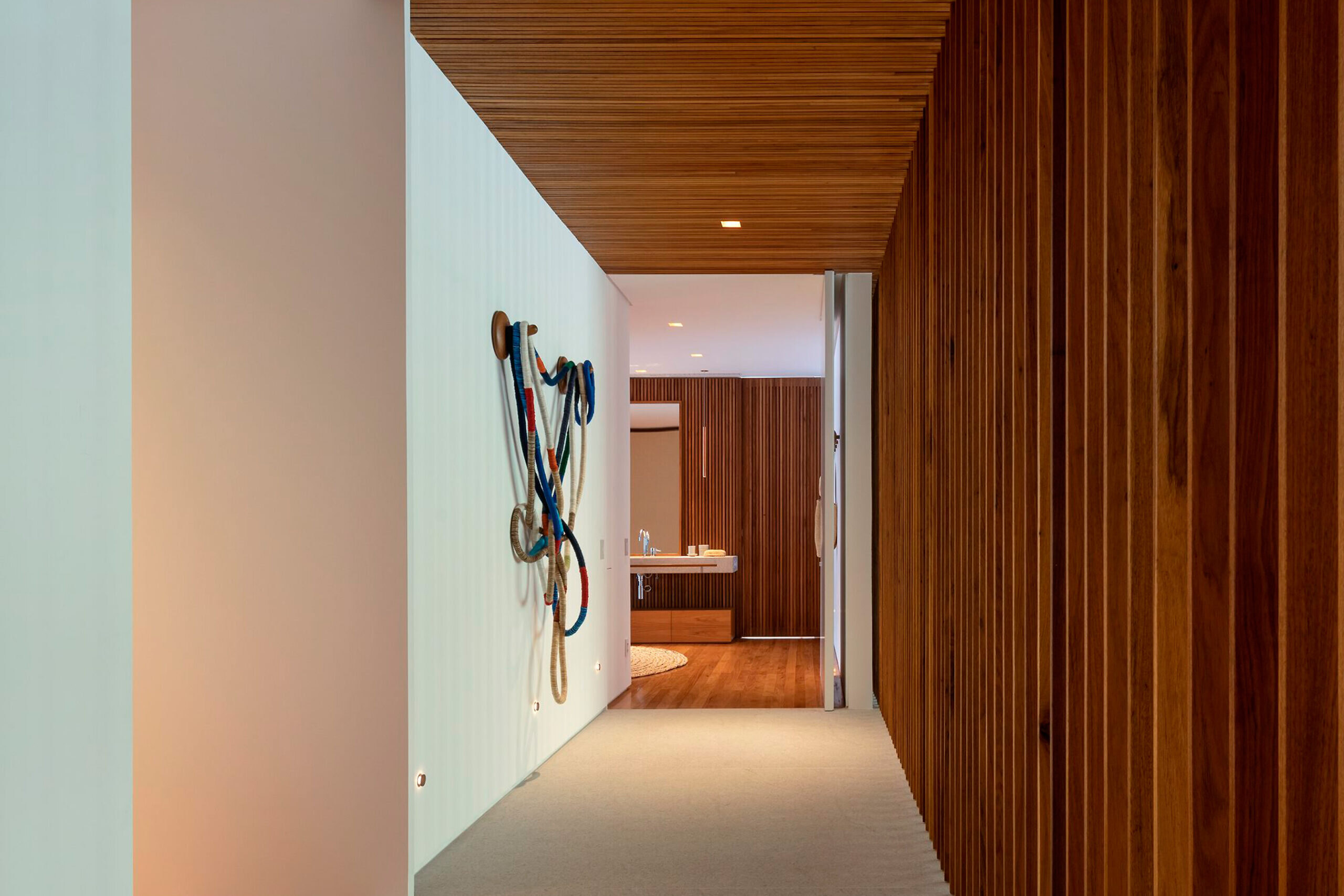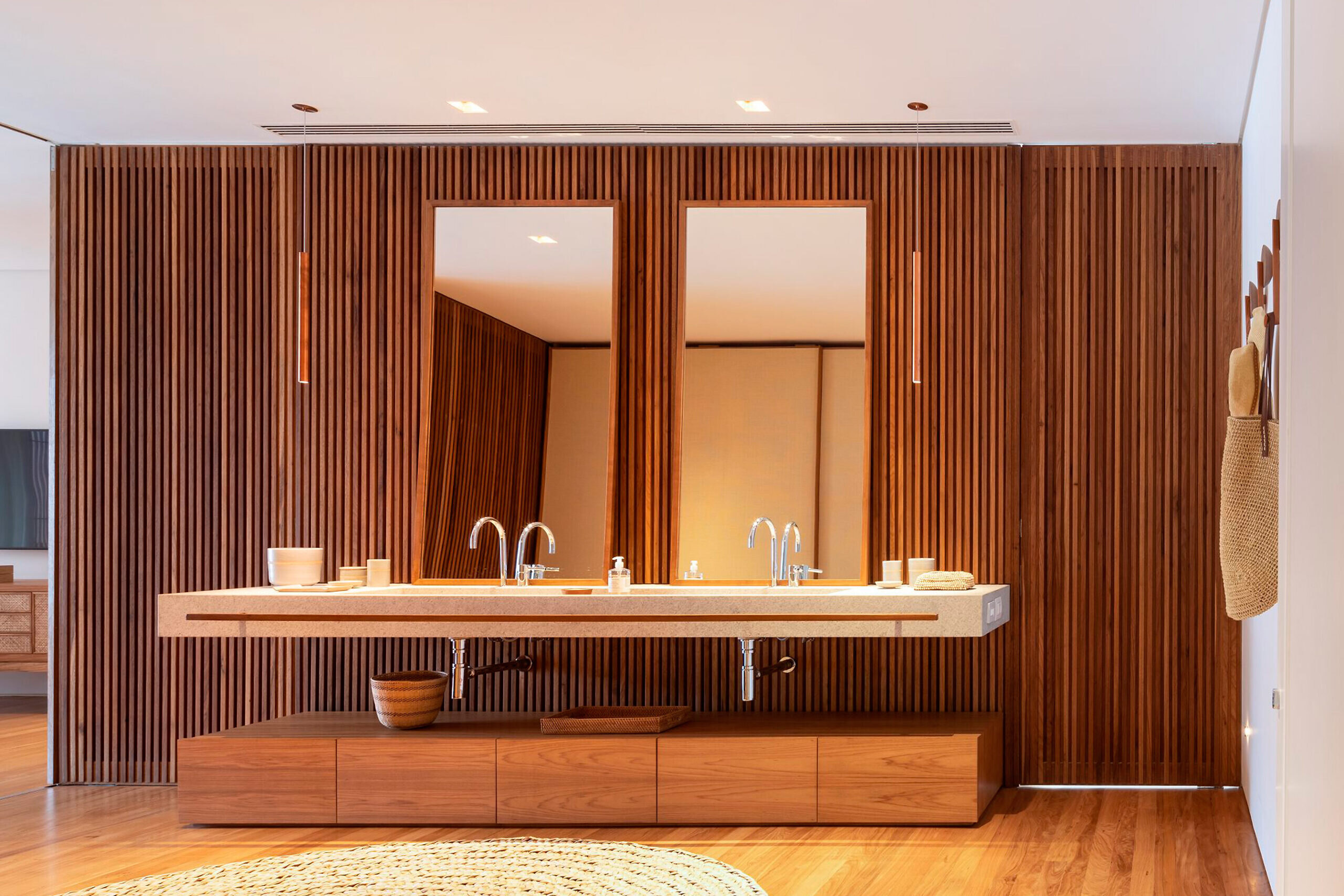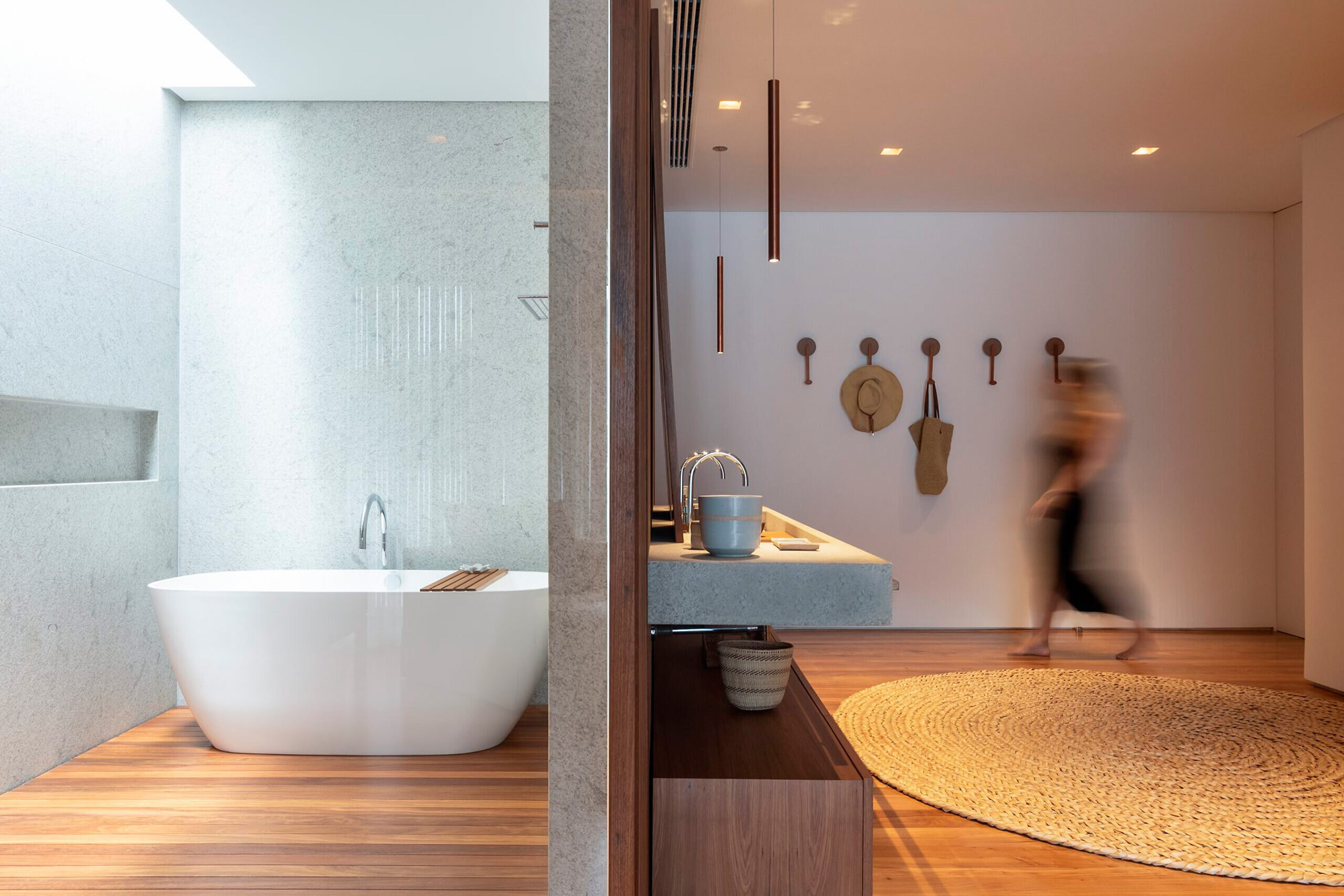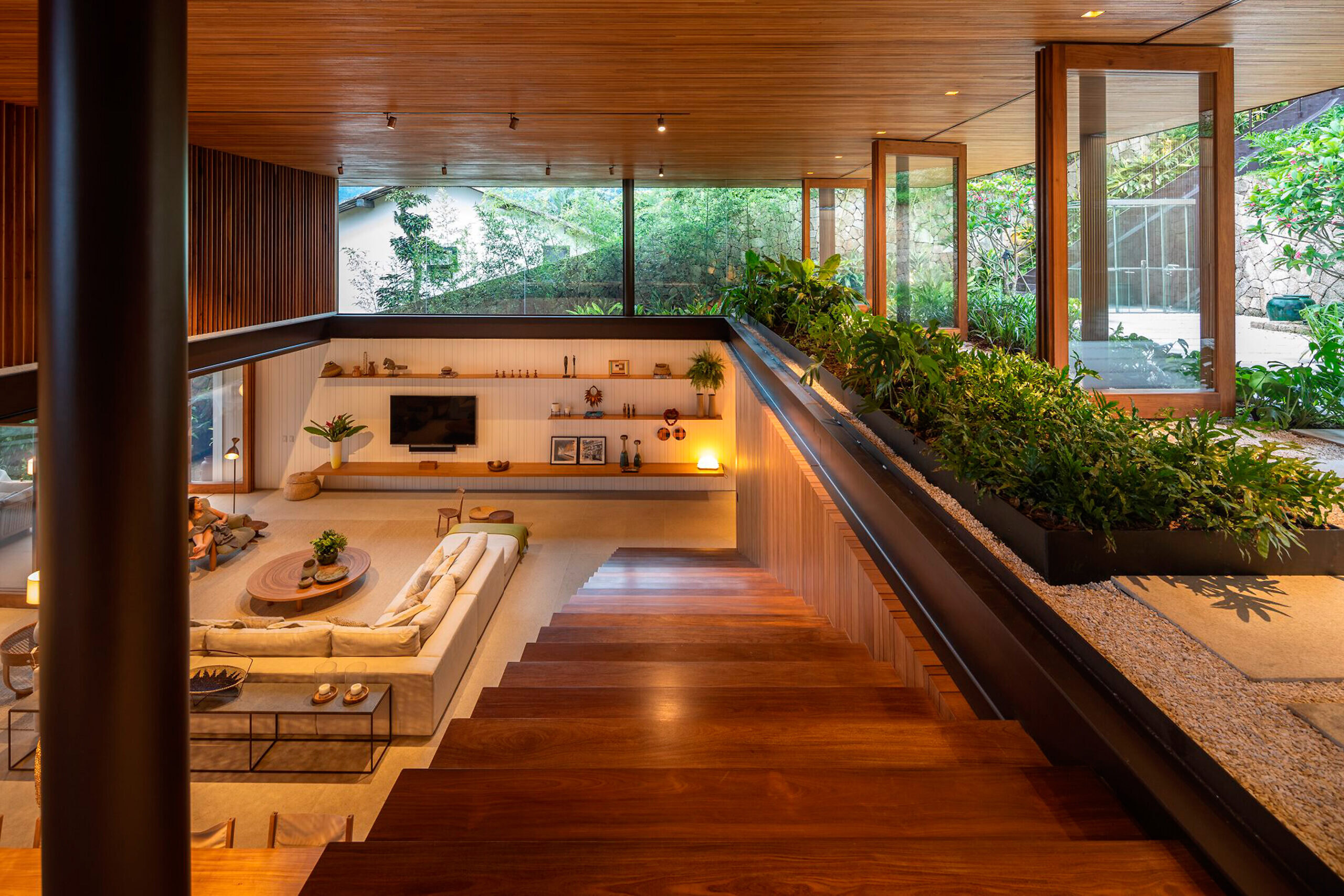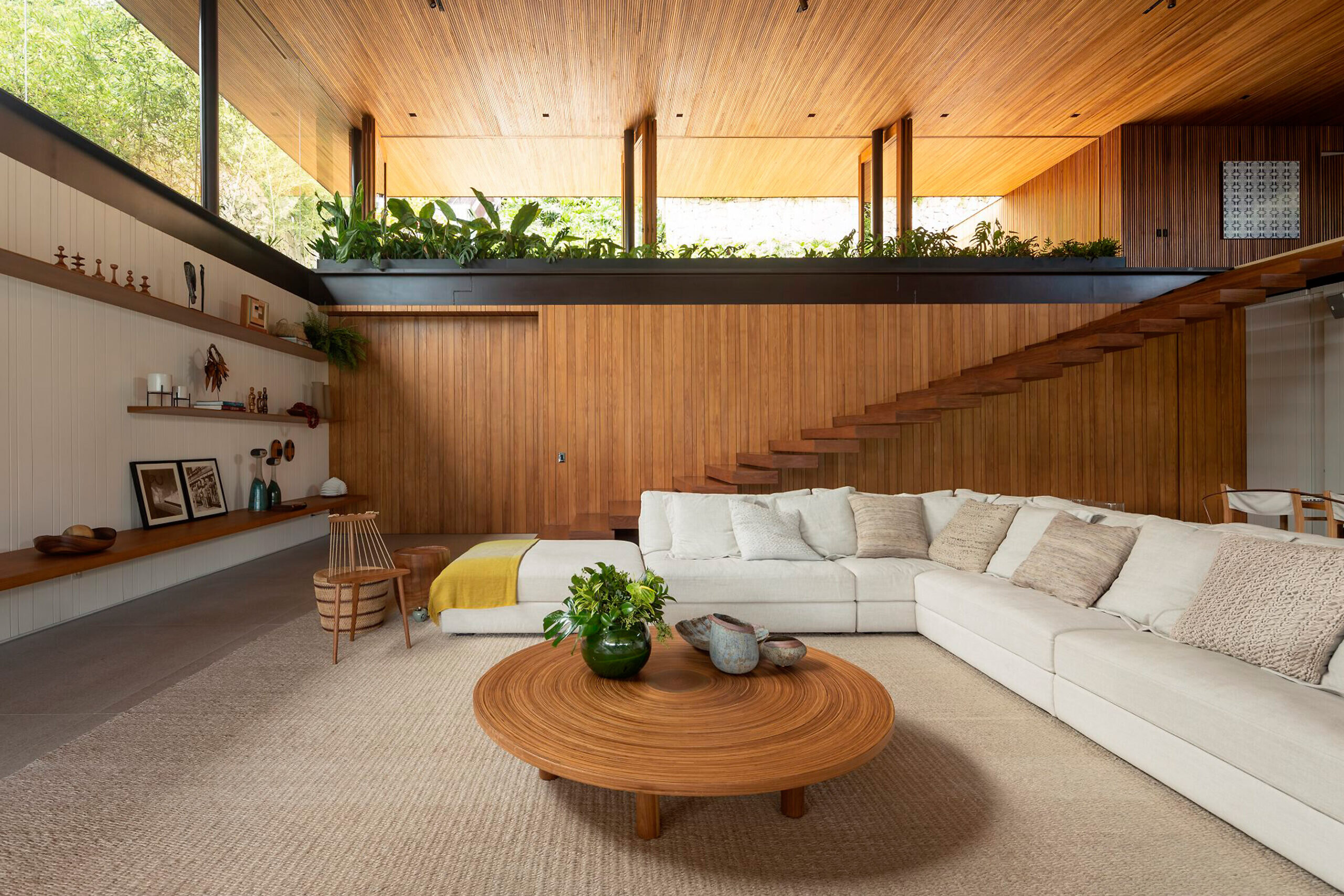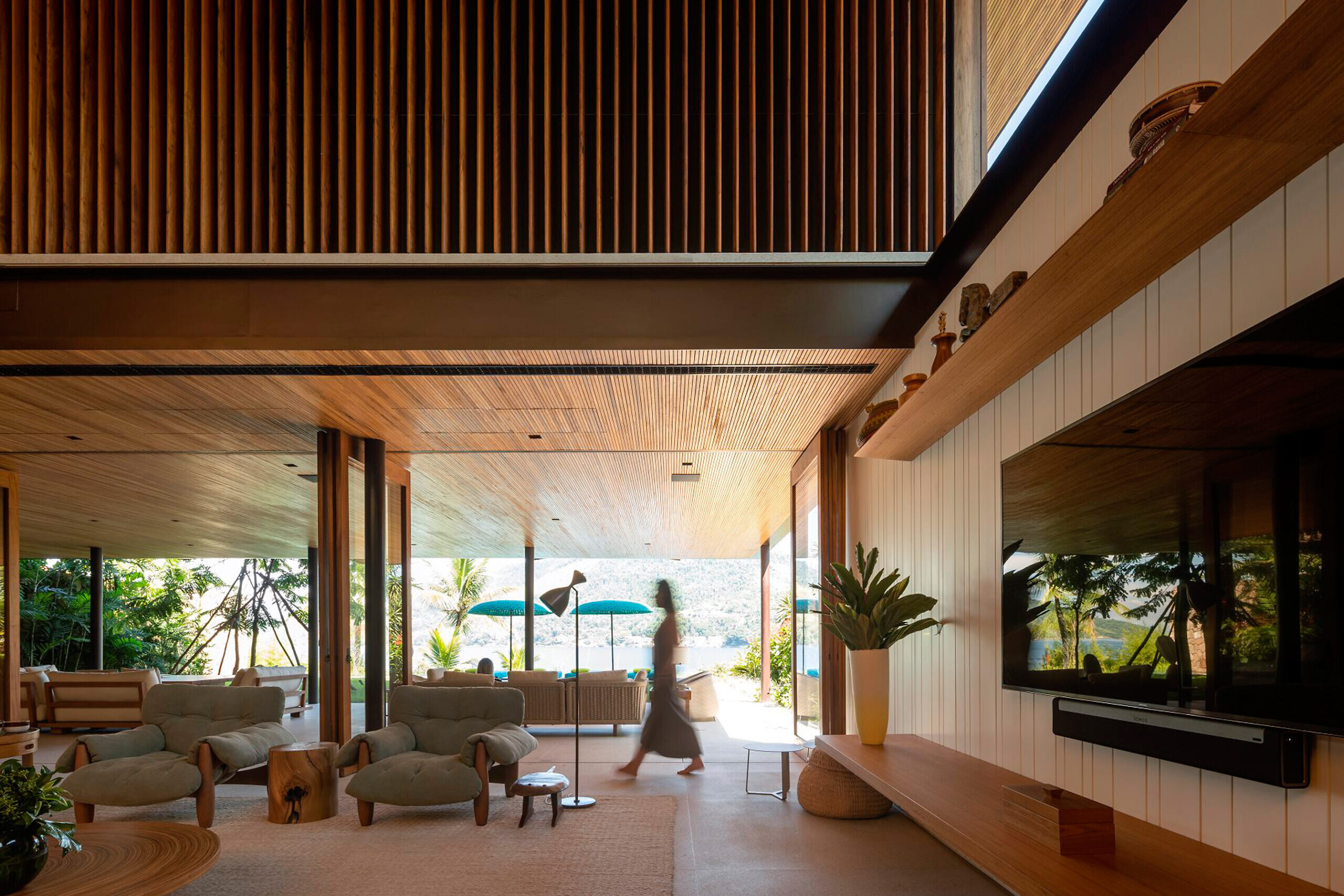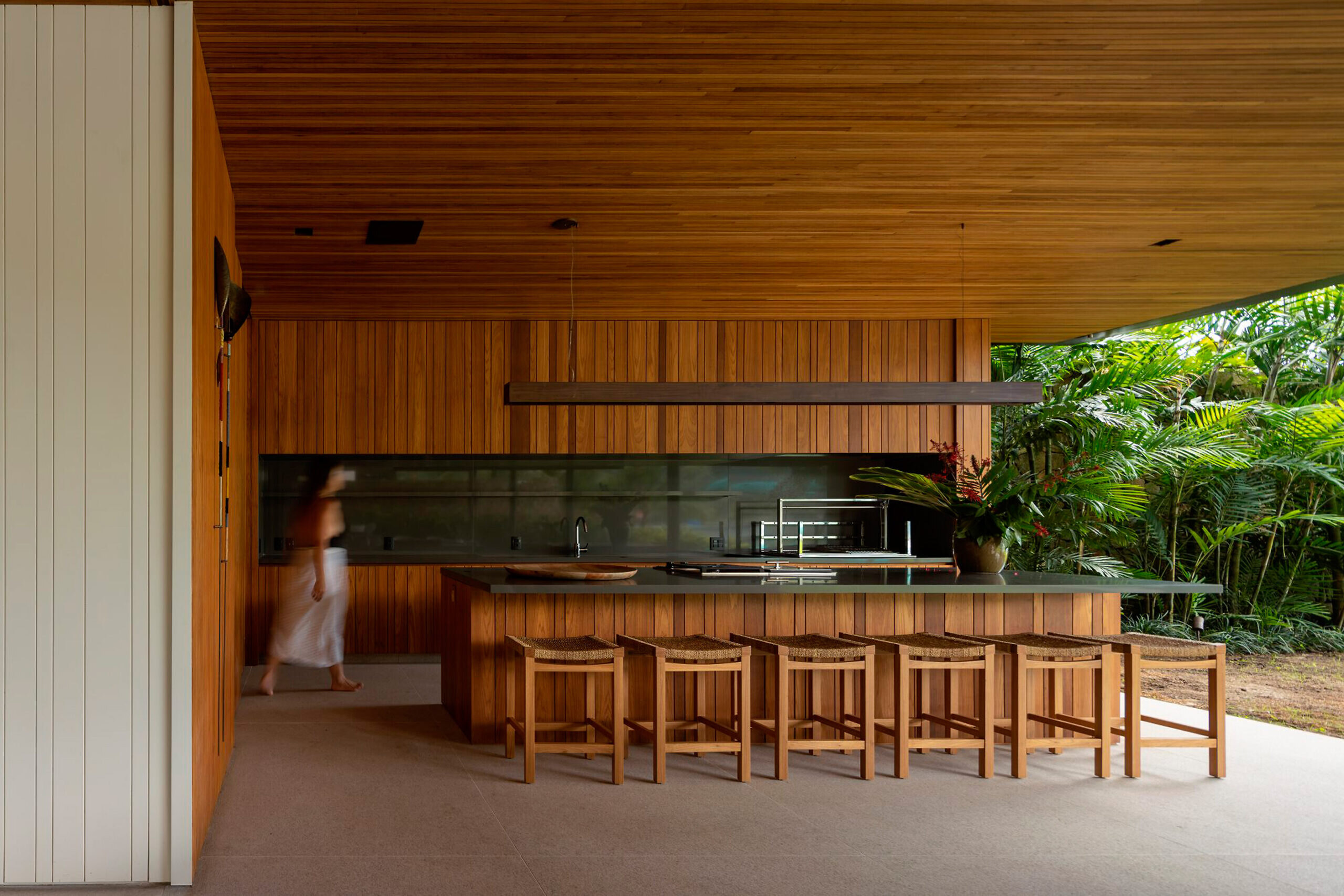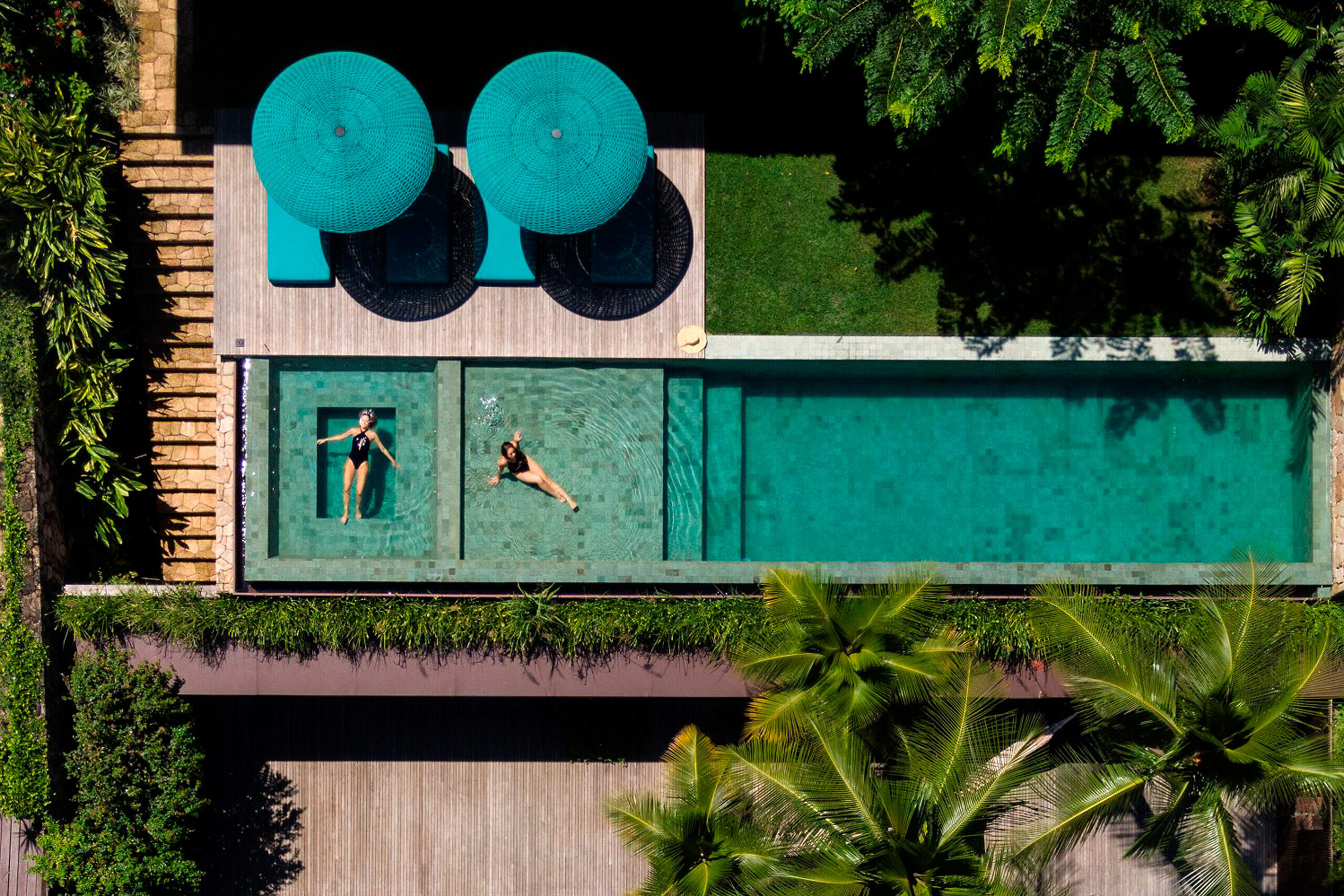 The access is through a inclined plane that moves between the parking lot and the intimate wing on the upper deck, during the course the visual of the ocean is constant. In the access to the house, Gardens and mirror of water articulate and integrate the environment external to the internal.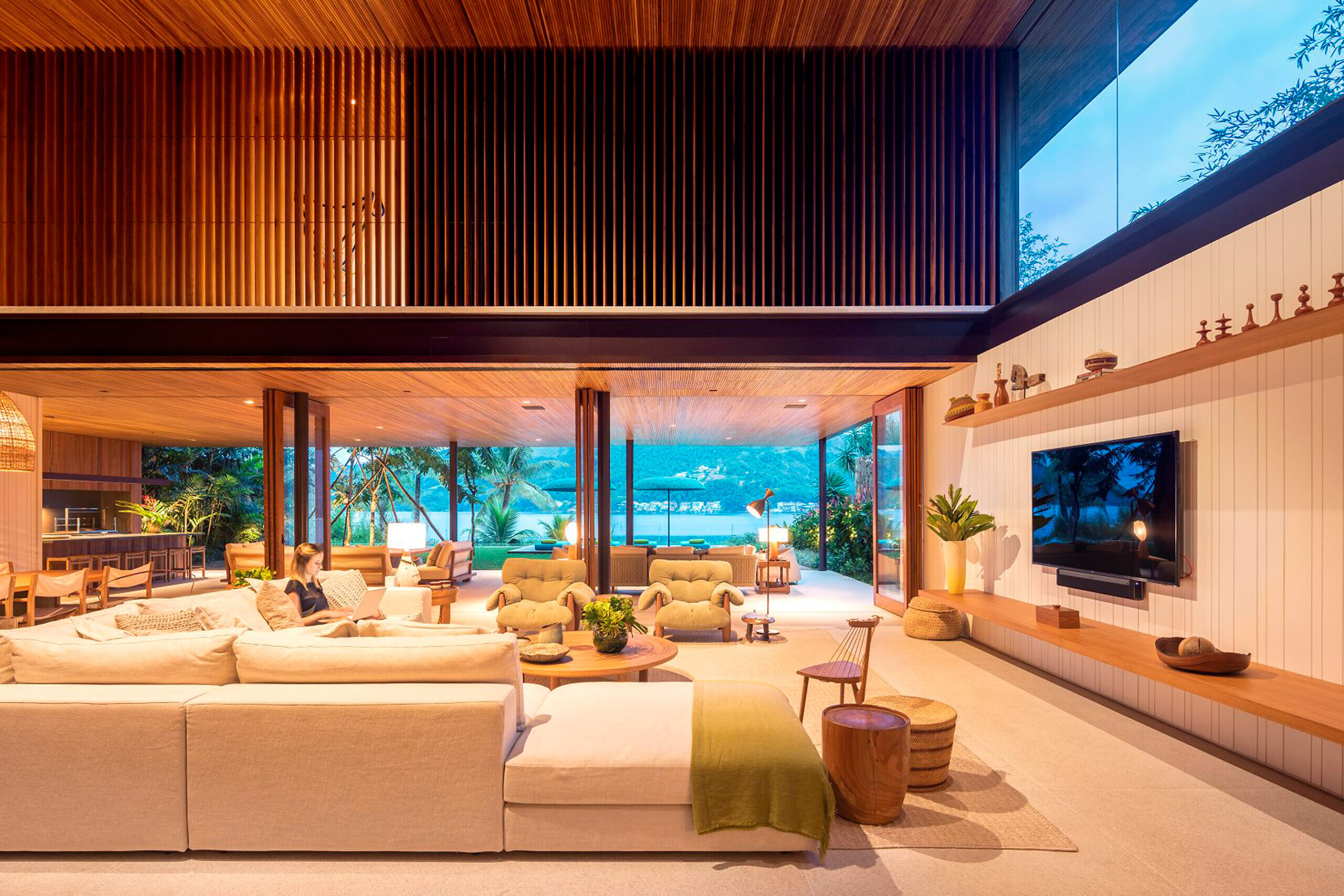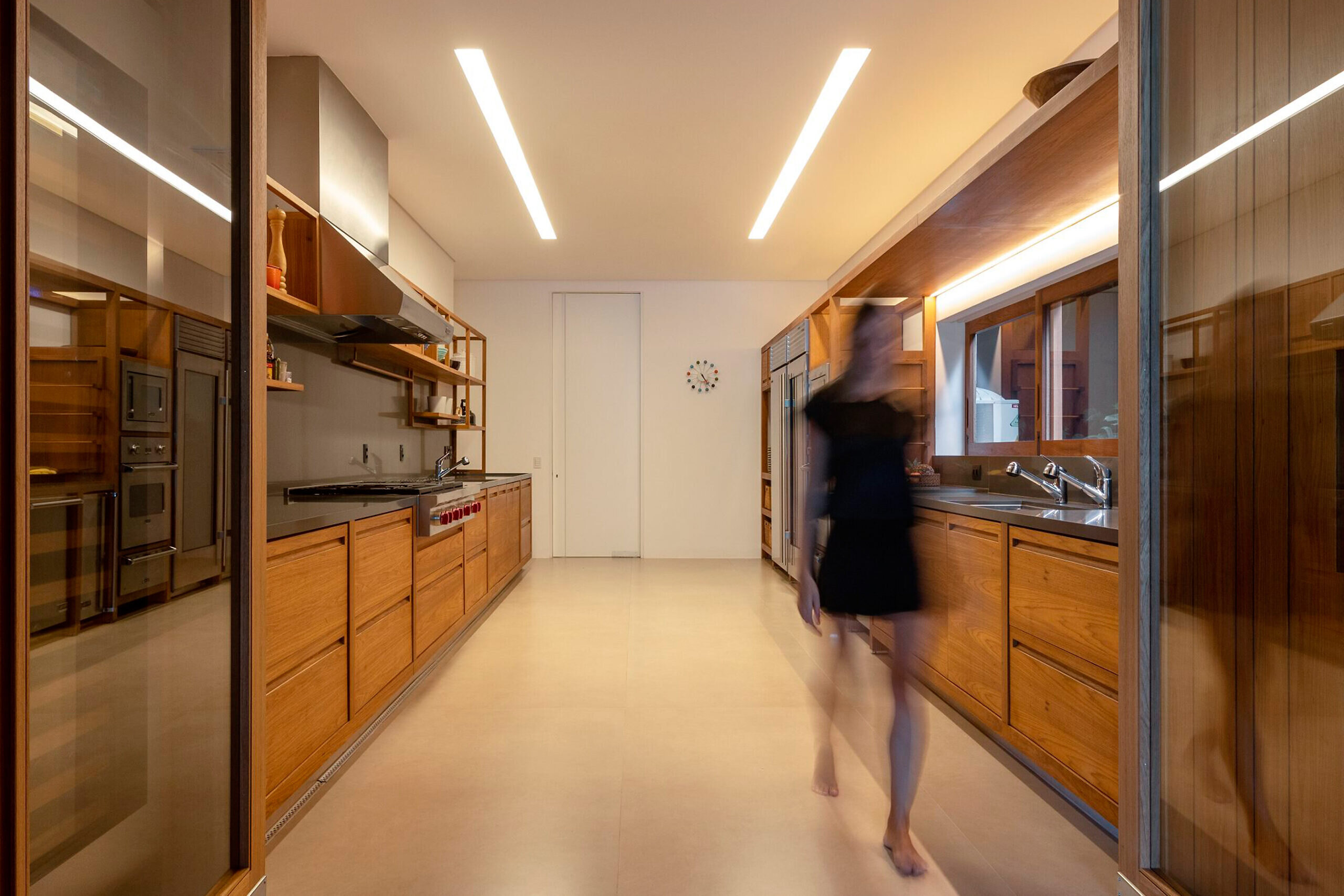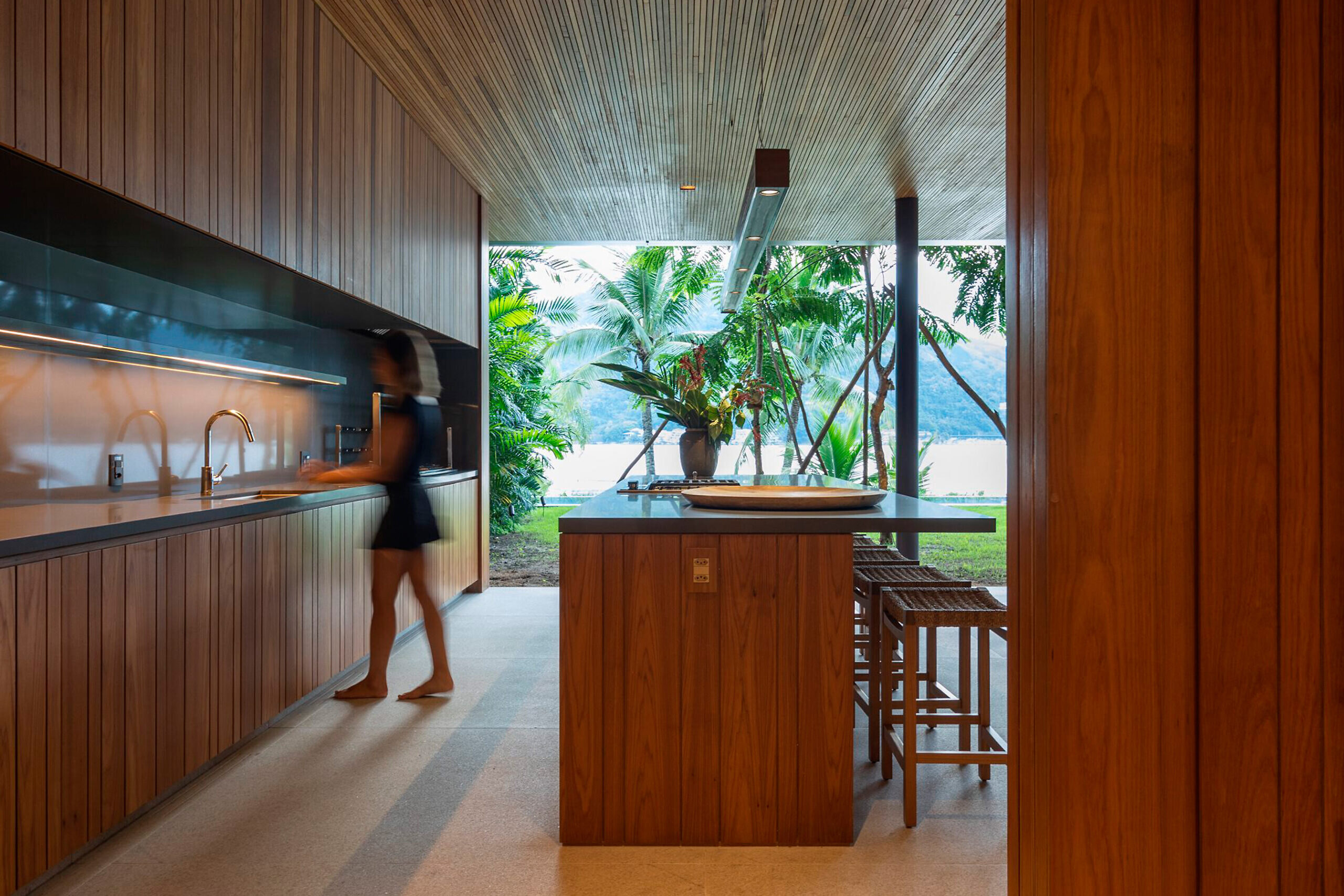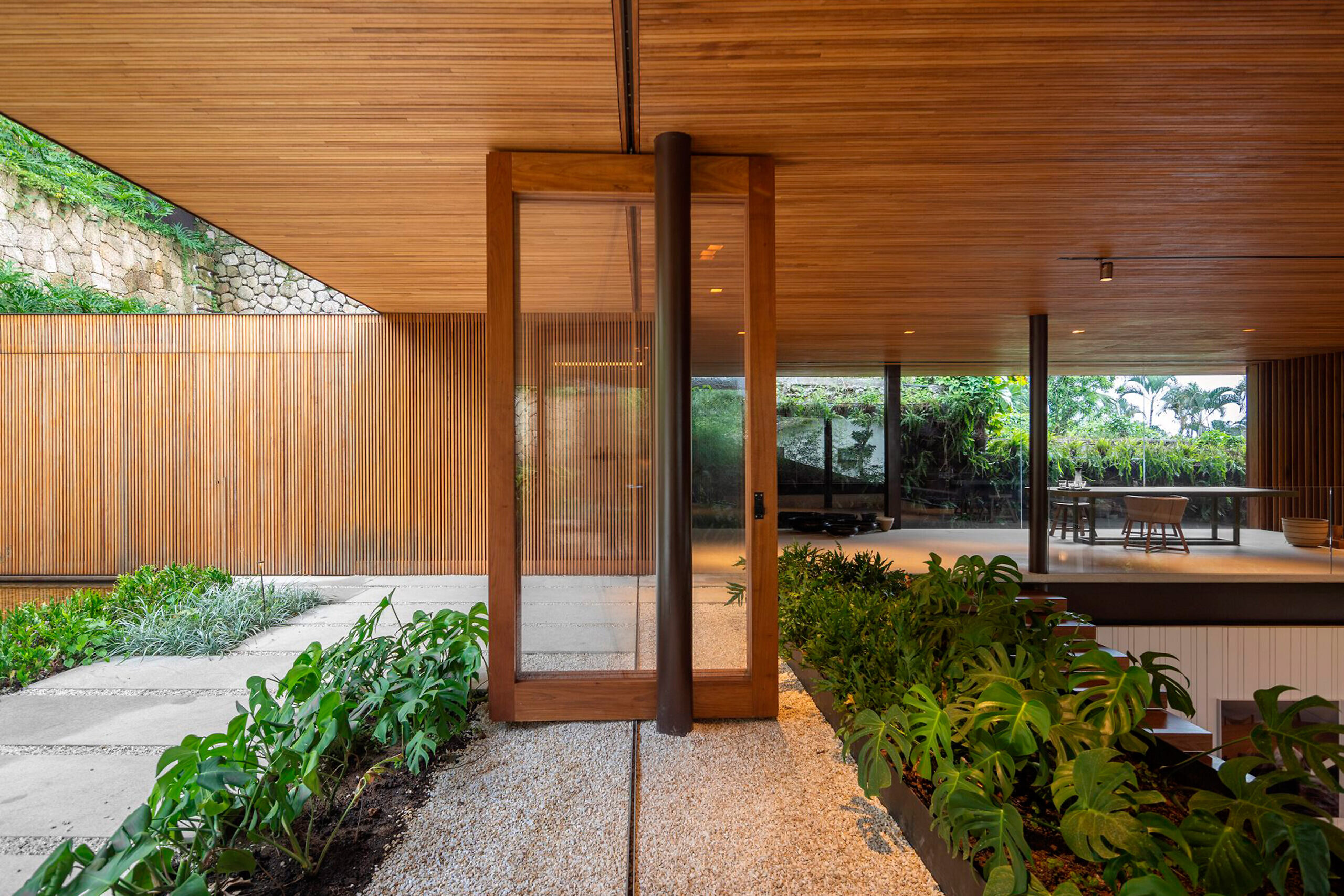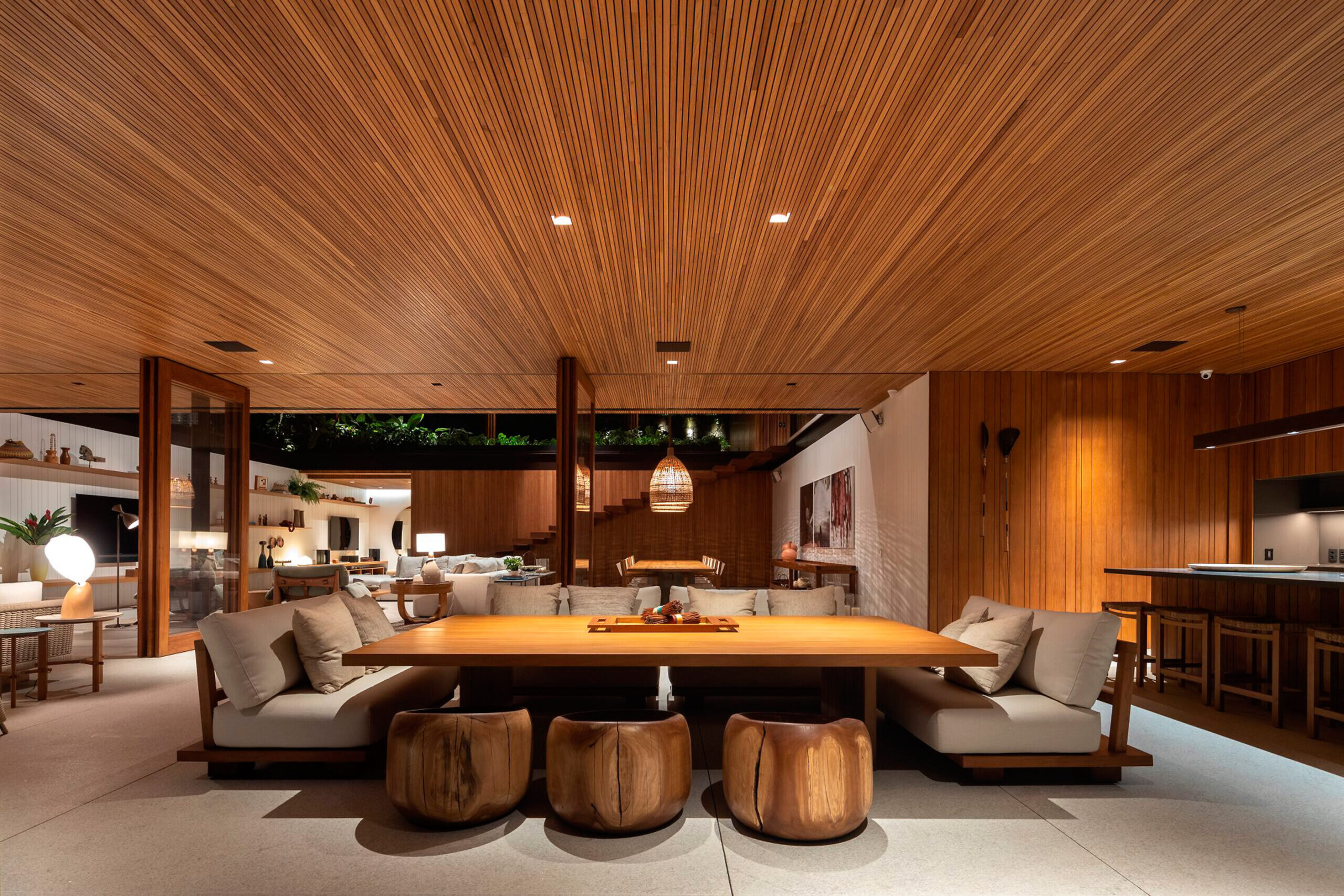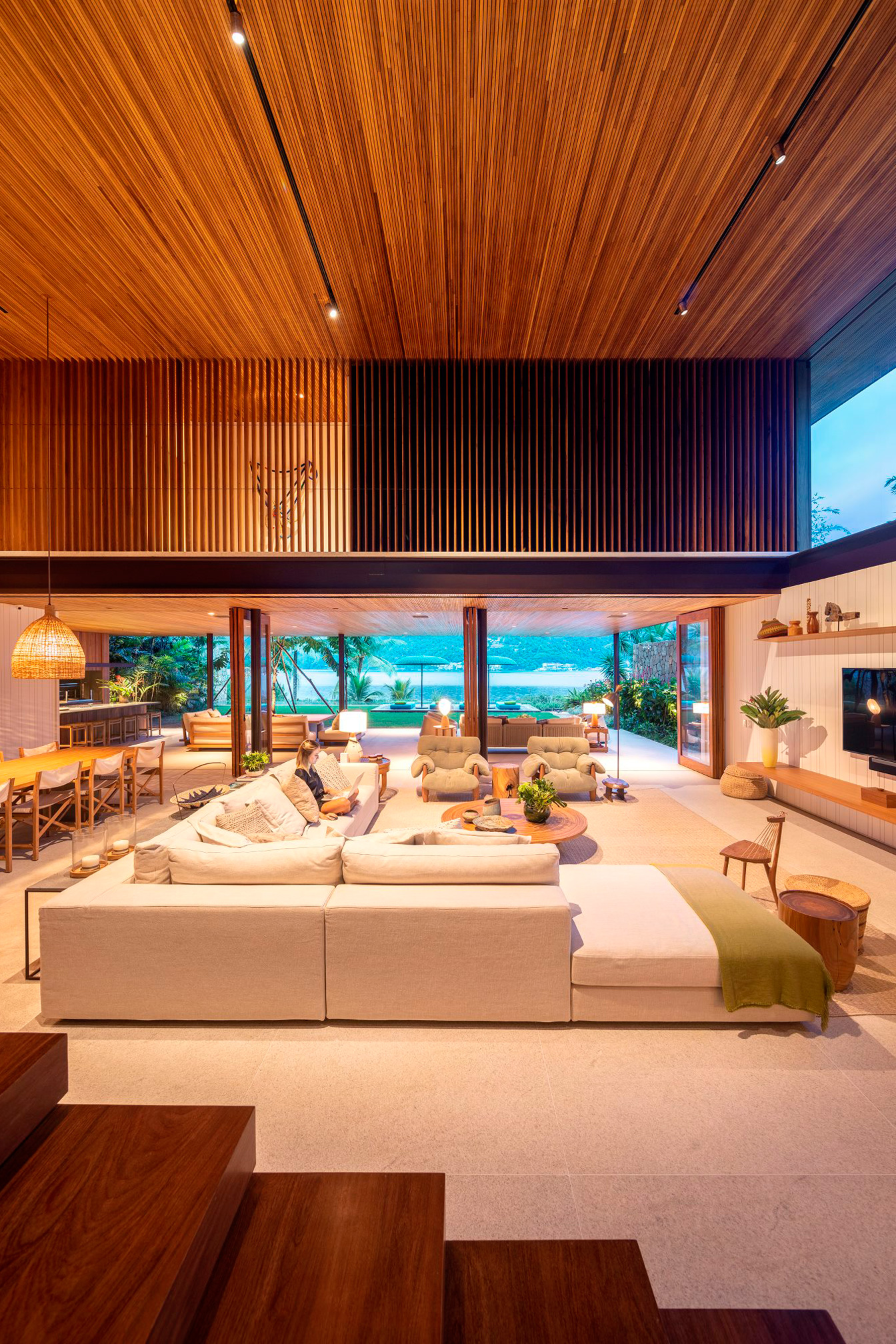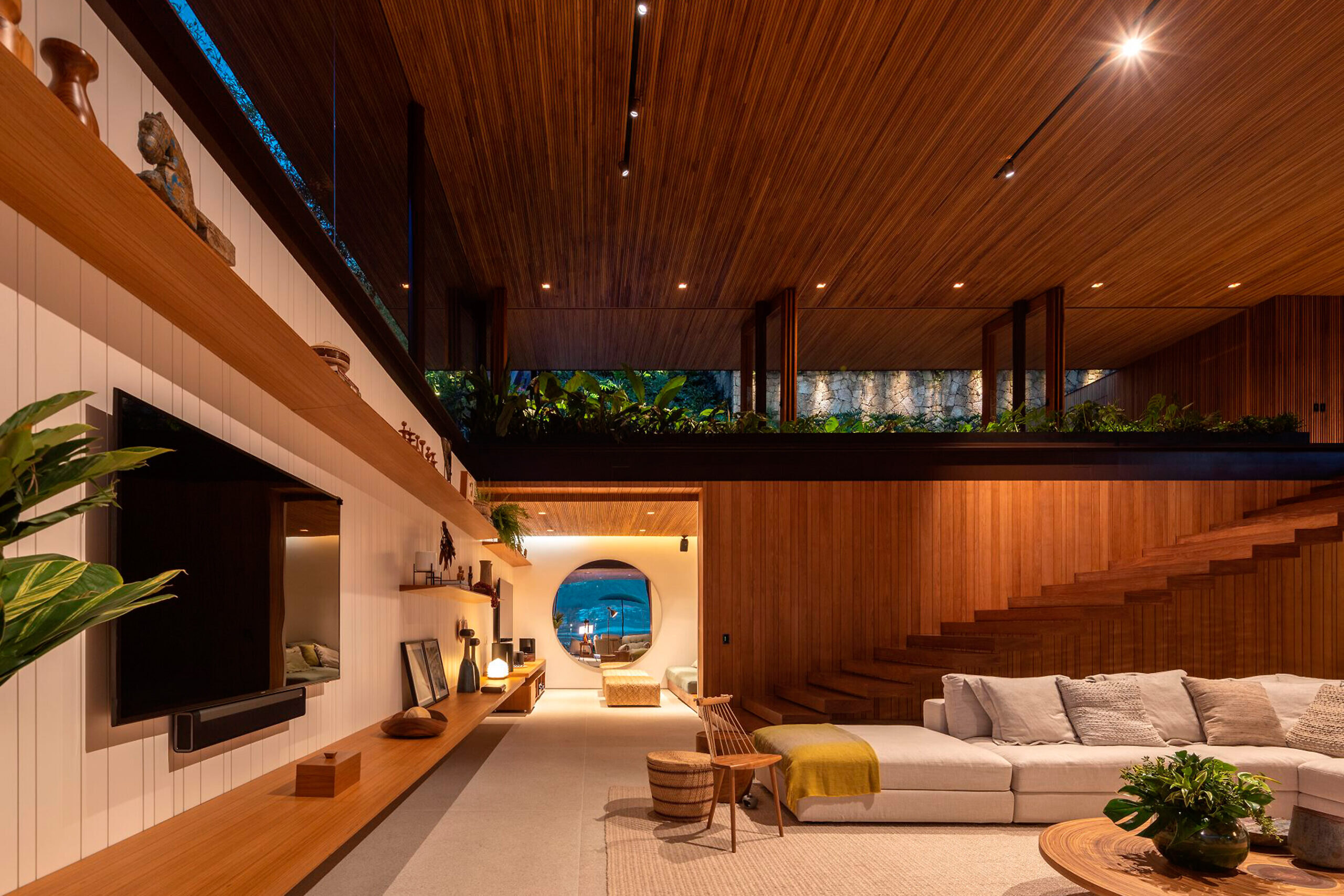 The room with generous double height extends the visual experience and through the opening of the frames the environment connects to the shaded balcony, extending the social level to the pool overlooking the sea.
Spa and Entertainment Room are bookable in volume below social level and next to the ocean access deck. Between stairs from the deck, next to the water slide, a relaxed seating on suspended screen invites you to a rest.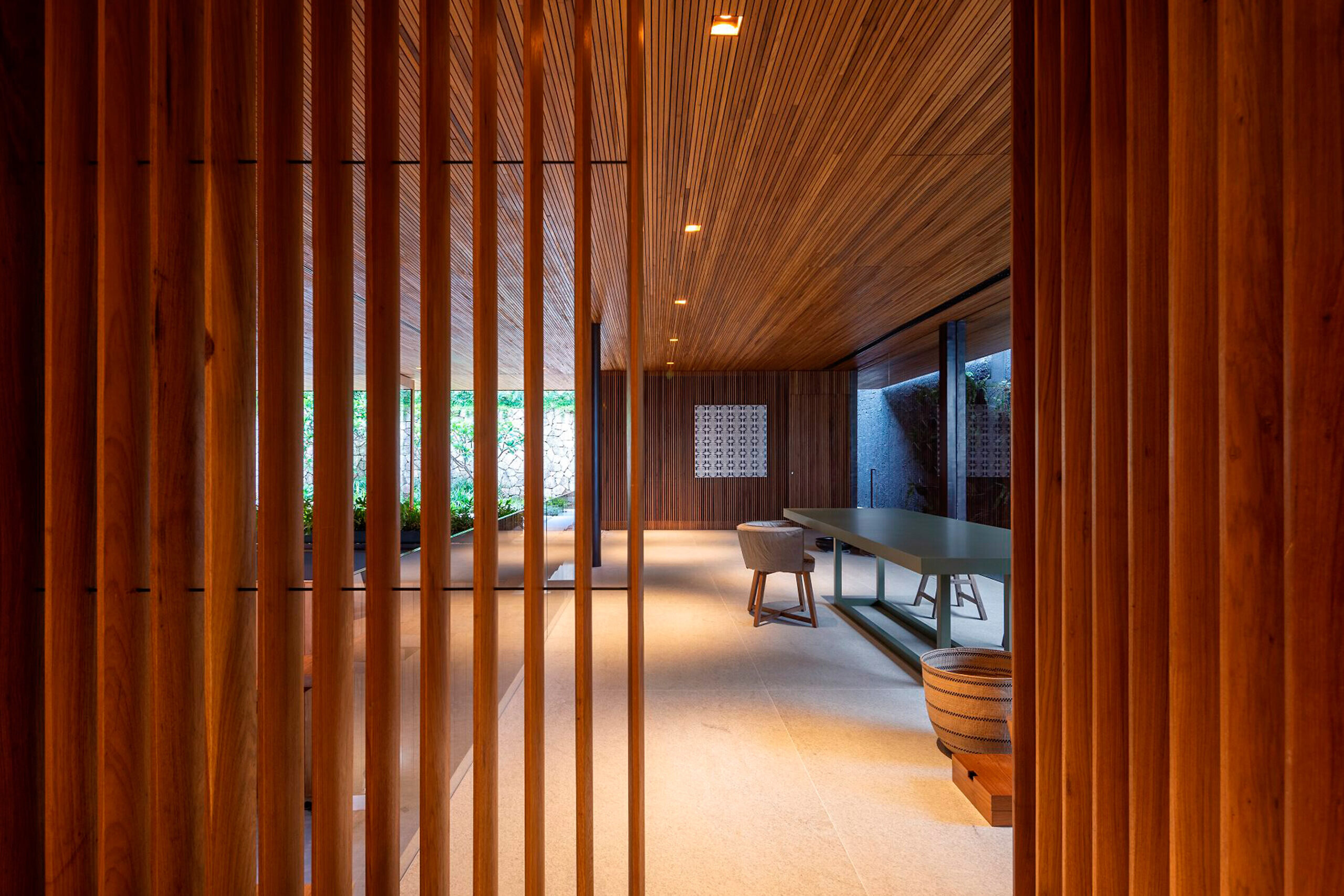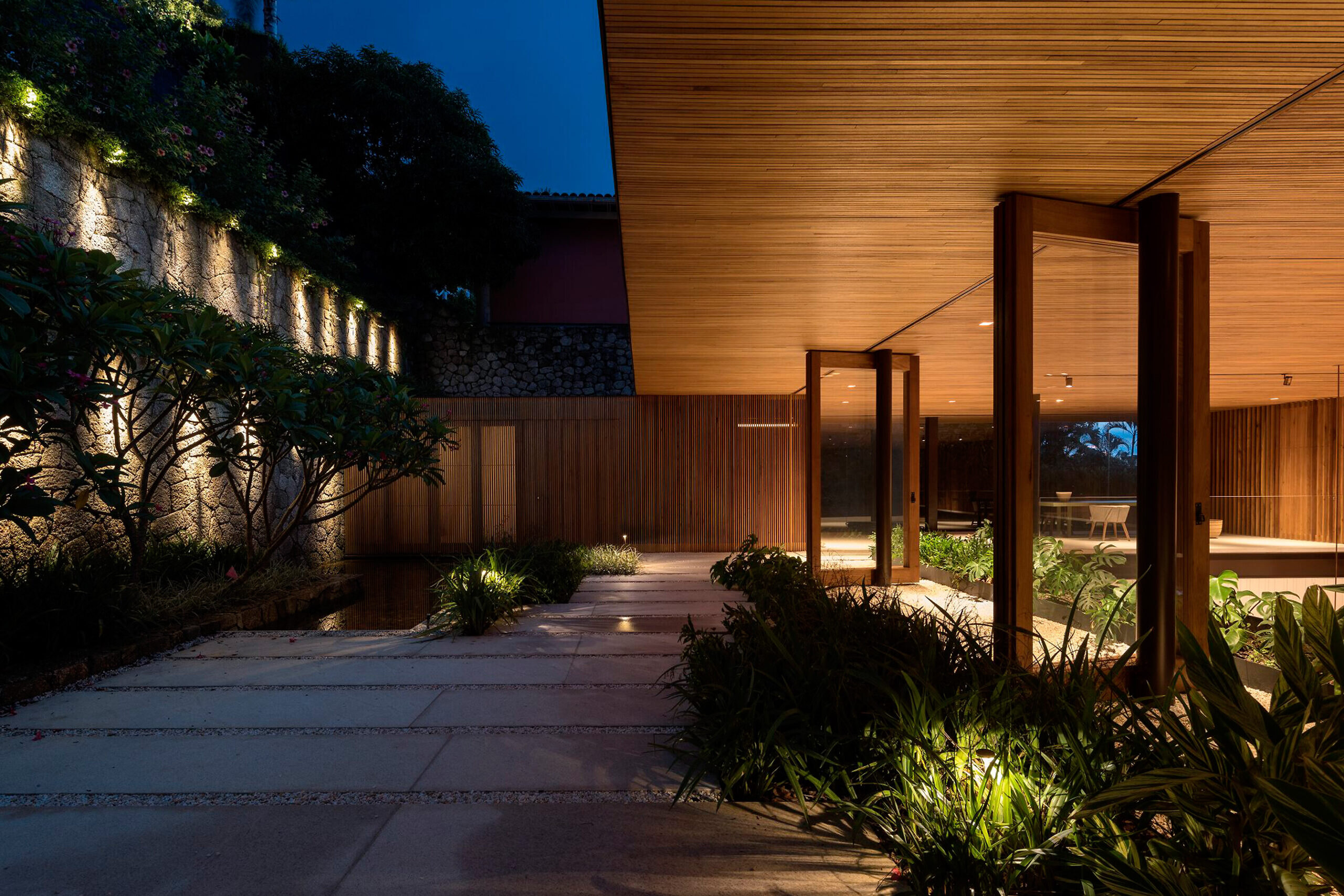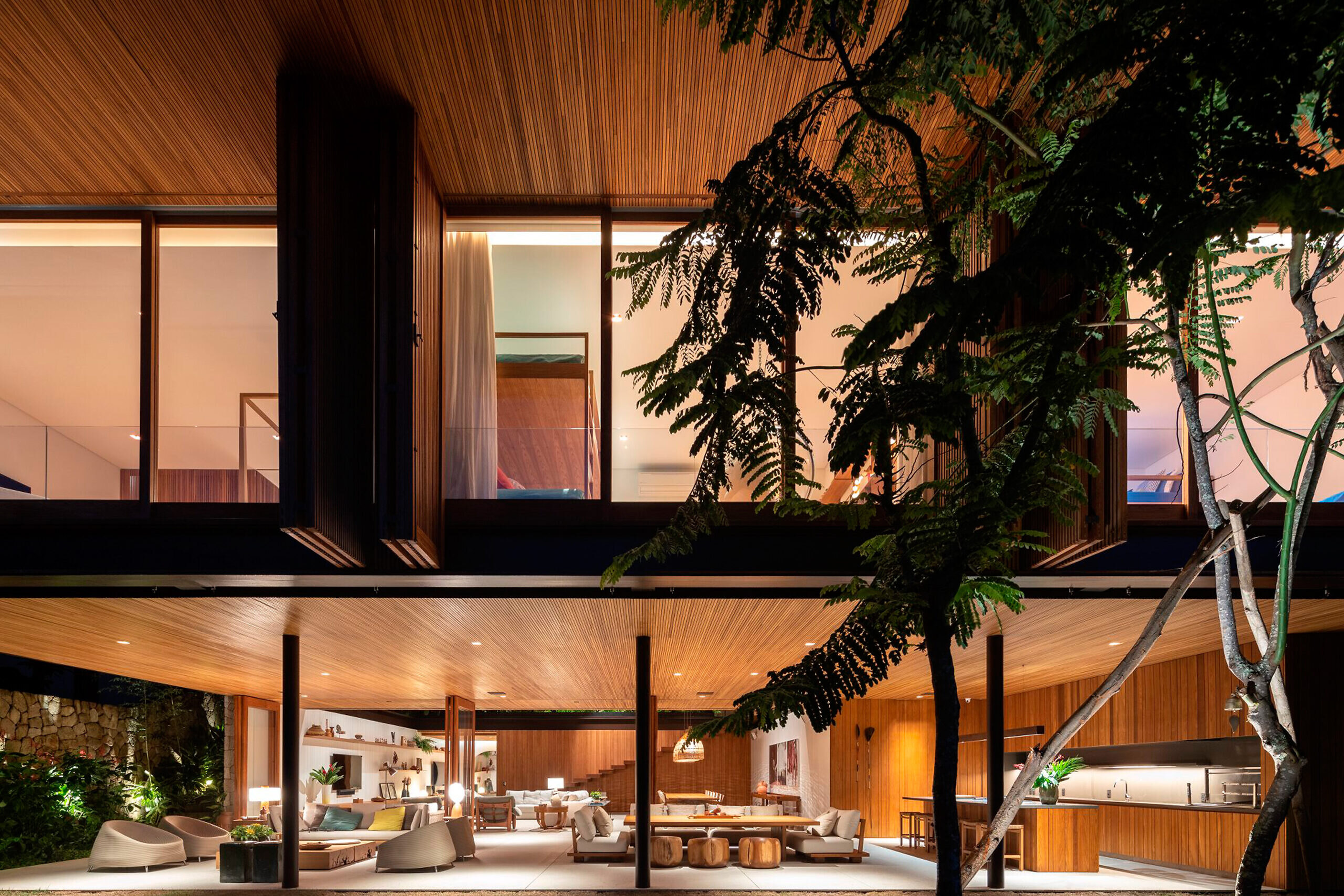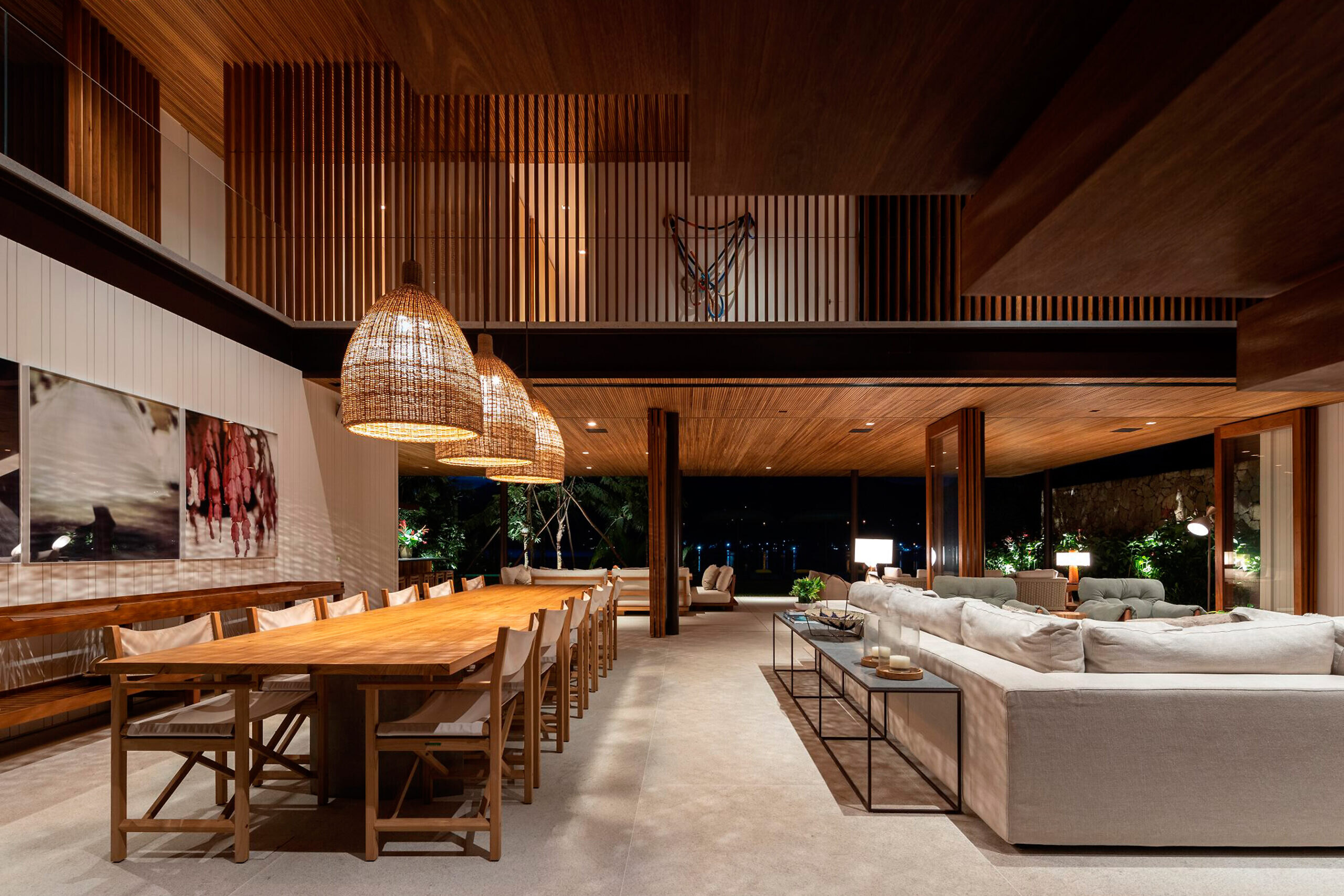 The guesthouse, formerly built across the street, relates to the same materiality as the main house.