CN House
Guarujá
Facts
Total Area

746,00 m²
Built Area

708,00 m²
Conclusion

2014
Project
Office

Jacobsen Arquitetura
Office's Team

Paulo Jacobsen, Bernardo Jacobsen, Edgar Murata, Christian Rojas, Veridiana Ruzzante, Rafael Henrique de Oliveira, Pedro Henrique Ramos
Interiors

Jacobsen Arquitetura (Eza Viegas)
Interior's Team

Isabel Benoliel, Mariana Leme, Raiane Calistrato
Light Design

Lightworks
Photos

Maíra Acayaba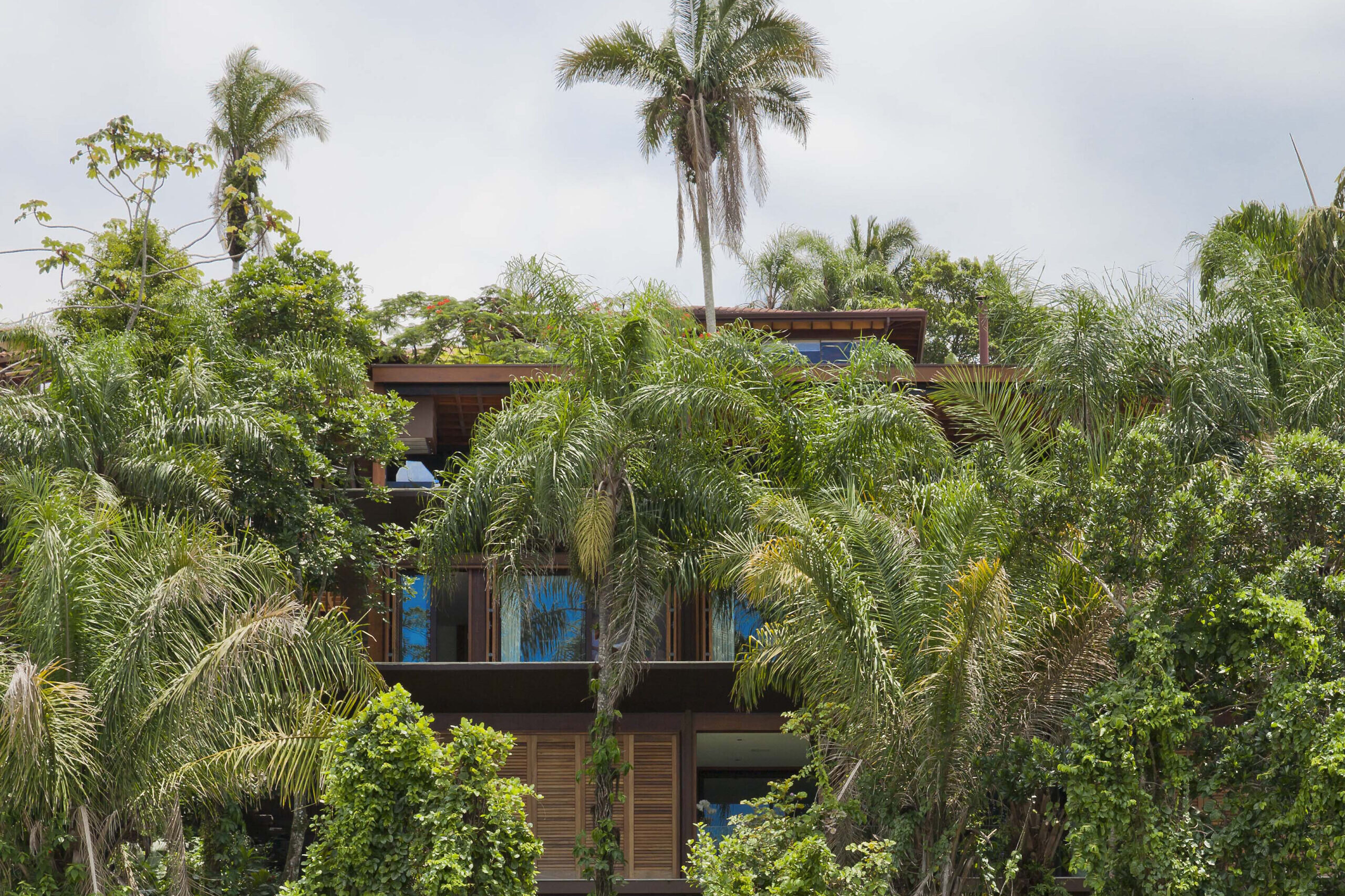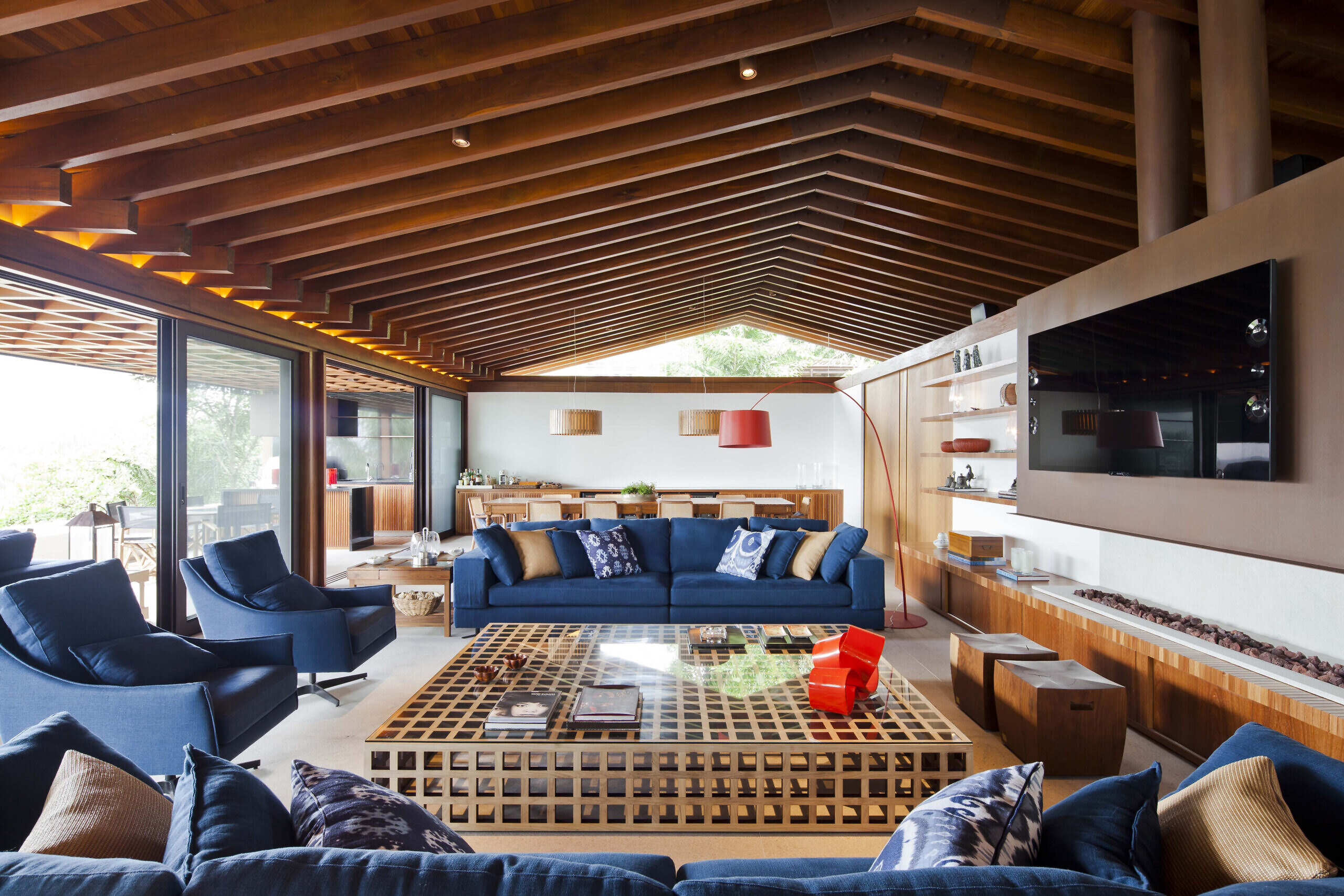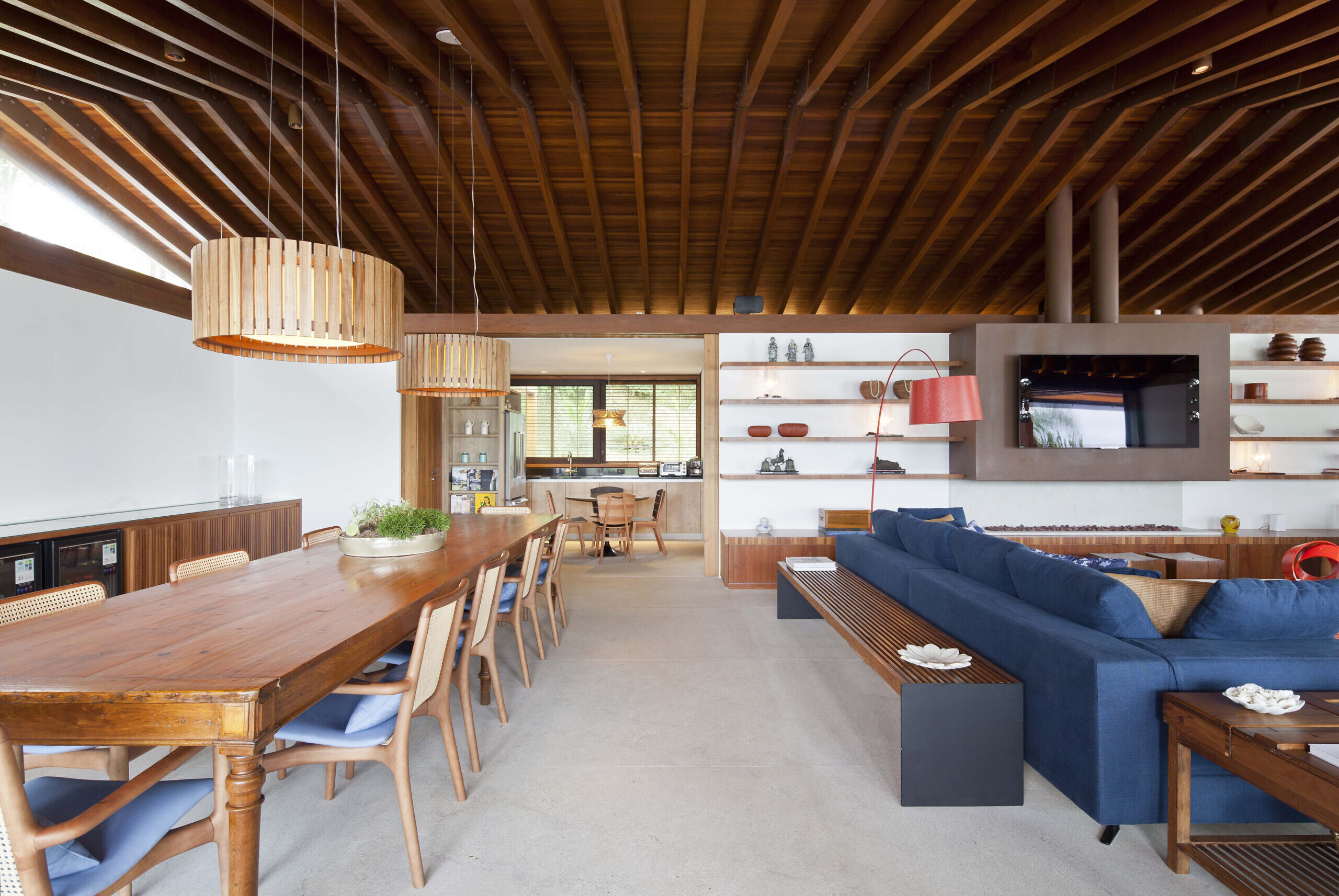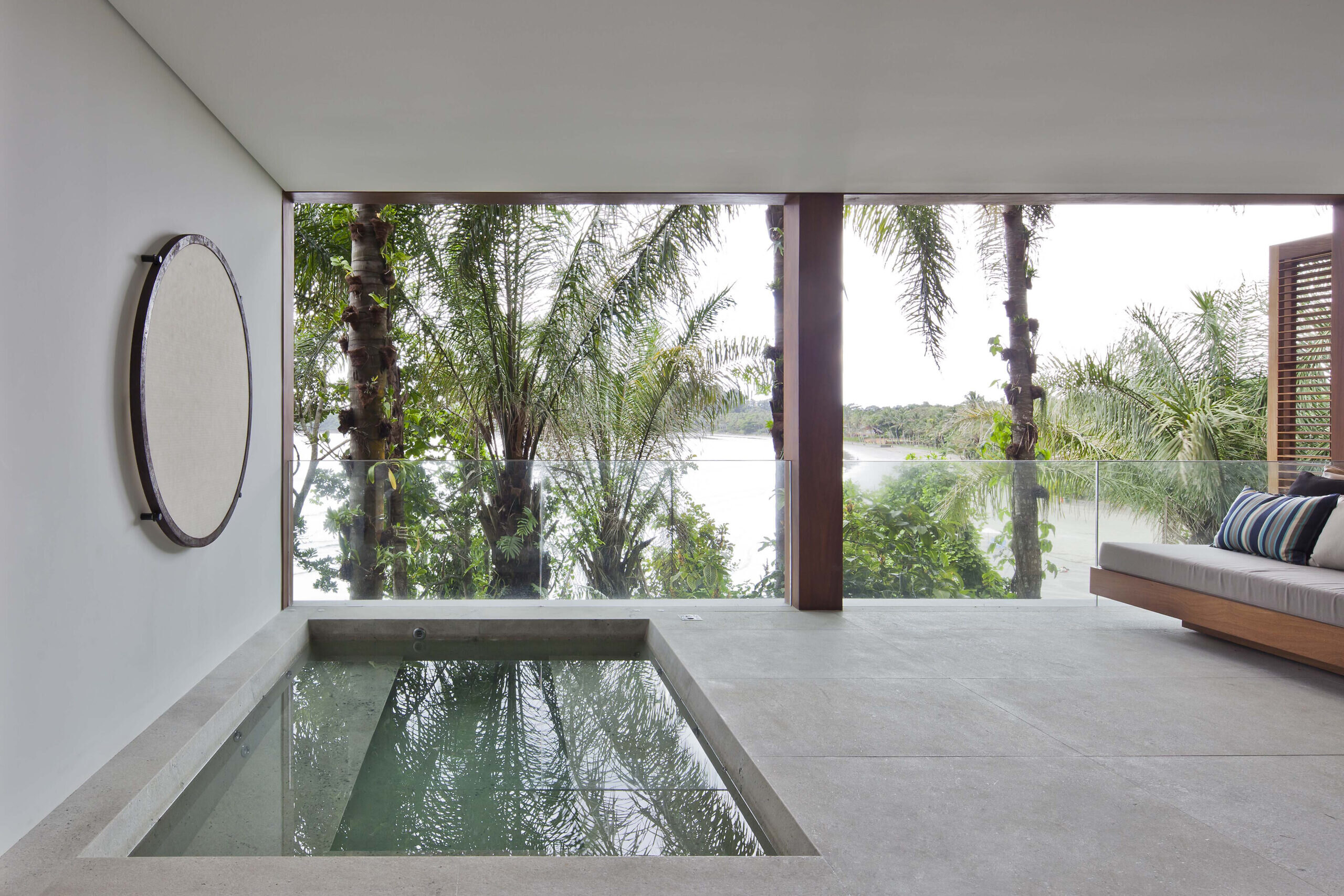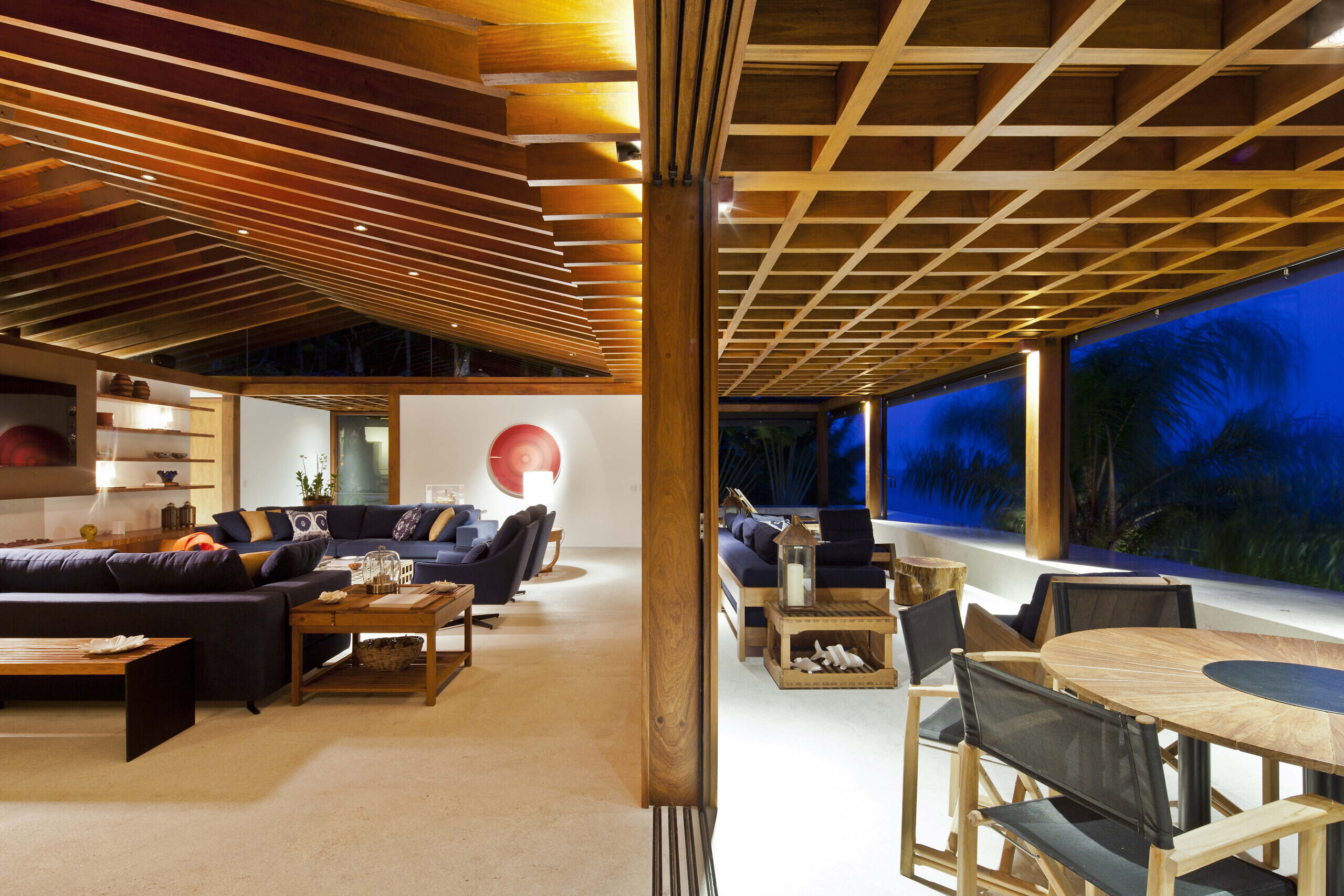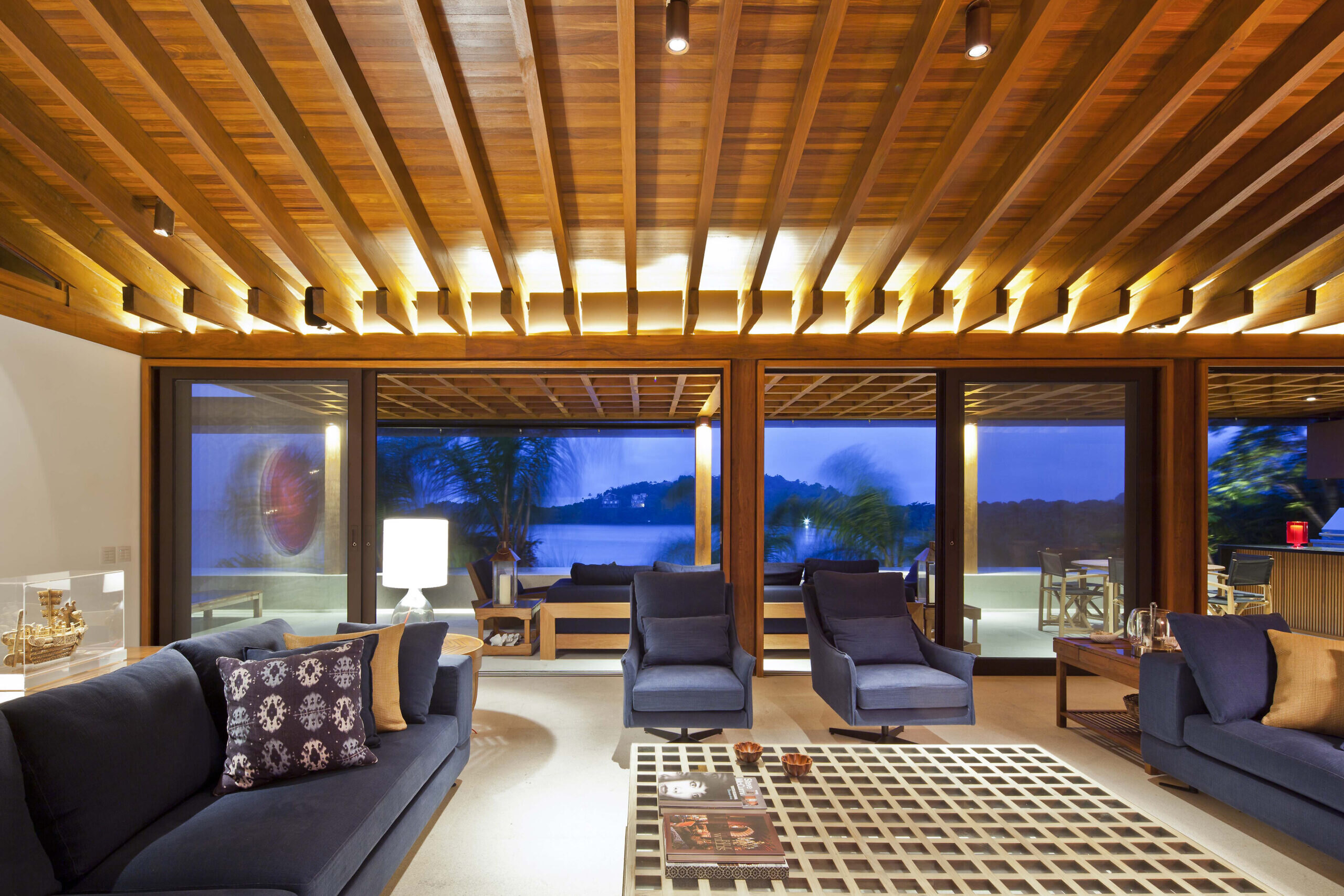 This project consists of the reform of one of the houses in the Iporanga condominium in Guarujá, designed by Claudio Bernardes and Paulo Jacobsen in the 1990s.
We retained only a part of the original structure, which was reinforced. We built a new covering on the access floor: a gable roof with exposed wood beams and wood lining materials. The balcony, fully integrated with the dining and living rooms, also was given a new covering: a wood pergola with a grid structure and a bench made of the same material used to coat the floor, fulfilling the same function as the former wooden railing.
This same bench is found under the window frames in the rooms on the middle floor. The new frames, with Brazilian walnut wooden blinds, make use of the so-called "shrimp" opening system that offers a better view of the sea.
The bottom floor that previously had housed the guest suites became the children's floor, with the corner rooms featuring sea views and an entertainment area with a TV room, terrace with a jacuzzi and a massage room.