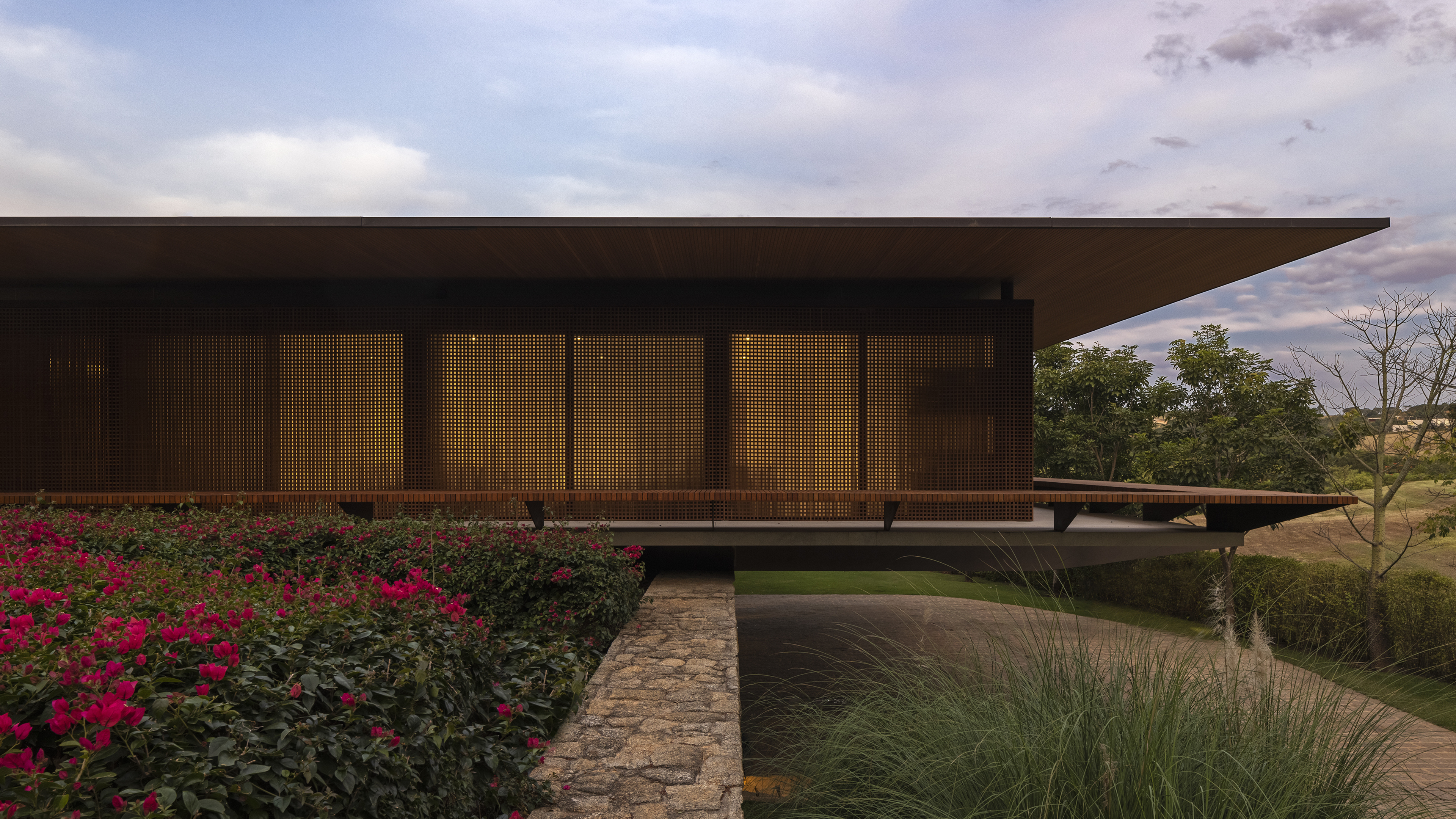 DJB House
Porto Feliz, São Paulo, Brasil
Facts
Total area

3.600 m²
Built area

1.065 m²
Year

2022
Location

Porto Feliz, SP, Brasil
Project
Architecture

Jacobsen Arquitetura
Architecture team

Paulo Jacobsen, Bernardo Jacobsen, Edgar Murata, Marcelo Vessoni, Fernanda Maeda, Marcela Guerreiro, Frederico Sabella, Felipe Bueno, Bárbara Campelo, Raíssa Simão, Chayene Cardoso
Landscape design

D'Orey Brasil
Lighting design

Maneco Quinderé
Construction Company

Epson
Photos

Leonardo Finotti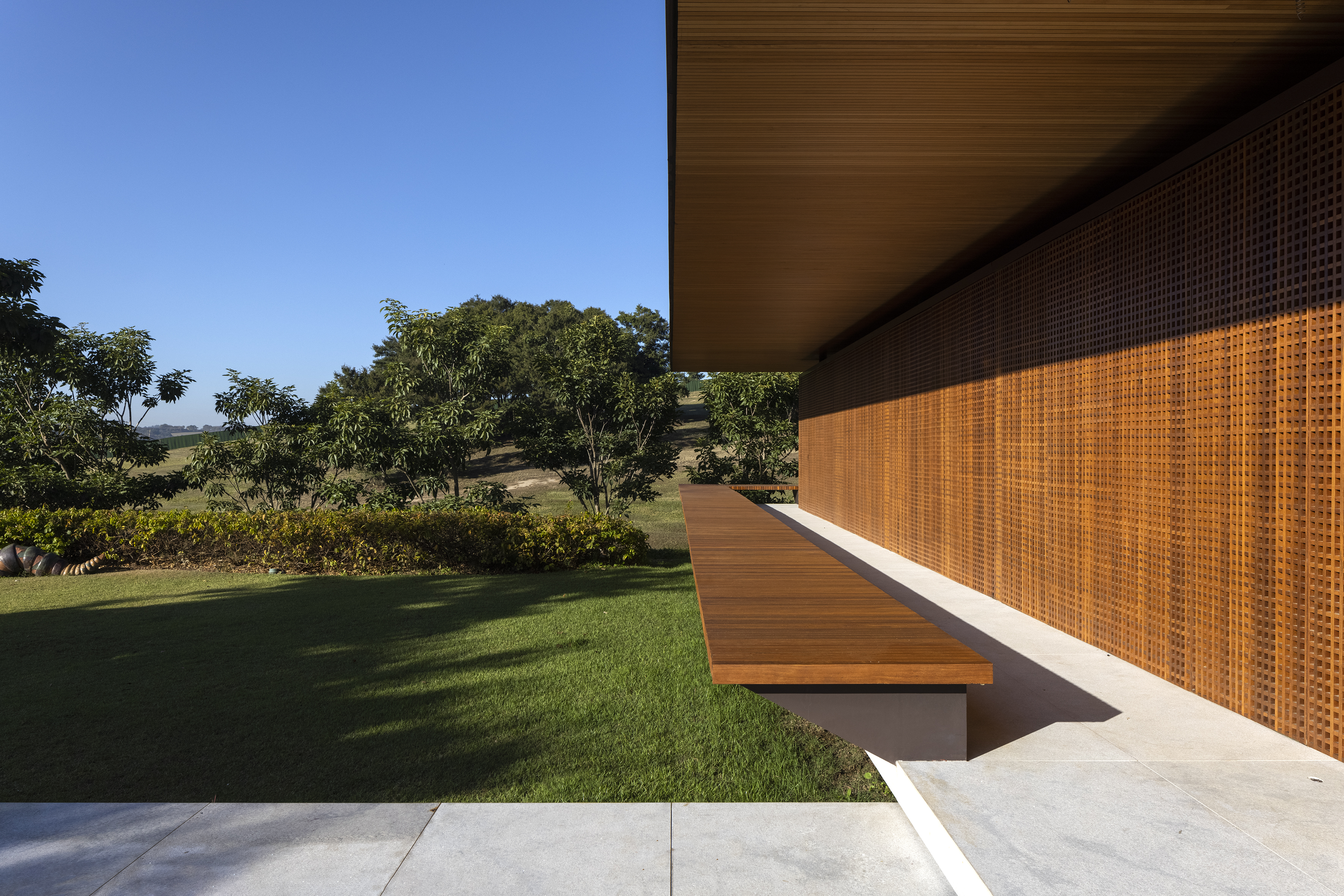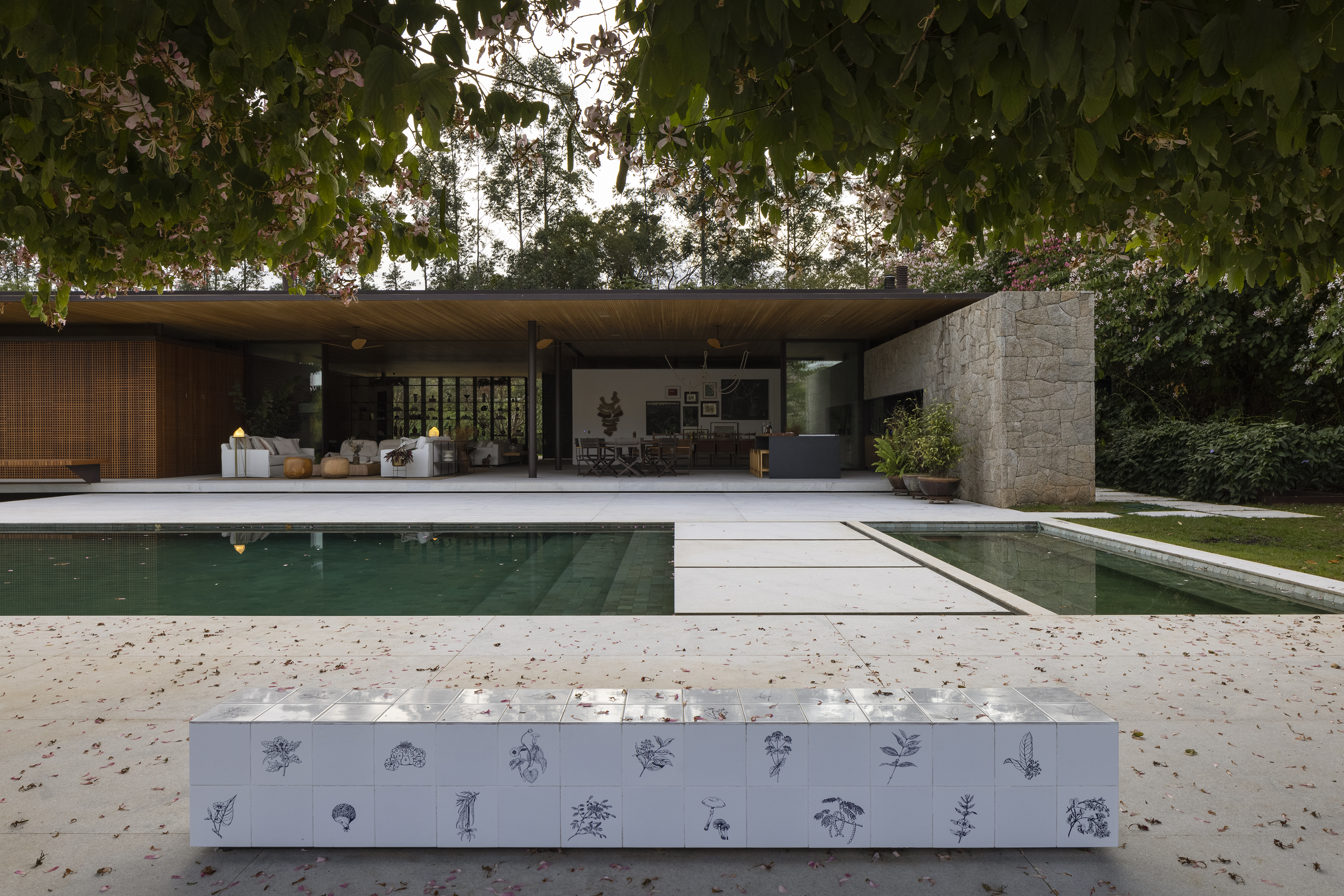 The DJB house is located on a diagonally sloping plot, so it was necessary to design a solution that would correct this unevenness. We developed a plan with two walls on each side: one wall offers privacy from the nearest neighbor, and the other descends three meters, creating a semi-buried floor, while part of the structure of the main floor is overhanging.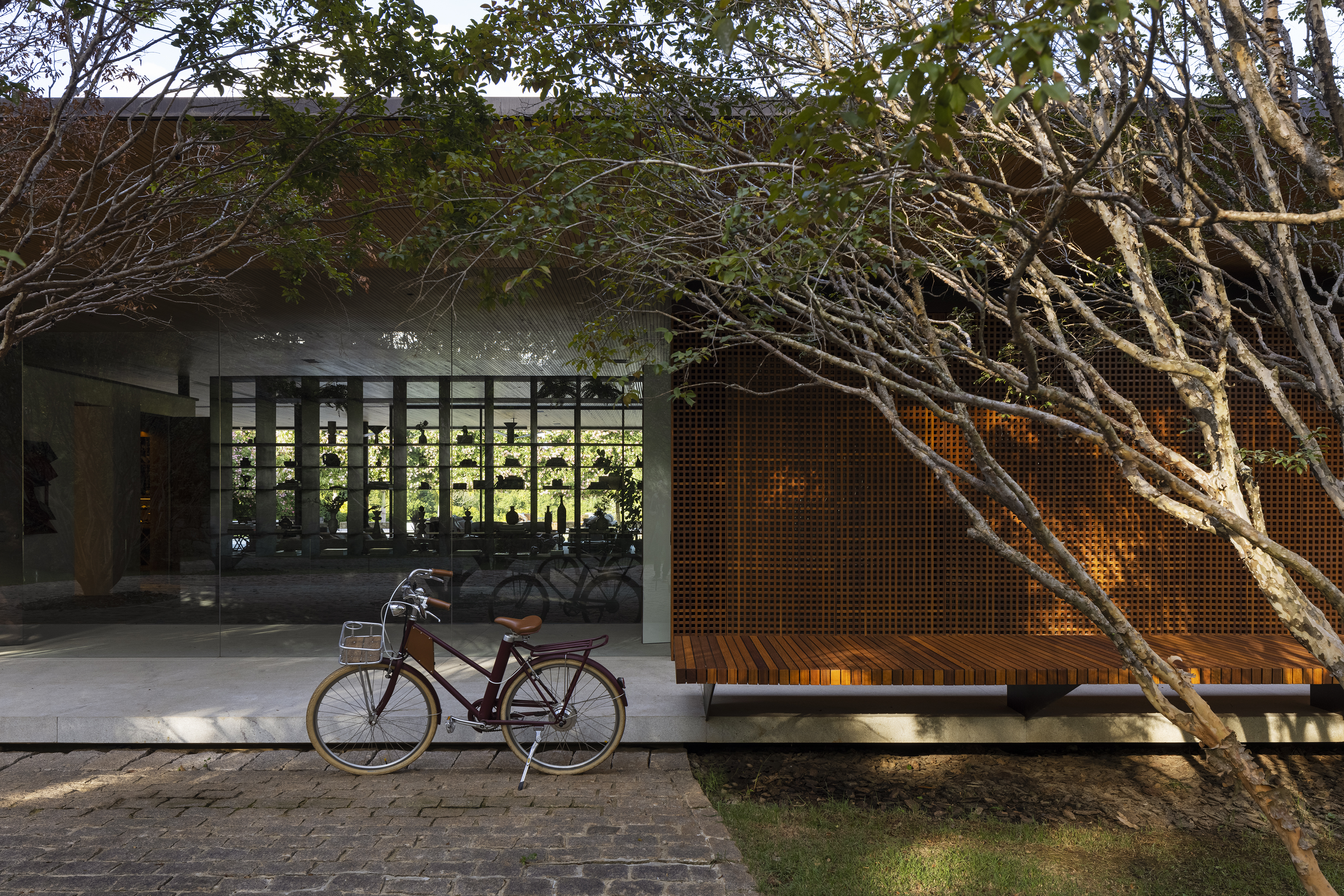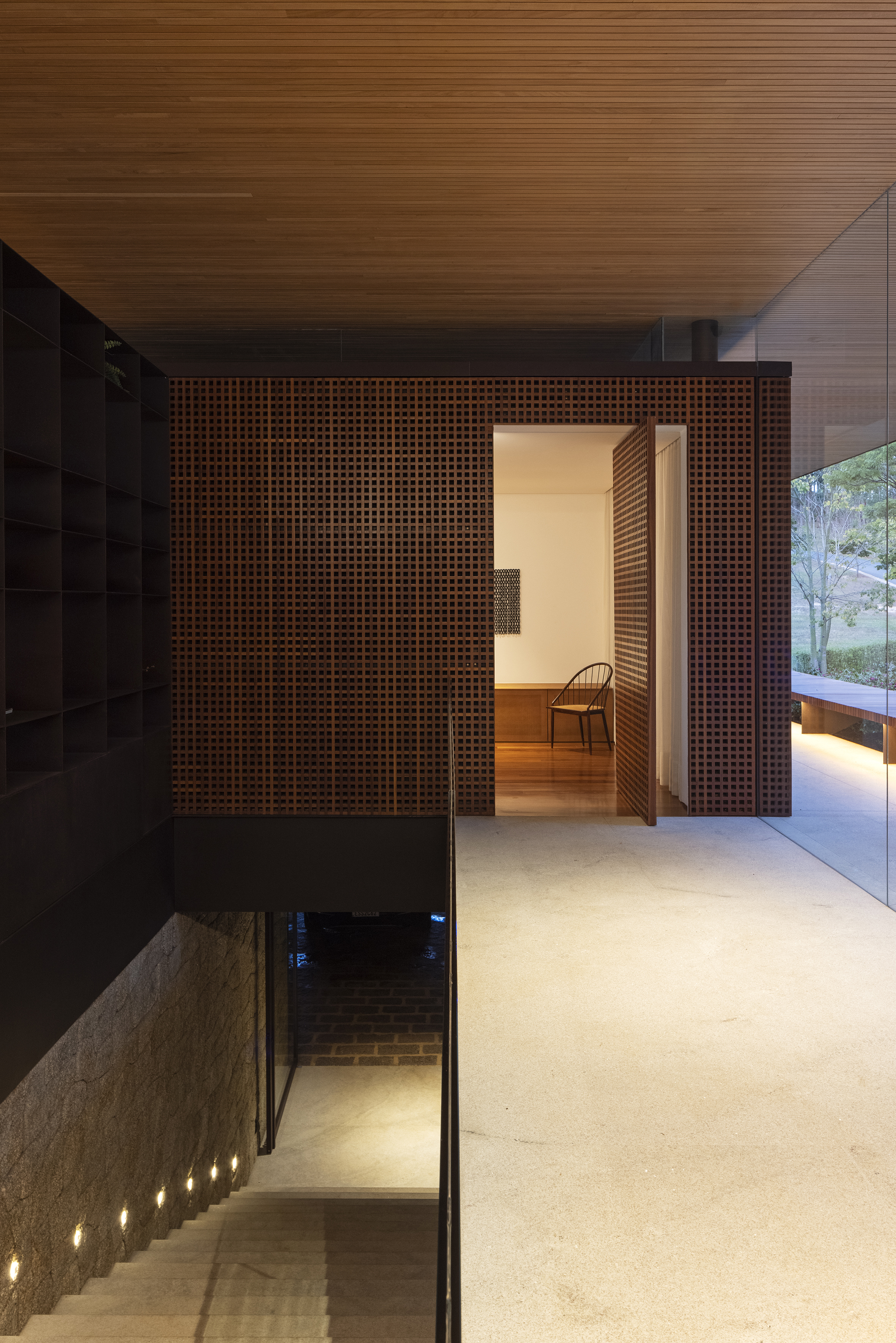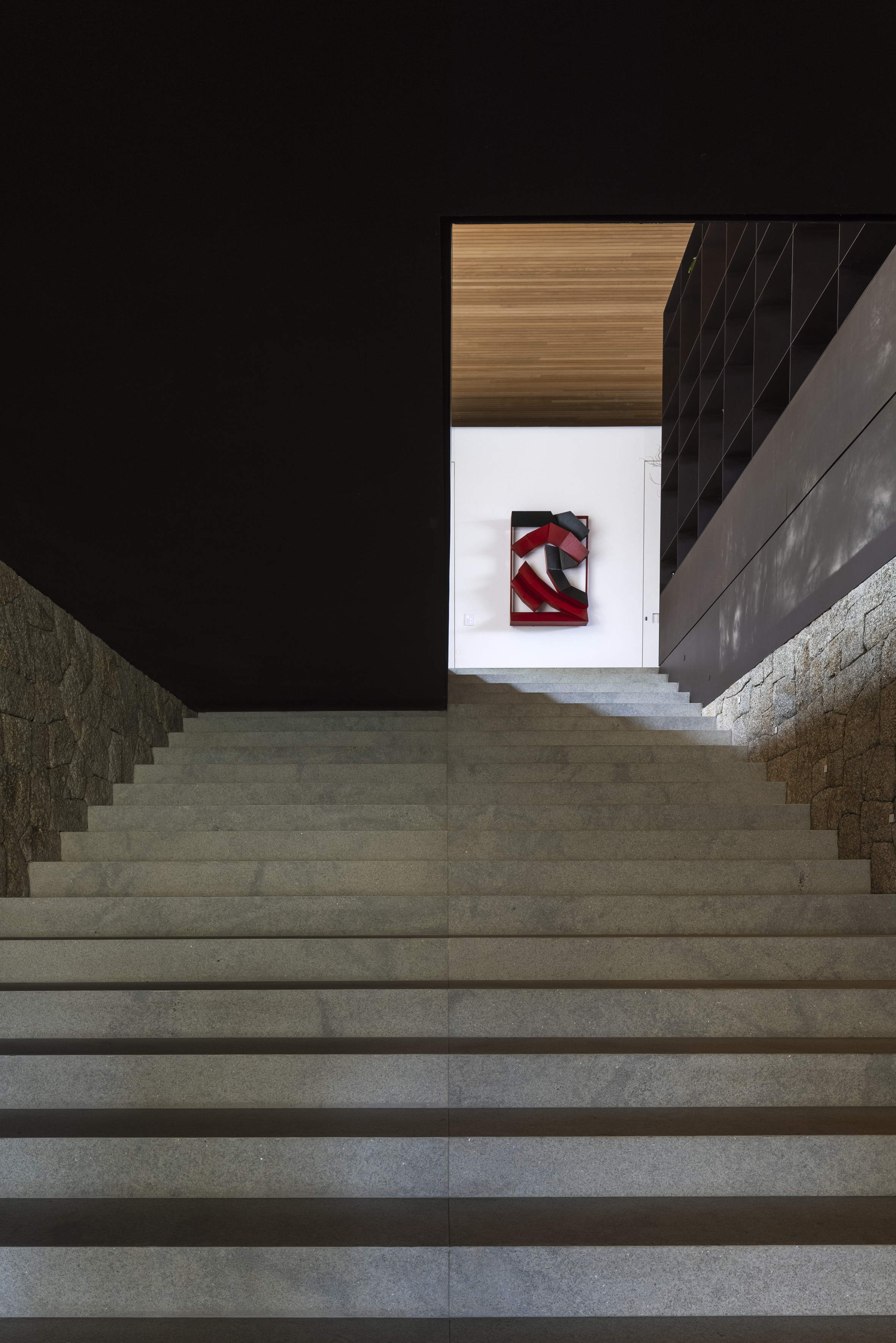 These parallel stone walls created access plateaus where the house rests, which was divided into two parts. The social area is the portion most connected to the land, and acts as an interface between the two sides of the residence, the pedestrian entrance and the pool.
A second entrance, where the garage is located, is on the lower level. The cars are covered by the overhang of the house, and on this lower level a service area and a multi-purpose room have also been allocated.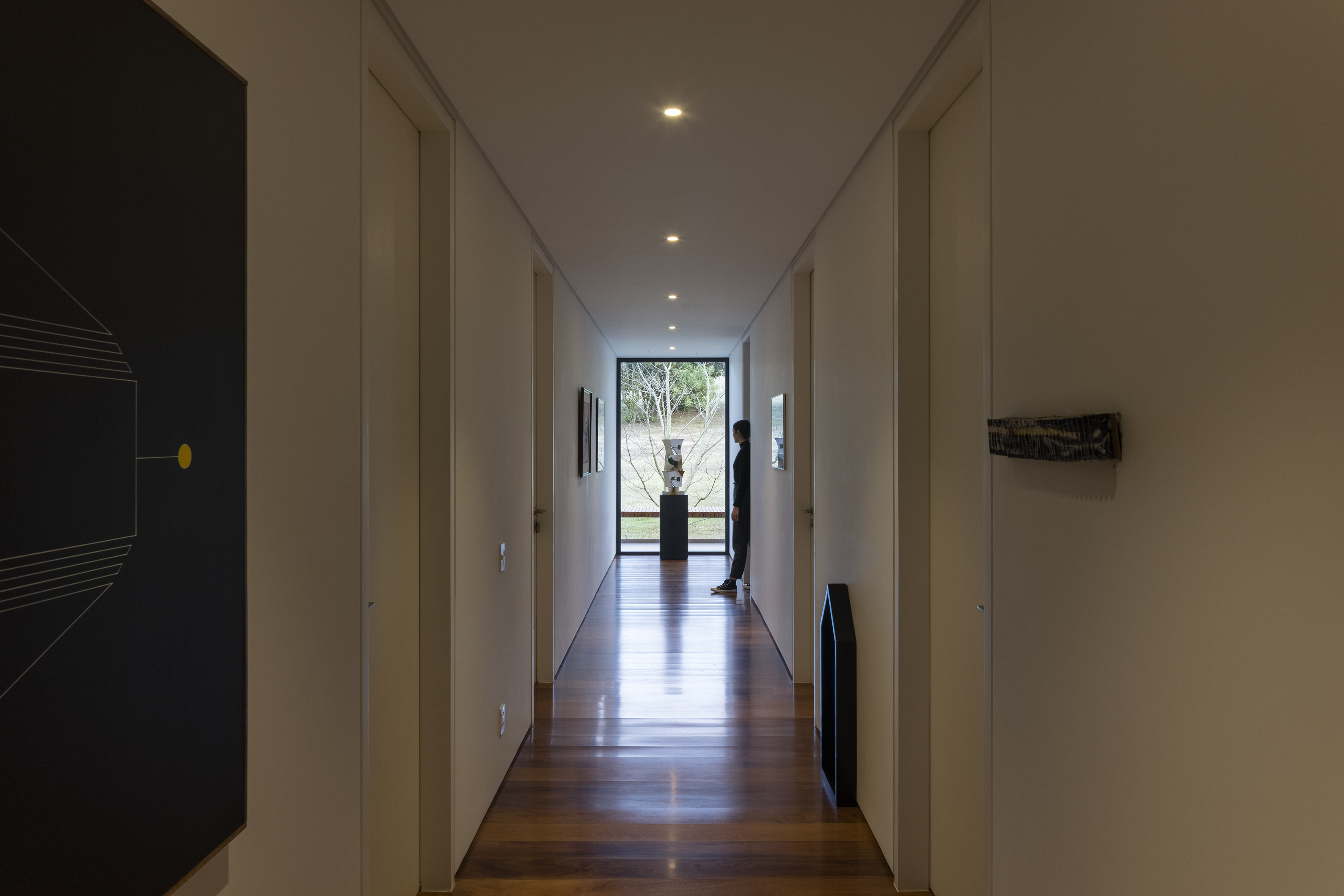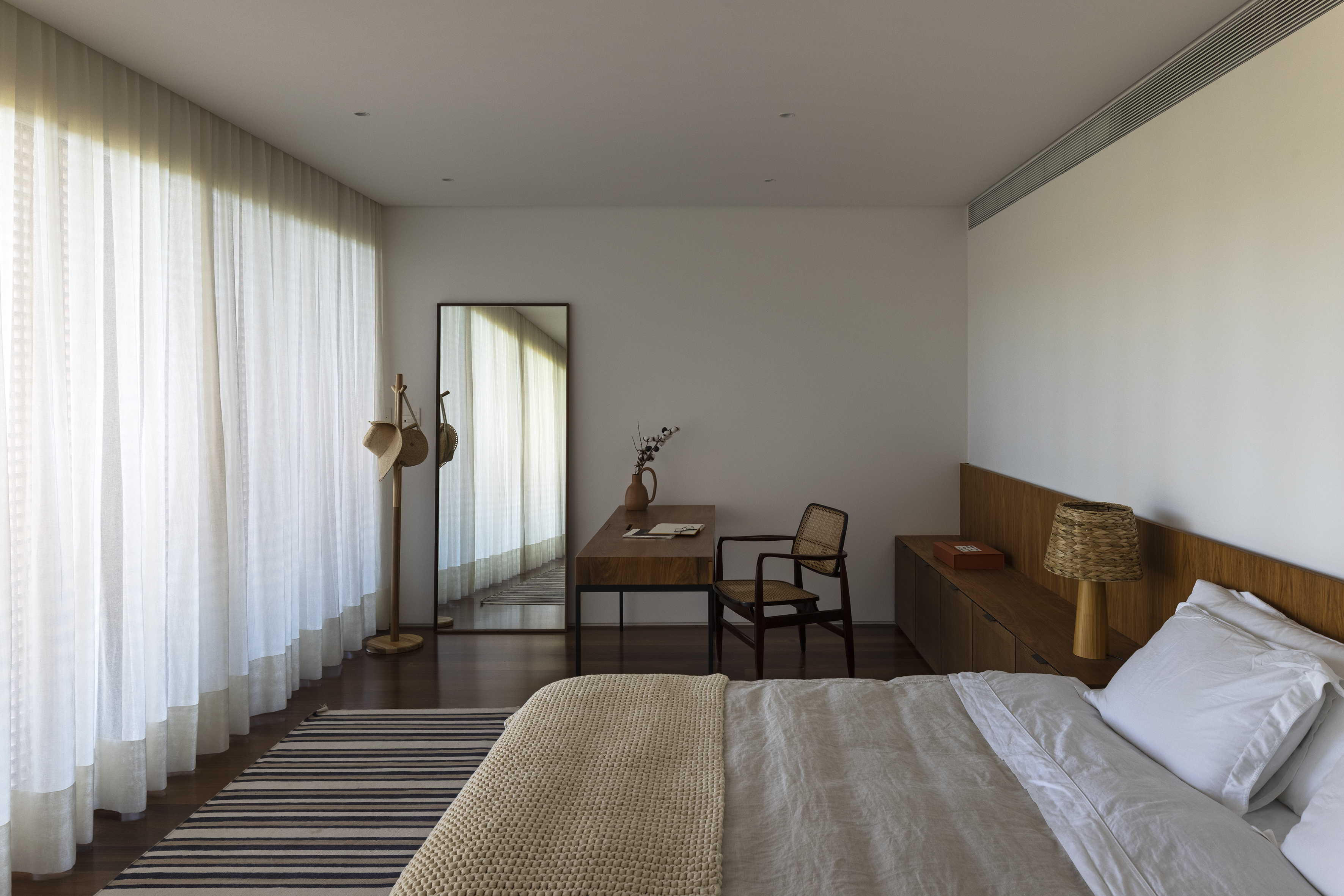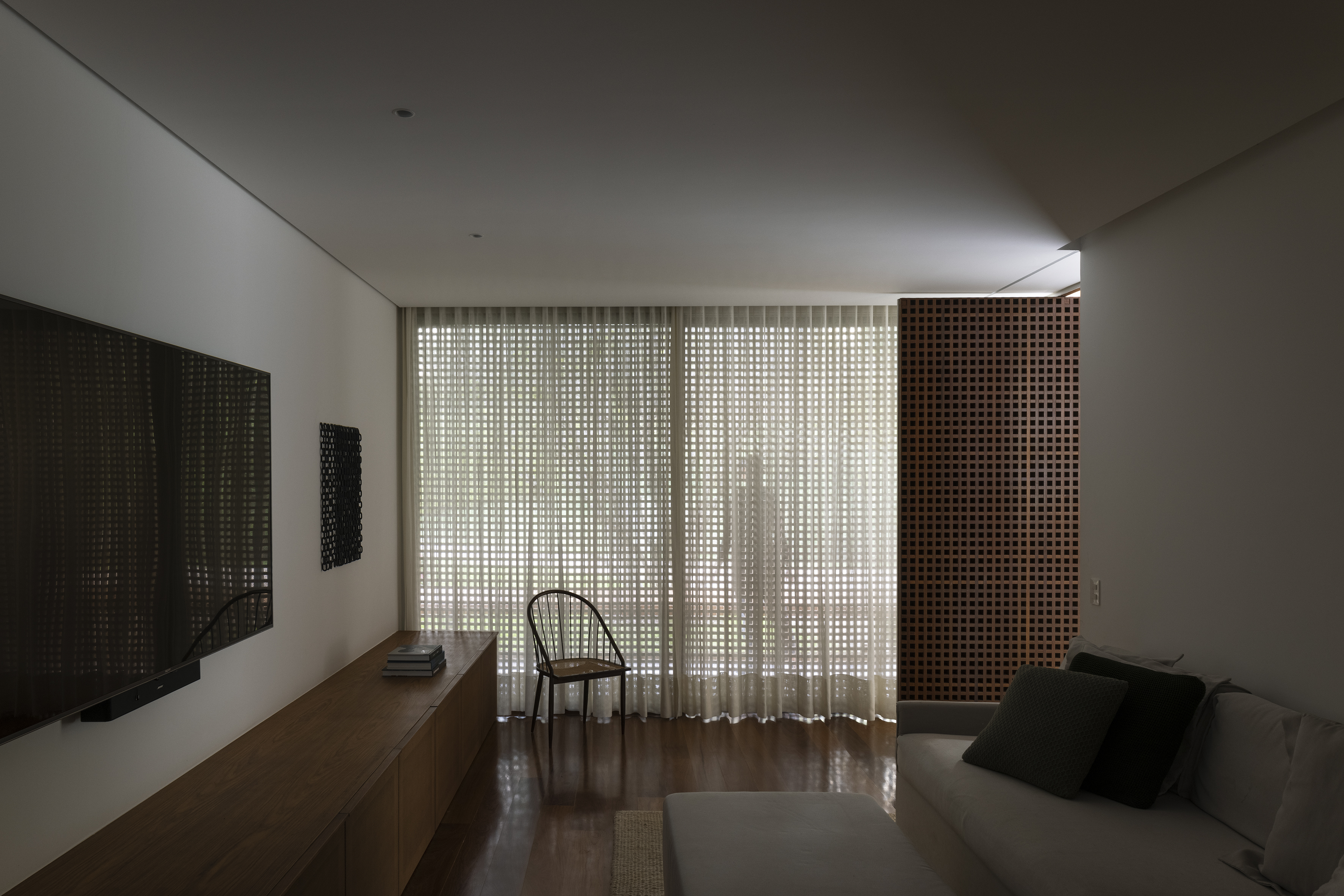 Benches protect the entire overhanging area where the suite block is located, forming balconies for the bedrooms, which were distributed between the two sides of the house. The corridor that separates the suite blocks is a type of gallery-corridor, wider and with an opening at the bottom, a solution that makes the project lighter, brings the garden inside, and fills the space with natural light.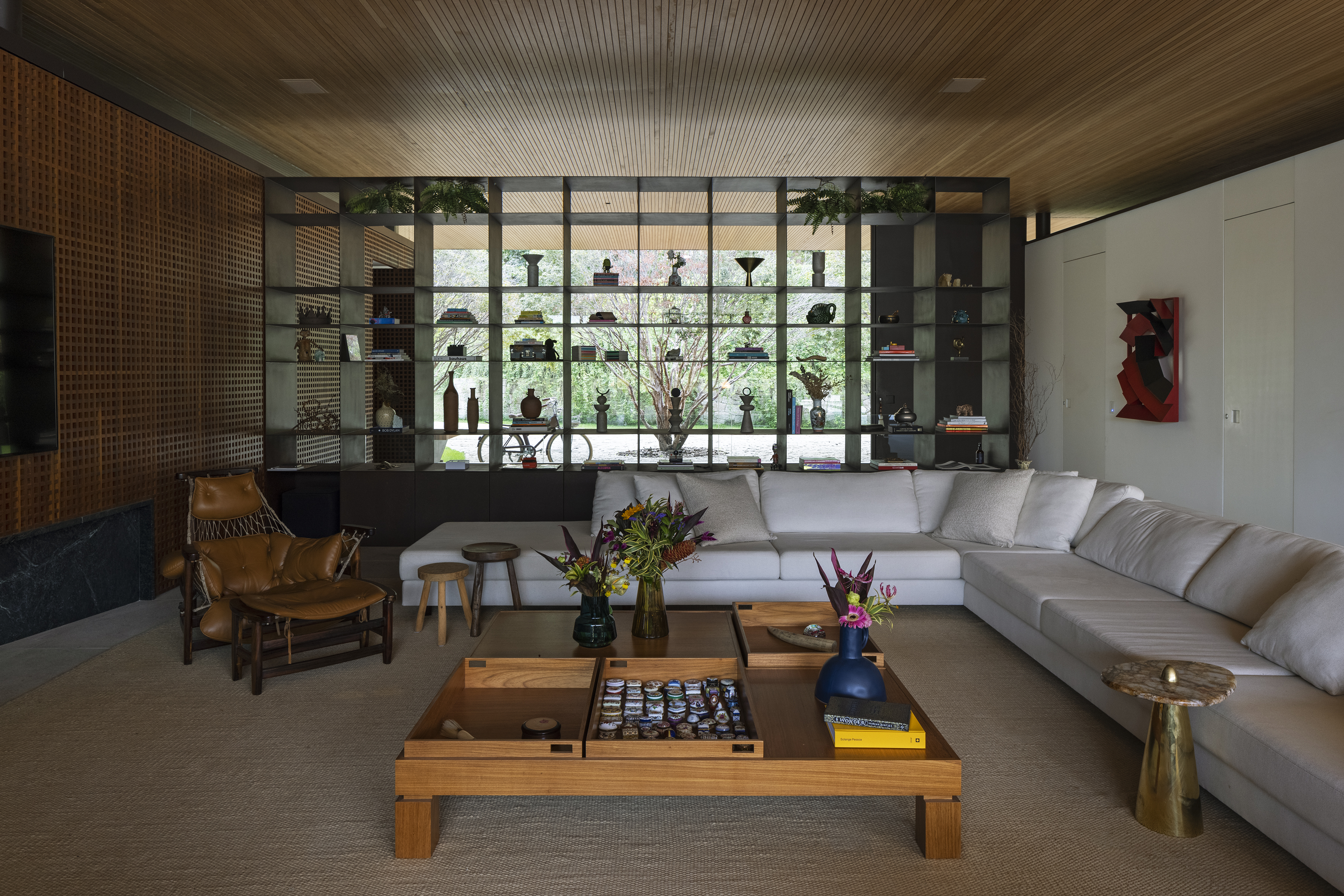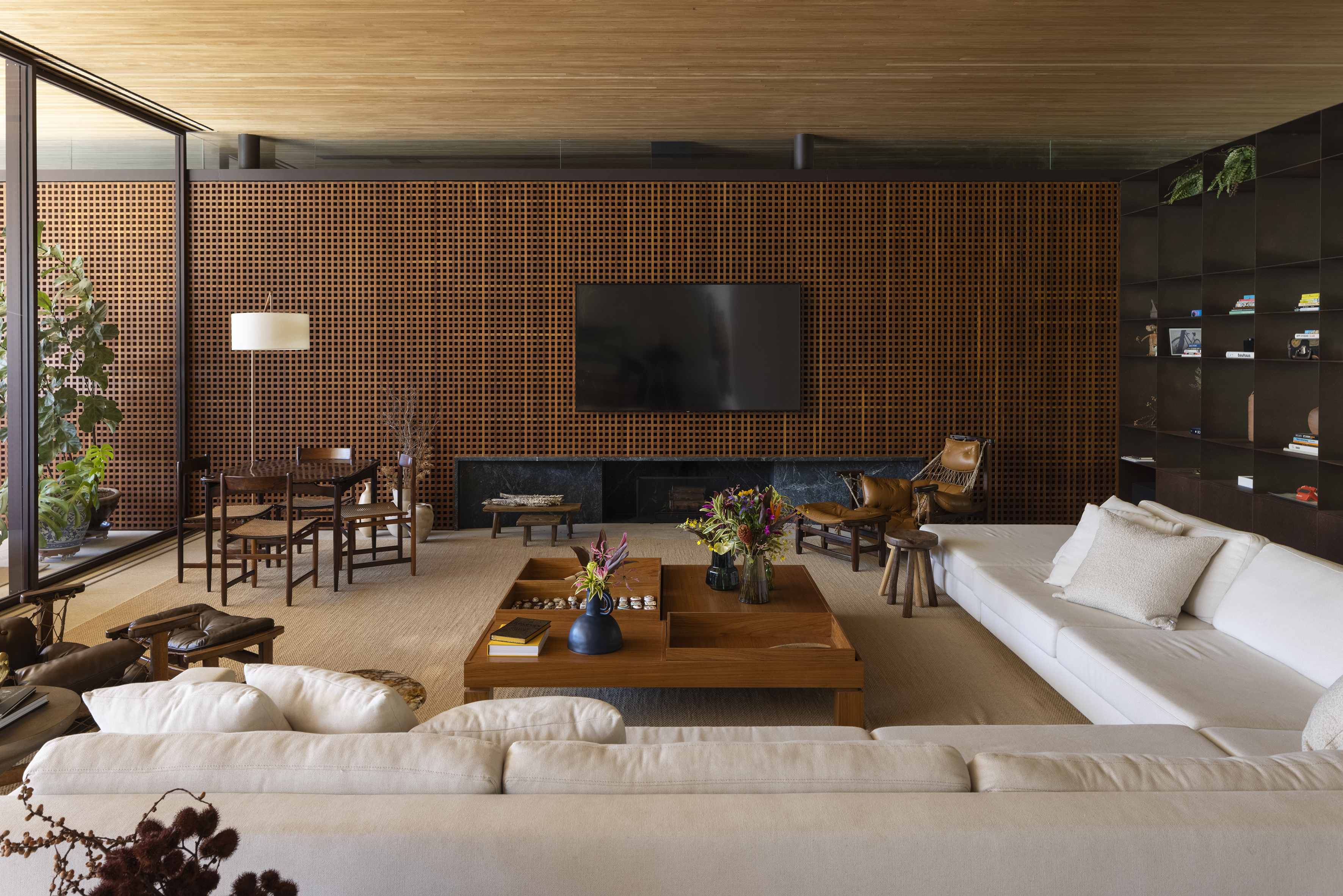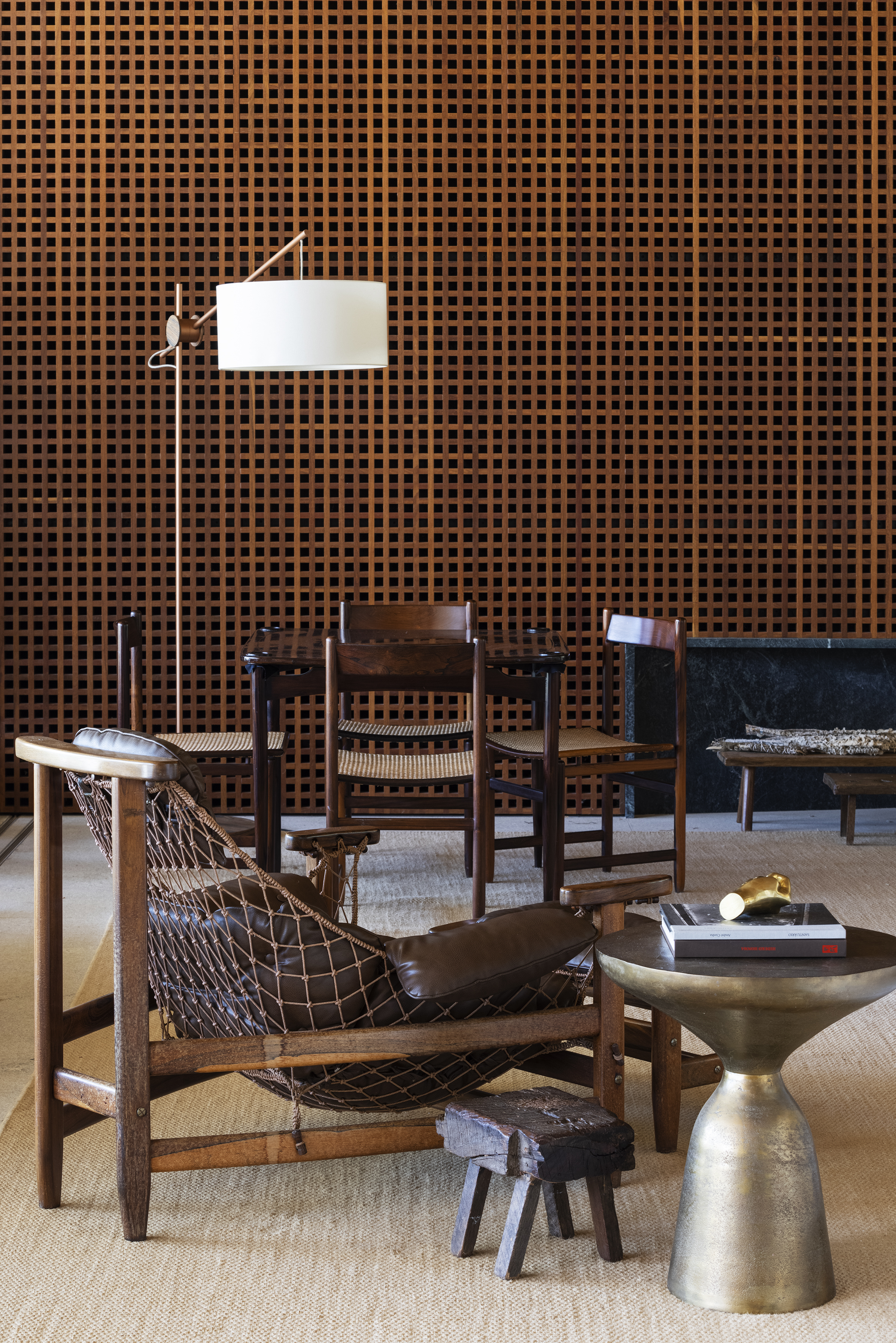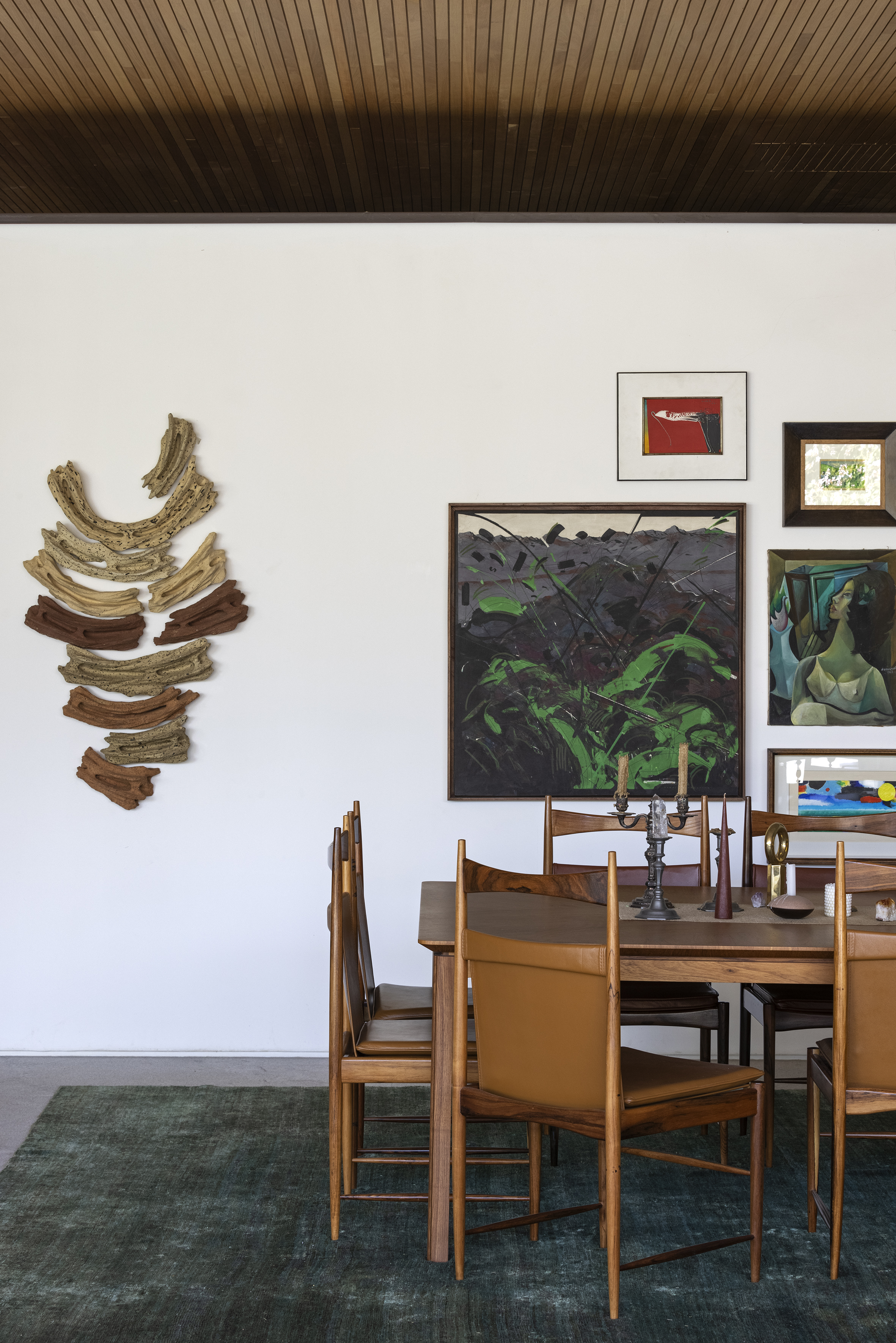 The trellis that lines the entire intimate block is an aesthetically striking and functional element, as it provides privacy for those in the bedrooms, without blocking the passage of light and ventilation.
In the living room, the sheet metal bookcase was designed by the office. It helps separate the room from the hall, the staircase and the kitchen circulation as a soft filter, without completely blocking the spaces.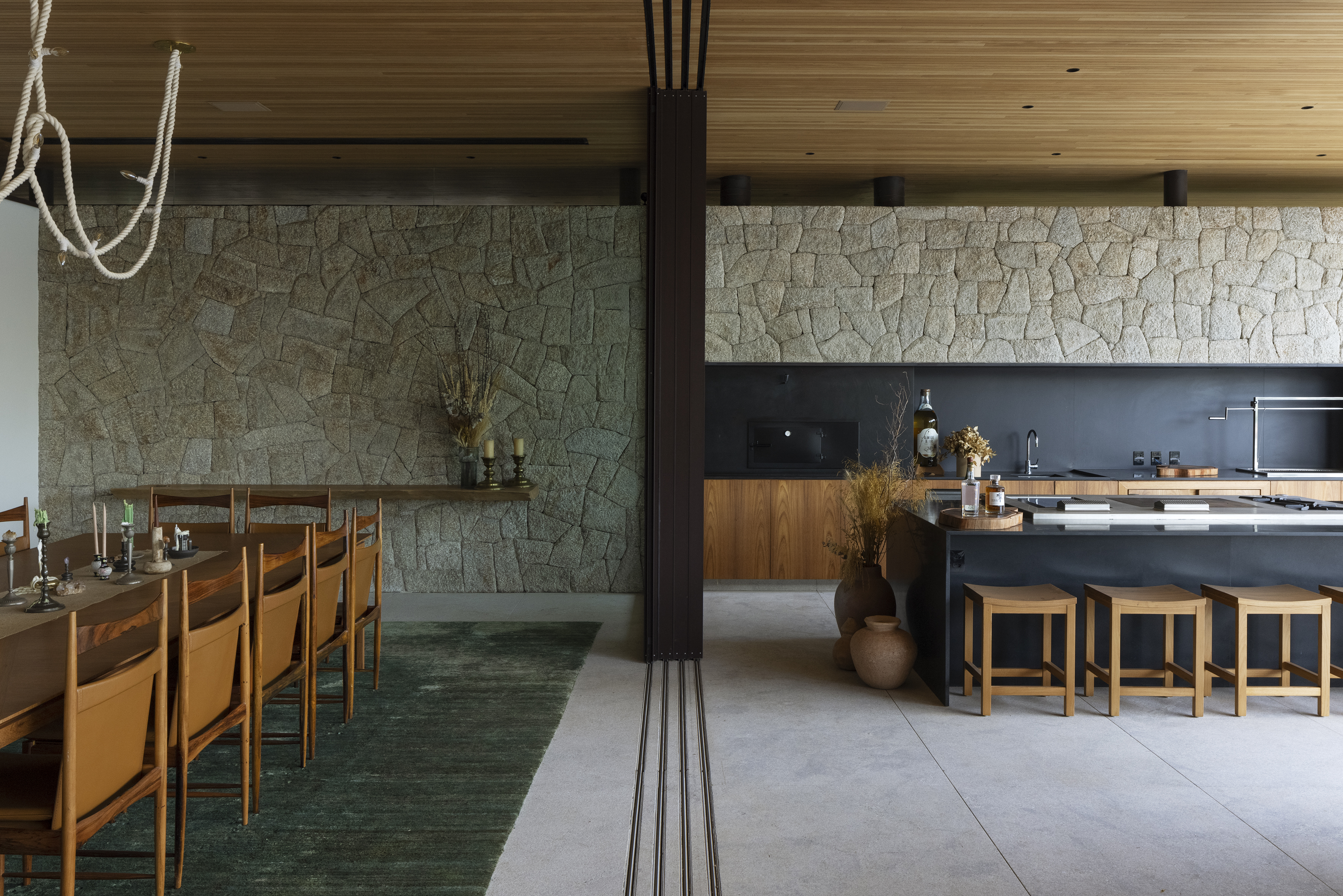 Another strong feature of the project is the always loosened covering of the closed volumes, such as the kitchen and the bedroom block, which gives more lightness to the construction – and was a big challenge for the ceiling finishings contractor at the time of installation.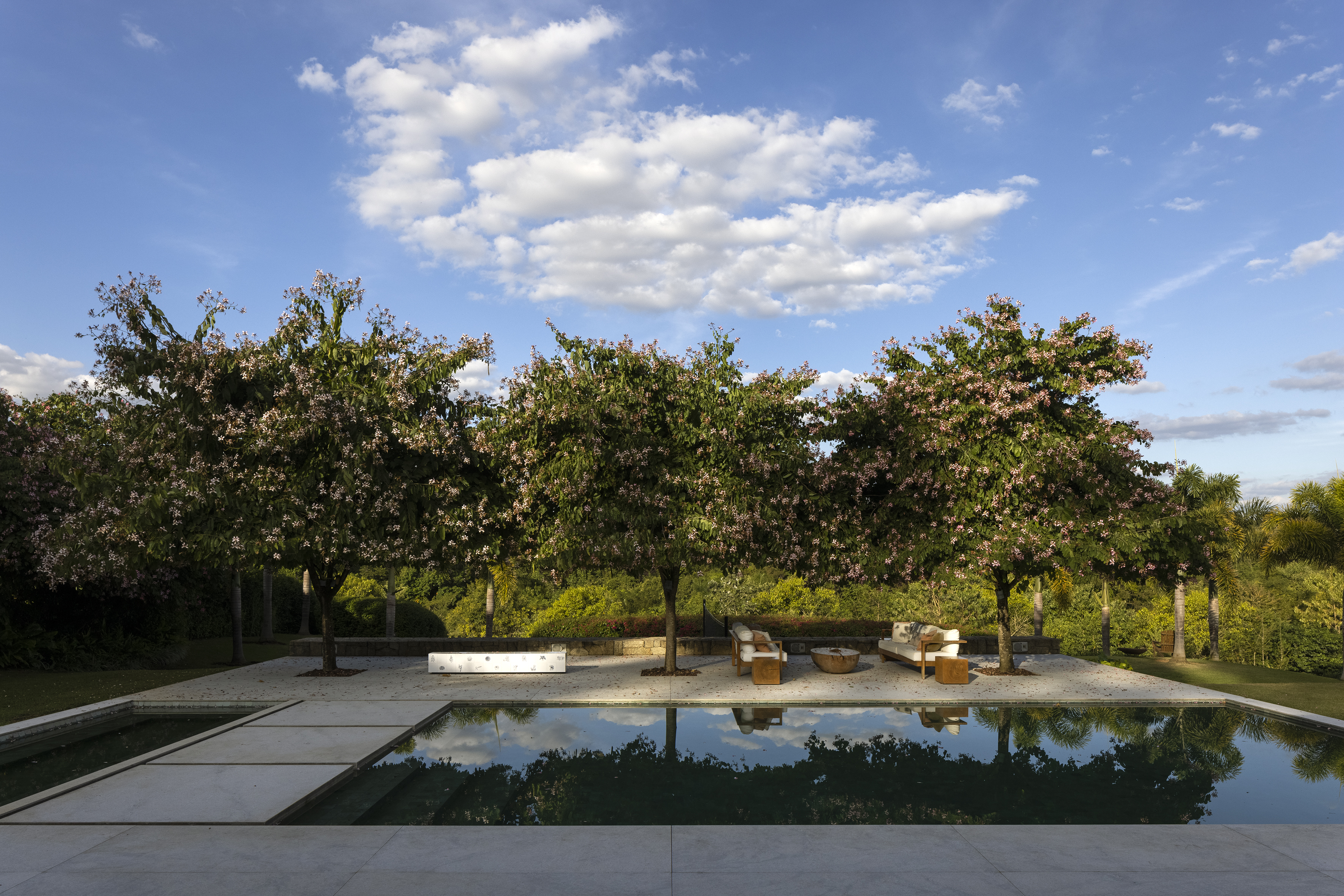 For the outside area, one of the requests was a deck on both sides of the pool, so that the residents and their guests could enjoy the outdoor sun, which sets behind the house, for a longer time. The garden also features works of art by great Brazilian artists, such as the snake sculpture by Francisco Brennand and the tiled bench from the Panacea Phantastica work by Adriana Varejão.