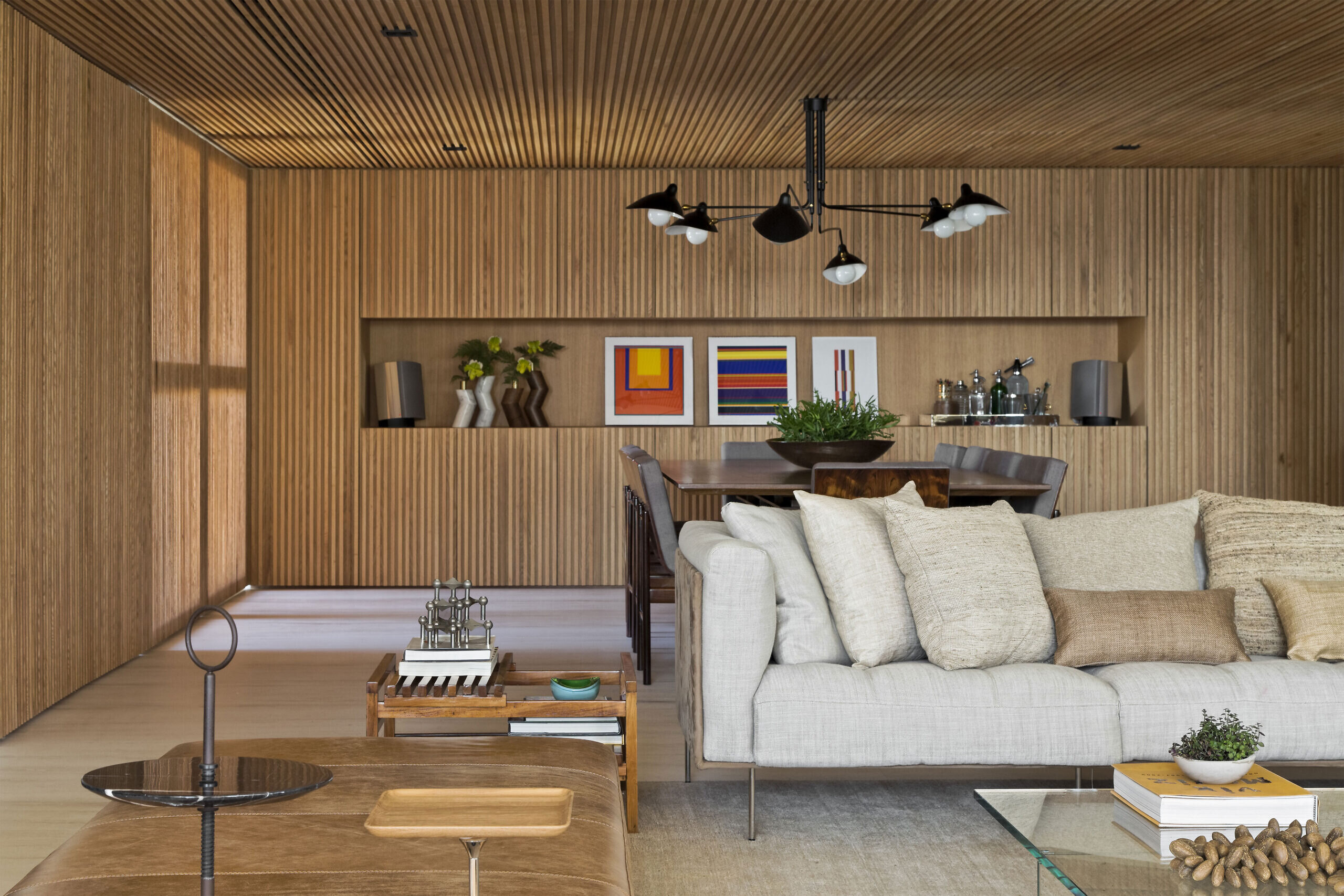 FB Apartment
São Paulo
Facts
Built Area

400sqm
Conclusion

2017
Project
Office

Jacobsen Arquitetura
Office's Team

Paulo Jacobsen, Bernardo Jacobsen, Edgar Murata, Christian Rojas, Thauan Miquelin
Interiors

Jacobsen Arquitetura
Interiors' Team

Tatiana Kamogawa, Mariana Ferretti, Thammy Nozaki
Light Design

Mingrone Iluminação
Electrical and hydraulic installations

Grau Engenharia
Frames

Lumisystem
Air conditioning

Logitec
Automação

Steluti
Pedras

Di Marmore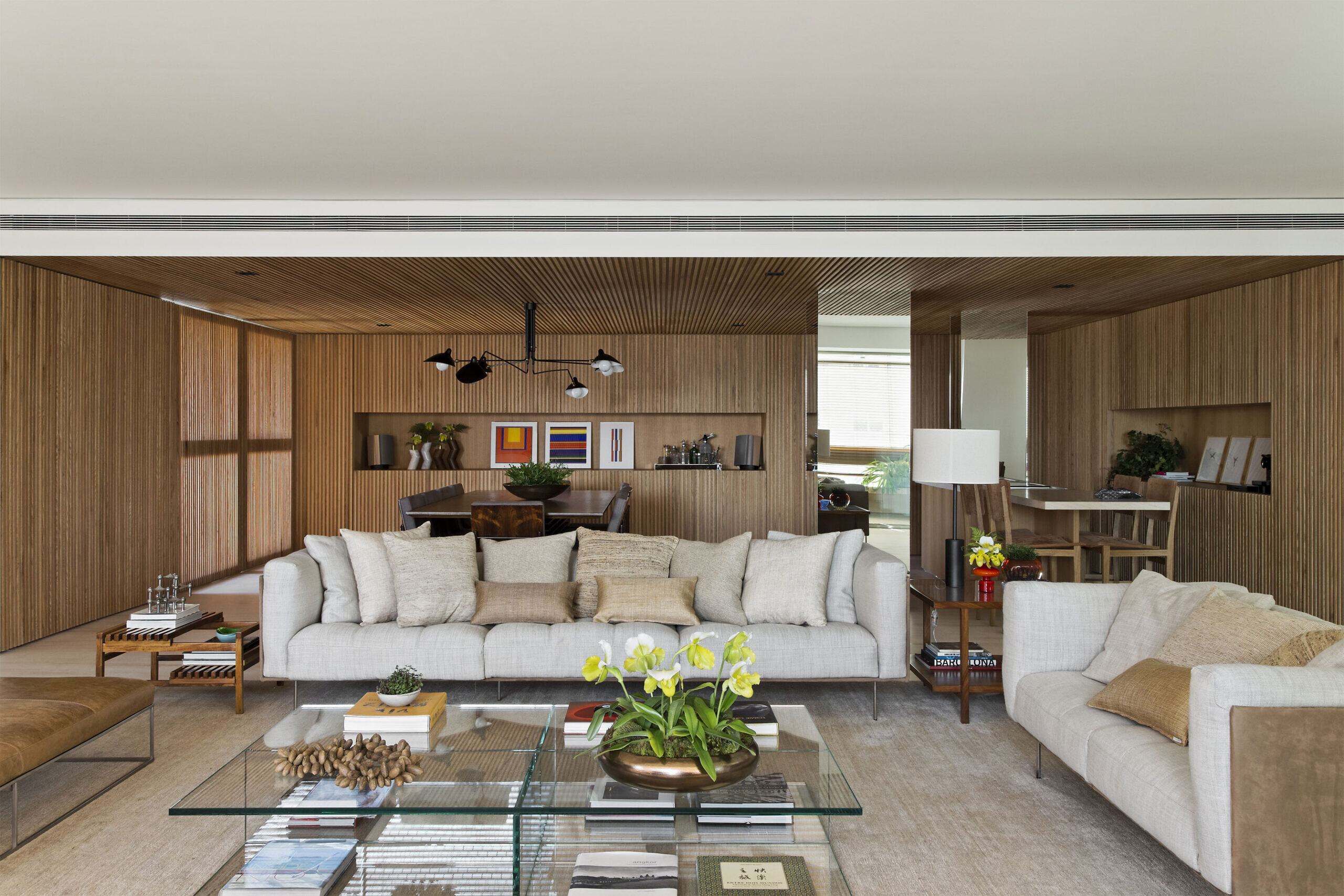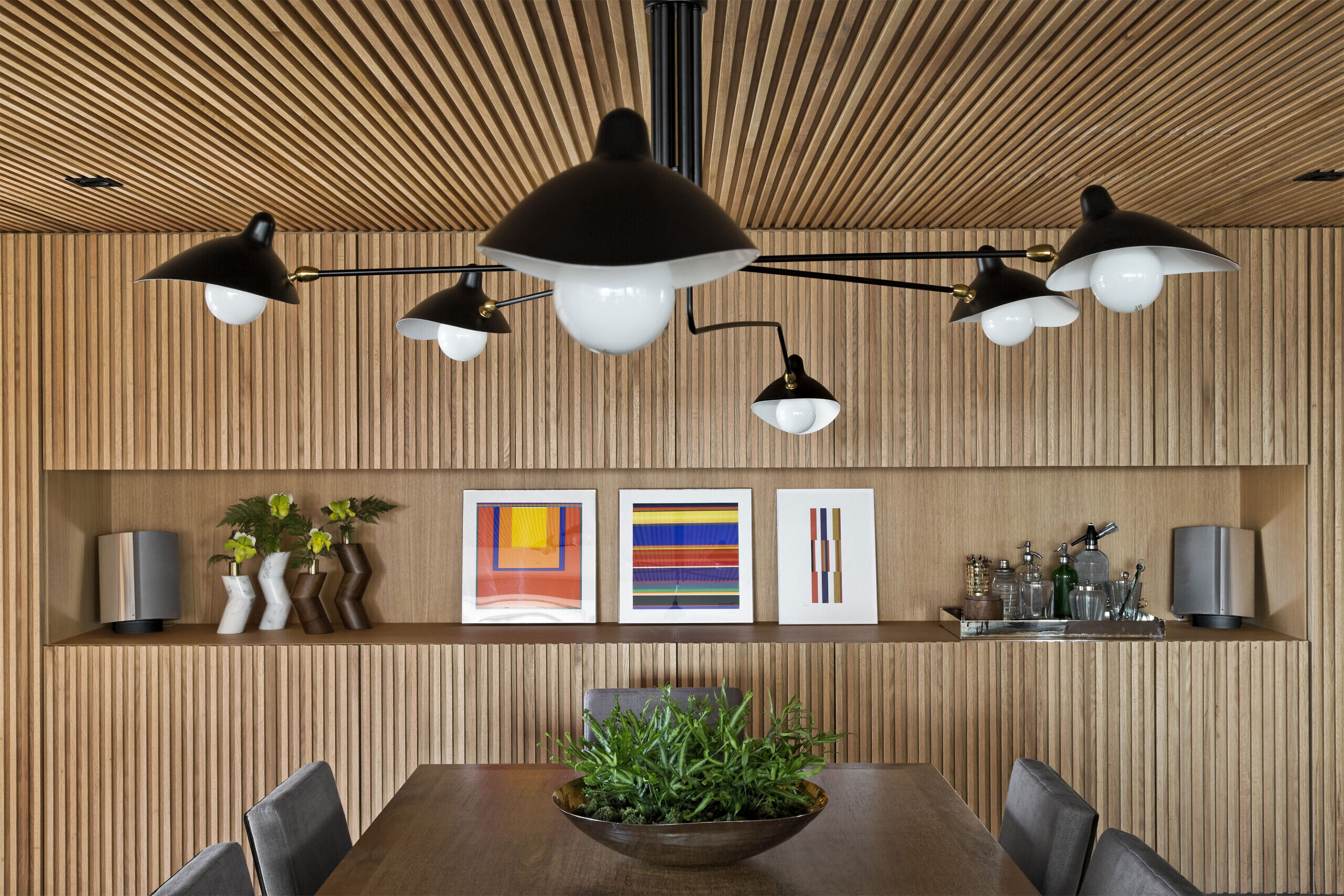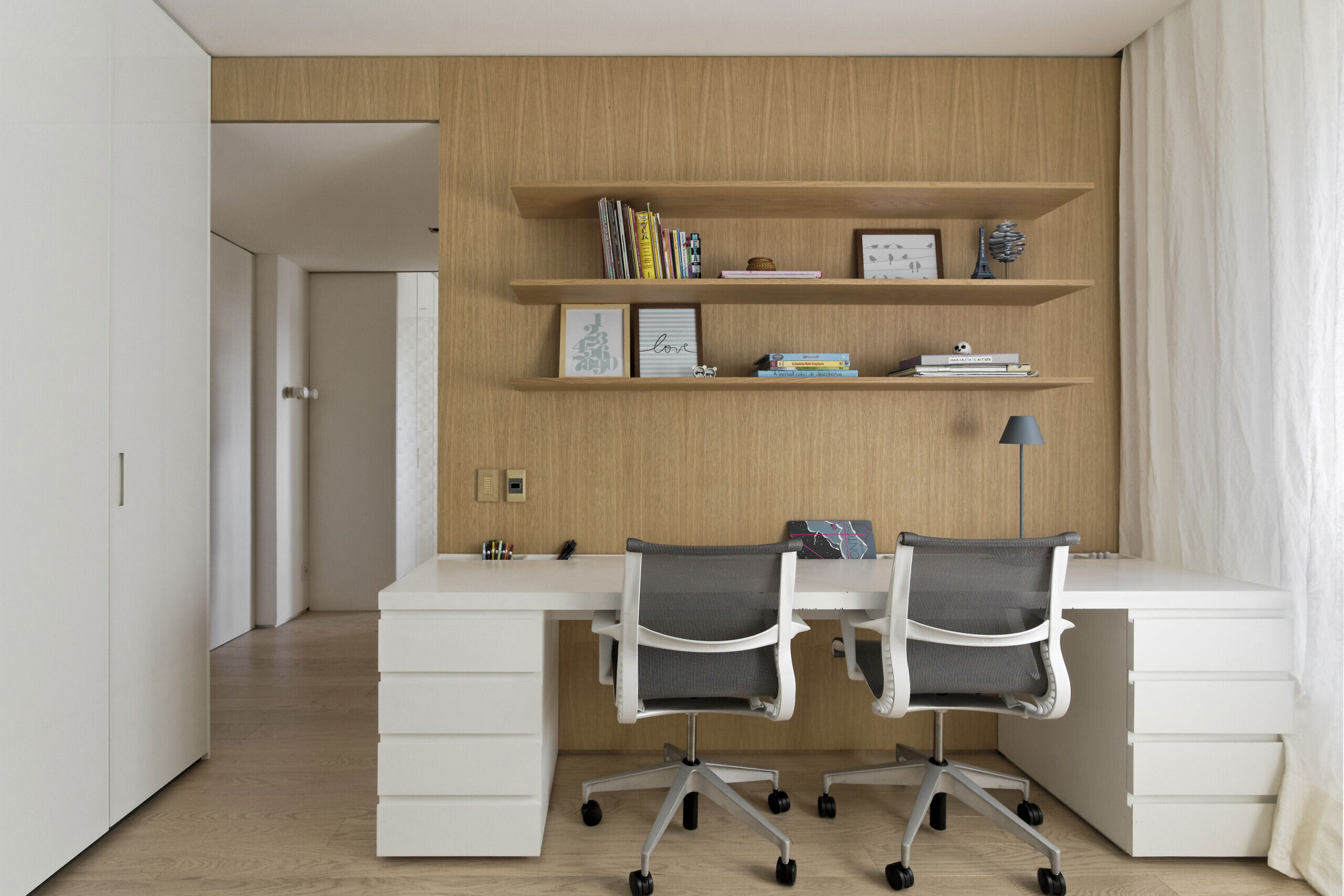 The friendly family, who owns a country house designed by our office, asked us for an urban project, both cozy and functional for your new apartment in São Paulo.
Rethinking all internal divisions and modifying predefined spaces was the starting point for project development.
The rooms have been enlarged and transformed into suites. The daughters' rooms were integrated and we also created an intimate room from the room that was originally the near closer room of the living, which may or may not integrate into the social area.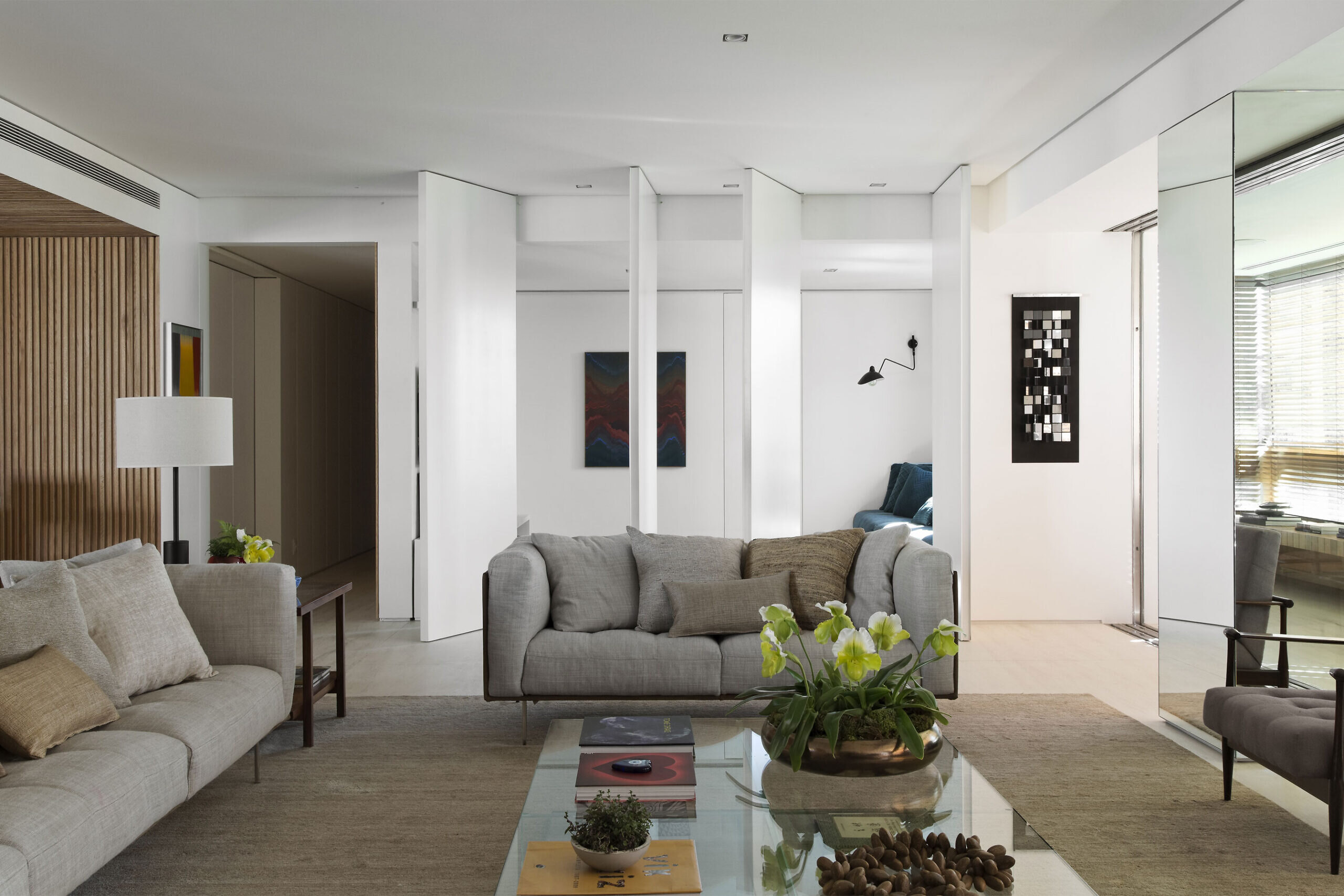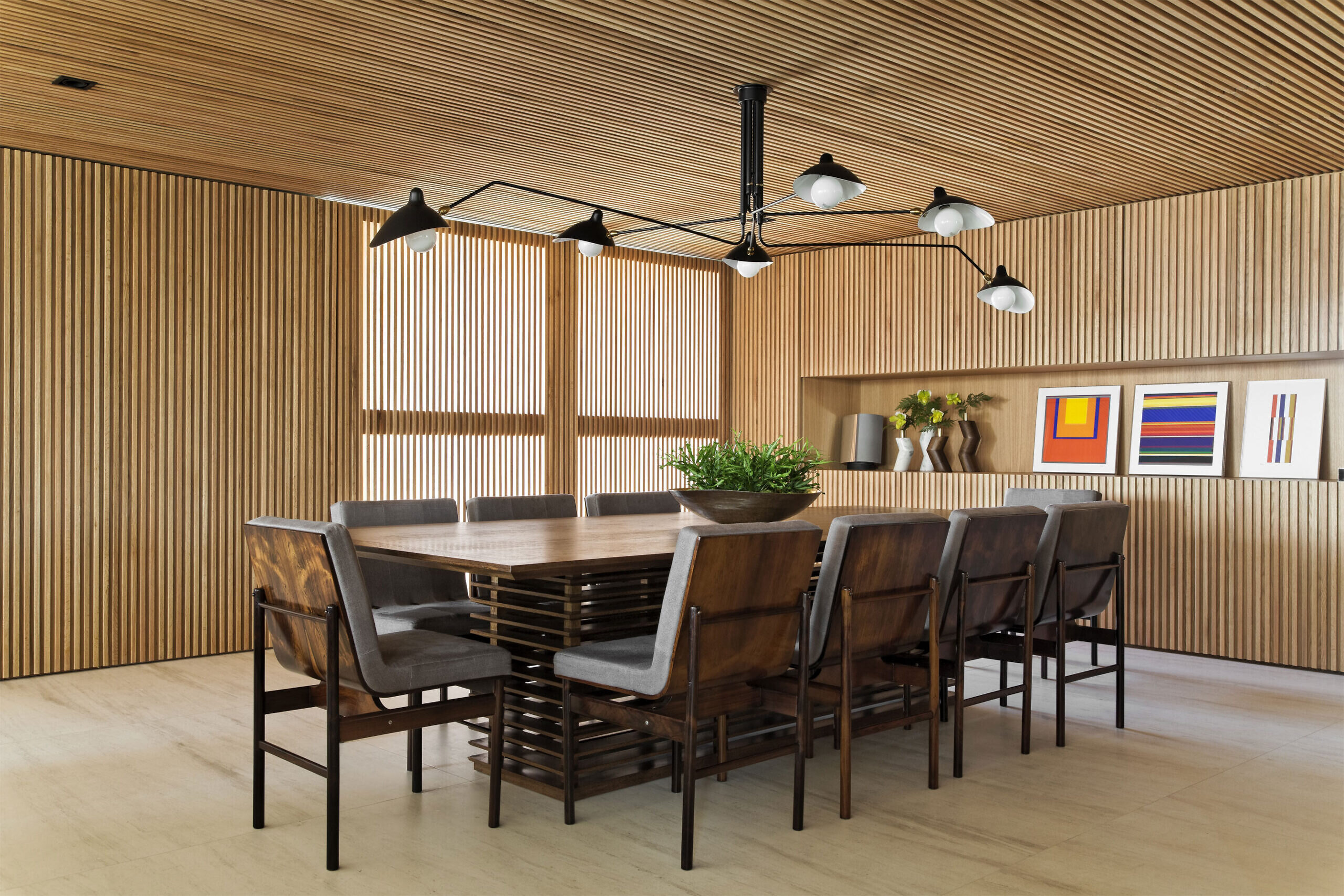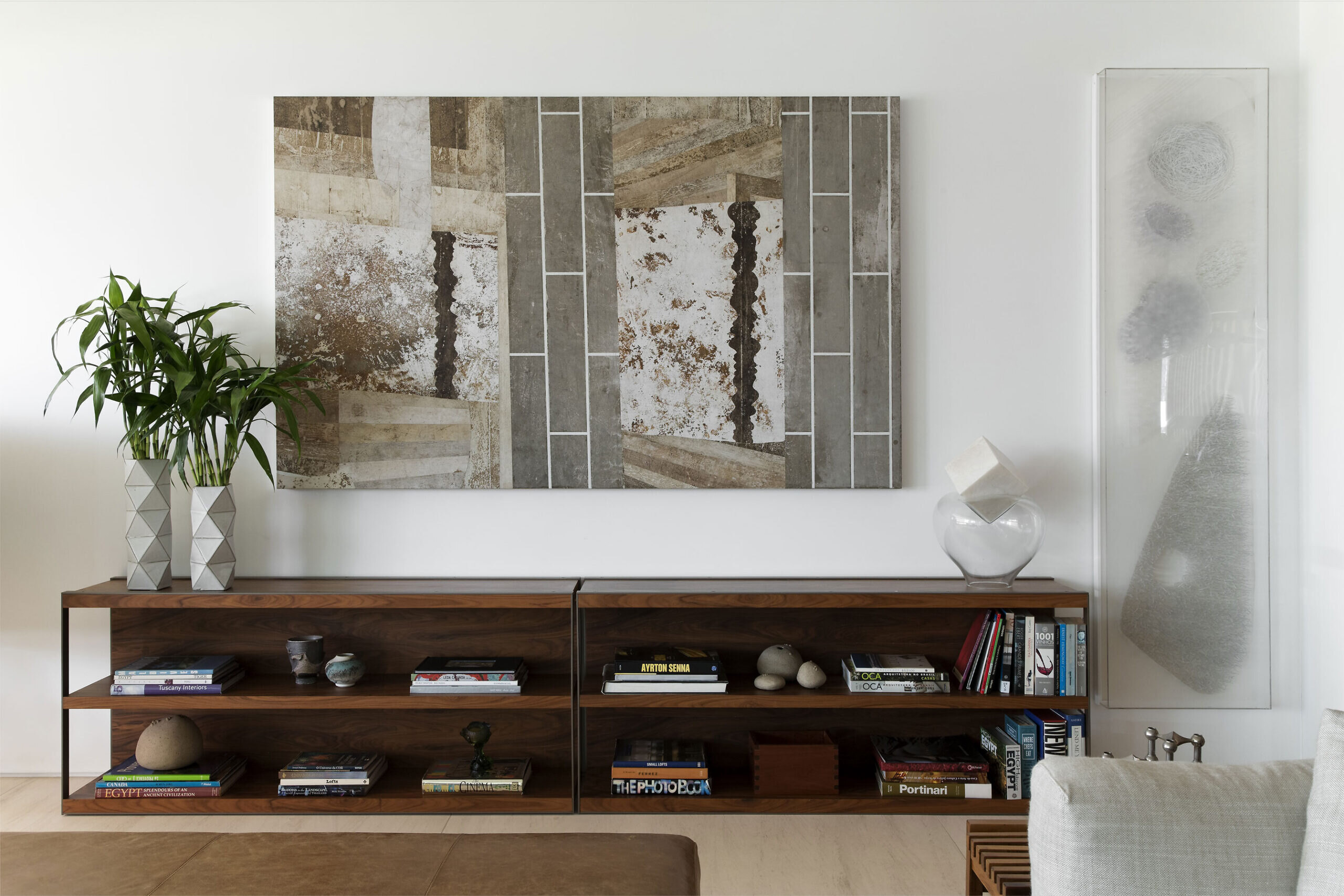 All social environments are in a unique space, the floor in Limestone covers the whole environment, the balcony becomes a continuation of the living room and so has gained a seat in all its extension allowing it to be used in many ways, which can change according to the needs of the family.
The dining and gourmet kitchen areas were subtly delineated by recess of the ceiling and wood panels, which aren't just functional for the use of these areas, but also gives a confortable feeling.