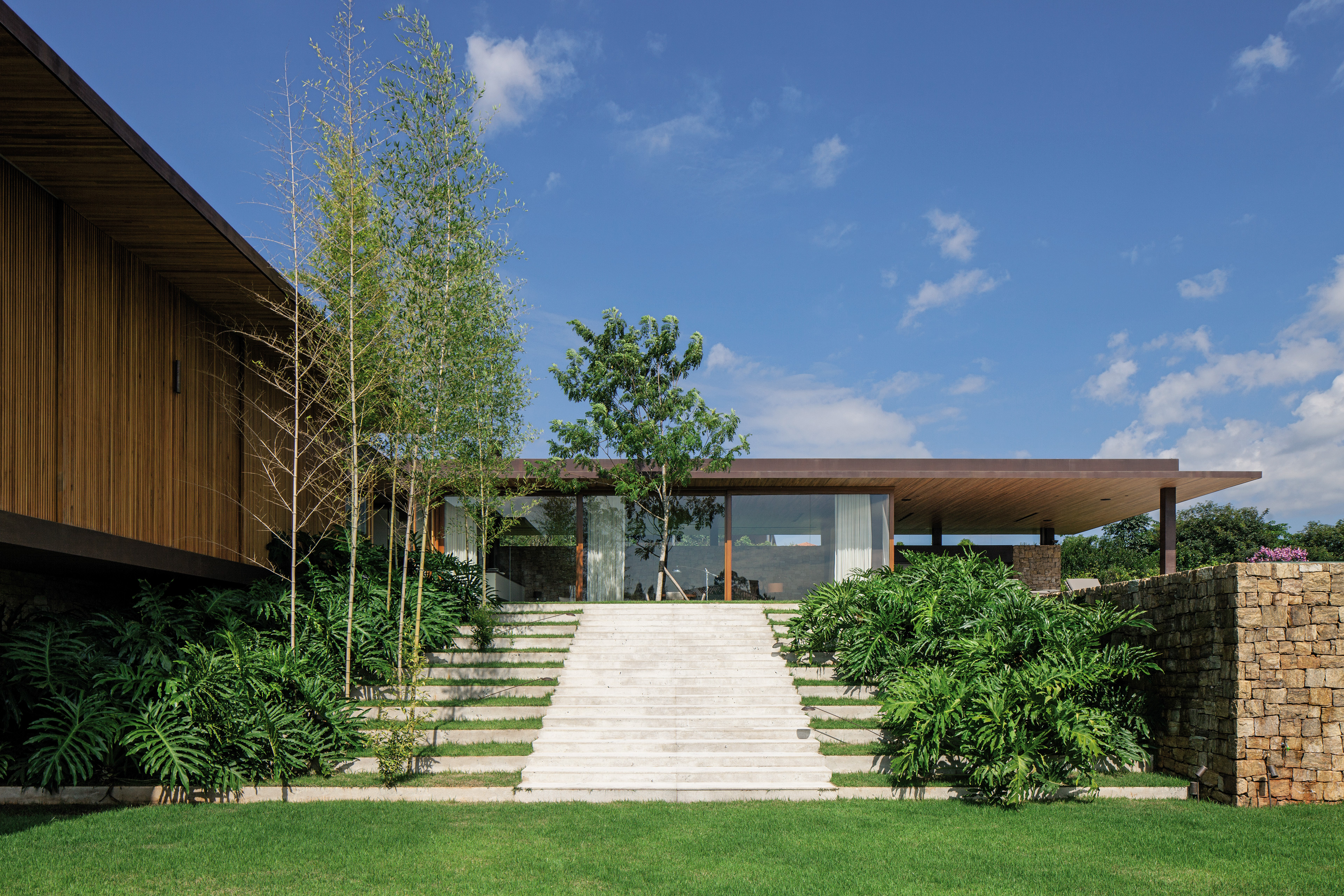 FB House
Porto Feliz
Facts
Total Area

5.200,00 m²
Built area

1.185,00 m²
Conclusion

2013
Project
Office

Jacobsen Arquitetura
Office's Team

Paulo Jacobsen, Bernardo Jacobsen, Edgar Murata, Jaime Cunha Junior, Marcela Siniauskas, Paula Tega, Ricardo Luna
Interiors

Patrícia Martinez
Light Design

Lightworks
Landscape

Cenário Paisagismo, Fernando Chacel
Photos

Leonardo Finotti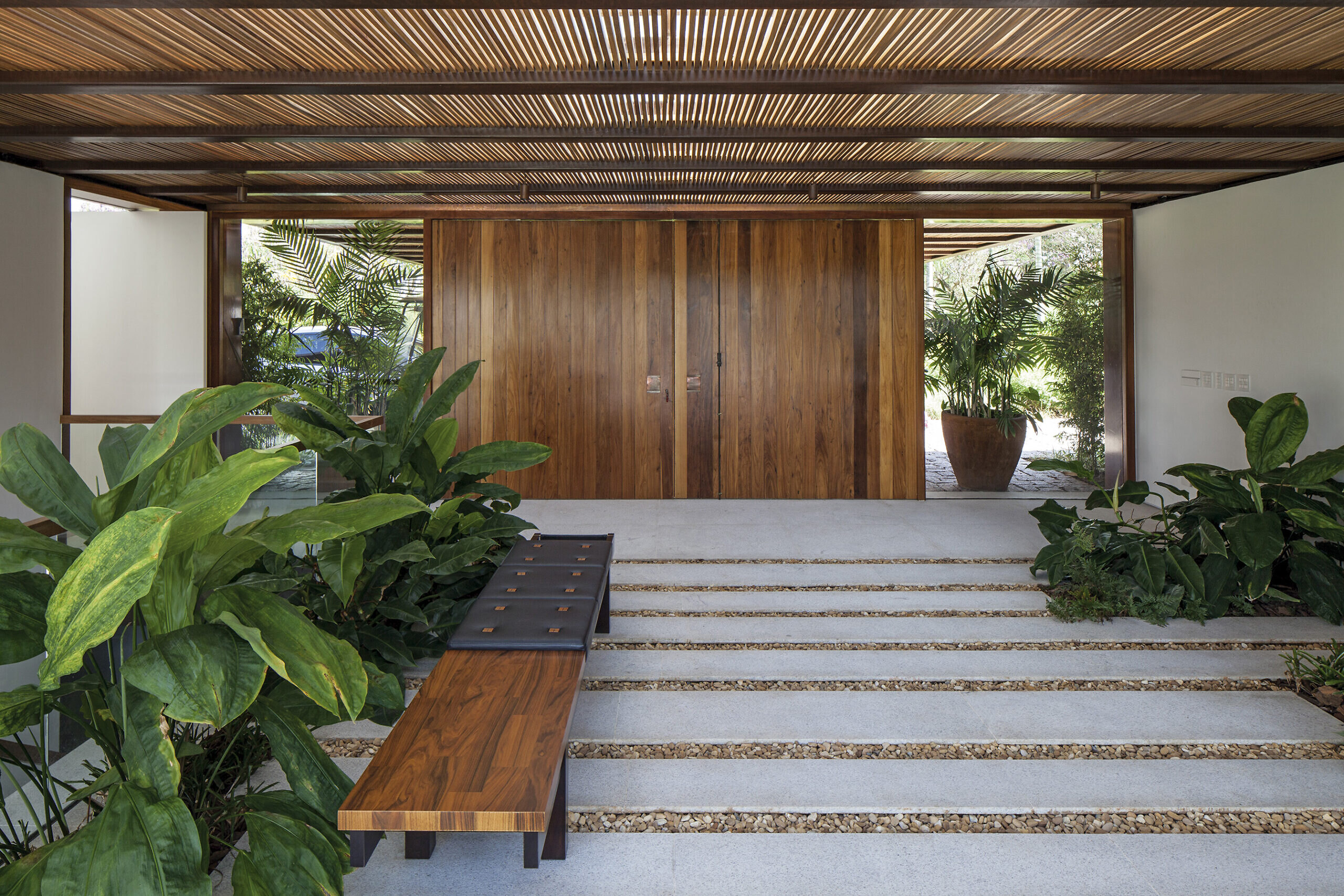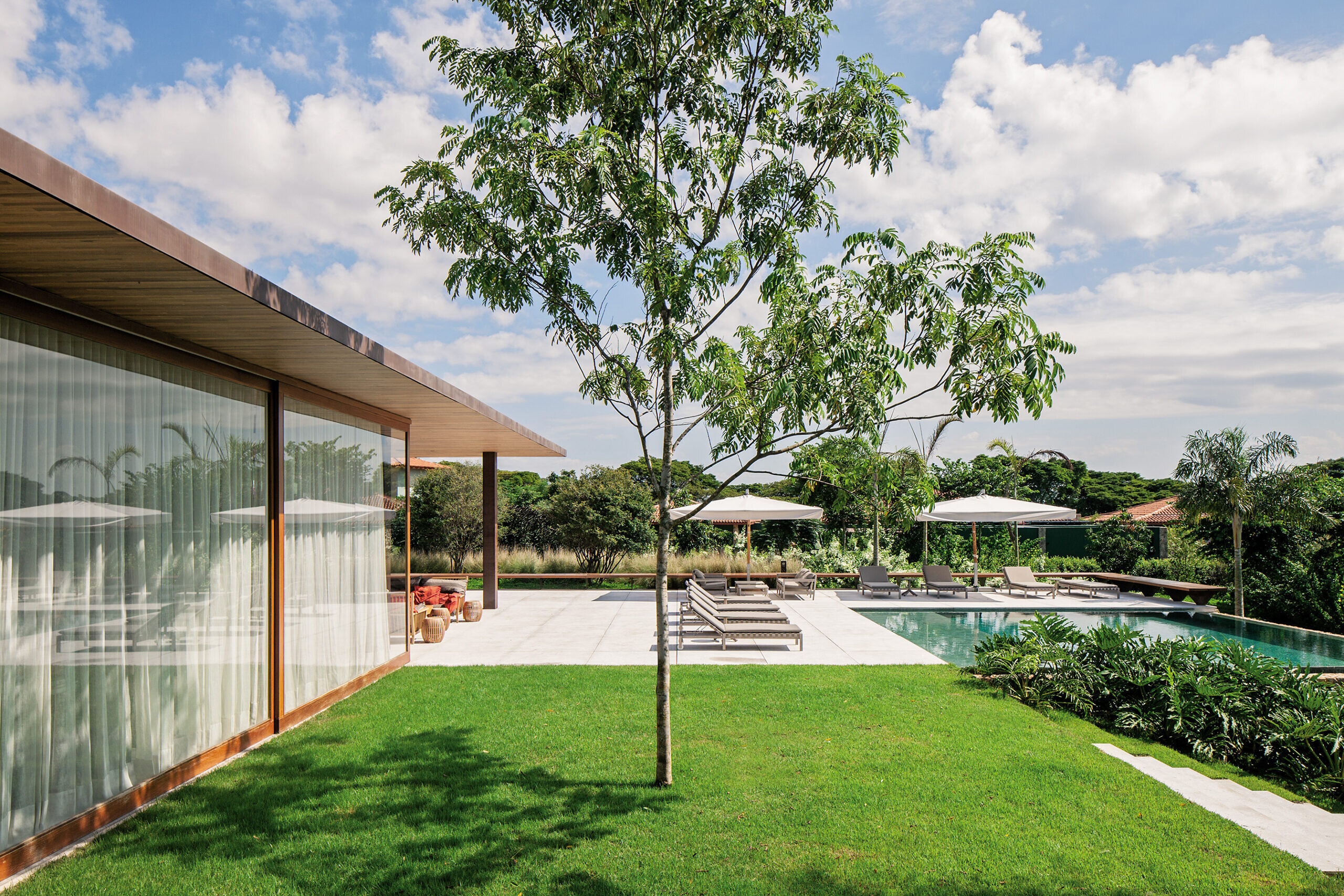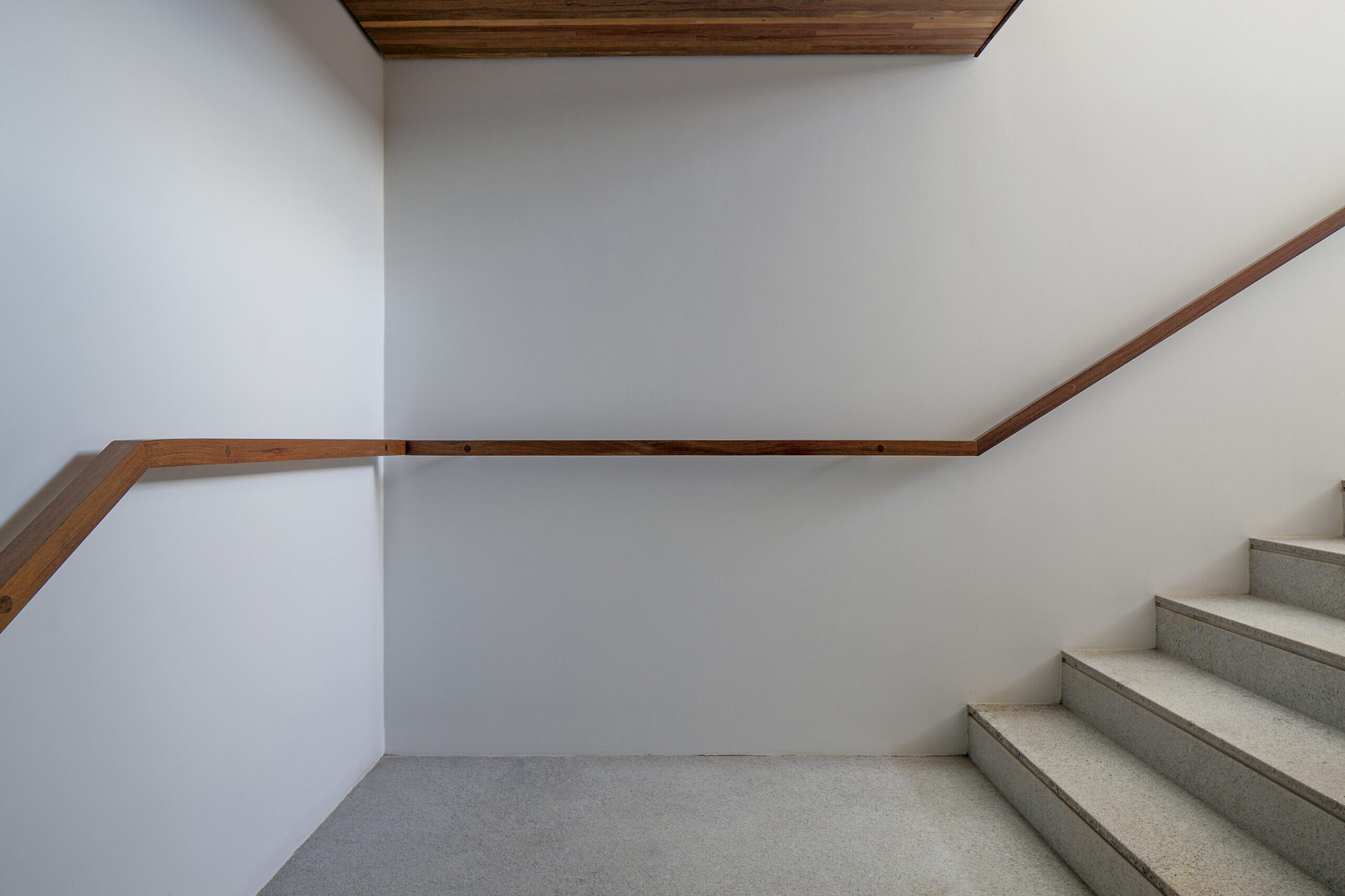 The Project was designed for a young family spending their weekends outside the city of São Paulo. Initially, we had two determining restrictions: relatively close neighboring buildings and the premise of making a home with an entirely concrete structure. The residence is made up of two independent volumes which are interrelated through a lower height pergola entrance which hold an internal garden.
The roof slabs of the volumes are detached from the stone walls through a glass slit. The wooden lining extends to the eaves promoting interaction between the outside and inside, thanks to the solution of inverted beams.
Apparently we have a single story construction but because of the uneven natural topography, we developed the guest and service wing on the lower level, with inside and outside access to the house. The positioning of the house in an "L" protects the courtyard leisure and swimming pool rom the street vision, guaranteeing privacy for the residents.