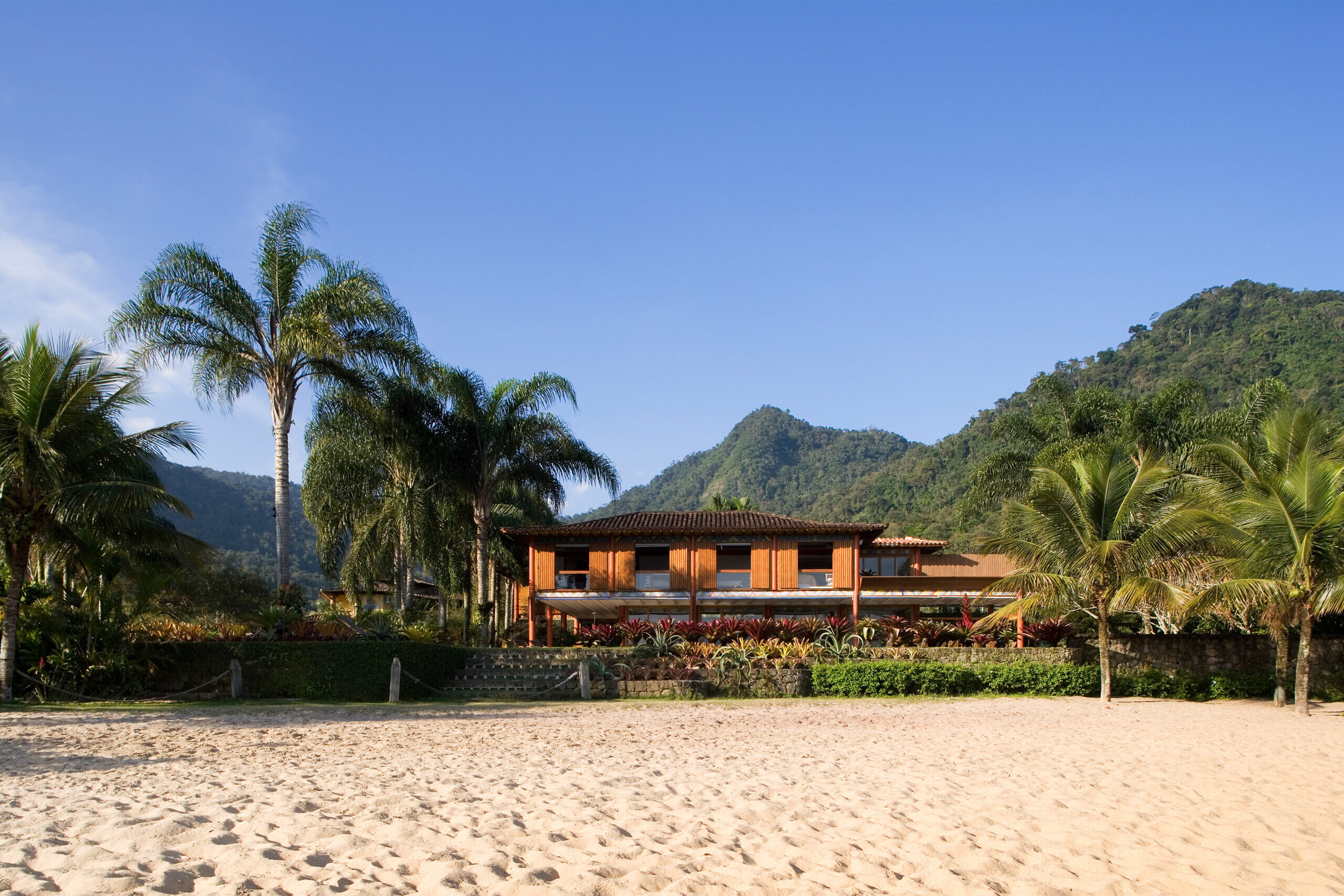 JS House
Angra dos Reis, RJ
Facts
Total Area

3.500,00 m²
Built Area

670,00 m²
Conclusion

1998
Project
Office

Bernardes + Jacobsen Arquitetura
Landscape

Burle Marx
Photos

Leonardo Finotti, MCA Studio, Tuca Reinés
This house was built on the site of a former dwelling, also designed by us, built of wood and thatching that which was destroyed by fire. The client – who had adored that house and had a very special relation with it – sought us out, and we proposed to him an absolutely new design, its architecture completely different from that of the former construction.
With an all-steel structured, the new house has very few details of wood. Rather, the design's joy, its Brazilianness, springs from the use of colors as noted in the red metallic columns and in the multicolored details on the facade, in lively dialogue with the bamboo siding.
Nearly lacking walls, the first floor is clear and airy. The effect of transparency is redoubled in the wide, wood-and-glass framework separating the living rooms from the veranda. The bedrooms are on the second floor, which like the façade is covered in bamboo siding. A small, interior patio provides natural lighting for all the interior spaces.
Hidden and camouflaged below an artificial elevation in the yard, the pool pavilion was incorporated into the new design – the only part of the former house that escaped the fire.