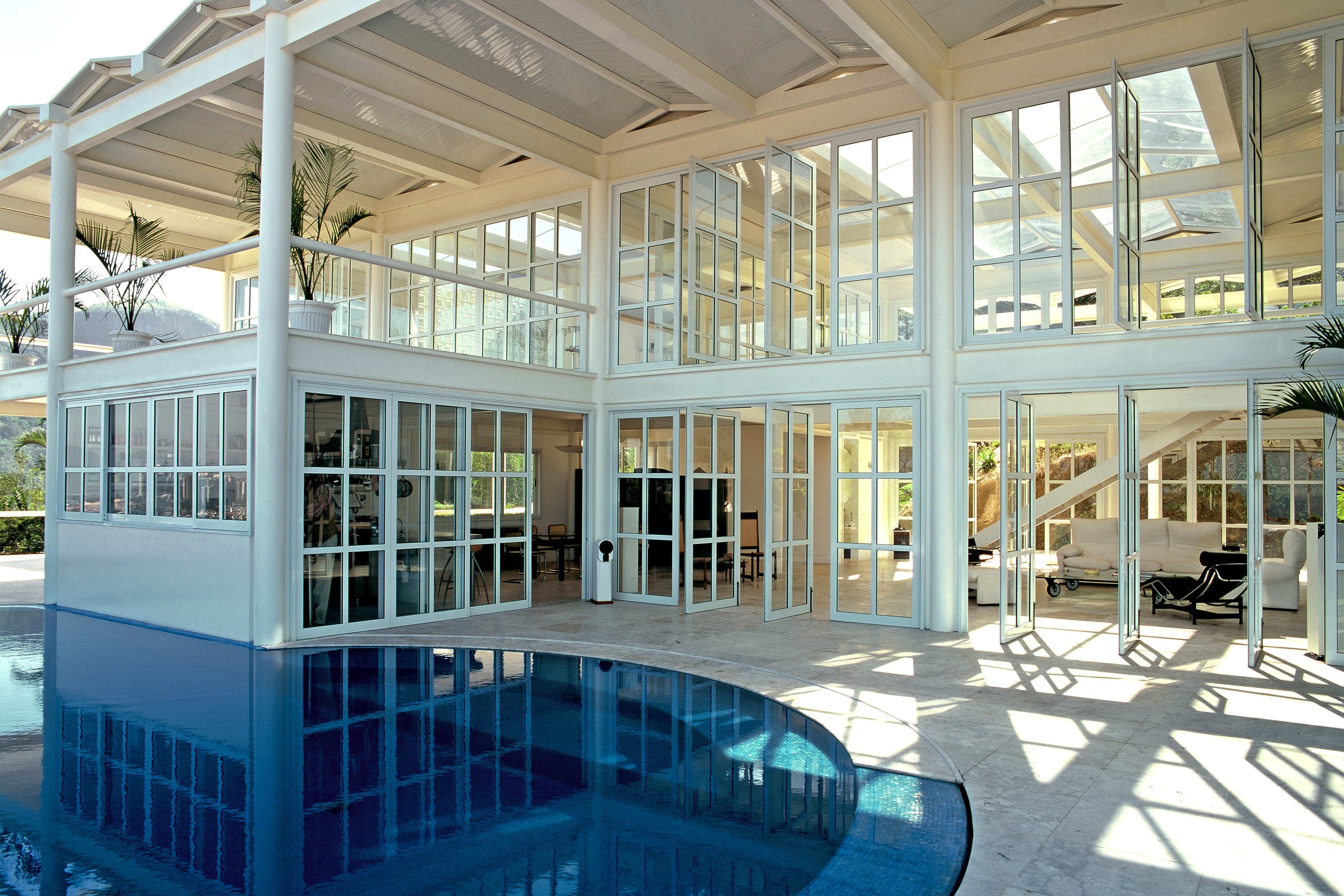 HP House
Rio de Janeiro
Facts
Total Area

1.350,00 m²
Built Area

350,00 m²
Conclusion

1997
Project
Office

Cláudio Bernardes & Jacobsen Arquitetura
Ilumination Design

La Lampe
Photos

André Nazareth, Leonardo Finotti, Tuca Reinés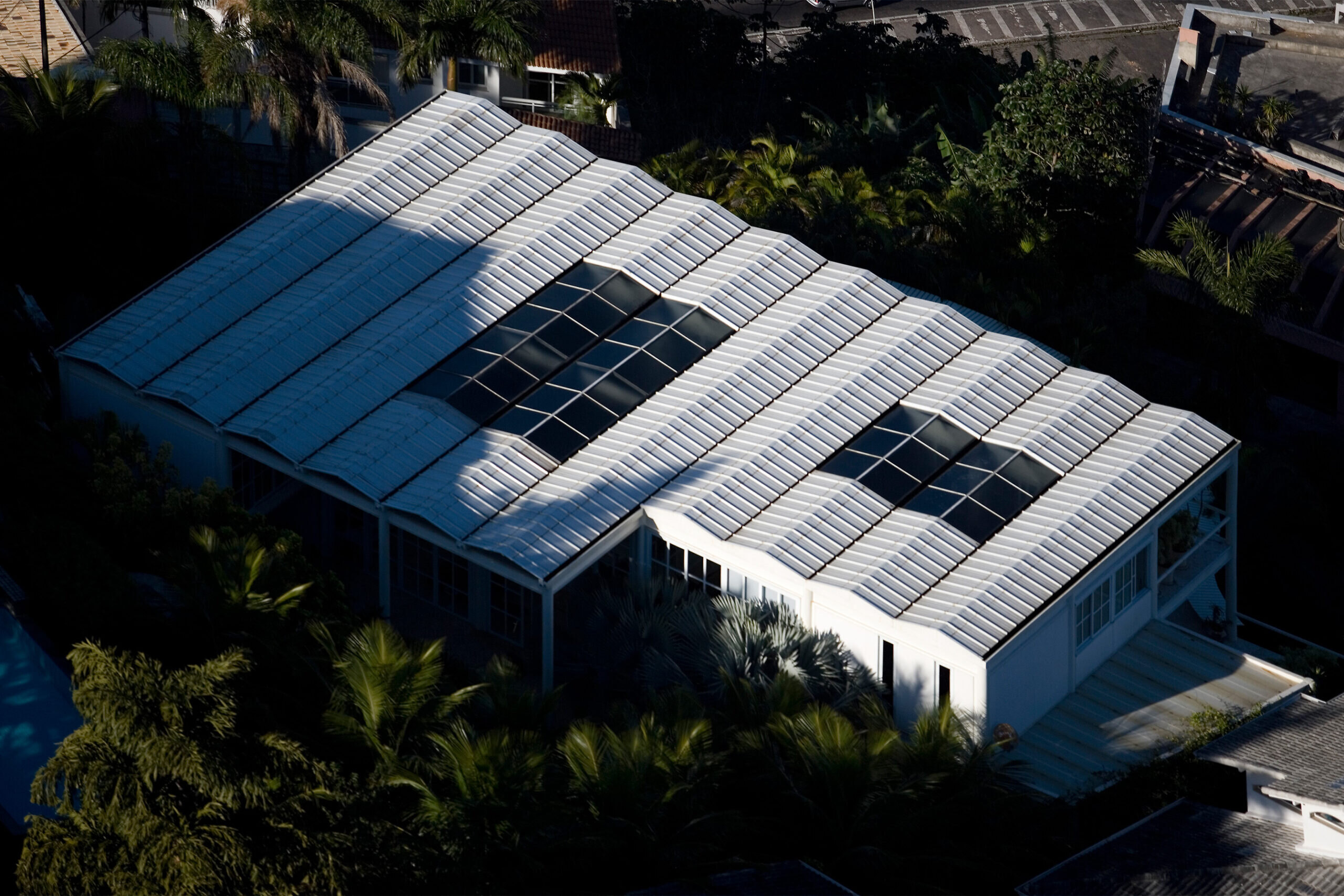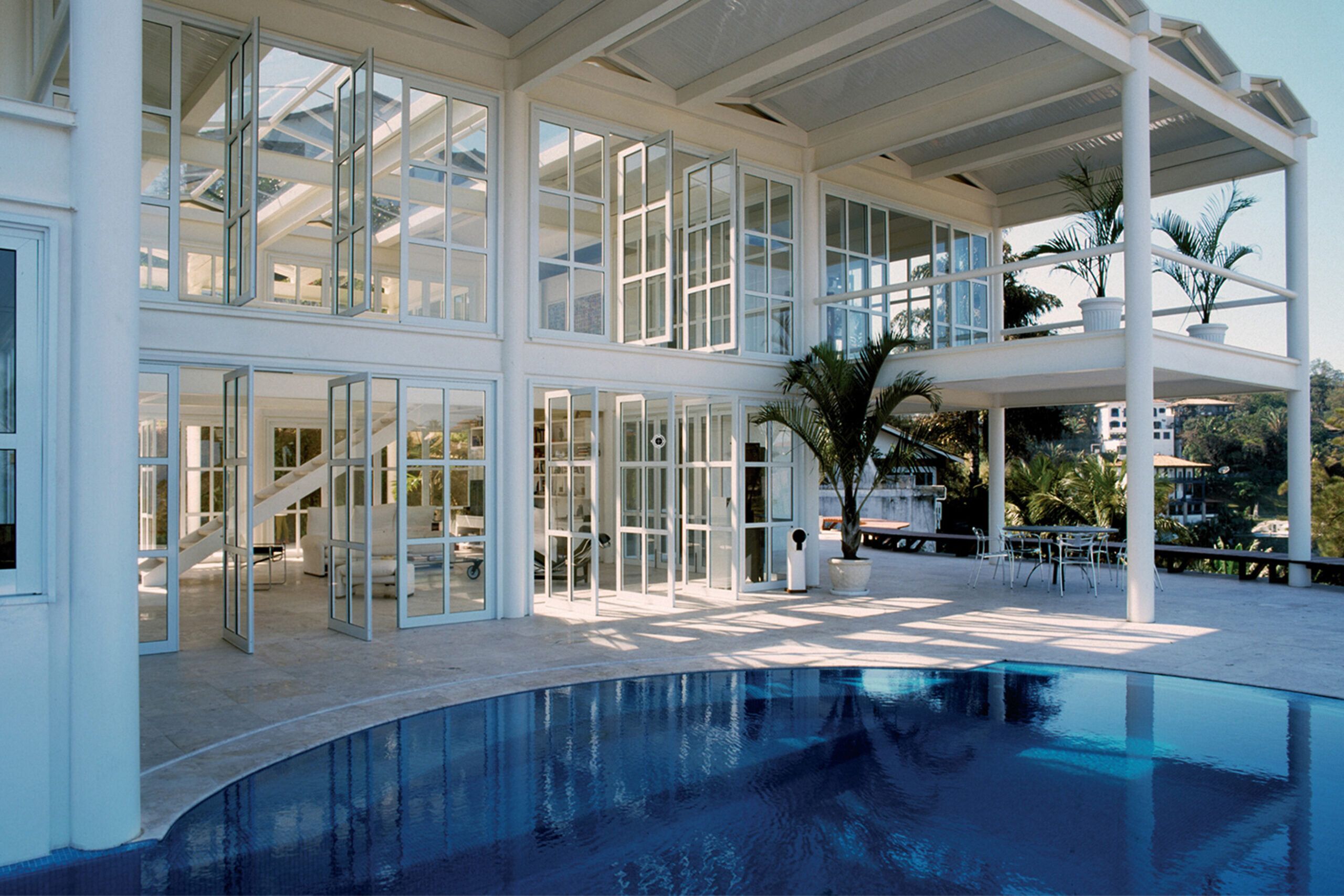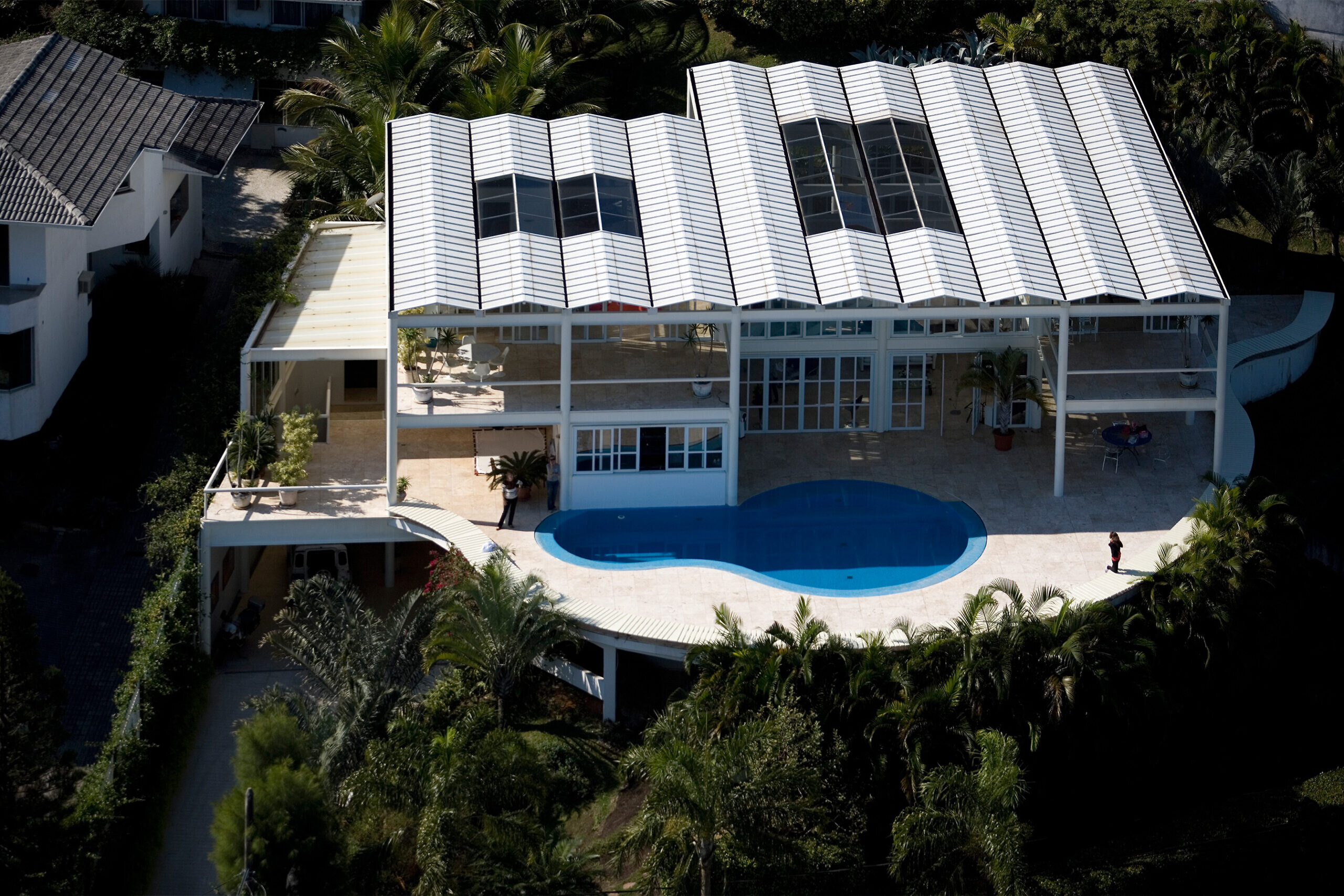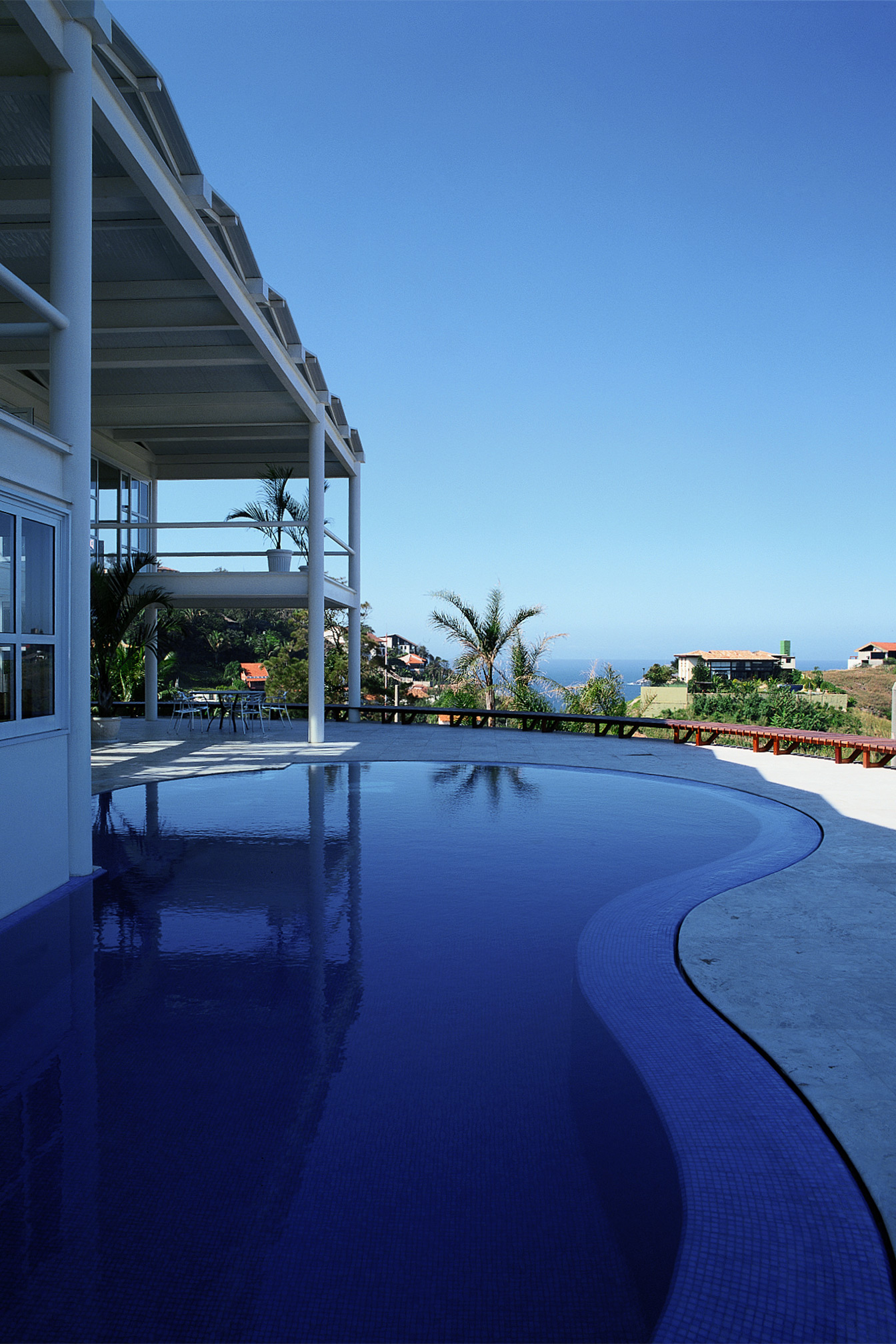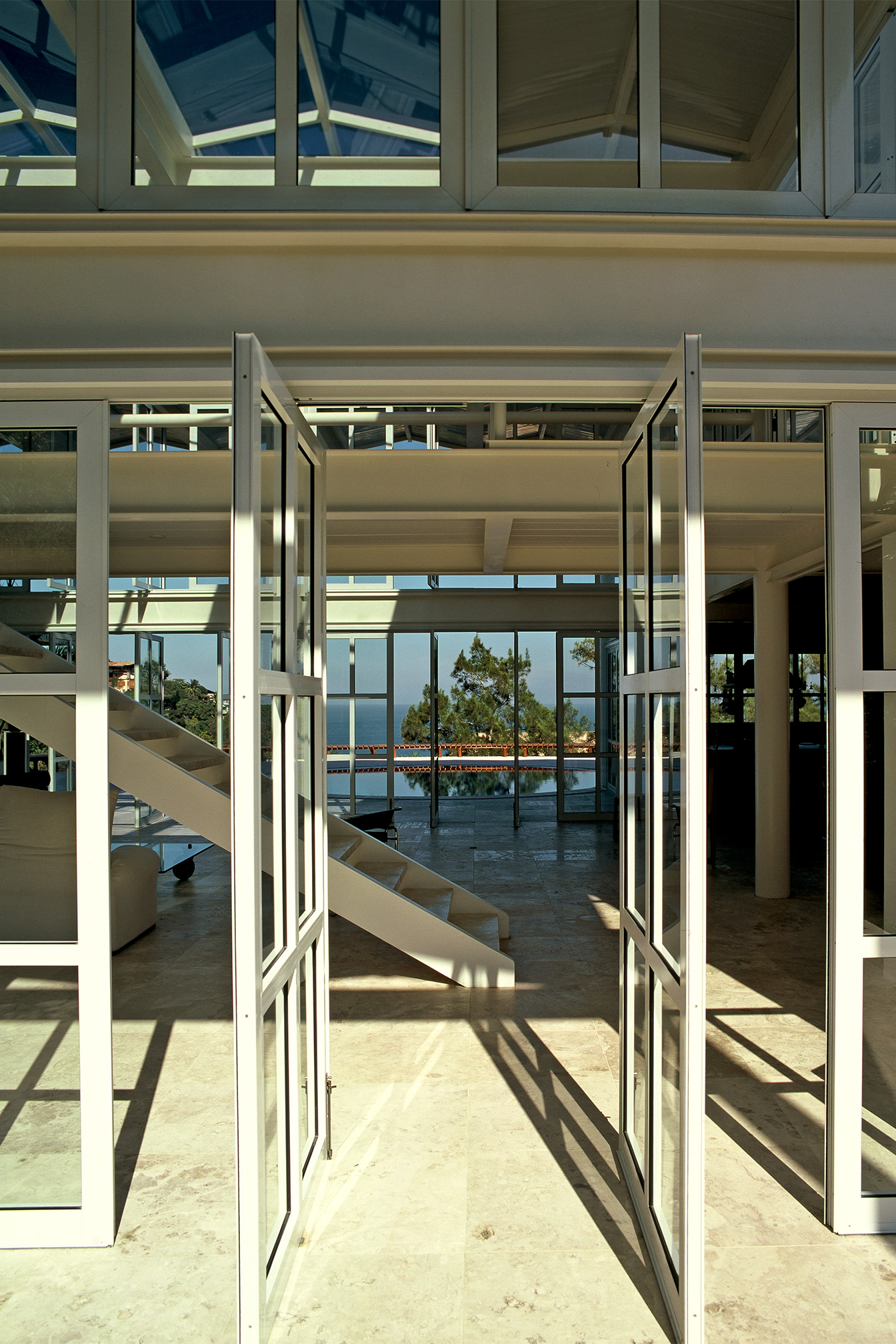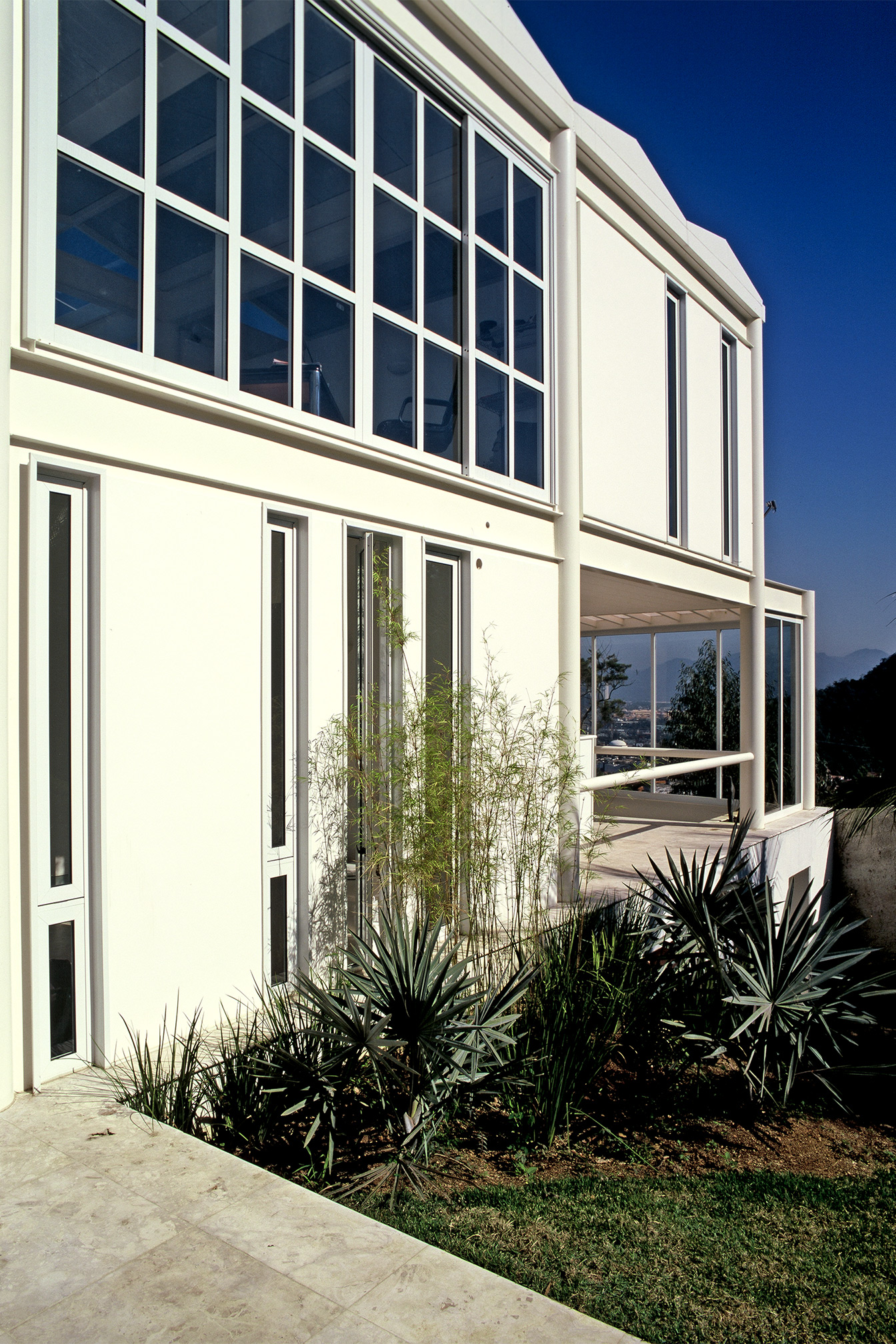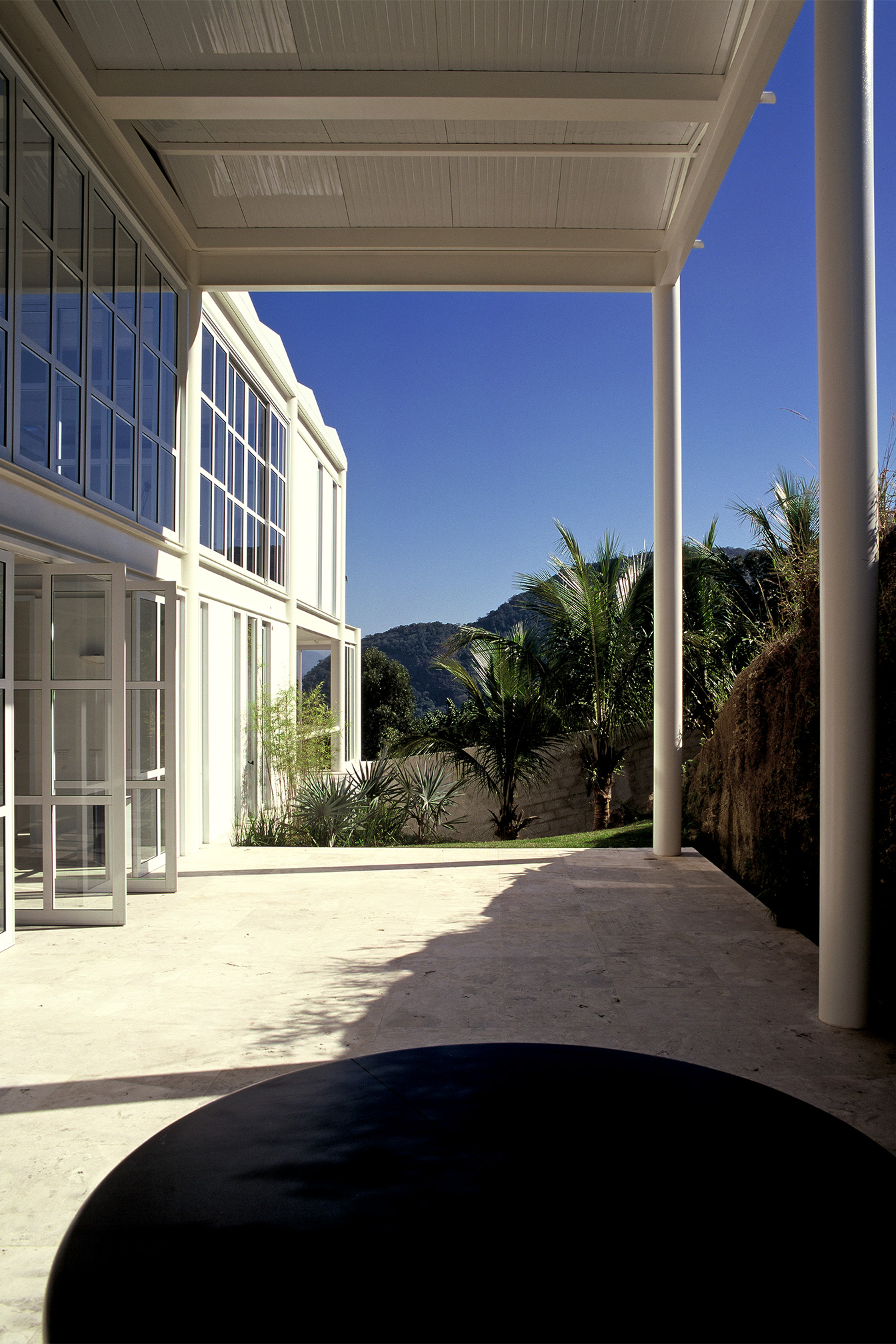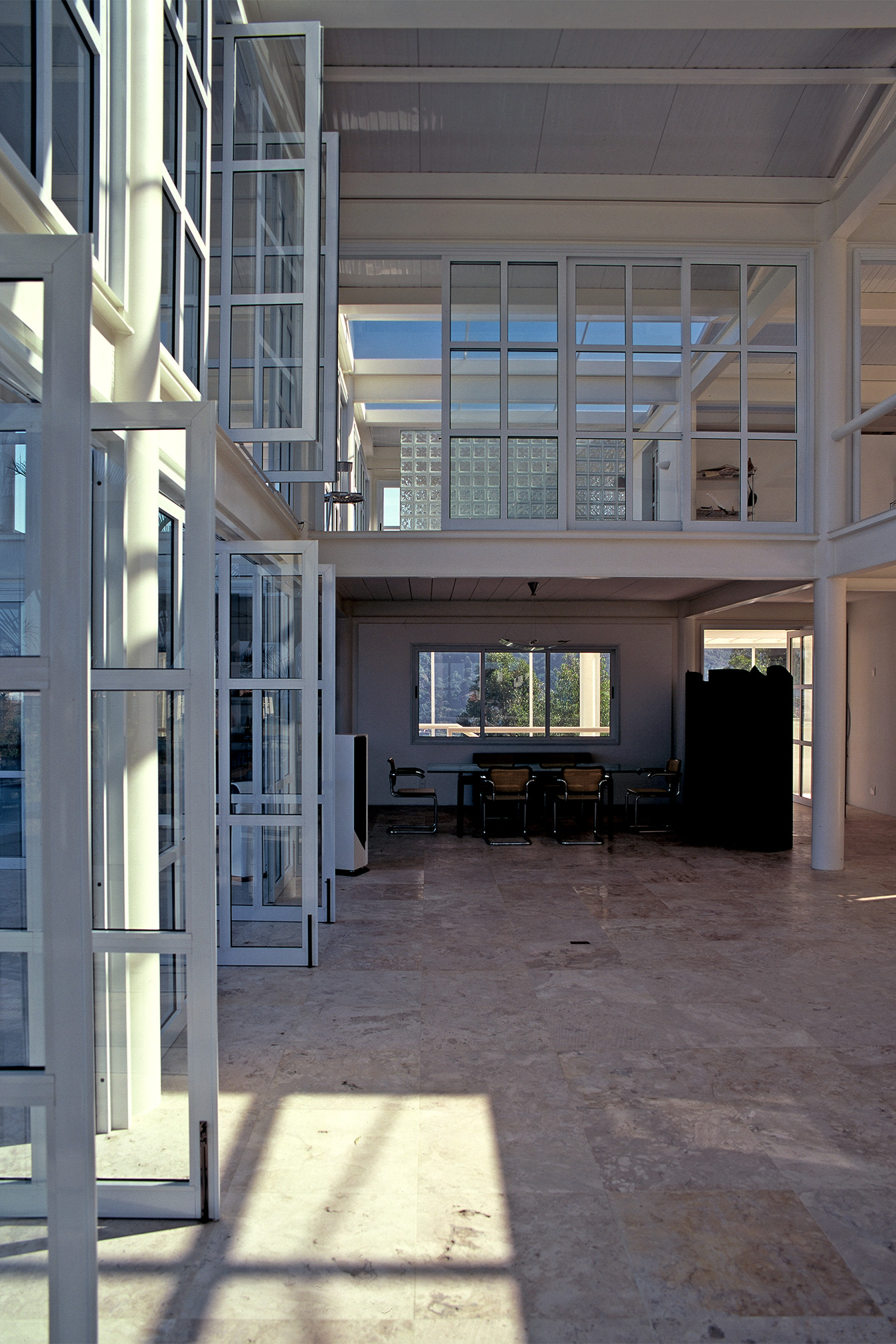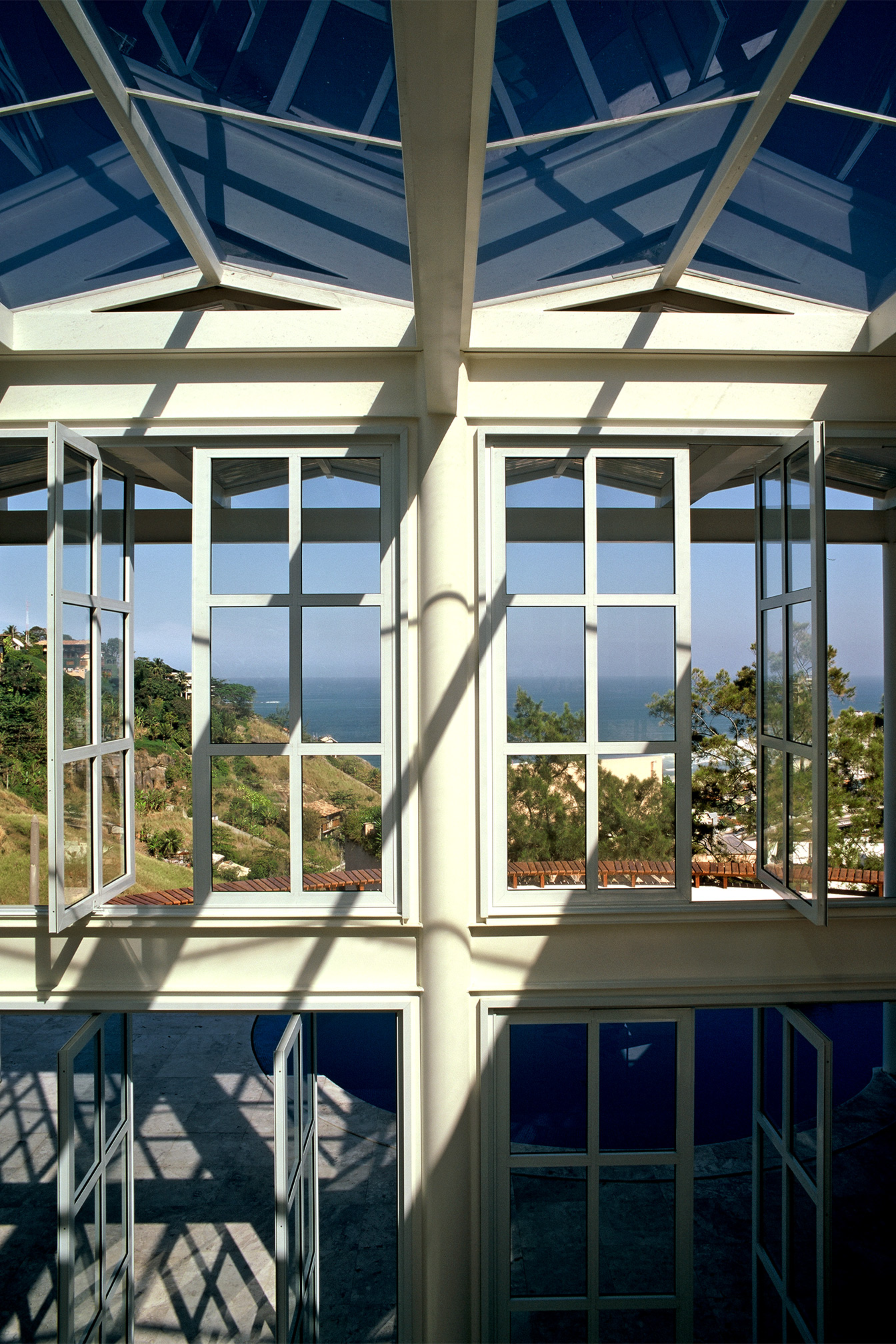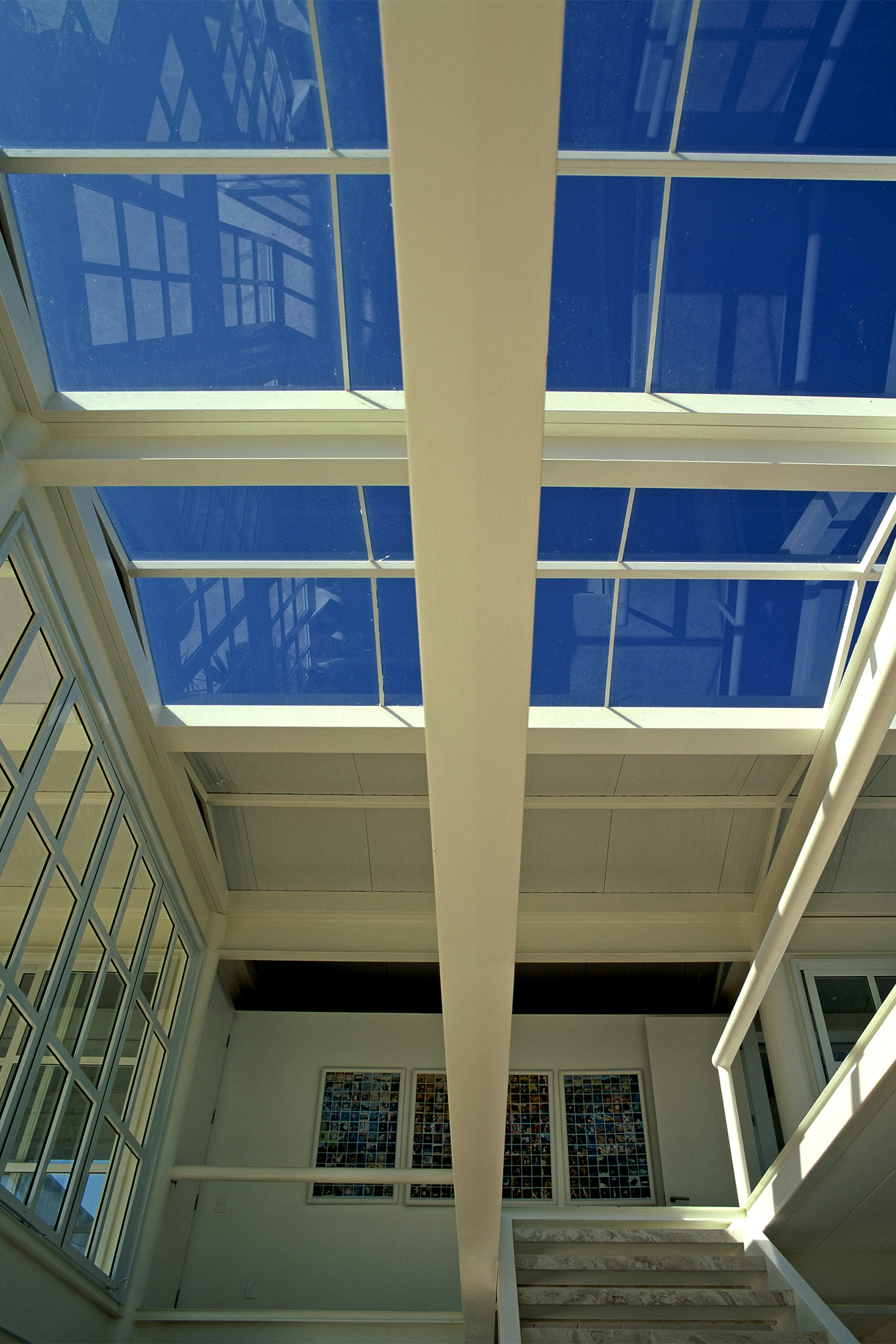 The guidelines for the construction of this house lifted off from a radical premise: the better the project would be the deeper break with tradition – European – to the client, a foreigner, was used. Oriented to the sea, the house should levitate, float – like encenasse the flight of a balloon – so that just landed in the rugged stone slab that was the ground.
The client wanted also to have absolute control of the spaces, which could light from the room, with one lamp, the rooms inclusive. With the predominance of steel from the structure to the window frames, the house, assembled by fitting, as a monumental puzzle was created due to the natural light. All the areas were designed, always under a lot of glass to value – leverage – the outer light. So, your tone varies throughout the day and is enforced by the color of the sky, which is printed in white, bluing it, for example, in the most beautiful days, and copping it to the setting of the sun.
Bereft of lining the walls, hydraulic and electrical systems leaving exposed, the house has three floors, all coated Brazilian travertine marble. The first level, entry, brings together the areas of service and the garage. A panoramic elevator leads to the second, where is the kitchen open to the living room and the balcony adjoining partly "invaded" by the pool. On the third floor, the rooms are, especially the master bedroom, which has a ceiling a huge piece of glass without curtains.
Although set in a warm place, on which the sun shines for many hours, the house air conditioning dispenses, benefited from the ceilings topping and the intense communication spaces.