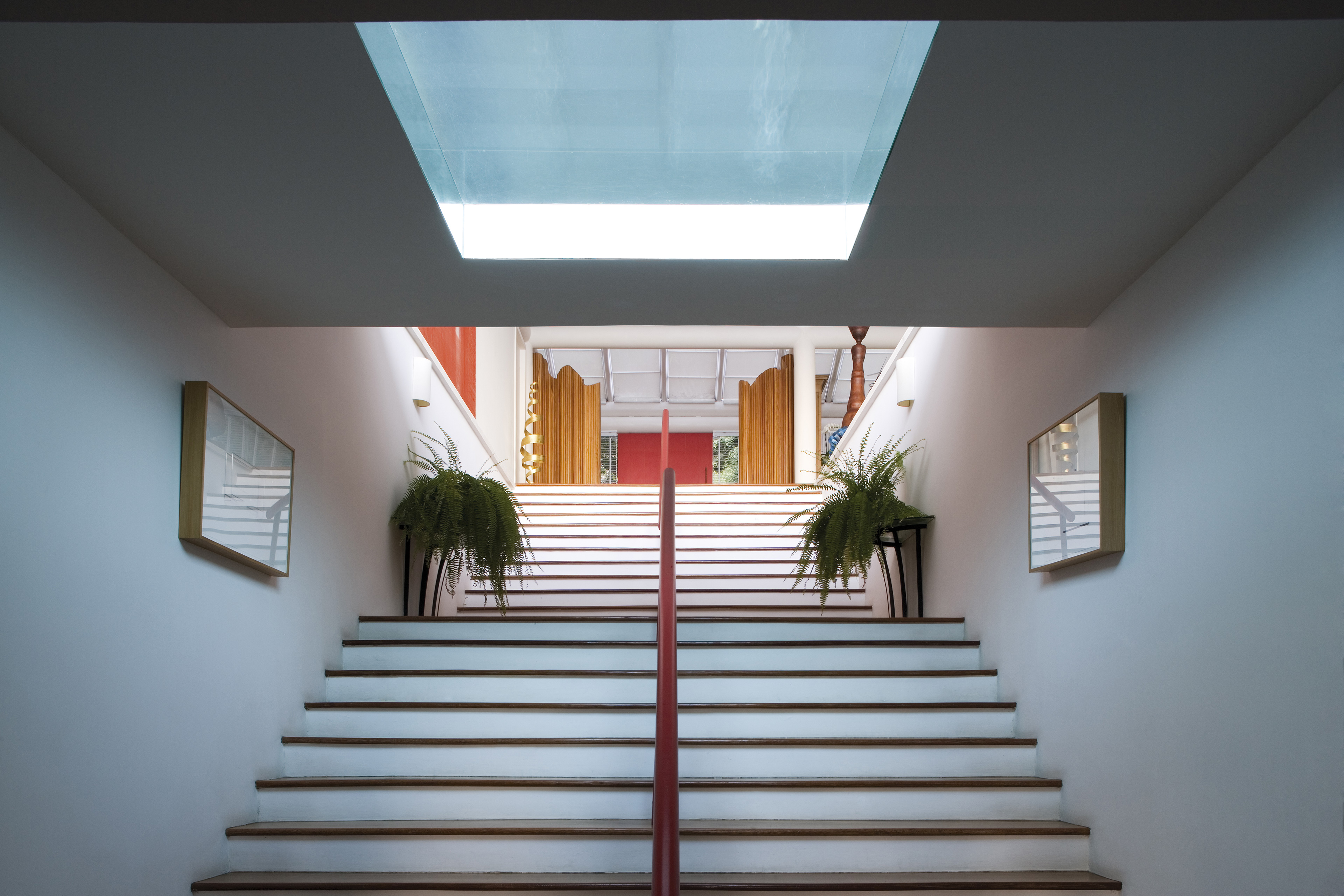 BM House
Rio de Janeiro
Facts
Total area

4.500,00 m²
Built area

900,00 m²
Conclusion

1994
Project
Office

Cláudio Bernardes & Jacobsen Arquitetura
Landscape

CAP, Cookie Richers, Fernando Chacel, Sidney Linhares
Photos

Leonardo Finotti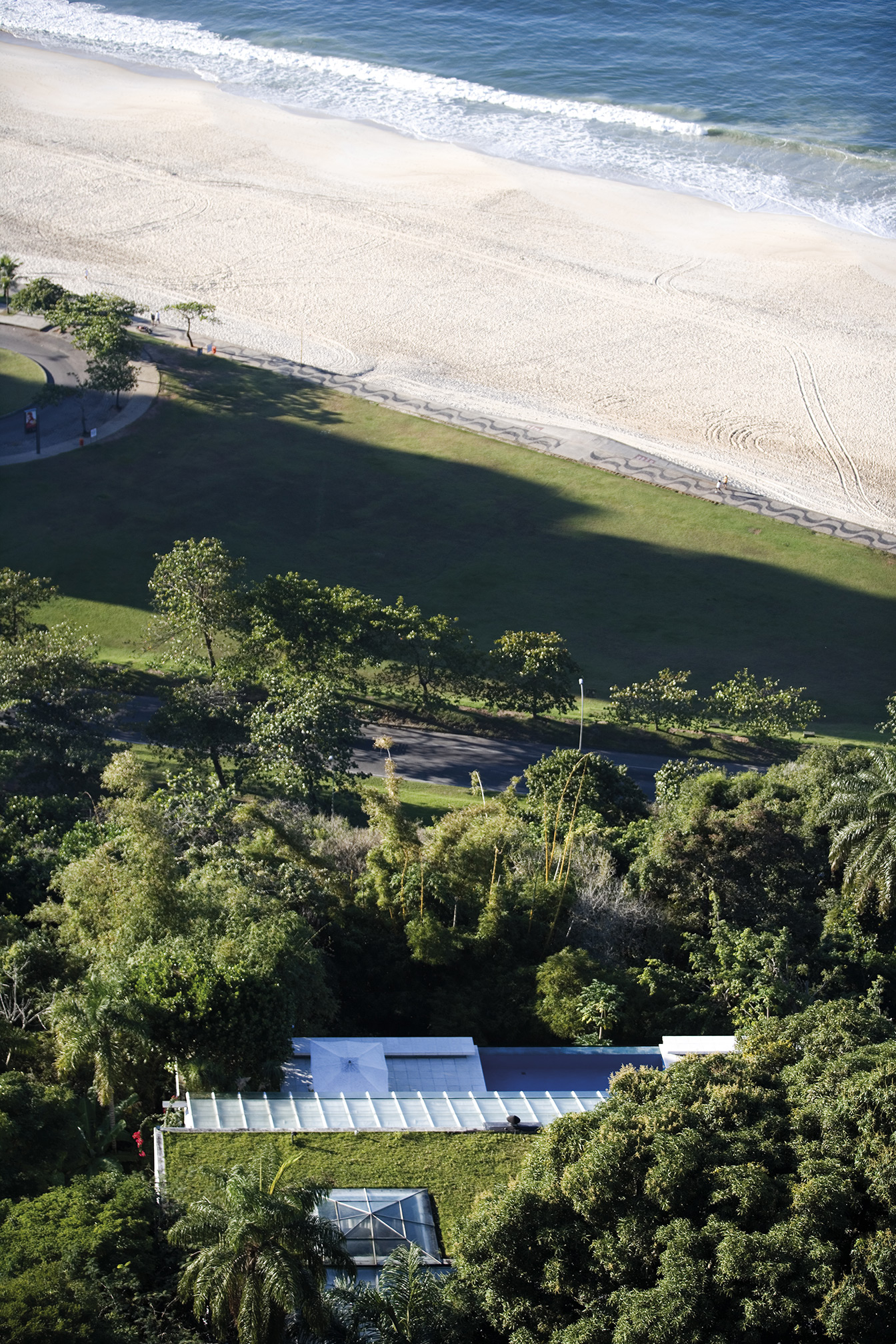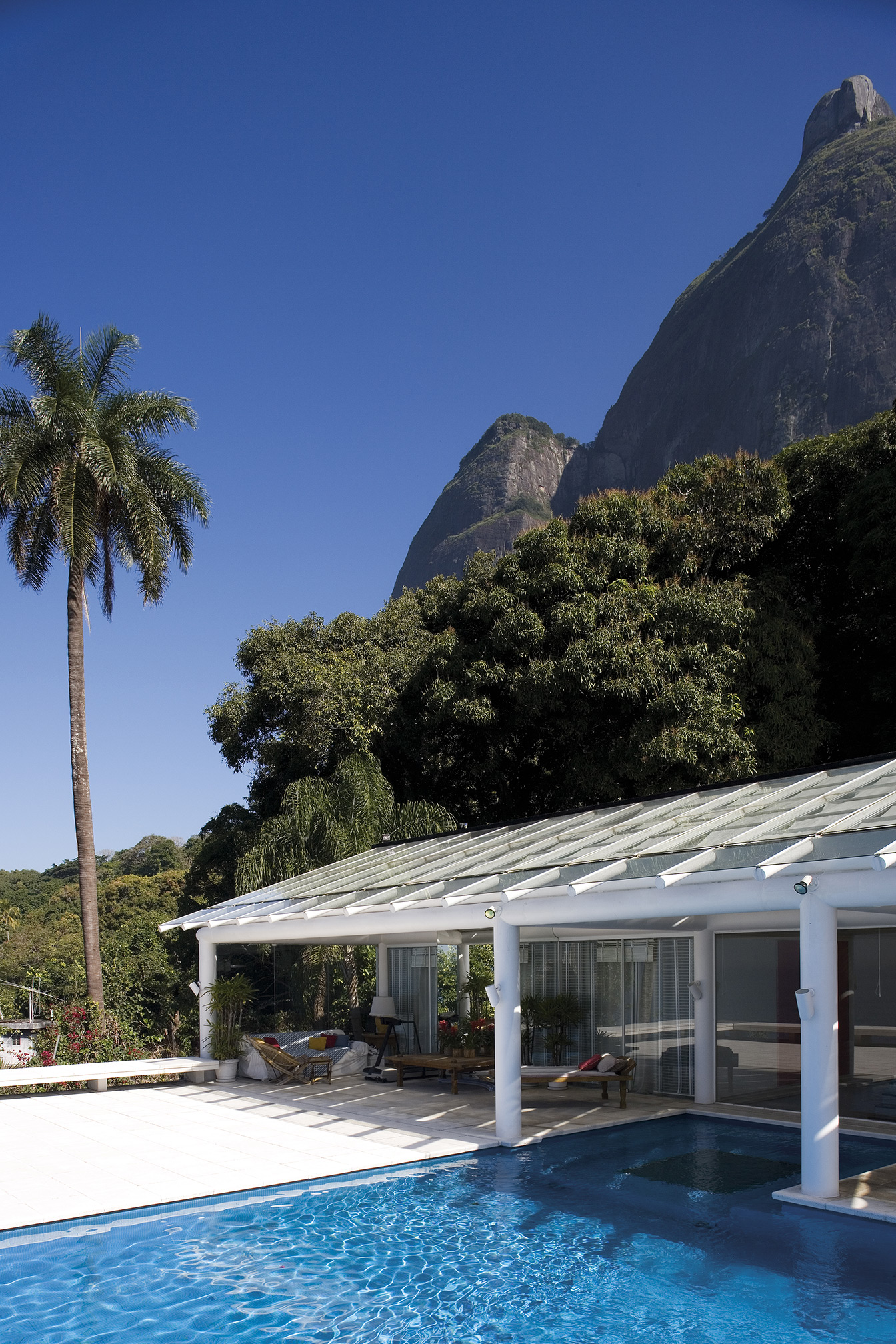 Fundamentally this project is based on the construction of a cliff board platform, opening a large space for a lobby which lodging a garden patio upon arrival – a structural angular rock expands to a wooden deck, where trees emerge from the original land covering the garage access.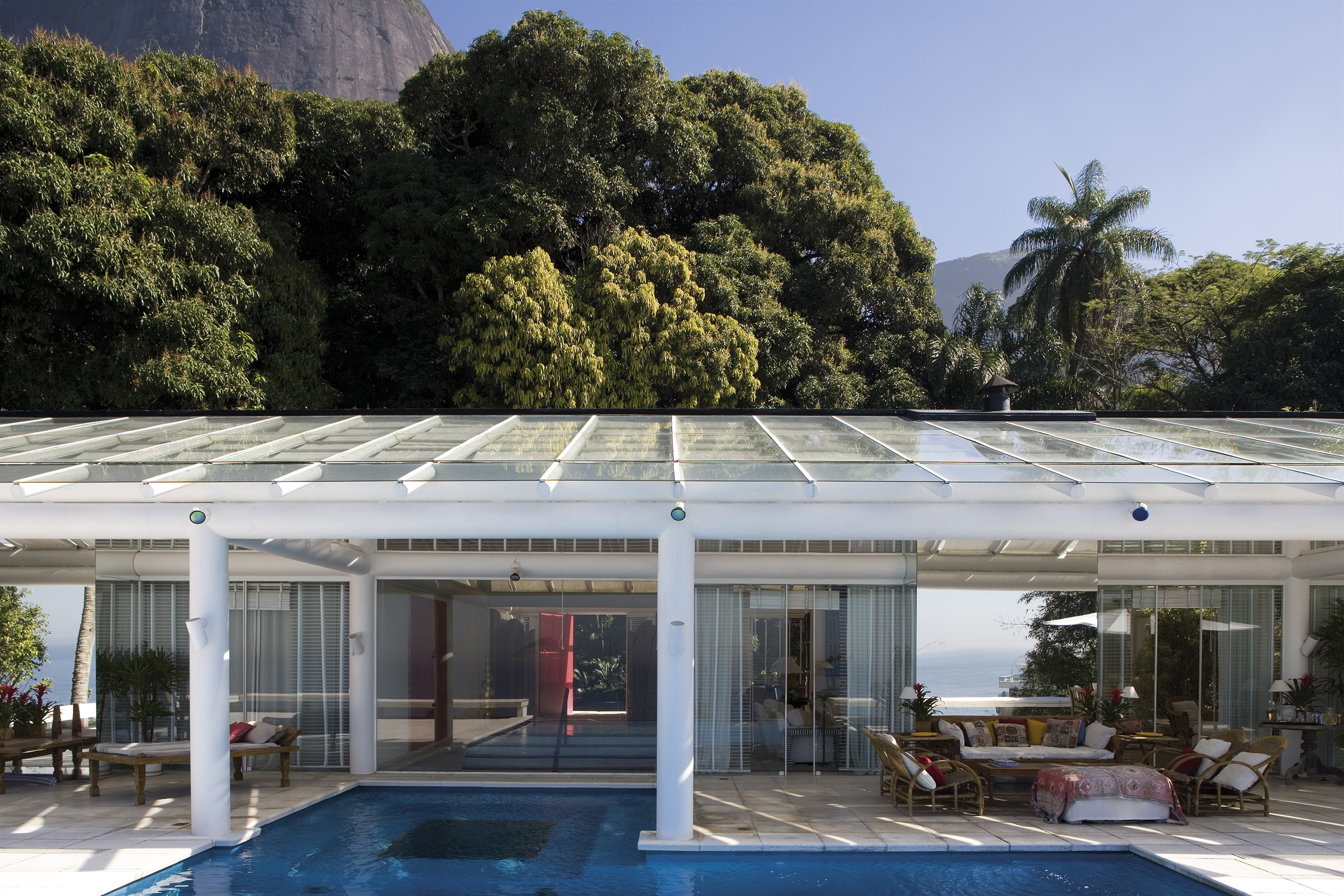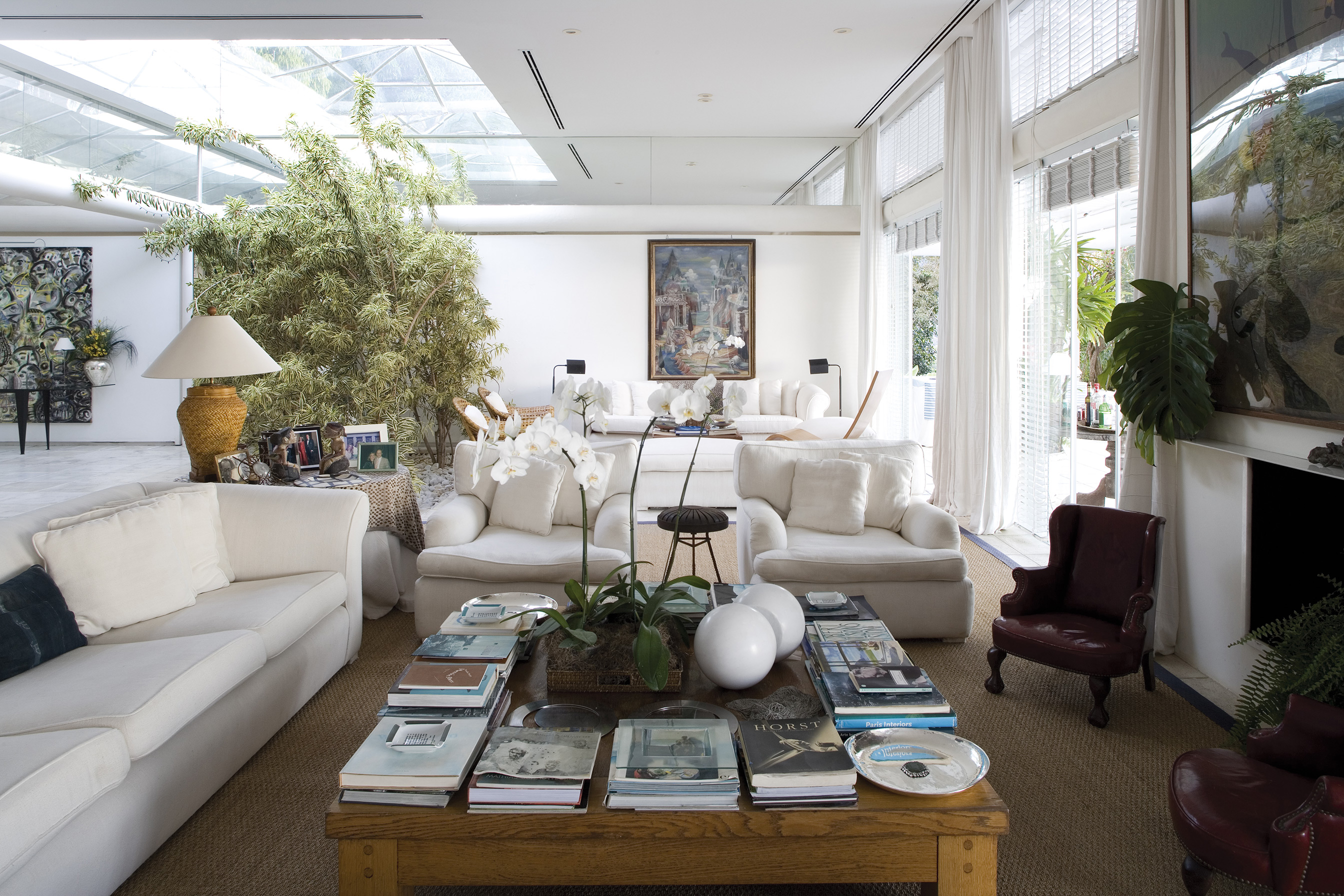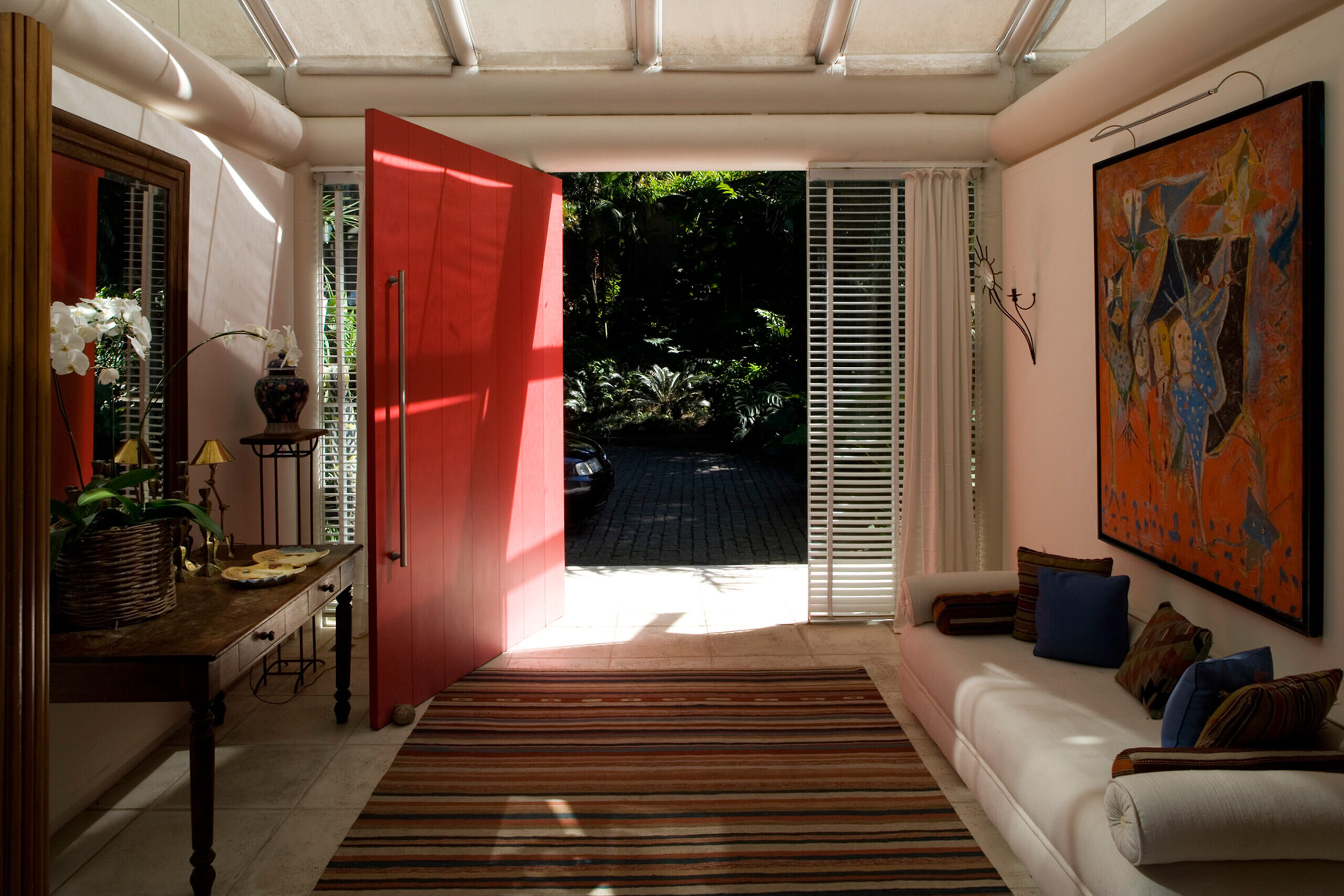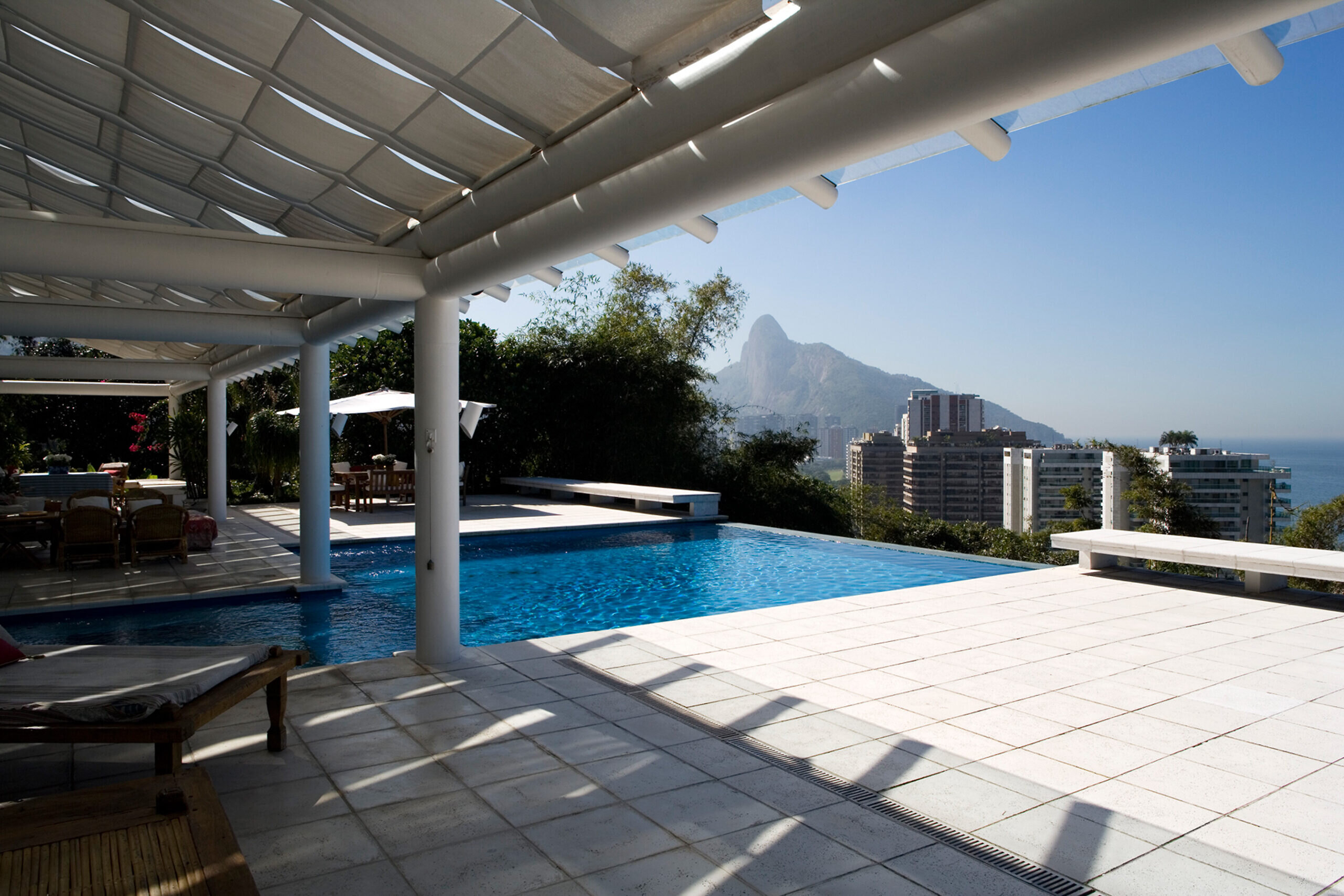 The surface of the platform is the only floor one is aware of since the entrance, which was intended to reduce the impact of a very bulky program. This floor holds all the social spaces of the house, highlighting the generous veranda, covered by an extensive glassy metallic tab projecting from the grassed slab, which seen from above conceals the construction.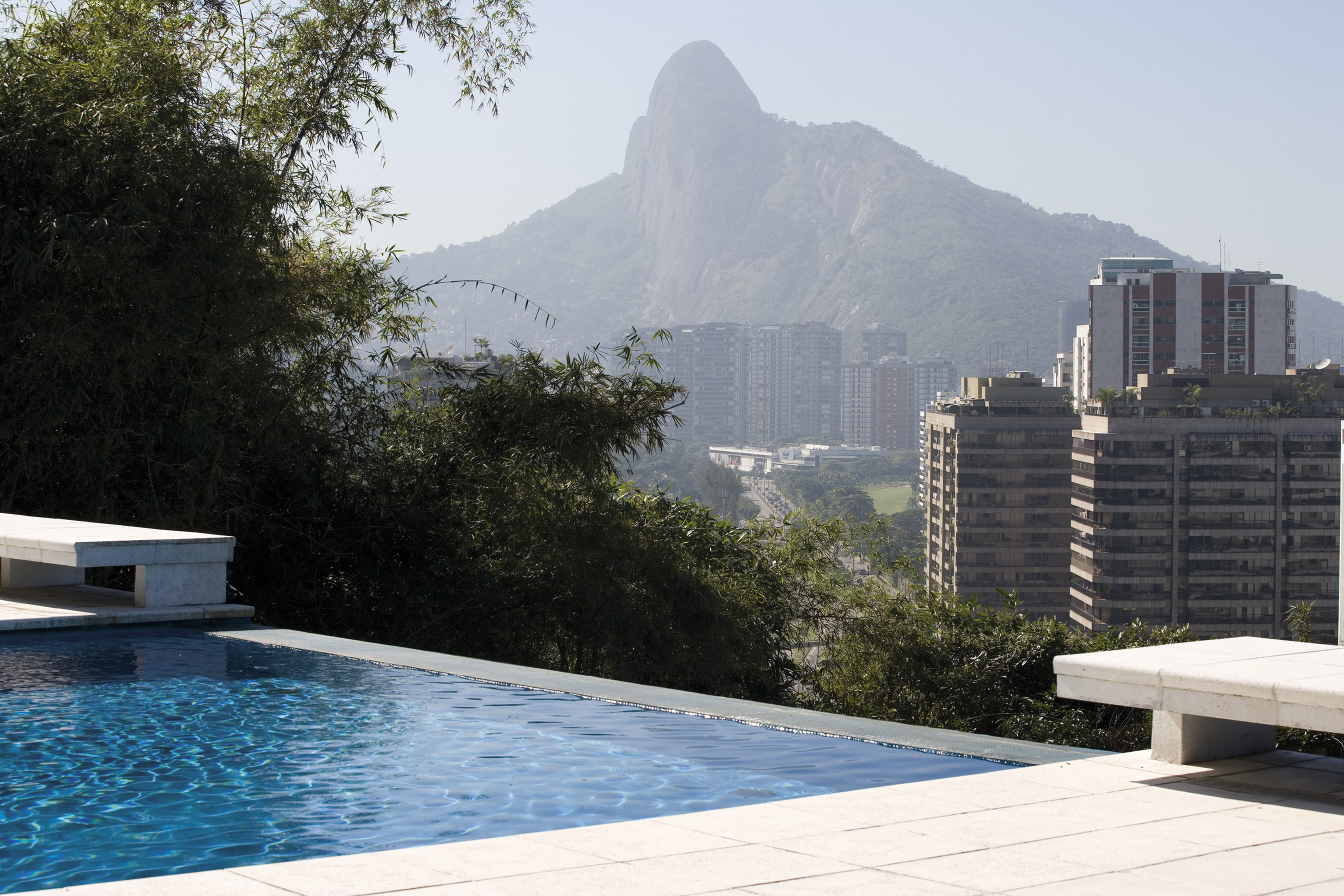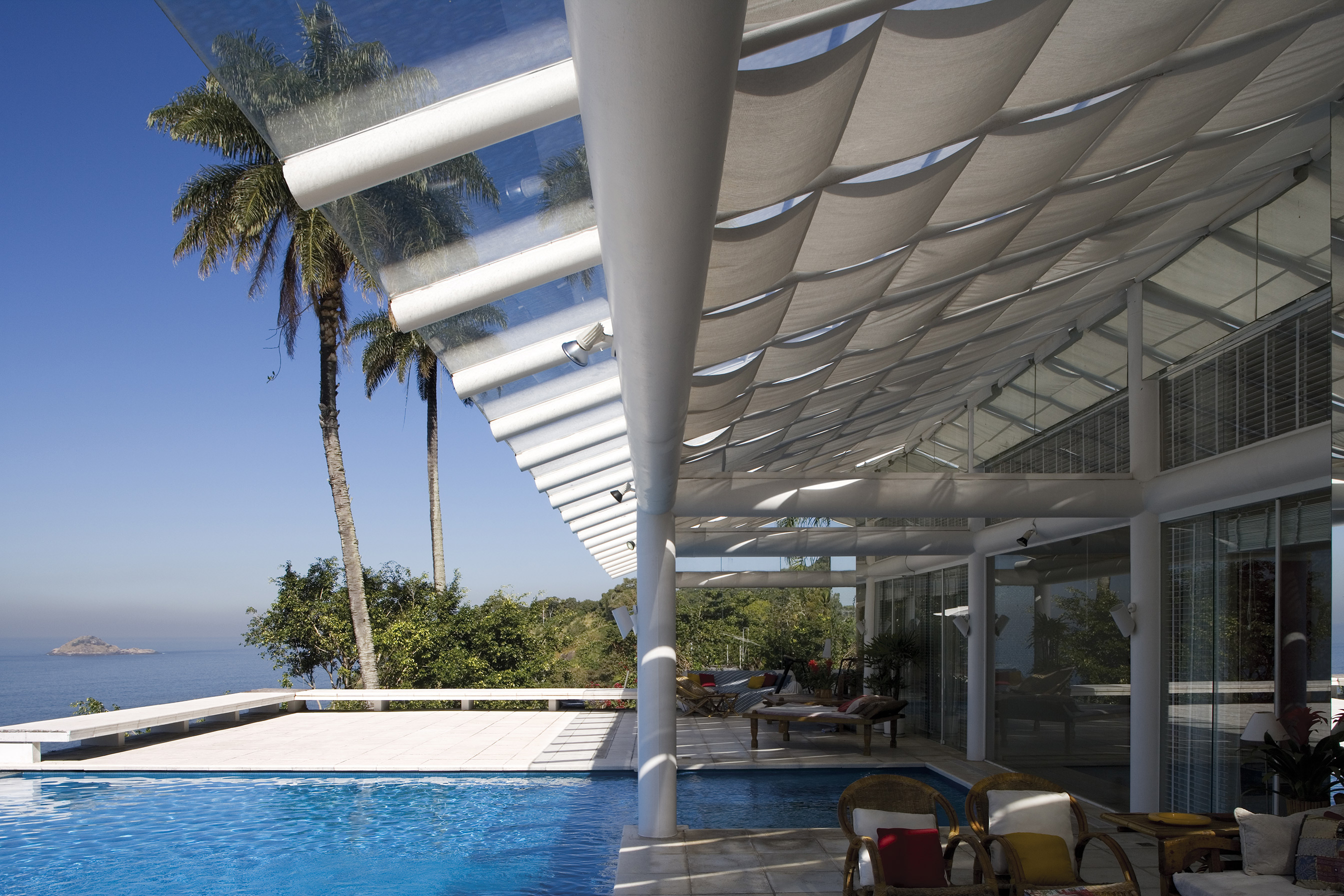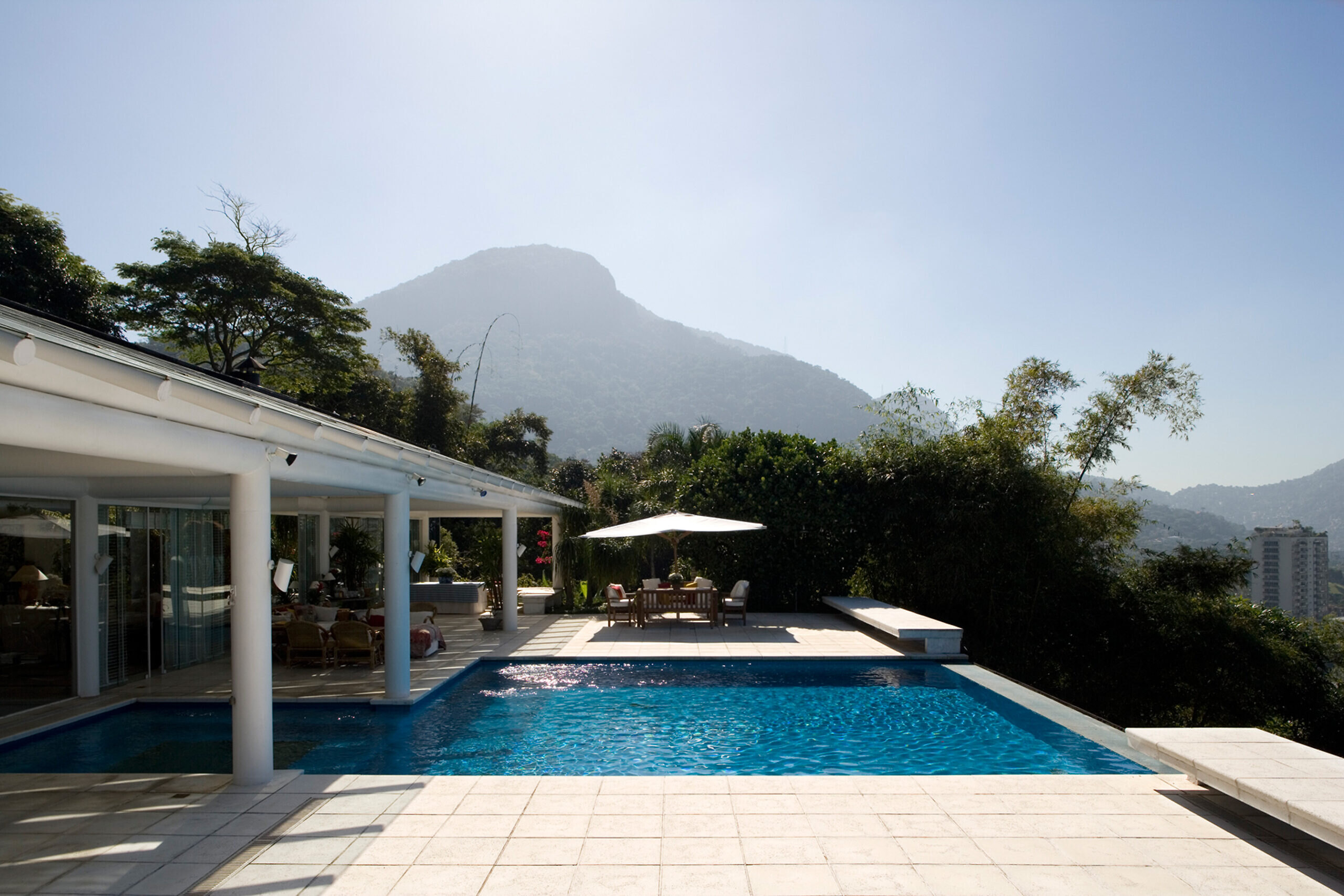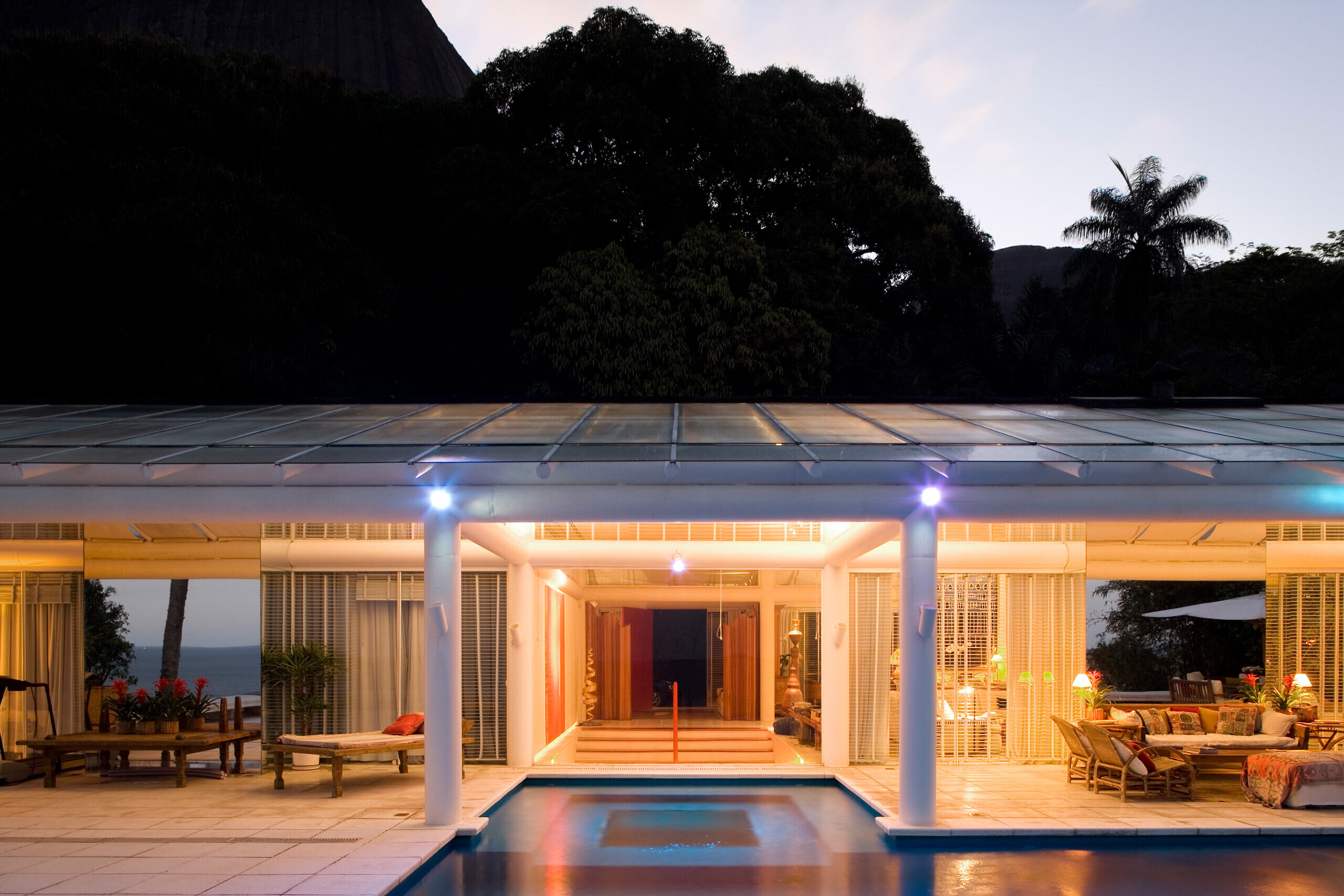 All the bedrooms as well as the service area are organized bellow the platform and were designed to "disappear". The lower floor is accessed by the spectacular central staircase – illuminated by a skylight which serves as the pool floor, immediately above.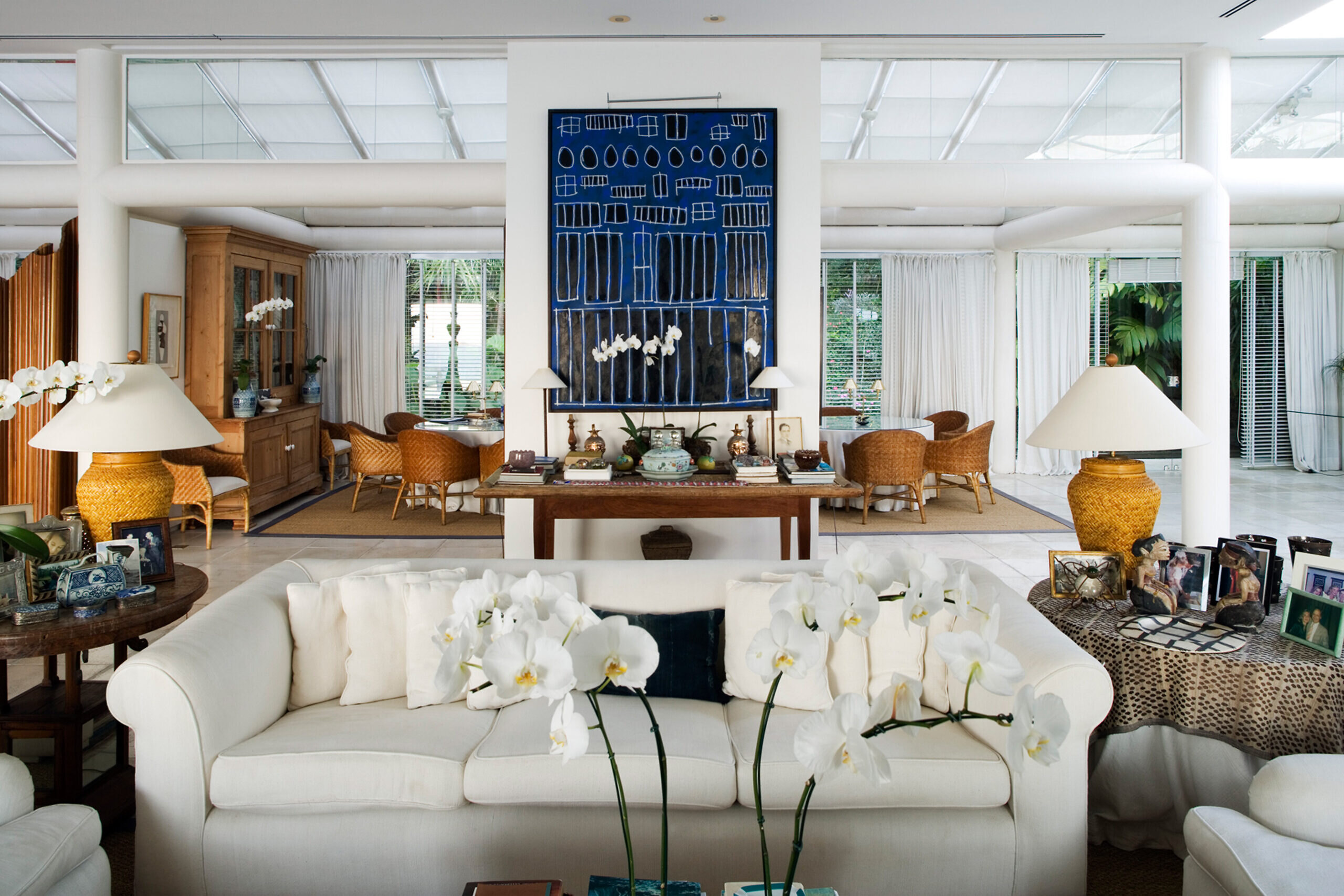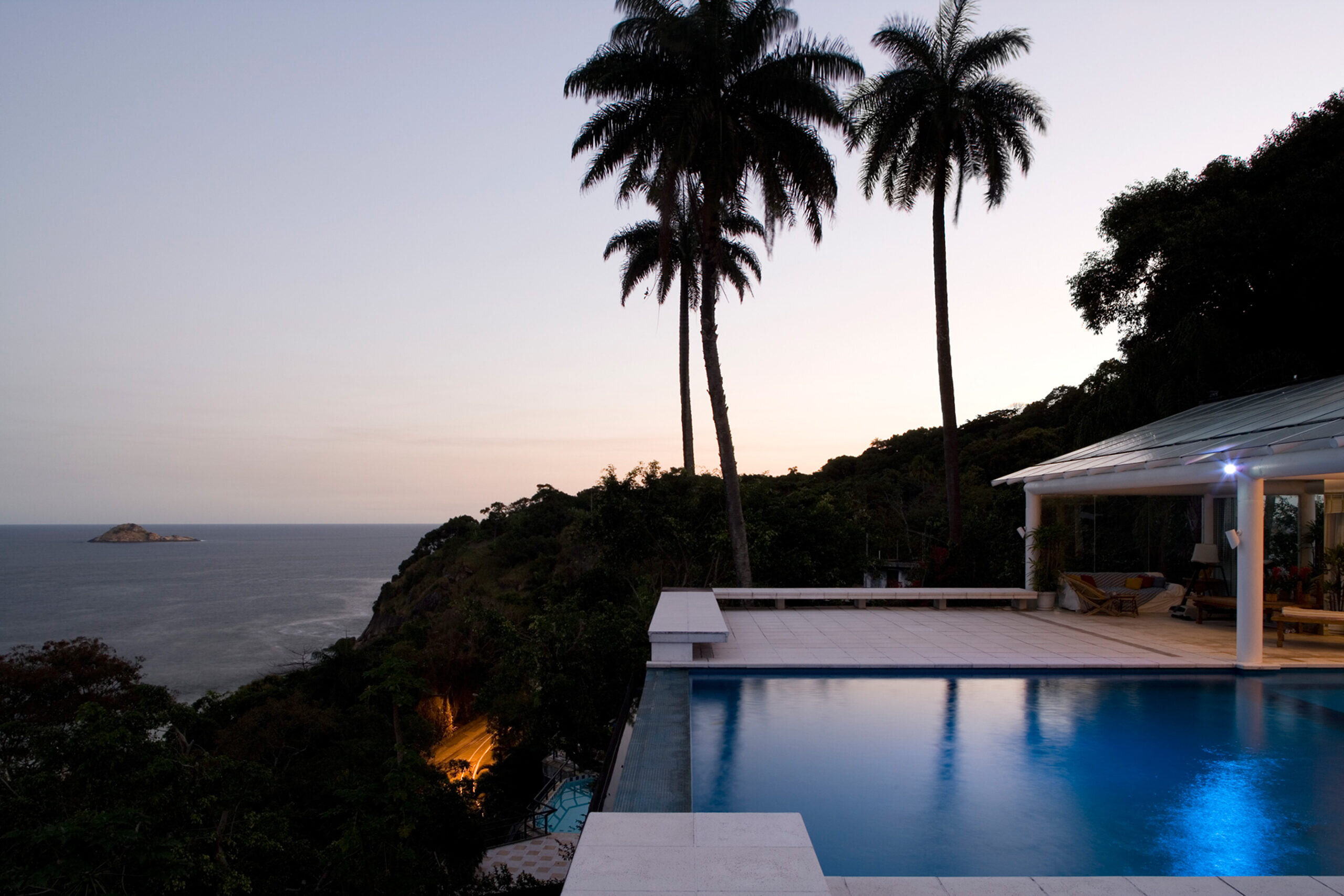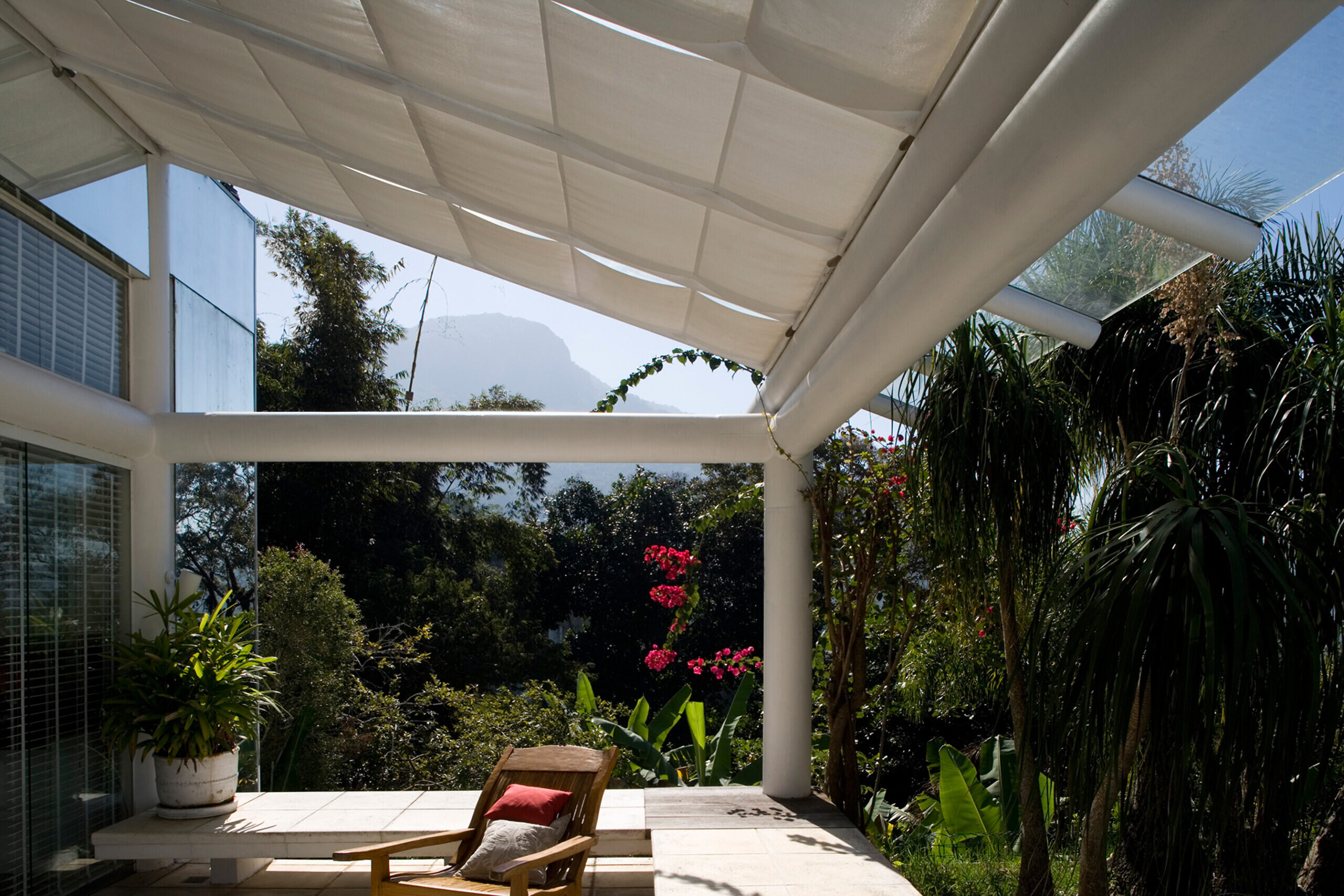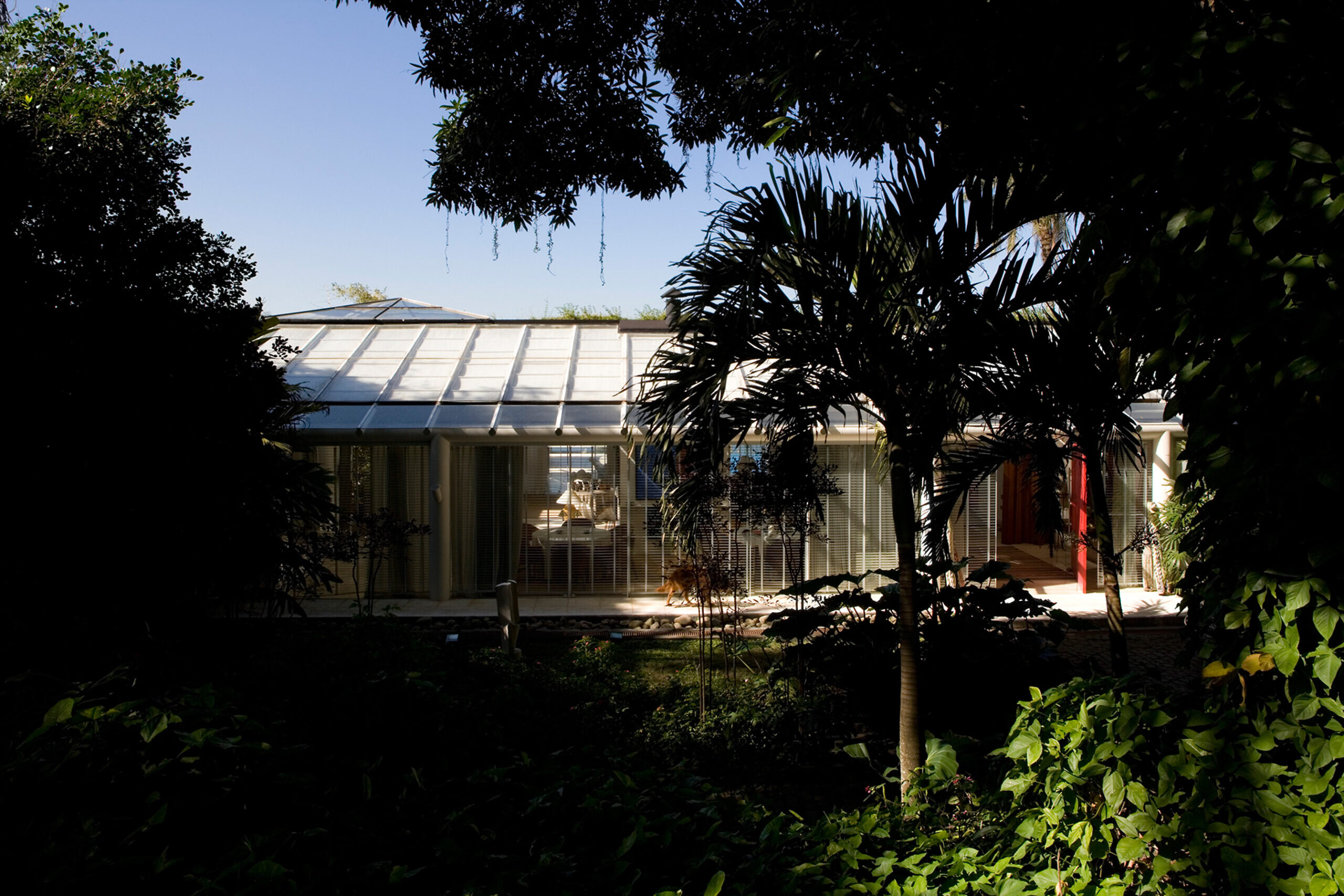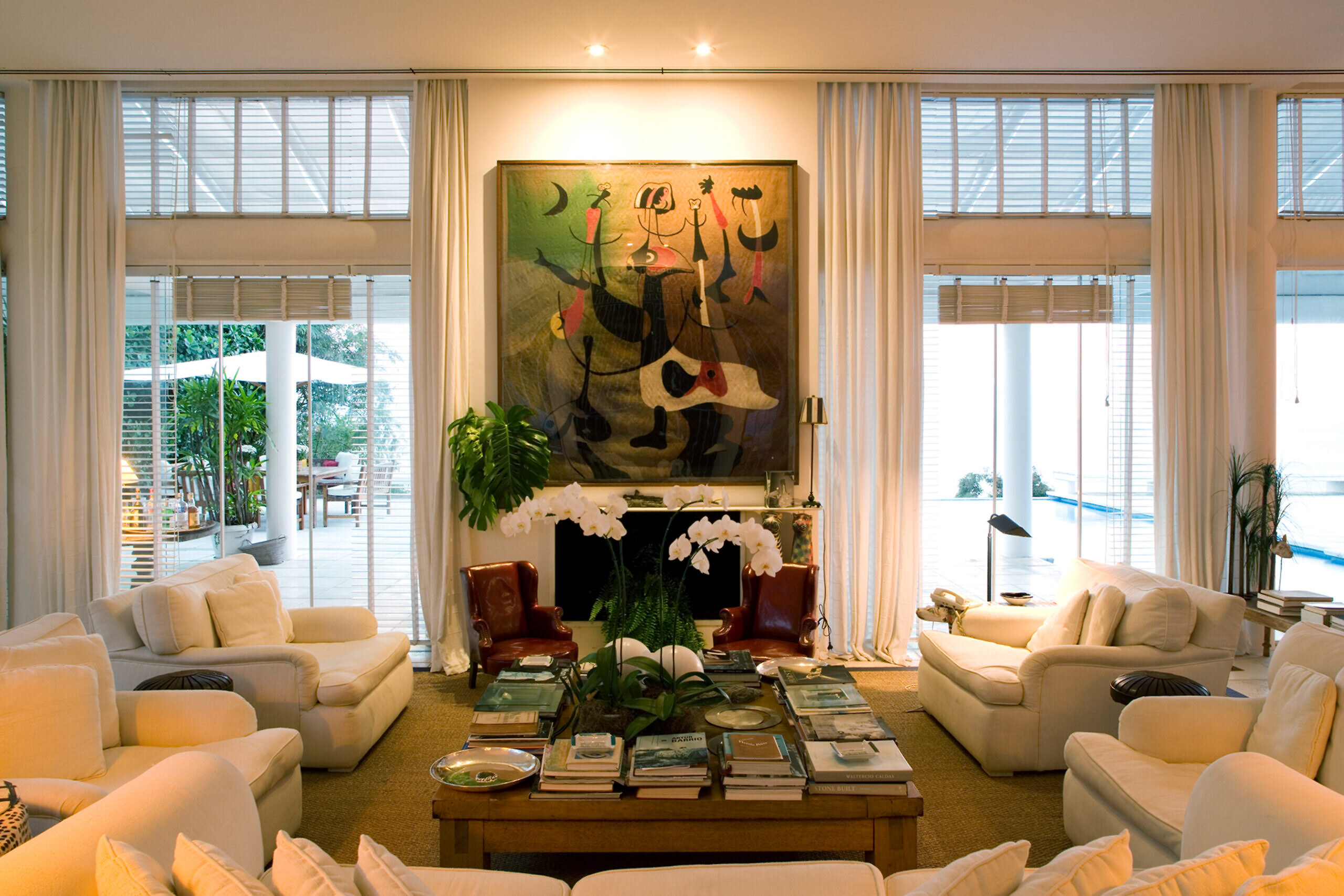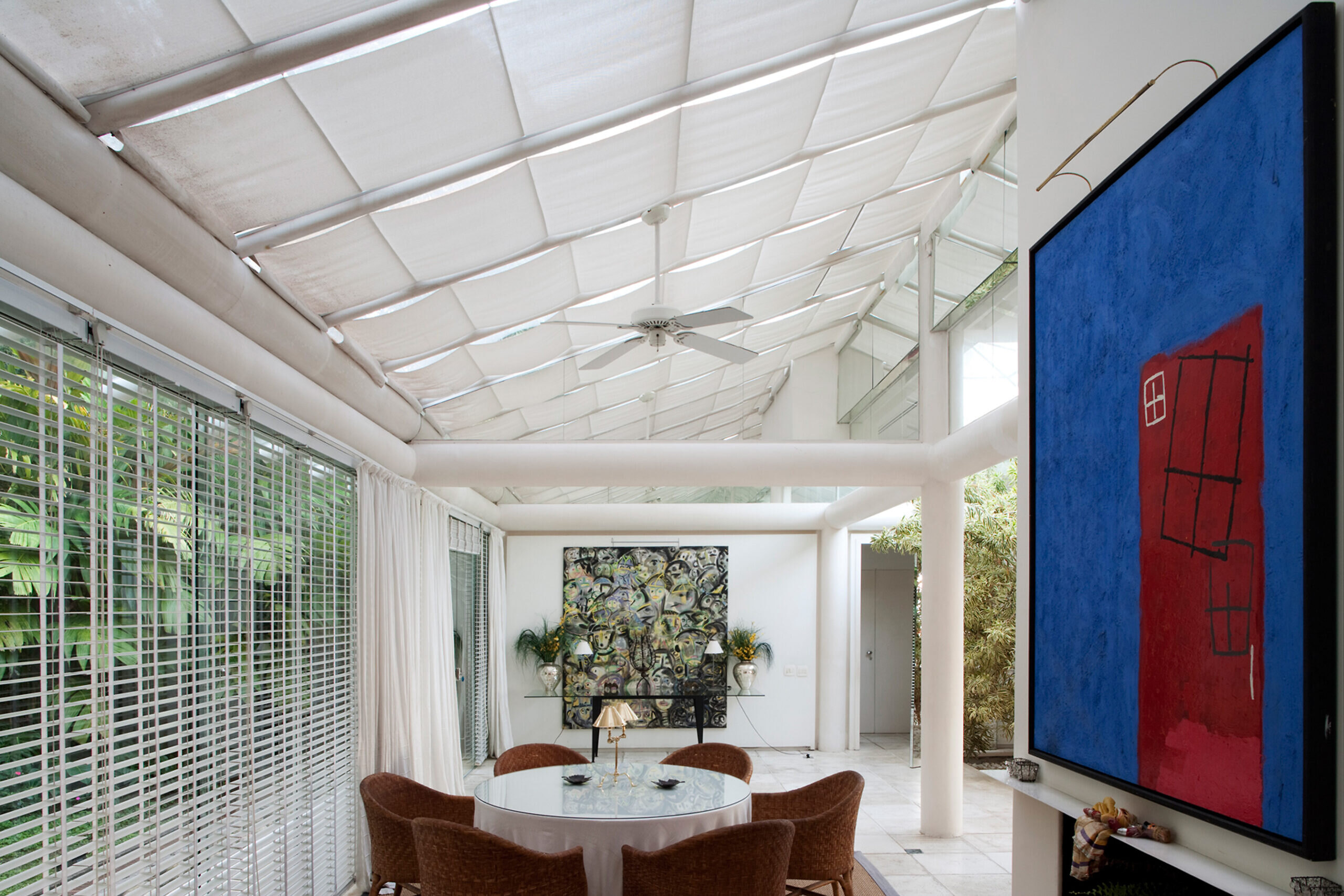 The house's concrete structured faces the sea, presenting a remarkable view, and capturing as much natural light as possible since the house is integrated in a densely forested mountain which can be very humid and shaded.