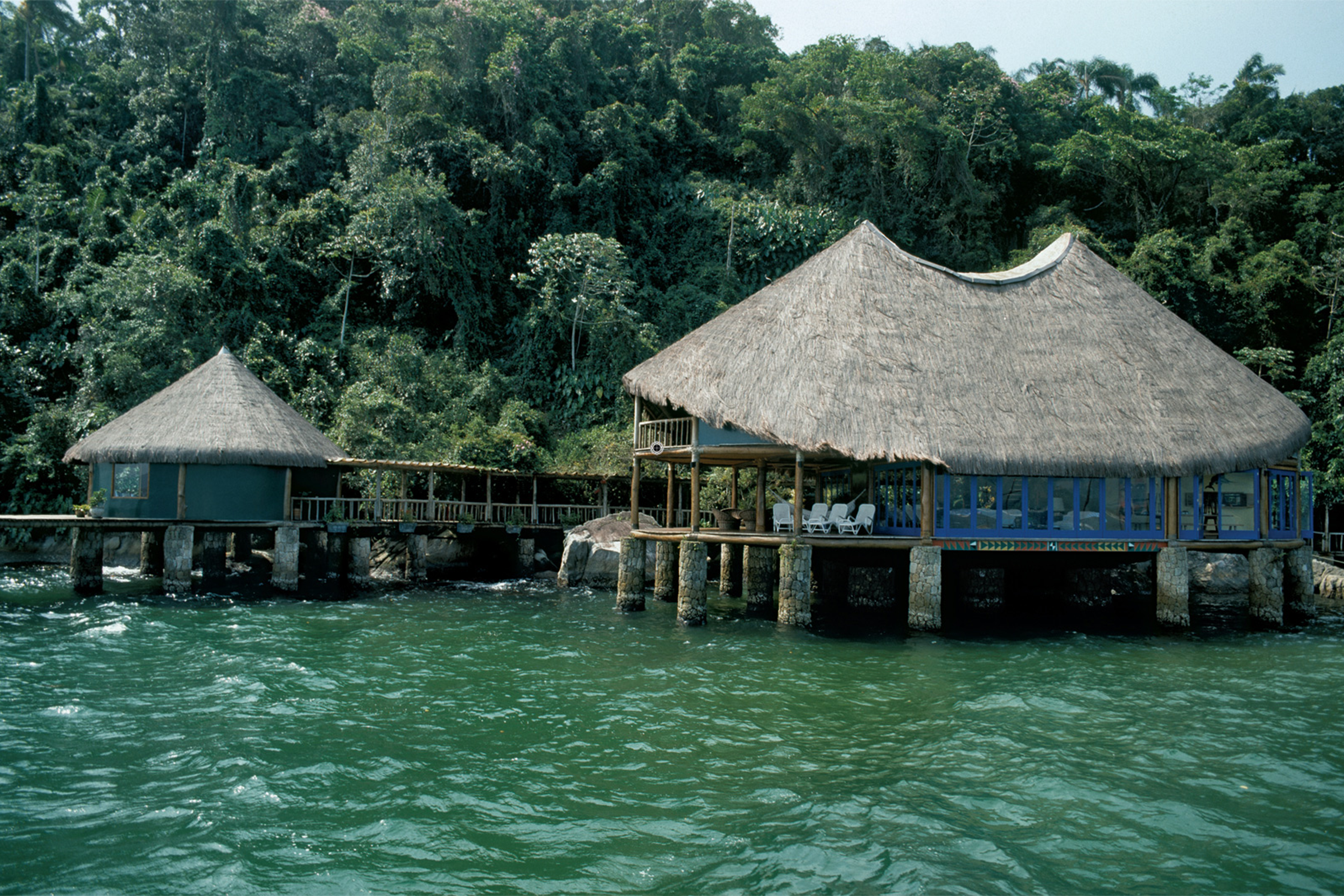 Tatu's House
Angra dos Reis, RJ
Facts
Total Area

3.500,00 m²
Built Area

550,00 m²
Conclusion

1991
Project
Office

Cláudio Bernardes & Jacobsen Arquitetura
Landscape

Isabel Duprat
Photos

Leonardo Finotti, Tuca Reinés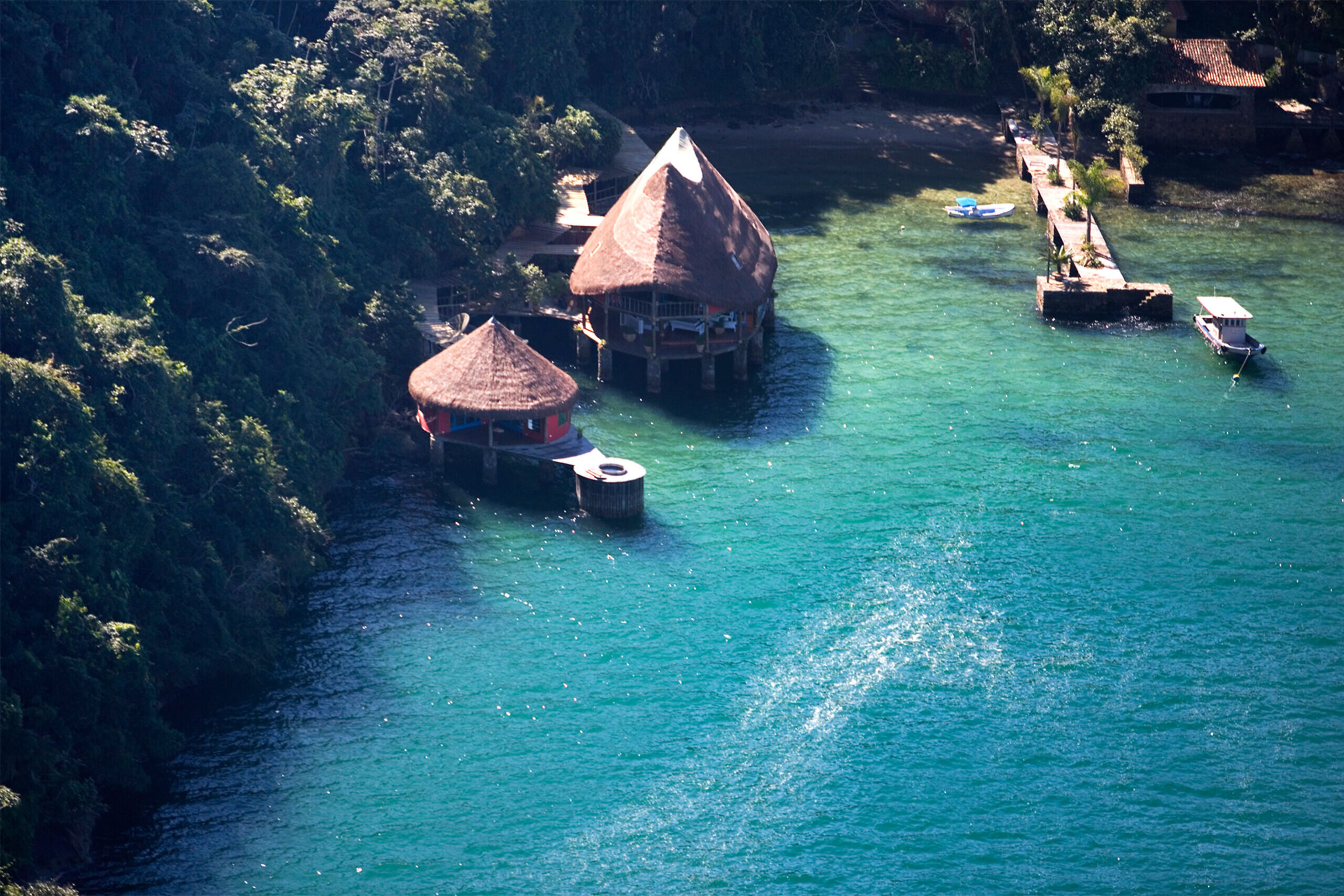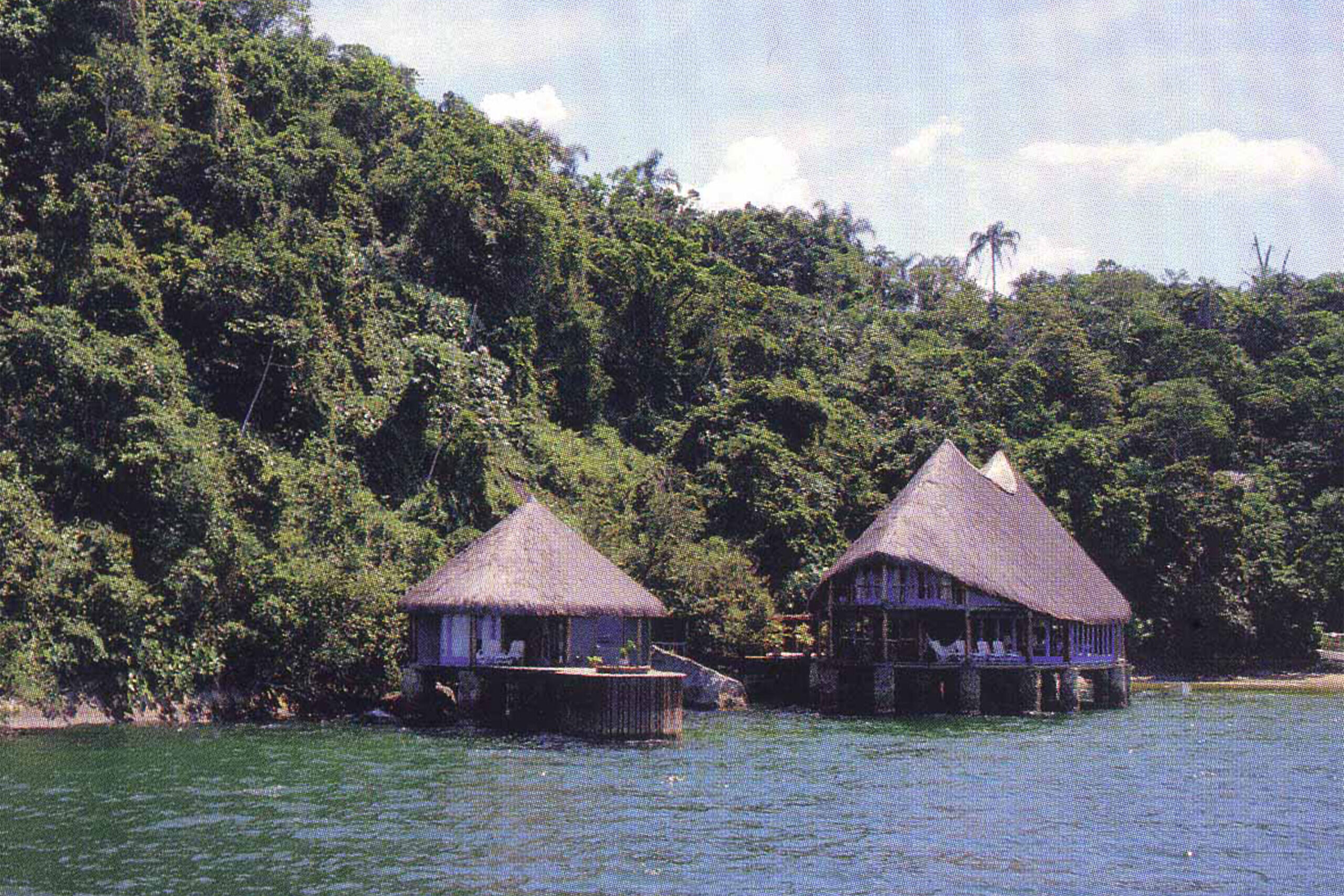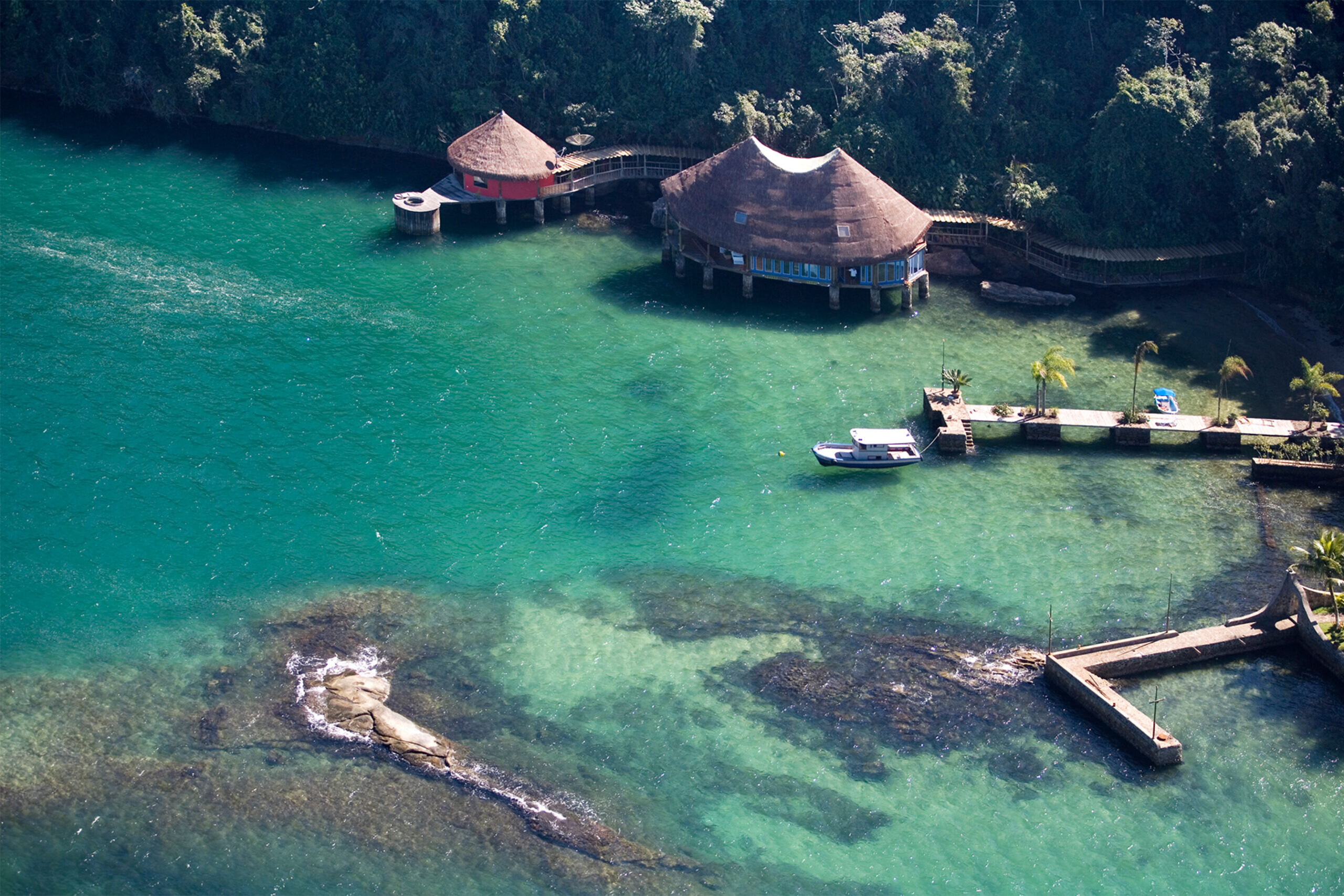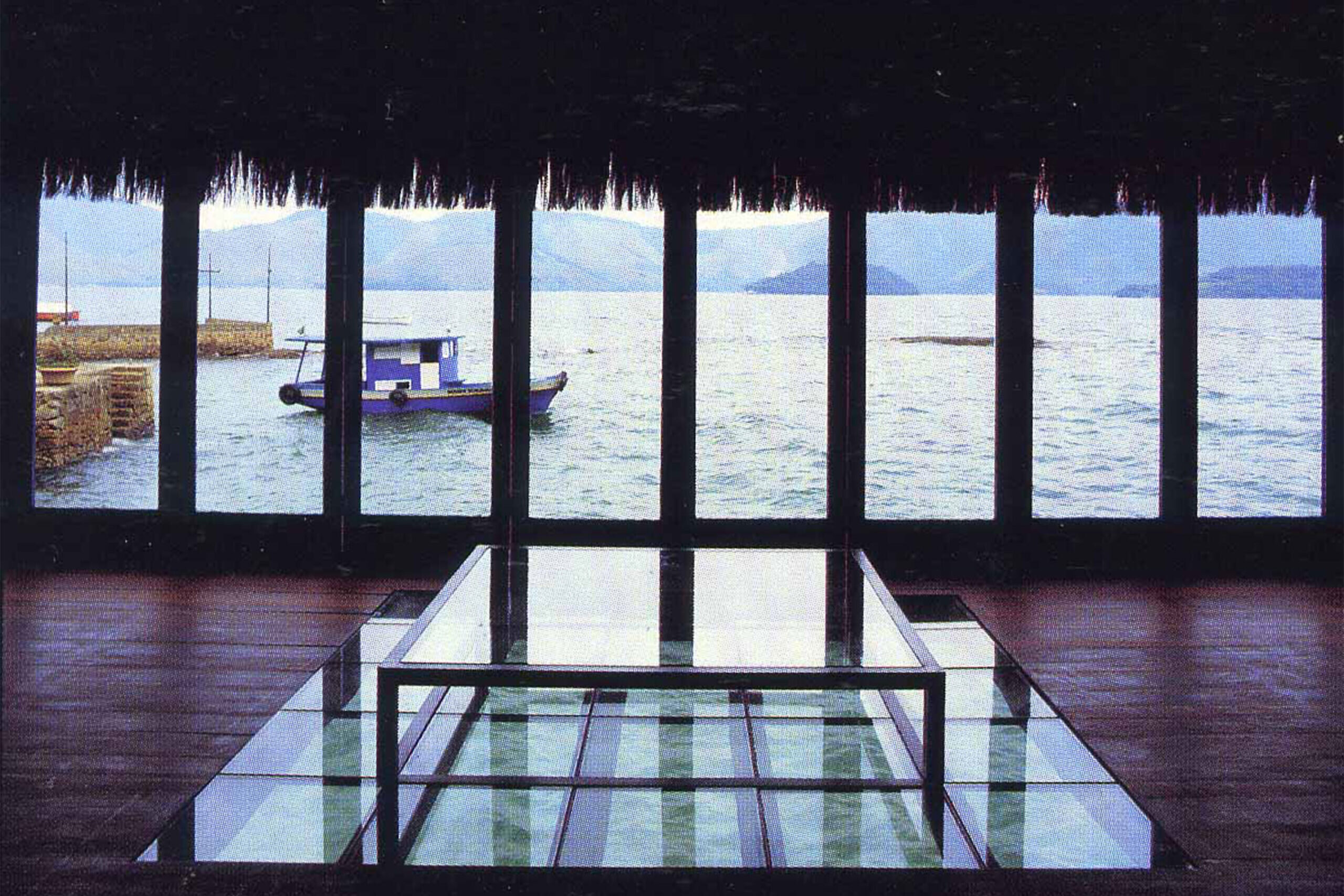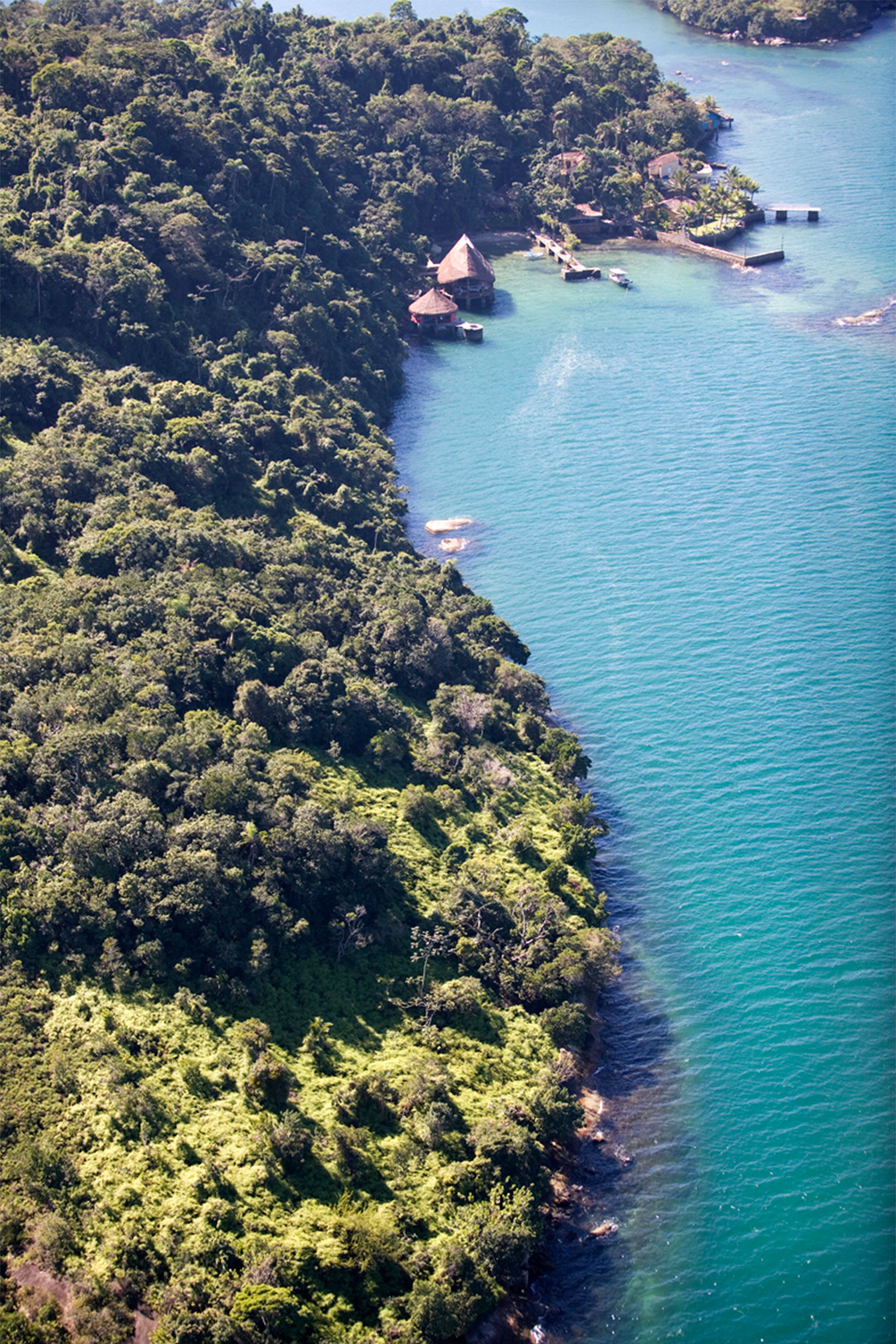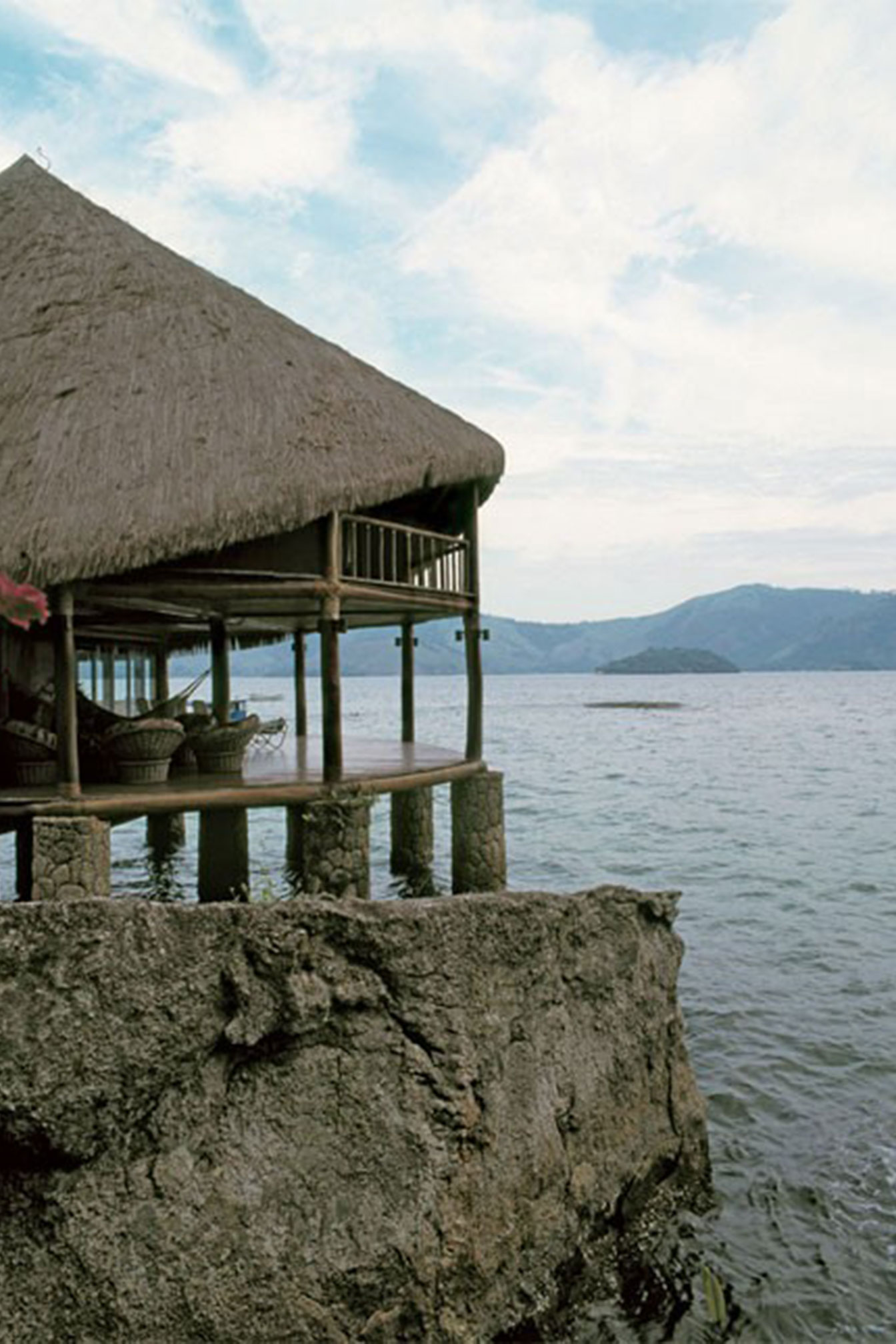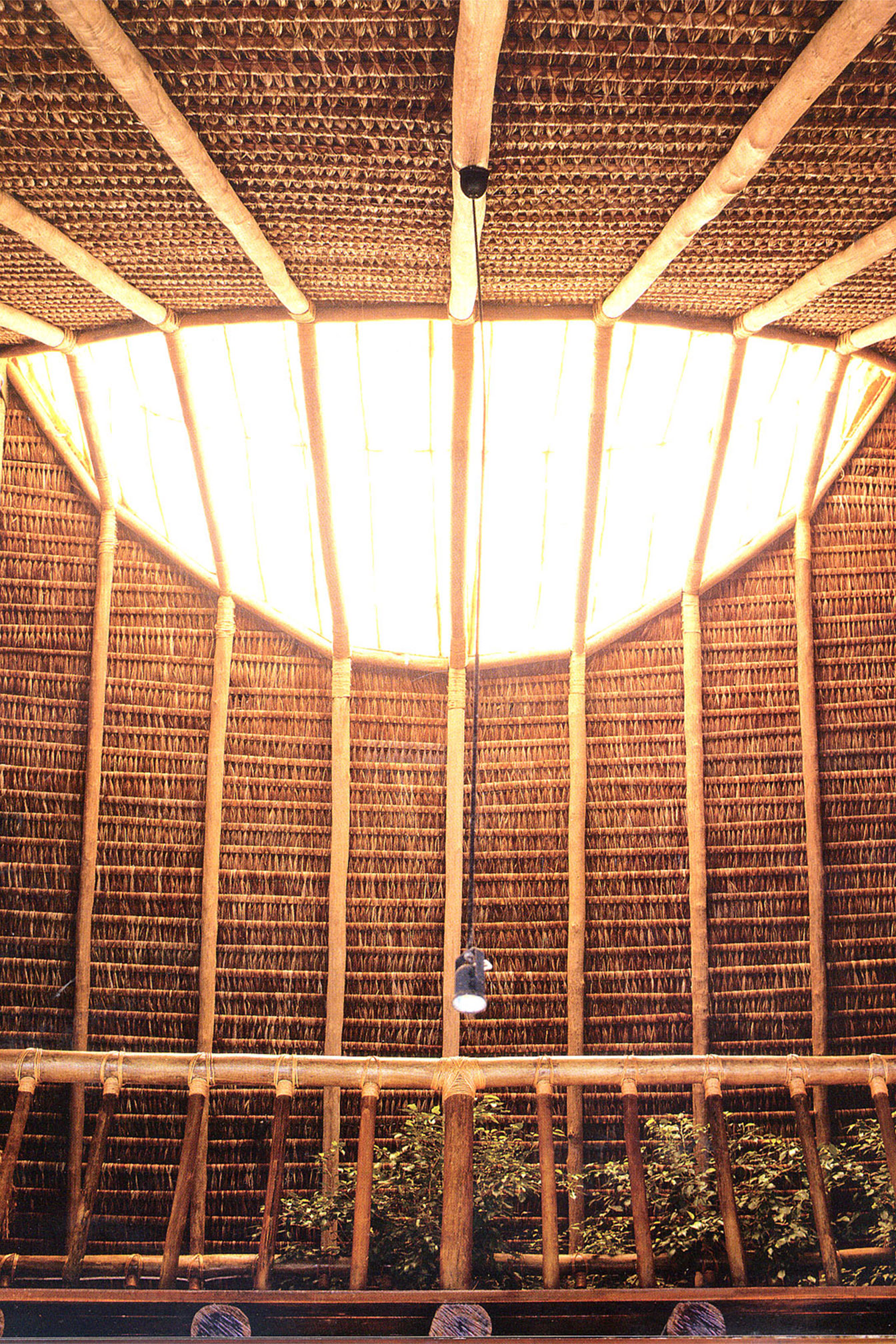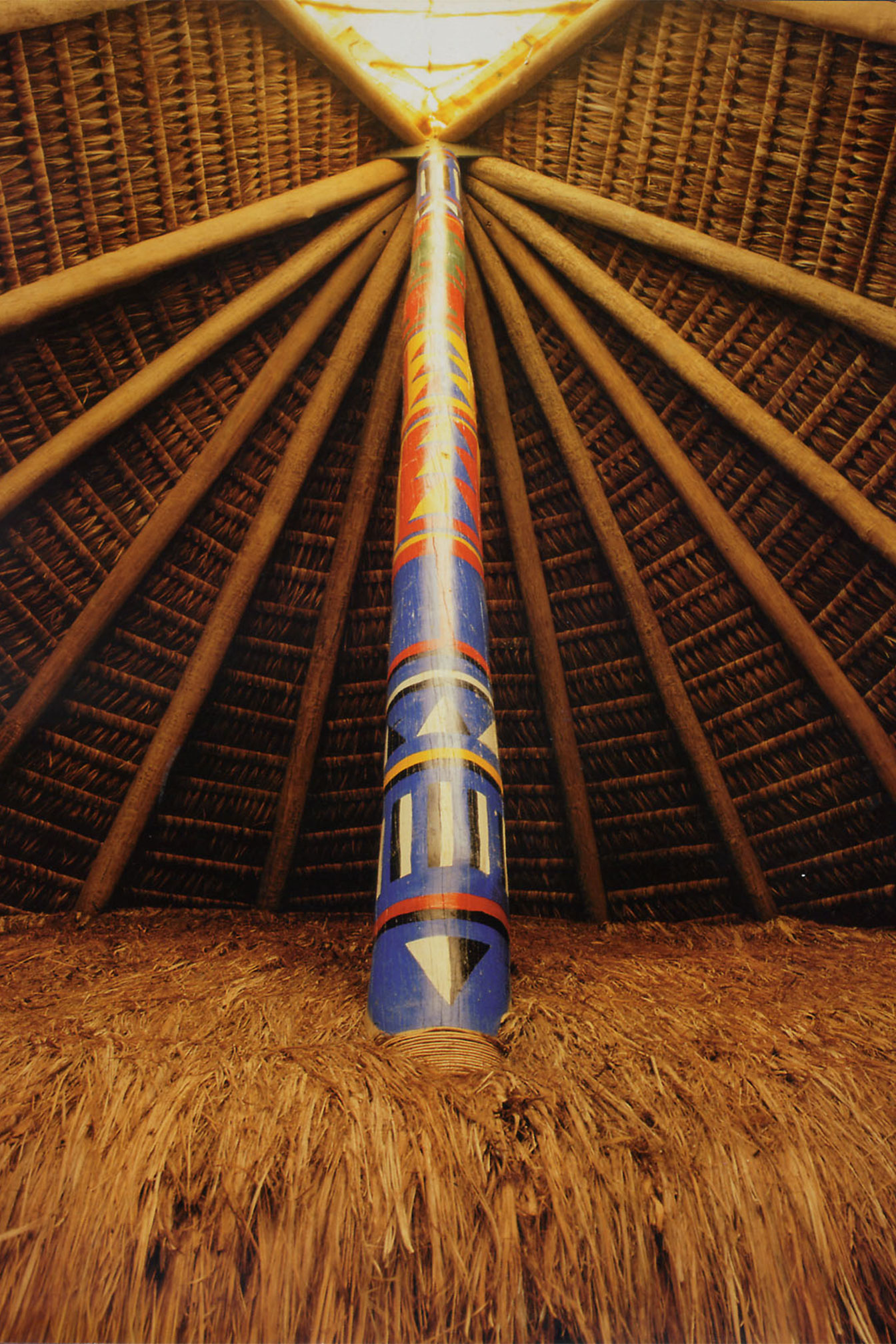 Fundamentally this project had scale model of the house as reference and was built almost entirely over the sea, at a time when the use of stilts was intensely associated with improvised housing, rarely being applied to upscale architecture. The characteristics of the land, was decisive since the it required the project to have very little connection with the land: situated on the rocky coast of a dense forest island on the shallow and crystal clear seas edge, this occupation of water was naturally imposed, while at the same time preserving the environment and taking full advantage of a special piece of the Atlantic Ocean.
Extending from a concrete platform founded on concrete pillars, the two modules, ostensibly structure of wood are linked to shore by a long winding walkway – covered in fibreglass tiles that replicate the colour and look of a paraffin candle – designed to vanish among the woods.
The smaller structure with an exclusive deck and a jacuzzi featured within the master suite. The main pavilion with a double ceiling height unites the utility area and the living rooms on the first floor, all completely open to the sea. On the extremities of the upper floor are four suites that are dispersed along a walkway, each suite's veranda is imperceptible from a distance, resulting from the thatched roof that resembles a skirt drawn up at the sides.
The roof also features a skylight in the shape of a half-moon nested between two peaks, a sort of lantern through which light spreads.