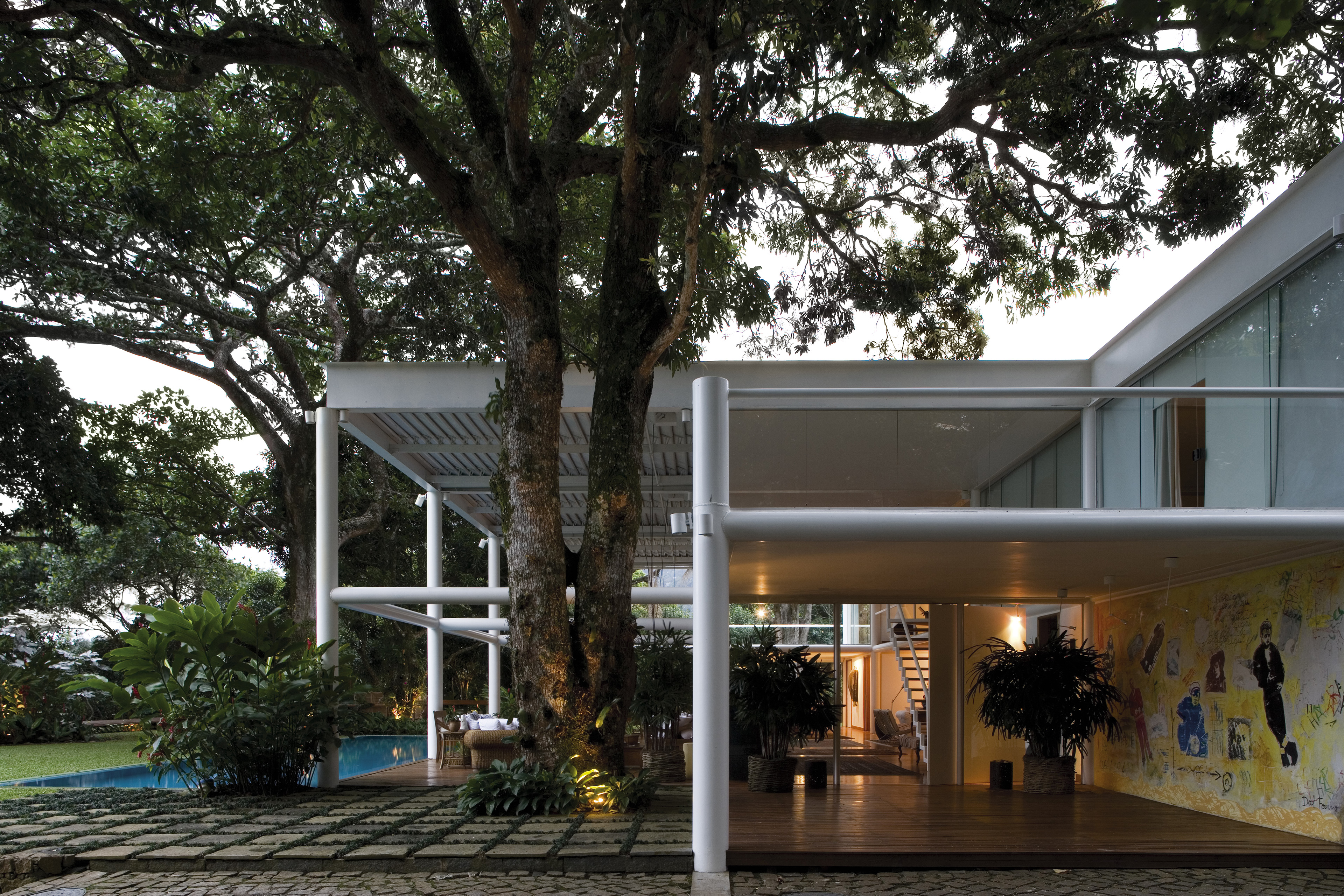 WS House
Rio de Janeiro
Facts
Total Area

3.500,00 m²
Built Area

600,00 m²
Conclusion

1991
Project
Office

Cláudio Bernardes & Jacobsen Arquitetura
Office's Team

Cláudio Bernardes, Paulo Jacobsen, Miguel Pinto Guimarães, Thiago Bernardes
Landscape

CAP, Fernando Chacel, Sidney Linhares
Photos

Leonardo Finotti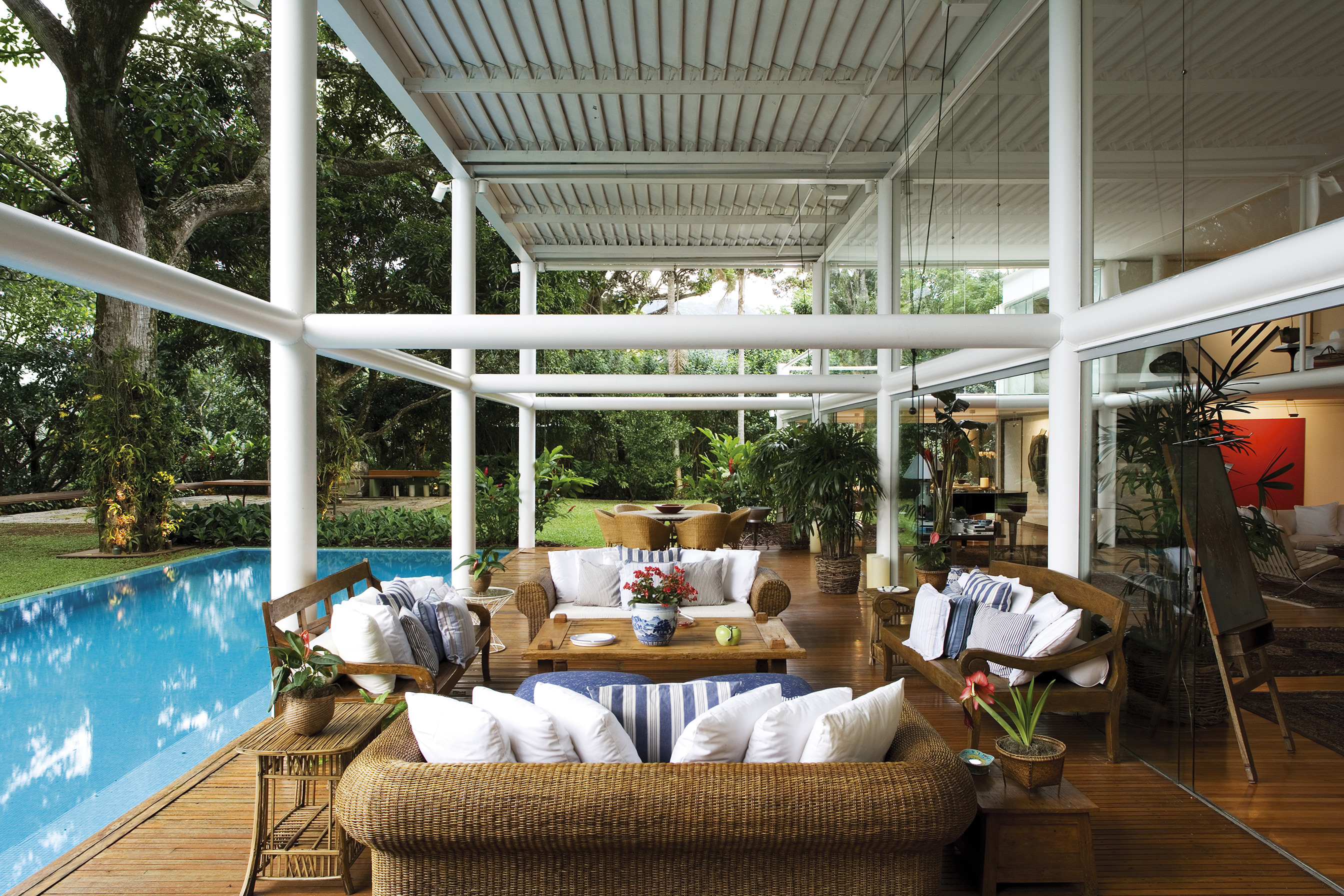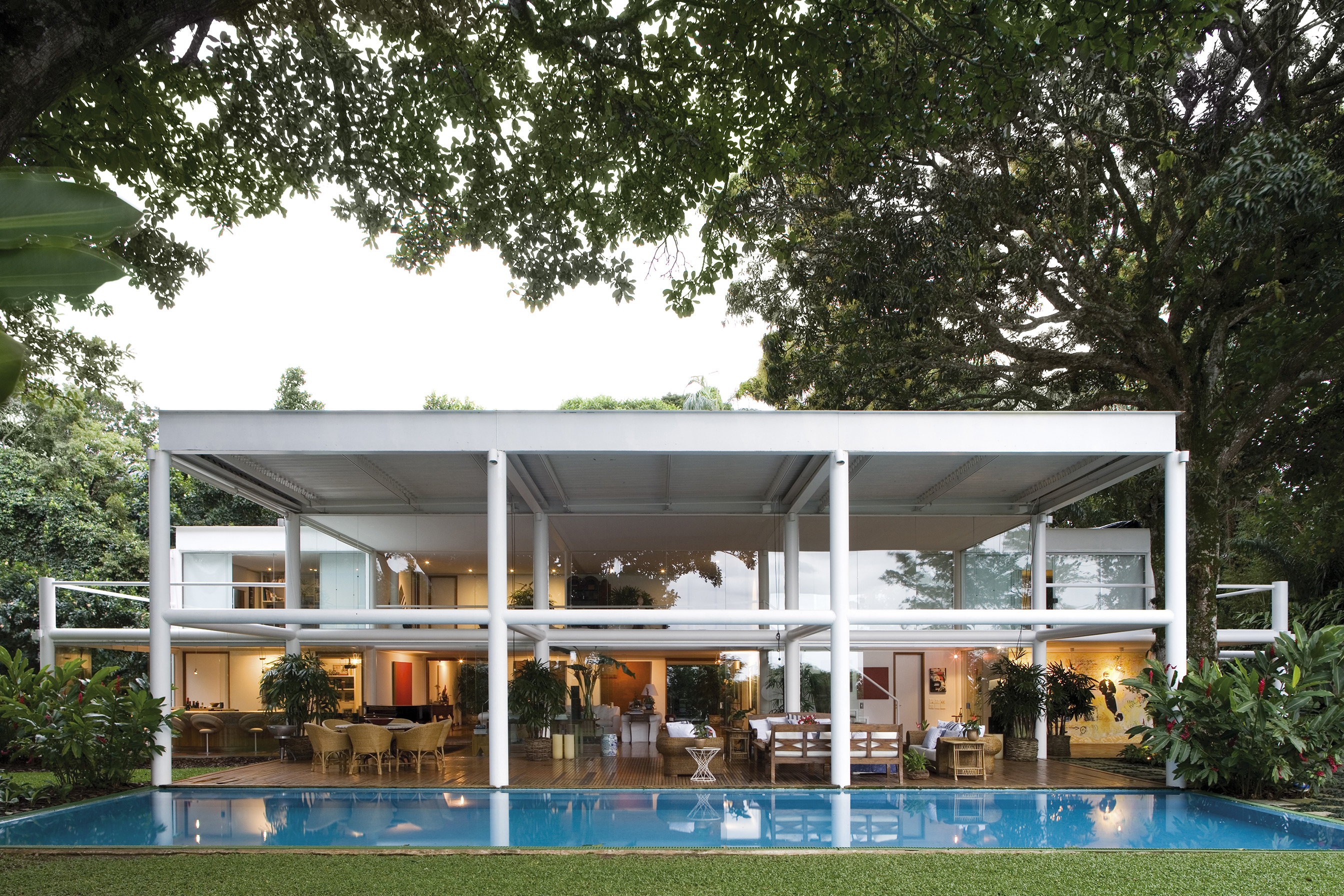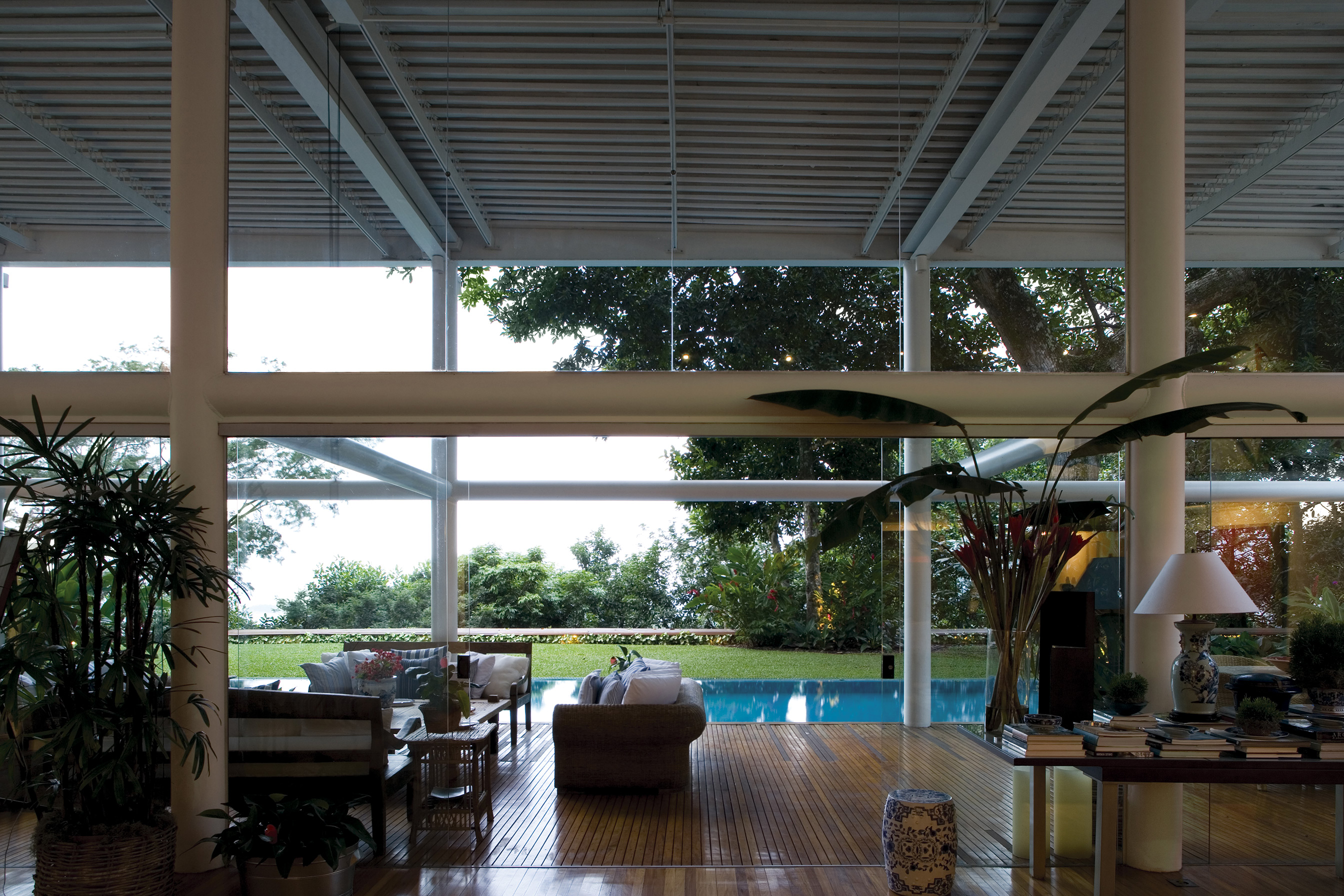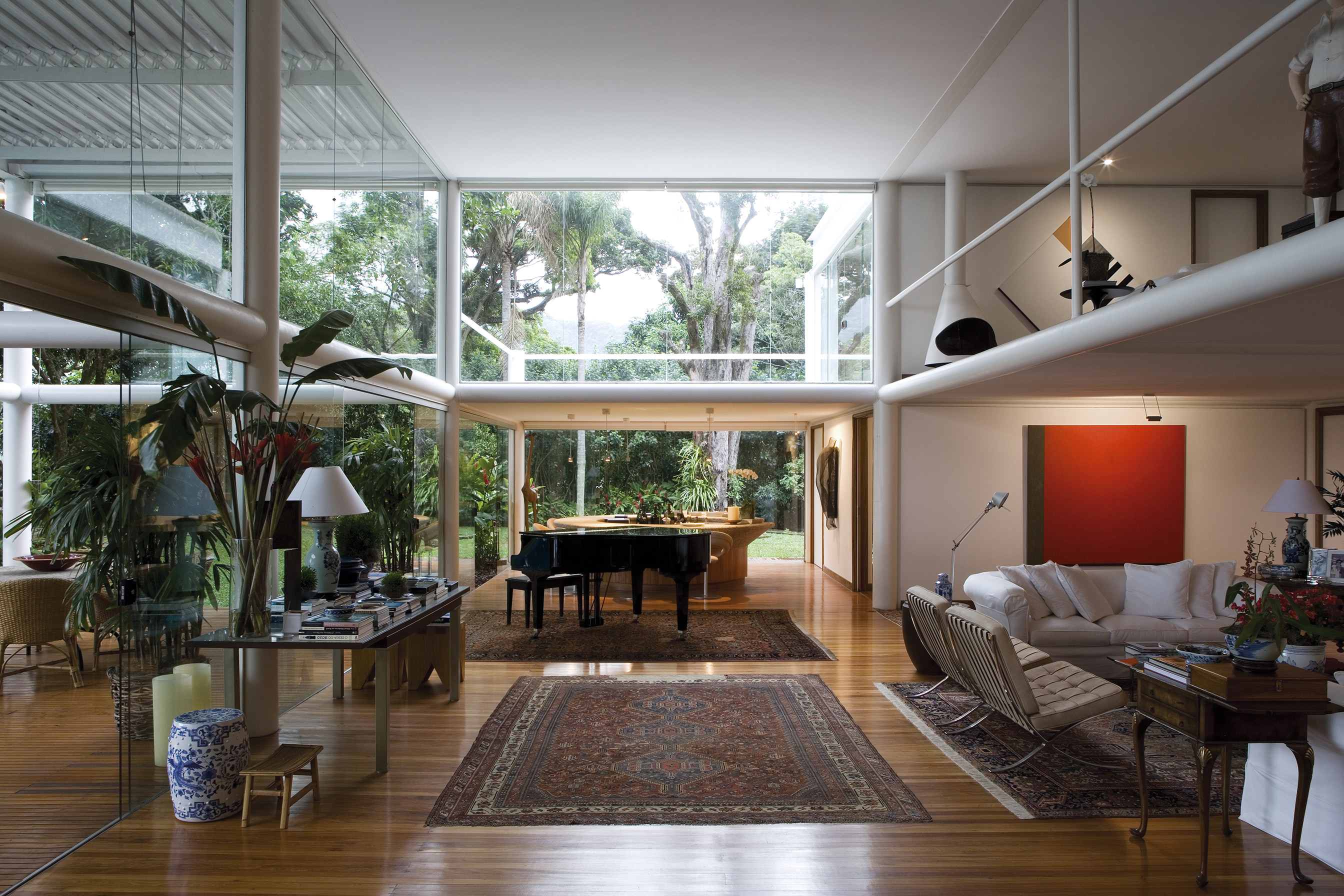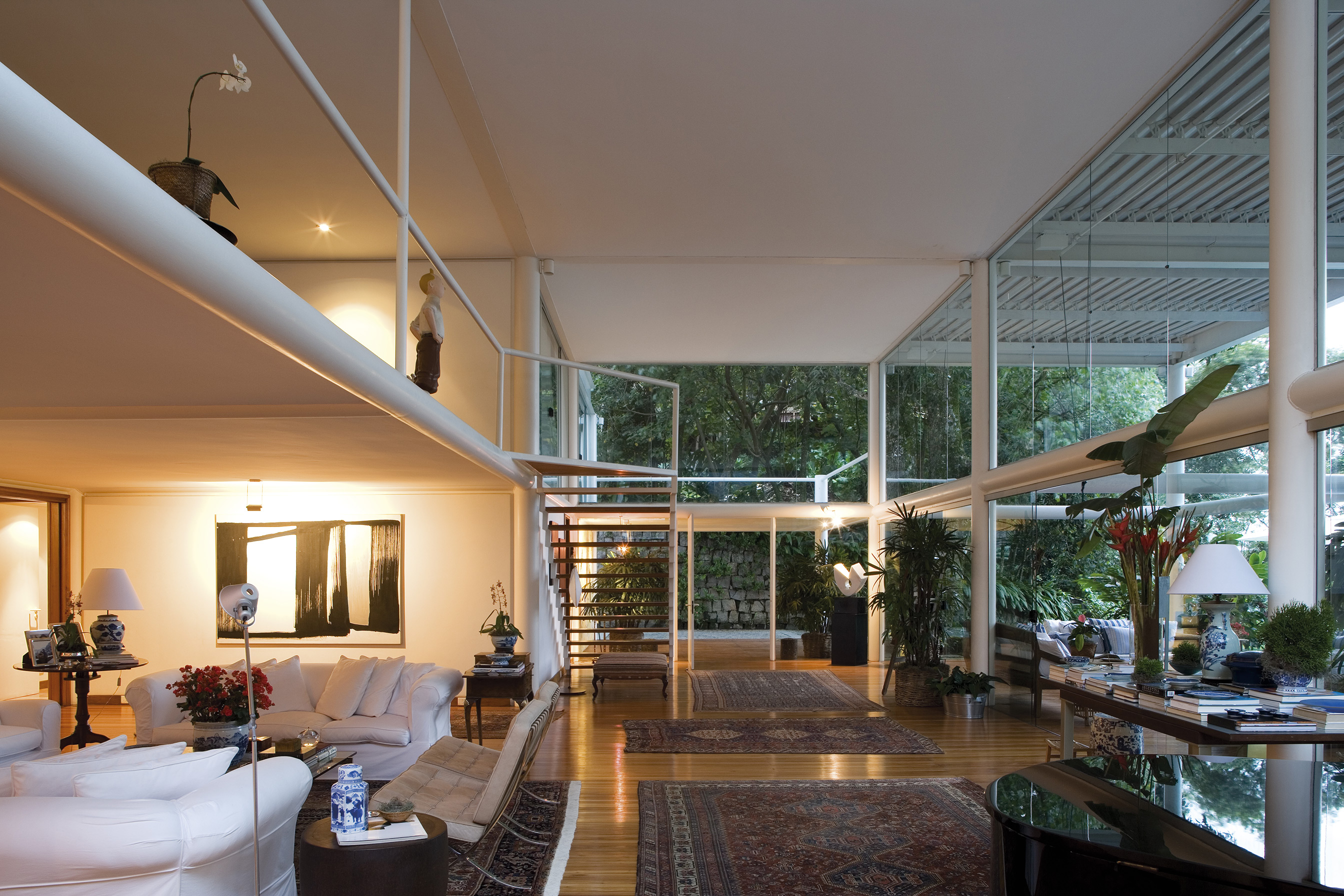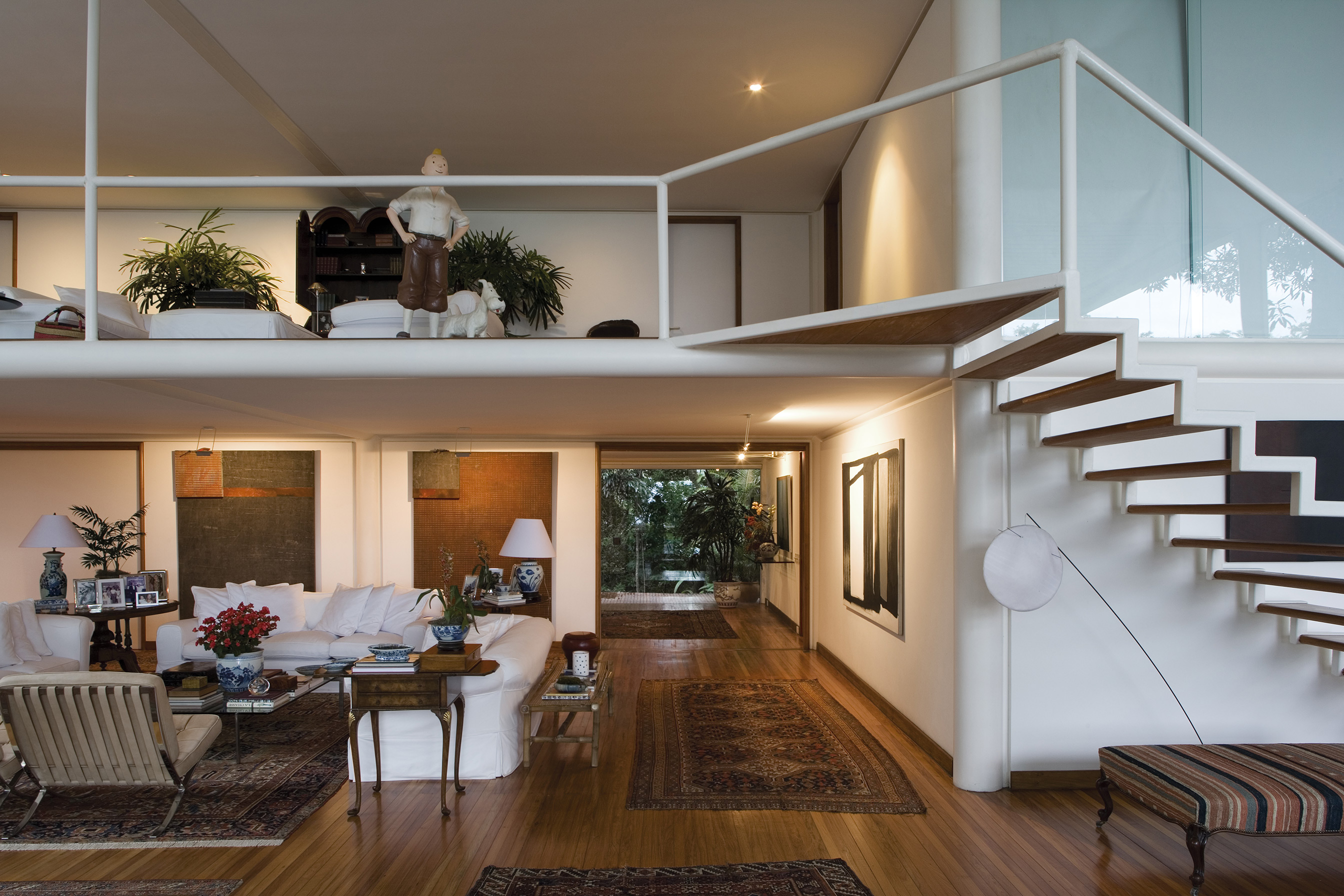 This house was a breakege for the "square people's" perception. For it was ordered by an artist, we developed the project with no ties, free from a rigid program, having as the only orientation the view to the Cagarras islands.
On the top of a hill, in a very irregular site, it demanded the expansion of the plan area in its development. So, a large concrete slab was made, with a suspended garden, all grassed, and emerging along it, from small openings, the trees from the covered original terrain. Supported for few pillars and having the swimming pool as an anchor-like part, the concrete slab also works as roof for an auditorium and studio, both underground – at that time, this solution was usually seen in high-rise buildings, but rare in homes.
With light-toned wood floor and, in the rest, all steel made, the house doesn't intend to hide its structure. Having large openings in every side, multiplying the white that gives its color, it sets no hierarchy between the living room and the balcony that, next to the pool, confuses with the water mirror and extends the notion of dialogue, of integration. To reinforce this impression of continuity and clarity, the mobile rooftop, pointing an expressive height, as a huge brise-soleil, opens to the light and lets us see the top of the trees, throwing the balcony into the garden.