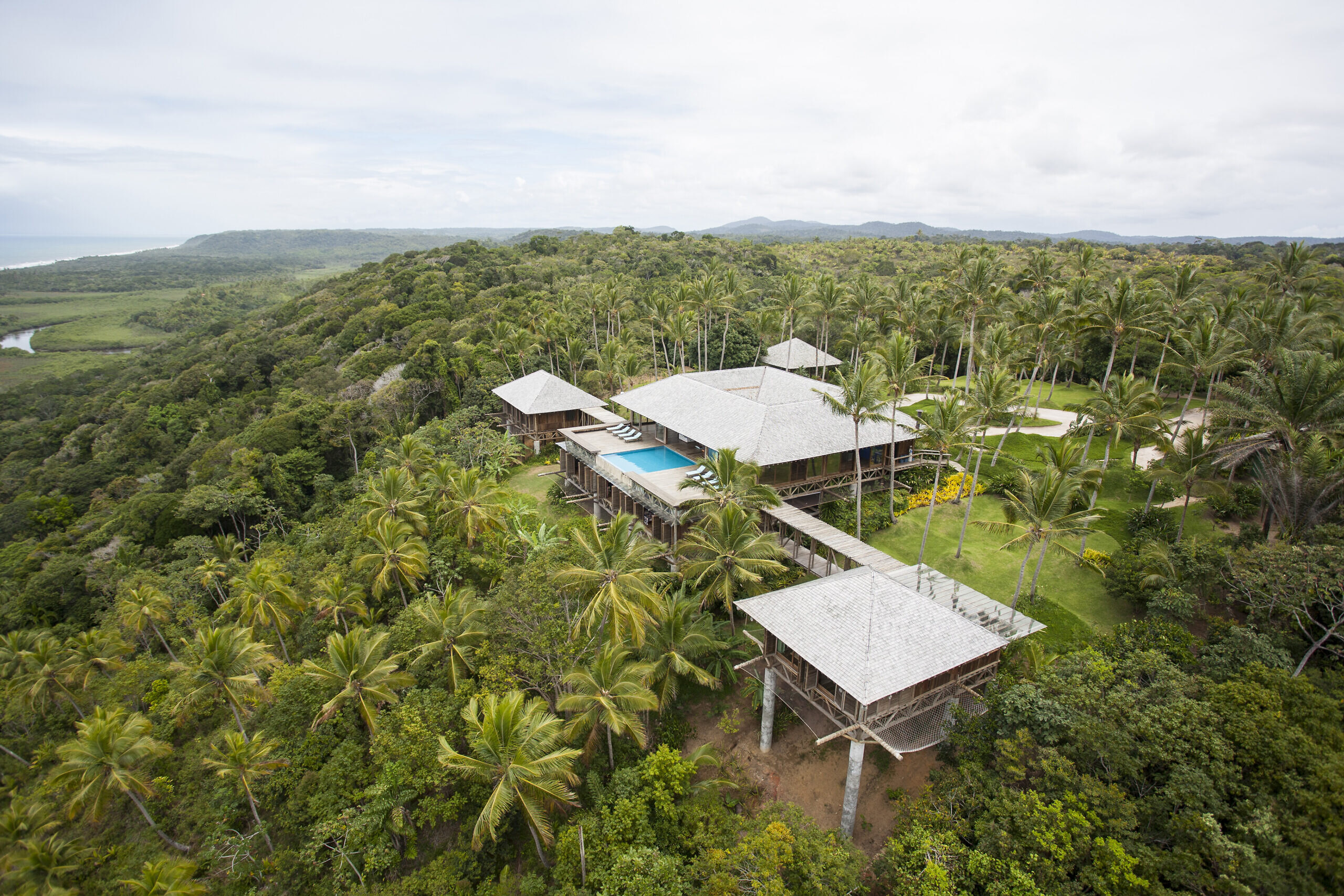 JP House
Itacaré, BA
Facts
Total Area

23.000 m²
Built Area

1.200 m²
Conclusion

2003
Project
Office

Cláudio Bernardes & Jacobsen Arquitetura
Office's Team

Cláudio Bernardes, Paulo Jacobsen, Andrés Galvéz, Miguel Pinto Guimarães, Thiago Bernardes
Light Design

Lightworks
Landscape

Jundu
Photos

Tuca Reinés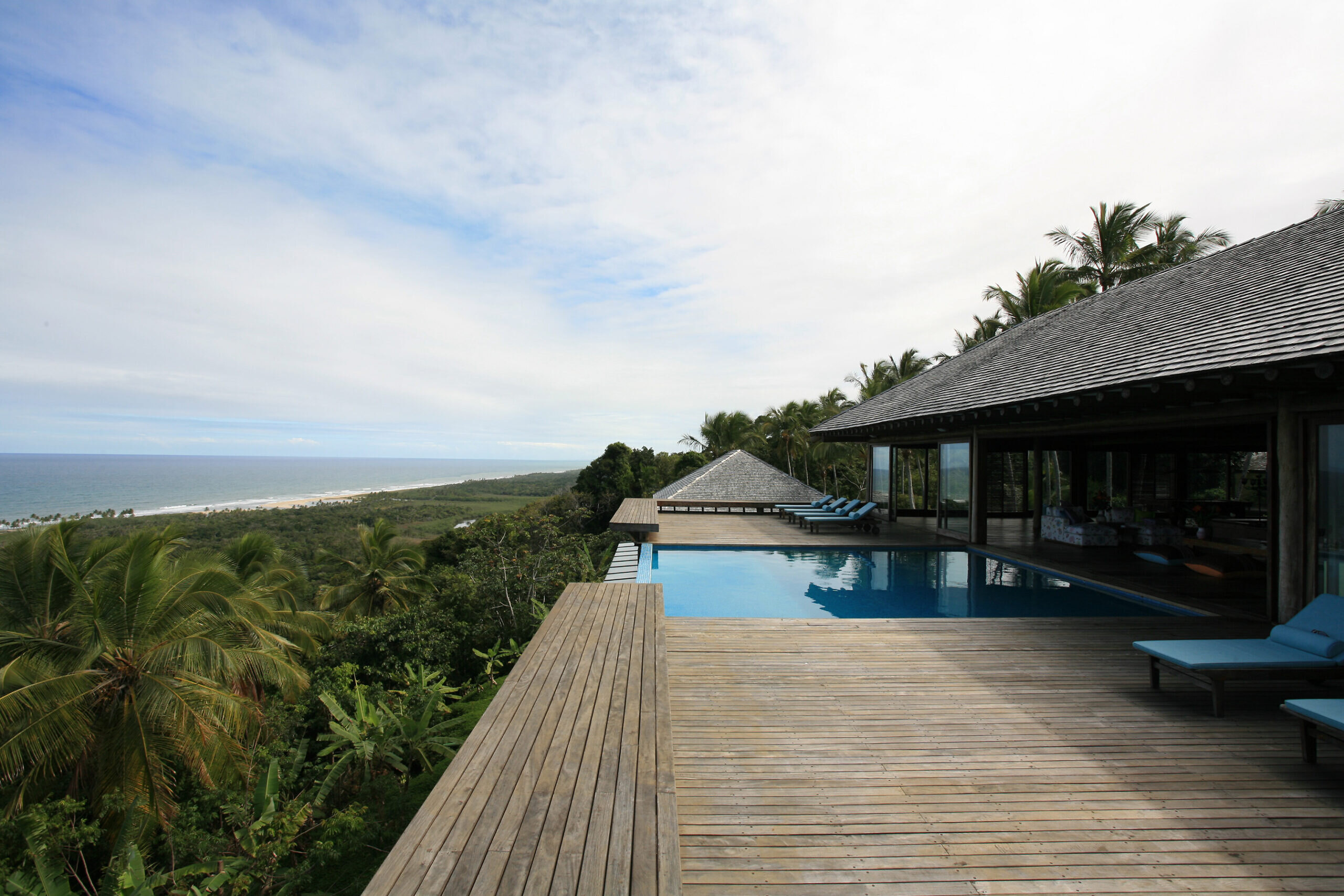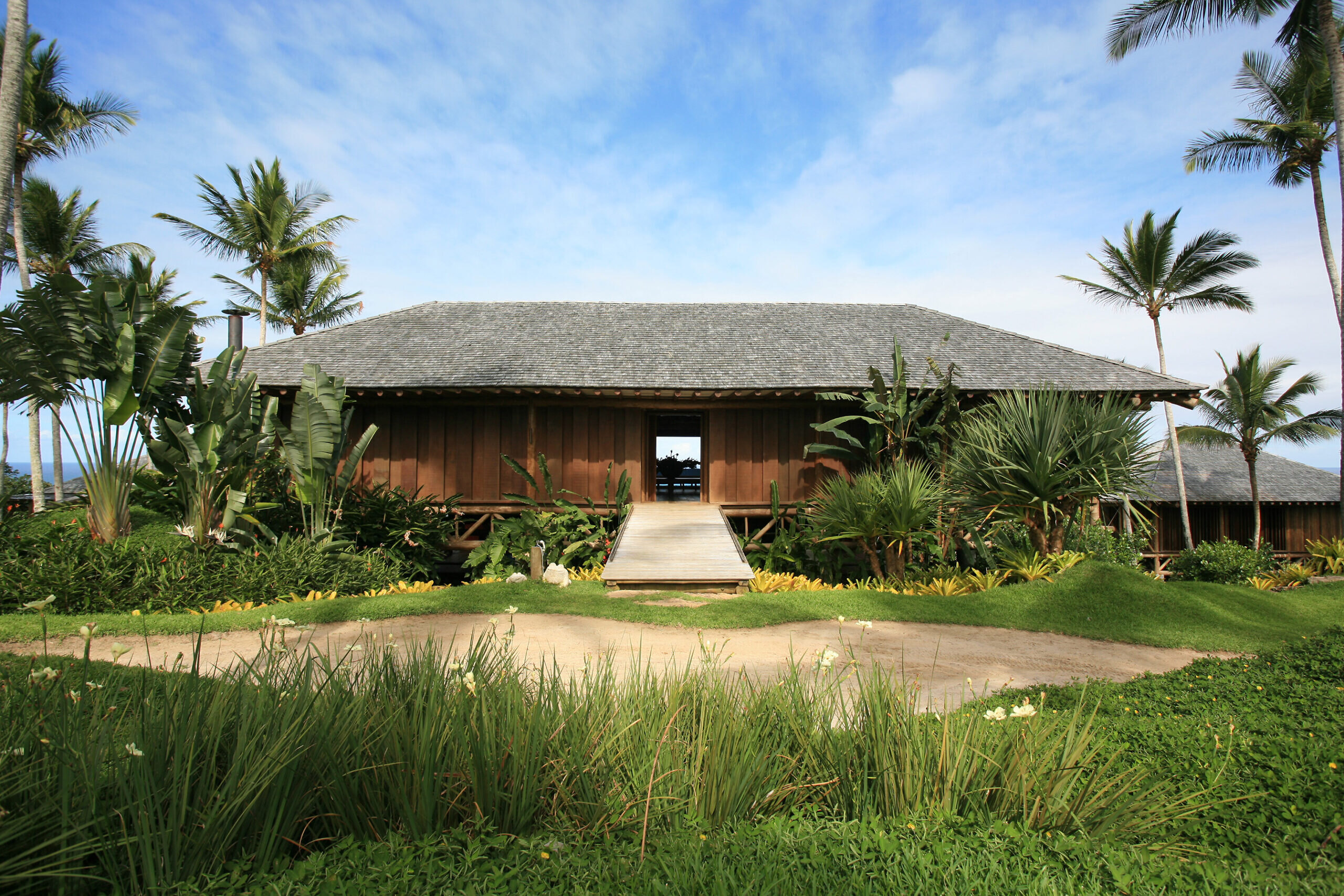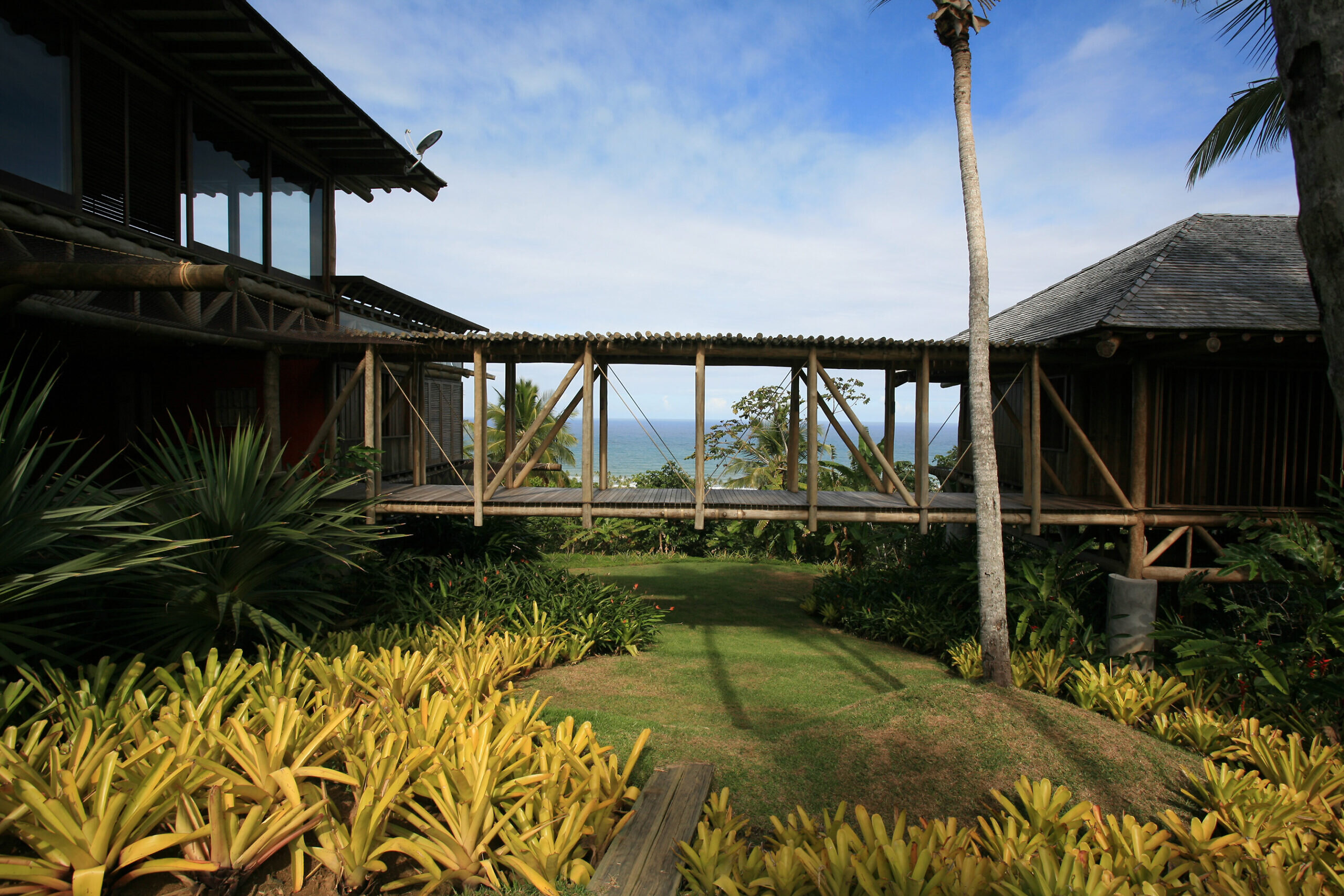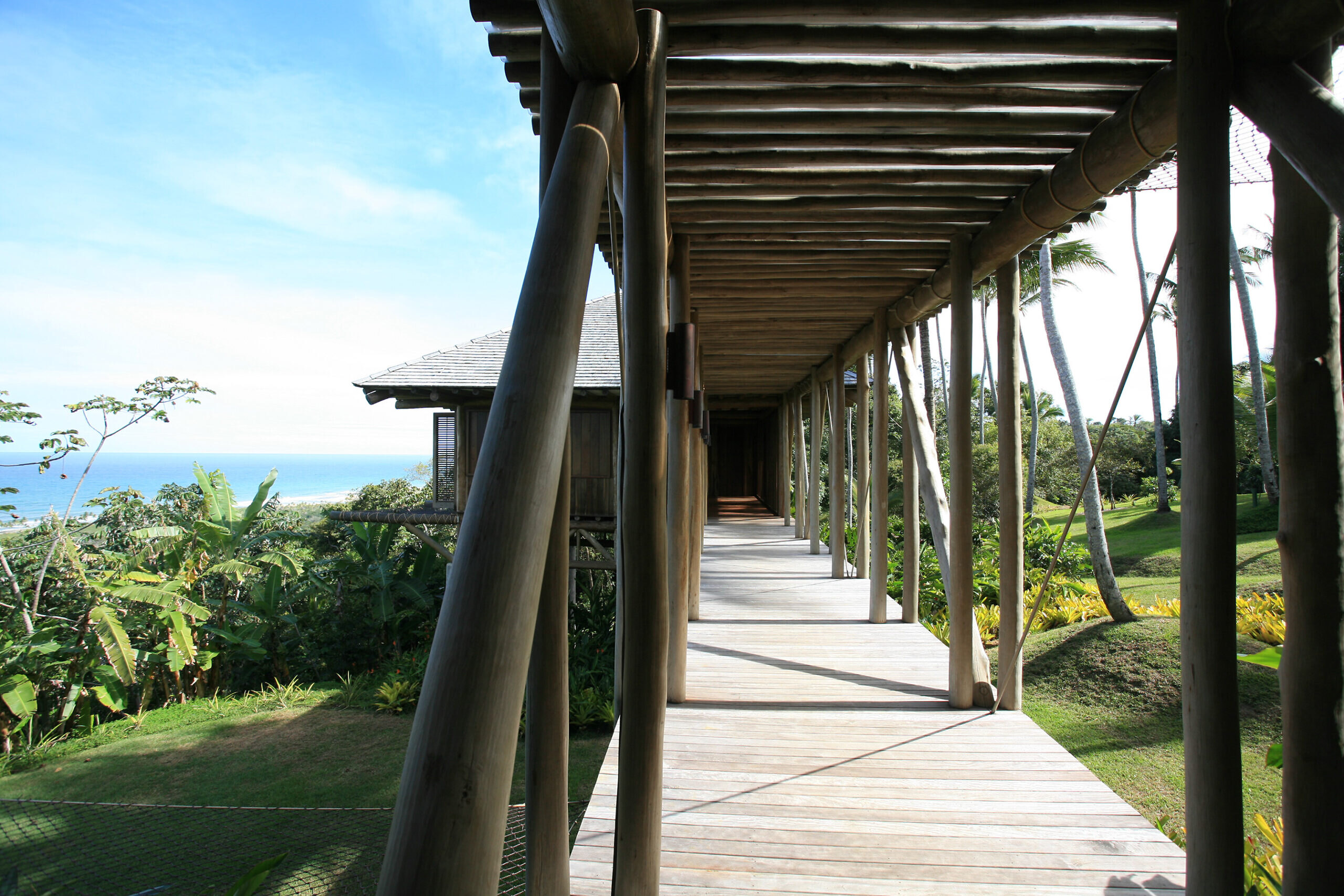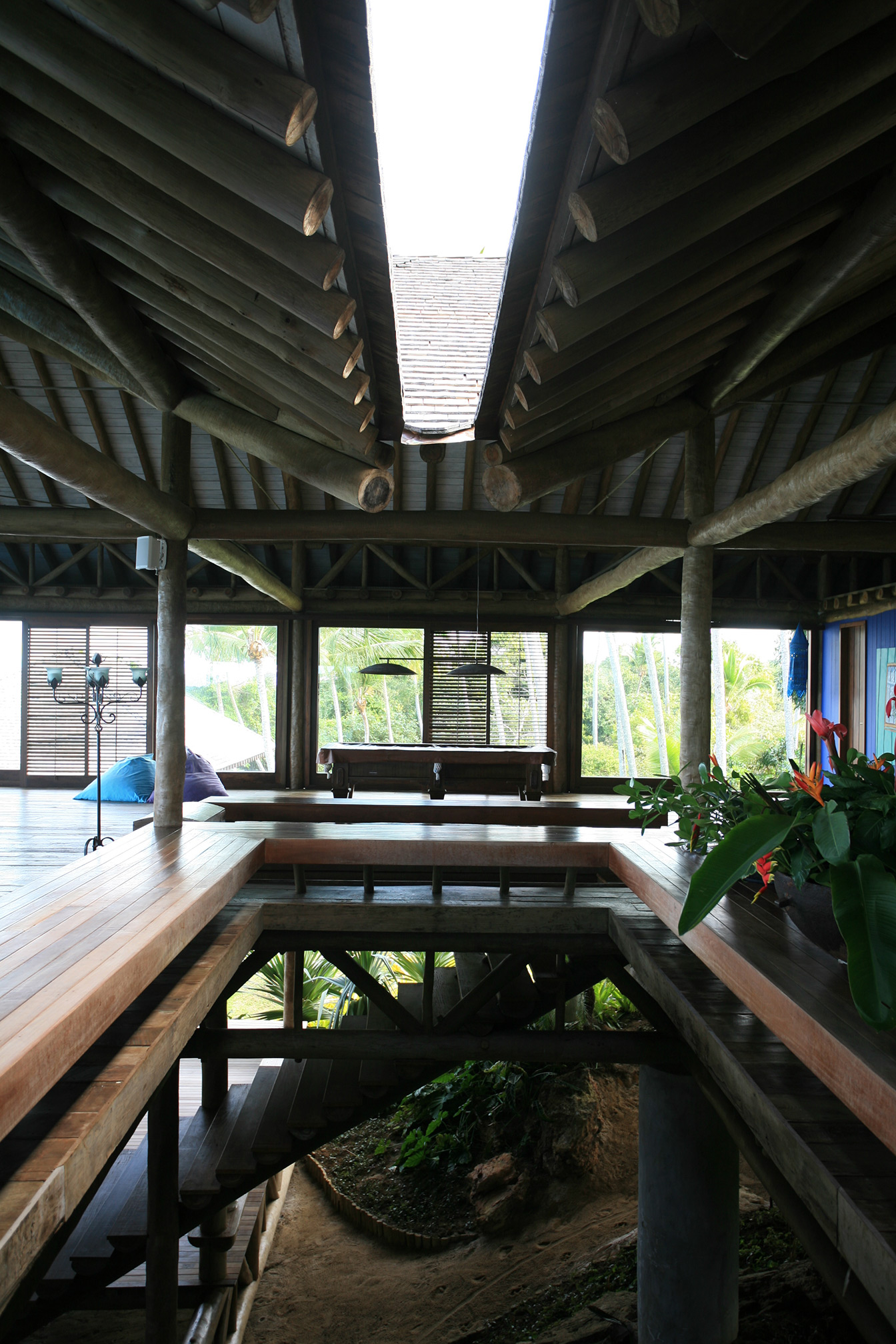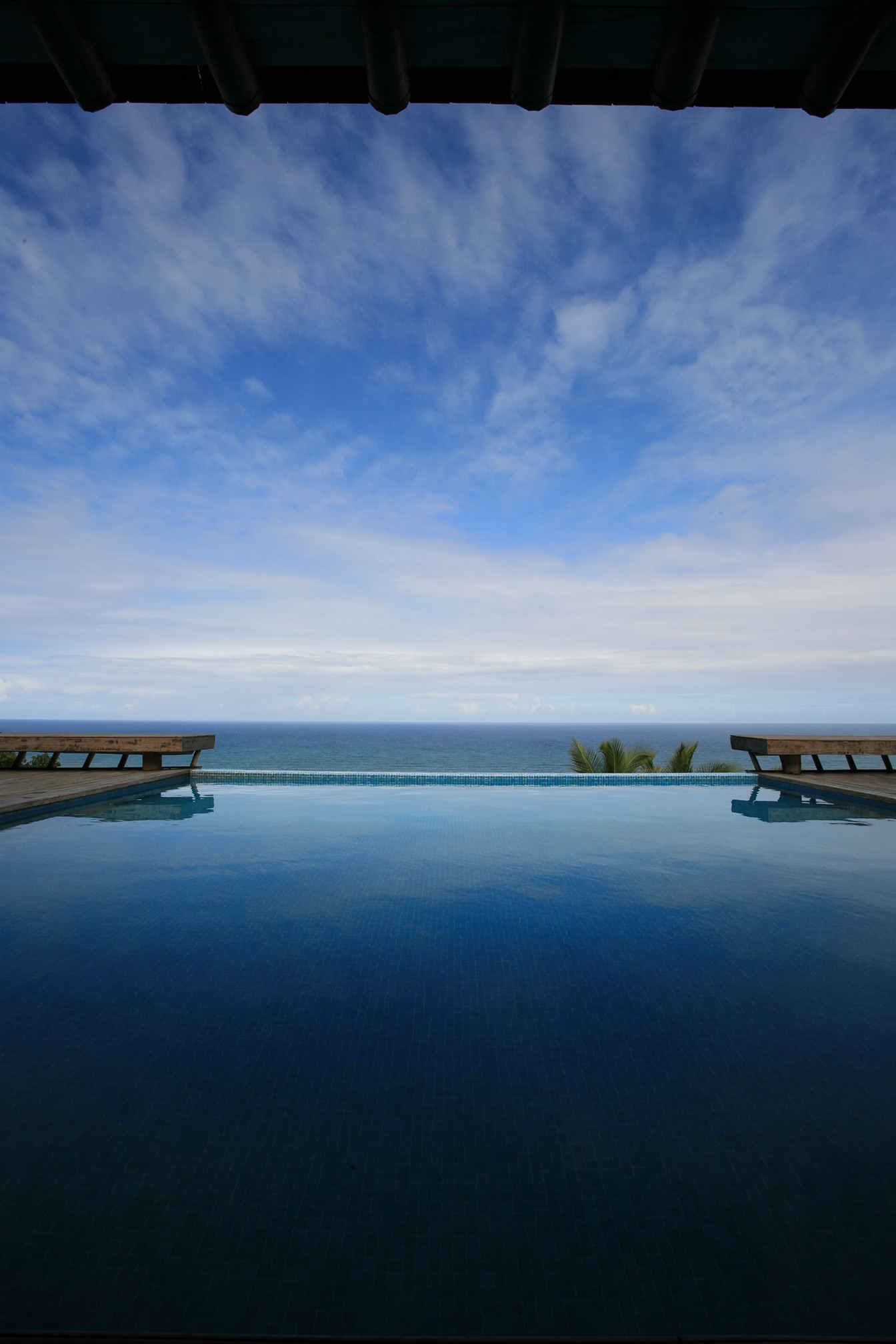 On a large, hilly farm situated on the seashore and cut through by a river the question was: where to place the house? The decision to locate the house at an uncommon position – at the highest point, eighty meters above the sea, and structured as though taking flight – created a new space, from where it dominates all the others. Its architecture lends continuity to this proposal, with all the bedrooms suspended as though floating over the land.
The simple design of this rustic-style dwelling sprang from a complex study of the possibilities of the wood and the multiple ways it can be fit together. The structures that support the suspended portions of the house and in the bridges that interconnect the modules are made entirely of trellslike wooden framing, even though it would have been easier to use metal.
The central module has two floors. One enters through the upper floor, which contains the kitchen, bar, and a large living area that extends out onto the deck and the pool, with a sweeping view of the coastline. In the middle of the living room a gap in the roof allows the rain to penetrate vertically, producing a waterfall-lake effect. Just to the edge of this cascade a large staircase leads down to the lower floor, where an ample circulation space interconnects the corridors leading out across suspended bridges to the lateral bedroom modules.
The pool is the house's only concrete element; it was also the first component to be built, based on which the wooden structure was raised and anchored.