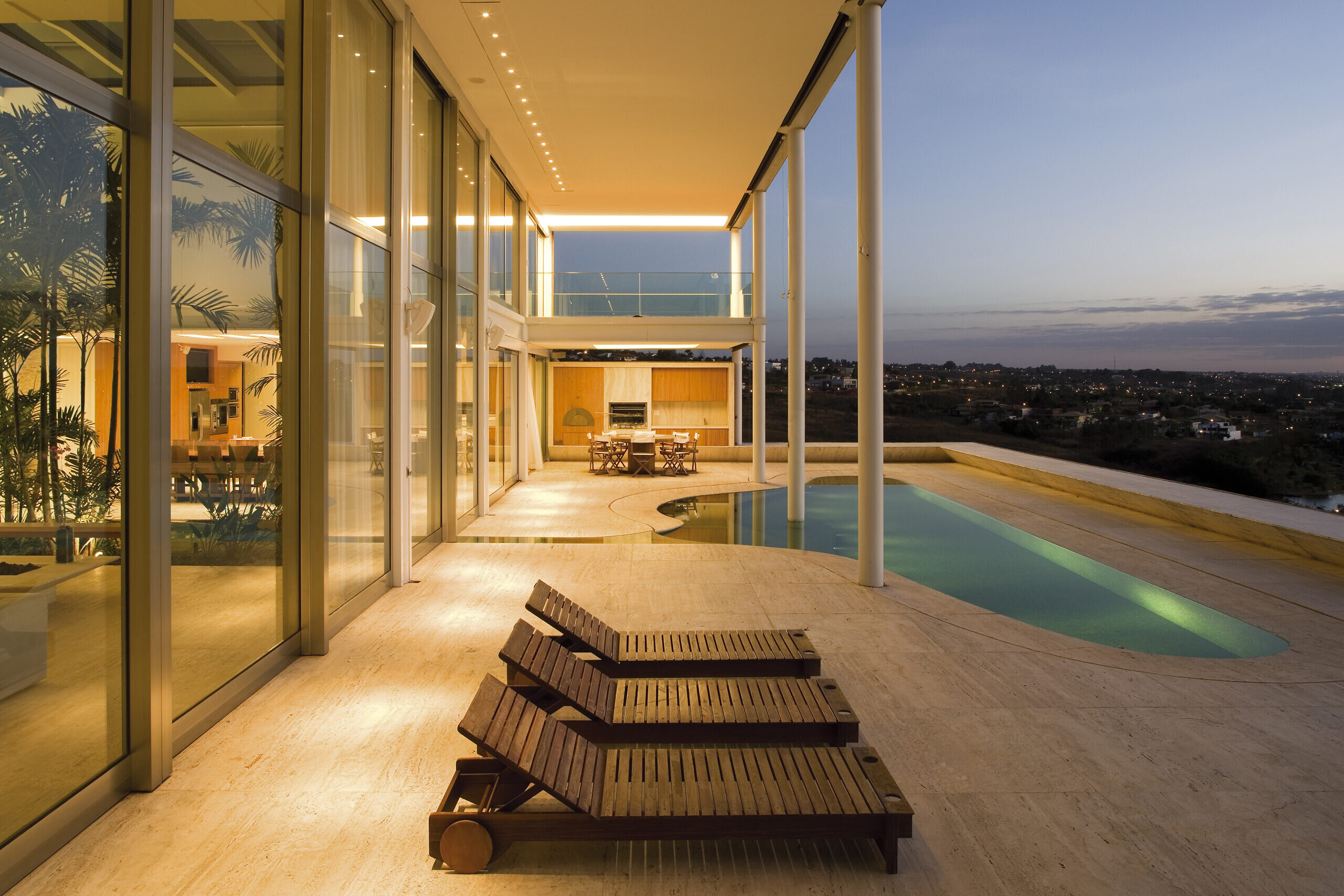 LB House
Brasília, DF
Facts
Total Area

2.700,00 m²
Built Area

1.700,00 m²
Conclusion

2003
Project
Office

Cláudio Bernardes & Jacobsen Arquitetura
Office's Team

Cláudio Bernardes, Paulo Jacobsen, Andrés Galvéz, Miguel Pinto Guimarães, Thiago Bernardes
Interiors

Cláudio Bernardes & Jacobsen Arquitetura
Interior's Team

Tatiana Kamogawa
Landscape

CAP, Fernando Chacel, Sidney Linhares
Photos

Leonardo Finotti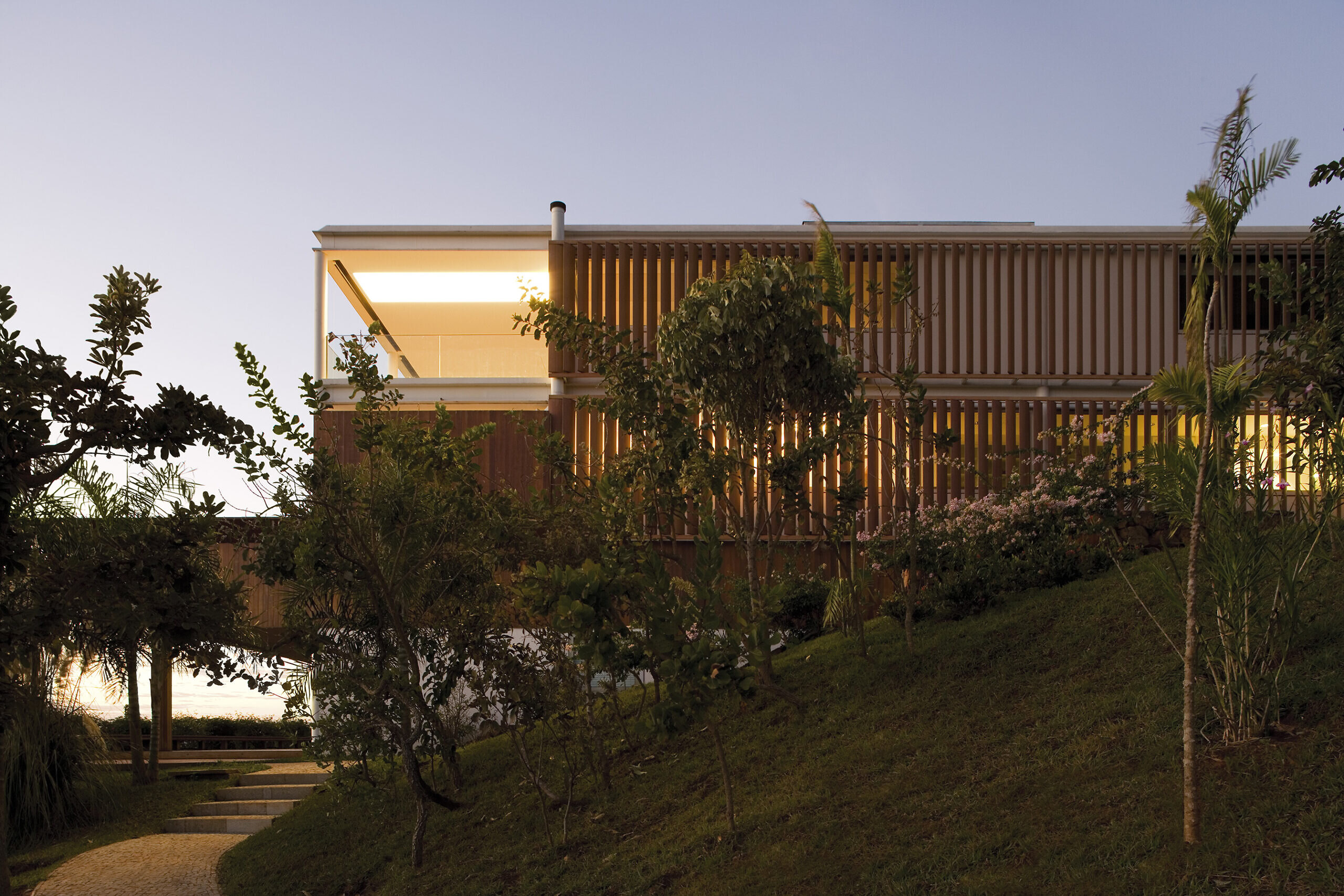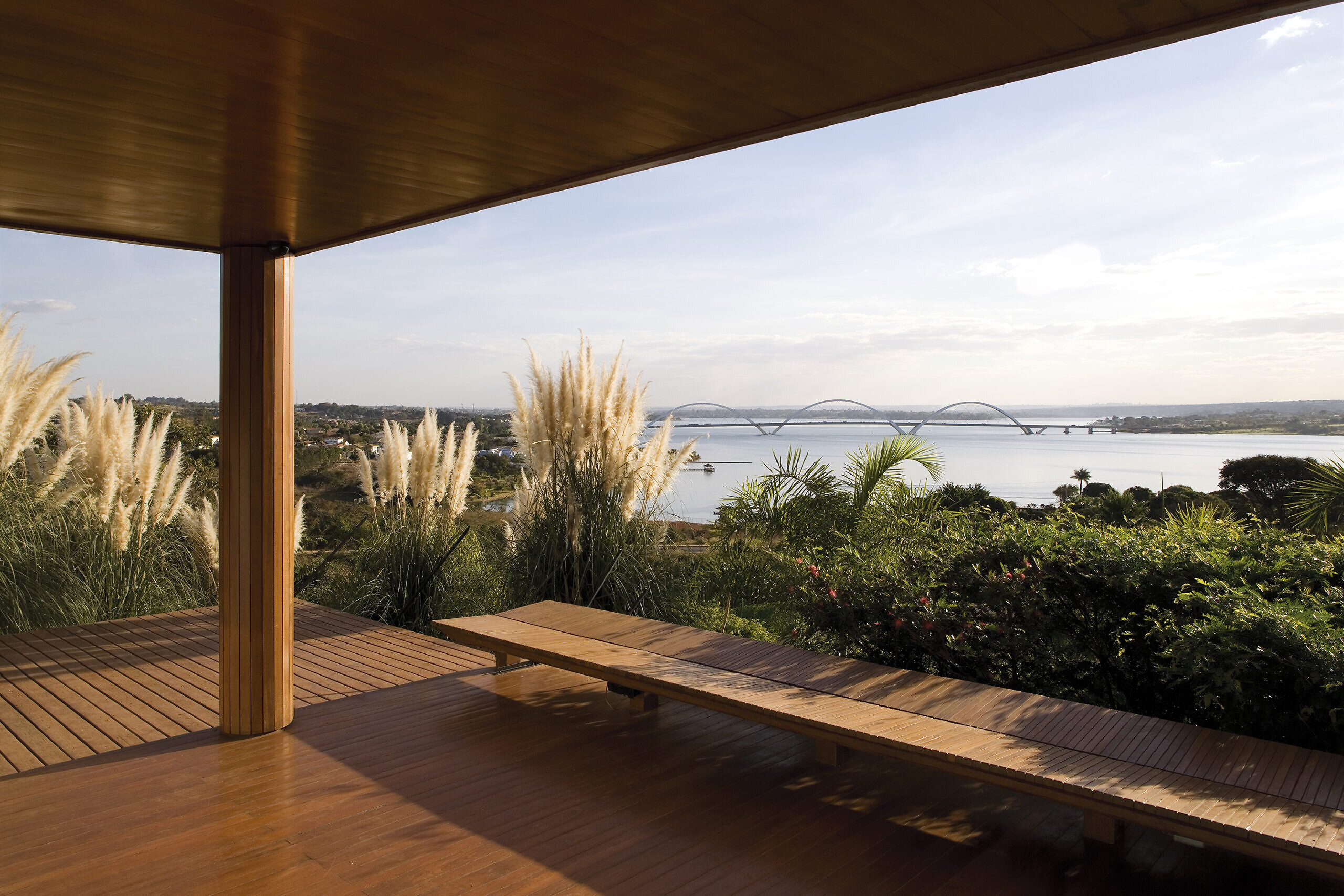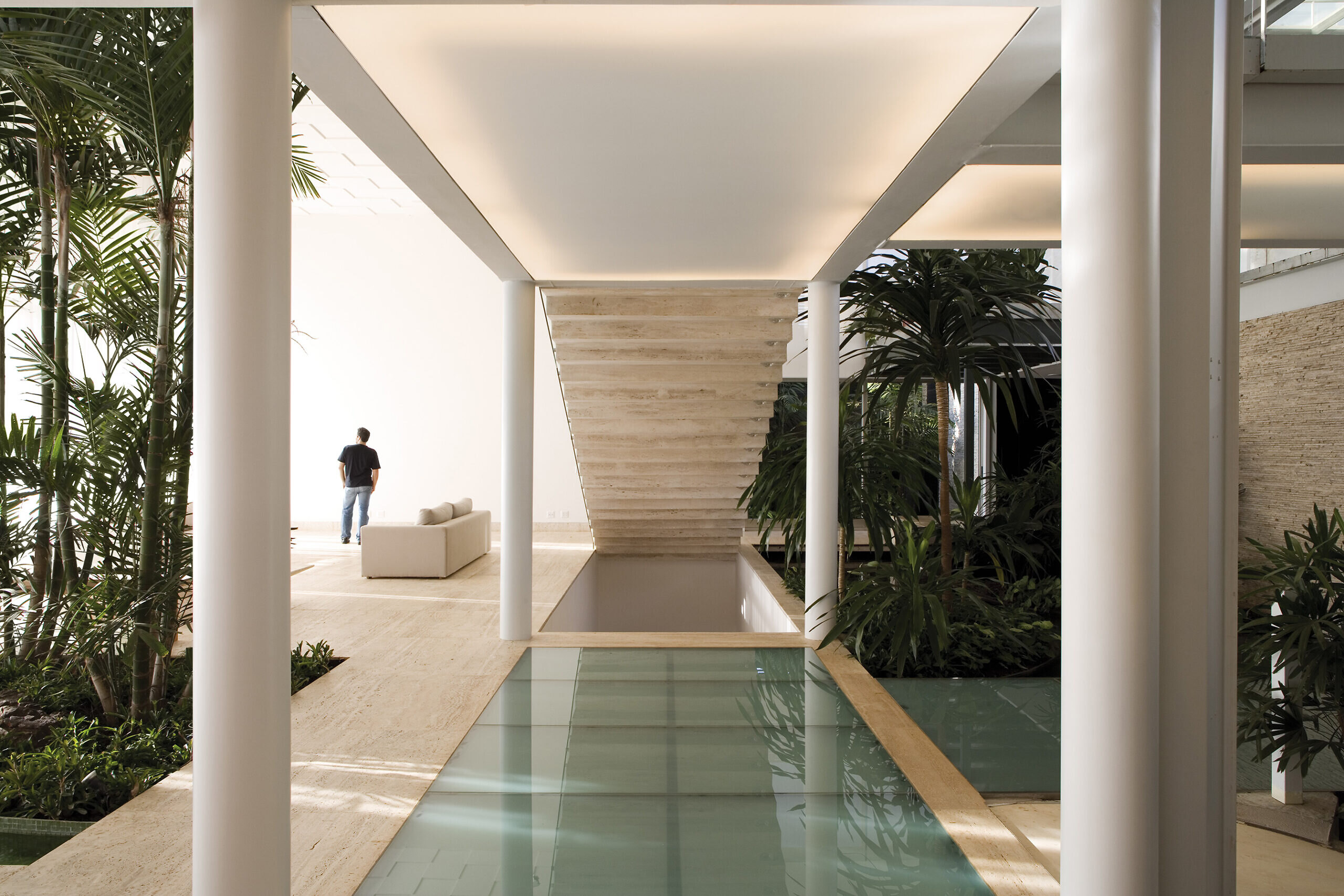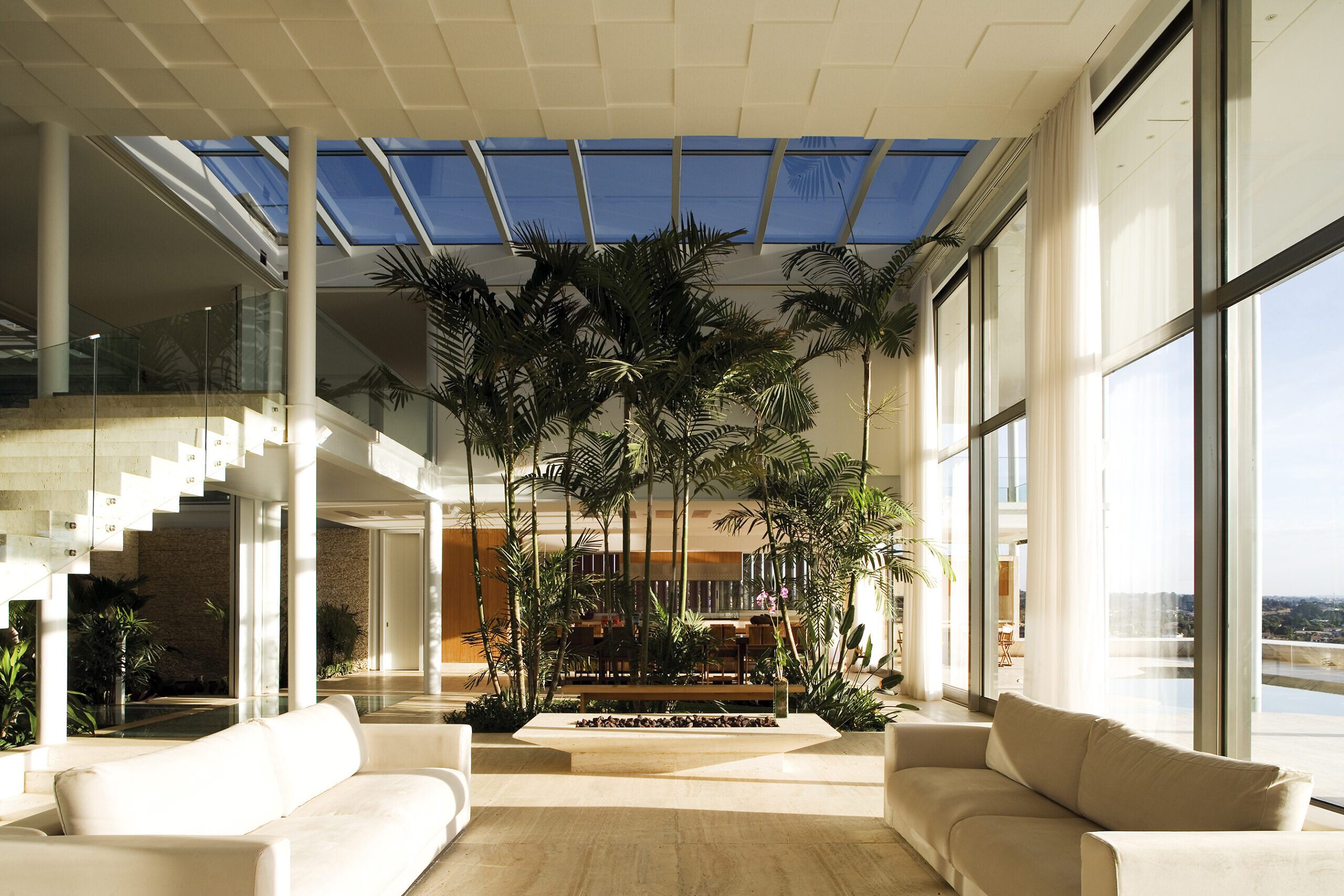 This house with an all-steel structure is organized based on the large loft comprising the living rooms and veranda – under an extraordinary ceiling height. This space also includes a portion of the pool, which penetrates into the house to irrigate the interior garden and ameliorate the dryness of the local climate.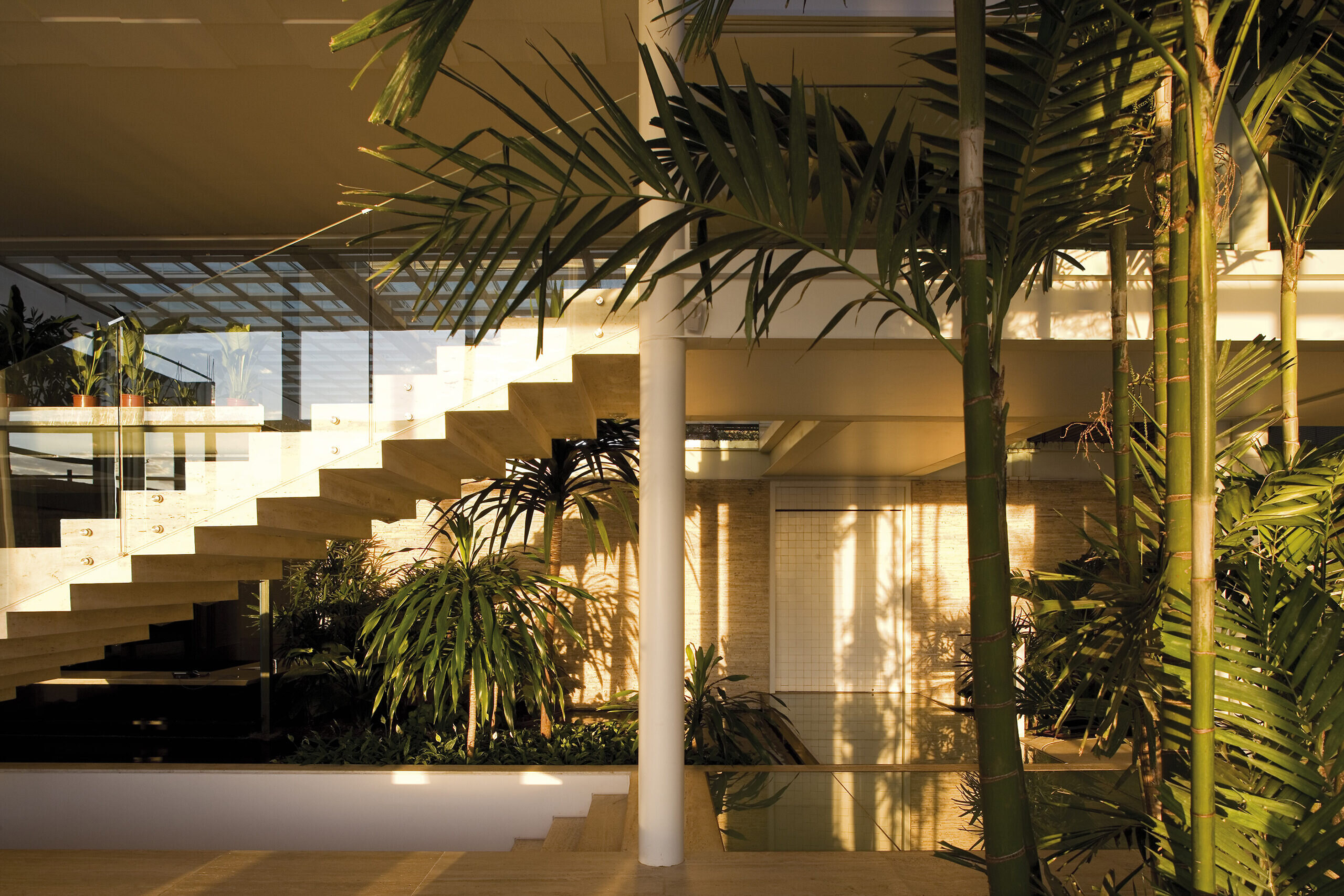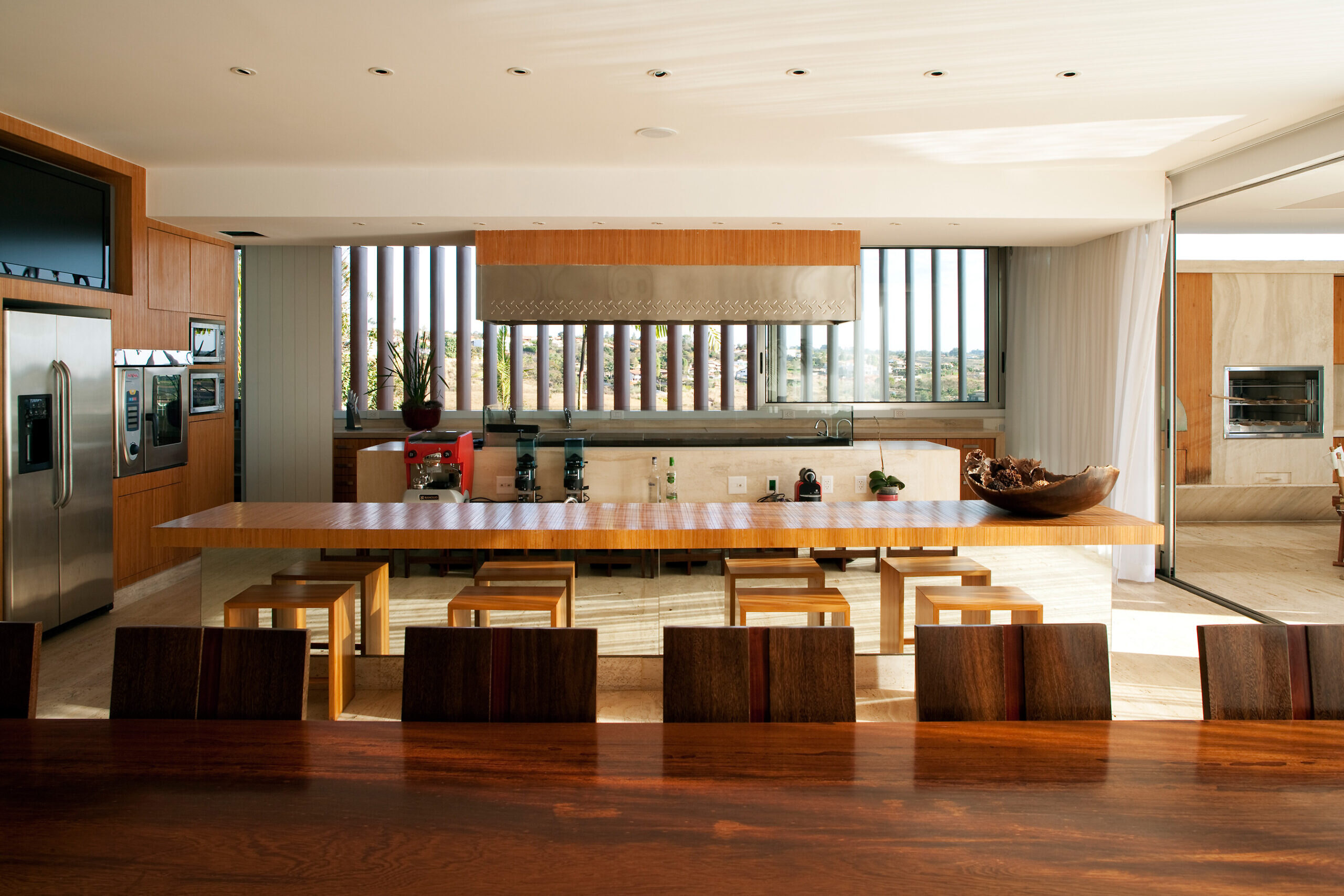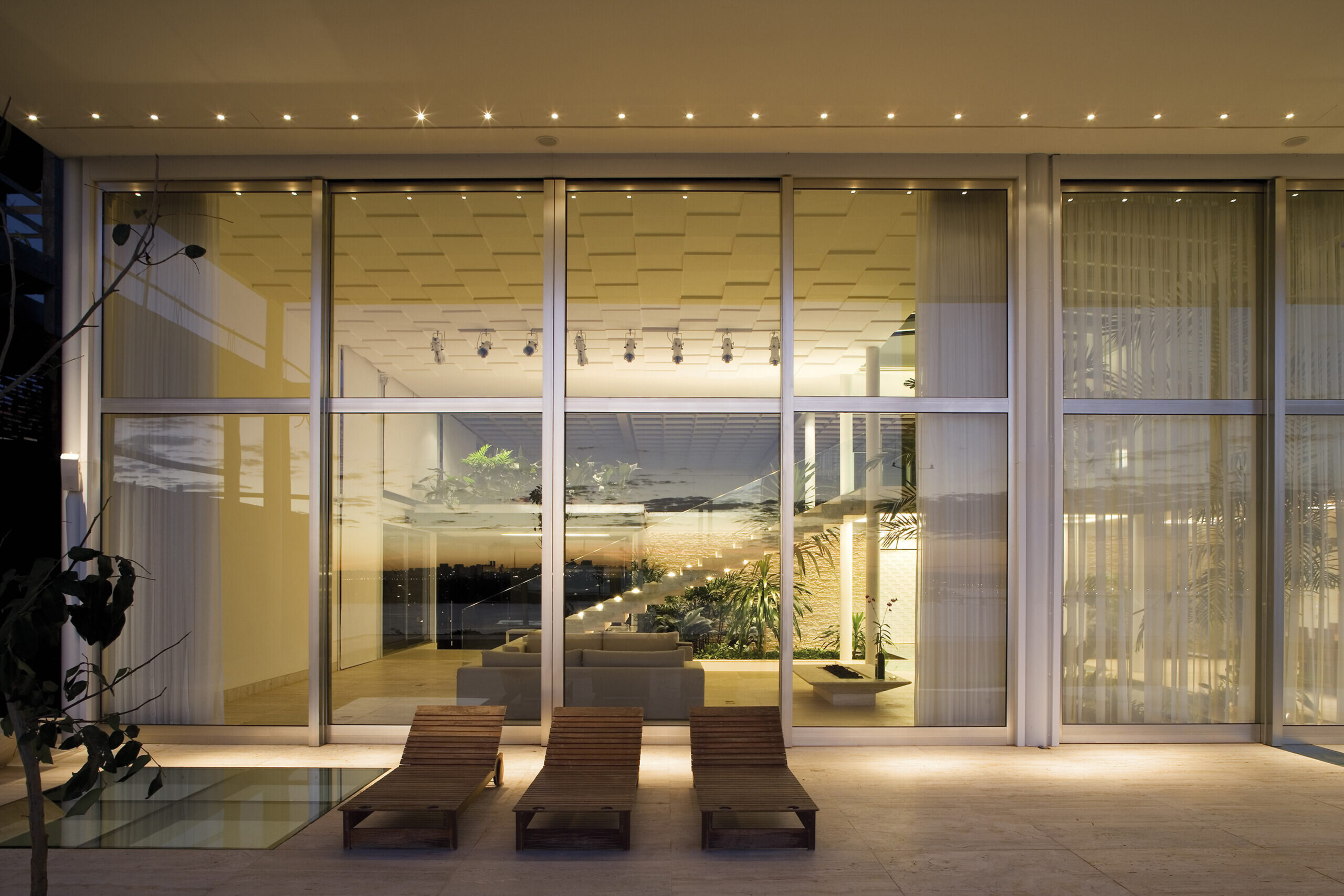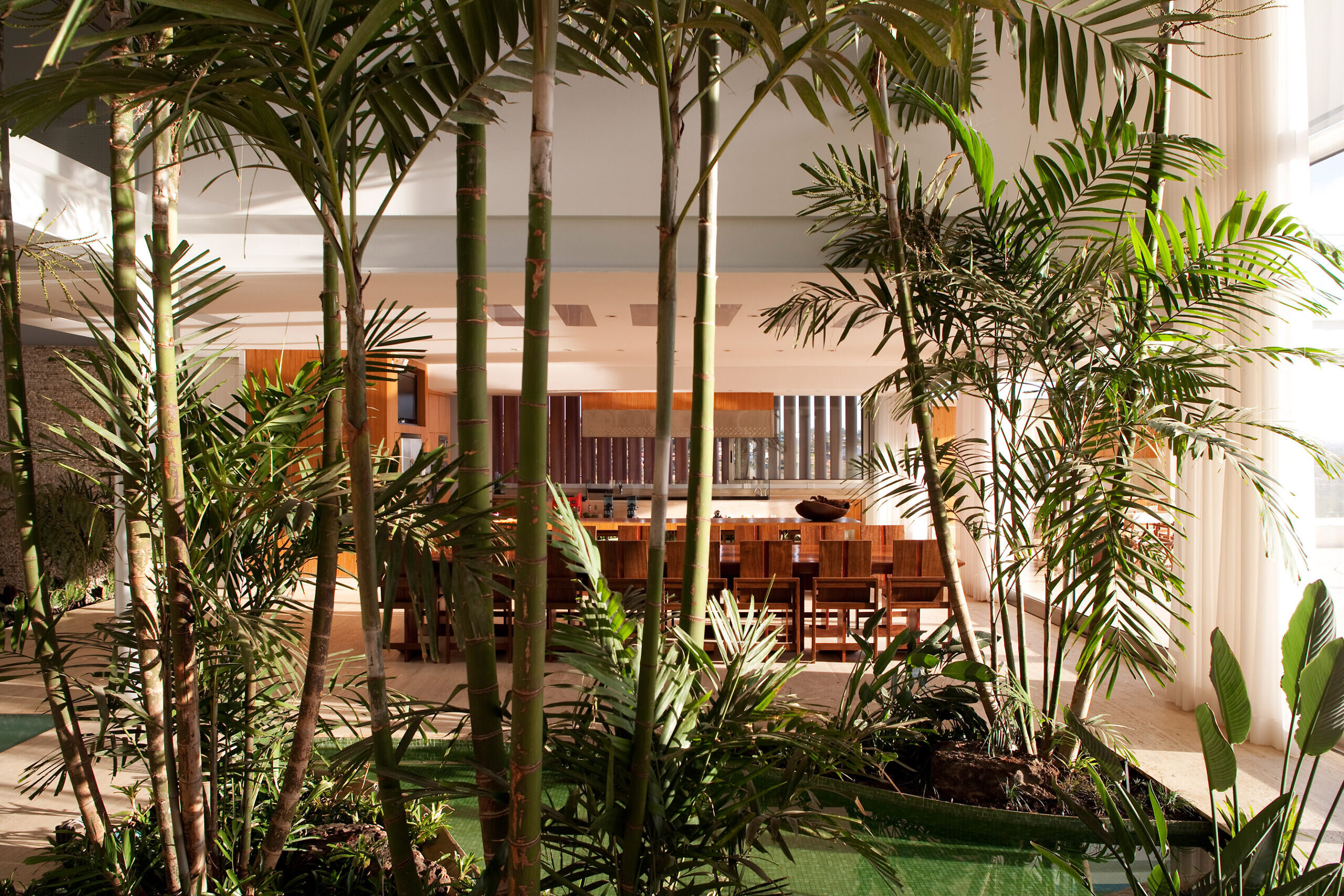 The impressive staircase in the living room leads to the upper floor, a more private area that includes the office and the master bedroom suite with its exclusive veranda.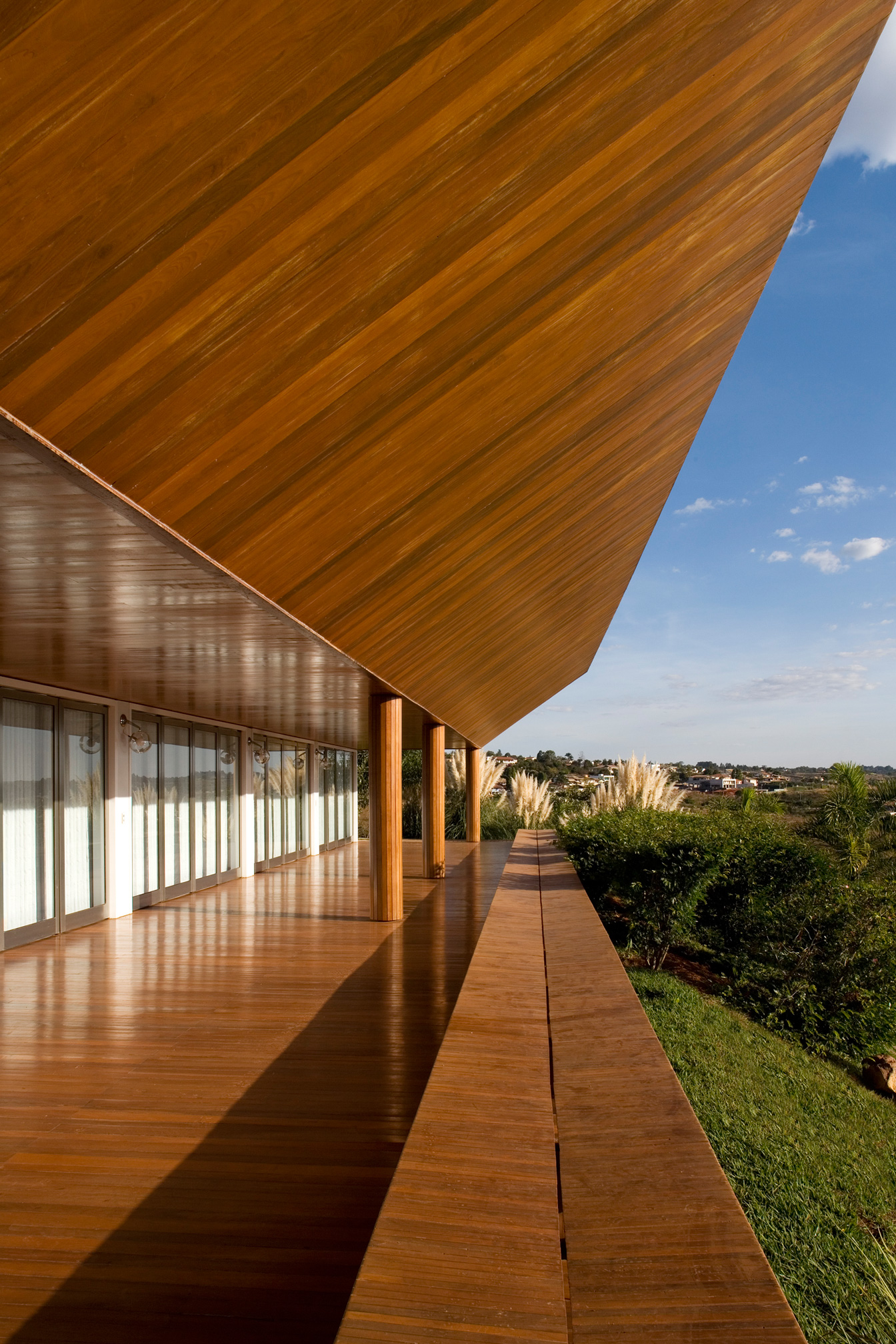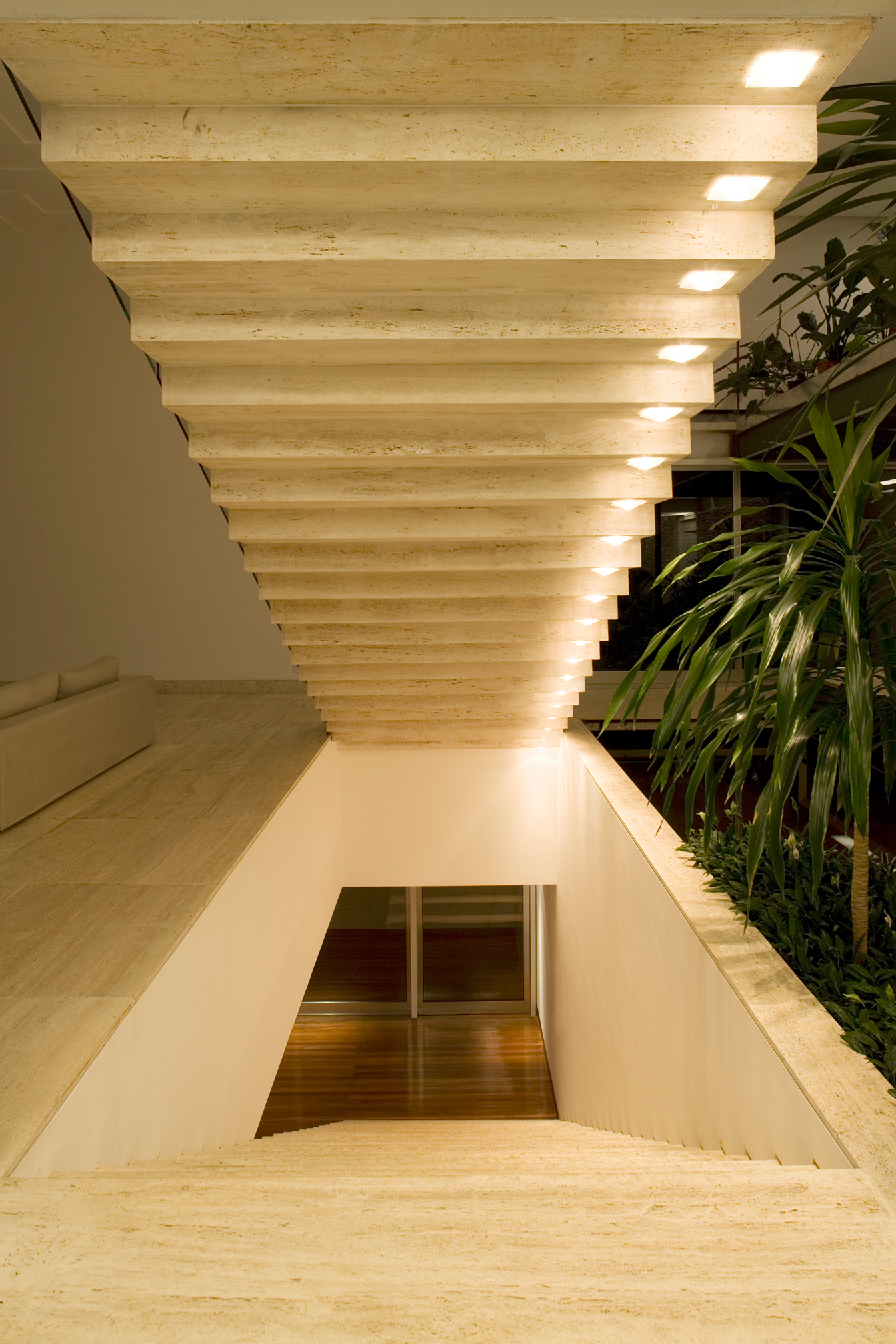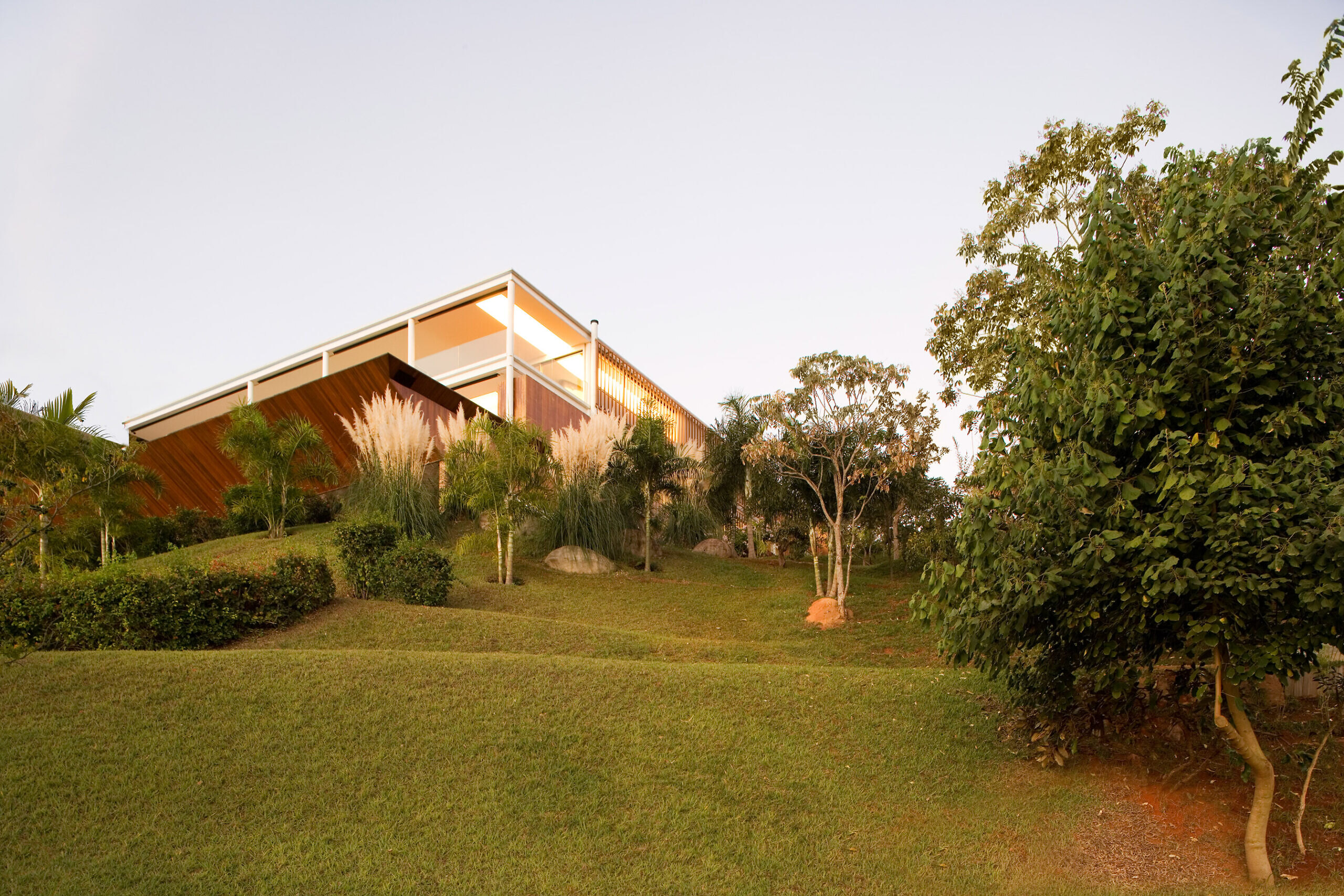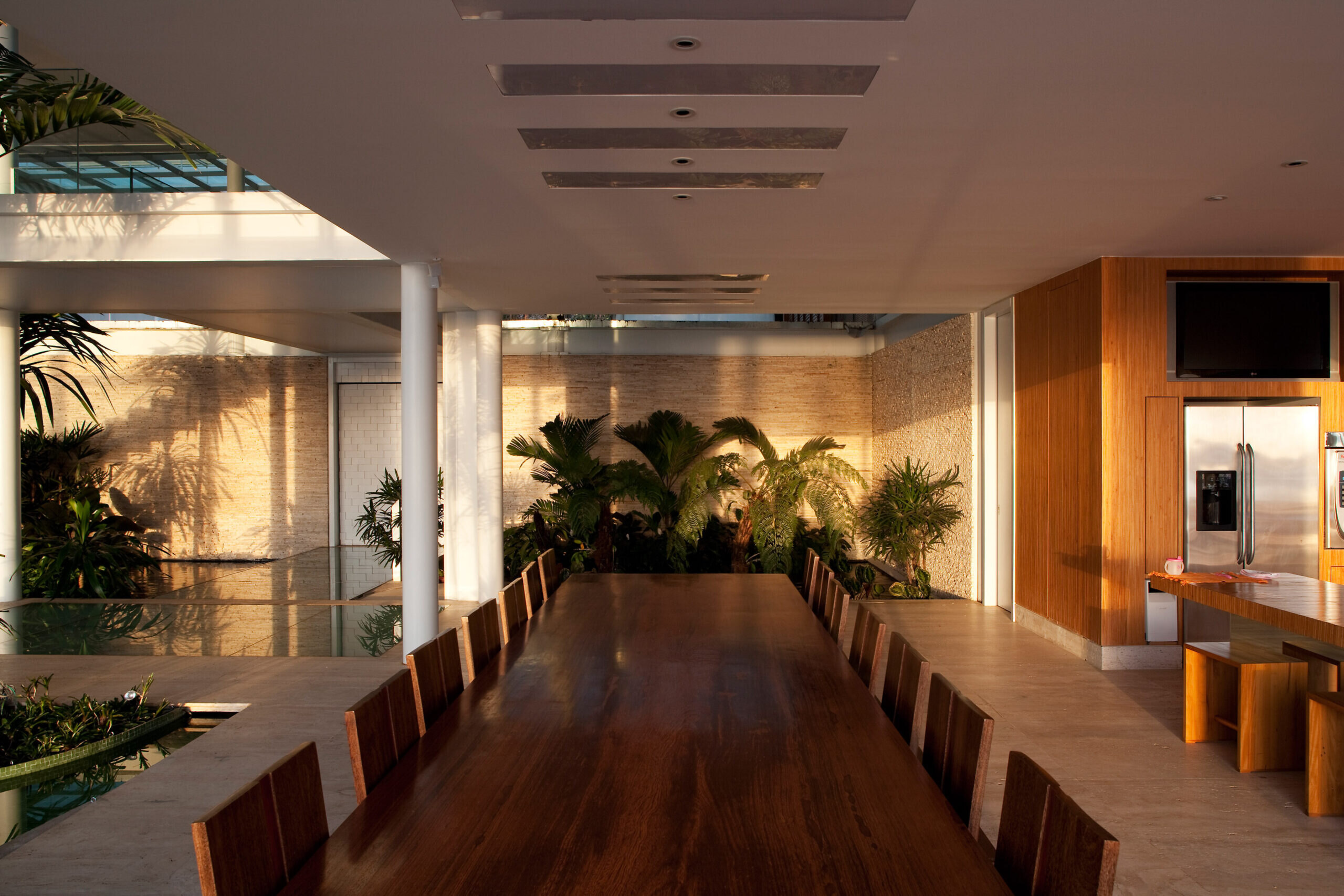 Unlike the other levels, the lower floor – conceived to disappear under the massive beveled façade – has no defined use, despite the three suites and the living room it contains. It is a sort of "wildcard" that can take on a range of characters, depending on what the future brings. With its extensive use of wood, as noted on its veranda, this floor stands in curious counterpoint to the metallic set of rooms in the loft, above it.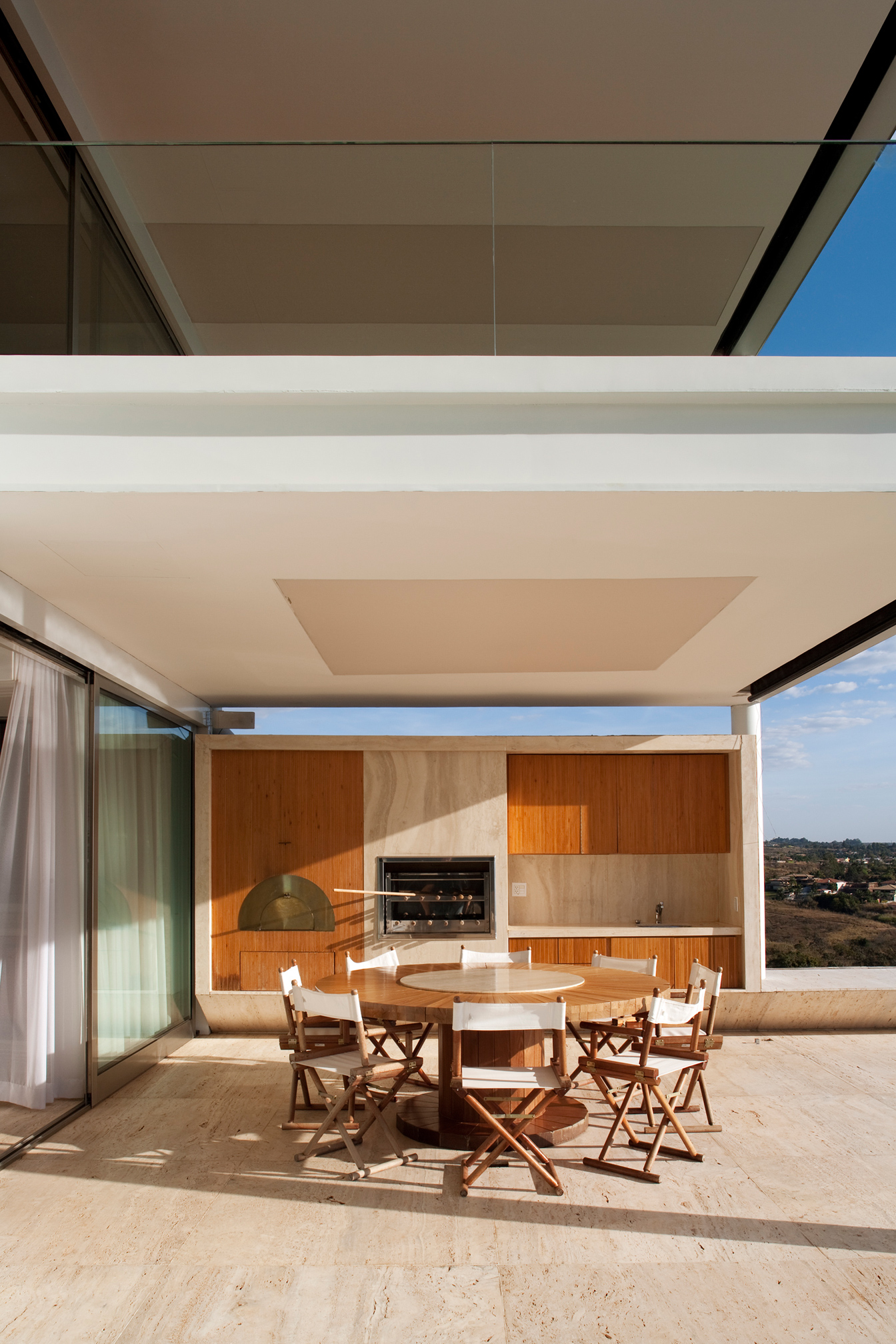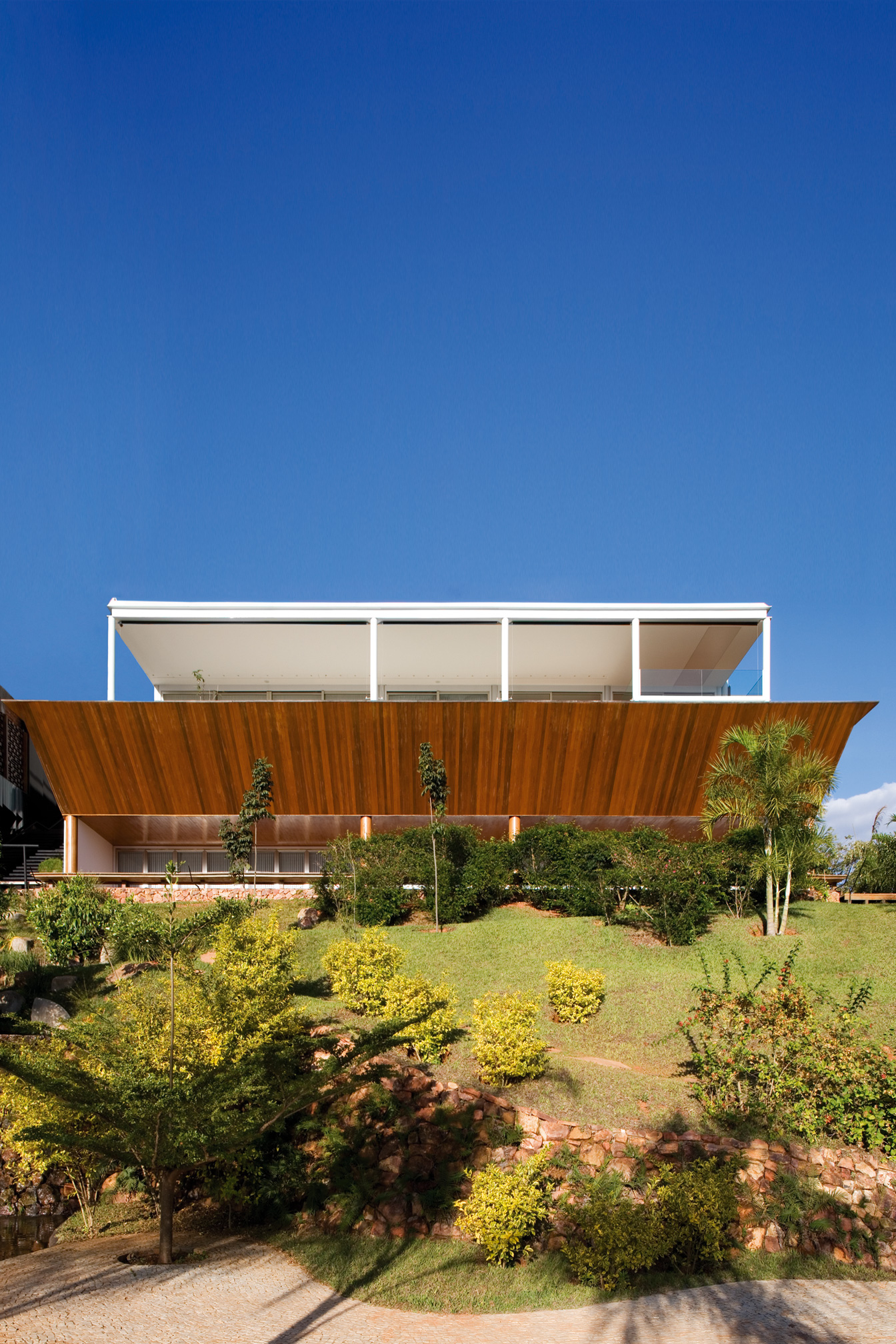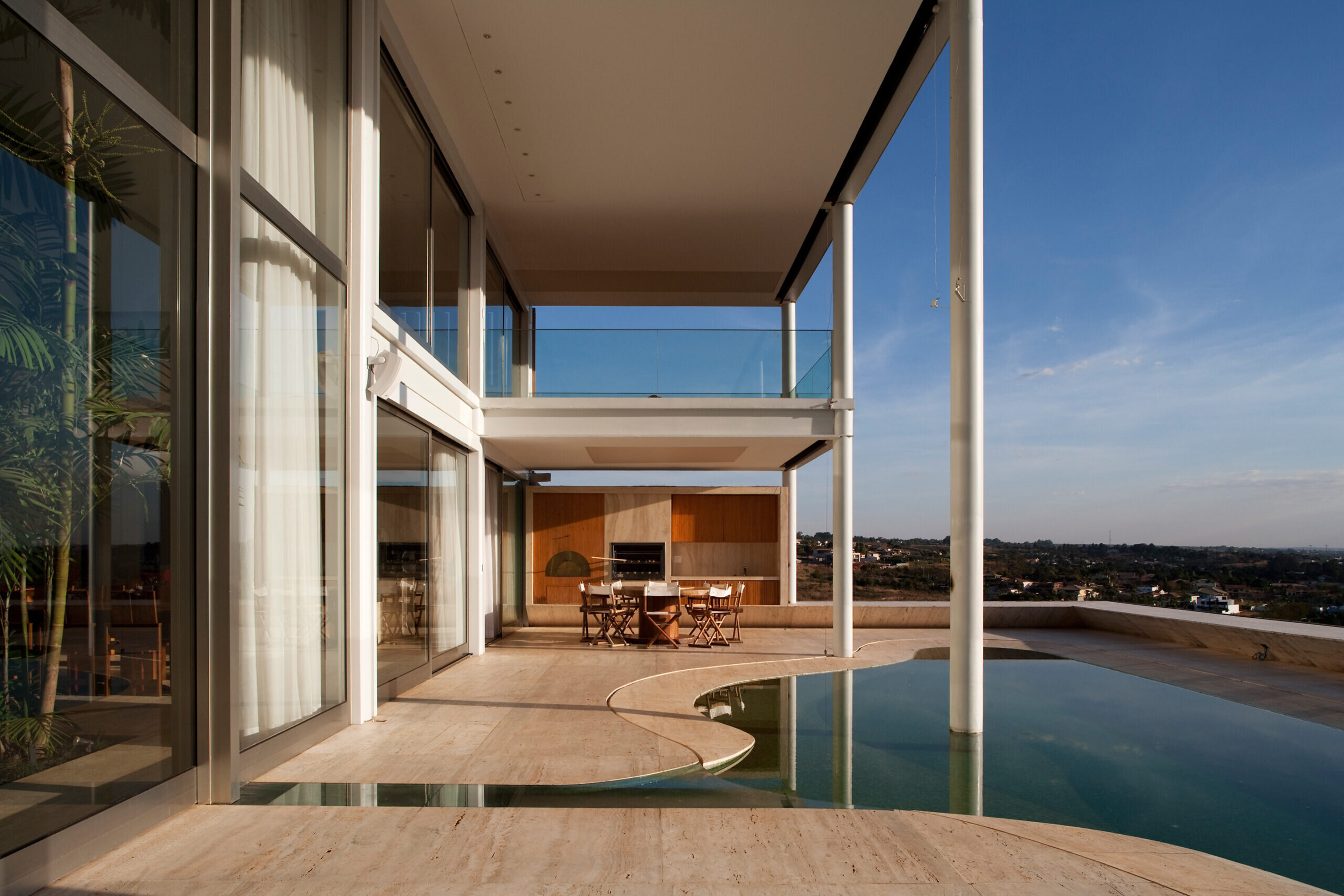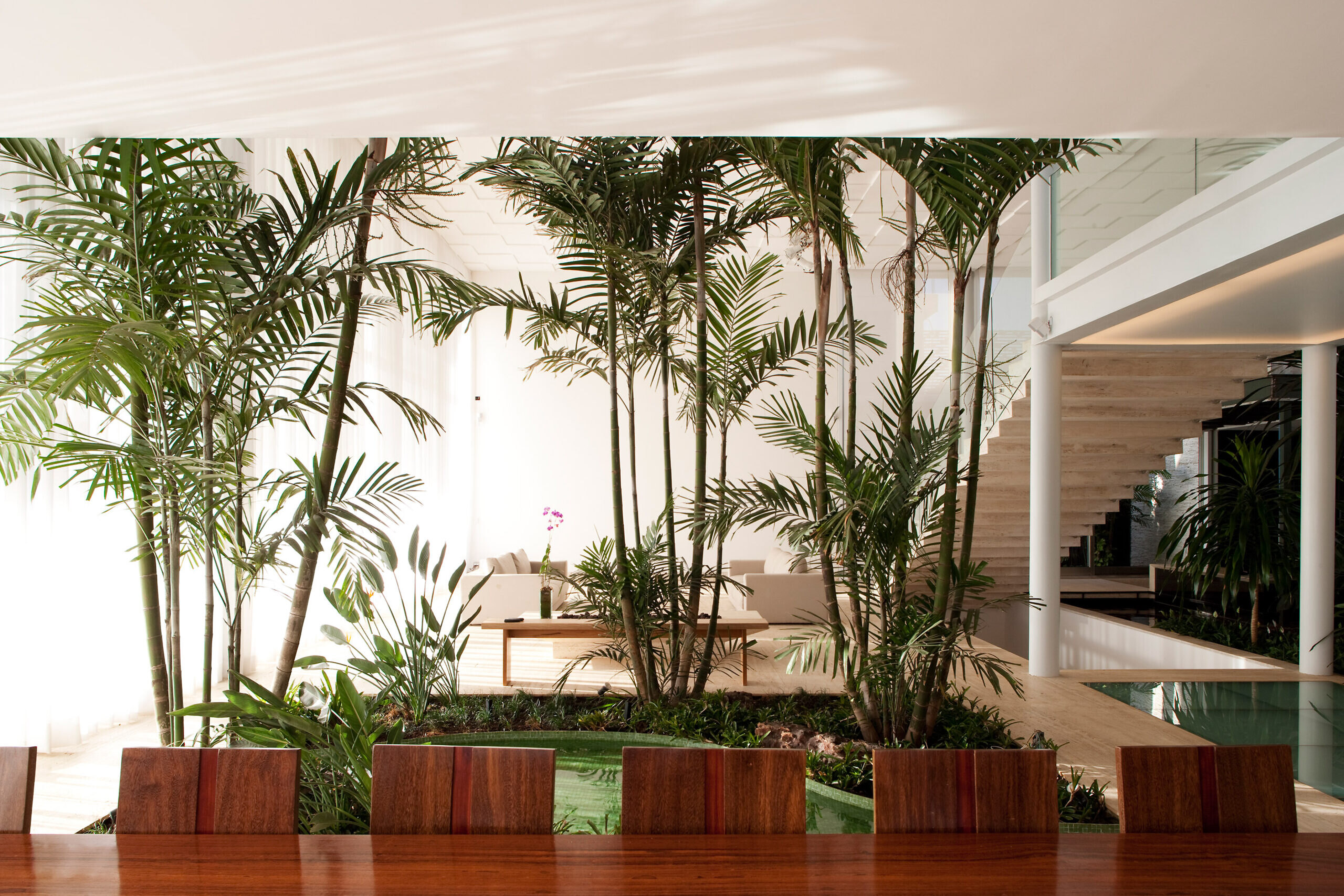 The design took maximal advantage of the distinctive light of the Federal District – by means of the windows running along the high façade, and the central skylight in the roof. All the floors offer a sweeping view of the city. The wooden brise-soleil sunshades along the sidewalls are especially noteworthy.