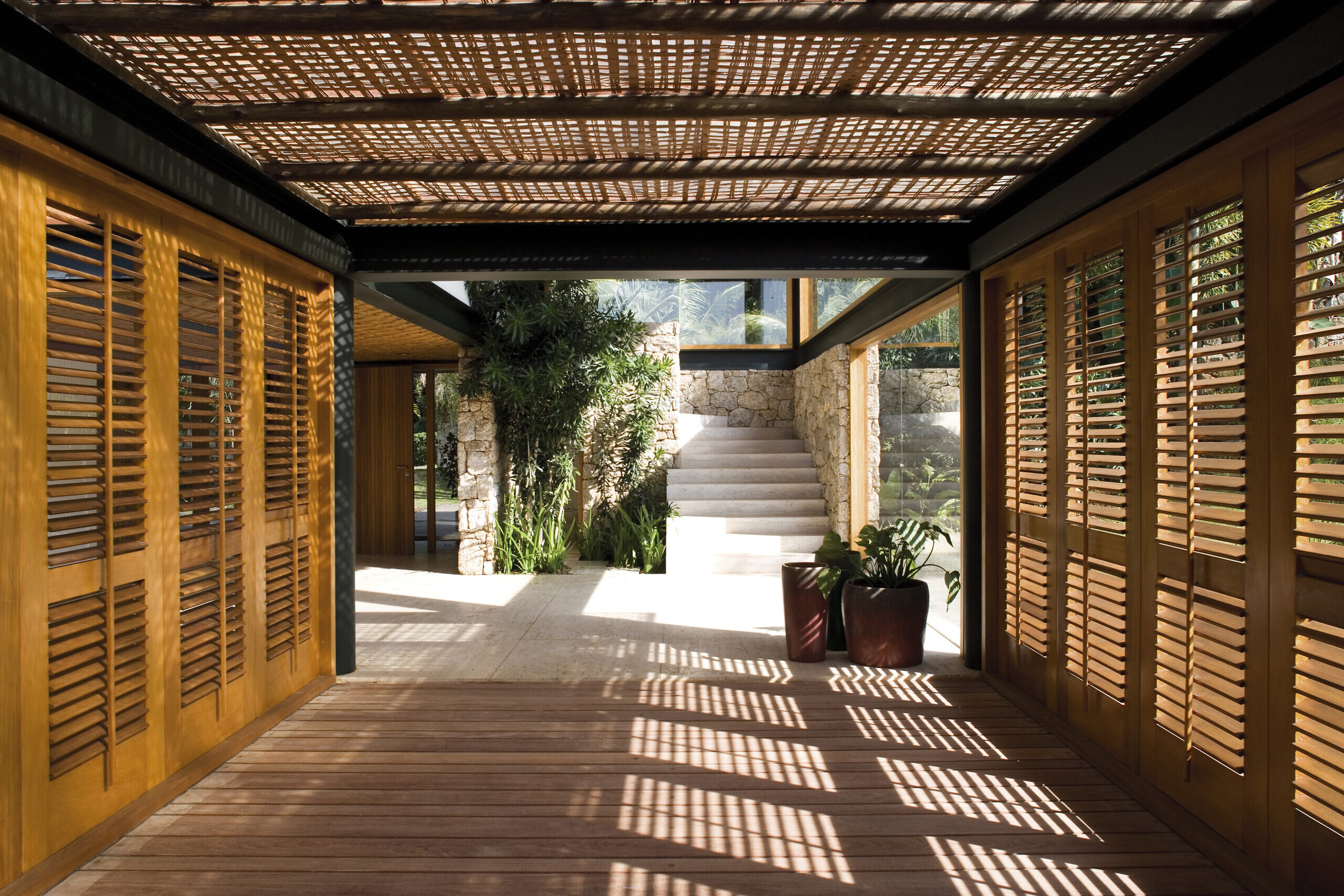 MP House
Angra dos Reis, RJ
Facts
Total Area

3.000,00 m²
Built Area

800,00 m²
Conclusion

2001
Project
Office

Cláudio Bernardes & Jacobsen Arquitetura
Light Design

Studio iluz
Landscape

Jardim Imaginário
Photos

Leonardo Finotti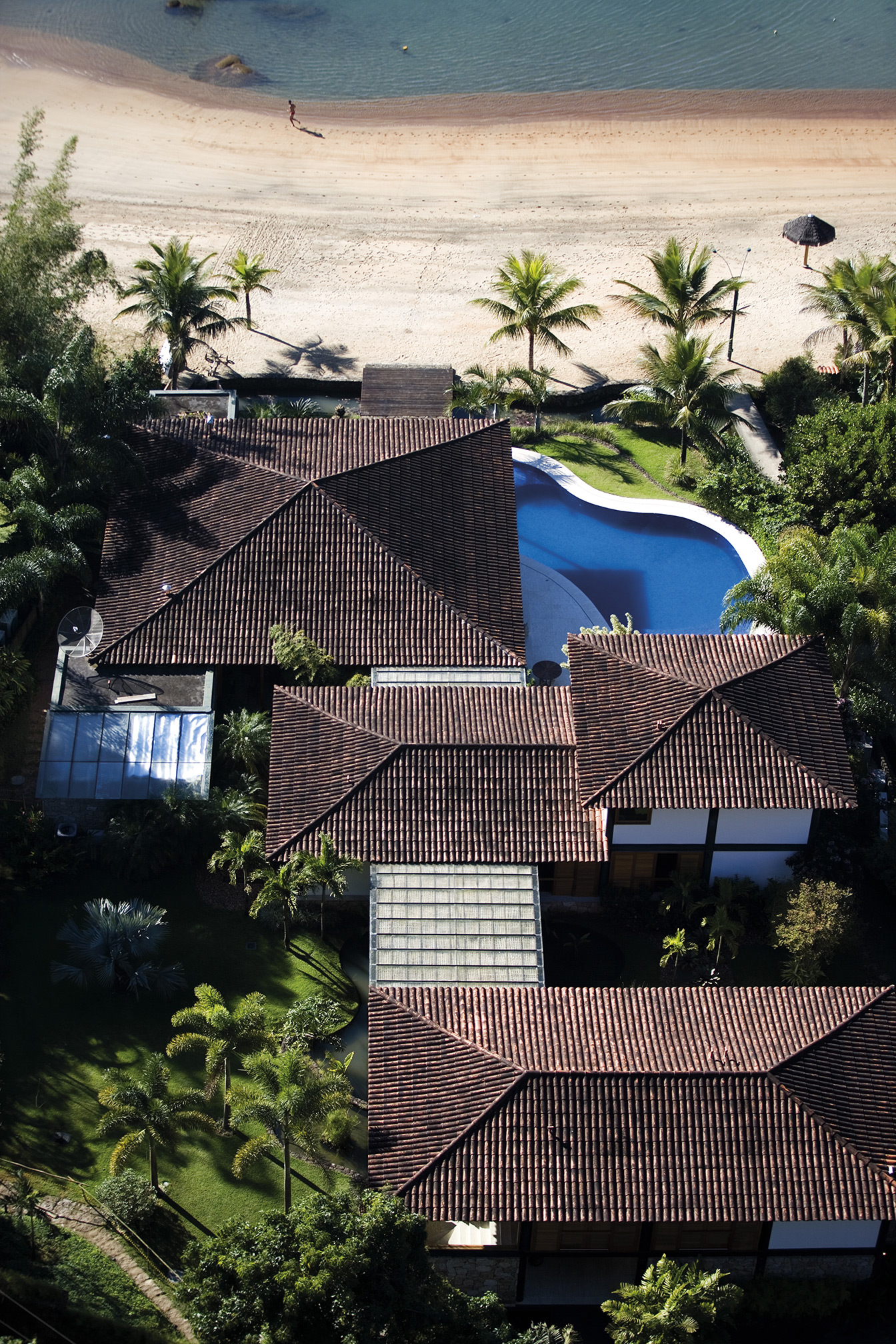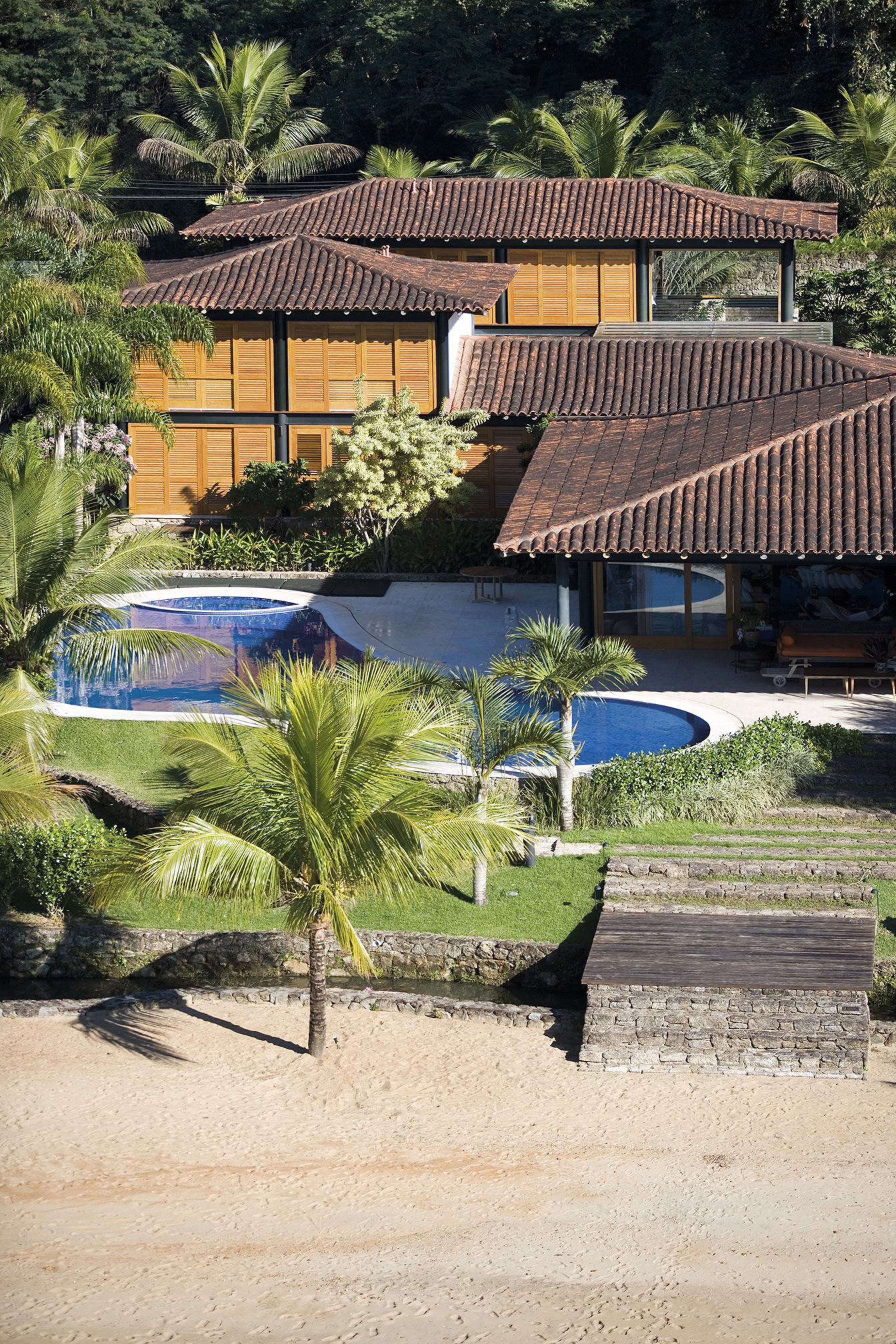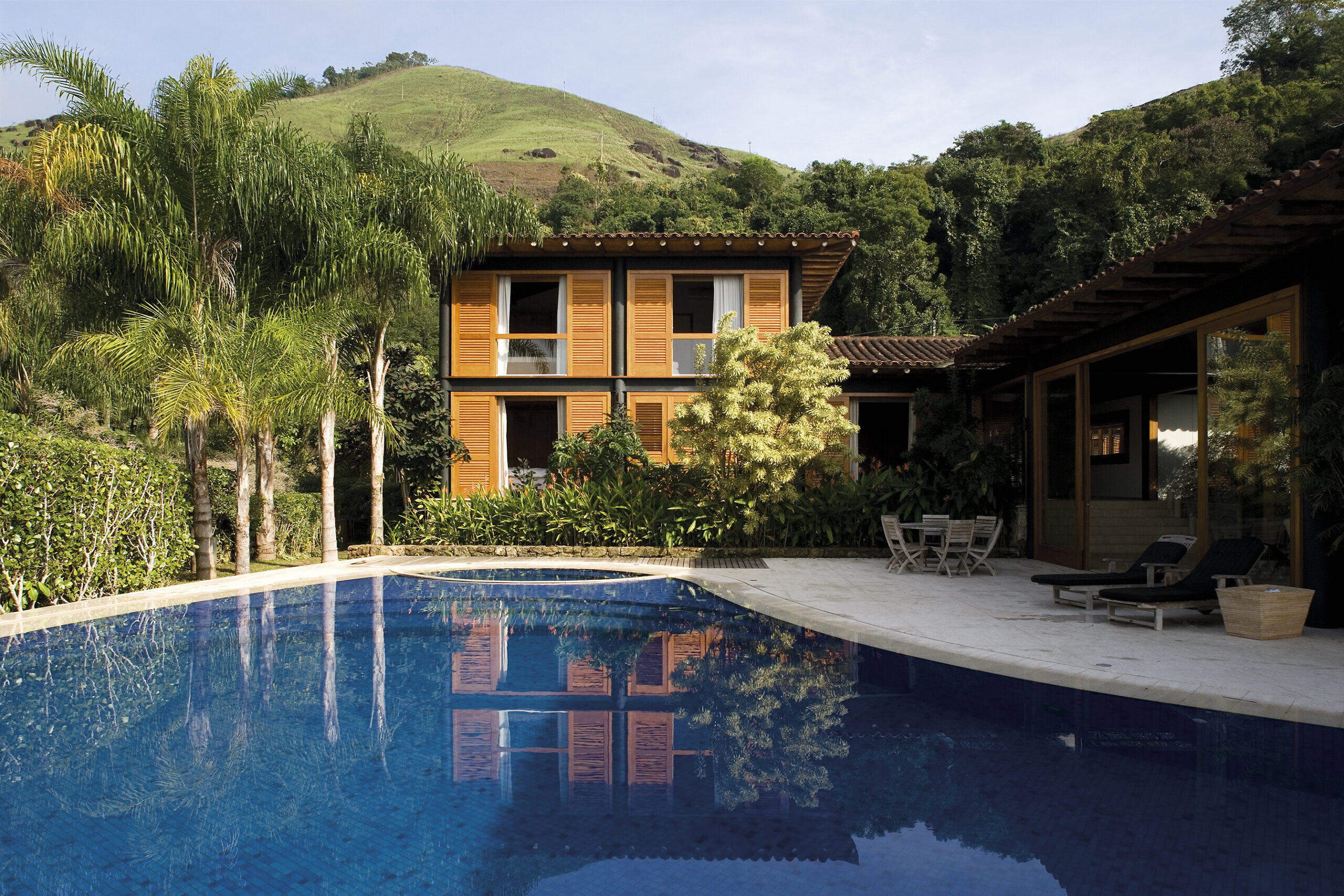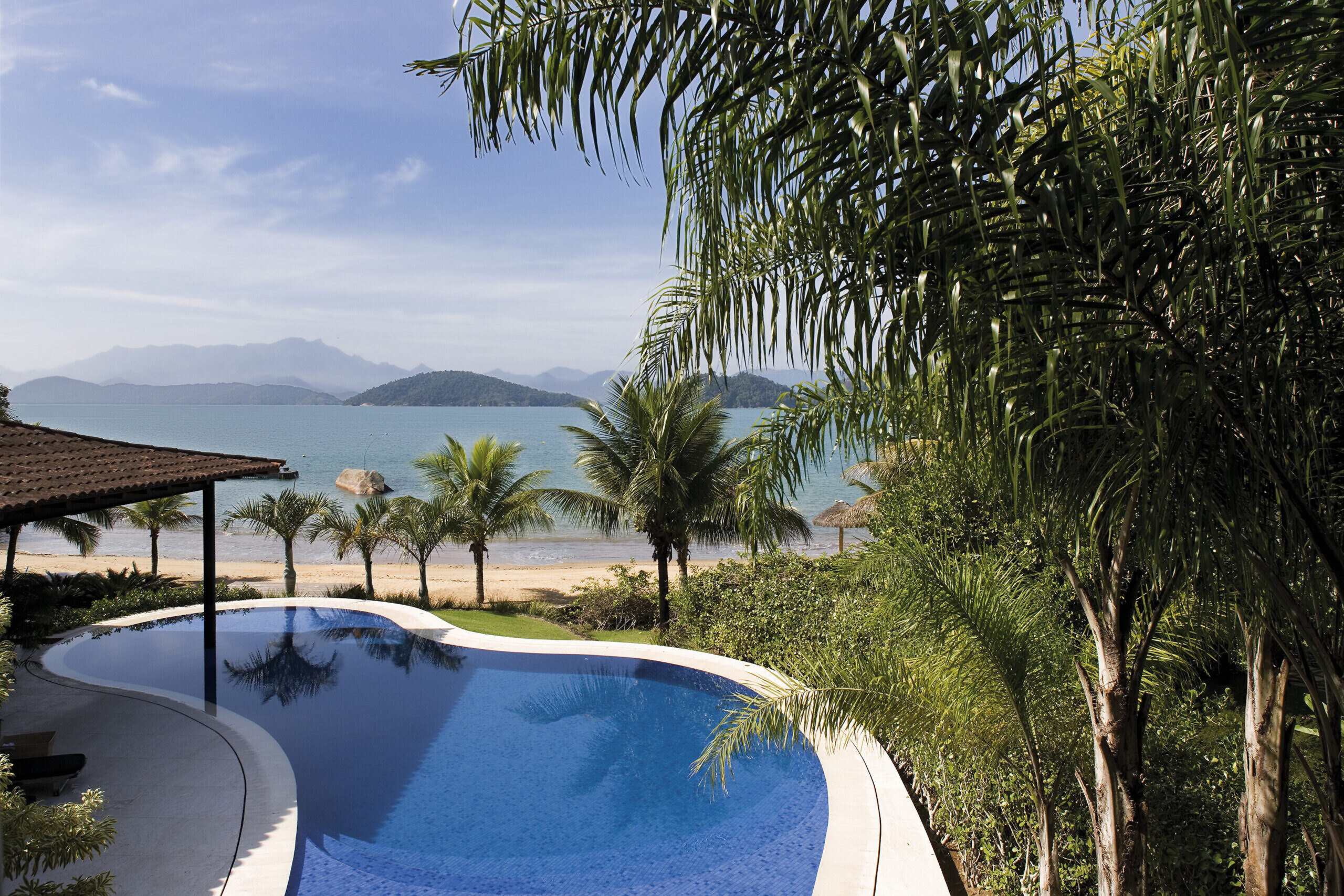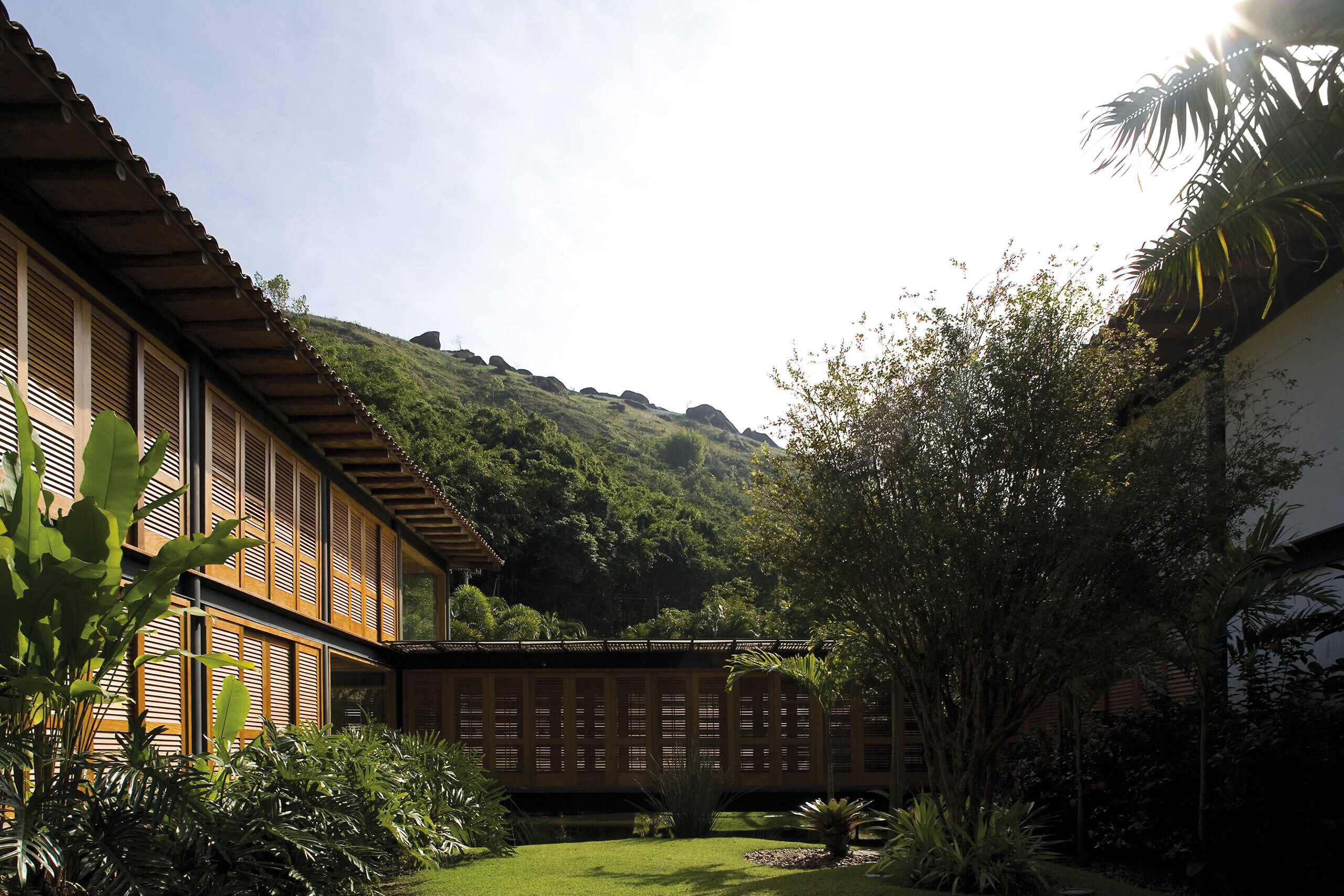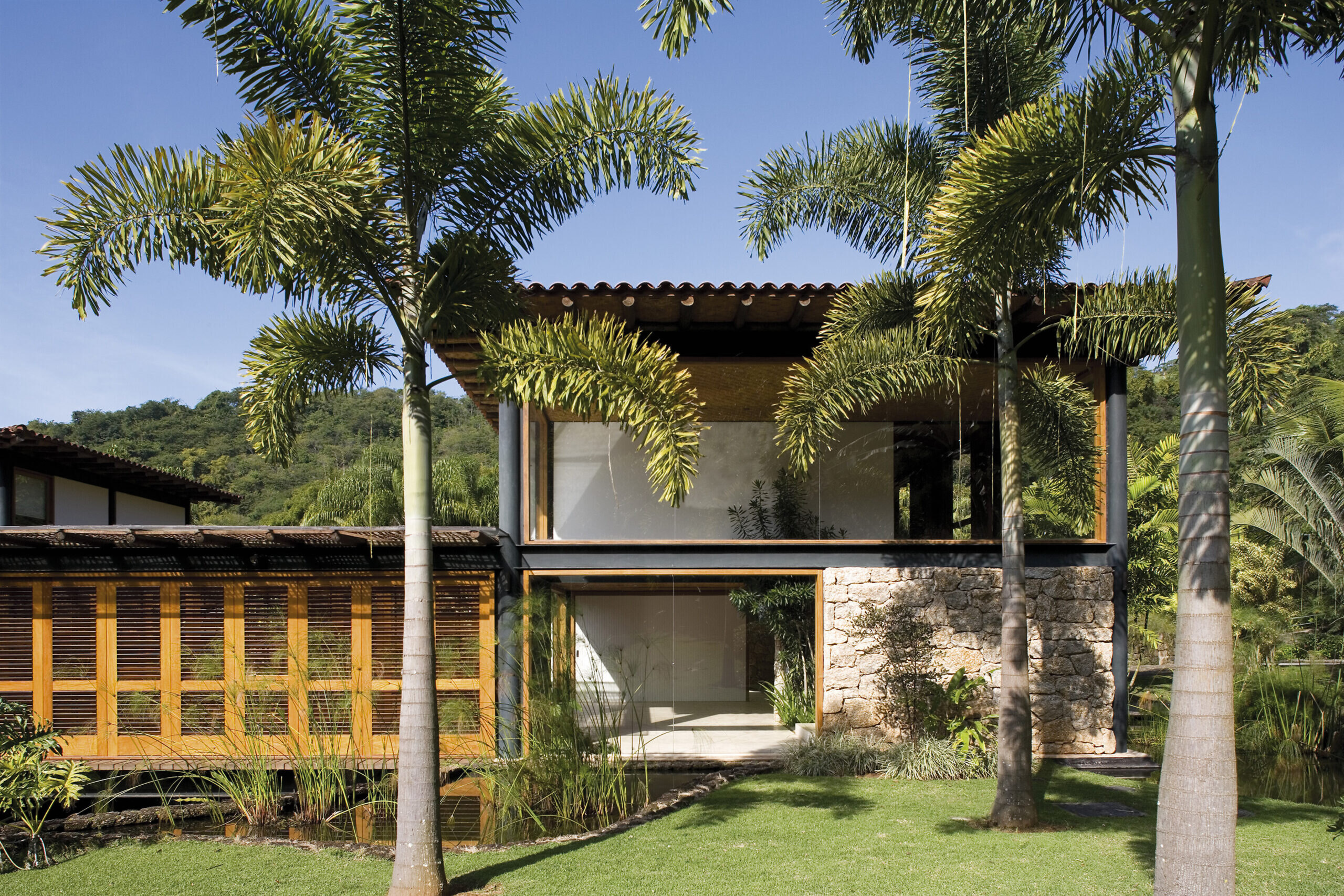 This is another design that arose from a special dialogue with landscaping, since this house – with its two independent modules linked by a covered footbridge – was laid out in functional of an artificial lake, fringed by an interior garden.
The withdrawn block contains two bedrooms in its upper story and the home theater on the first floor, together with the large hall and entrance. For its part, the central module includes the master suite, with a lovely view of the sea. On the lower floor are three bedrooms, as well as the largest area in the house, composed of the living rooms and veranda bordering the beach and situated beside the swimming pool. This floor also contains all the utility areas, which are hidden.
Since it consists of independent modules, this steel-and-stone house offers plenty of natural lighting as well as a very fluid circulation. Its conventional, nearly forms propose an interesting interplay among the façades and roofs, simulating the organizations of a villa.