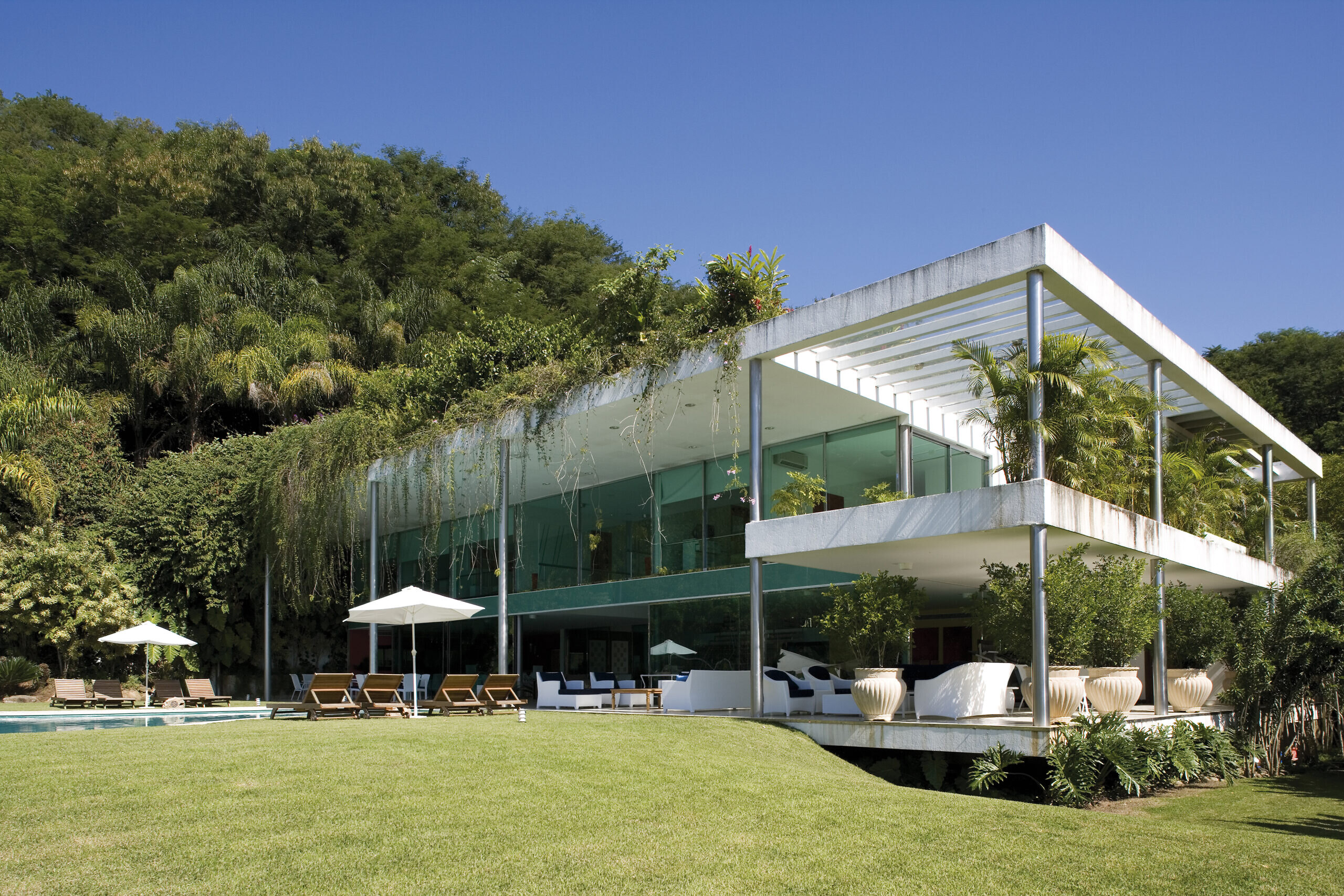 NT House
Angra dos Reis, RJ
Facts
Total Area

3.800,00 m²
Built Area

800,00 m²
Conclusion

2001
Project
Office

Cláudio Bernardes & Jacobsen Arquitetura
Landscape

CAP, Fernando Chacel, Sidney Linhares
Photos

Leonardo Finotti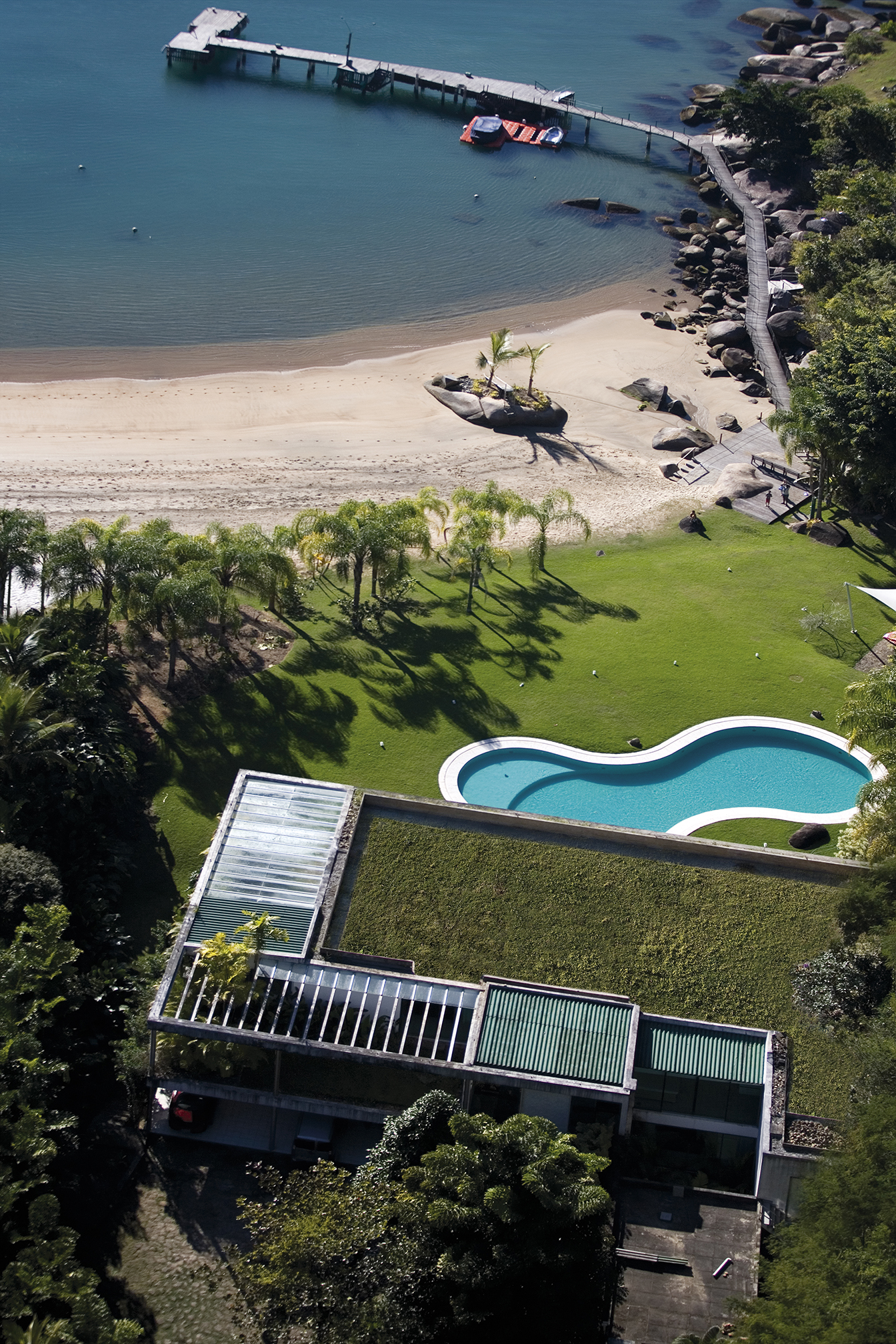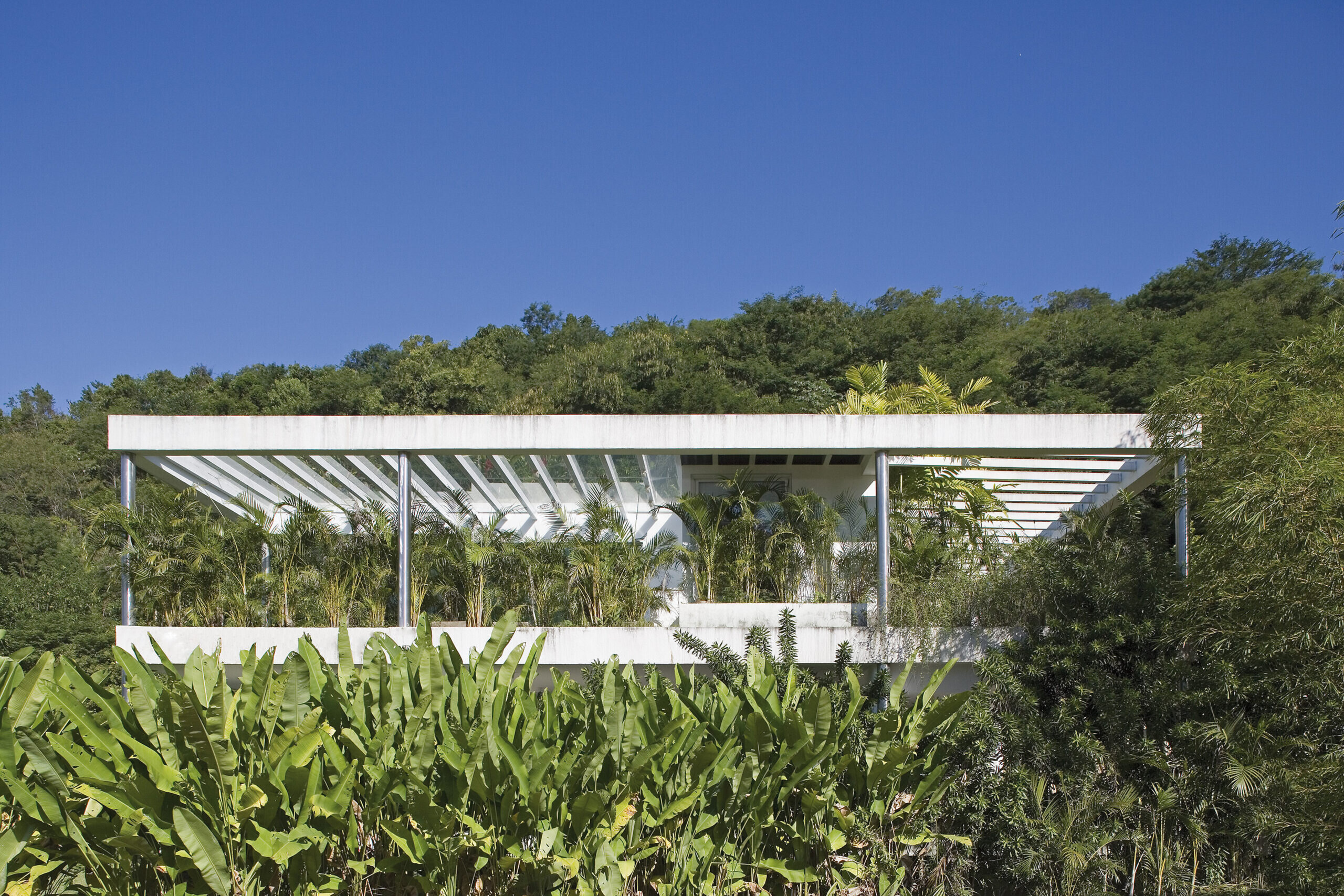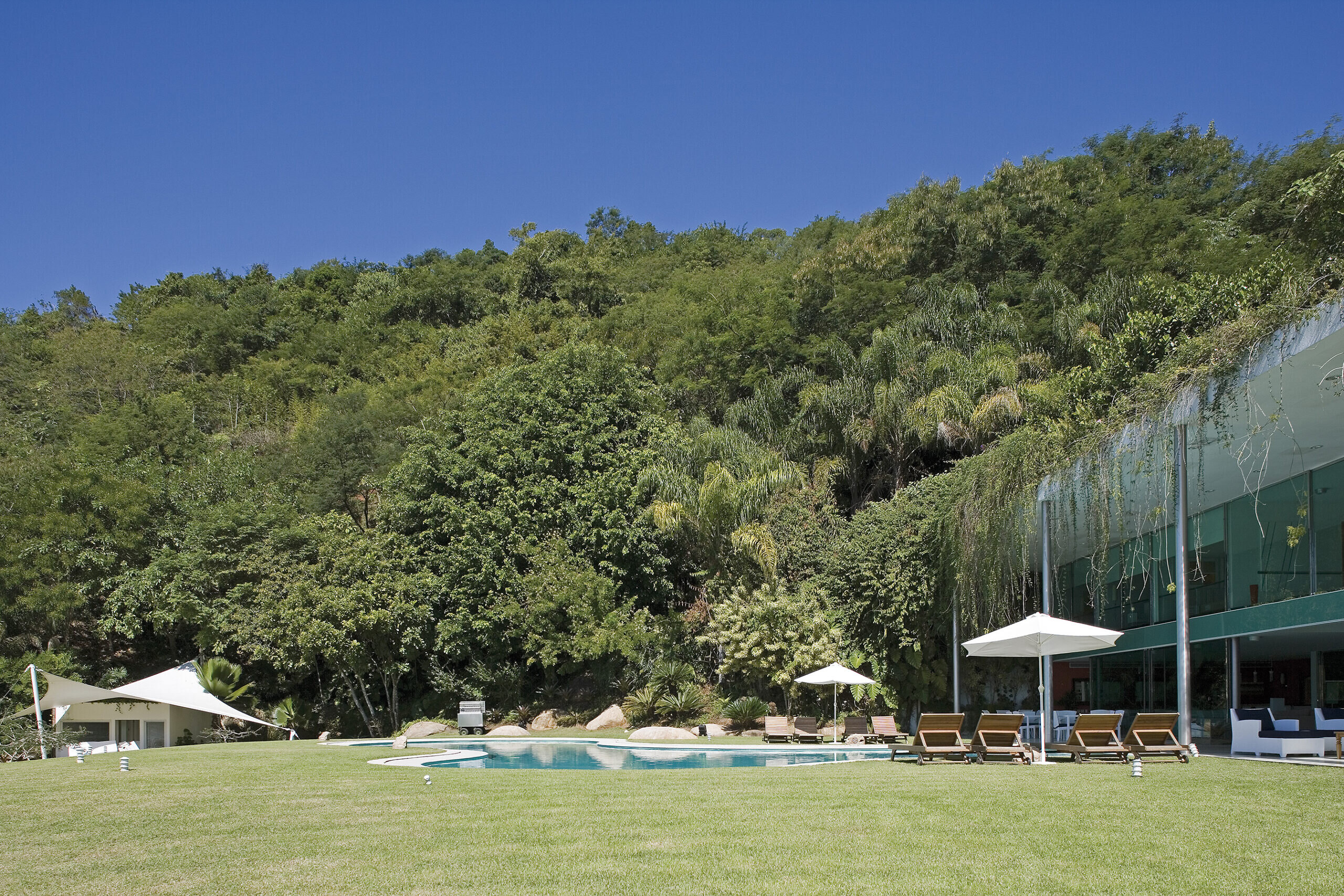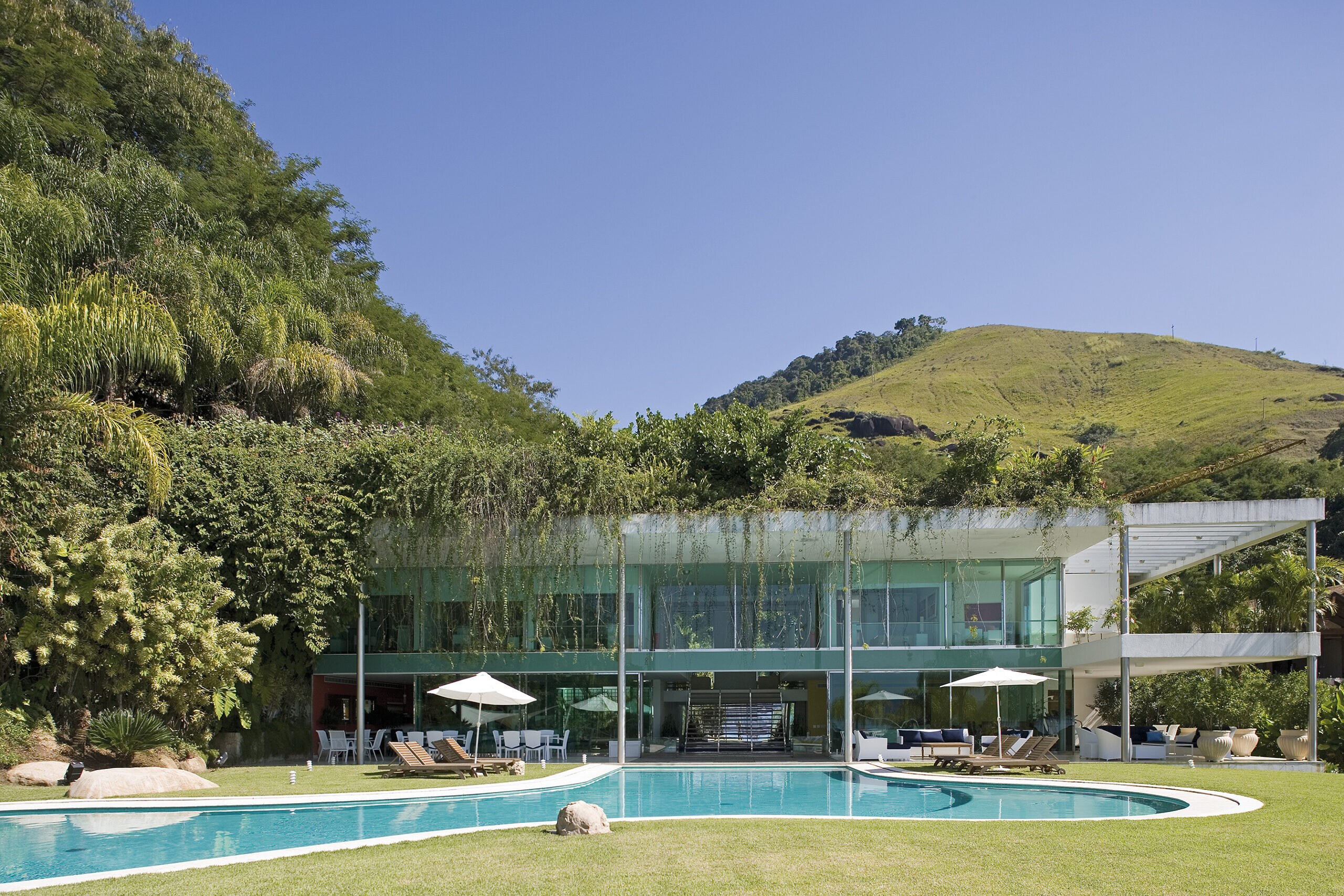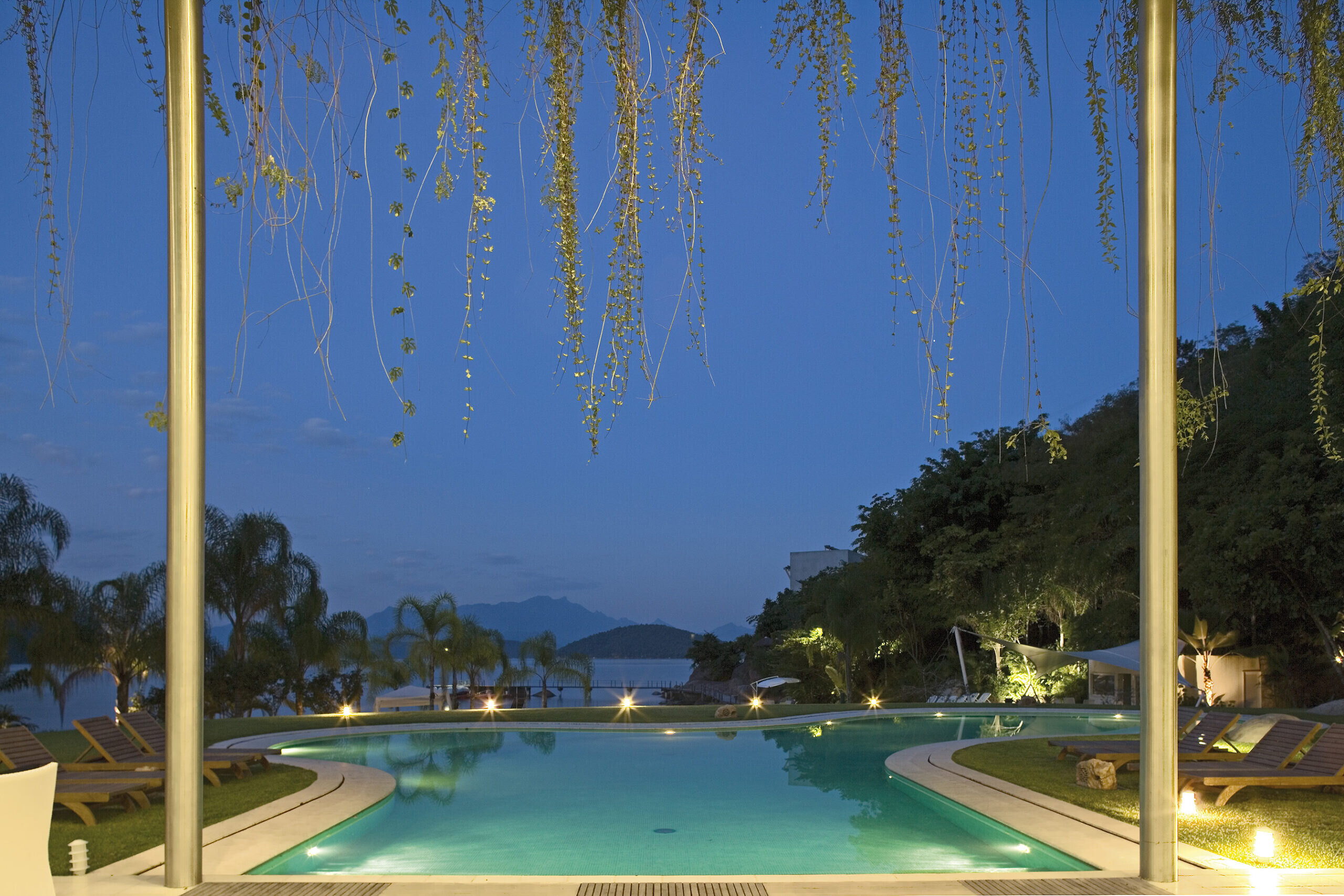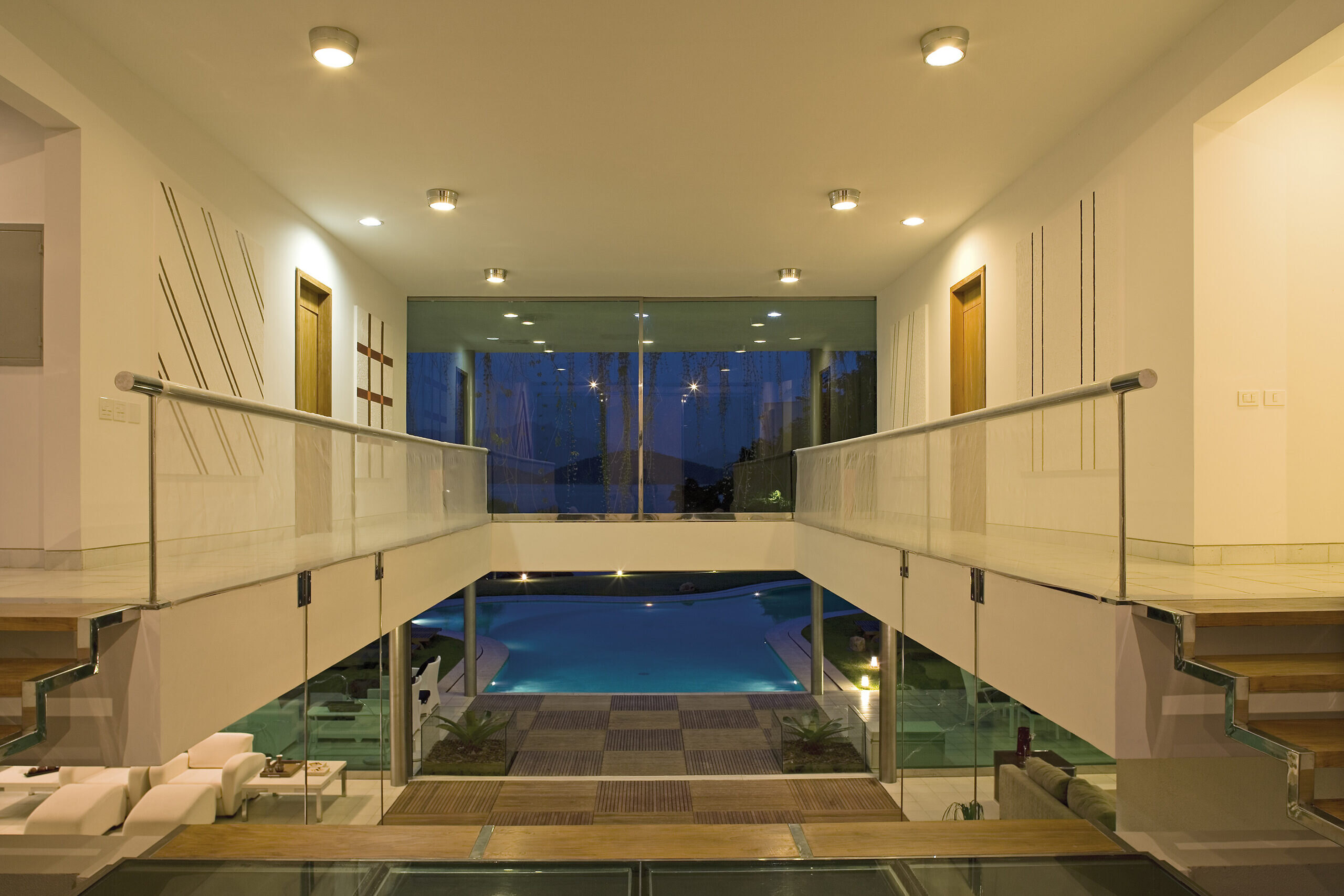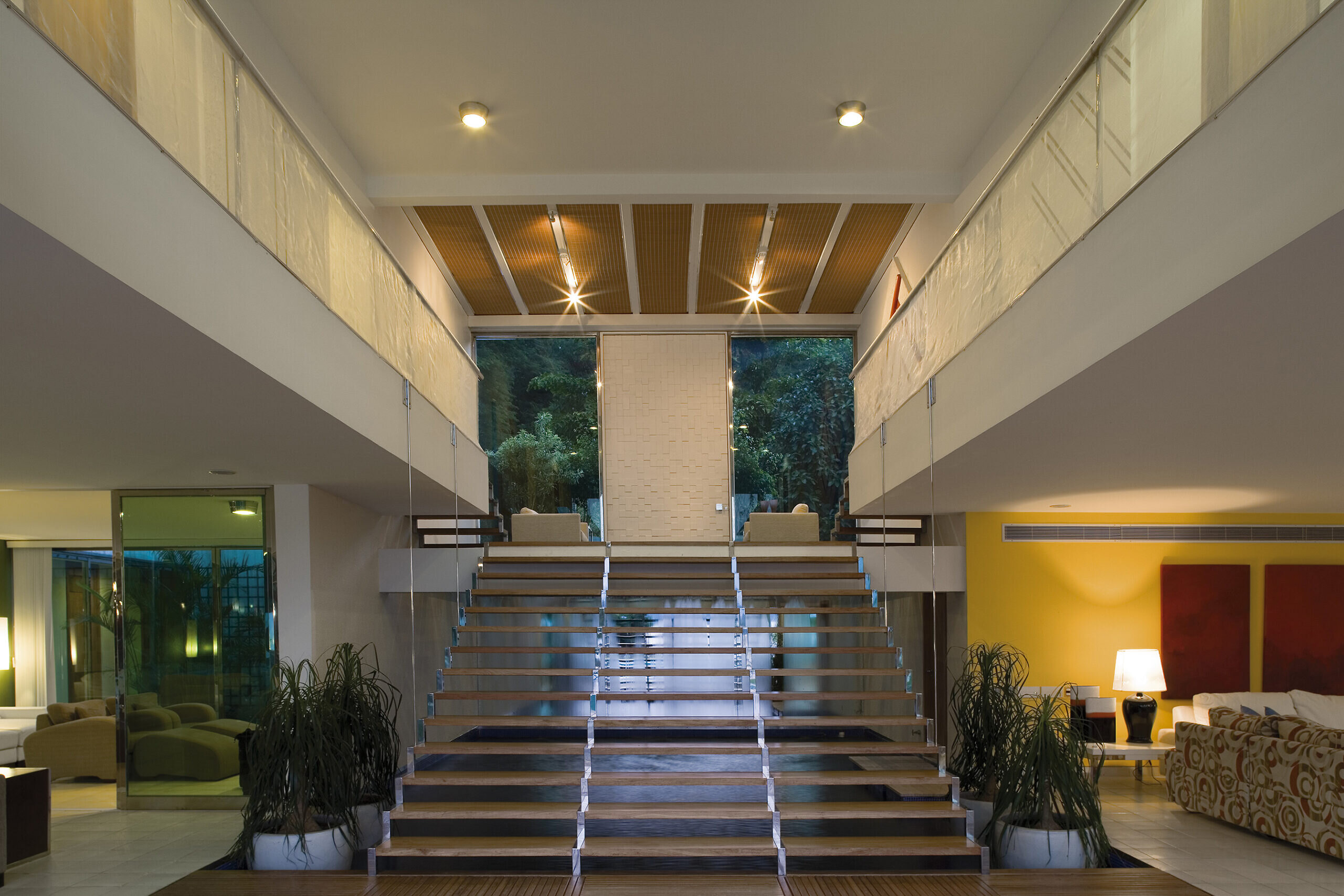 This house was designed with a lot of volume given the small and angular geographic fault it was set in, thus allowing the garden to be situated in the most privileged location in respect to the sea.
The house is nested into the hillside and integrated with it in such a way that anyone arriving, whether by car or helicopter, gets the impression that is much smaller than it really is. This impressive is accentuated by the flat roof covered with vegetation, as well by the use of lightweight construction materials, including the thin steel pillars.
The upper level features the entrance and two bedrooms. The lower level houses the kitchen and utility areas, as well as the living rooms, which are all open, extending into wide verandas.
The spectacular pool invades the house, passing concealed under the internal wooden deck to reemerge under the staircase.