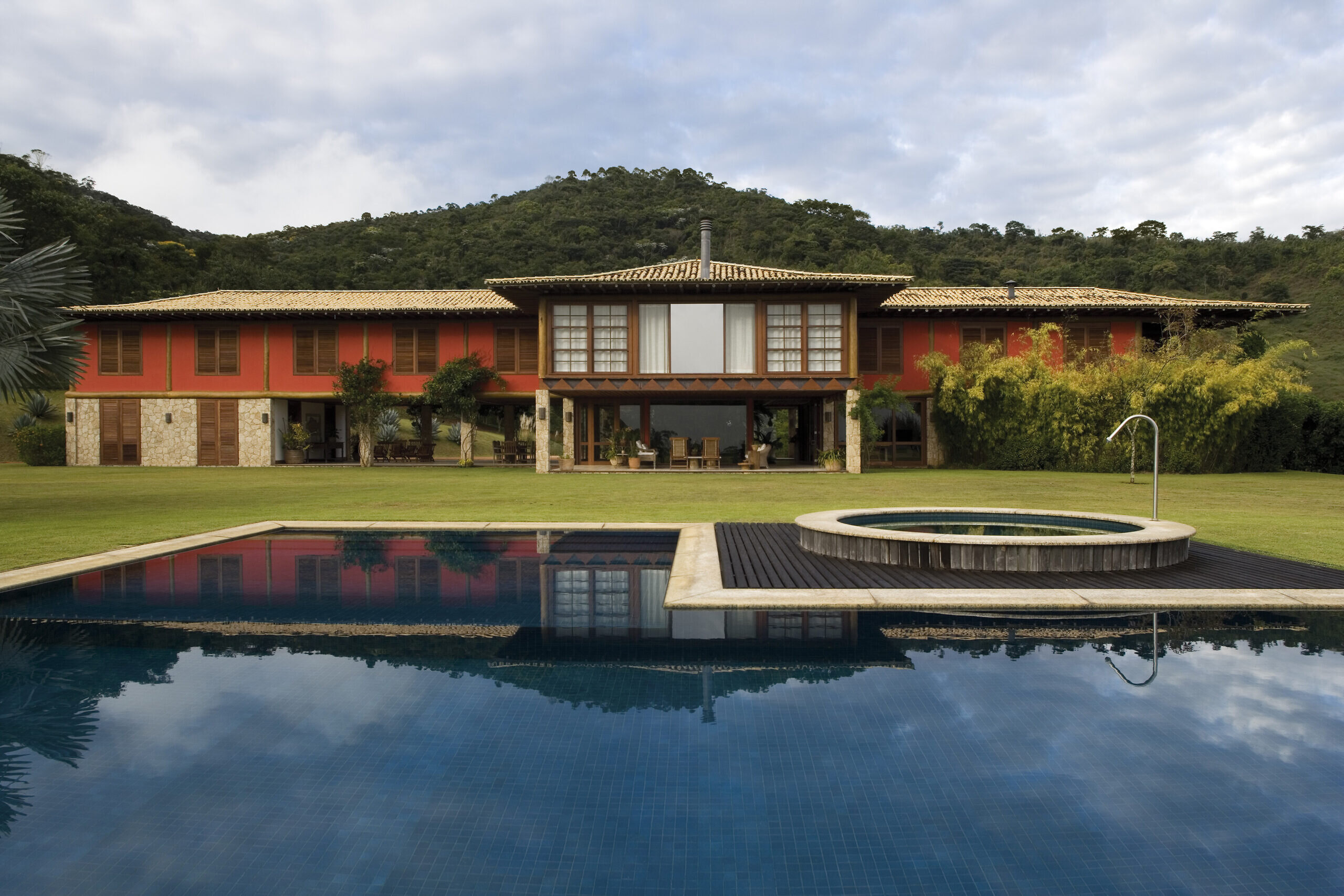 PC House
Angra dos Reis, RJ
Facts
Total Area

40.000,00 m²
Built Area

1.000,00 m²
Conclusion

2001
Project
Office

Cláudio Bernardes & Jacobsen Arquitetura
Landscape

Landscape Design
Photos

Leonardo Finotti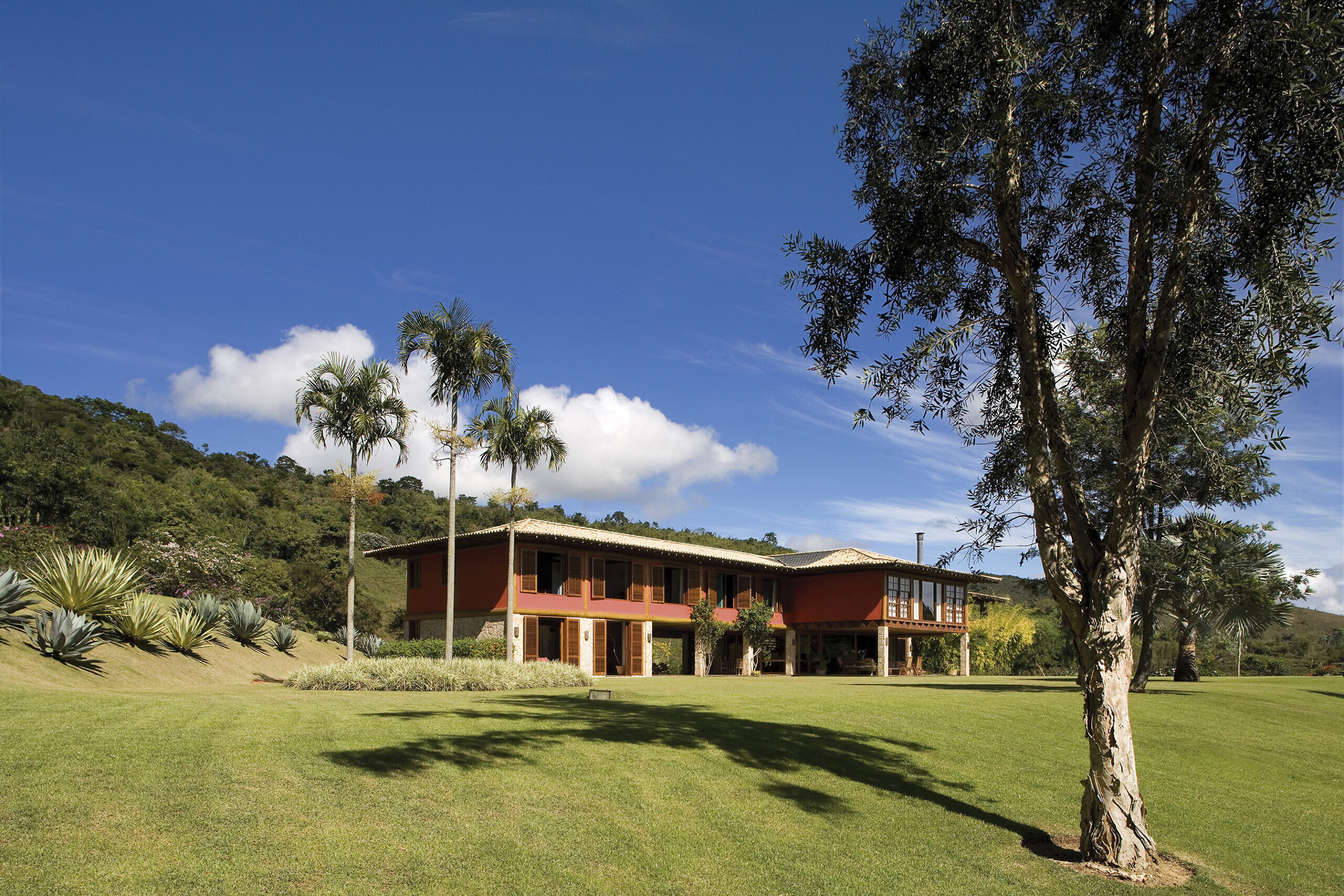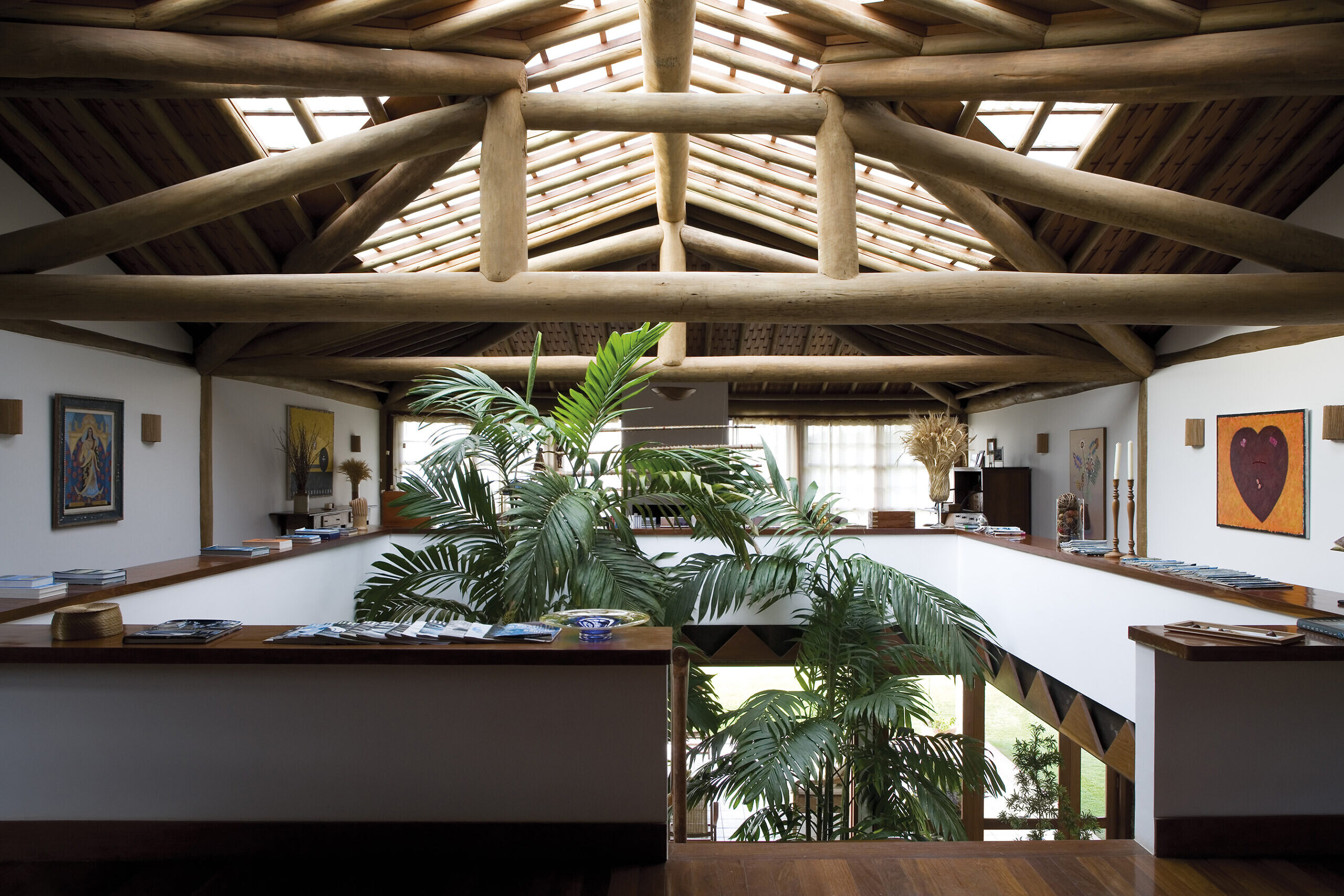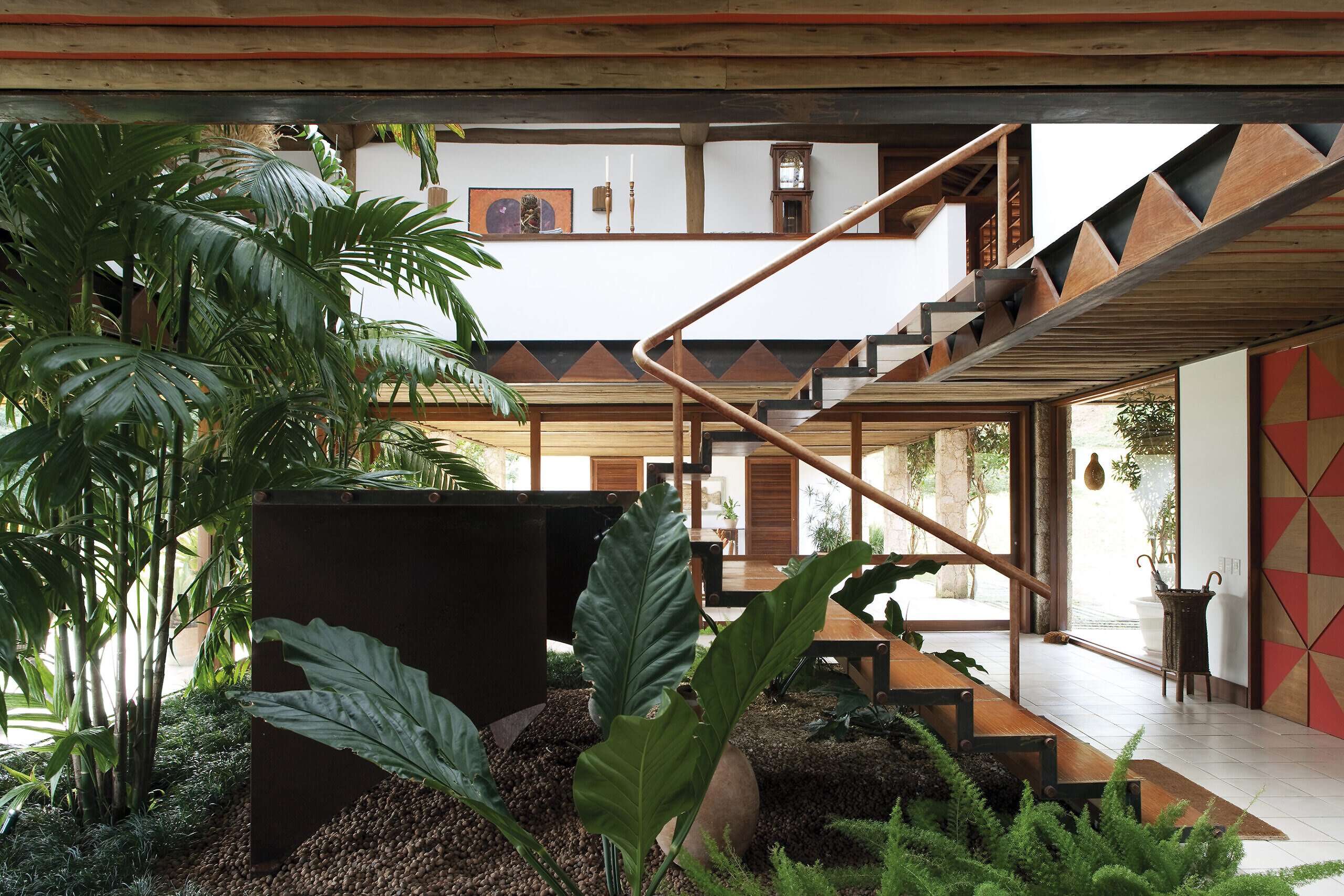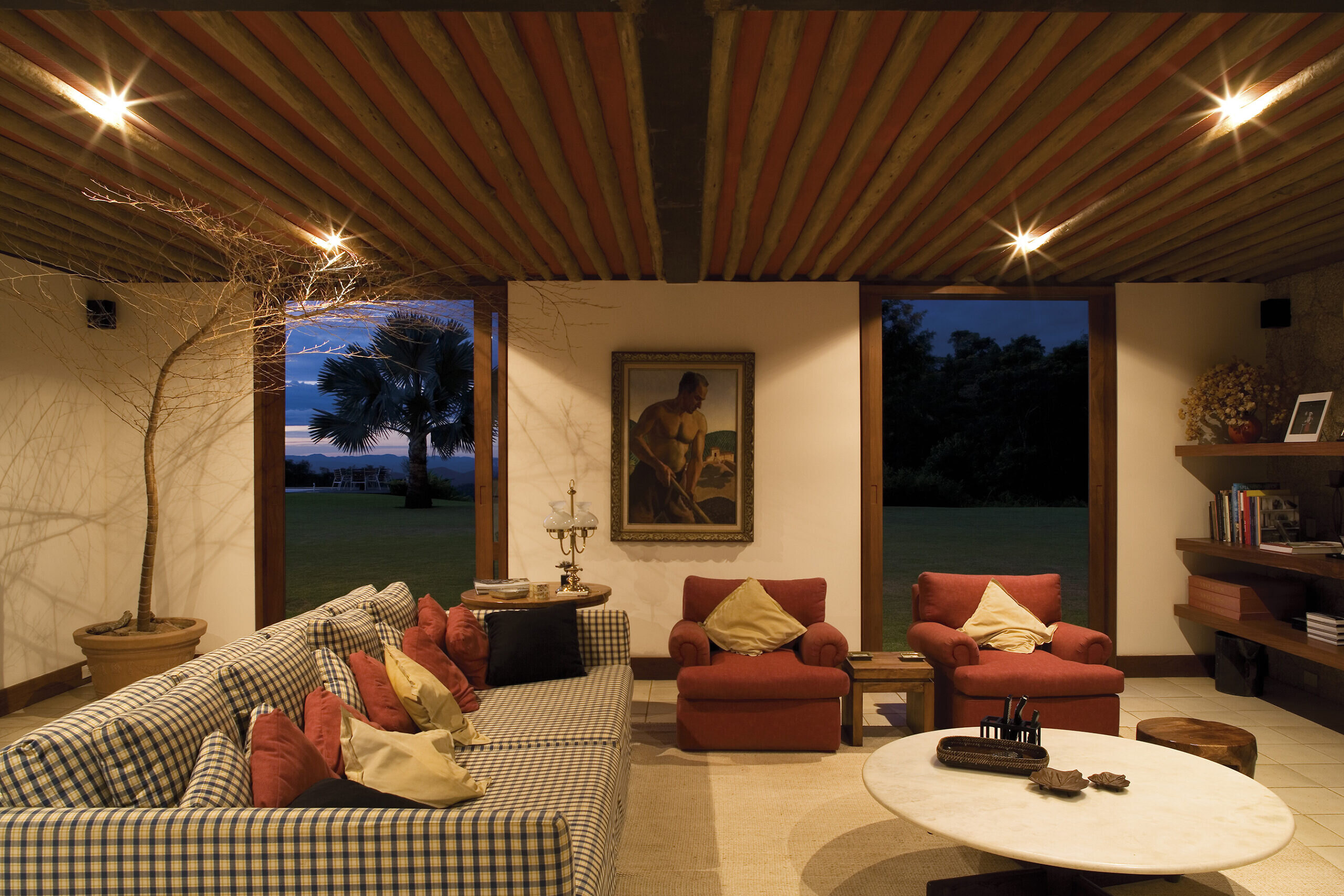 The largest of the three houses on a large farm, it is the hub from which the rest of the set is developed. Located atop a hill with a scenic view, large yard and swimming pool, this two-story headquarters with a 50-meter-long façade is built of steel atop a concrete foundation.
One enters through a large, open, central hall linked to the veranda which makes the connection with the spacious lawn and gardens. This first floor includes all the house's utility areas, as well as some small bedrooms at the ends. Just above the hall is the closed-off, intimate living room, flanked by most of the bedrooms.
With its several large free spans suspended over columns made of stone at their bases and wood higher up, the house's style could be called contemporary colonial. The roof is structured entirely of wood, with a single peak and unassuming, clean lines.