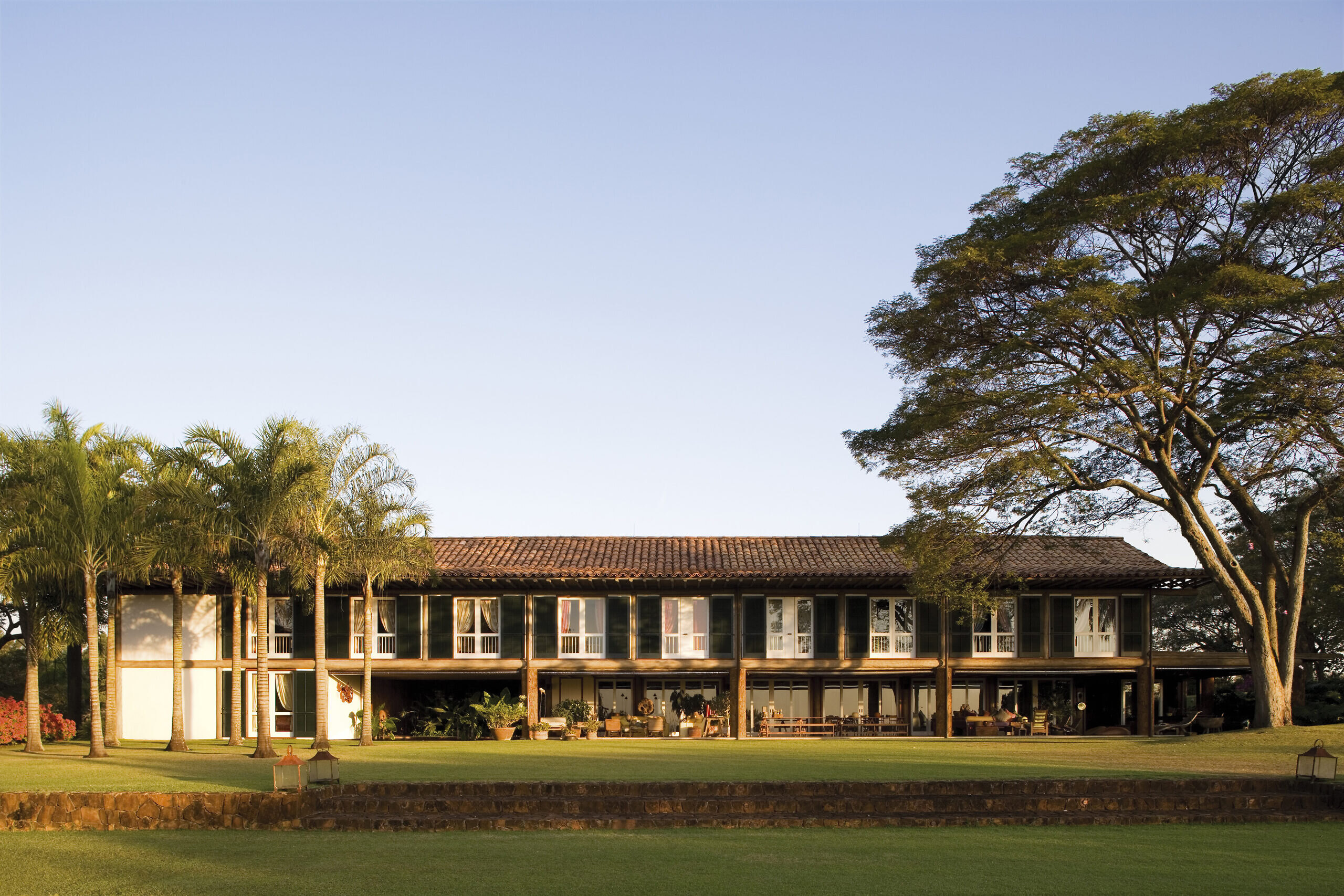 SF House
Jaguariúna, SP
Facts
Total Area

13.000,00 m²
Built Area

700,00 m²
Conclusion

2001
Project
Office

Cláudio Bernardes & Jacobsen Arquitetura
Light Design

Neide Senzi
Landscape

Isabel Duprat
Photos

Leonardo Finotti, MCA Studio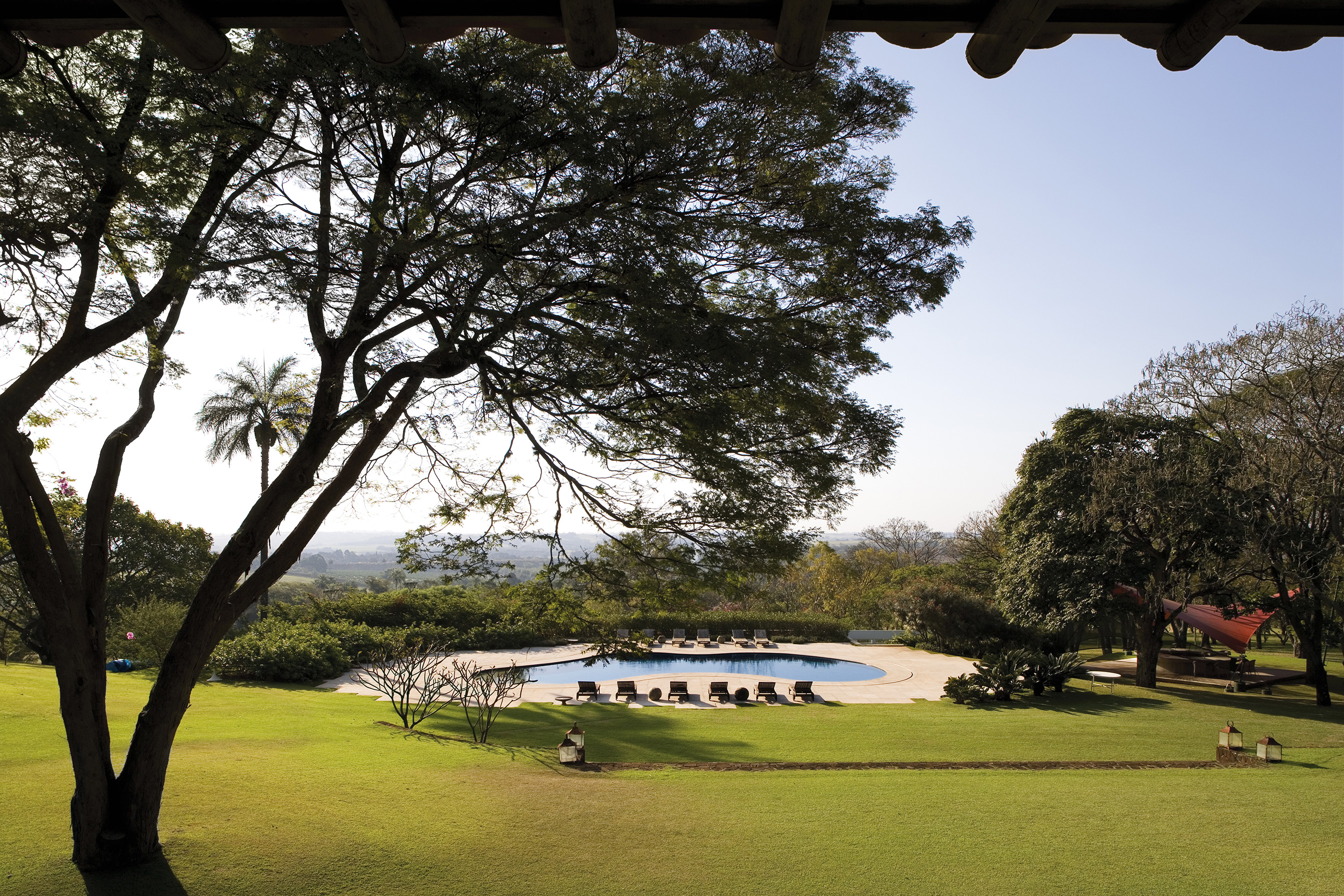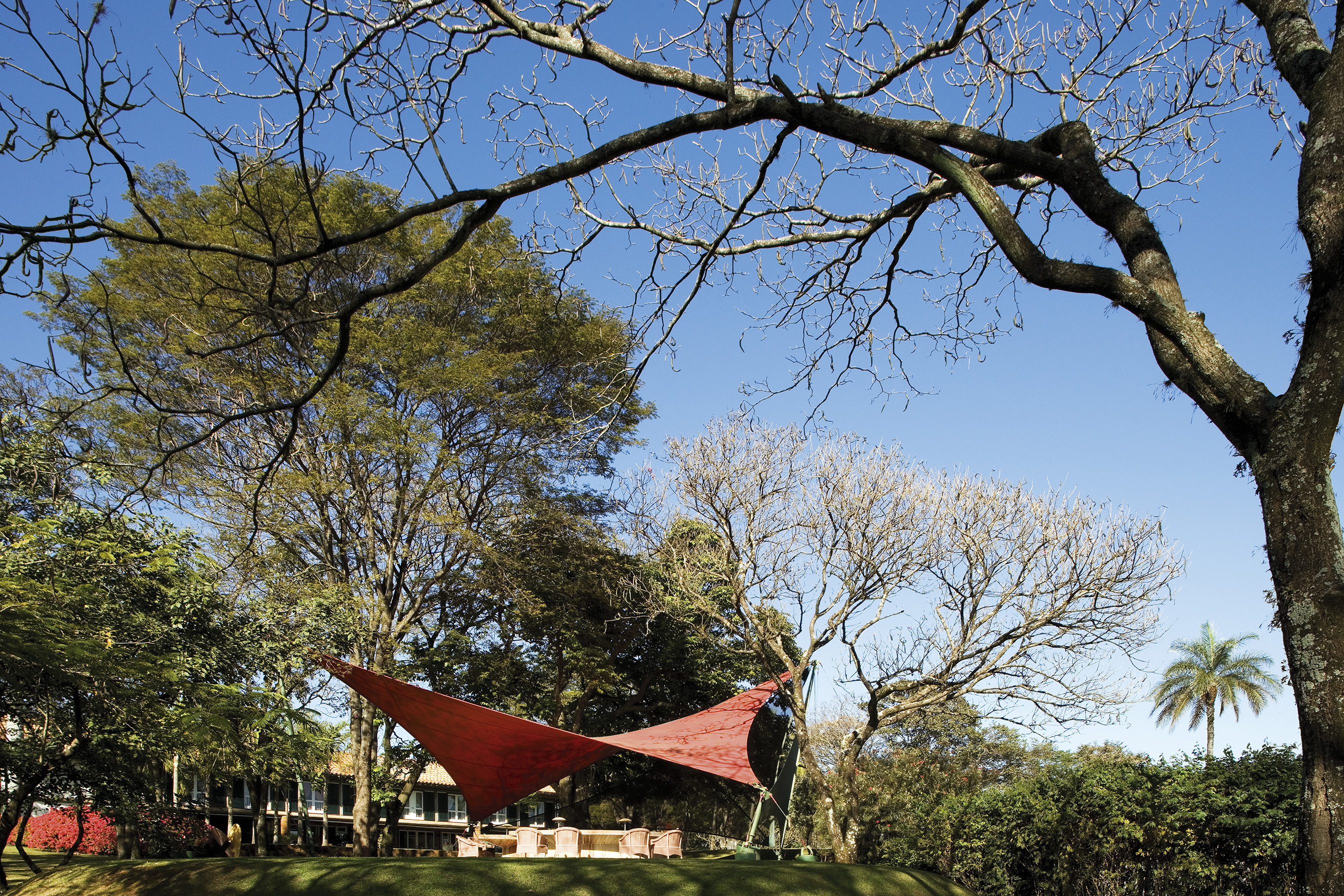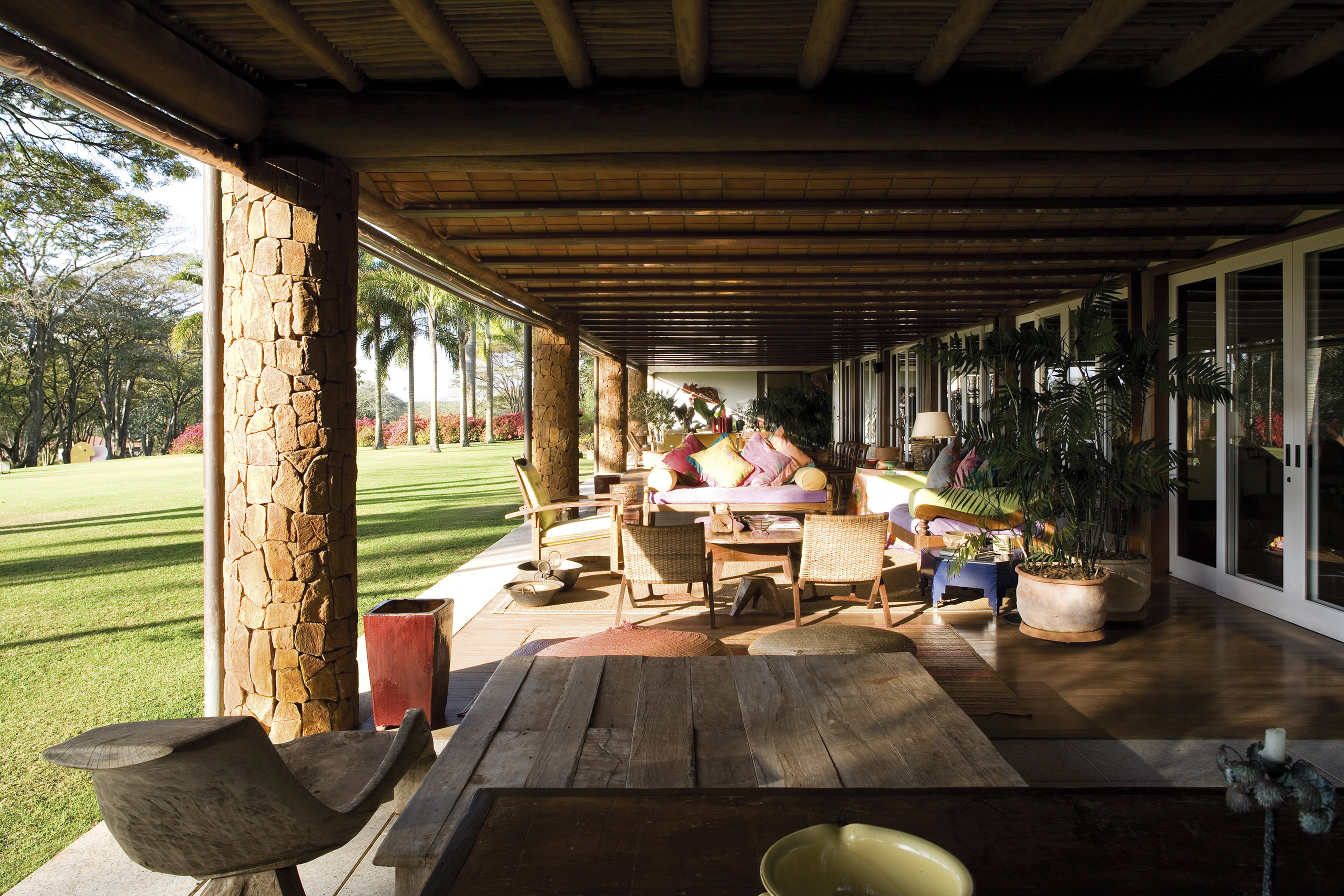 This design drew on the traditional architecture characteristics of a Brazilian plantation manor, as seen in the horizontal layout, the conventional shape of the clay-tiled roof and the integration of the dark colors of its façade. All these elements together were successful in lending an overall colonial look to the set.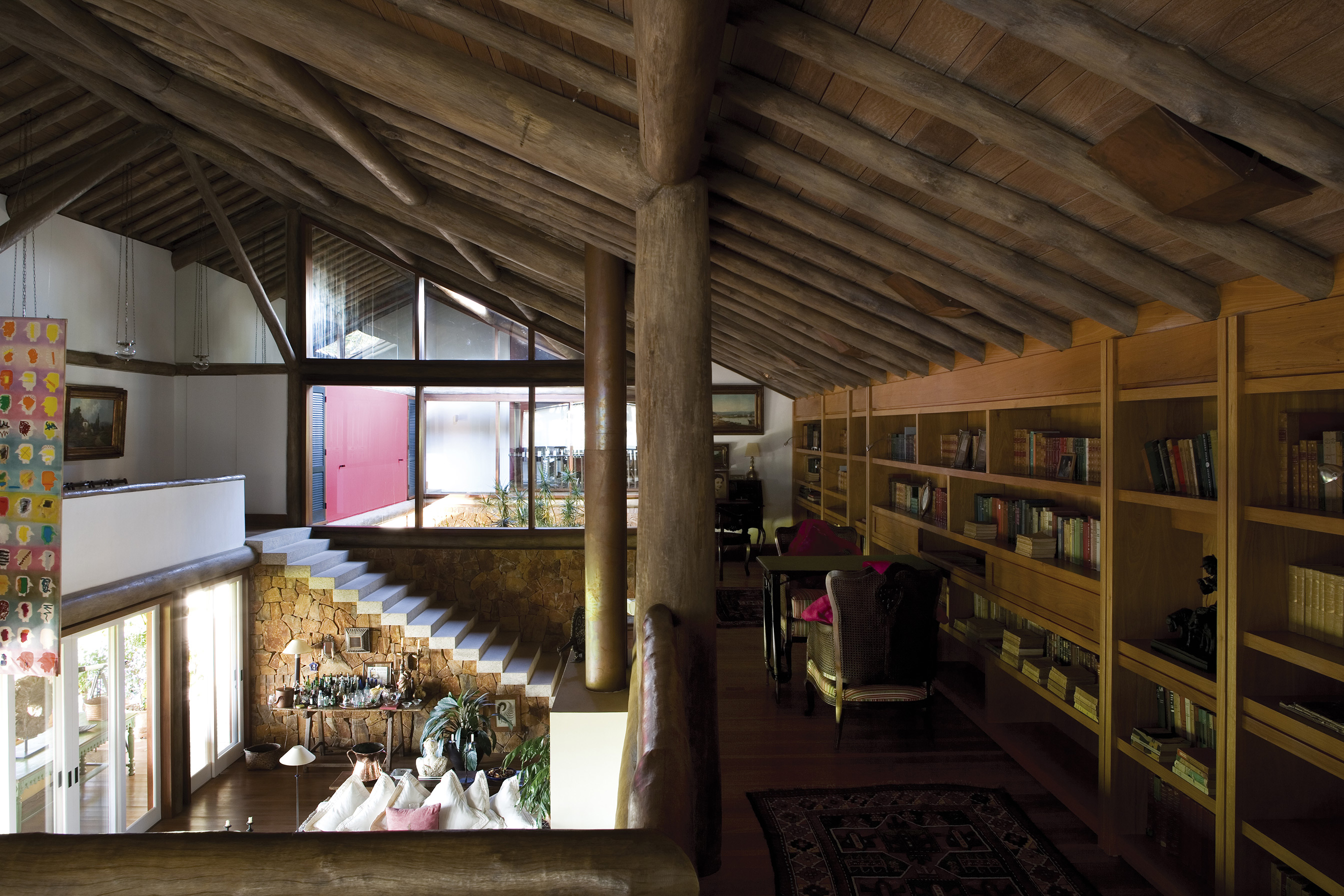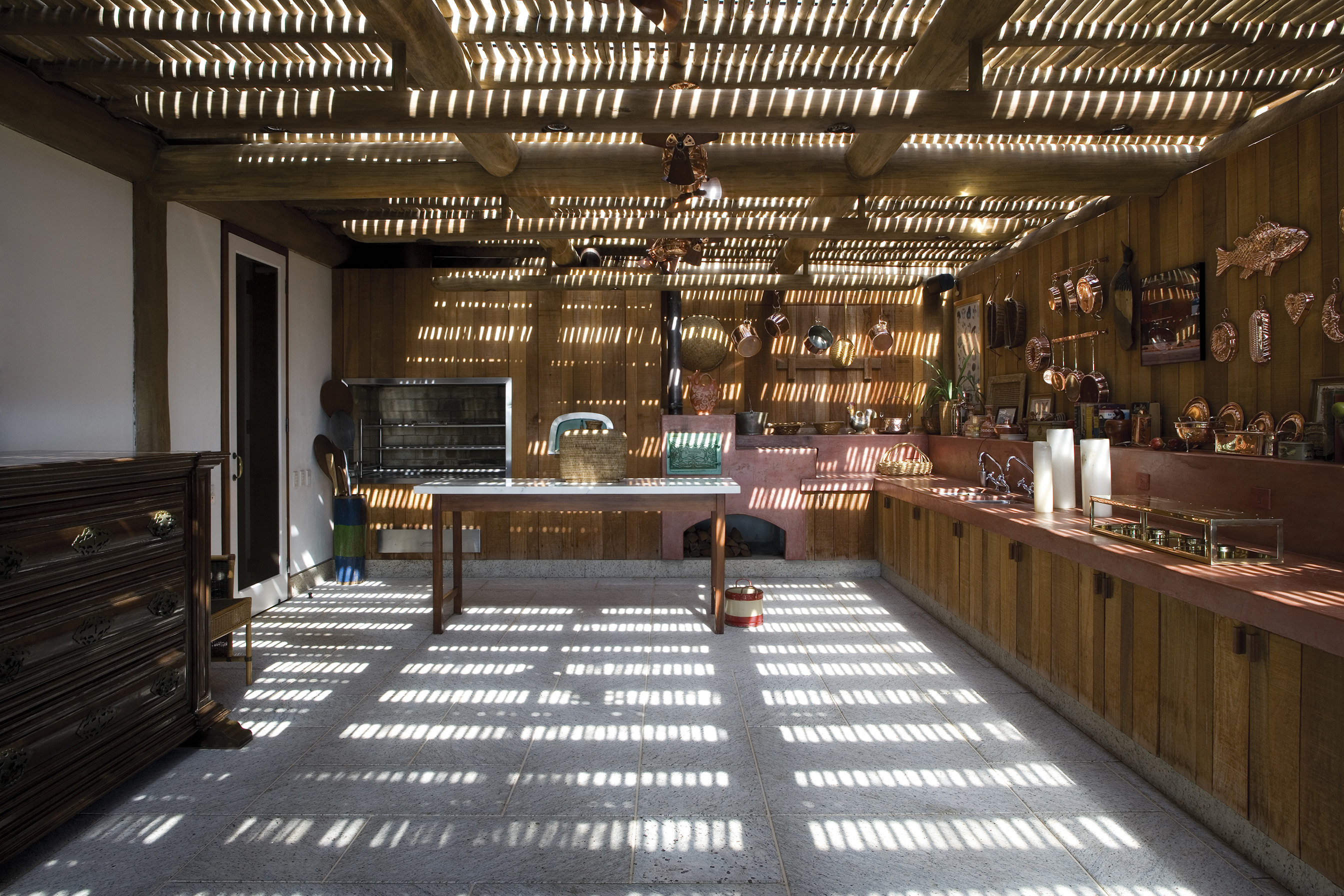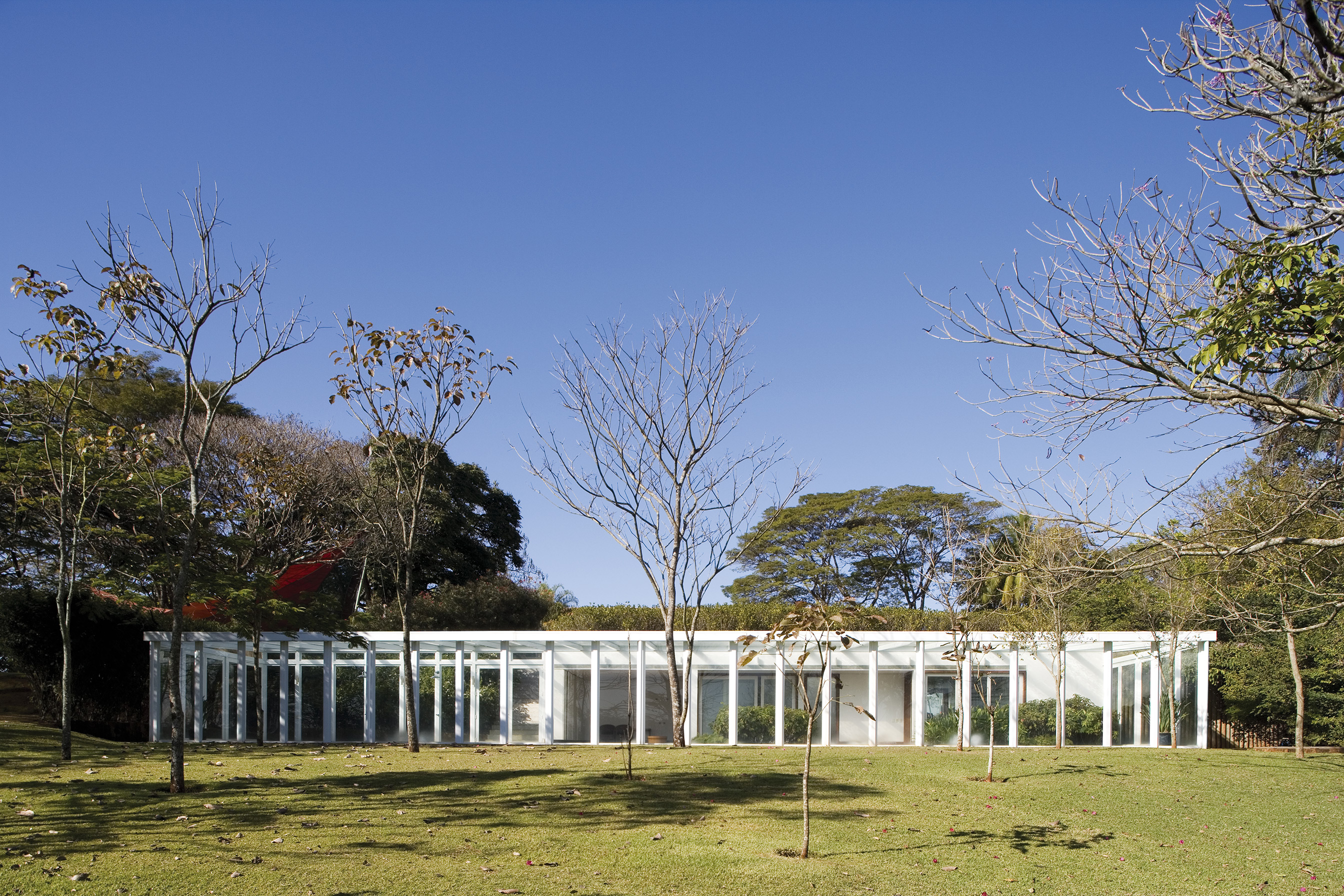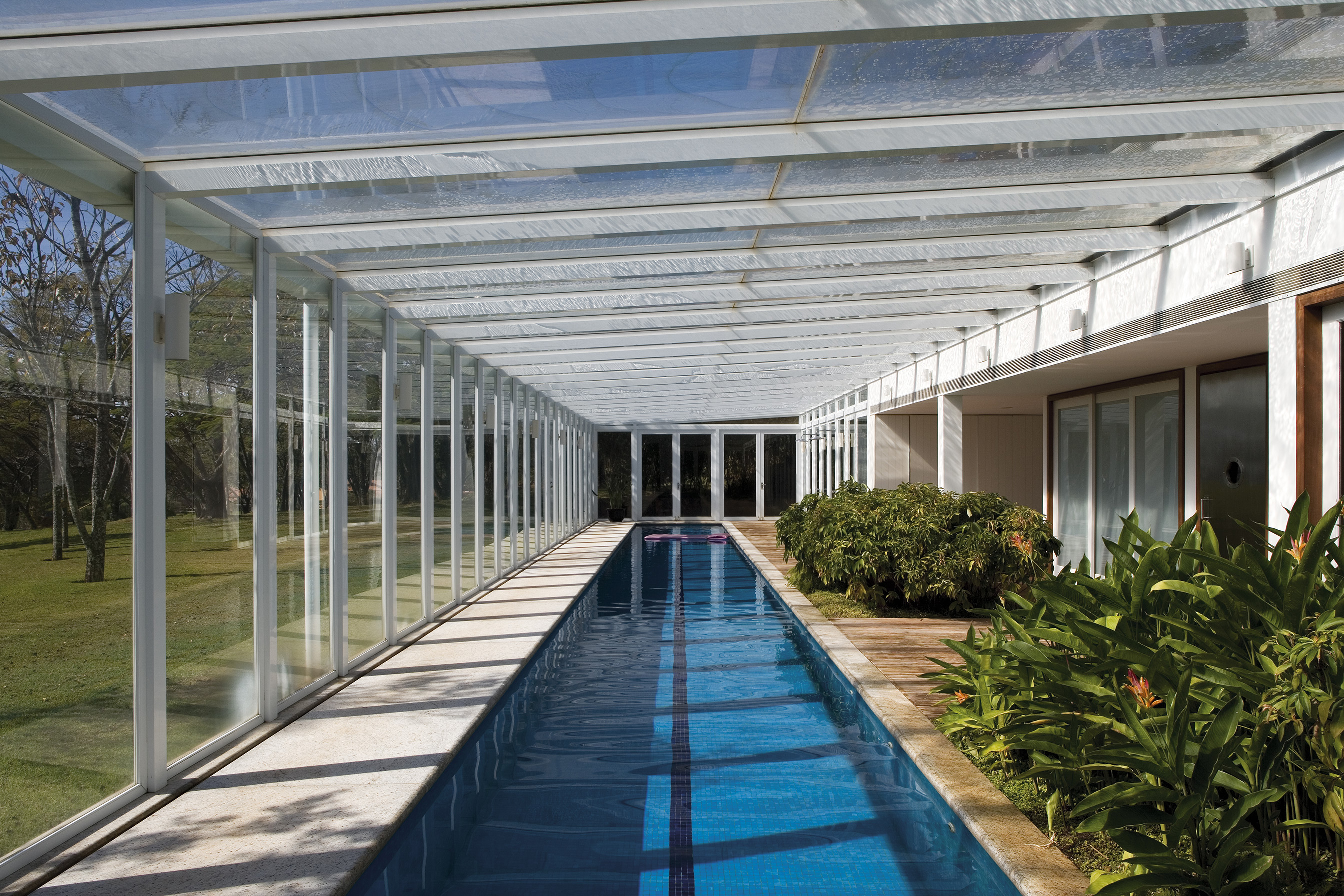 On the first floor, overlooking the garden the deep-set veranda is especially airy due to the structure's large free spans. In the living room, the stone foundation dialogues with the wood in the roof, and here also the double ceiling height allows for a comfortable mezzanine that includes the library. Besides the living rooms, this first floor also contains the large gourmet kitchen, playfully and naturally lit by its ceiling of glass panes set in a trellislike wooden framework.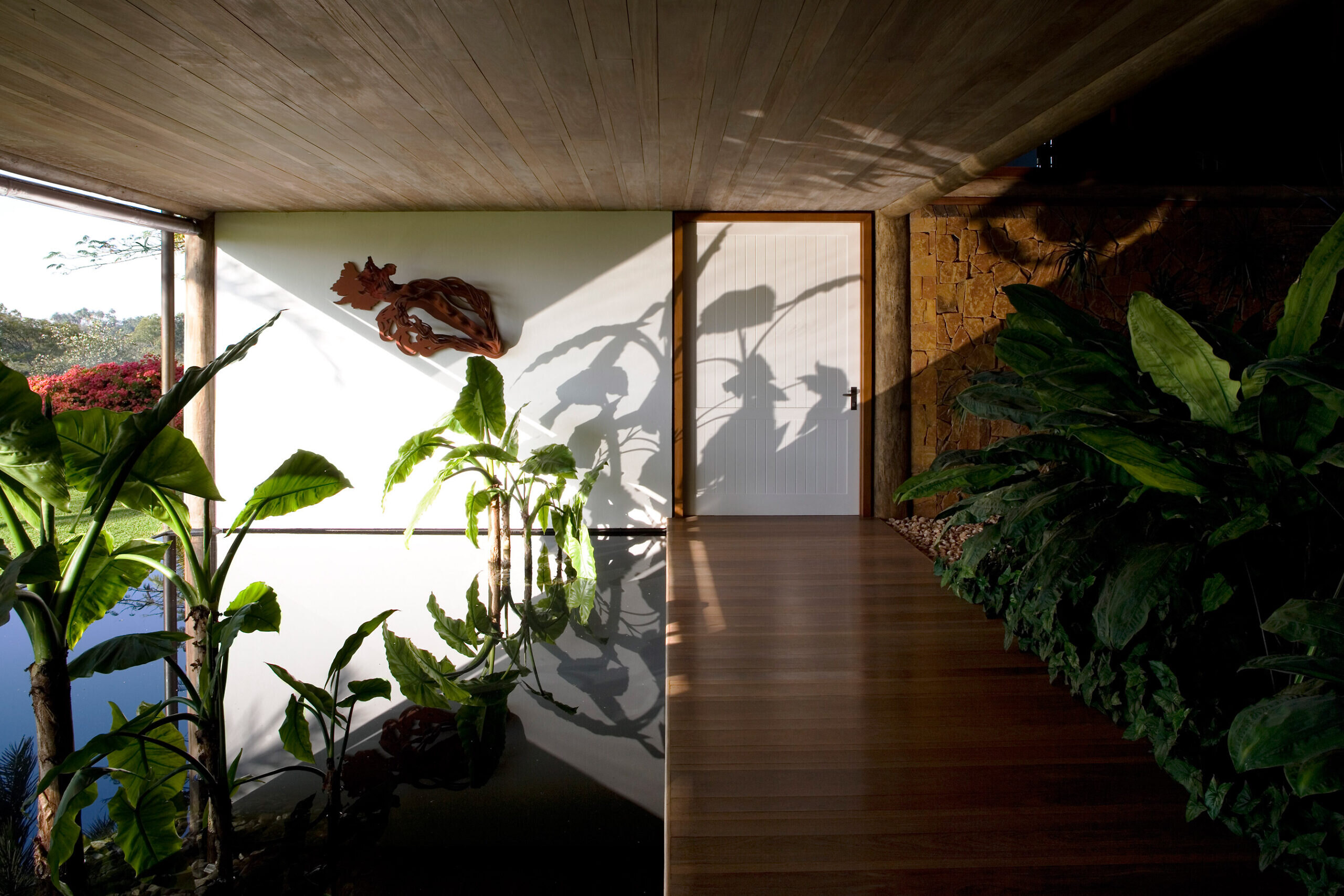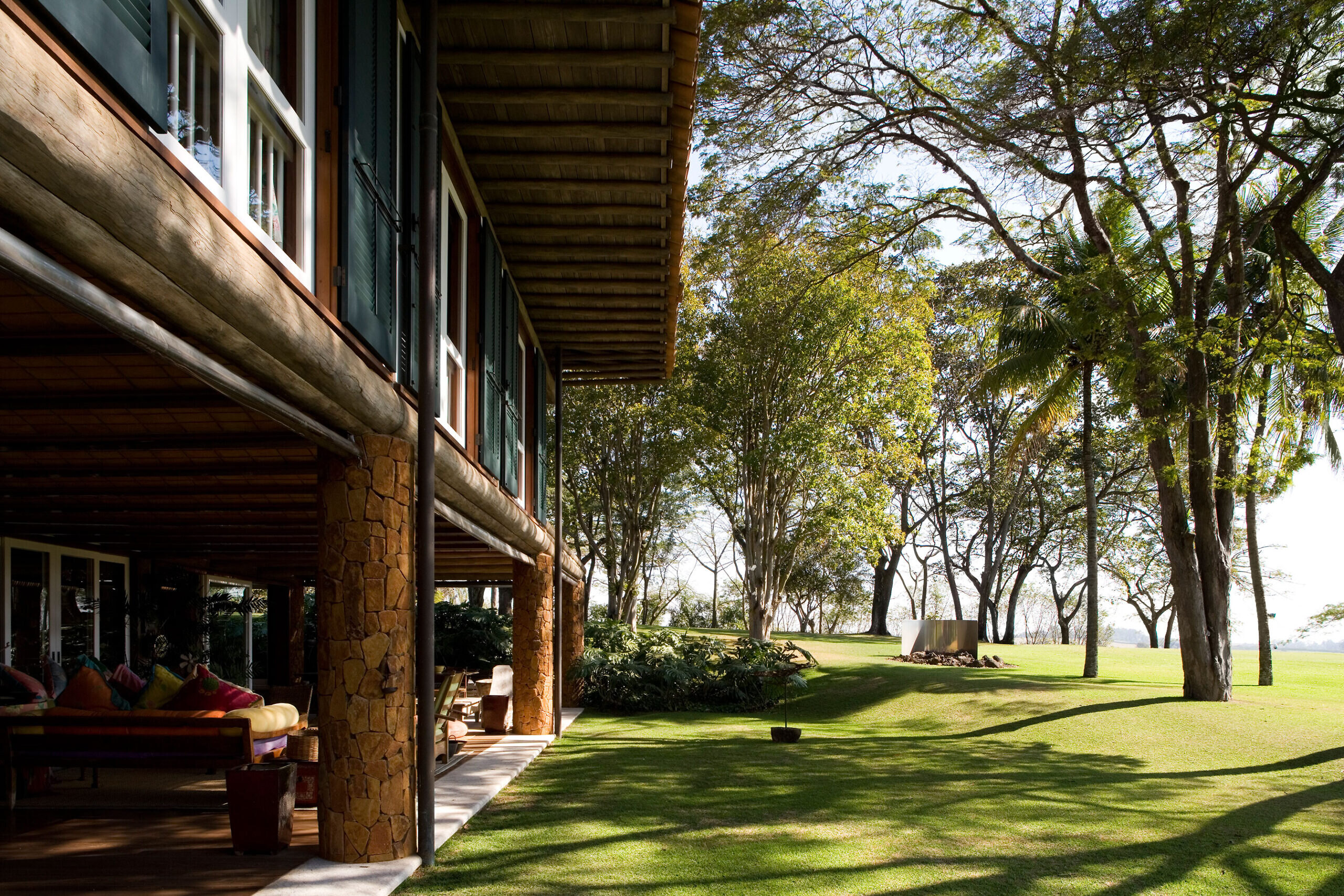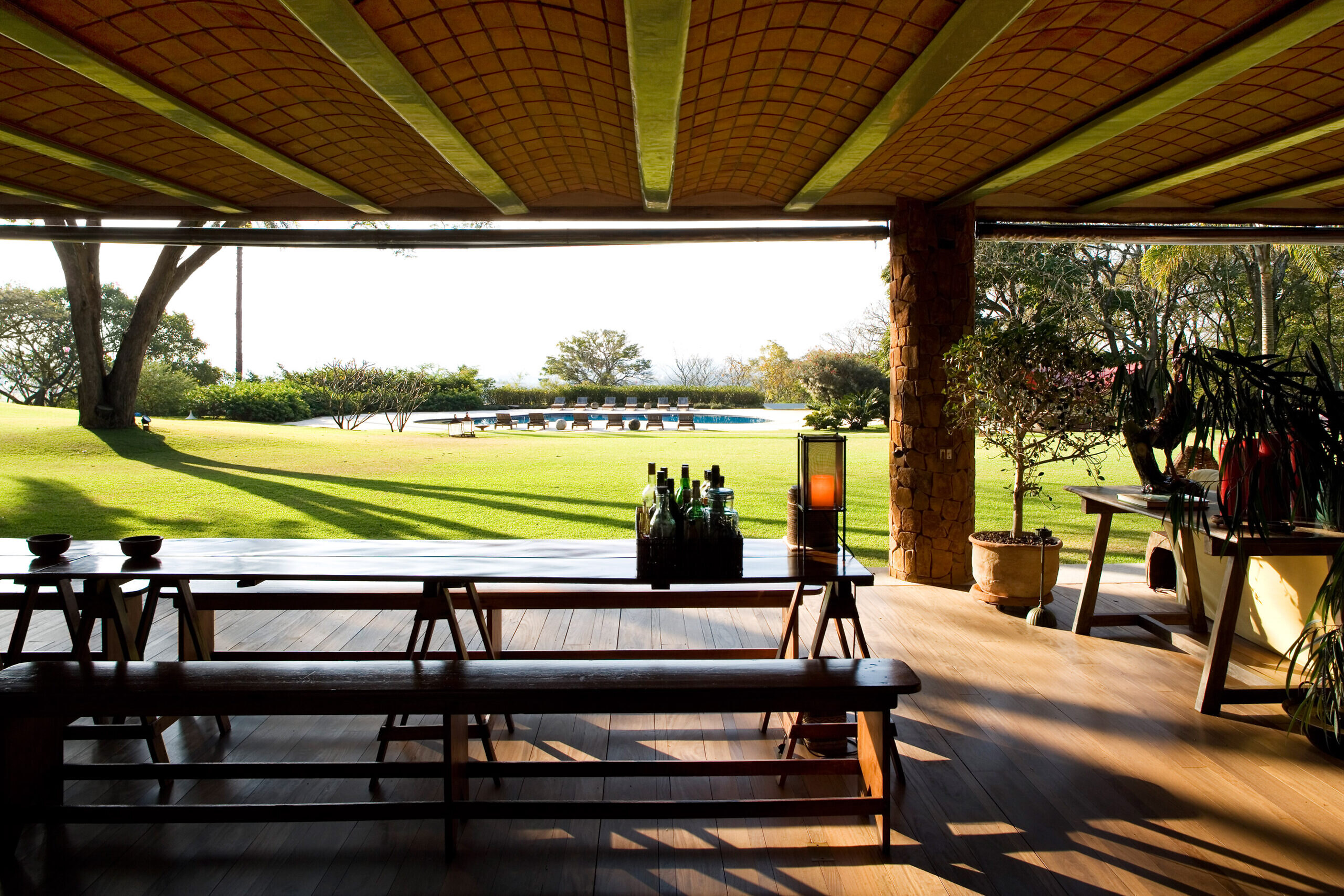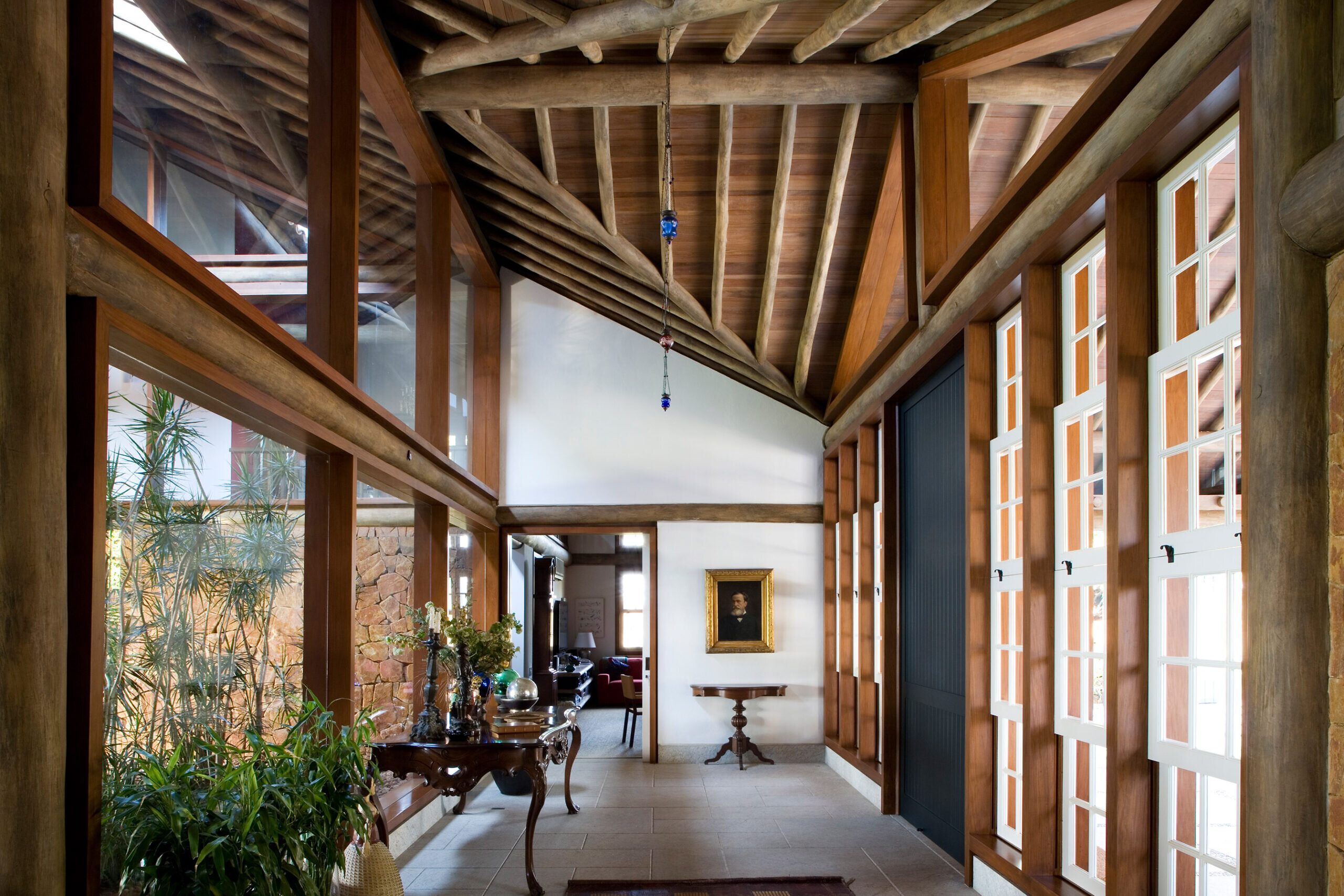 All the bedrooms are located in a private area on the second floor, which one enters through the internal patio that also serves as the house's entrance hall.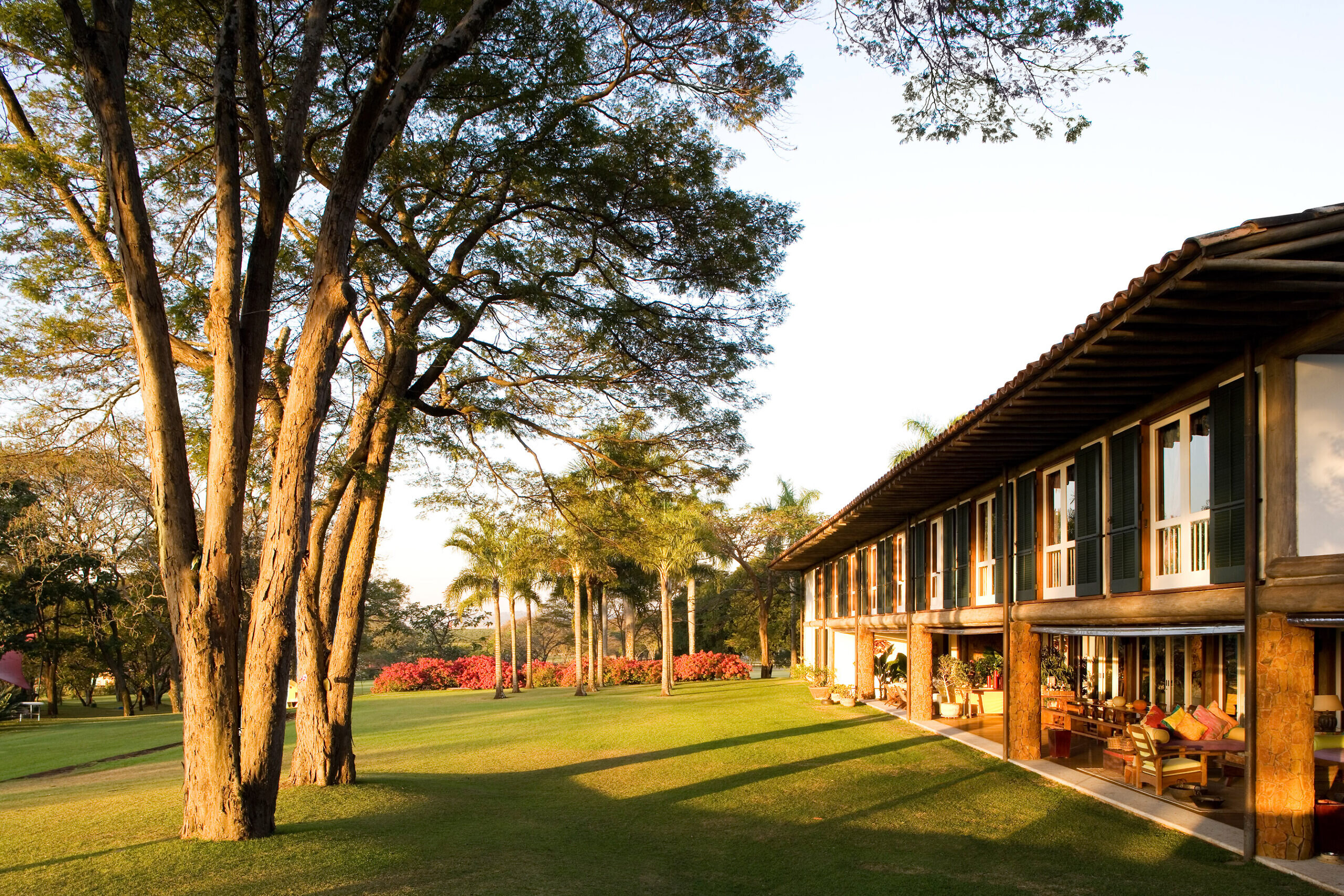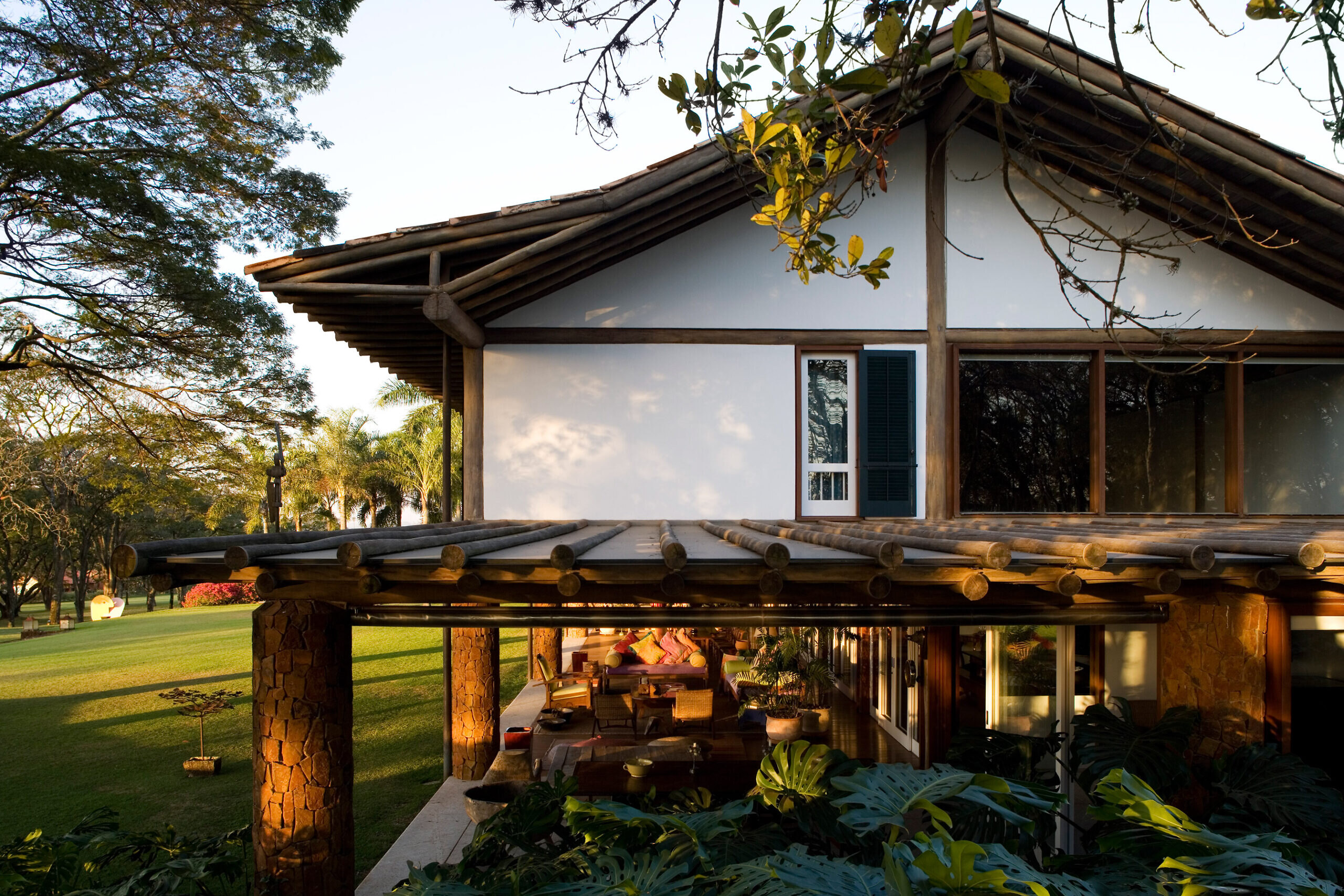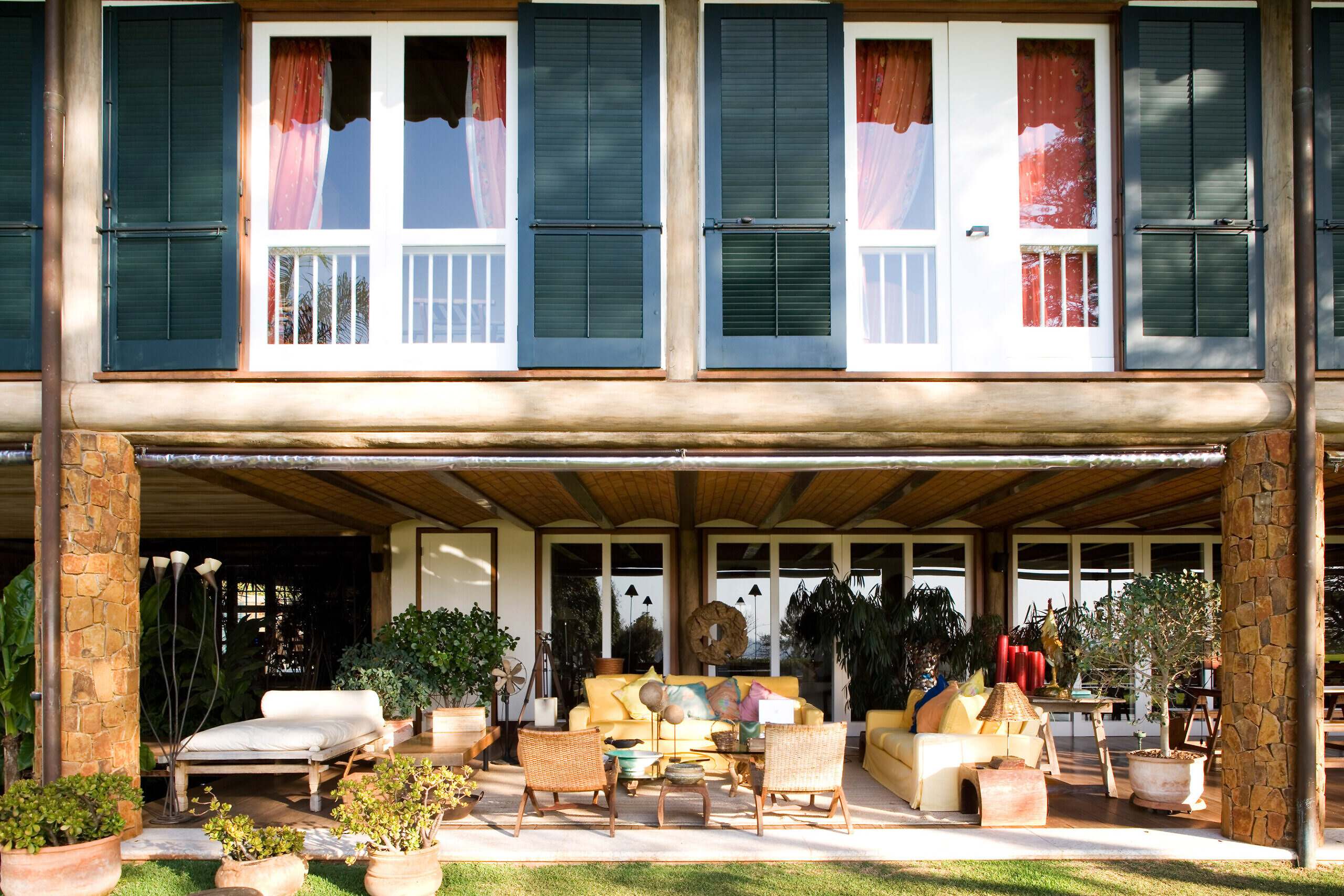 From the house itself, or even from the separate patio in the yard covered by a tentlike canopy, the design's modern aspect is imperceptible. Below the pool, however, hidden from view in an artificial cut in the terrain, there is a fully equipped spa within a glass-and-steel structure, which also houses the long, narrow pool and an internal garden.