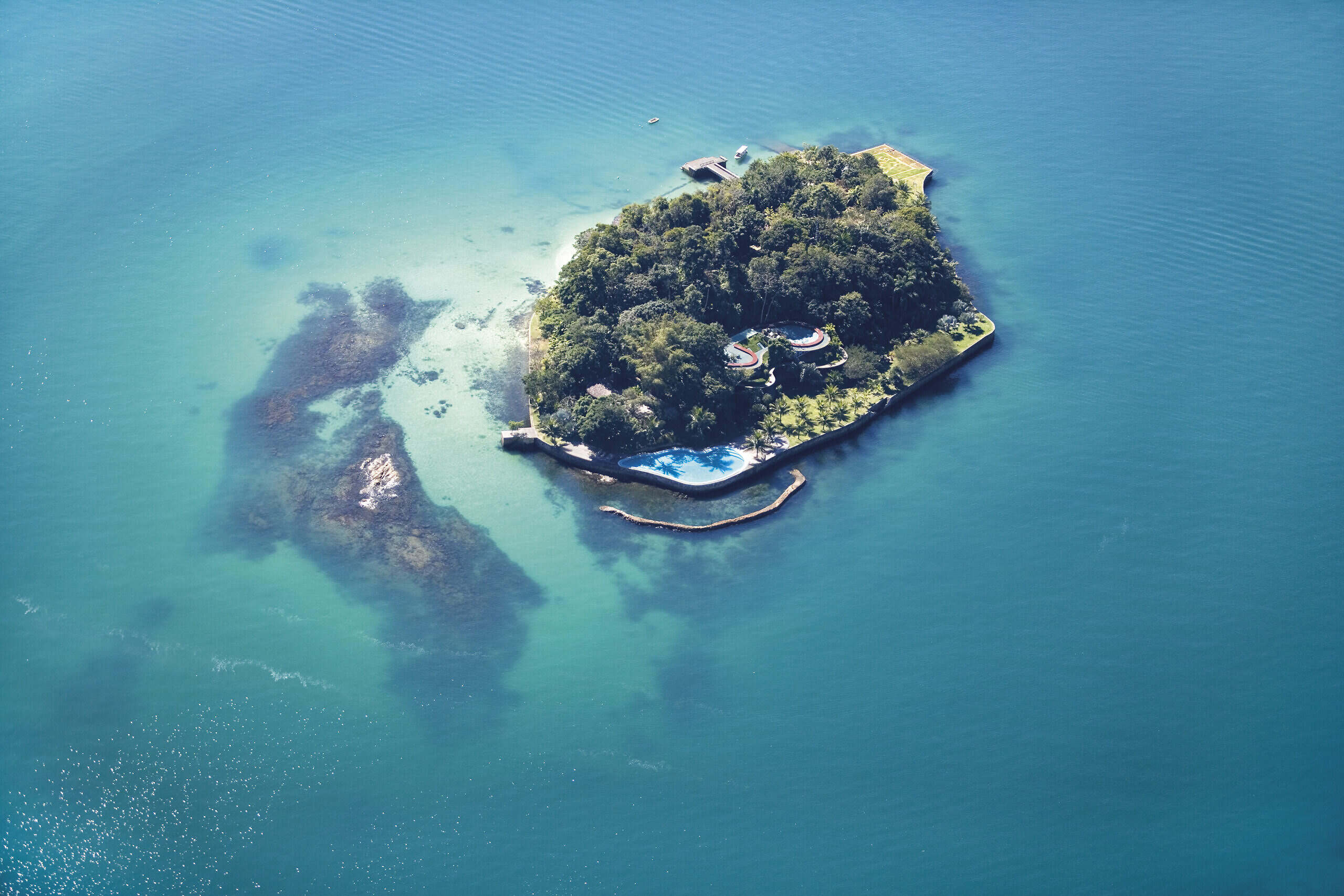 Cavaco's Island
Angra dos Reis, RJ
Facts
Total Area

17.000,00 m²
Built Area

600,00 m²
Conclusion

1998
Project
Office

Cláudio Bernardes & Jacobsen Arquitetura
Landscape

Jardim Imaginário
Photos

Kitty Paranaguá, Leonardo Finotti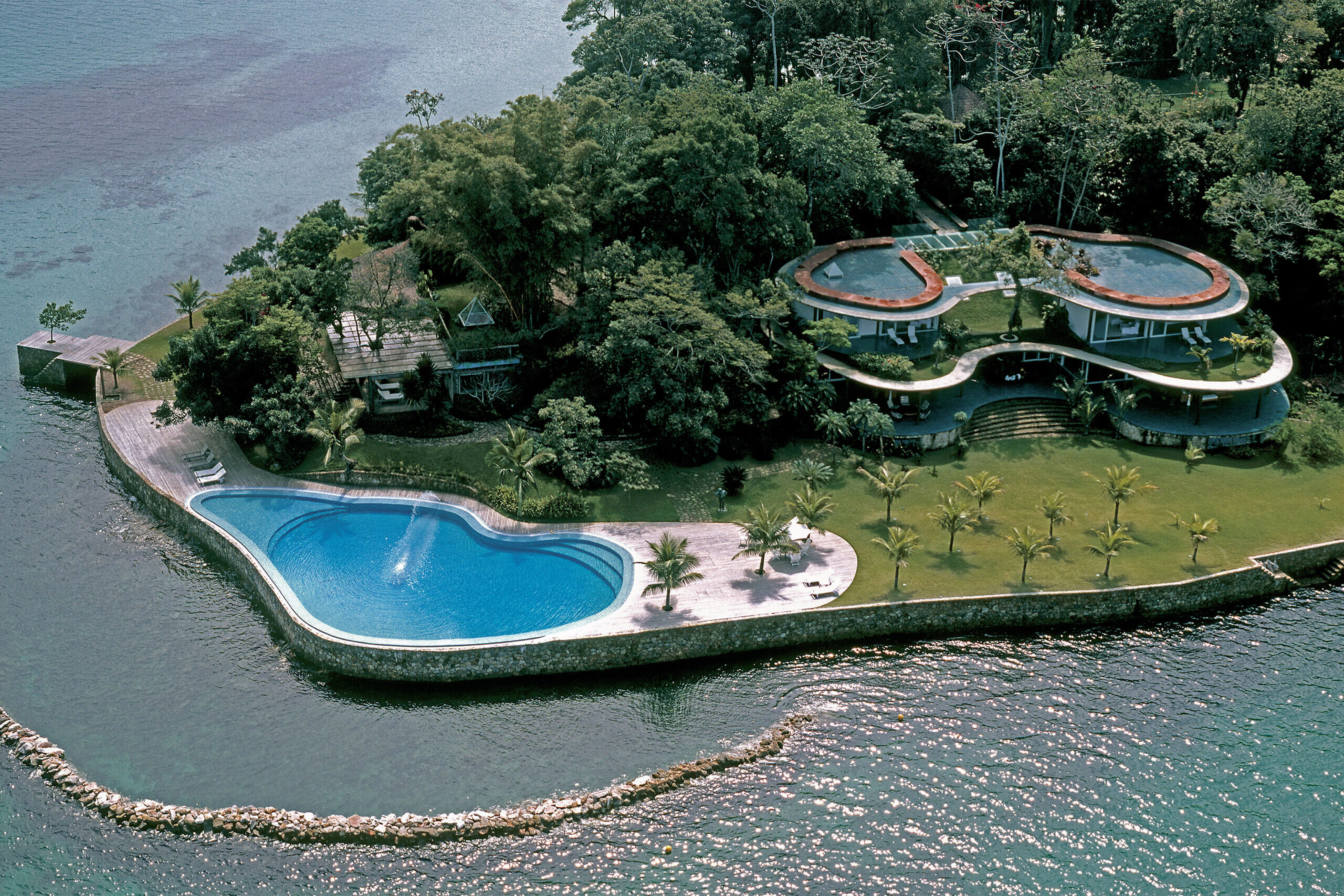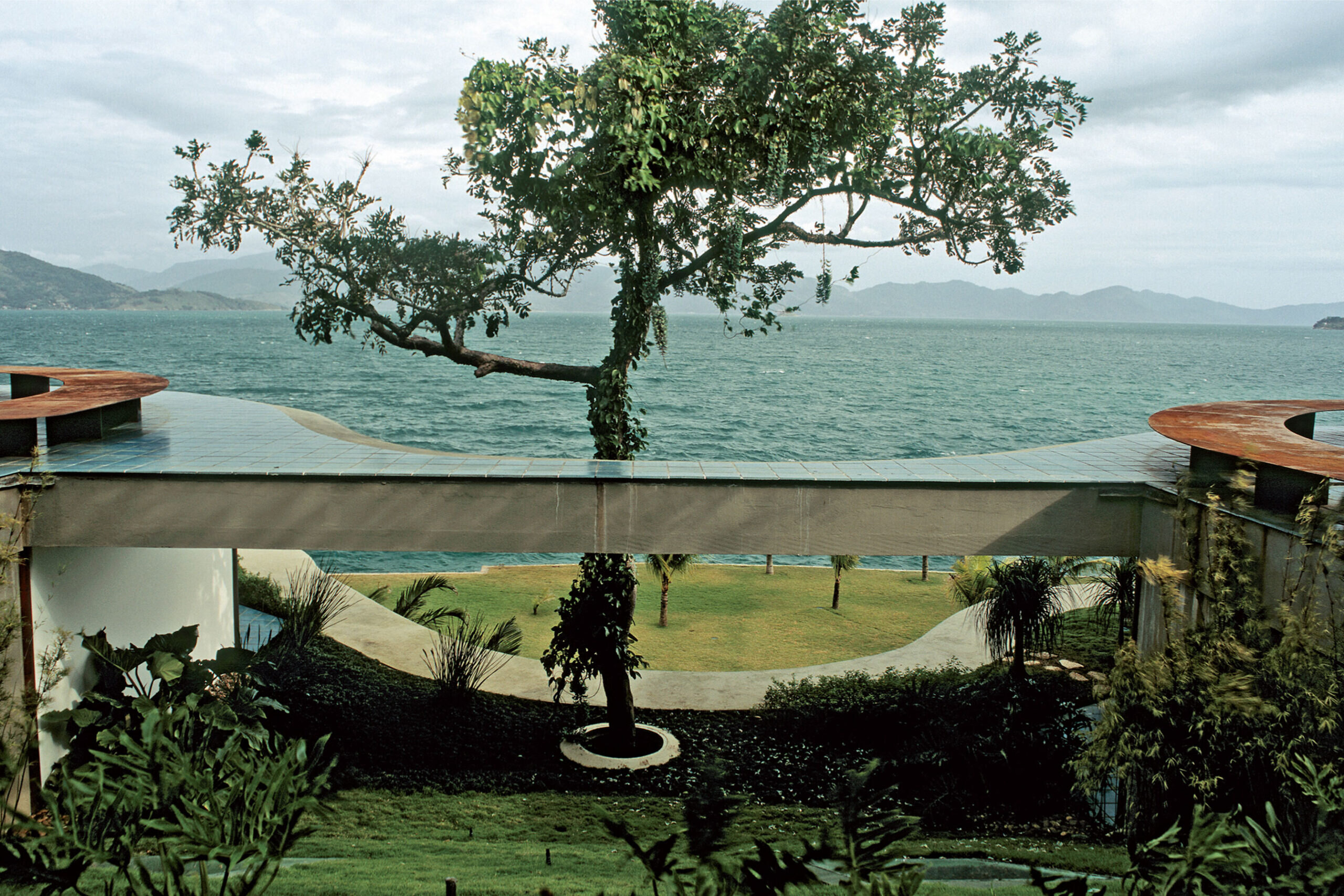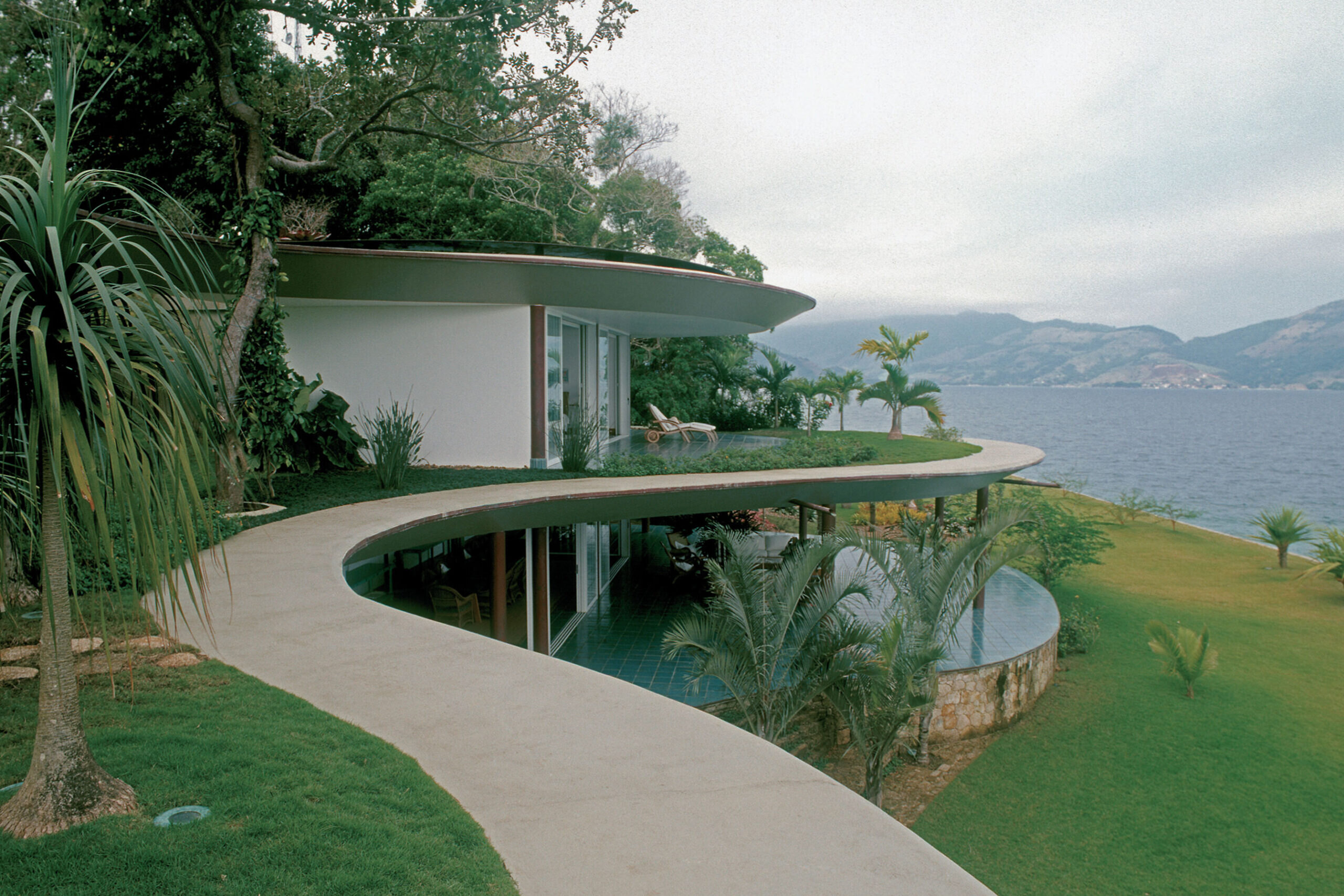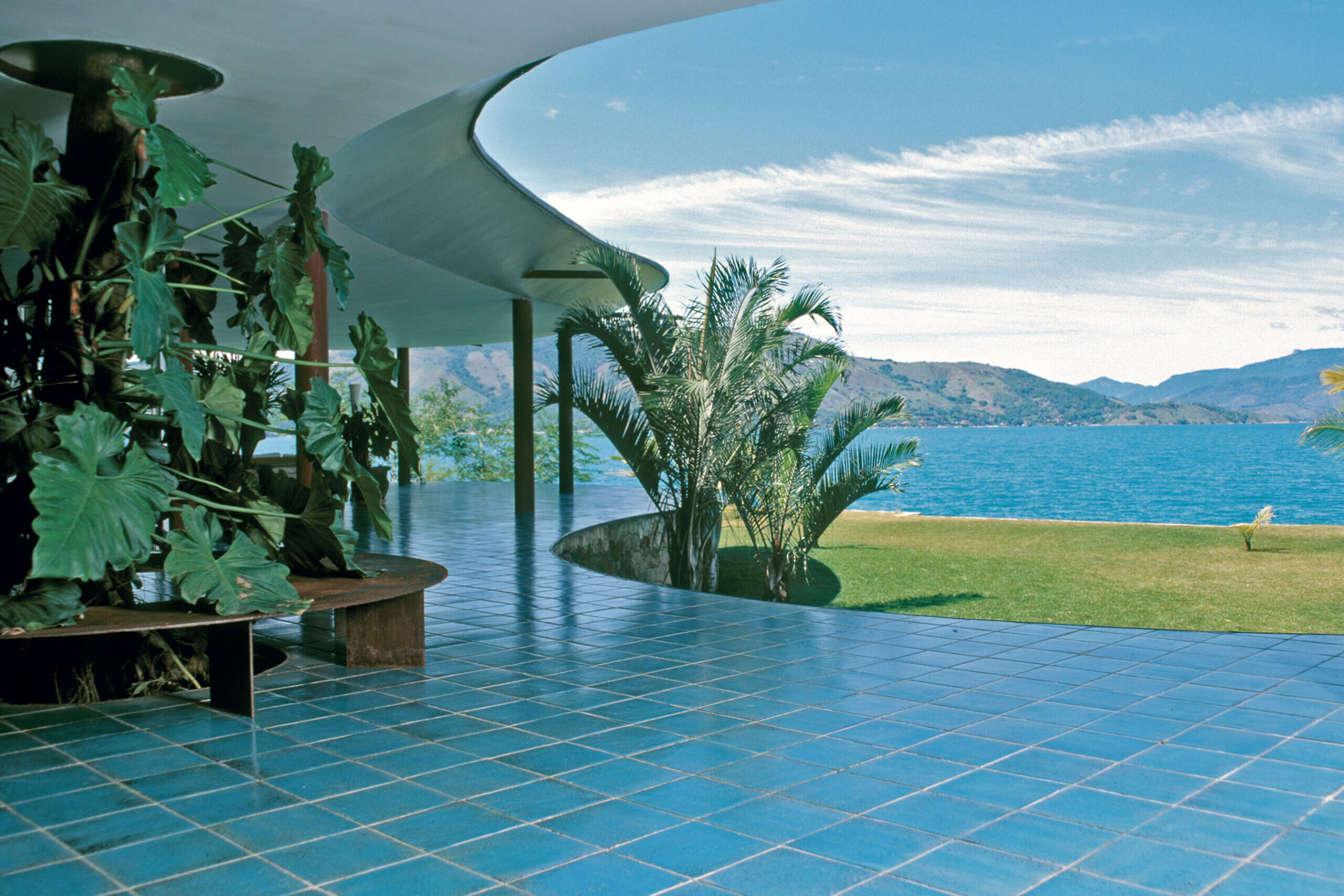 Without any straight lines, the form of this house recreates the curved outlines of the hills in which it is implanted, filling the space opened by a previous aggressive cut on the islands geography therefore restoring the original curves of the island topography.
The housetop, at the same level of the hill is a generous observatory offering panoramic views of the island. Covered in blue Brennard ceramic tiles and with corten steel benches, the housetop reproduces the colour of the sea and from far looks as though it harbours little lakes. The second floor is a suspended floor, progressively inclined, which highest part in the rear overhangs the walkway that leads into two large bedrooms. The first floor features a veranda also covered in blue ceramic tiles and a large living room open to the islands natural vegetation and illuminated by a glass longitudinal roof panel.
Constructed completely with concrete, the houses' structure required difficult calculations, since it had to withstand the heavy grassy garden. The narrow eaves provides a refined line to the thick concrete roof slab.