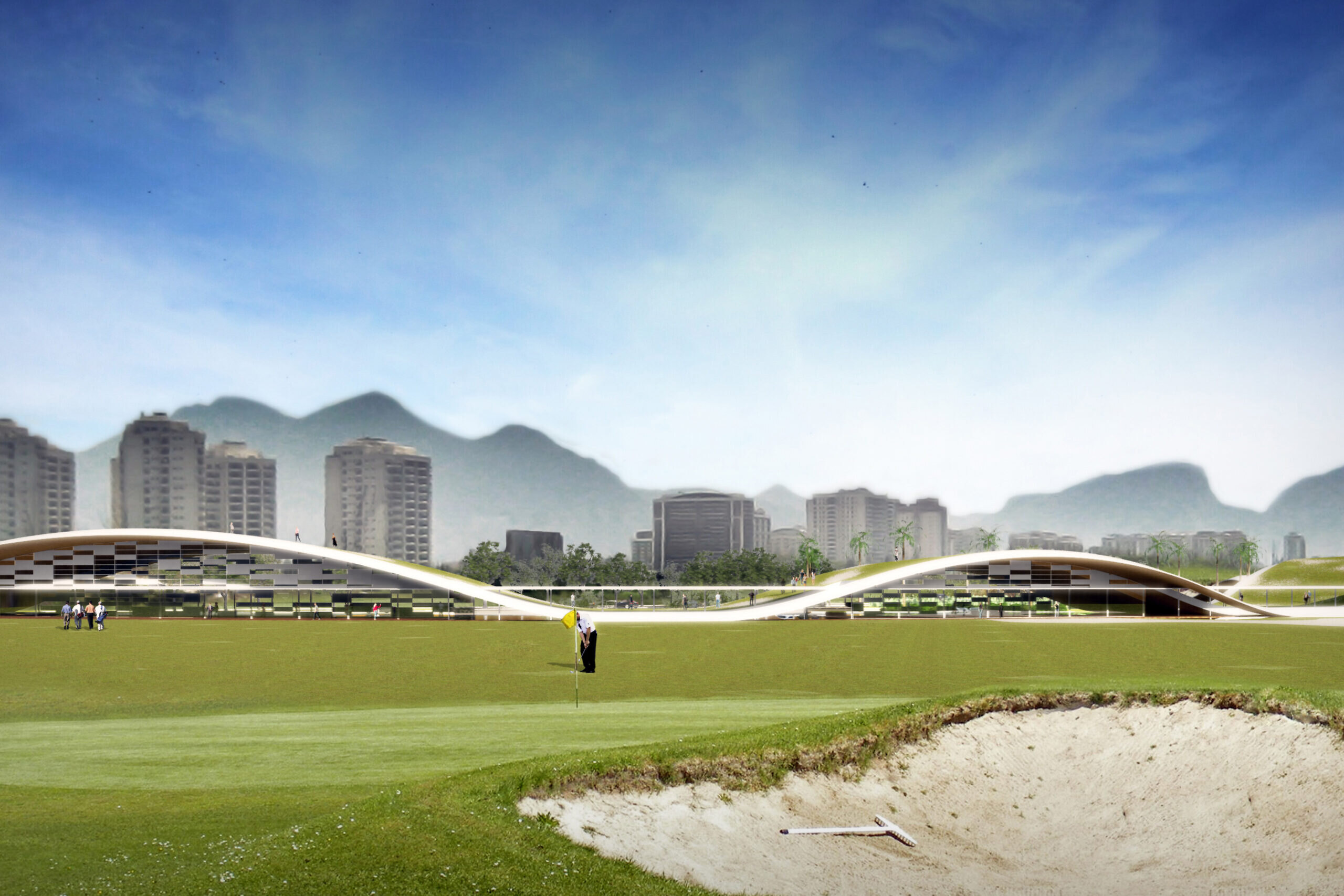 Olympic Golf Club
Rio de Janeiro, RJ
Facts
Conclusion

2012
Project
Office

Jacobsen Arquitetura
Office's Team

Paulo Jacobsen, Bernardo Jacobsen, Edgar Murata, Fernanda Maeda, Francisco Rugeroni, Jaime Cunha Junior, Marcela Siniauskas, Priscilla Martins, Rafael Henrique de Oliveira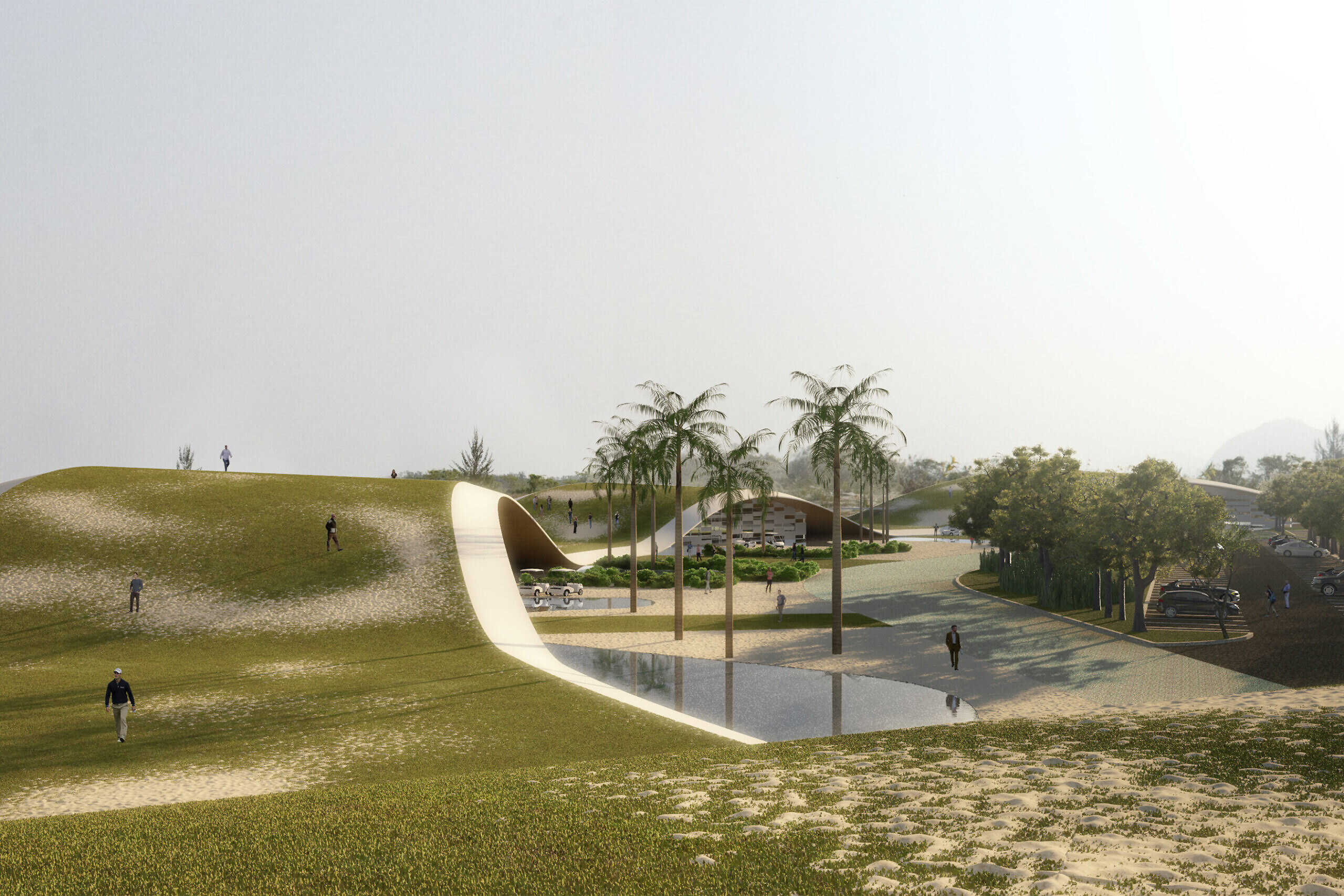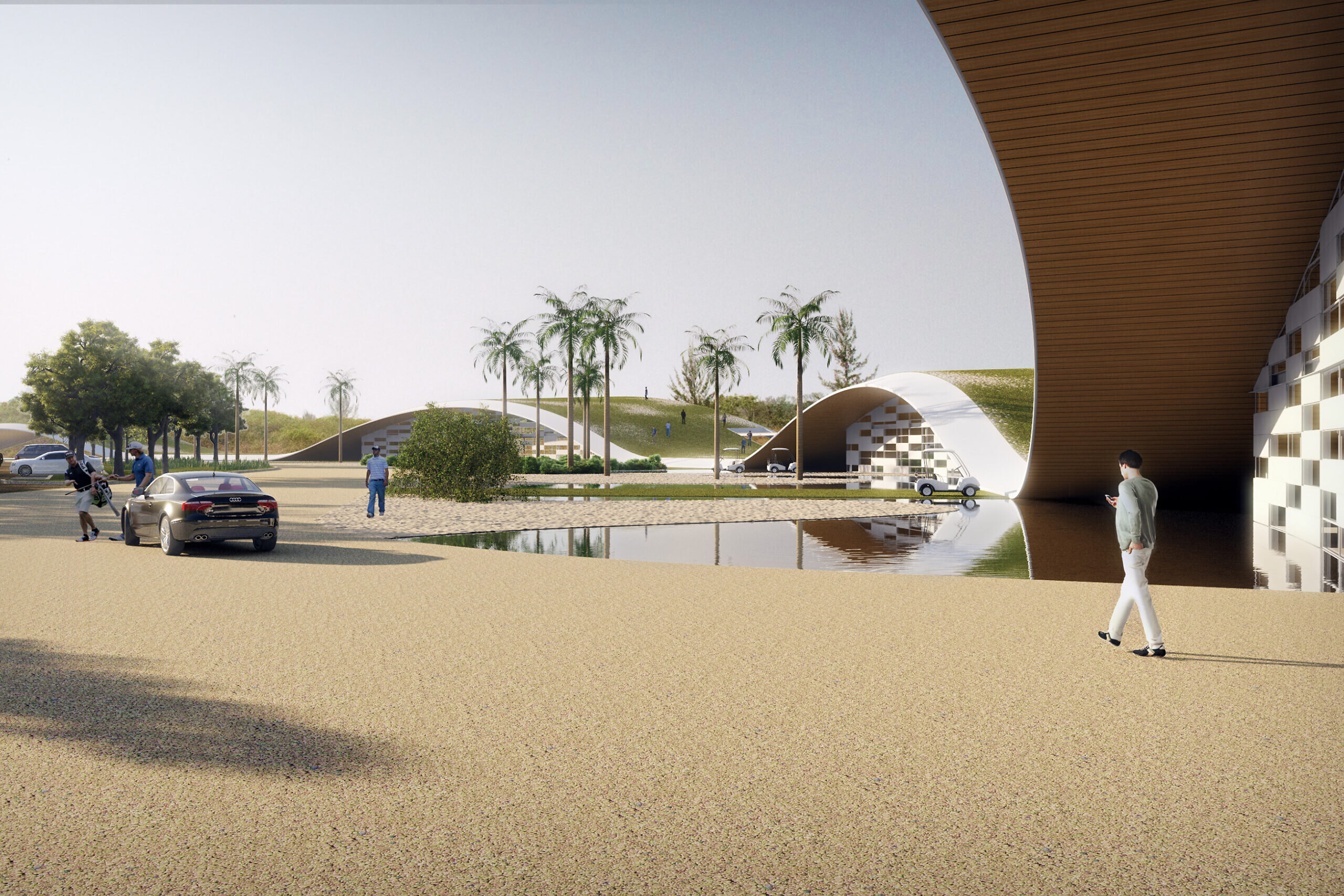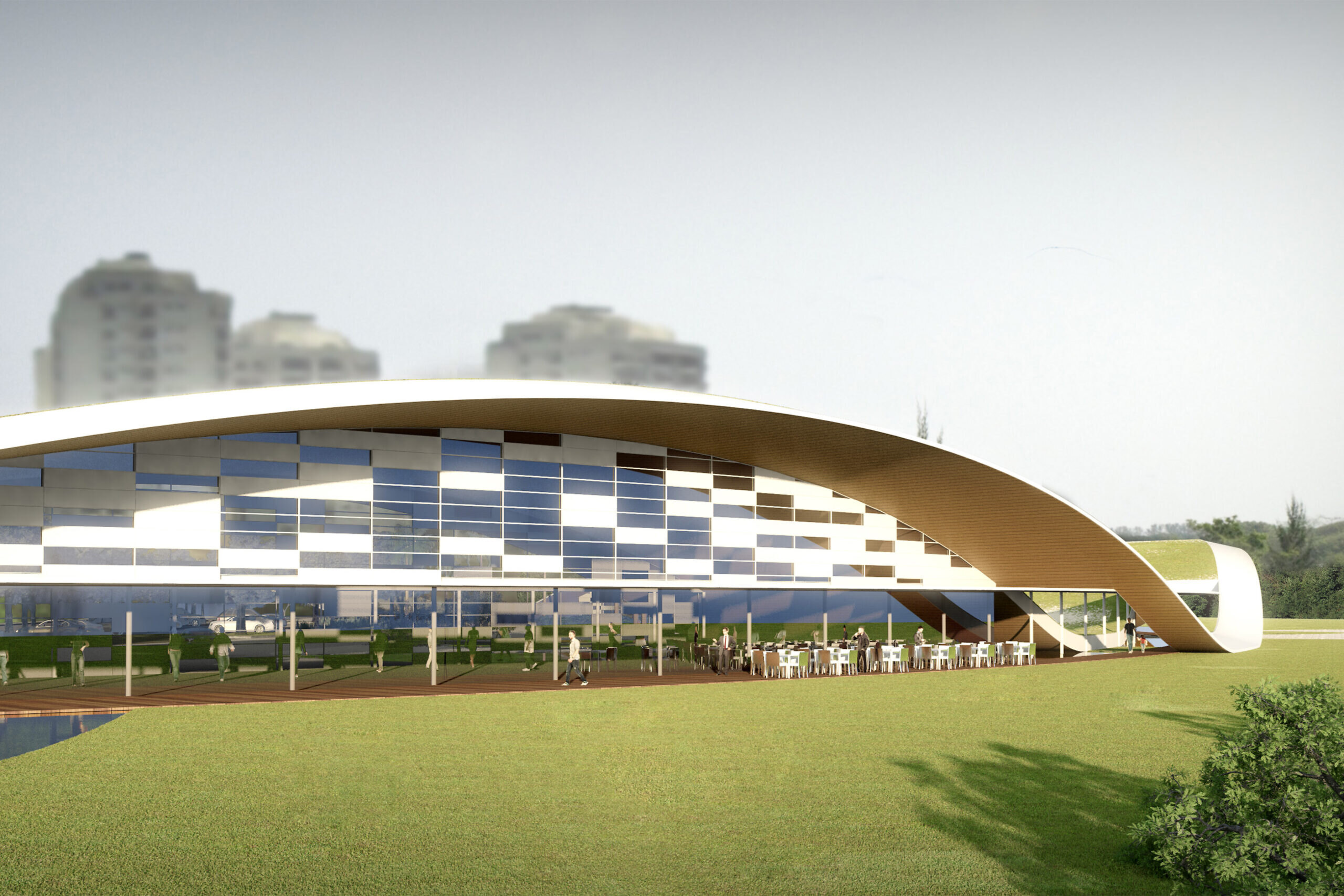 The return of golf to the Olympic Games in Rio de Janeiro in 2016 suggests the development of a project that reconciles the practice of this sport with the rich restinga ecosystem backdrop, imprinting a "Carioca" identity worldwide.
To merge the architecture with local nature and the meanderings of the golf course, our proposal is for a topographical construction mimicked in the environment, designed with the surrounding geological, aquatic and plant life in mind, striving for an ecological compatibility.
The arc-shaped installation refers to the motion of a golf swing. The form created from this movement was opportune with regard to the architectural solution defining the visuals, flows and sectorization of the program. The same form defines external access as well as the internal flows of people in relation to the golf course and driving range.
Our proposal is for placement of the program within this arc, leaving a generous space for our development of the landscaping project at the same time we intensify the public's relationship with the golf course.
The requested program was organized into four blocks. To connect these volumes, our thinking has been to put them under a single covering that projects a new smooth, natural topography, which allows both full accessibility to the interior of the building while also its reordering towards the golf course. The smooth transition of the different levels create paths leading to the highest points of the upper level, from which one can watch the match play and observe the Carioca landscape.
We see in this project the opportunity to put into practice an architectural and urban standard that values and respects the environment, incorporating the sustainable means available for the construction and the lifetime of the building, where the architecture represents an interpretation of the landscape not only in the formal aspect.