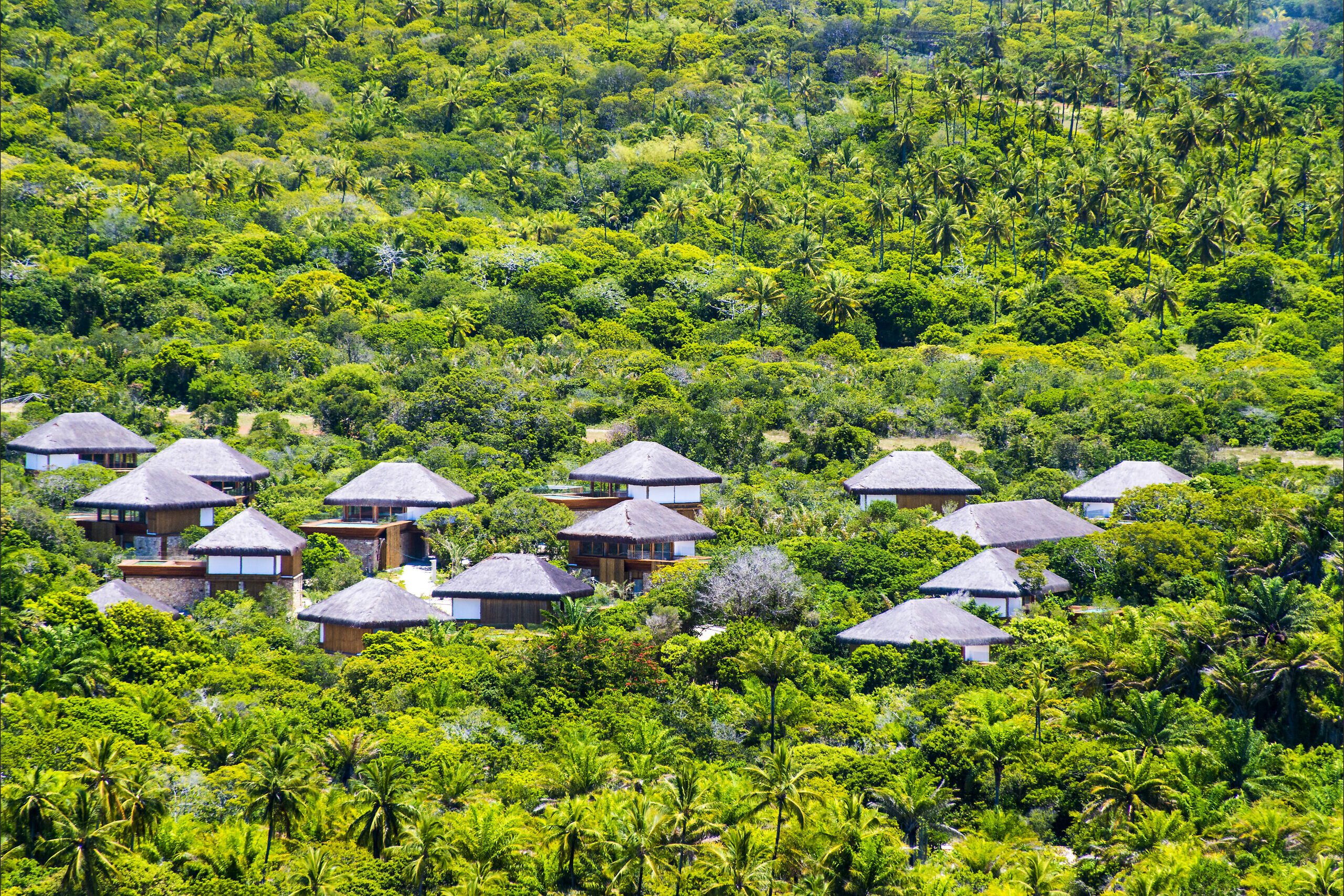 Eco Resort
Praia do Forte, BA
Facts
Total area

153.025,60 m²
Built area

9.040,70 m²
Conclusion

2010
Project
Office

Bernardes + Jacobsen Arquitetura
Office's Team

Edgar Murata, Jaime Cunha Junior, Rafael Henrique de Oliveira, Valesca Daólio
Interiors

Bernardes + Jacobsen Arquitetura (Eza Viegas)
Light Design

Lightworks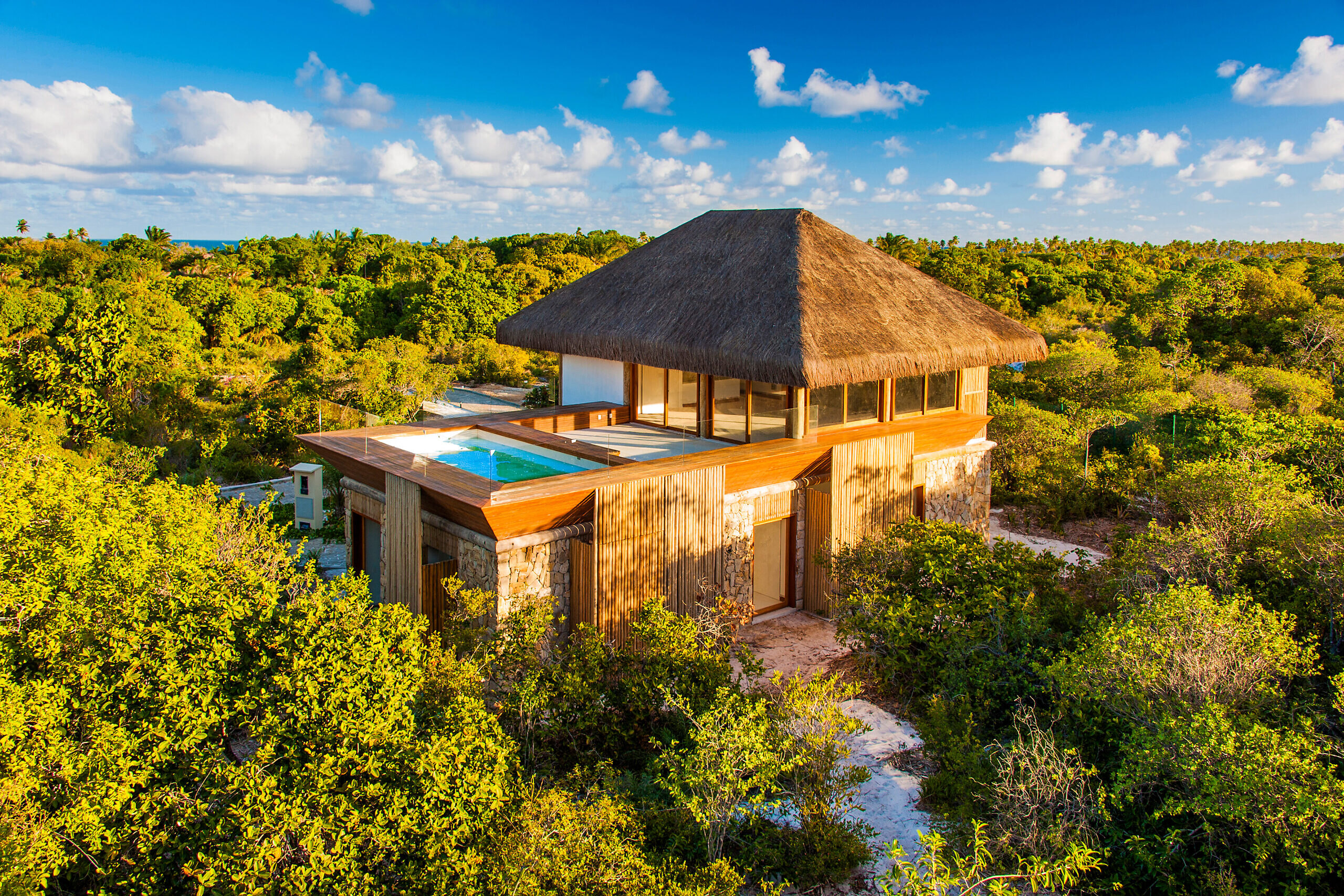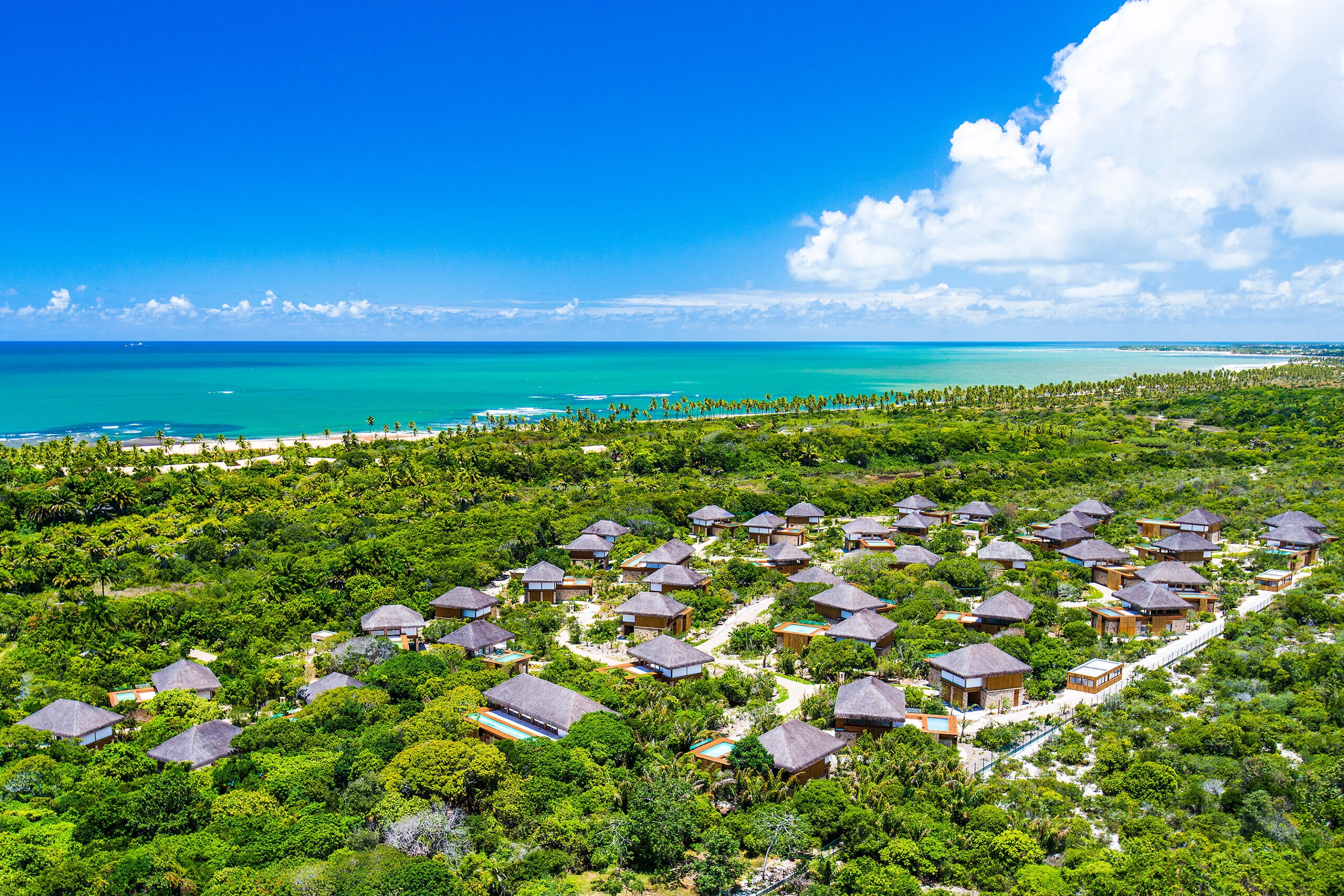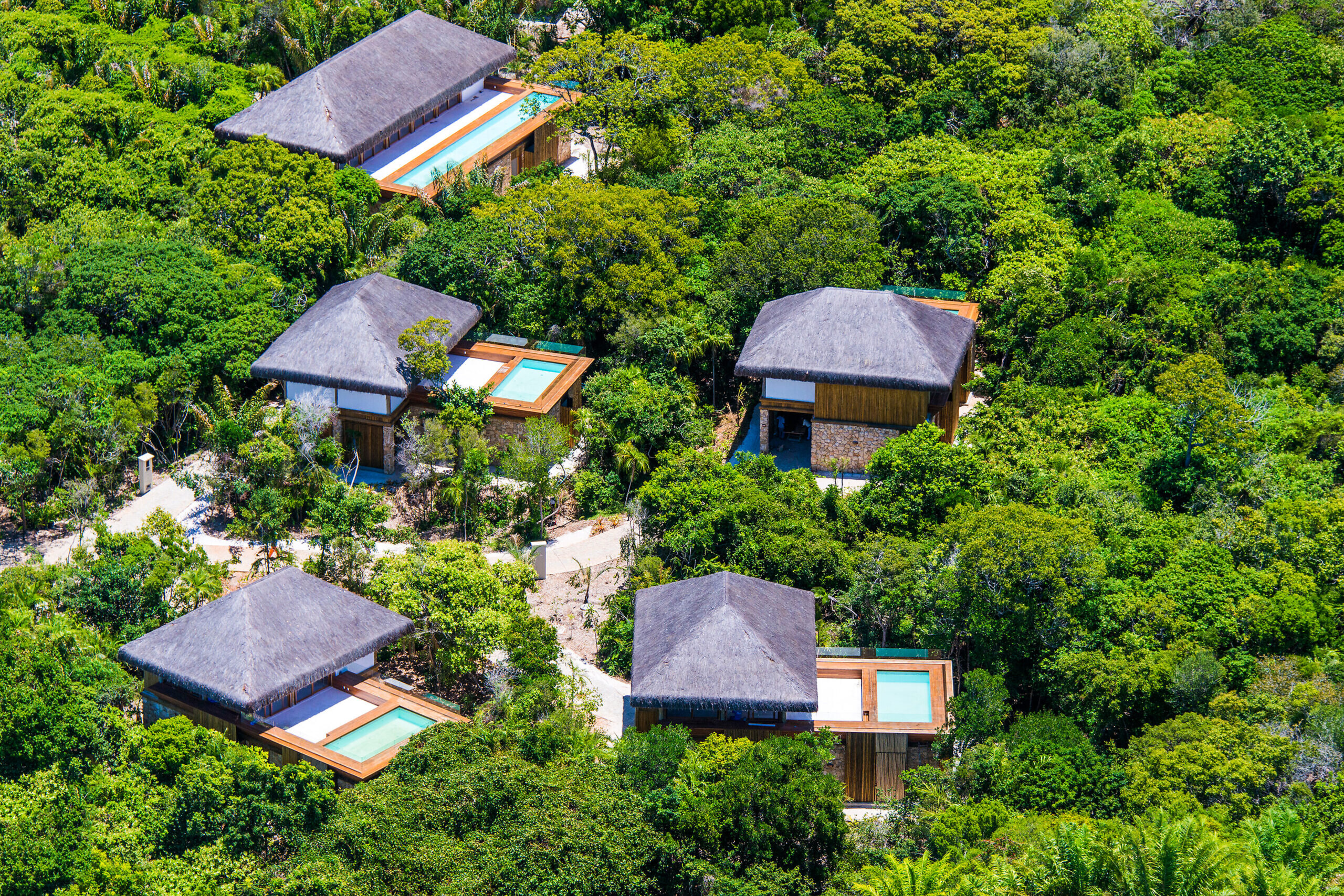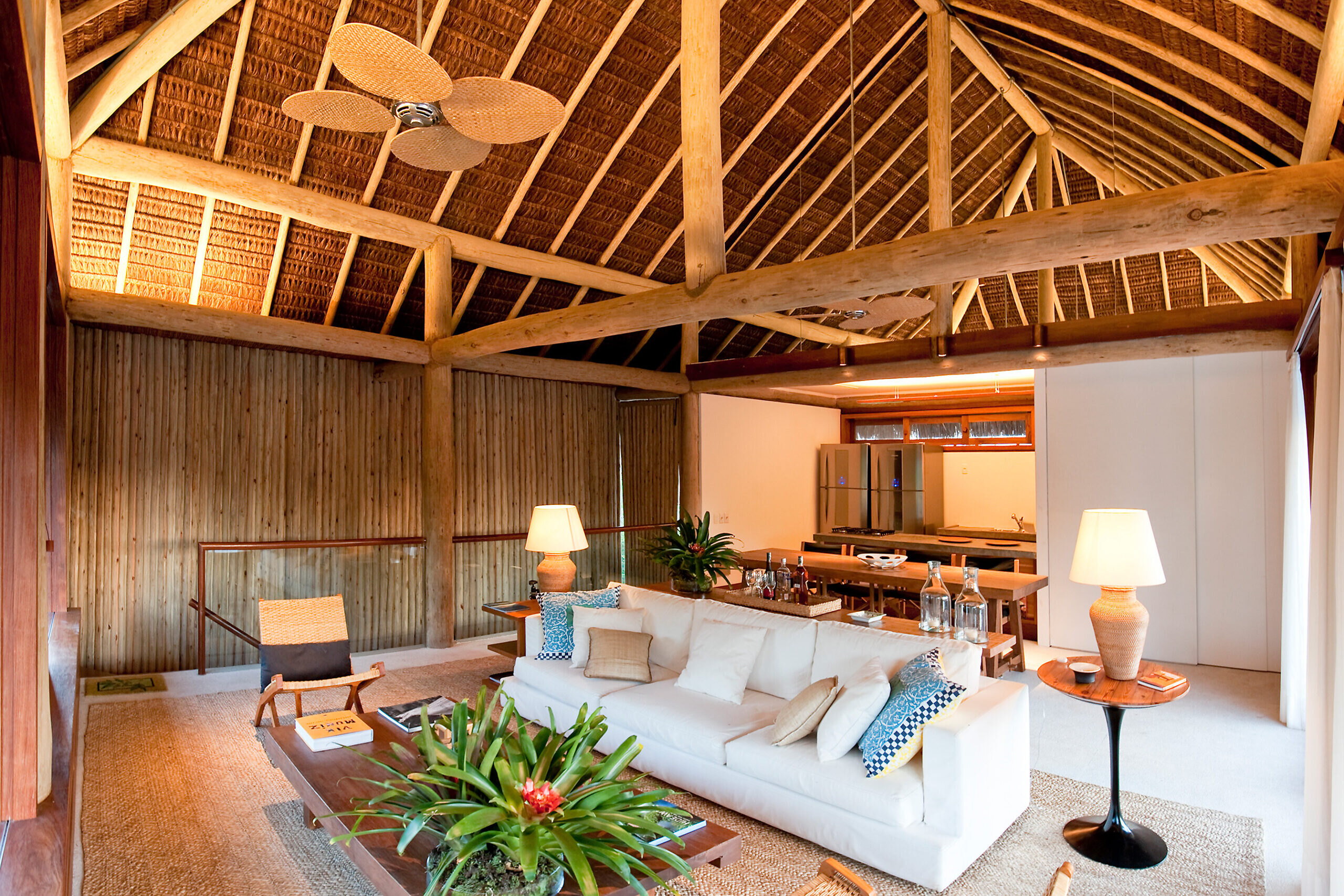 Building this resort on a property made up of private homes, a hotel and services in Praia do Forte in Bahia was inspired by the shape of a bouquet of flowers.
The concept of this project, which seems to be rather random, was designed and developed with landscaper Fernando Chacel and sought to preserve the natural landscaping of the region to the maximum.
The sand paths, where only electric cars circulate, take us to the houses like different branches of a bouquet lead to the flowers.
There are three different types of houses. In all, however, we established a social and recreational environment consisting of a living room, kitchen, terrace and pool on the top floor, taking full advantage of the view of the beautiful surrounding scenery, and the private part on the lower floor, a little more reserved.
For finishing, we used natural materials such as wood, bamboo, stone and straw. And for the construction, we applied local building techniques, such as thatched roofs.