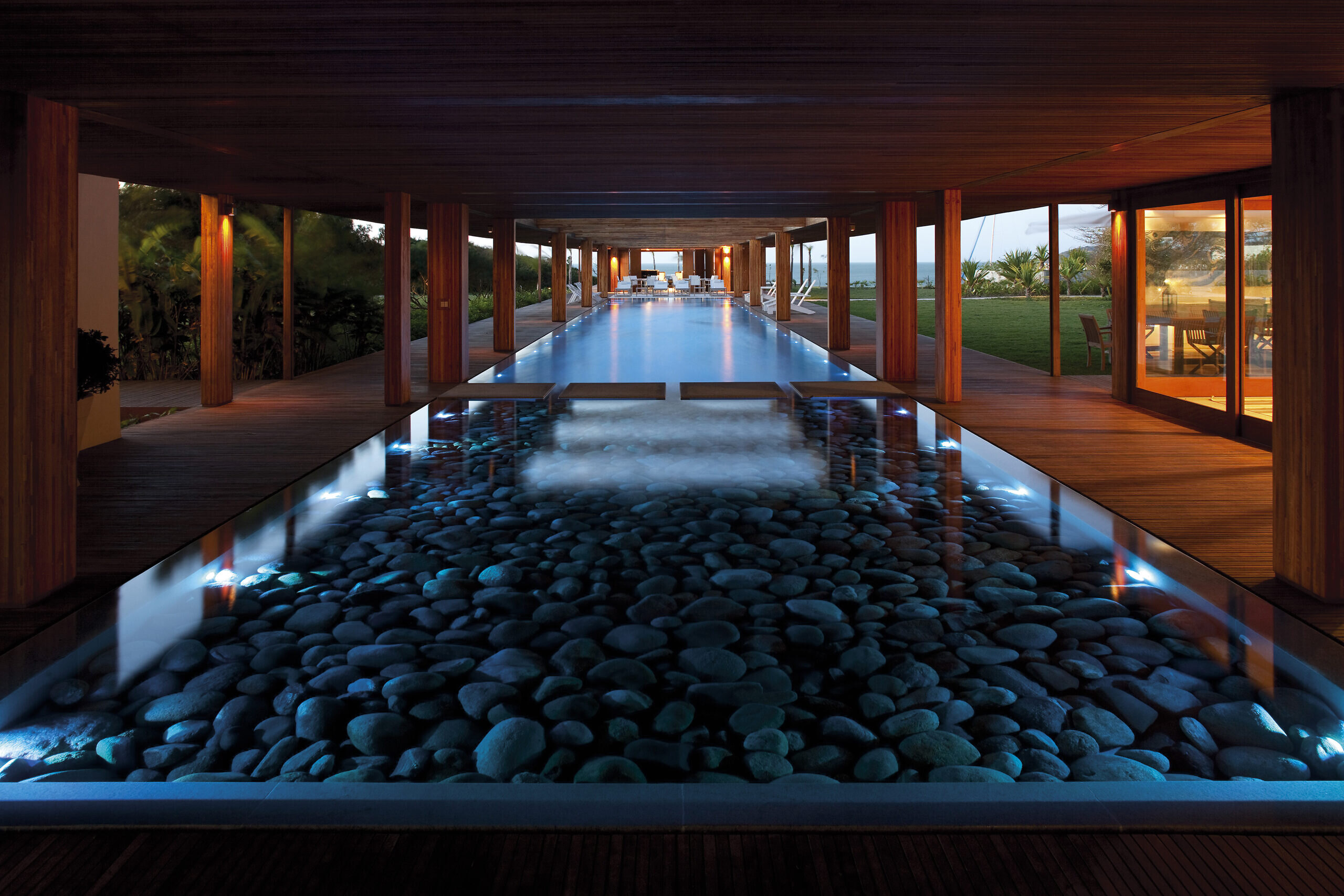 RW House
Búzios, RJ
Facts
Total Area

39.000,00 m²
Built Area

4.900,00 m²
Conclusion

2008
Project
Office

Bernardes + Jacobsen Arquitetura
Office's Team

Edgar Murata, Frederico Escobar Sabella, Márcia Santoro
Interiors

Toninho Noronha Arquitetura
Light Design

Maneco Quinderé
Landscape

Fernando Chacel
Photos

Leonardo Finotti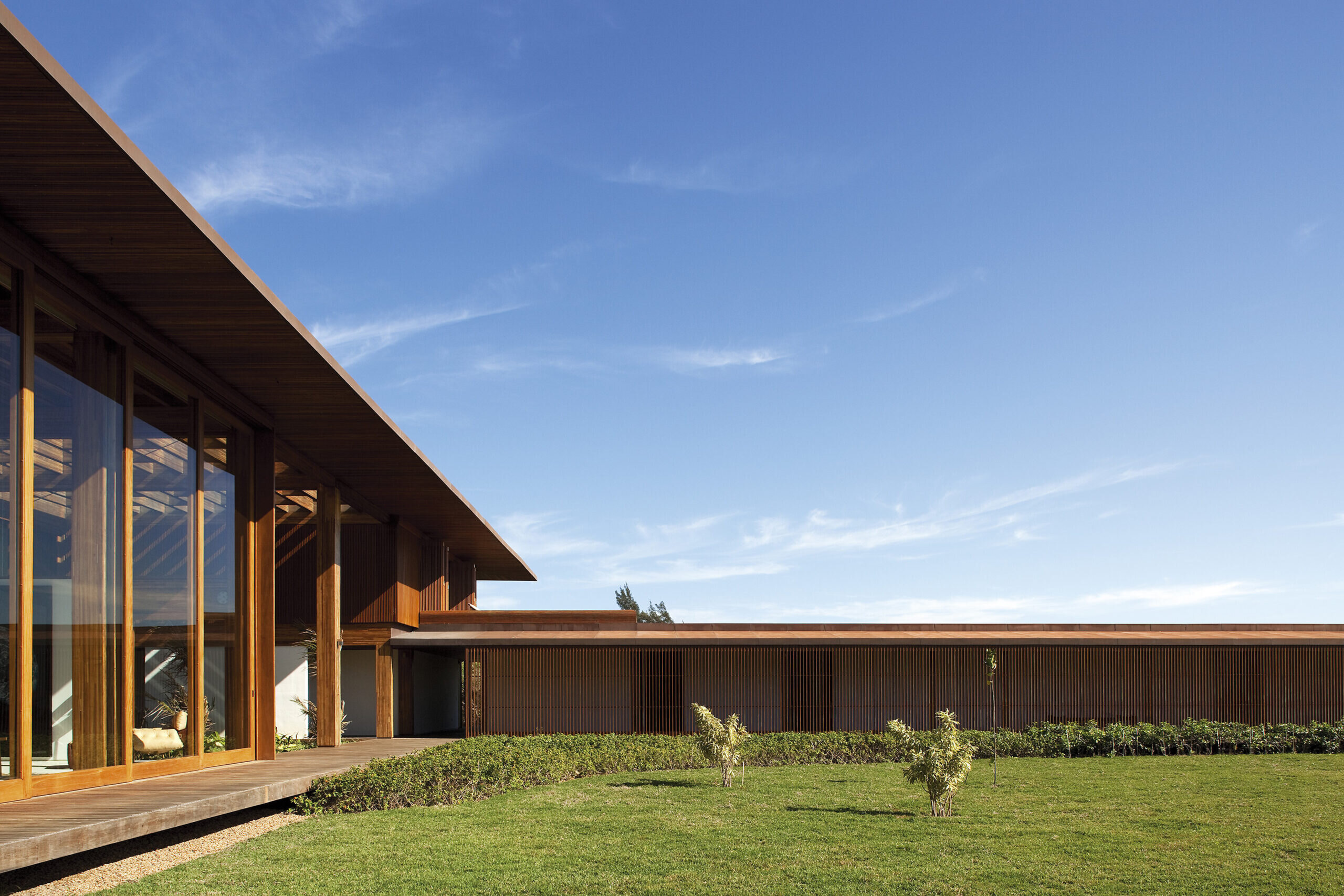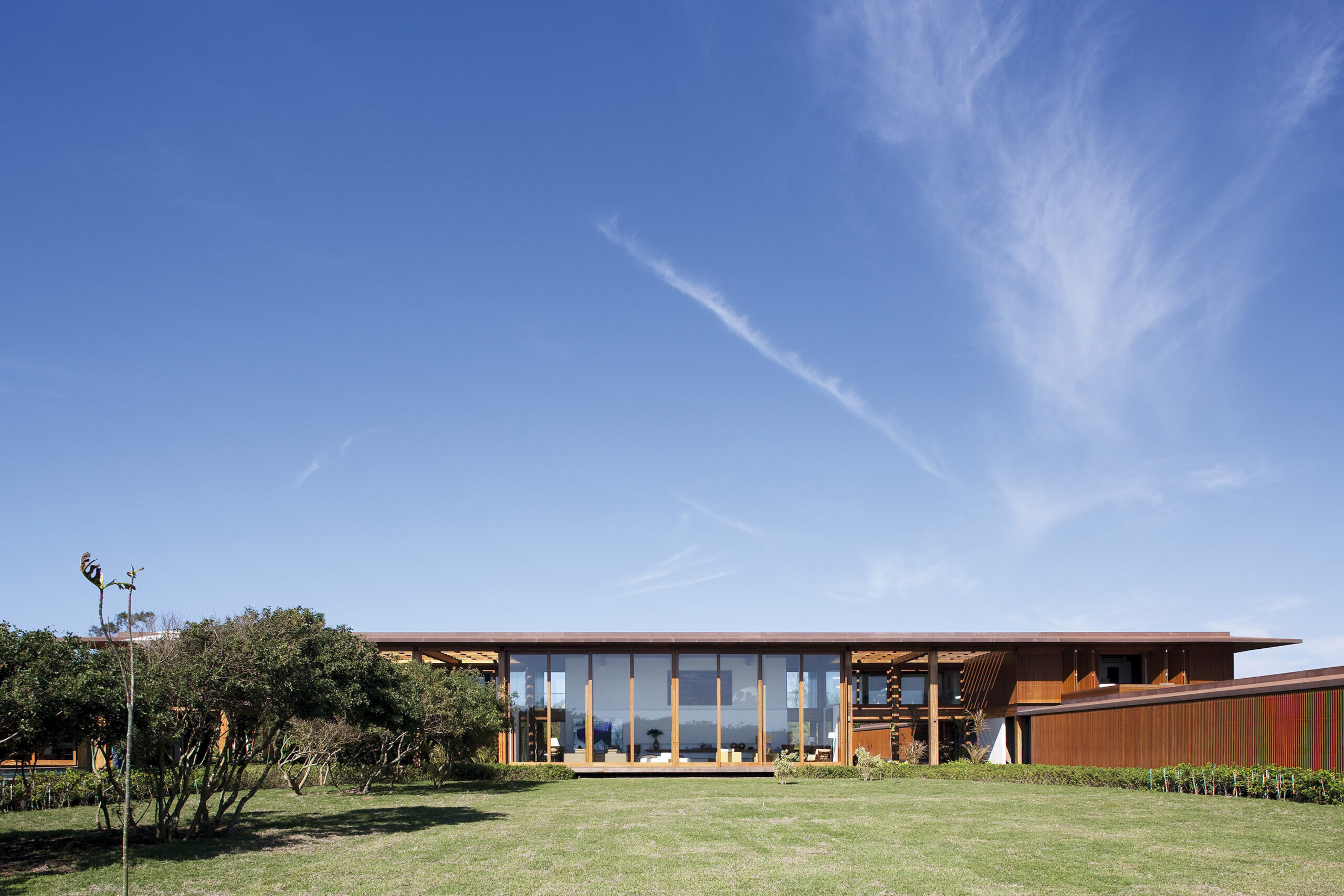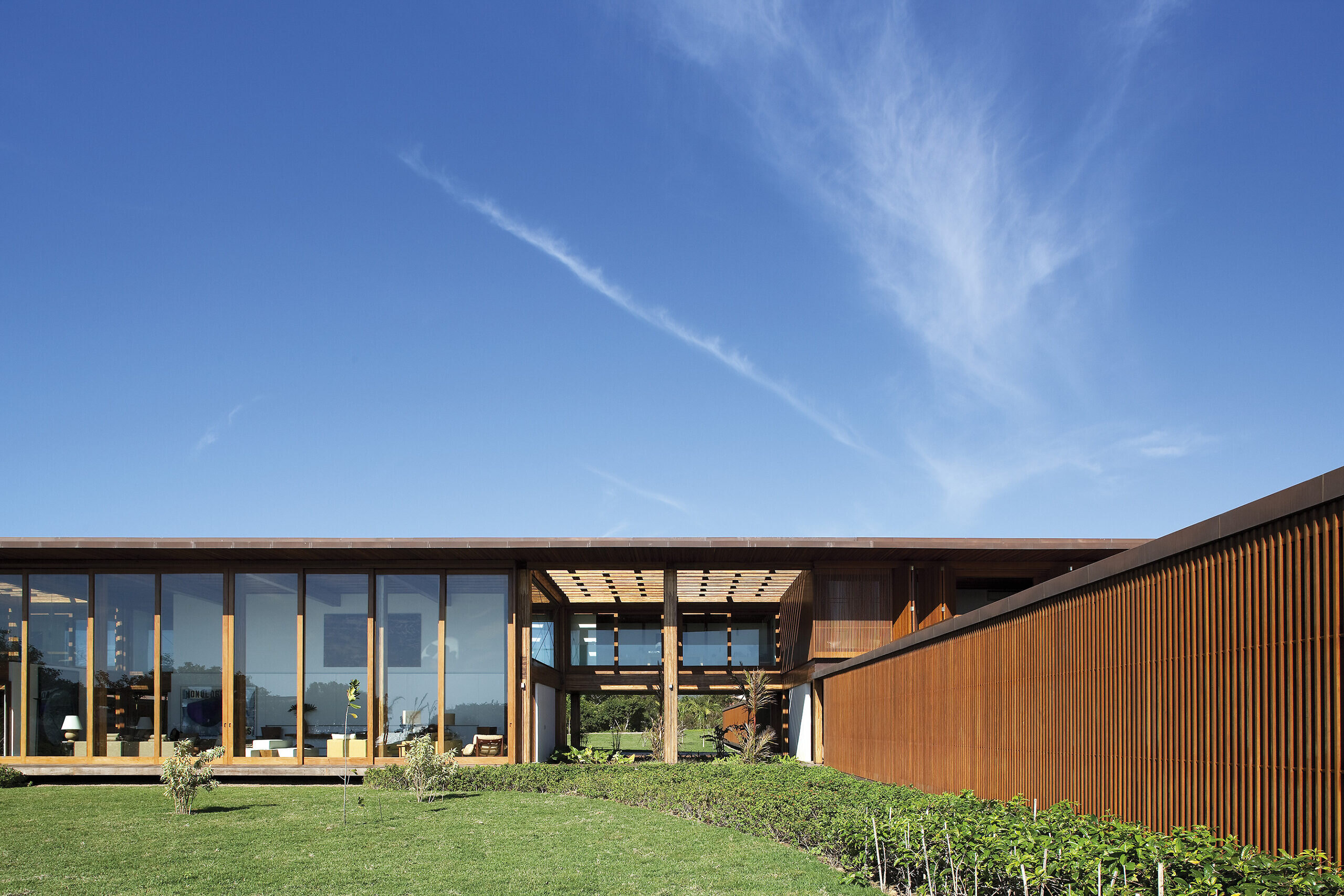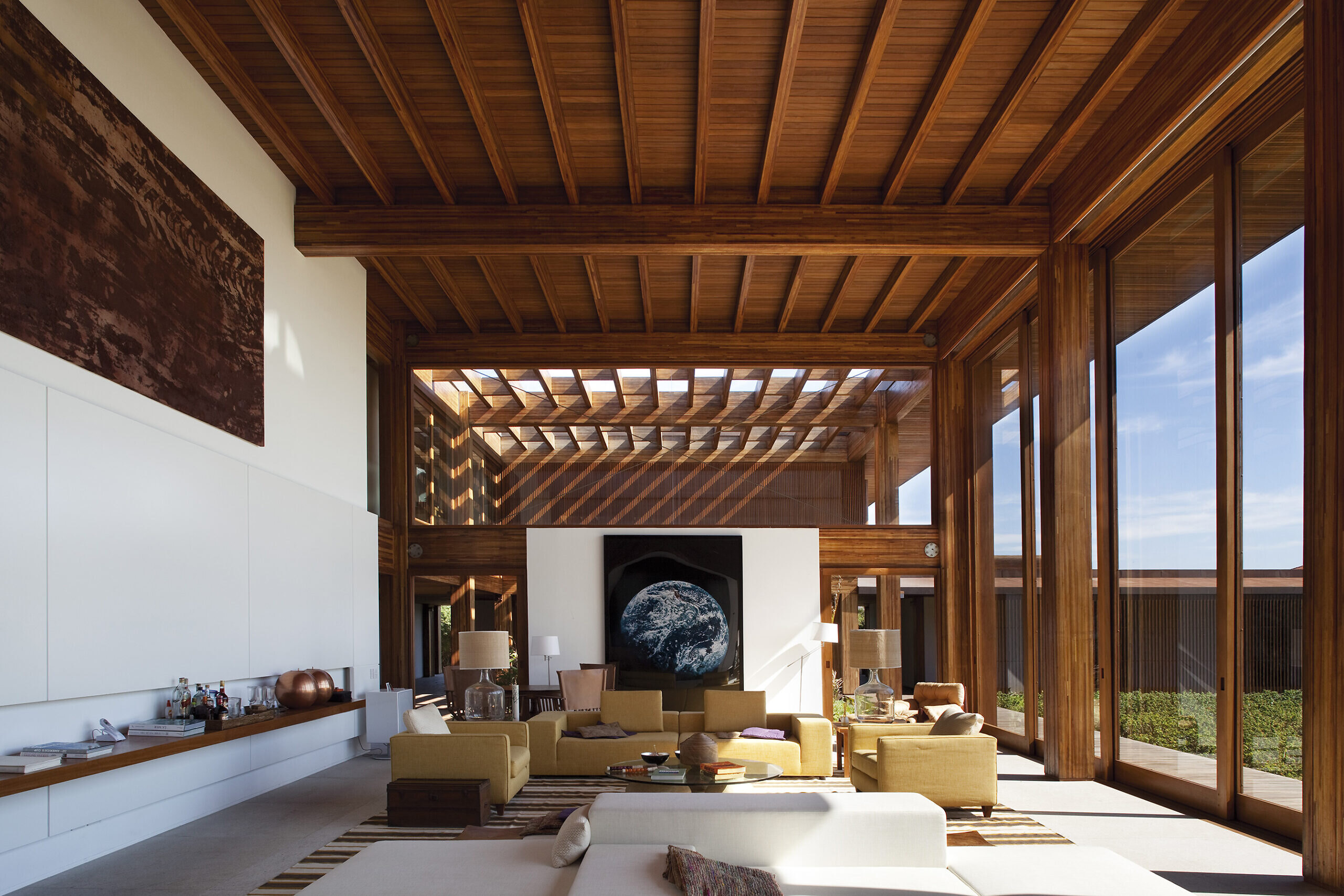 In a site in front of the beach, the extensive program for a big family was distributed exploring the horizontality and the sectoring. Without any obstruction to the ocean view because of the reduced second pavement floor which contains only the two master suites. The privacy is maintained by this site implantation, in a way that the house cannot be seen by the beach observer.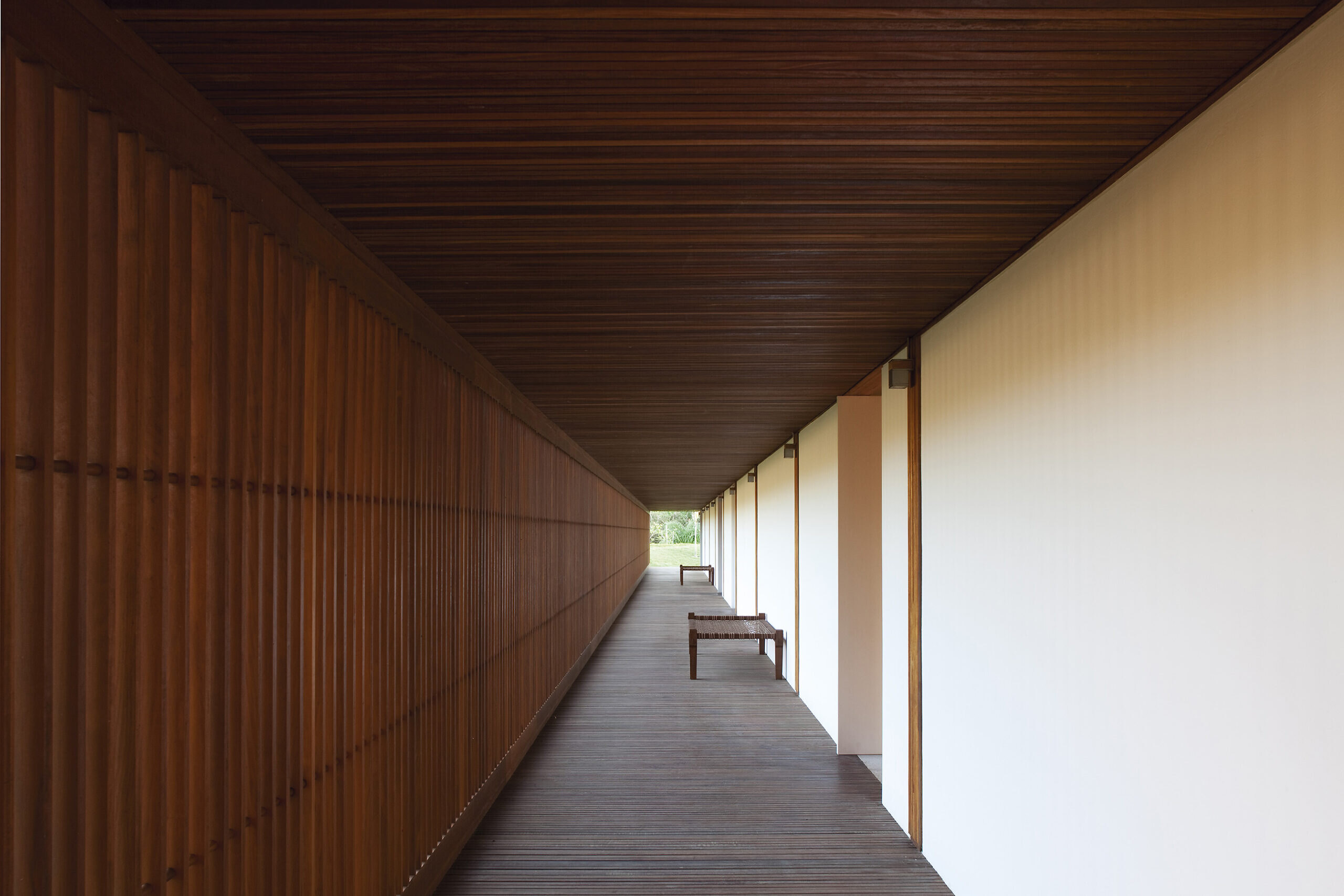 The plan, in a shape of a big "H", divides the three different axes of the house. In the first axis there are the ensuites intercalated with gardens which are linked to the bathrooms, taking the external site and environment to the inside of the house. In the second axis, the central one, a big circulation interconnects the privates circulations and the living room, that have double height ceiling with proximally 6,00 m height and wood frame glass windows with a view looking at the garden and the beach . Over the side walls the shutting with glass takes the natural lighting through the wood structure to the inside of the room. The third axis prioritizes leisure. The swimming pool marks the transition between the social area and the gourmet balcony, firstly with a stone lake and then with the pool, that has shadow areas in consequence of the structure cornice mooring.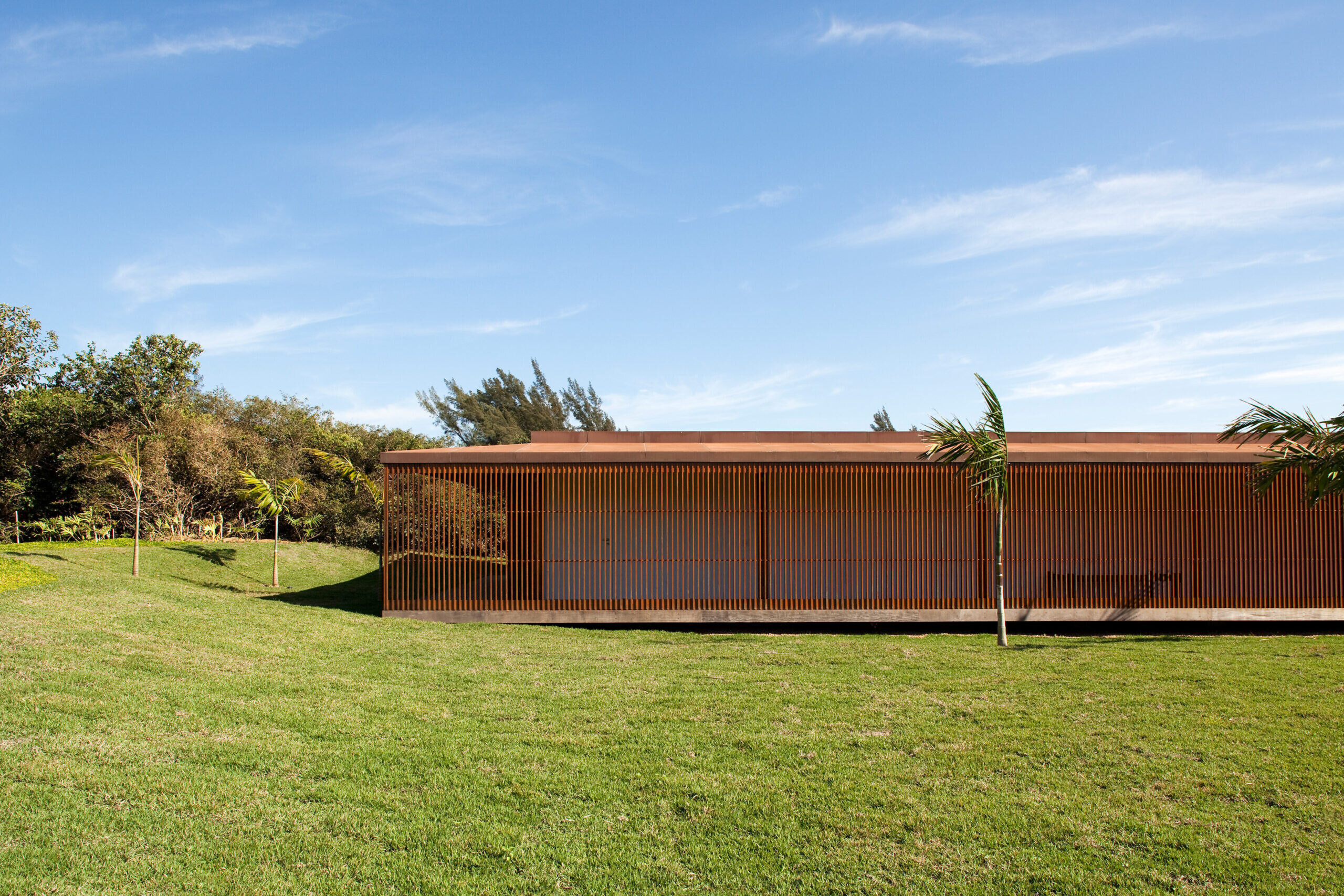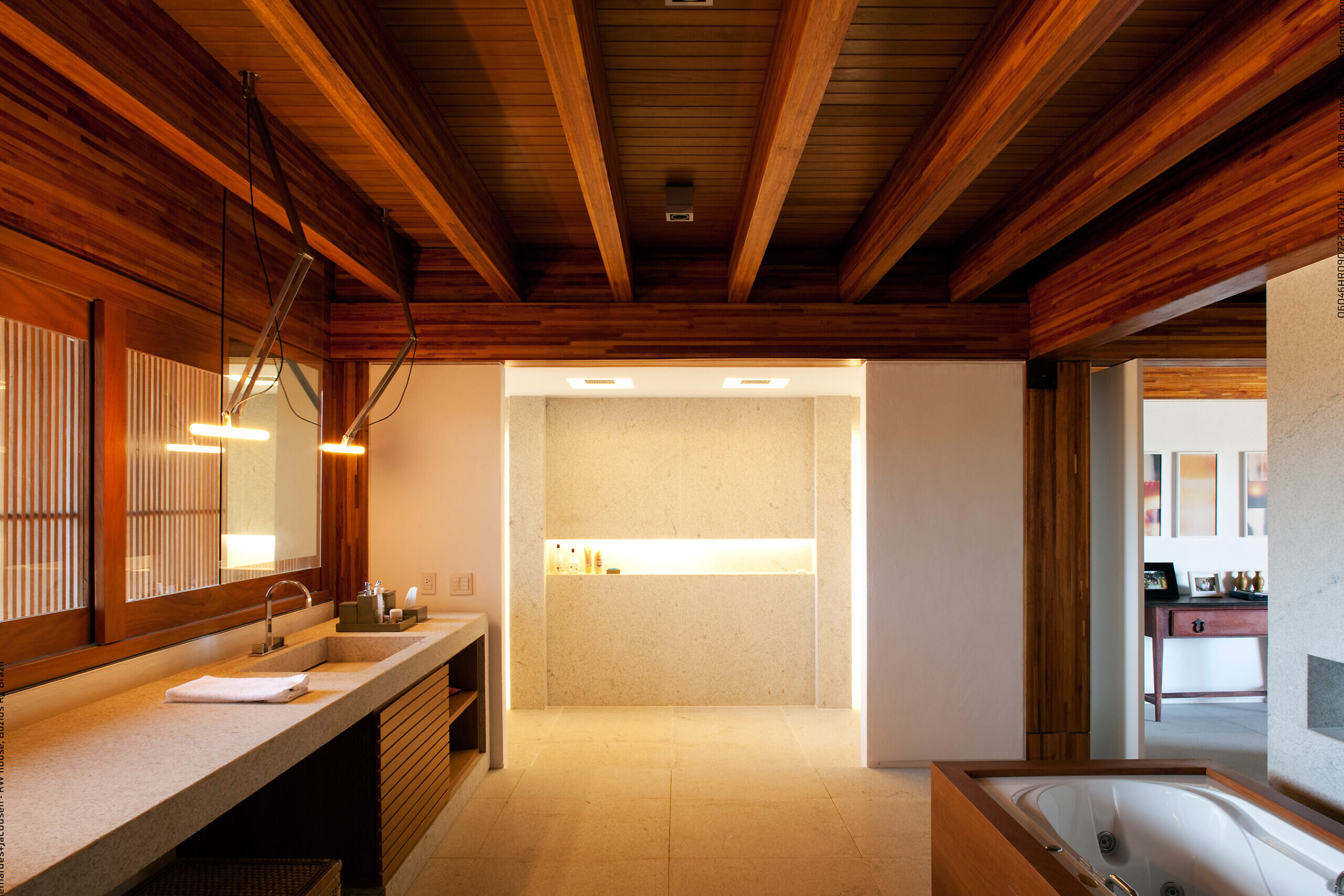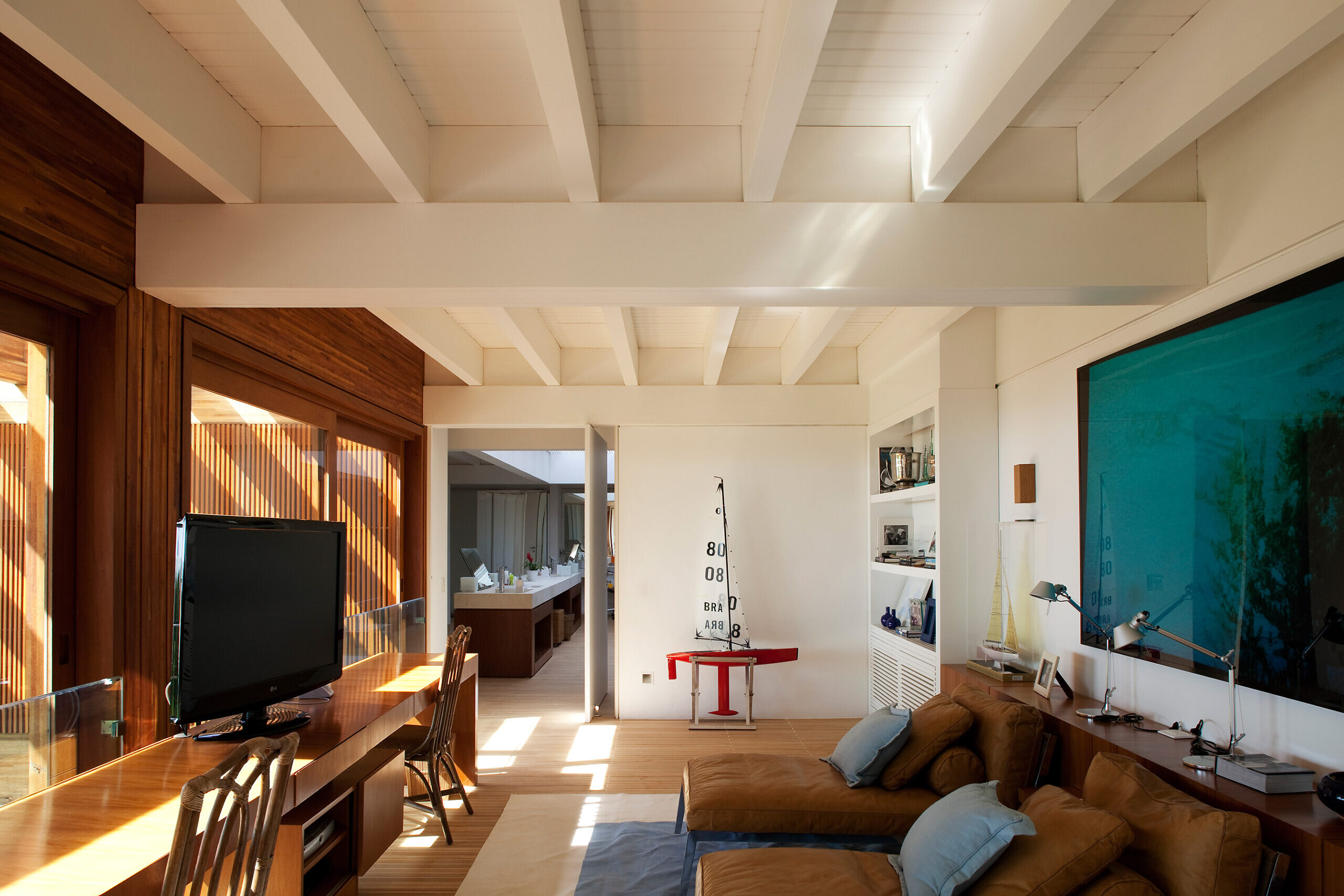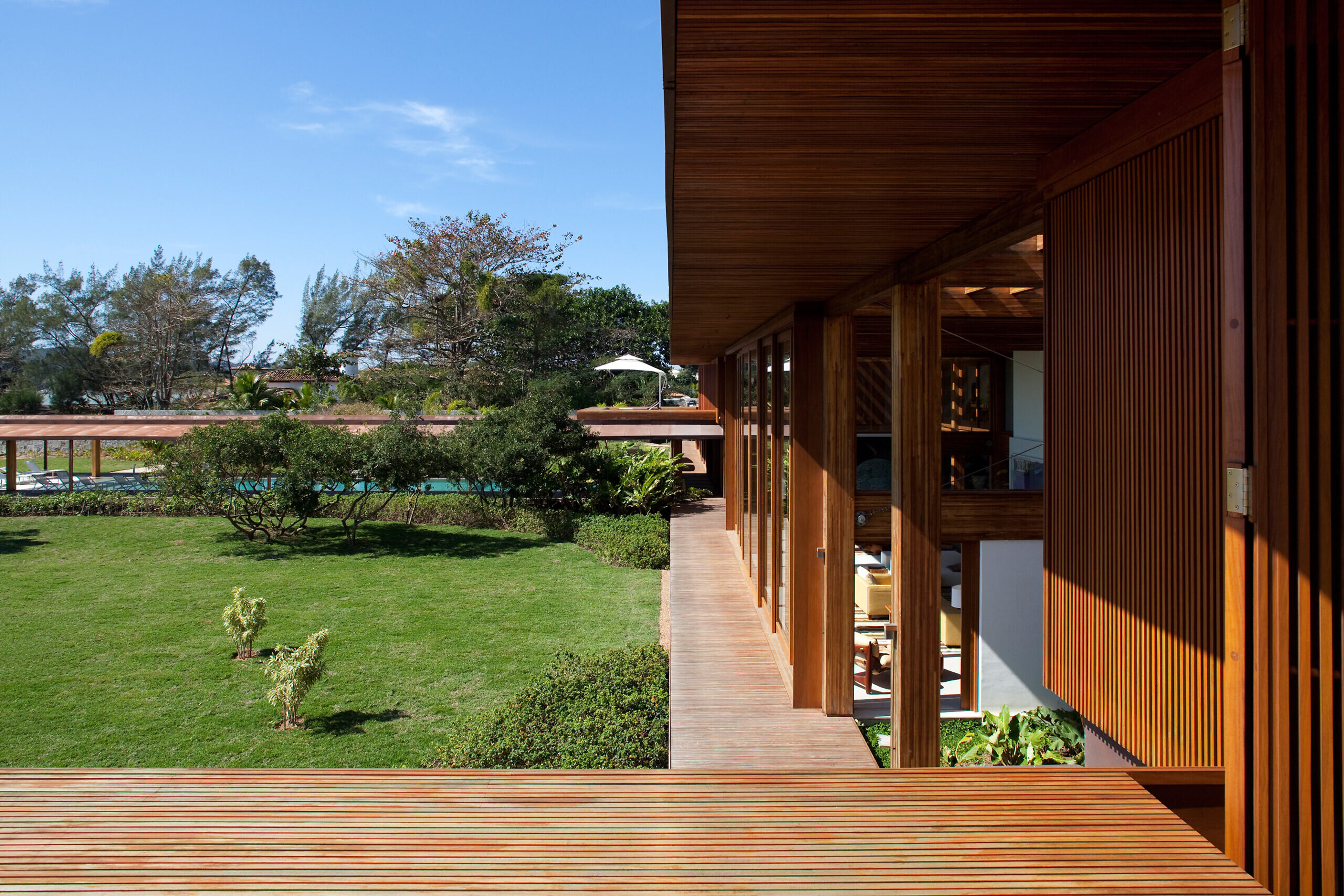 The concerning to use certificated wood created the structural concept adopted. All the structure is made of reforest eucalyptol wood laminated without any type of covering on the beams.
Since the house has rooms and corridors that are opened to the environment, it is well ventilated and illuminated. The internal gardens also help ventilate and illuminate the bathrooms.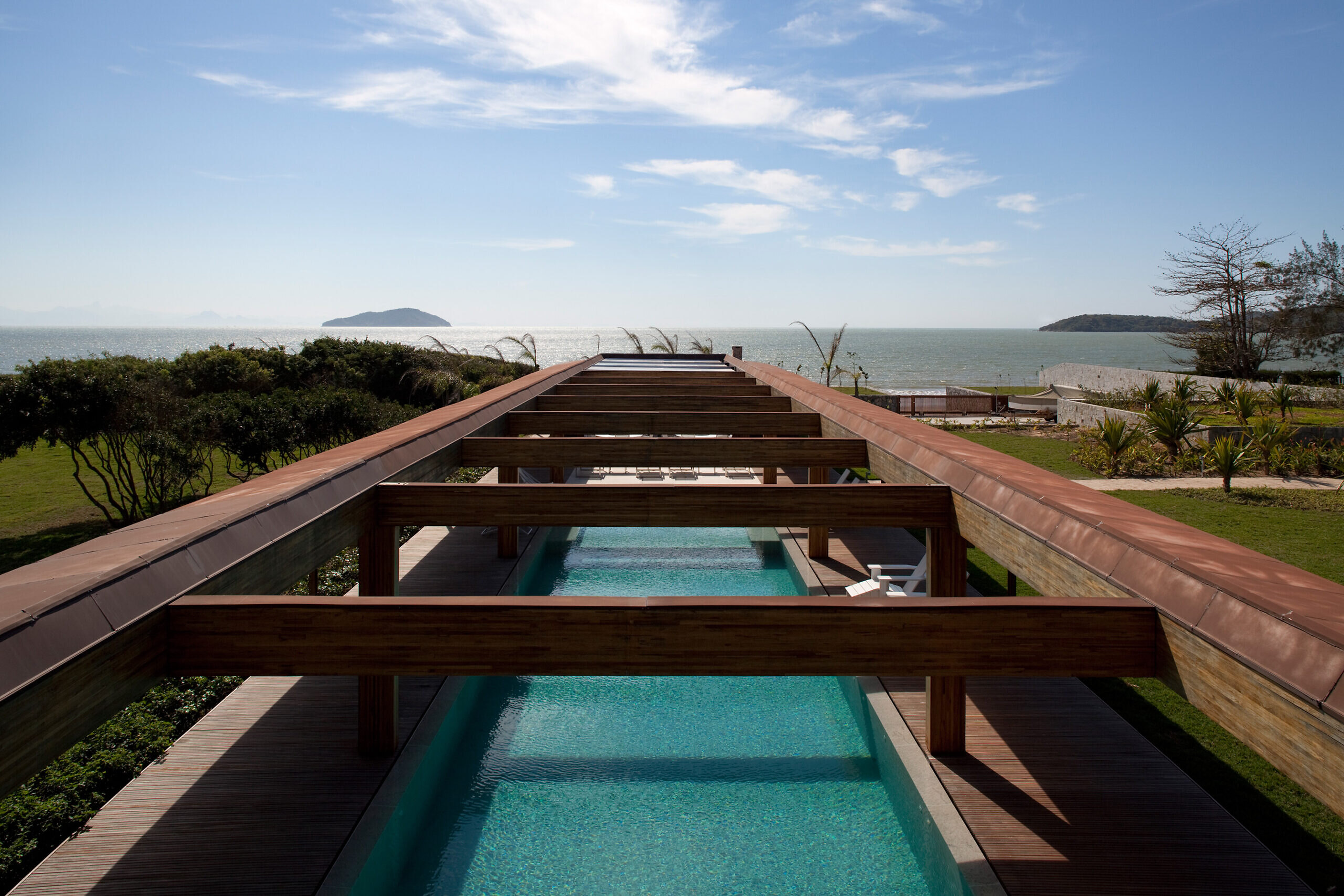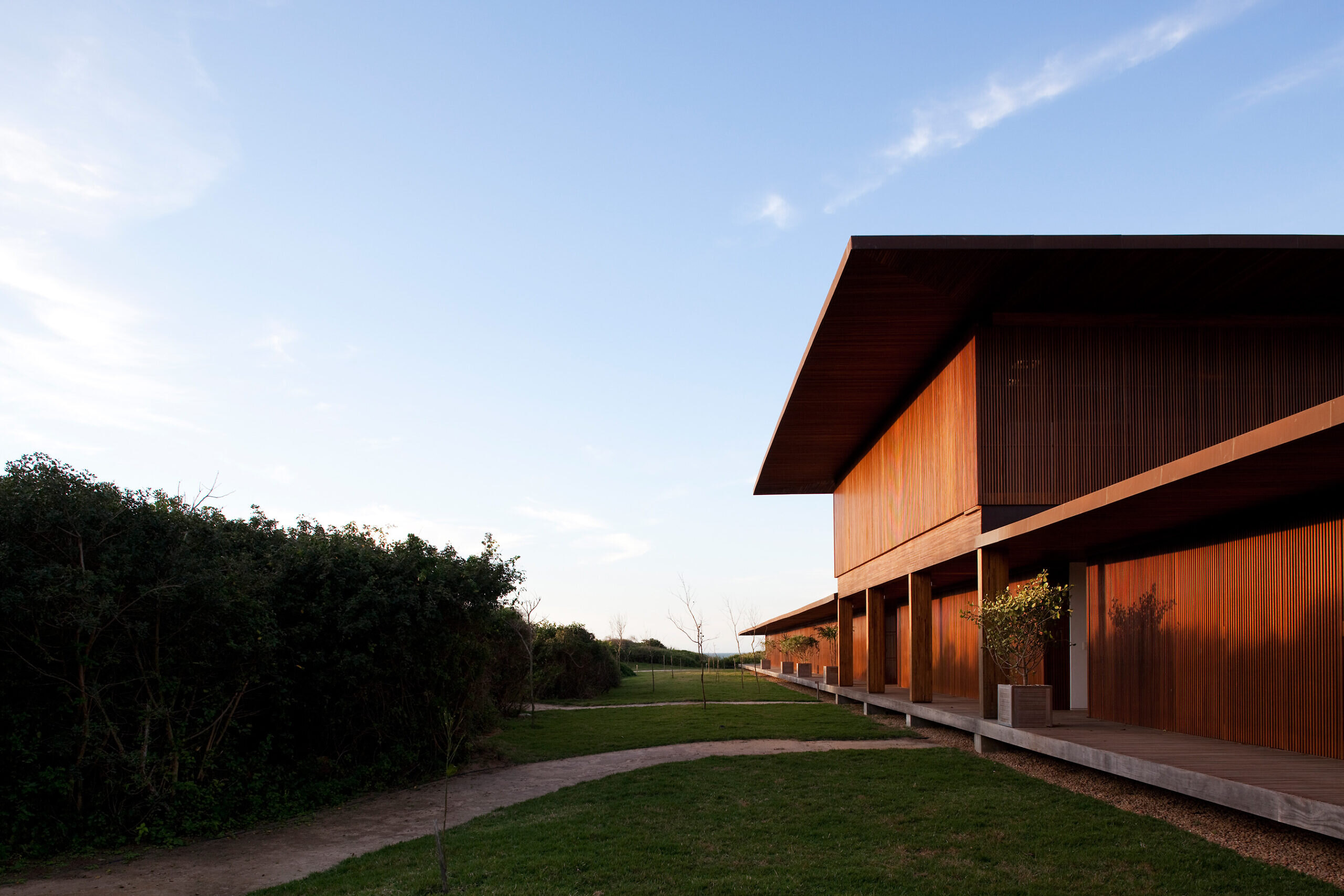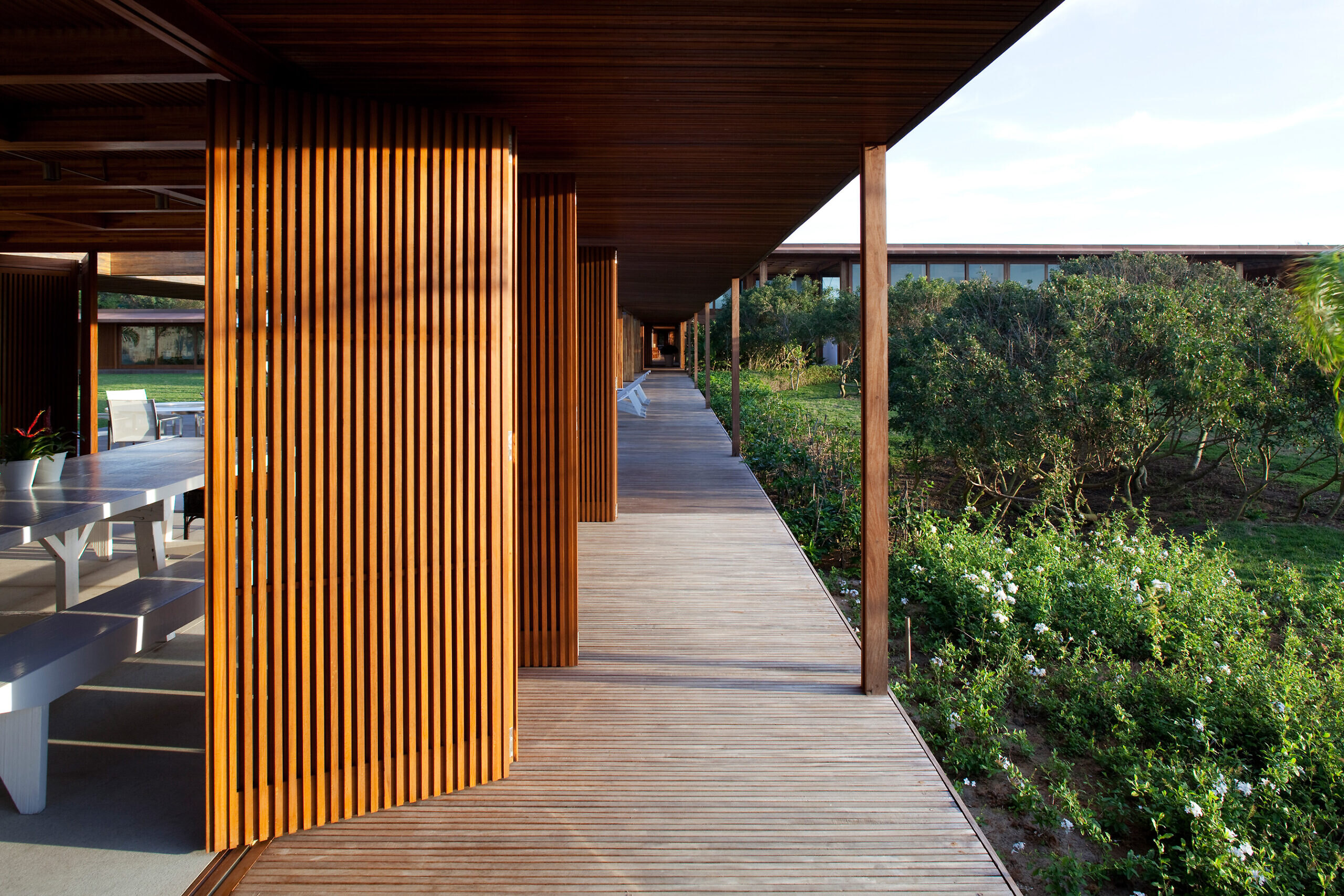 The wood panel's concept was created to work as a protection from the sun insulation and adopted as the esthetical concept of the house. It also works very well for the tropical weather of the region. These panels differentiate the external circulations, but also the private ones, since it protects the ensuites accesses. The wood detail, although similar, is different from the windows and doors detail.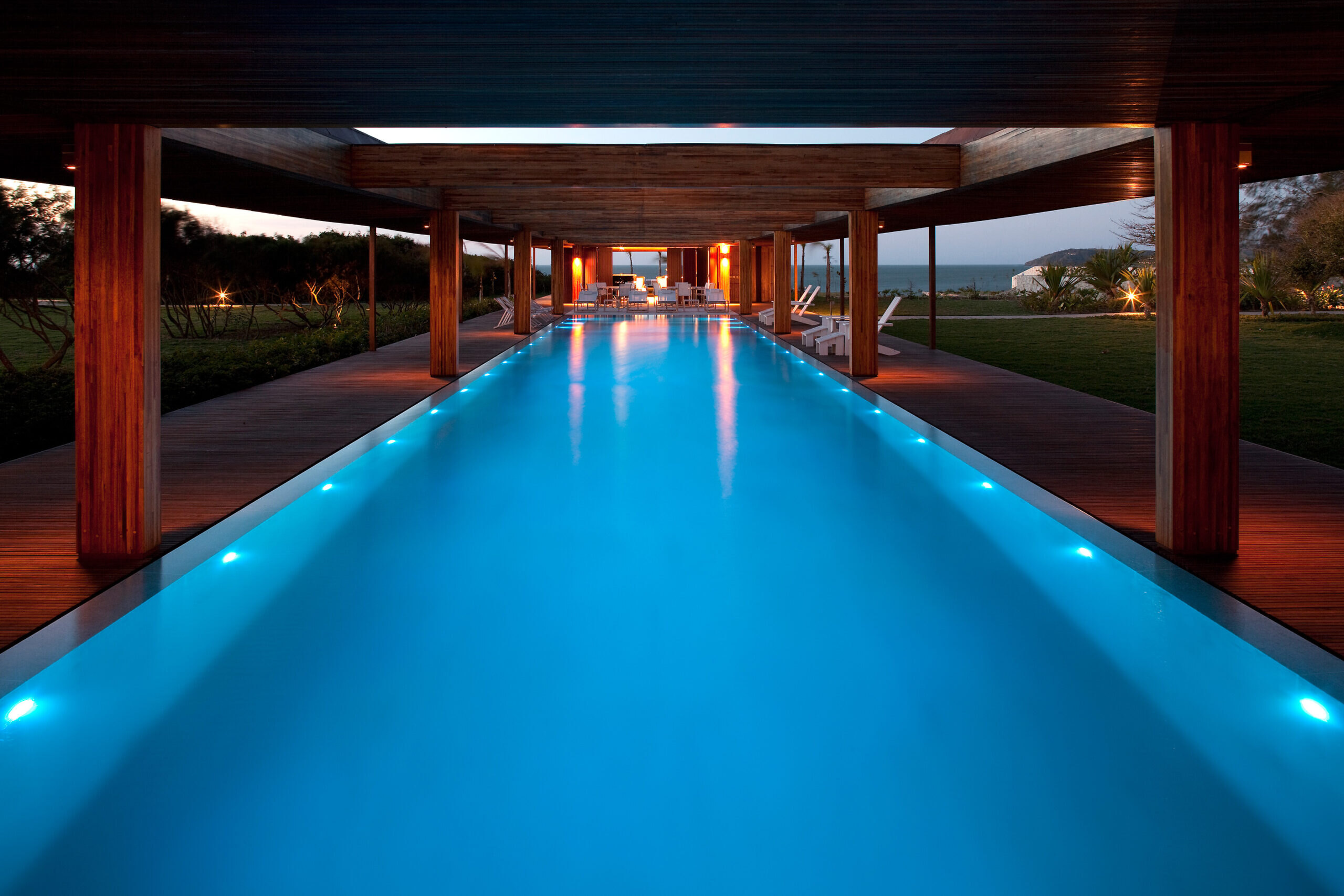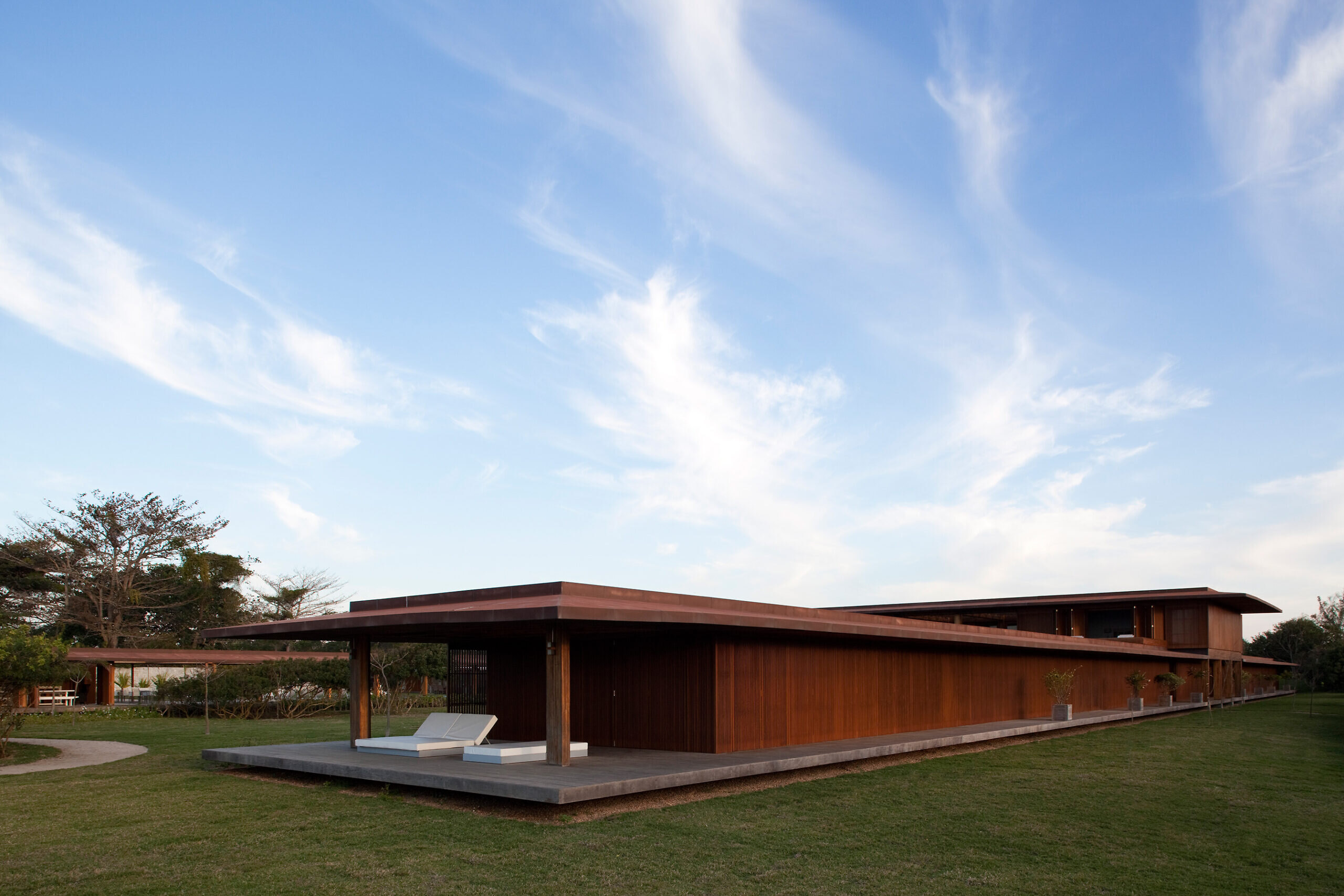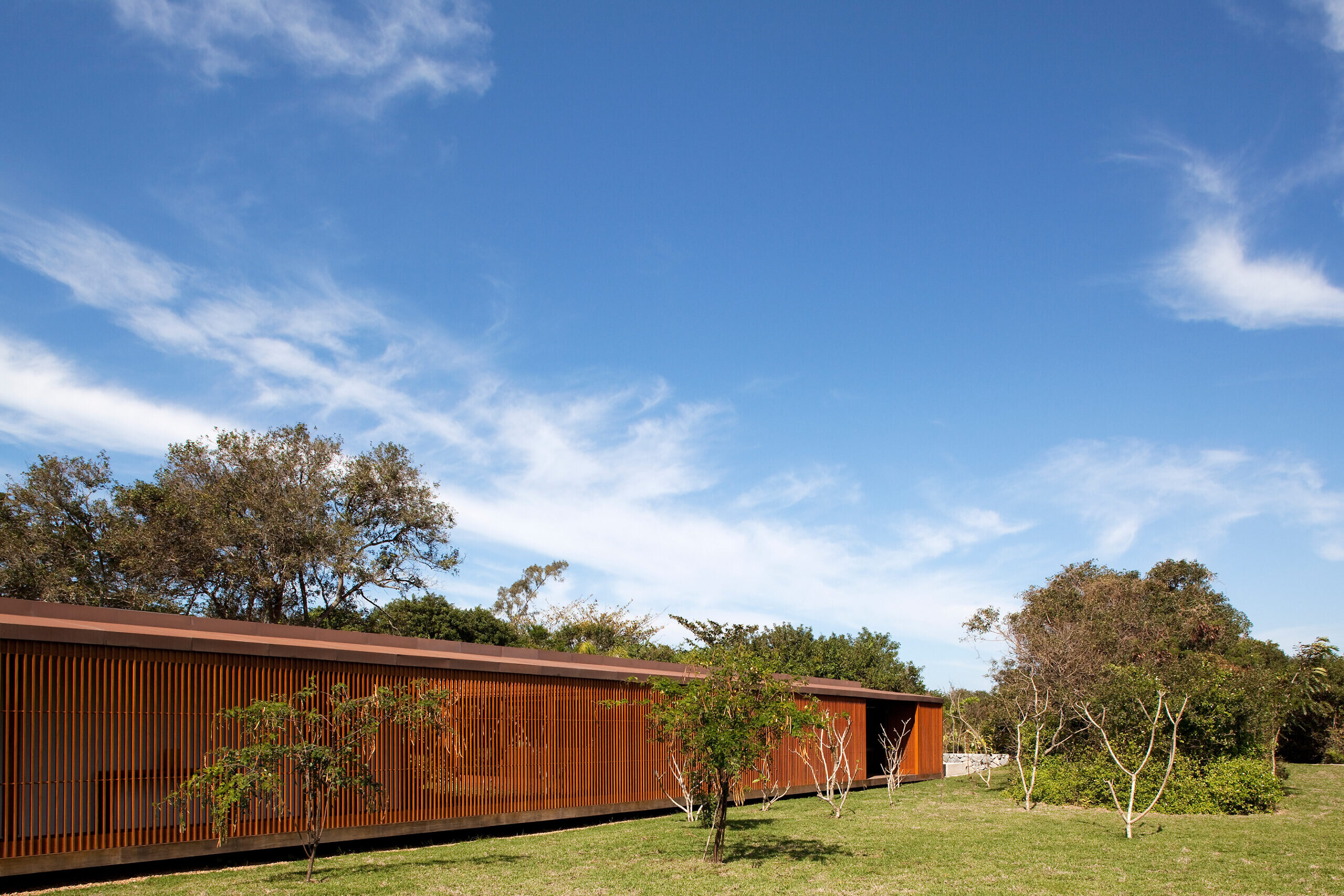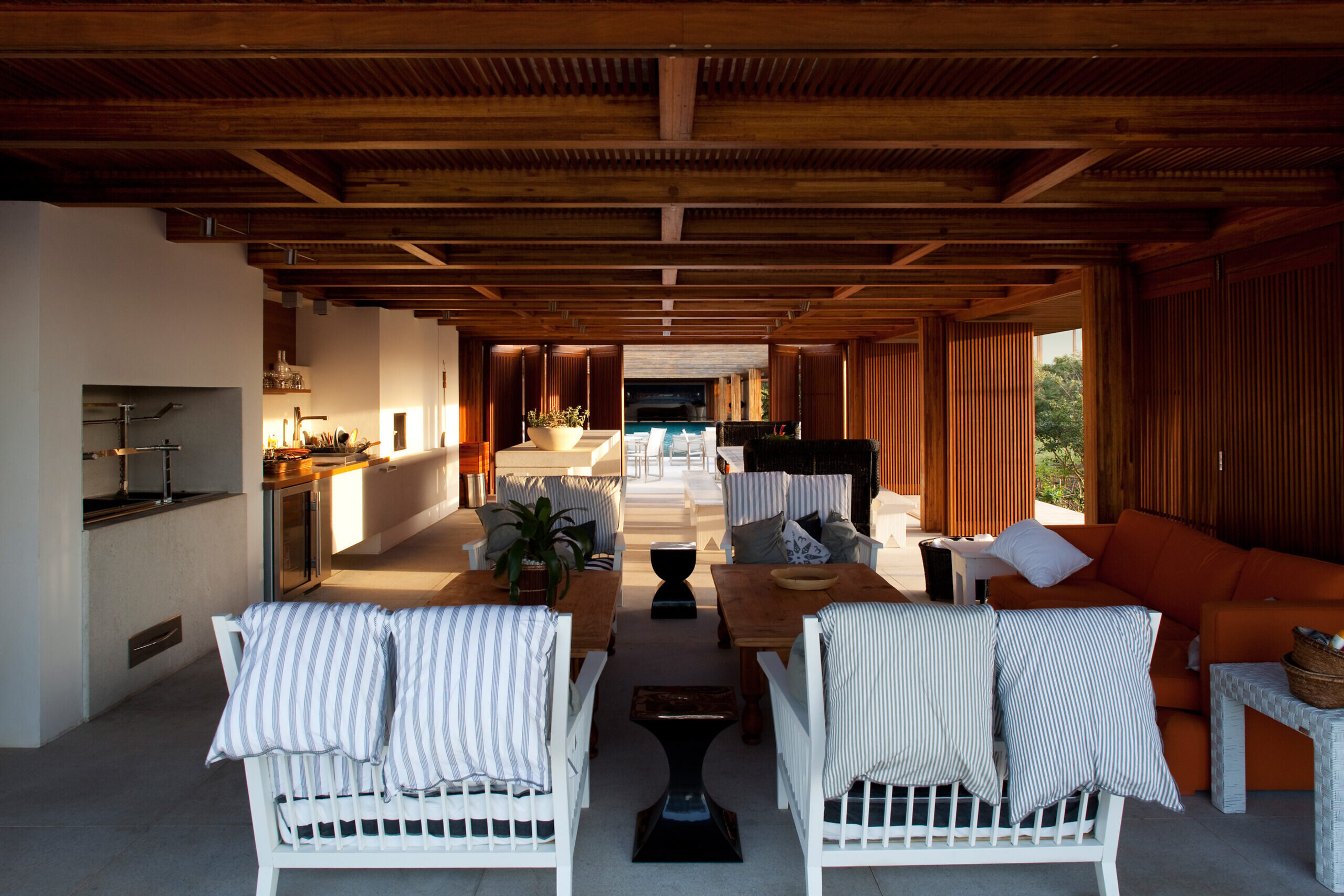 The uniformity of the materials connects all the ambiences of the house, which, despite its size, is visually light because it's 50 cm elevated from the natural site level.
The landscape project has preserved all the native species from the region and created alleyways that connect all the different axes.