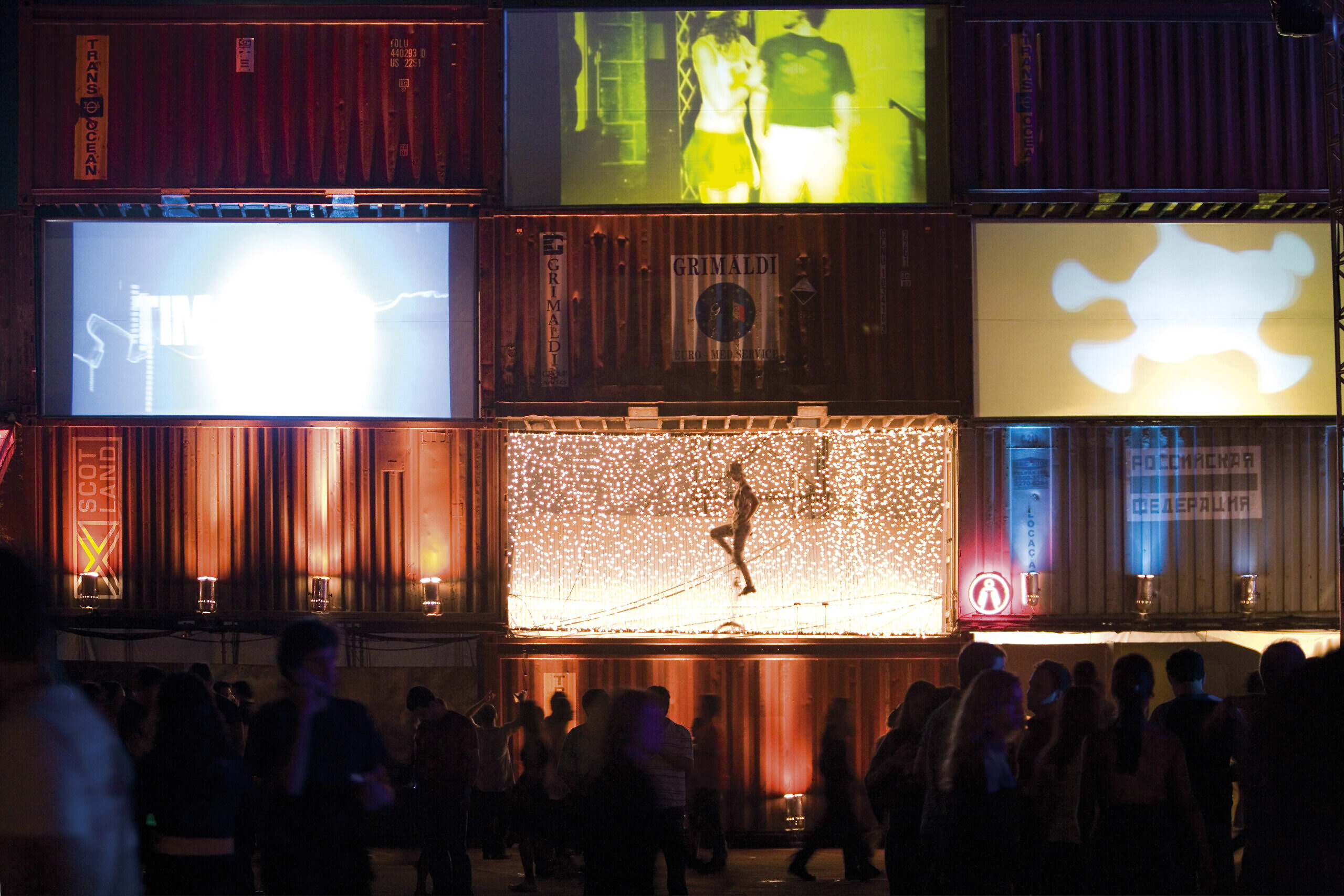 TIM Festival 2007
Marina da Glória, RJ
Facts
Conclusion

2007
Project
Office

Bernardes + Jacobsen Arquitetura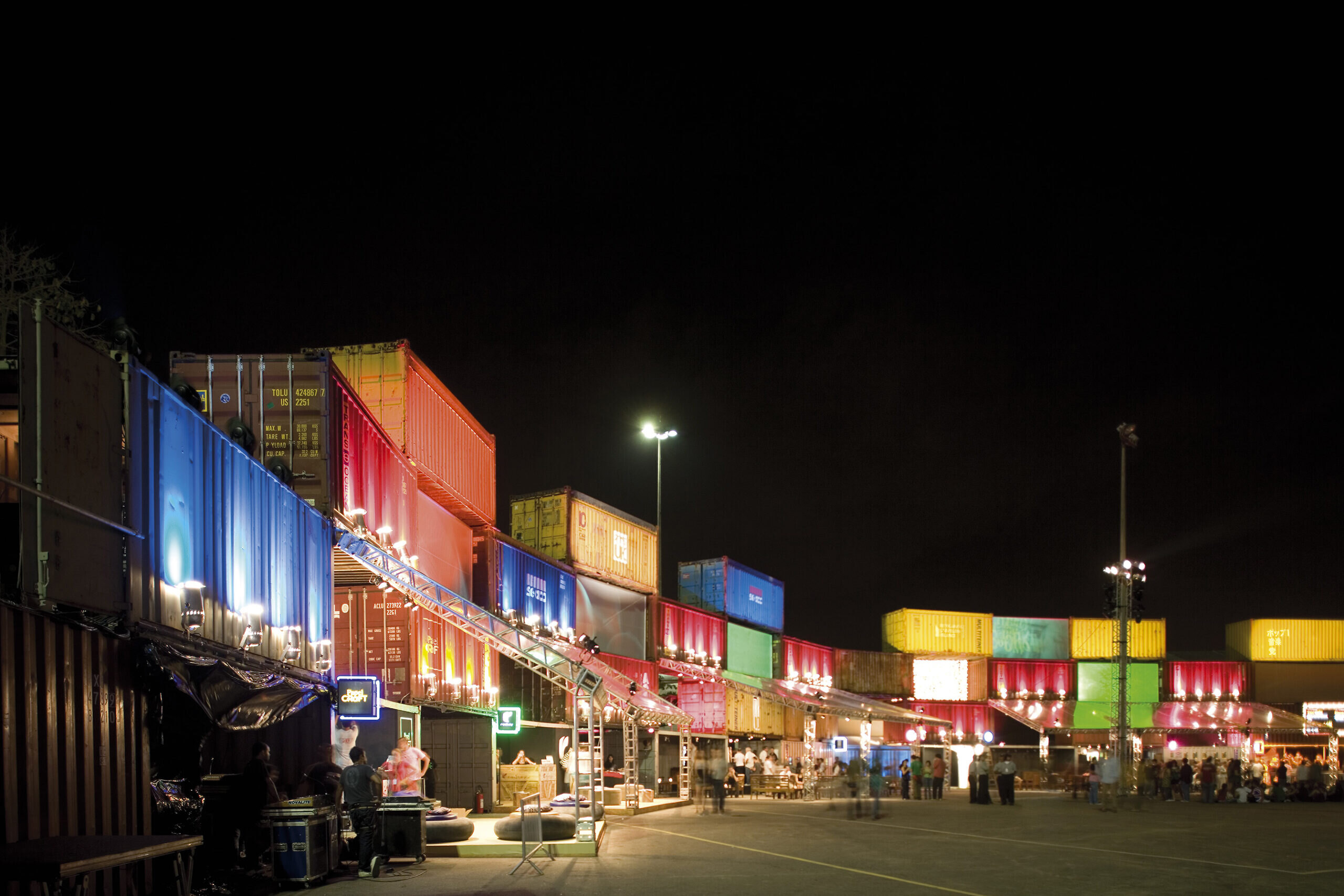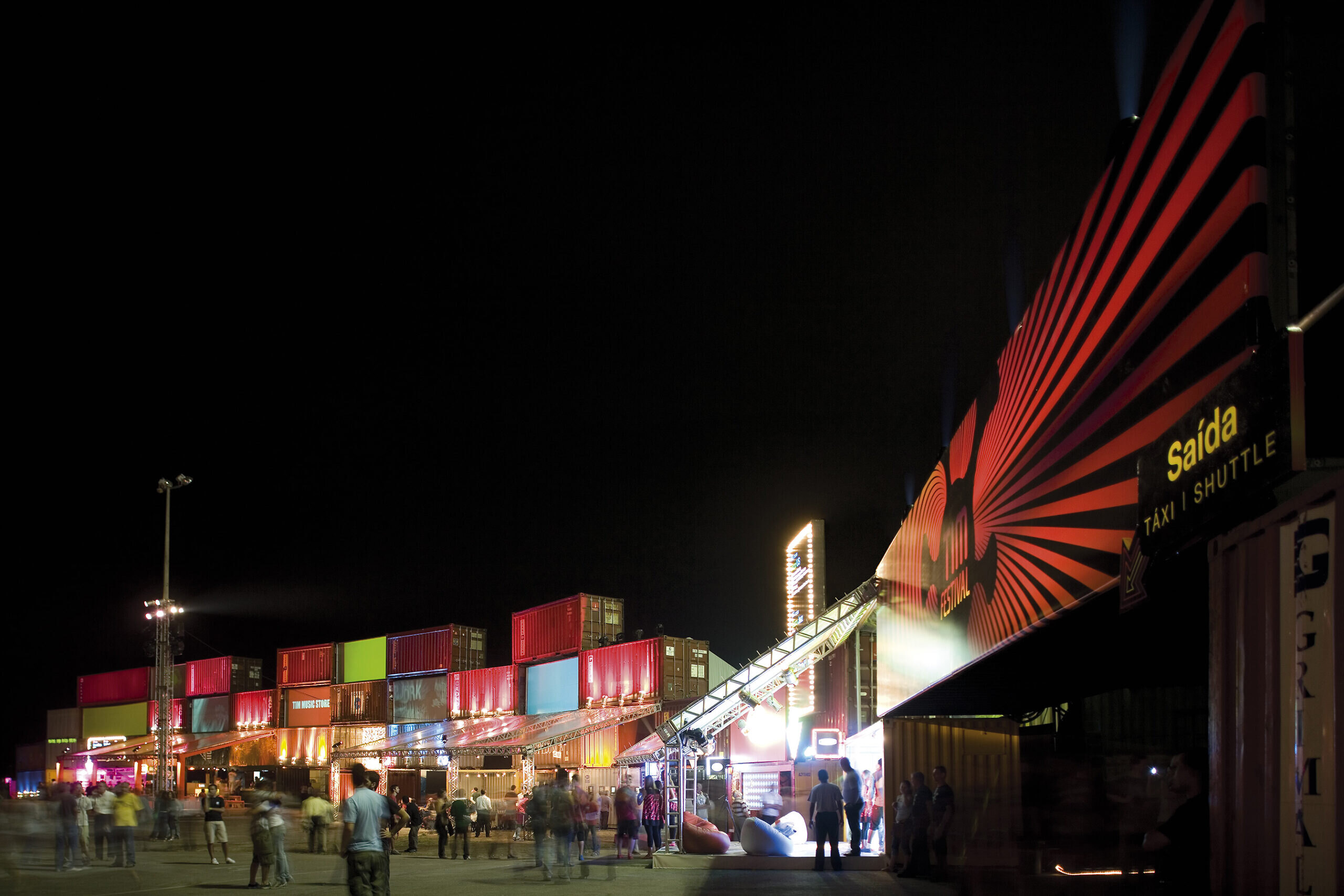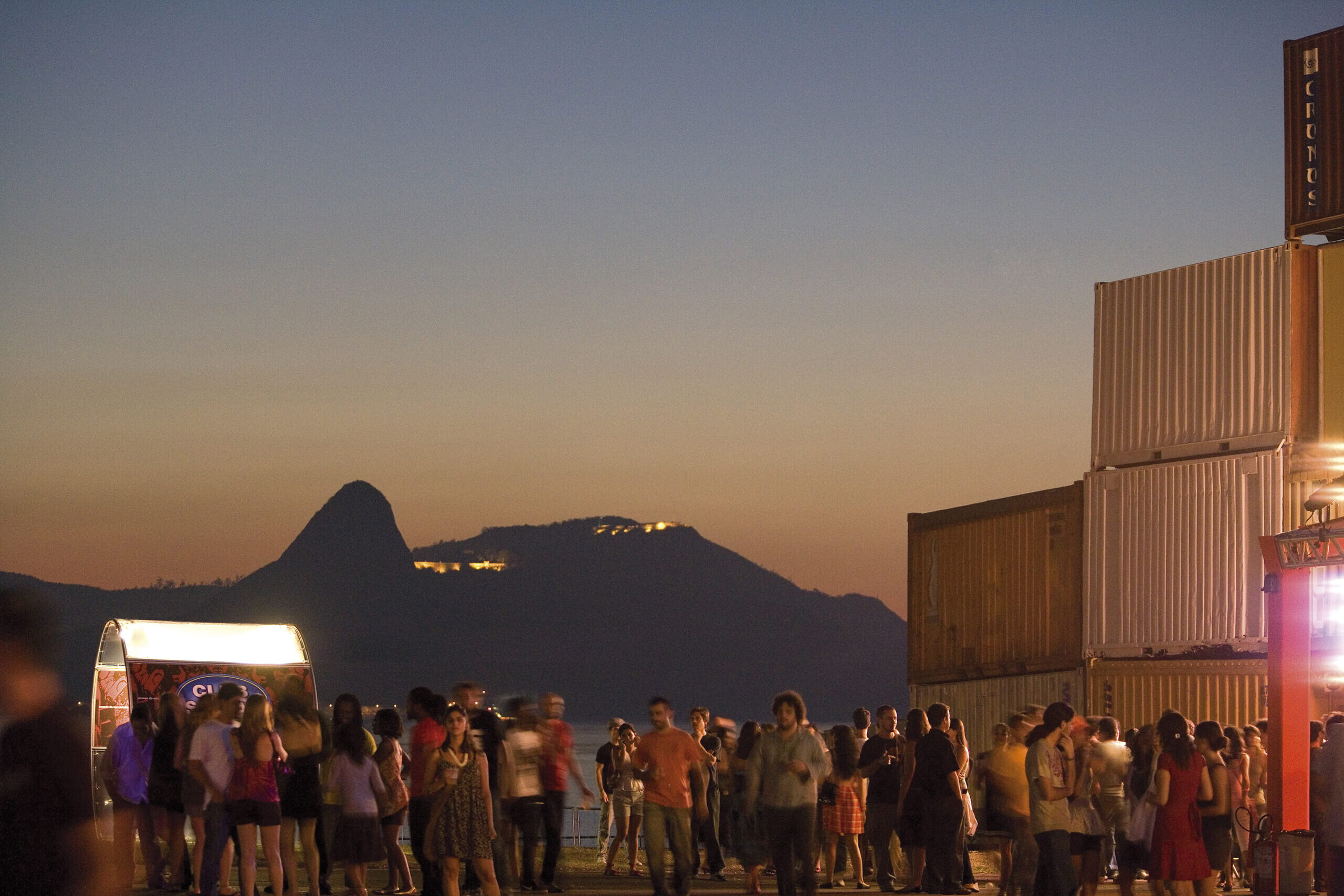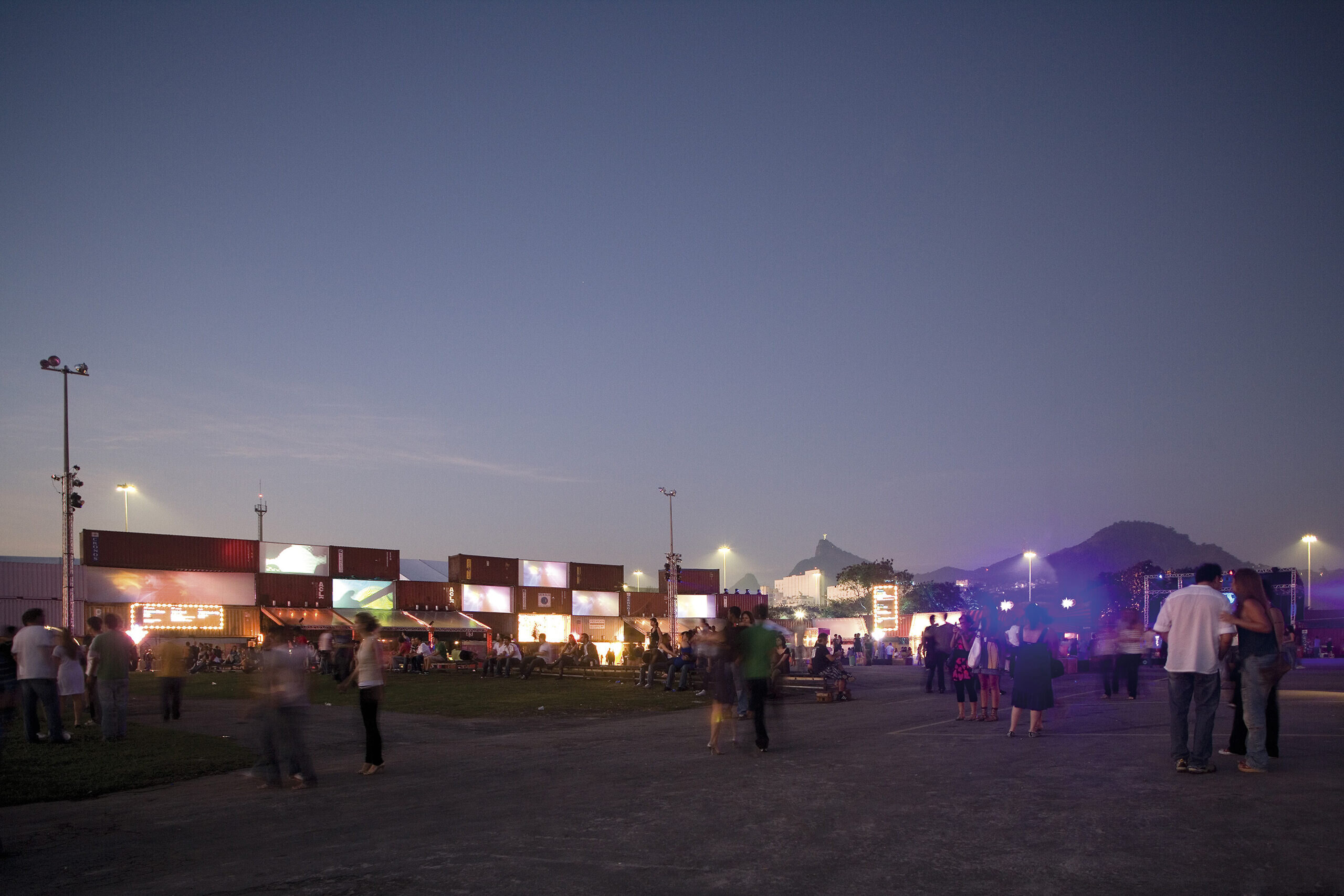 The project used the dazzling scenery of the Marina of Gloria in Rio de Janeiro as the temporarily stage for the event. By arranging piled up shipping containers in a sinuous disposition, the proposal created an irreverent and colorful setting for the music festival, able to host rock, jazz and electronic music at the same place.
A series of more than 250 and 12 meter long containers were assembled in one week, essentially in the form of a large wall. Some were used for restrooms, snack bars and others were used as doorways, signaling access to the stages entries and exists of the event. For the rest of the wall, containers were selected by color, nationality and their worn looks.
In the form of a large, sinuous curve, open to the sea, the highest part of the wall hid the 15-meter-high tents used for concerts.
The simple scheme permitted the different uses and needs to be distributed along the containers and the voids left between them. These spaces between the containers were used for video projections and stages for performances set at different levels. Some of the openings were left empty, allowing festival-goers to gaze through at views of the surrounding mountains.
Although the architects found the limited budget, low cost and short construction period daunting, they were attracted to a site at the tip of the Roberto Burle Marx's Aterro do Flamengo that offers views of the Bay of Guanabara and the symbol of Rio, the Cristo Redentor sculpture.
The facilities were assembled beginning on September 16th, 2007, and had been fully dismantled by November 18th and more than 23 000 people attended the two nights of concerts.