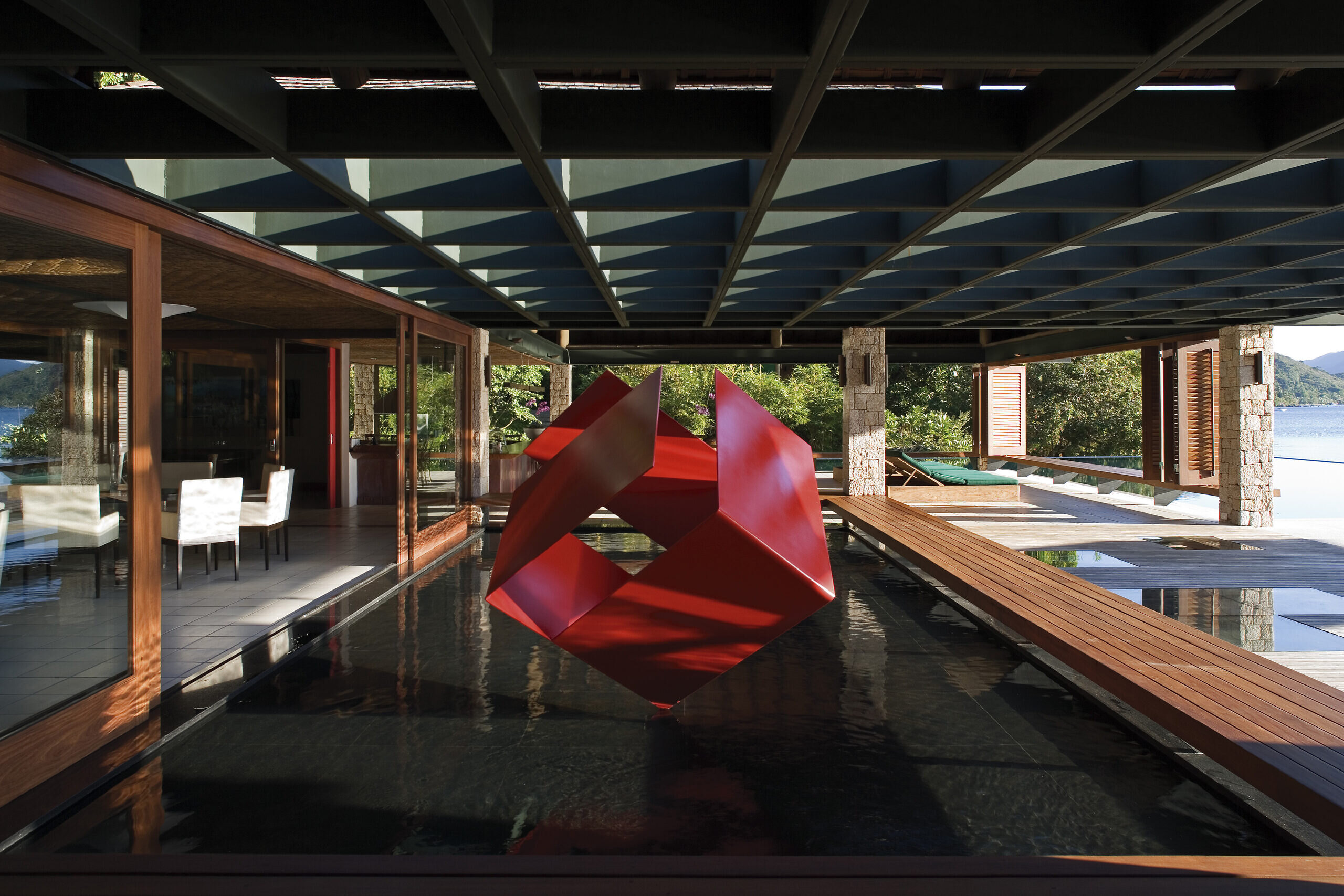 AN House
Paraty, RJ
Facts
Total area

2.000,00 m²
Built area

1.200,00 m²
Conclusion

2003
Project
Office

Cláudio Bernardes & Jacobsen Arquitetura
Interiors

Cláudio Bernardes & Jacobsen Arquitetura
Light Design

Studio iluz
Landscape

Isabel Duprat
Photos

Leonardo Finotti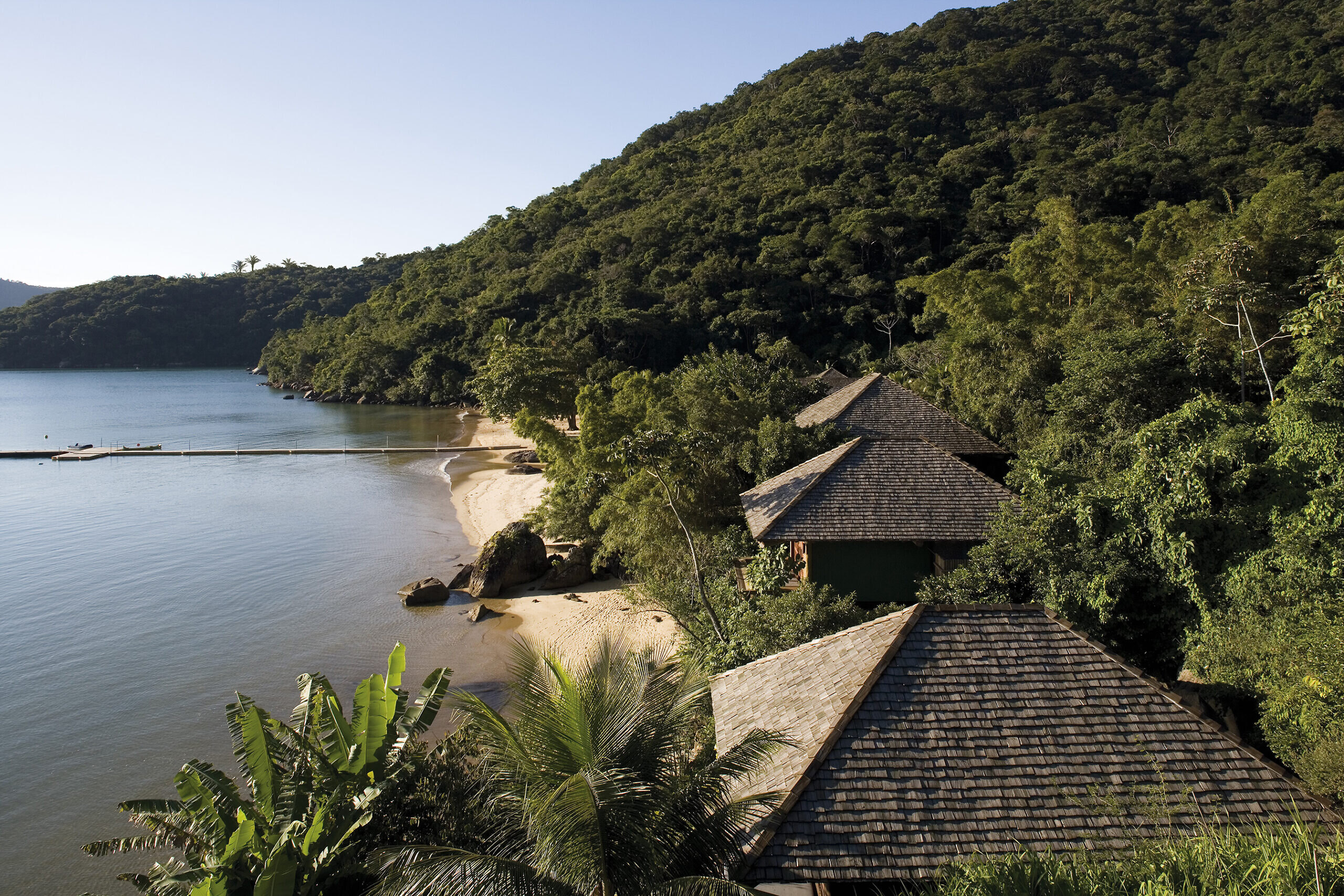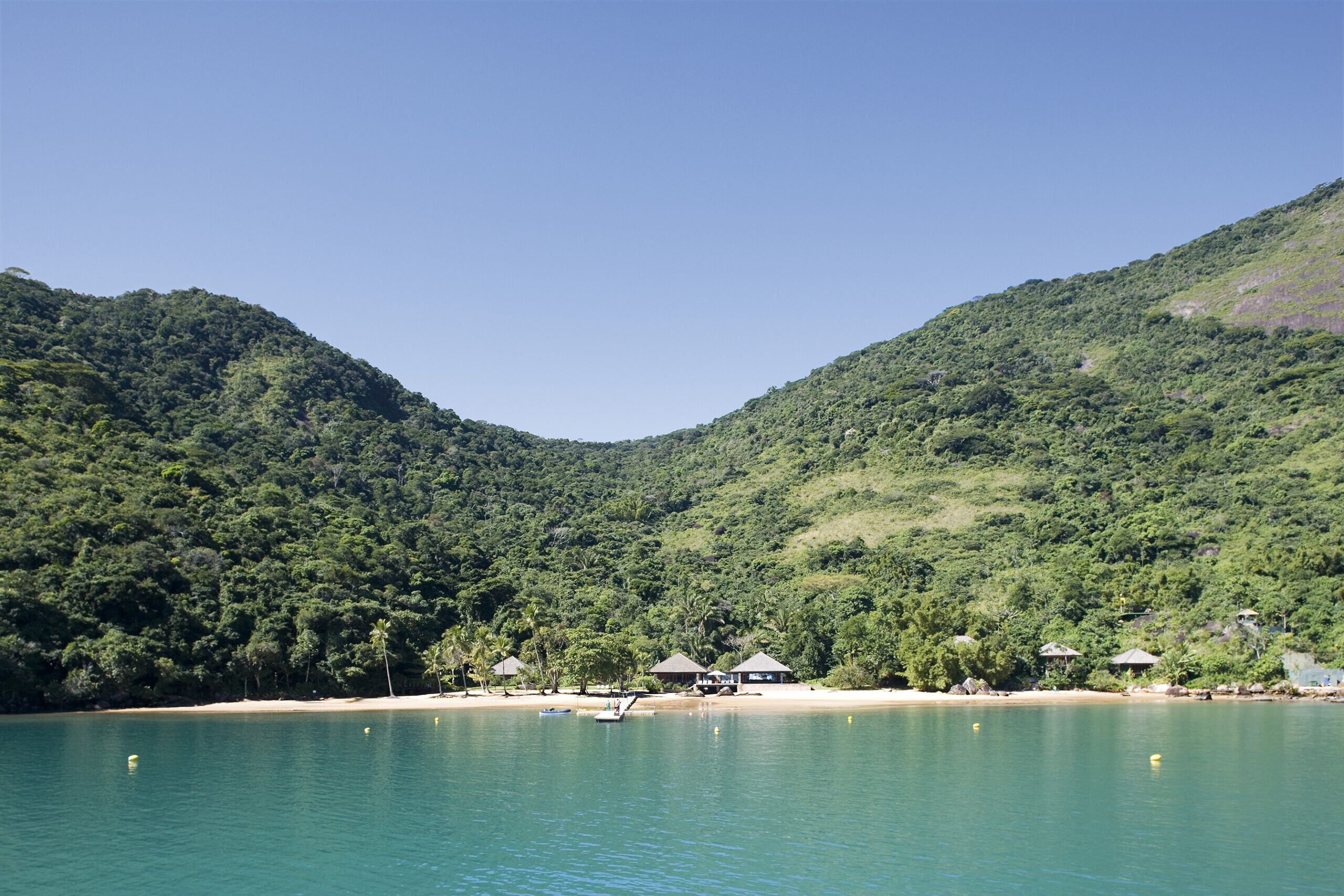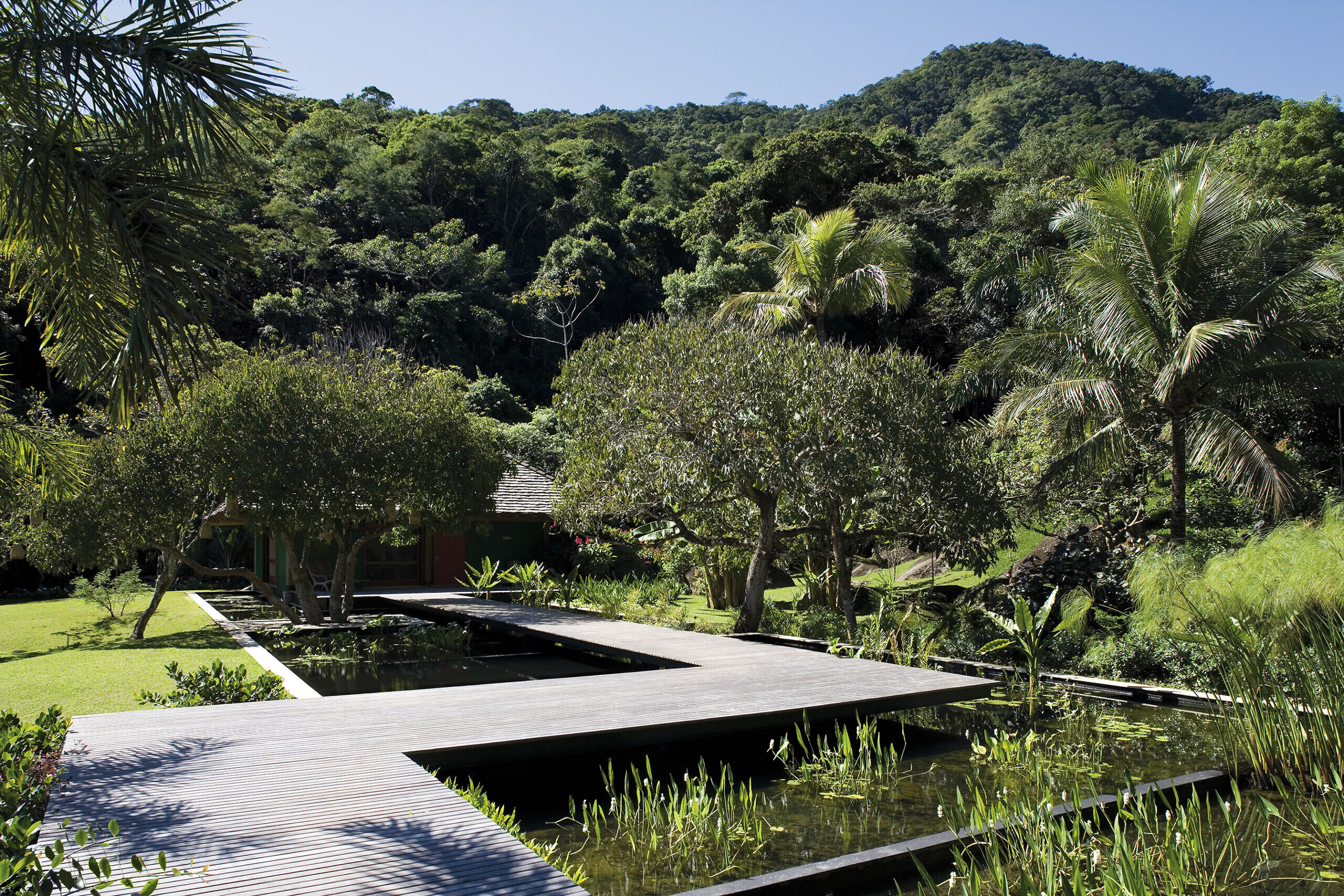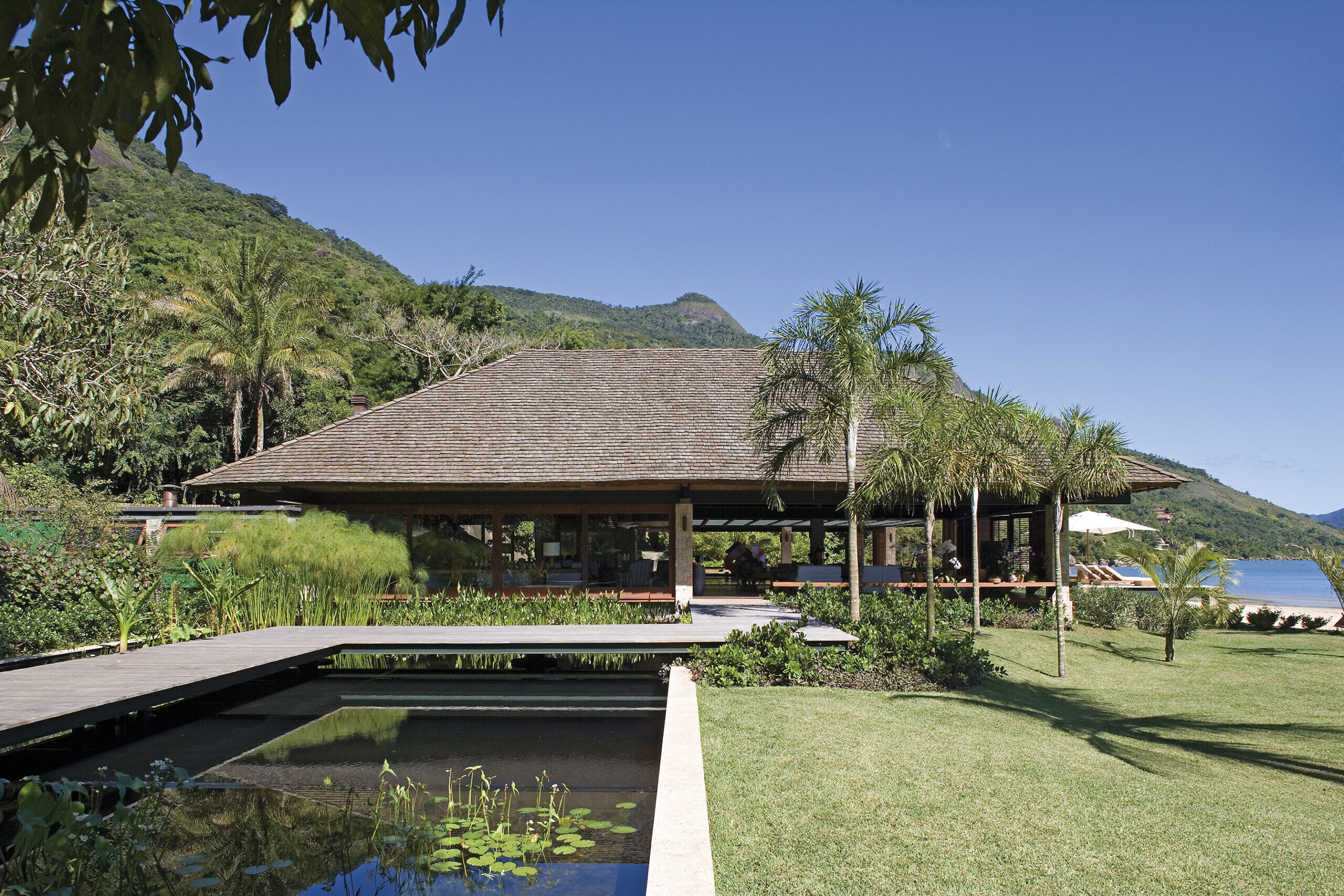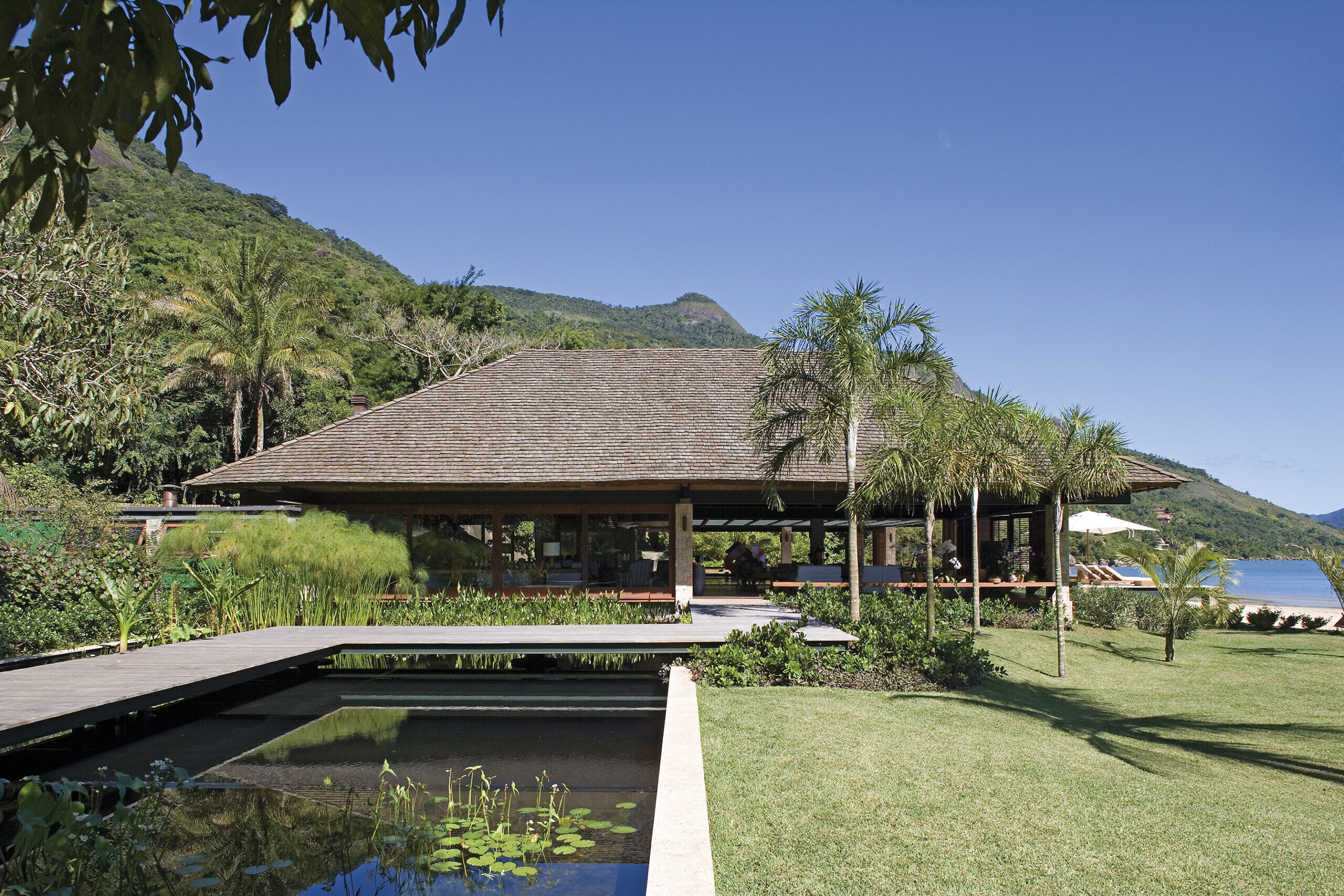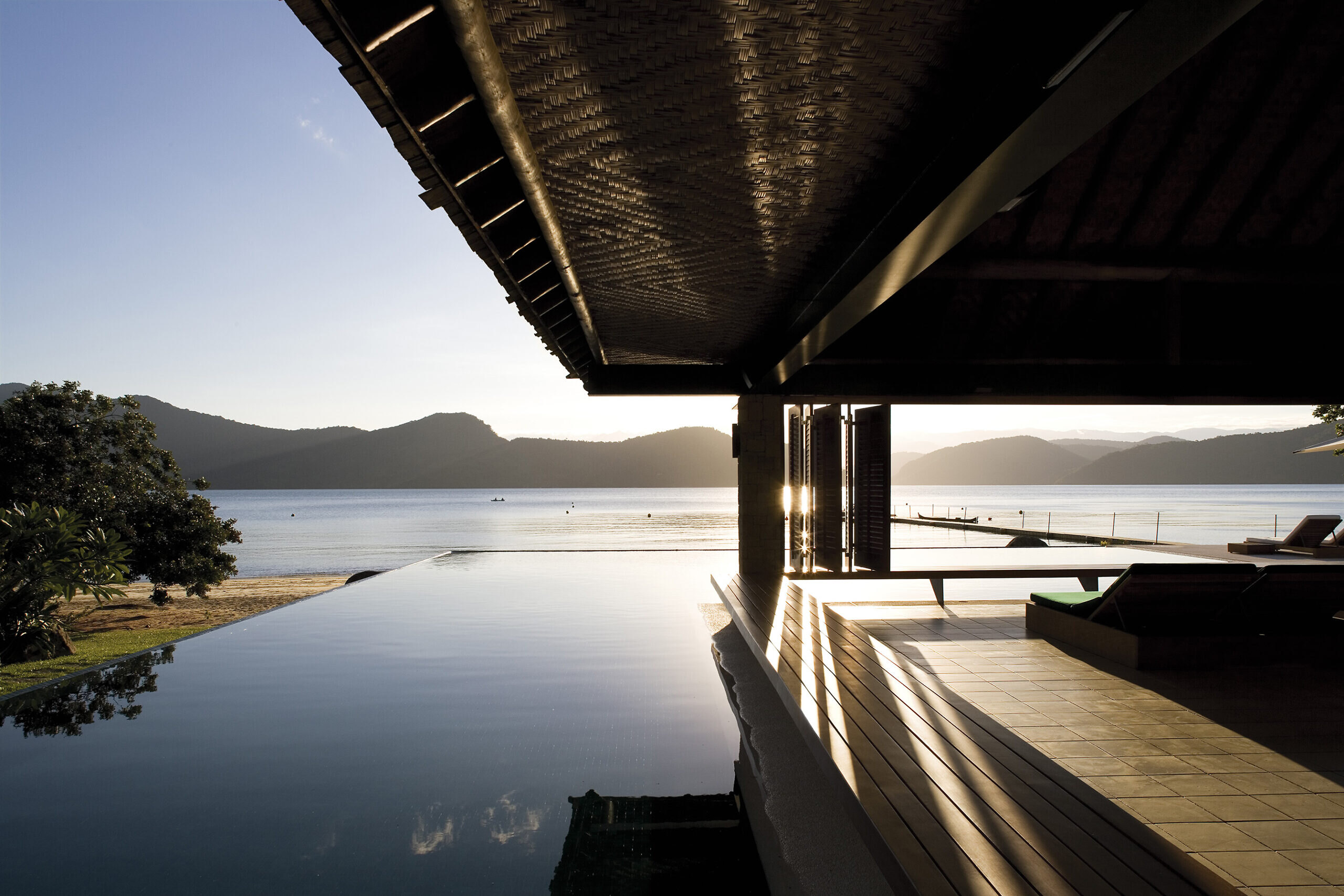 This house has been built on a large area, distributed in fragmented parts almost like a villa. The various modules are linked by wooden walkways passing over the shallow reflecting pools witch interconnect with each other and with the main pool to half-surround the centralized main module.
This main module consists of a large, free span, under which all the leisure areas are found, open along the sides. Right on the beach, at an elevation of just one and one-half meters, this module offers a sweeping and close-up view of the sea. This module also has its spaces uniquely fragmented, thought they are linked by steel pergolas and trellises. The kitchen is at the back of the main module, while the autonomous bedrooms and utility rooms are distributed among the smaller bungalows.
From their foundation to the tops of their walls, the modules are built entirely of steel and concrete, yet their roof structures are made of wood. This segregated use of metal and wood lends the project a very striking and instigating hybrid look.
Although it is not on an island, one can only arrive at this house by the sea. This situation demanded a series of engineering solutions to establish economically and ecologically efficient energy, water and sewage systems.