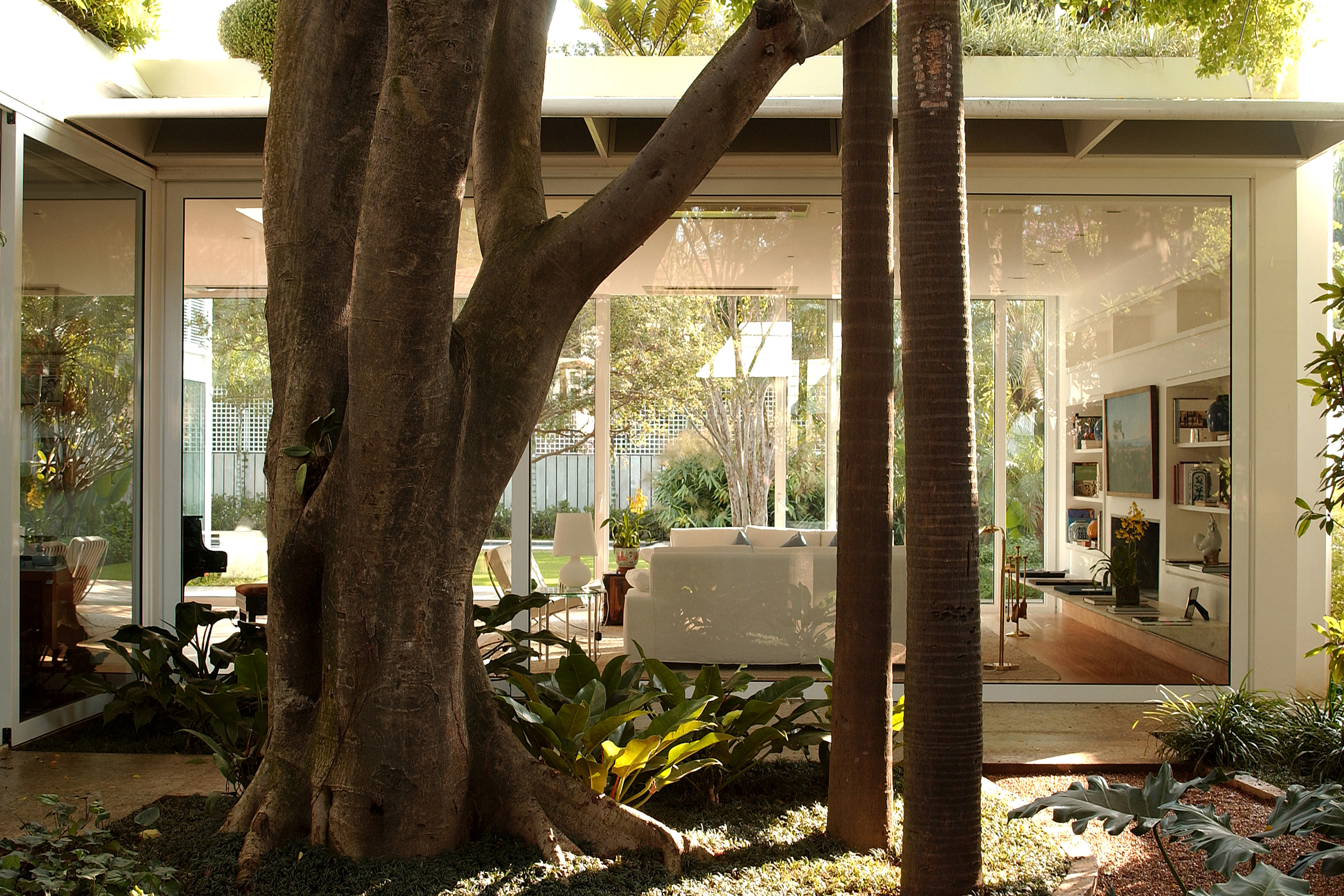 BS House
São Paulo
Facts
Total Area

2.300,00 m²
Built Area

2.000,00 m²
Conclusion

2002
Project
Office

Cláudio Bernardes & Jacobsen Arquitetura
Office's Team

Cláudio Bernardes, Paulo Jacobsen, Andrés Galvéz, Miguel Pinto Guimarães, Thiago Bernardes
Landscape

Isabel Duprat
Photos

Rômulo Fialdini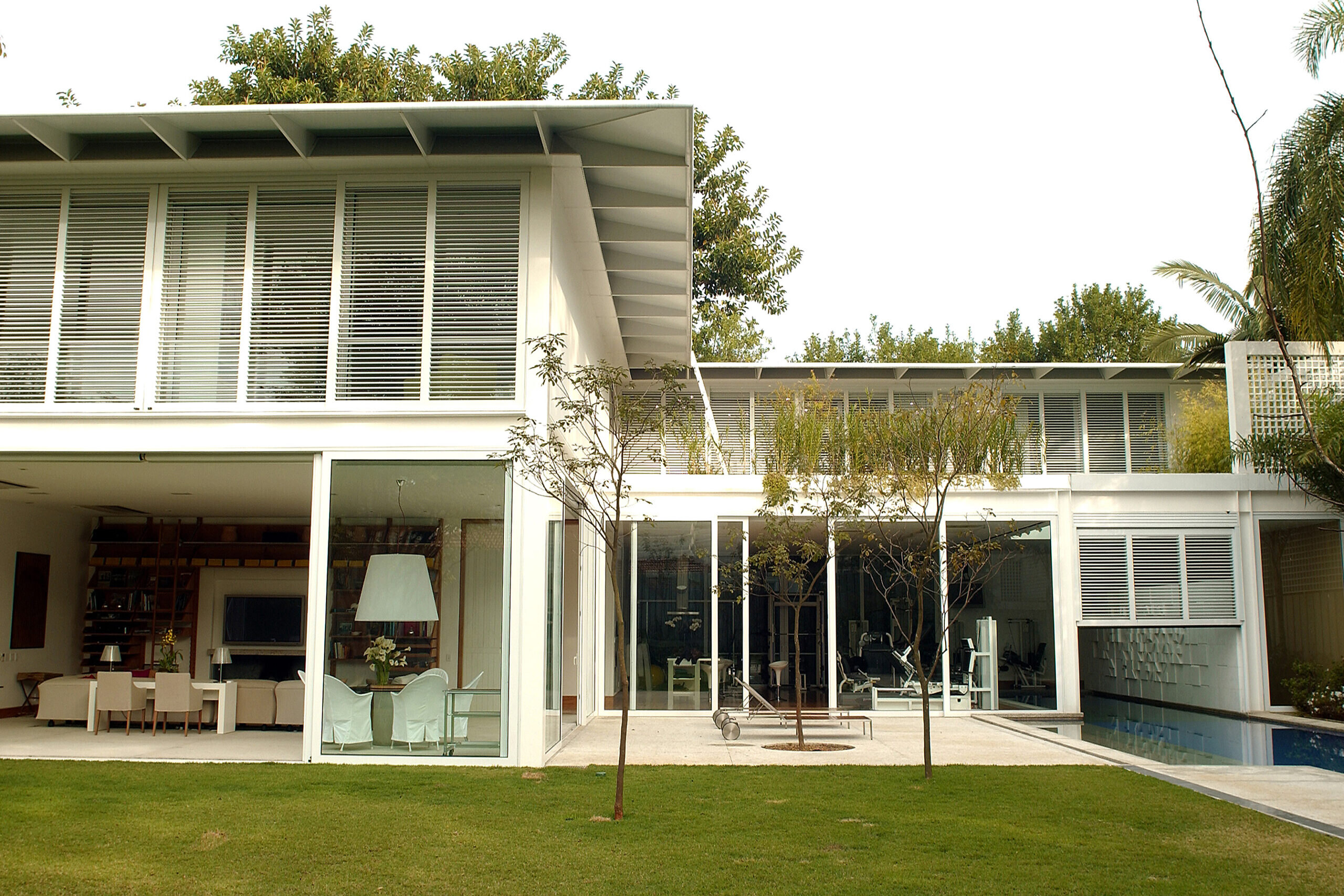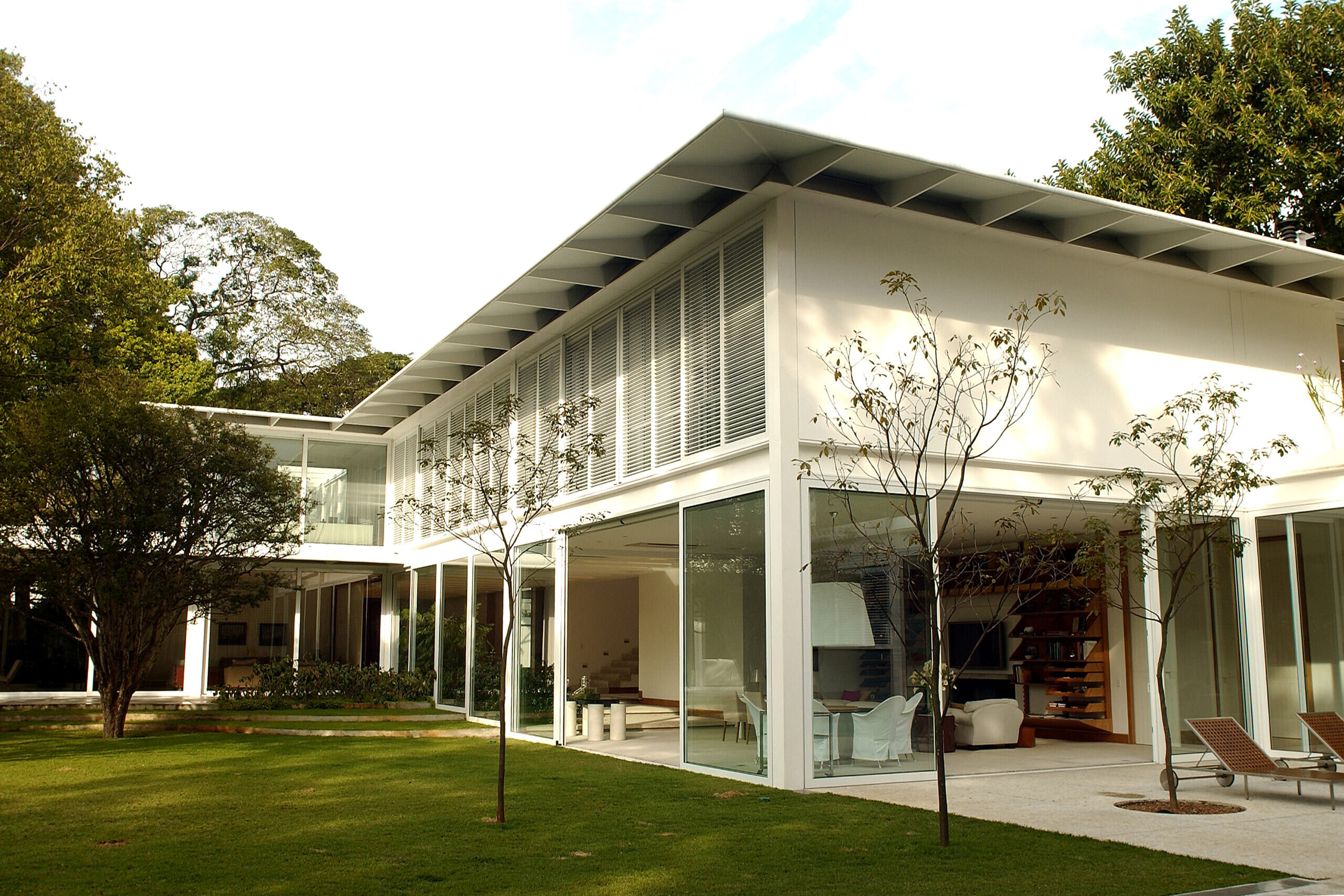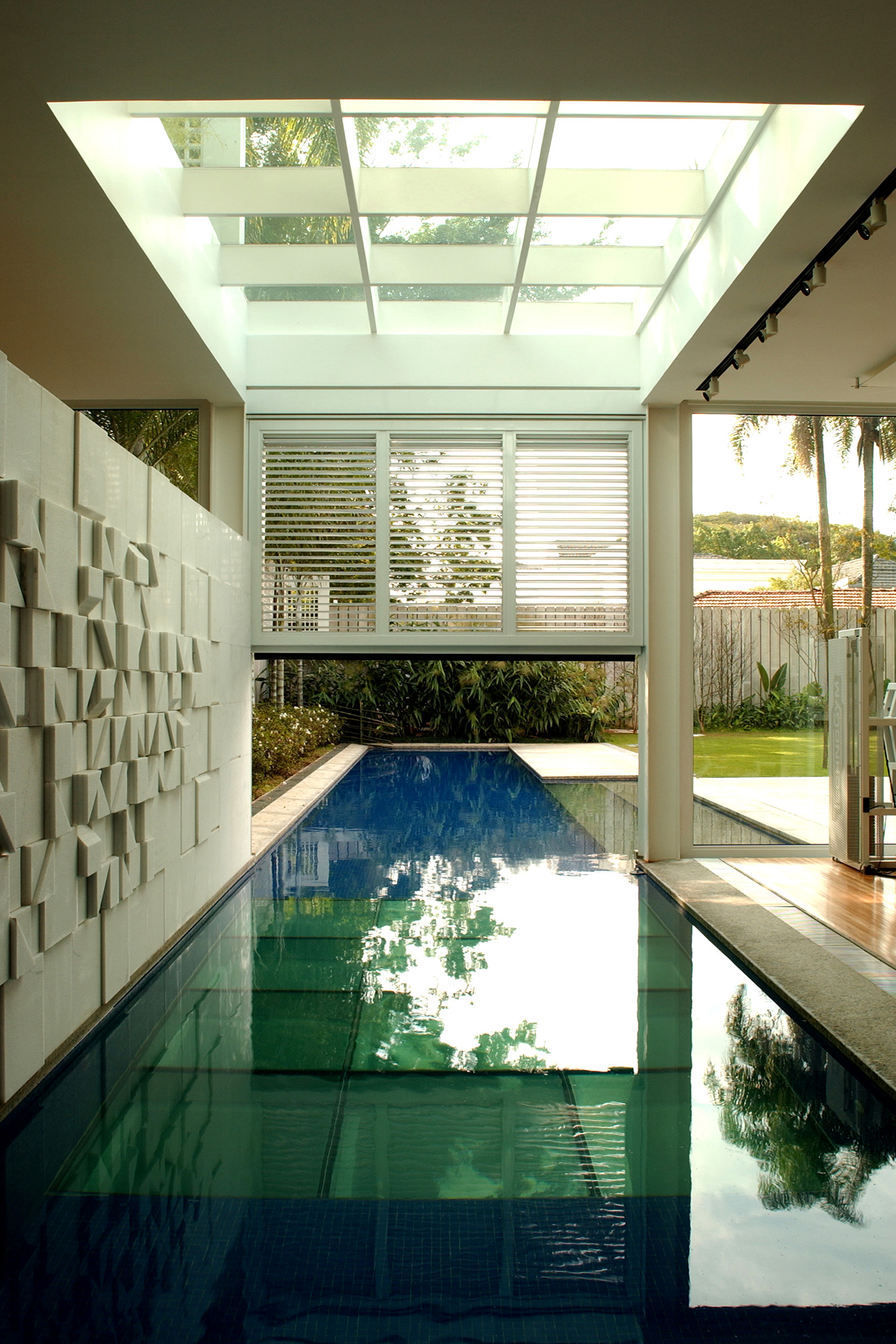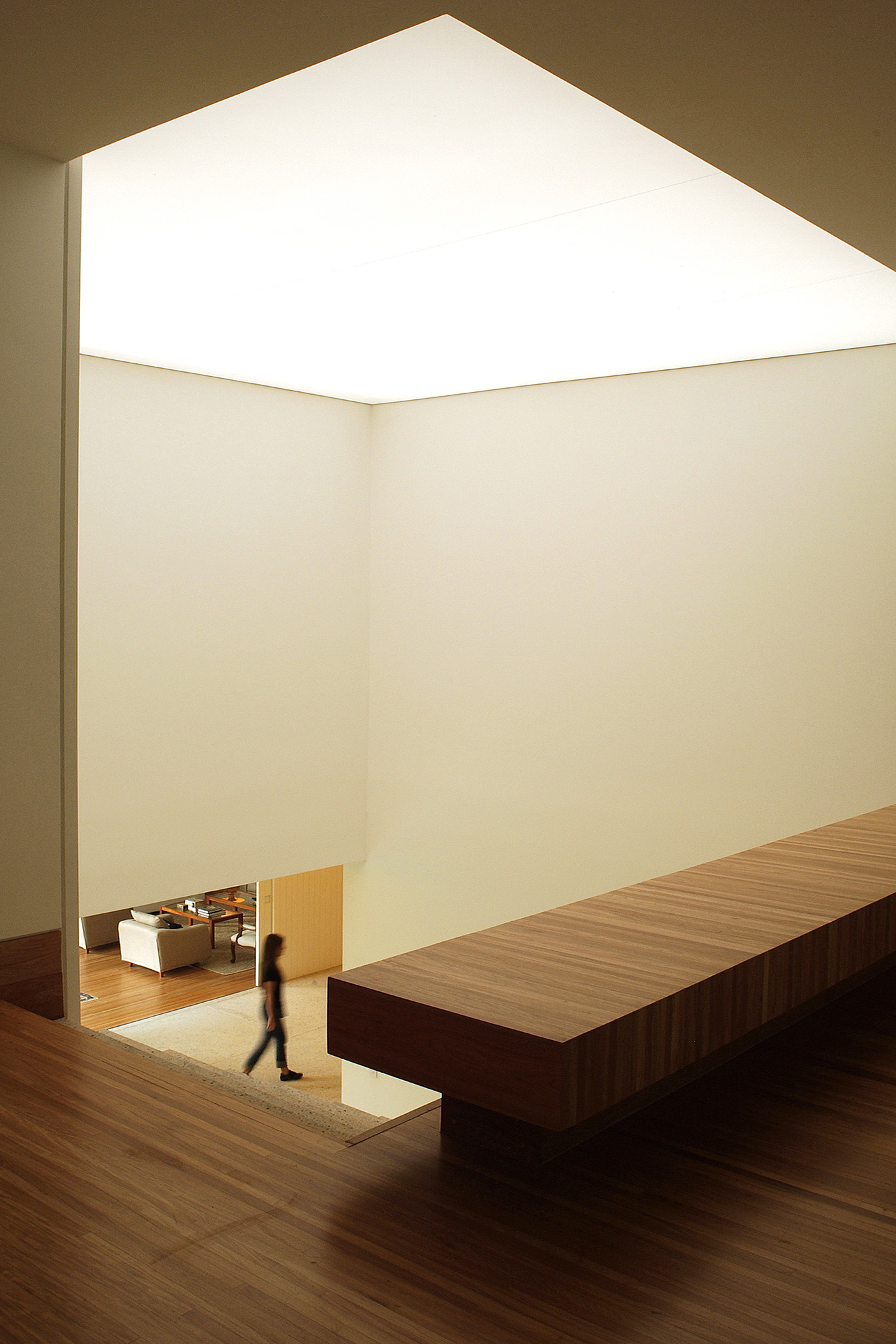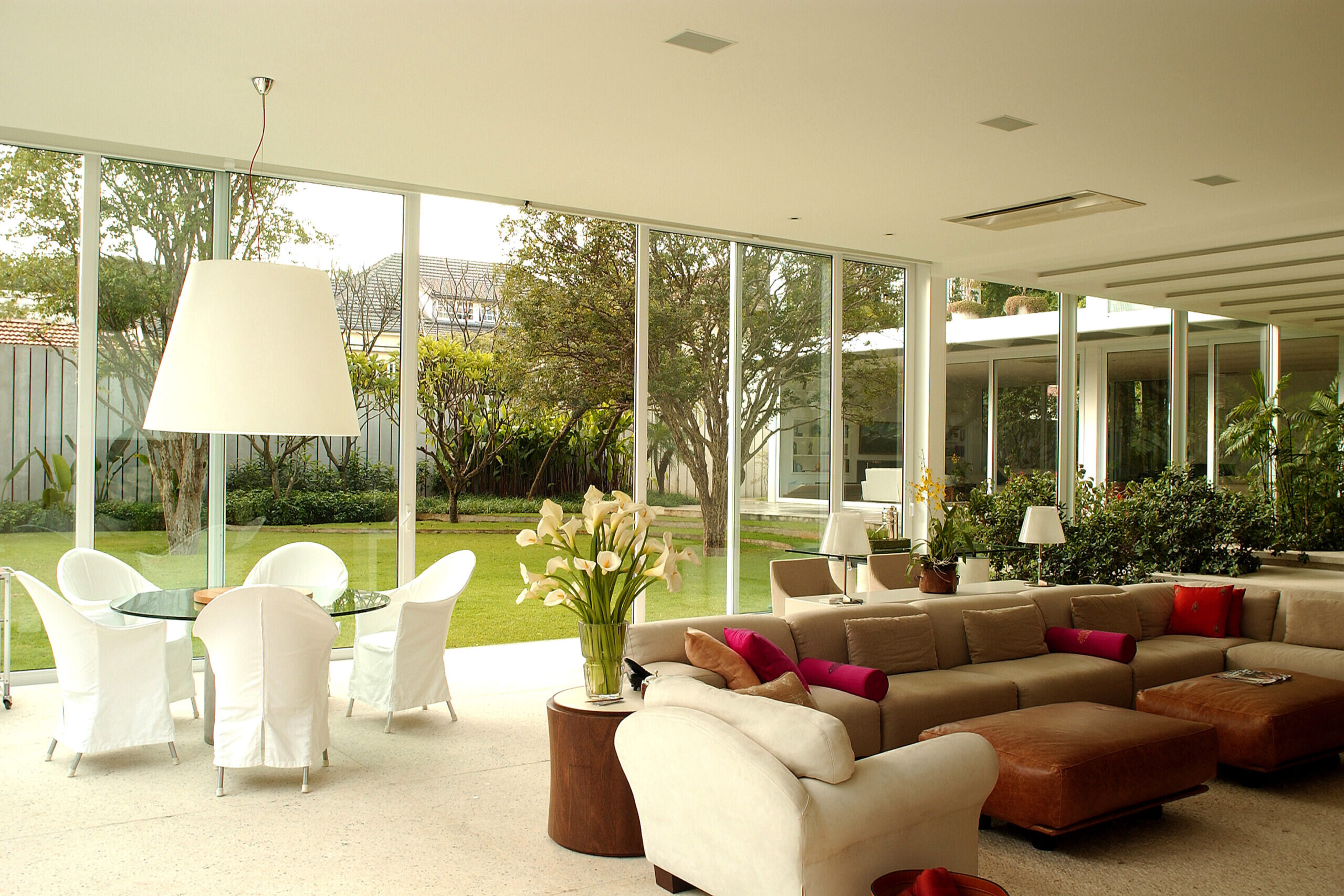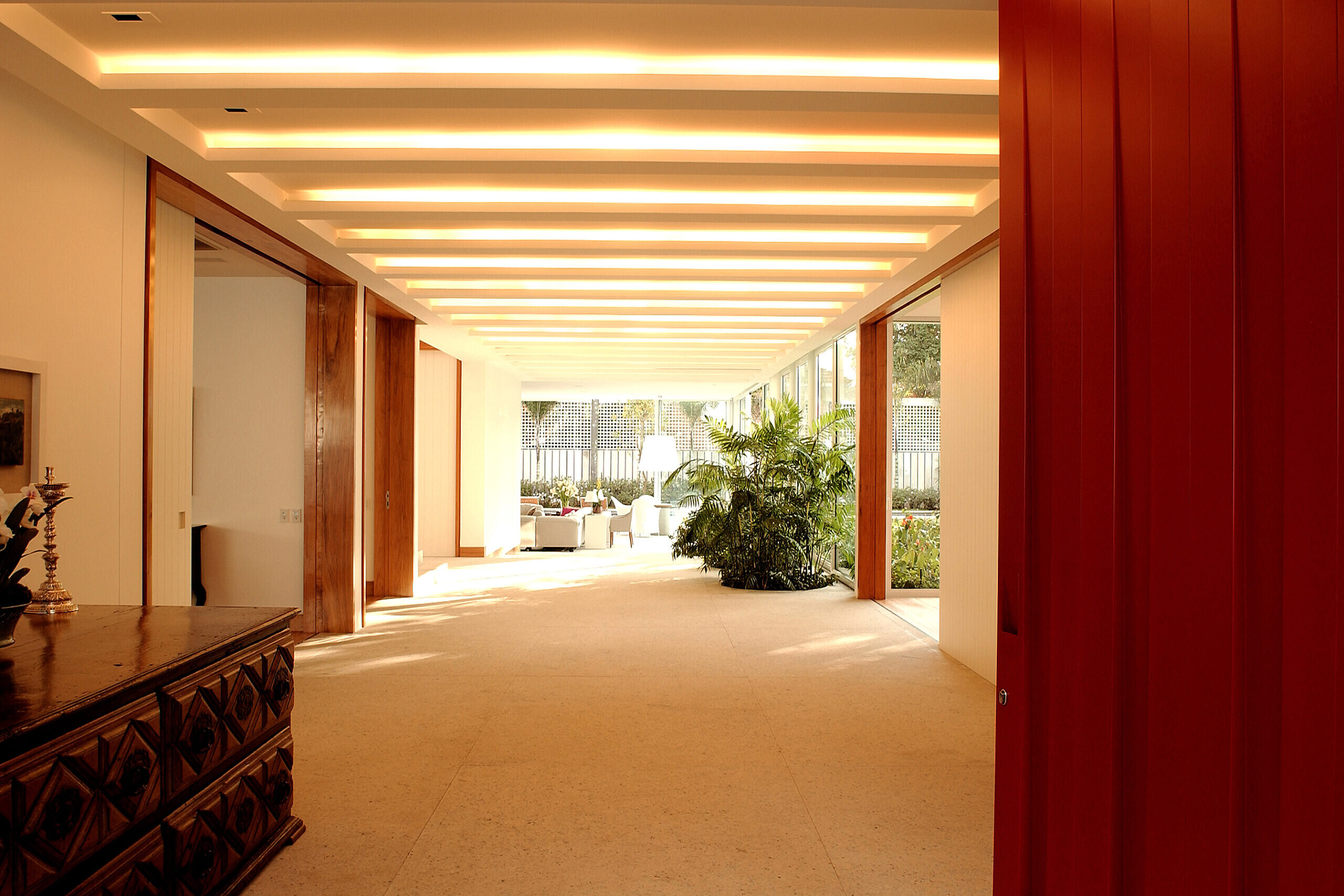 The project conserved the perimeter of the house which previously occupied the land, this also in order to preserve the original lush garden with century-old trees. However the design decision imposed strict limits to the construction area which was incompatible with the clients' desired of more space, obligating an investment in an extensive underground level. A complex engineering was required for this underground level with a distinguished ventilation system and natural light, where the garage and most of the services are located.
This L format, the house has a metallic structure, featuring the roofs metallic eaves. The main floor leads into a garden and is occupied by a series of living areas and a gym – spaces are distributed by a wide circulation gallery, which serves as an axis for the house. The kitchen, hidden in the background is also located in this level.
The bedrooms, each with a veranda, are on the upper floor, which is divided in two independent divisions, centralized by an intimate living area. The larger and most private division hosts the main suite while the smaller division, above the gym, holds the other rooms.
The long slender pool runs along the edge of the garden and pierces the house alongside the gym, where its glass extremity which filters the natural lighting for the entrance hall, immediately below.