GB House
Ilha Bela, SP
Facts
Total Area

6.000,00 m²
Built Area

900,00 m²
Conclusion

2002
Project
Office

Cláudio Bernardes & Jacobsen Arquitetura
Engineer Architect

Andrés Galvez
Light Design

Lightworks
Landscape

Isabel Duprat
Photos

MCA Studio, Tuca Reinés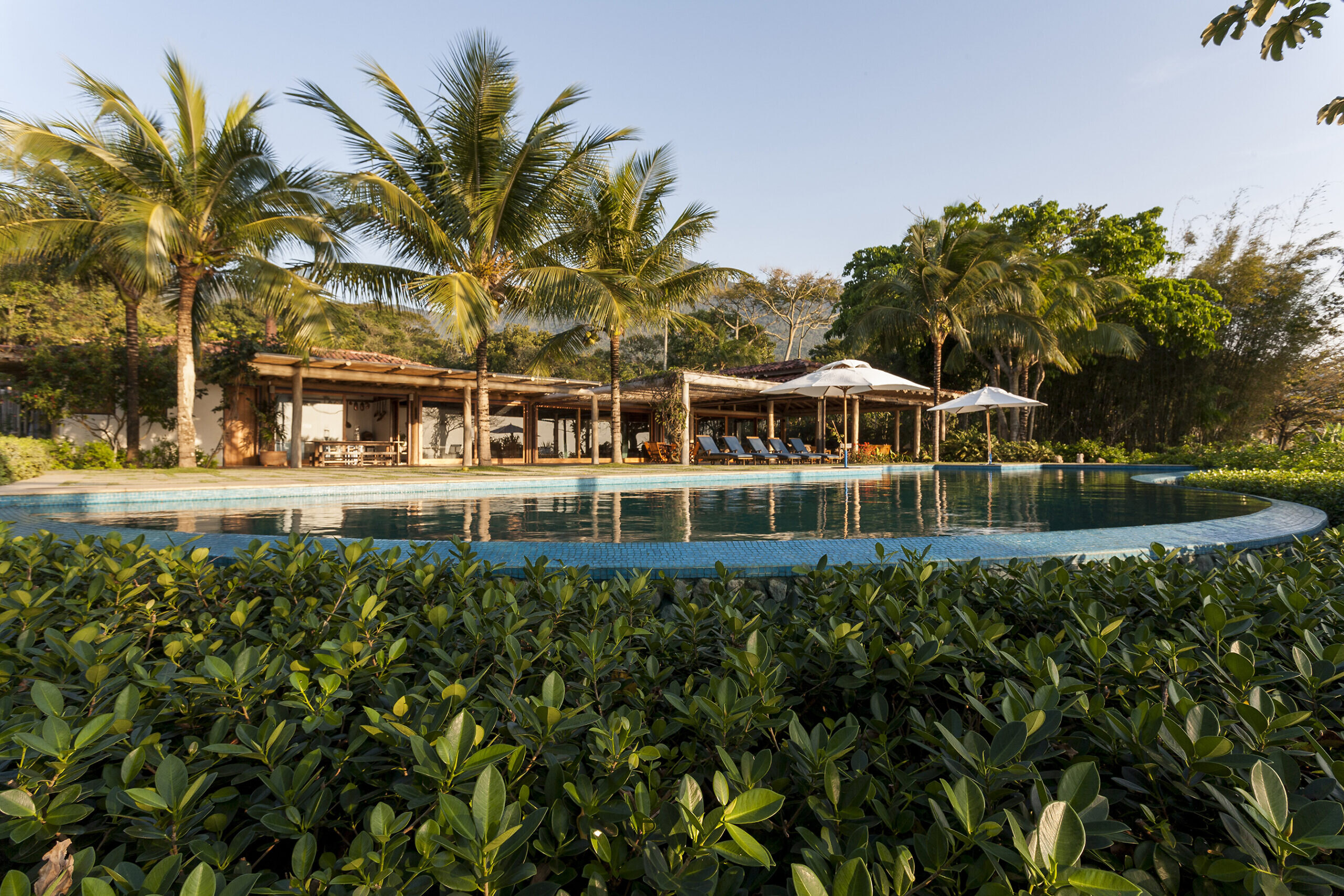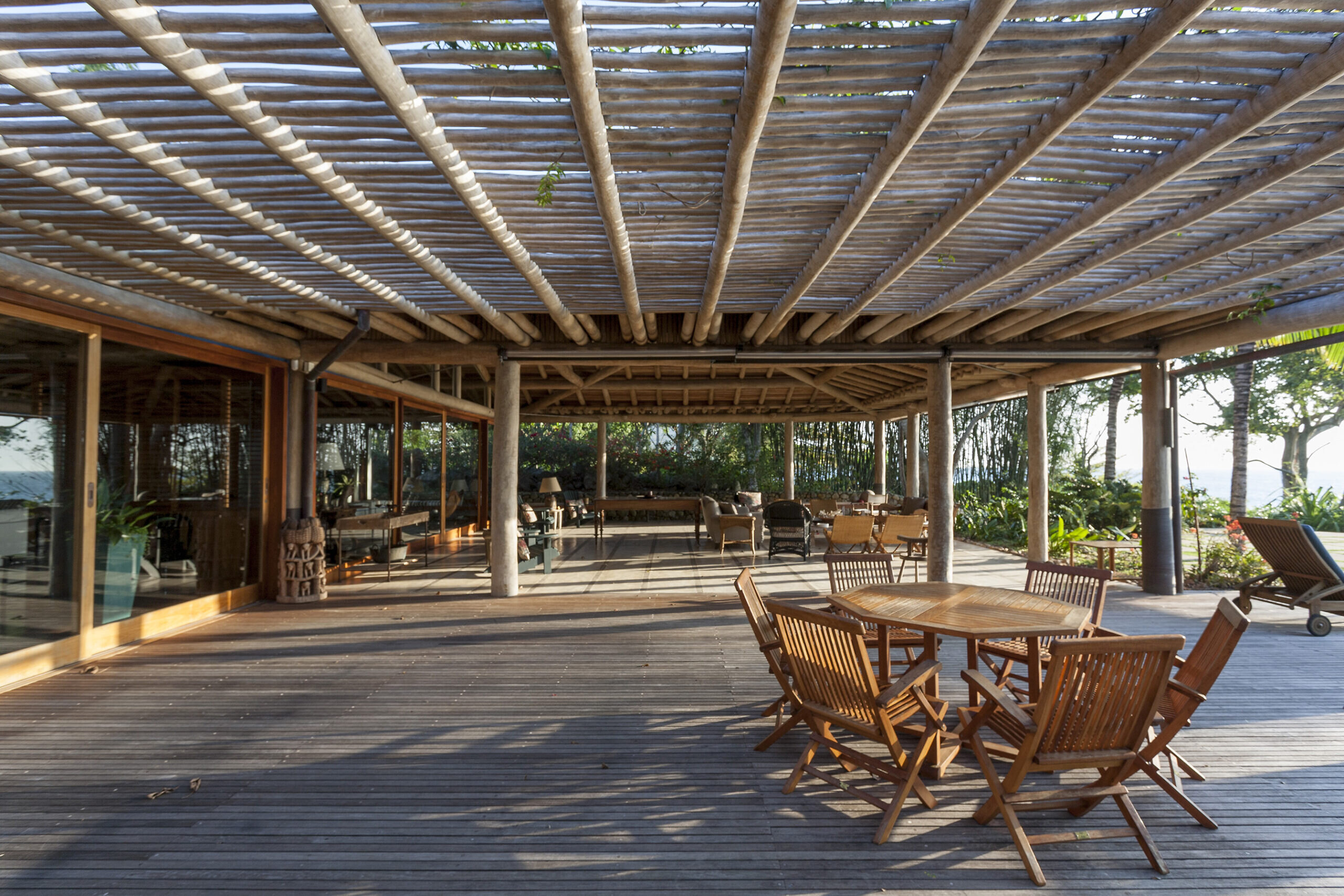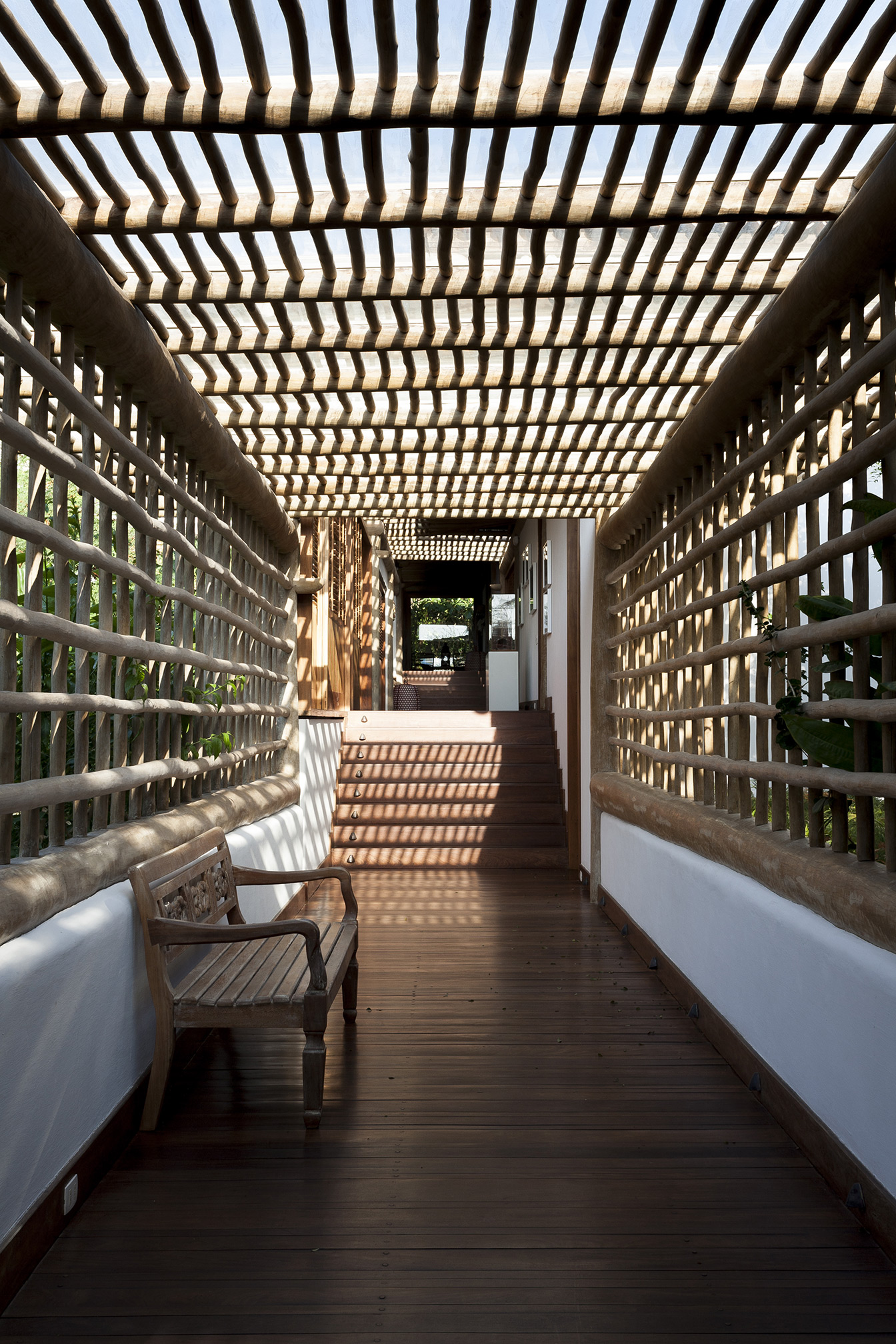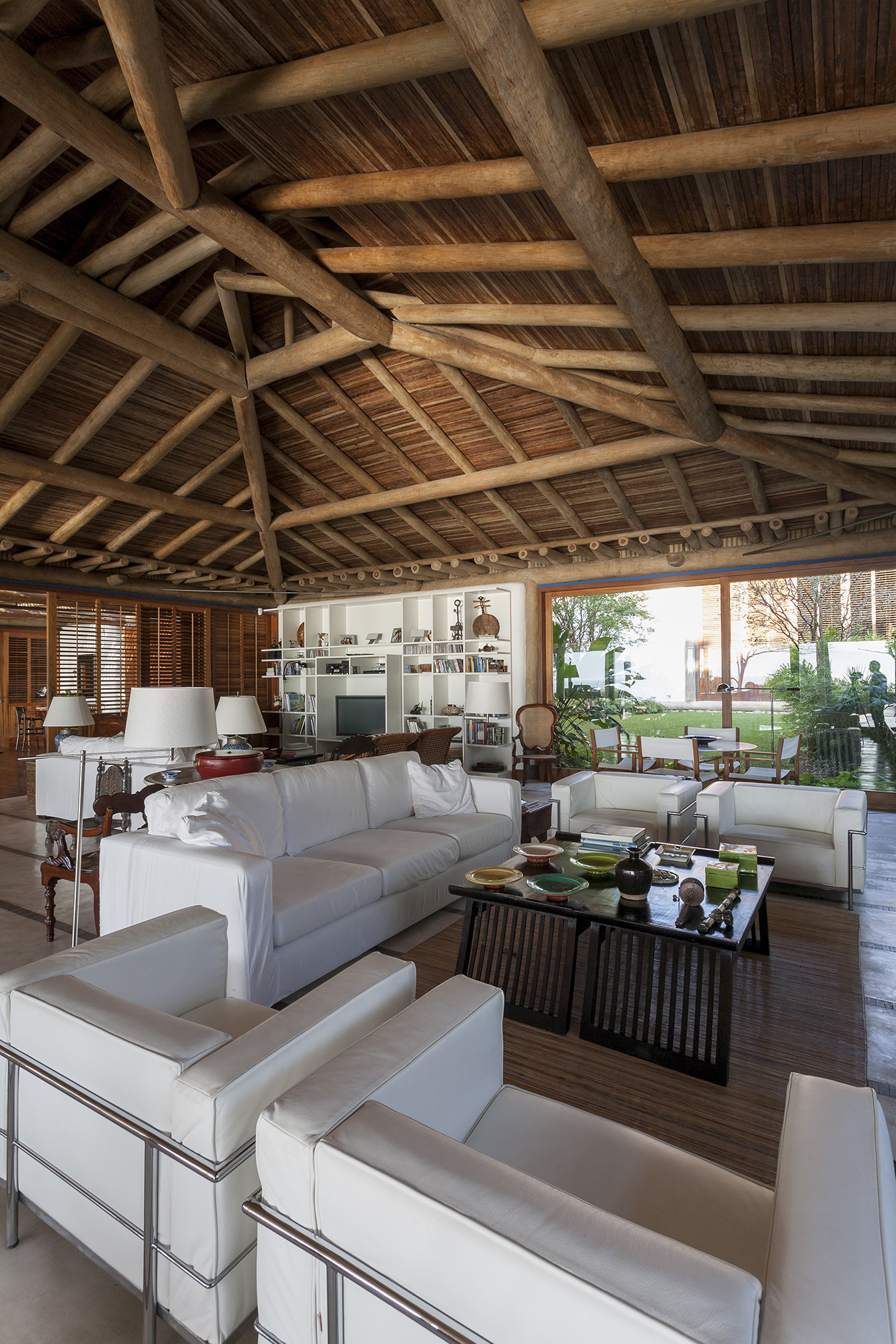 This residence was designed for a large garden; the project arose from a special dialogue between architect and landscaper which are consequently seen in the extensive empty areas of the floor plan and interior patios that form small coves of the surrounding garden, linking it intrinsically with the interior of the construction.
This house is a profound interplay of wood and practically provides a tribute to this material. The different types of wood used exhibit a mathematical proportion amongst them and evoke a pleasant and immediate rhythm of perception. Various roof modules unite through large fiberglass pergolas, which act as filters for the natural light and at the same time open to the brightness, the almost graphic composition of this wooden framework imprints multi-shadow designs on the floor.
Deployed in an artificial elevation on the land and built on a cement base, the house faces the sea. This one floor house seen from the outside suggests the existence of other stories, since the living areas have a double ceiling height. The entrance is accessed by a large engawa, key to understanding the entire architectural set and where you have an unrestricted view of the spaces. It is also where all rainwater captured on the roof flows, resulting in a central waterfall surrounded by a square wooden bench. The luminaries created especially for this project are covered in aged copper.