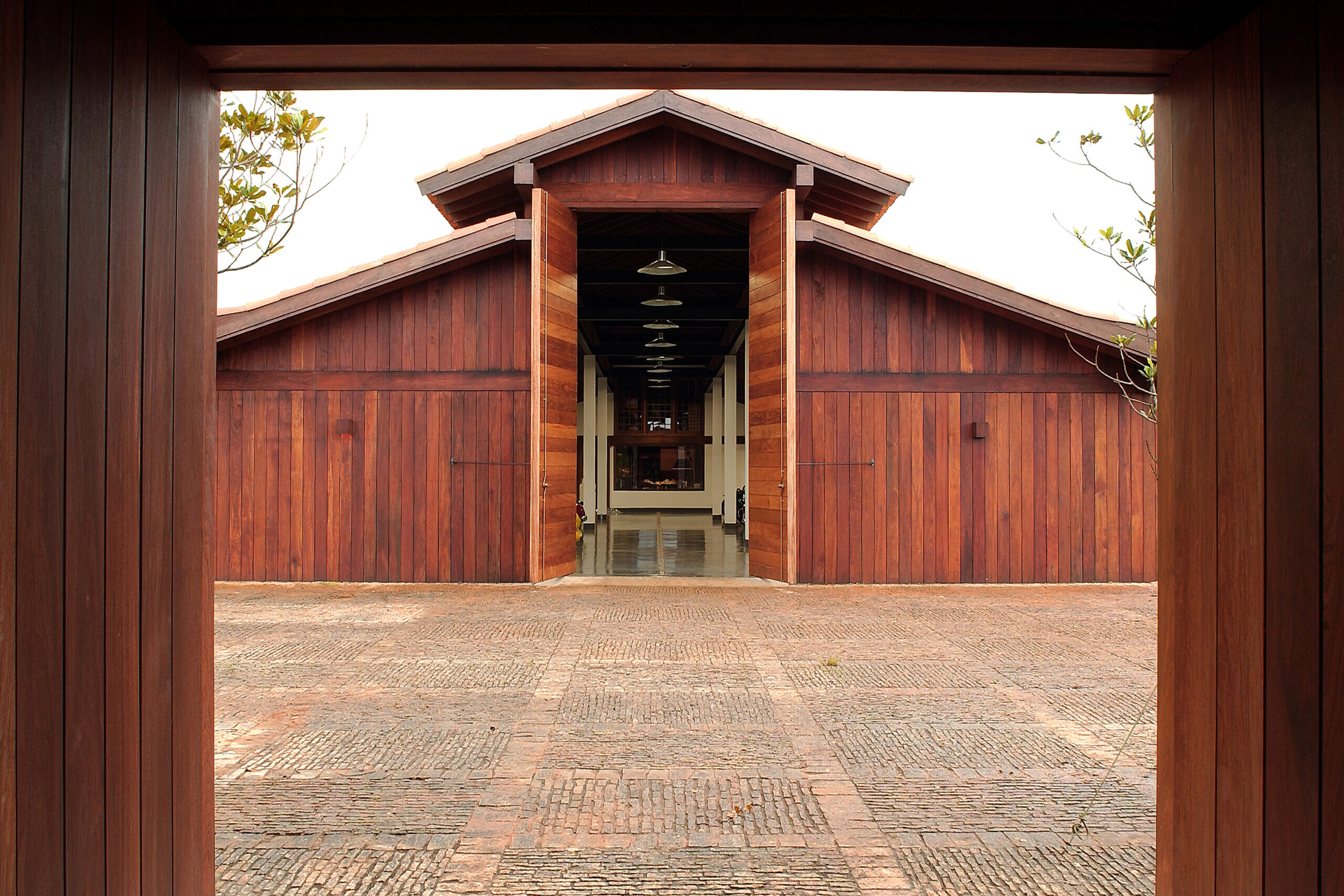 PS House
Ibiúna, SP
Facts
Total Area

15.000,00 m²
Built Area

800,00 m²
Conclusion

2002
Project
Office

Cláudio Bernardes & Jacobsen Arquitetura
Light Design

Peter Gasper
Landscape

Isabel Duprat
Photos

MCA Estúdio, Rômulo Fialdini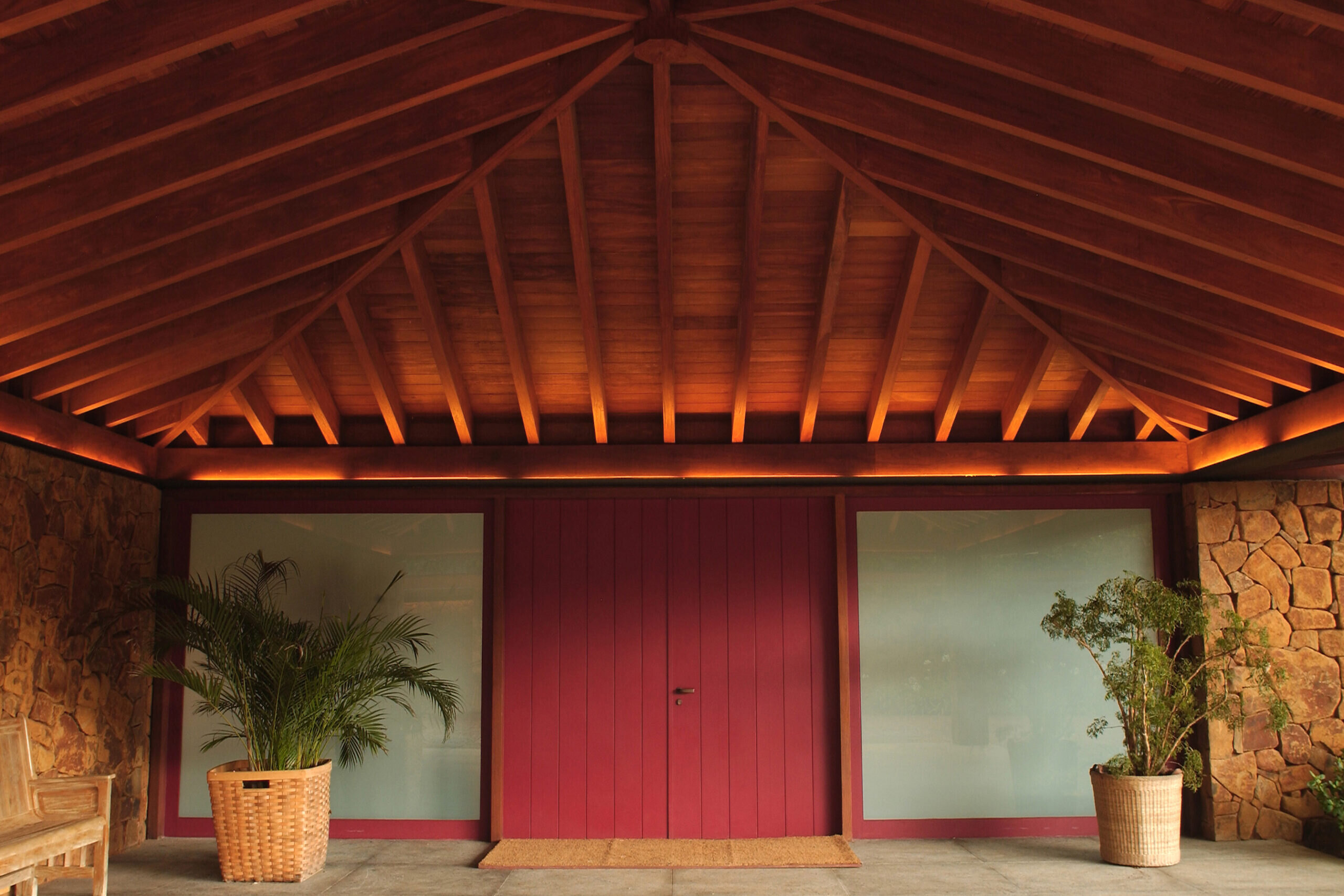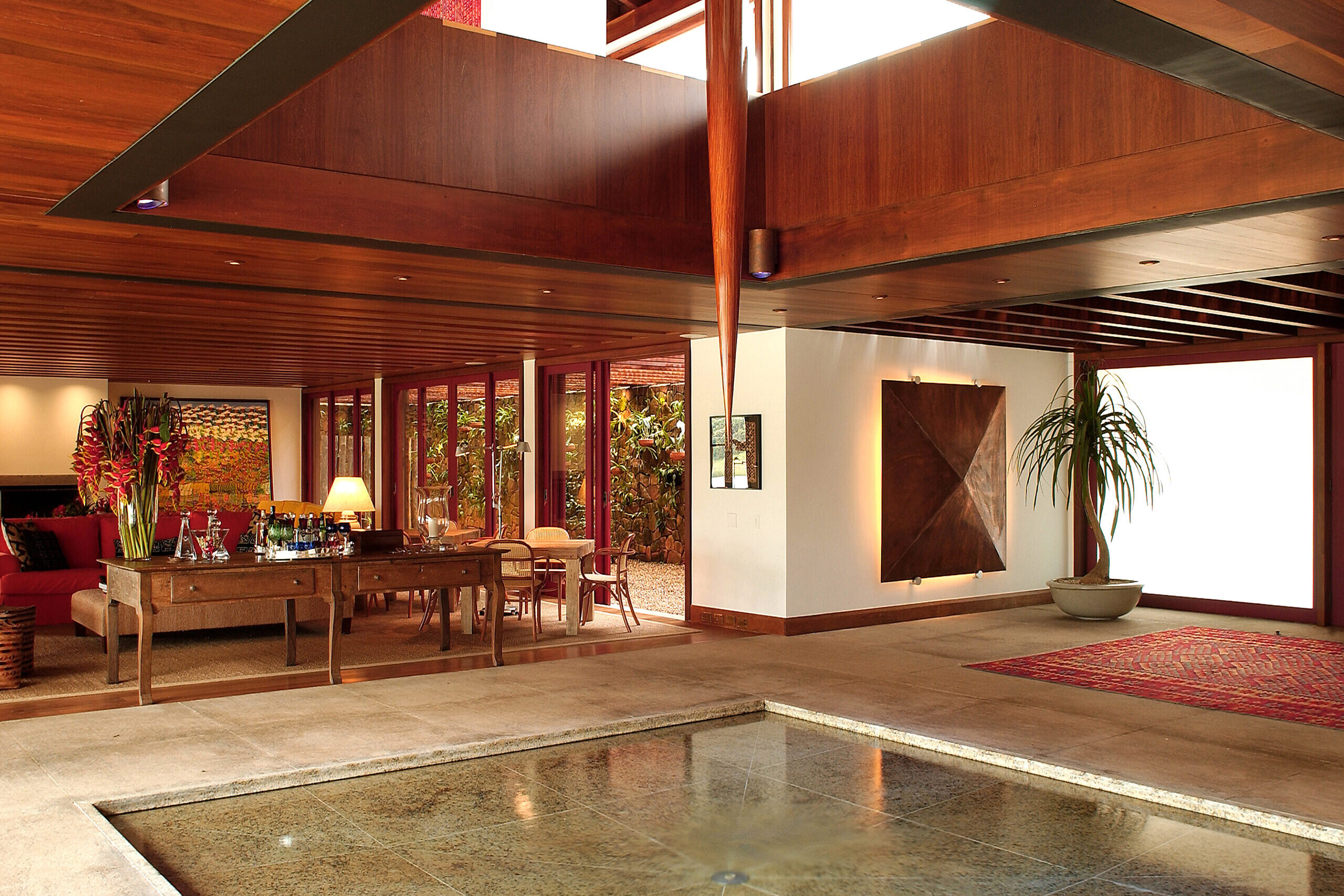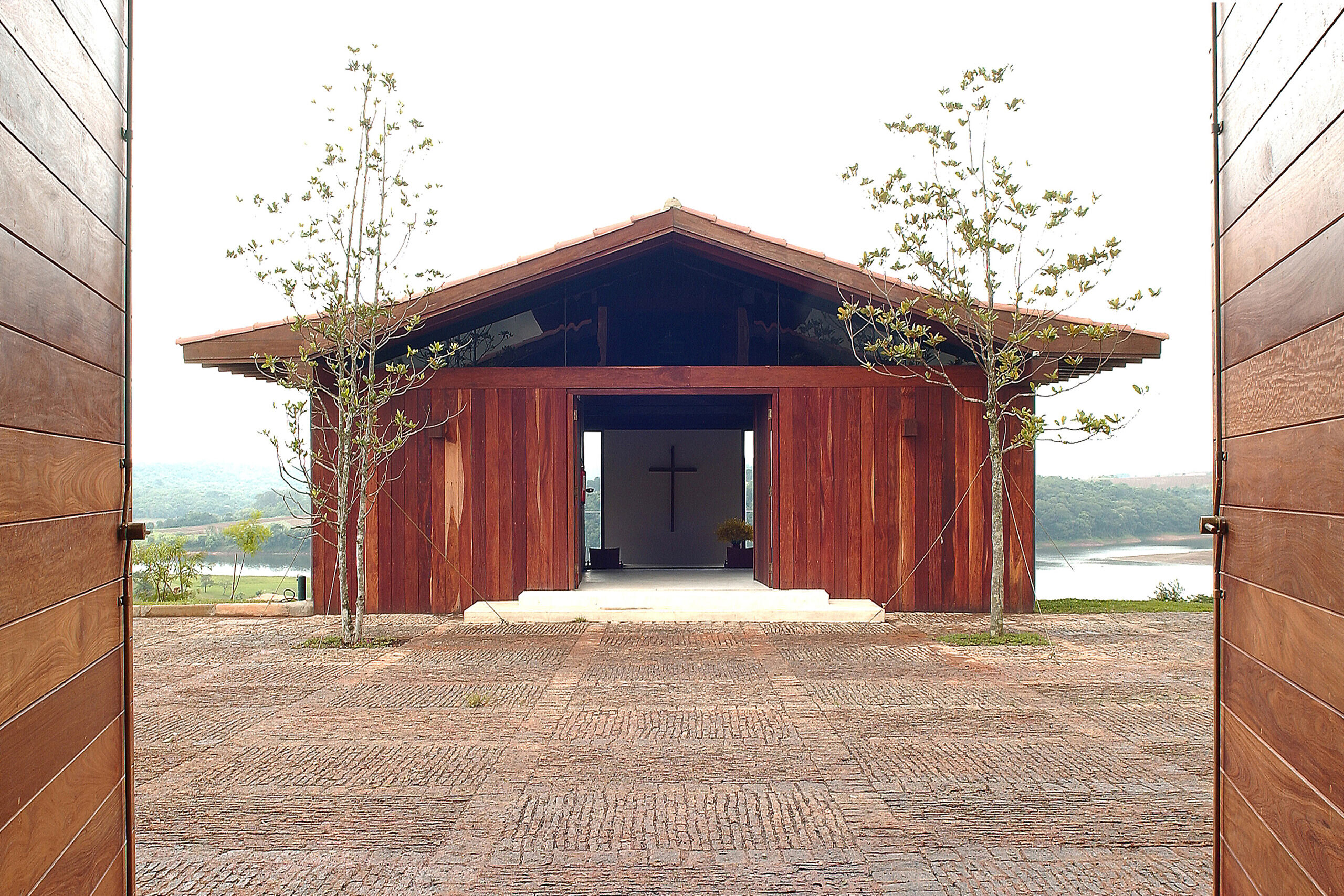 Built on a very large lot bordering the Ibiúna Reservoir, this house proposes a new reading for the colonial architecture. While it preserves the traditional clay roof and predominance of wood and stone, it combines this with the nonconventional use of engawas – as seen in first-floor entrance hall with its wide, open space centralized by a sculpture that starts at the roof and descends through the second story, all the way down to where it almost touches the reflecting pool below.
The second story has wood flooring and contains only the bedrooms. The living rooms, utility area and large leisure pavilion are on the first story, floored in marble.
The house's design allows for a view of the lake from any point along the veranda. In keeping with this aim, just beyond the pool area sprawling yard slopes downward to the level of the reservoir.