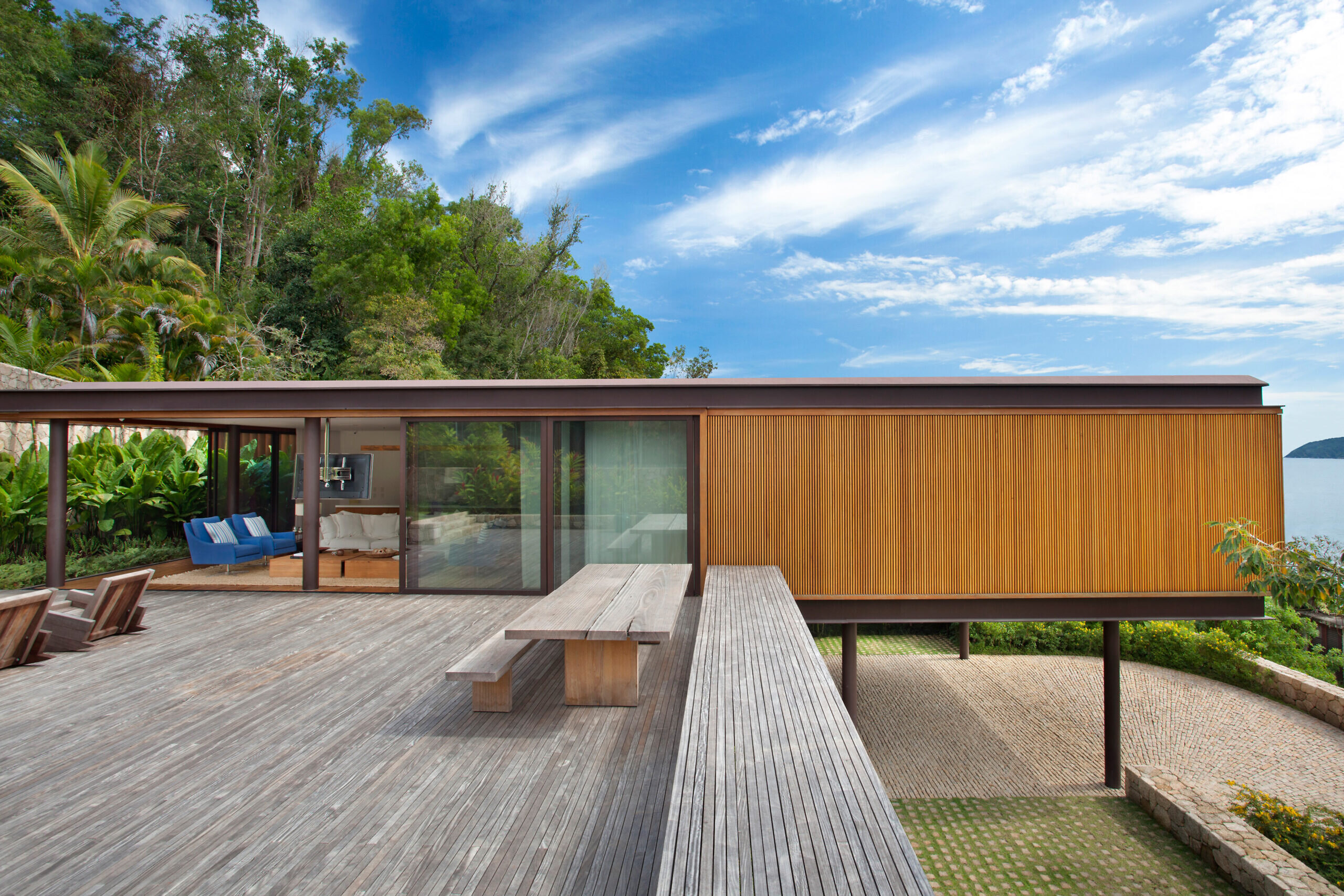 CAA House
Angra dos Reis
Facts
Total Area

1.653,00 m²
Built Area

580,60 m²
Conclusion

2014
Project
Office

Jacobsen Arquitetura
Office's Team

Paulo Jacobsen, Bernardo Jacobsen, Edgar Murata, Ricardo Castello Branco, Pedro Lobão, Francisco Rugeroni, Fernanda Maeda
Interiors

Jacobsen Arquitetura (Eza Viegas)
Interior's Team

Alexia de Carvalho, Isabel Benoliel
Light Design

Lightworks
Landscape

Cenário Paisagismo
Photos

MCA Estúdio, Fernando Guerra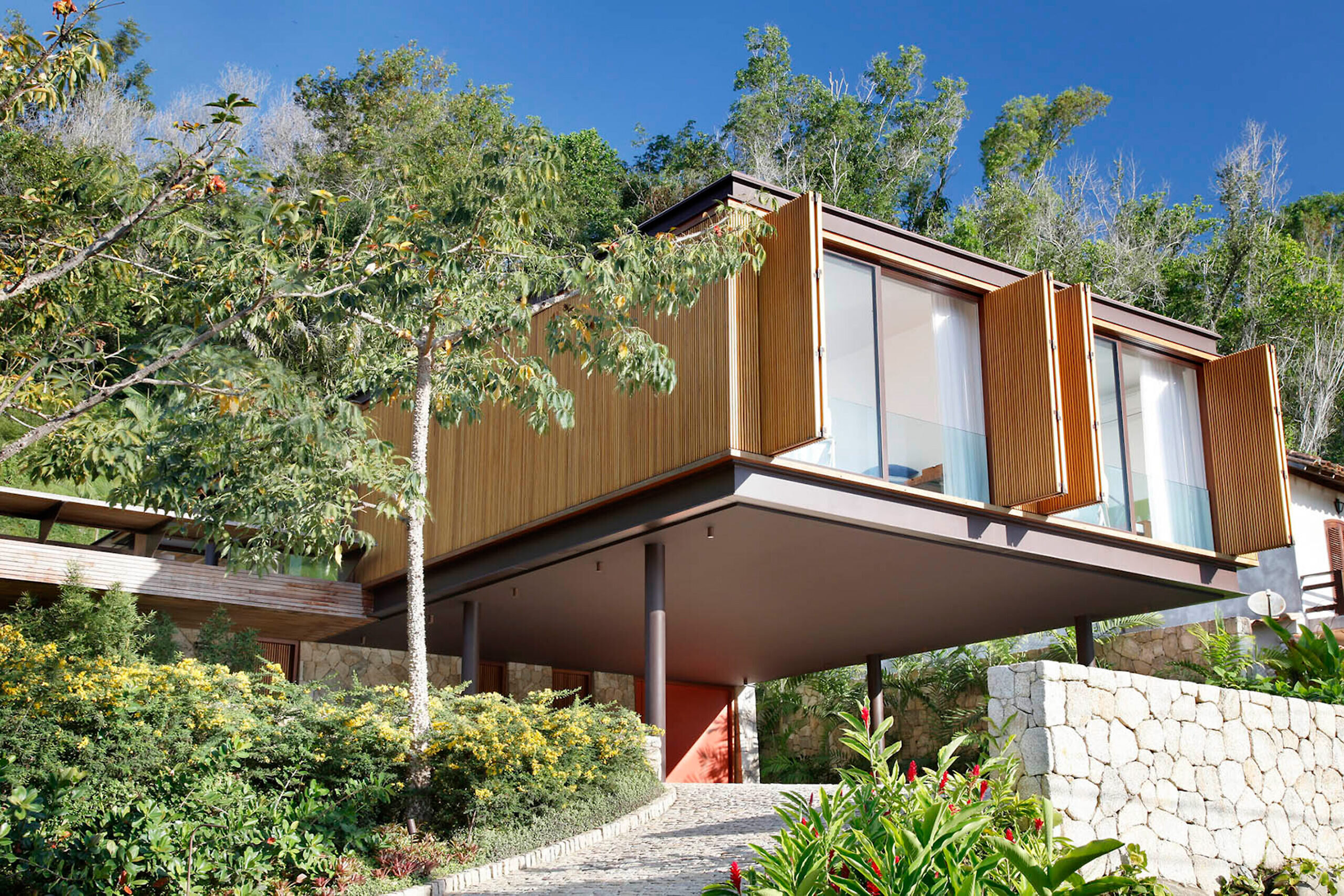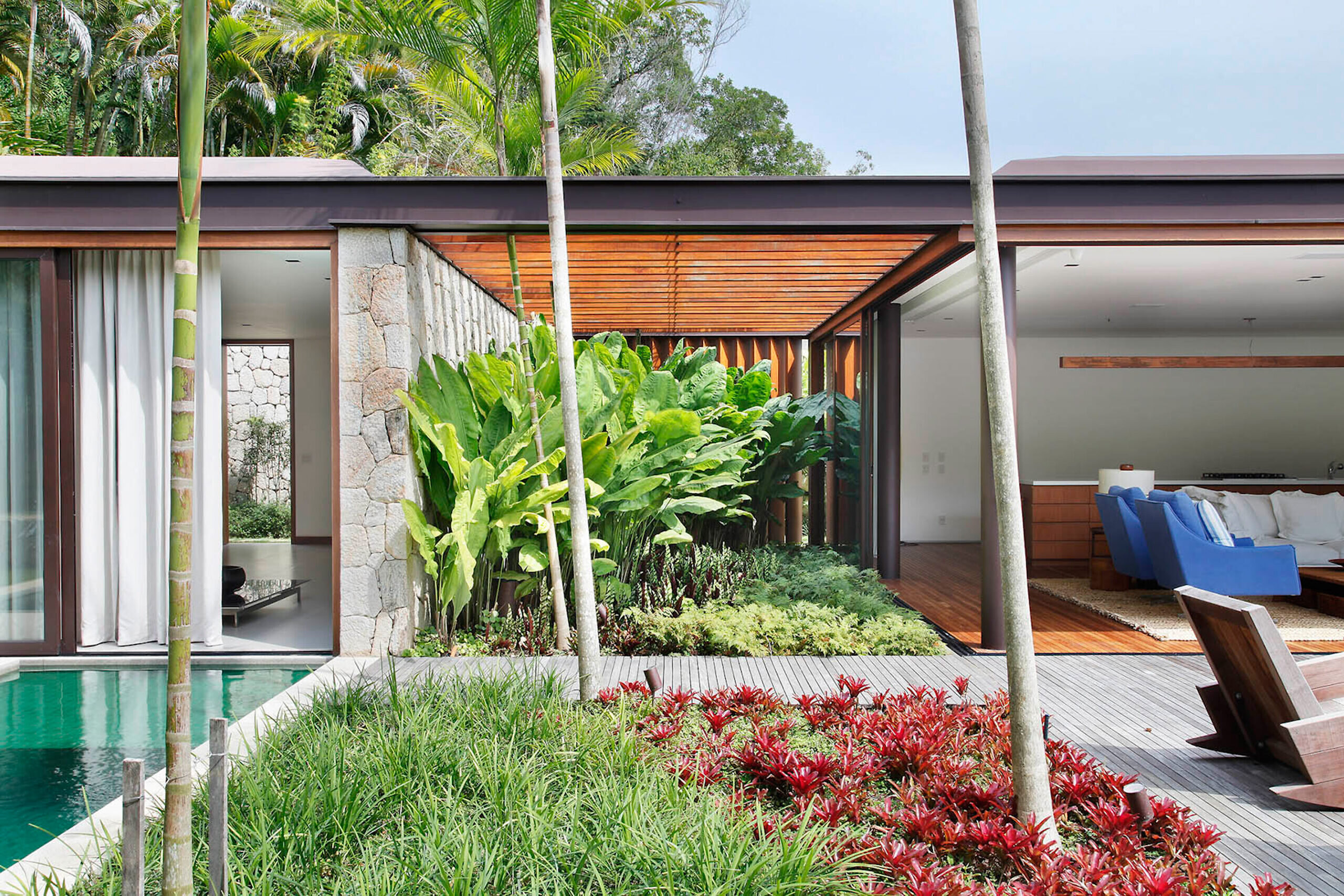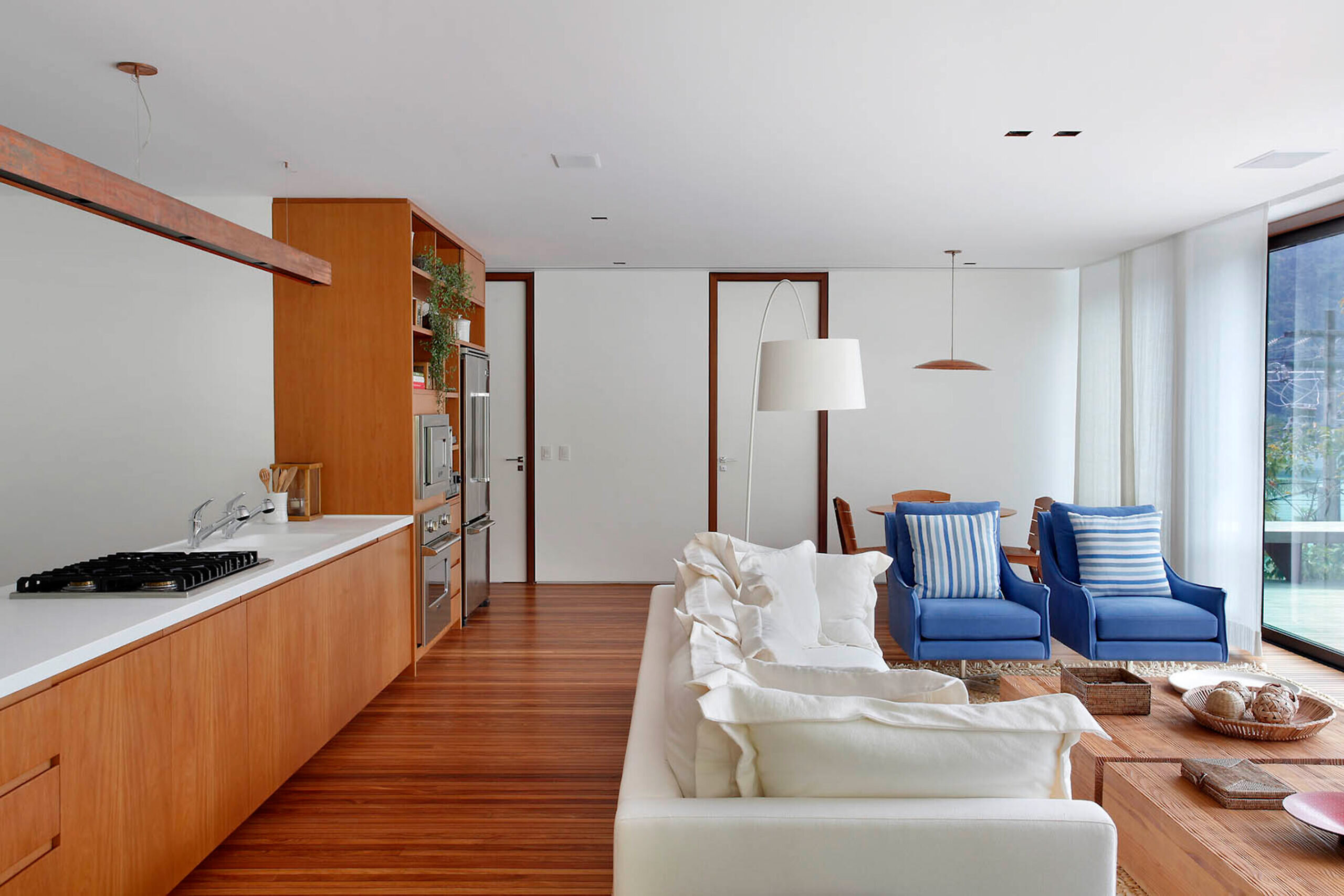 This project is the annex of a summer home we're designing for a young couple in Angra dos Reis. It includes the caretaker wing with pool and a guest wing, consisting of living room and kitchen and two integrated en suites. It was built first, to serve as a base for the owners to monitor the progress of the main house and also allow them to enjoy the location in advance.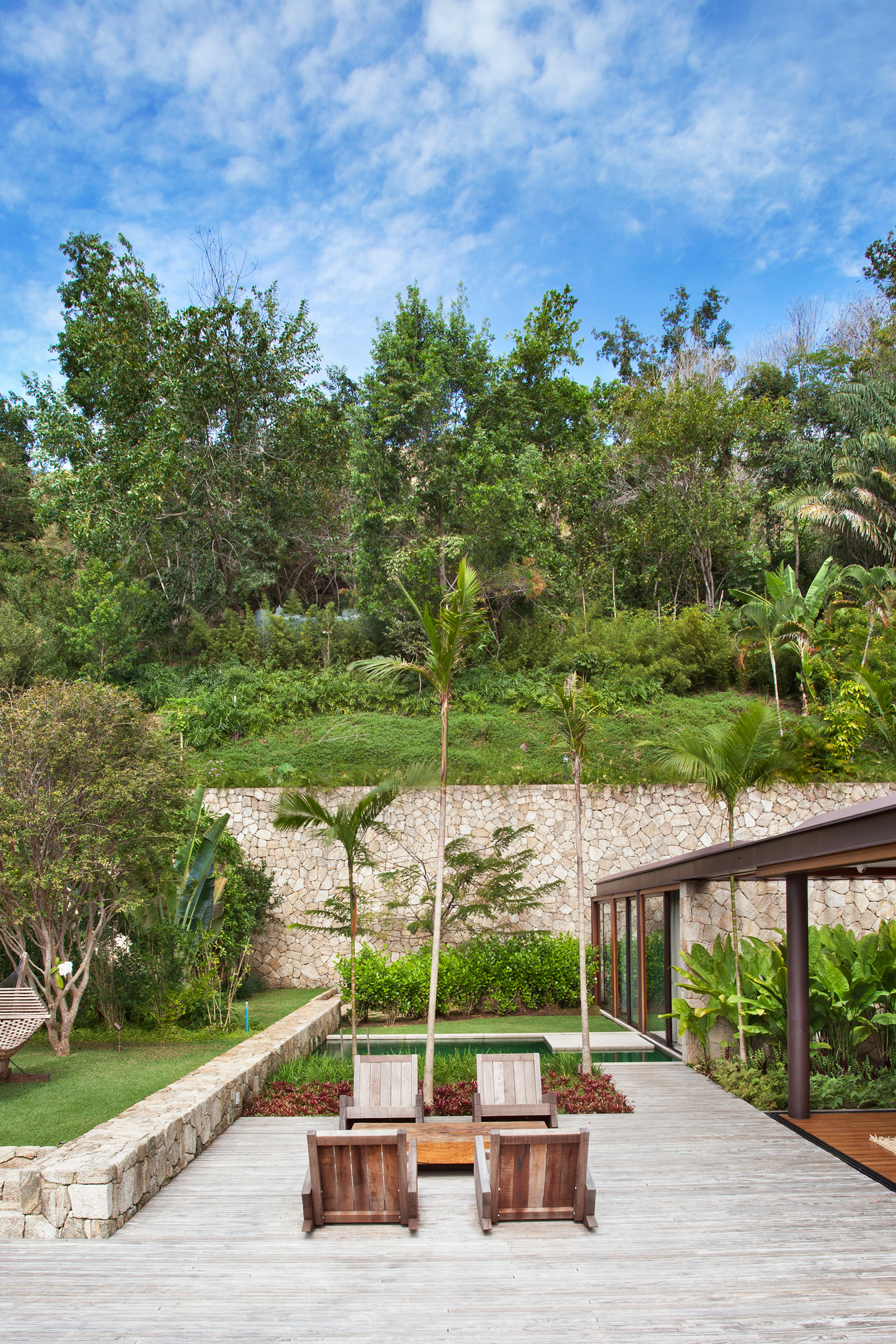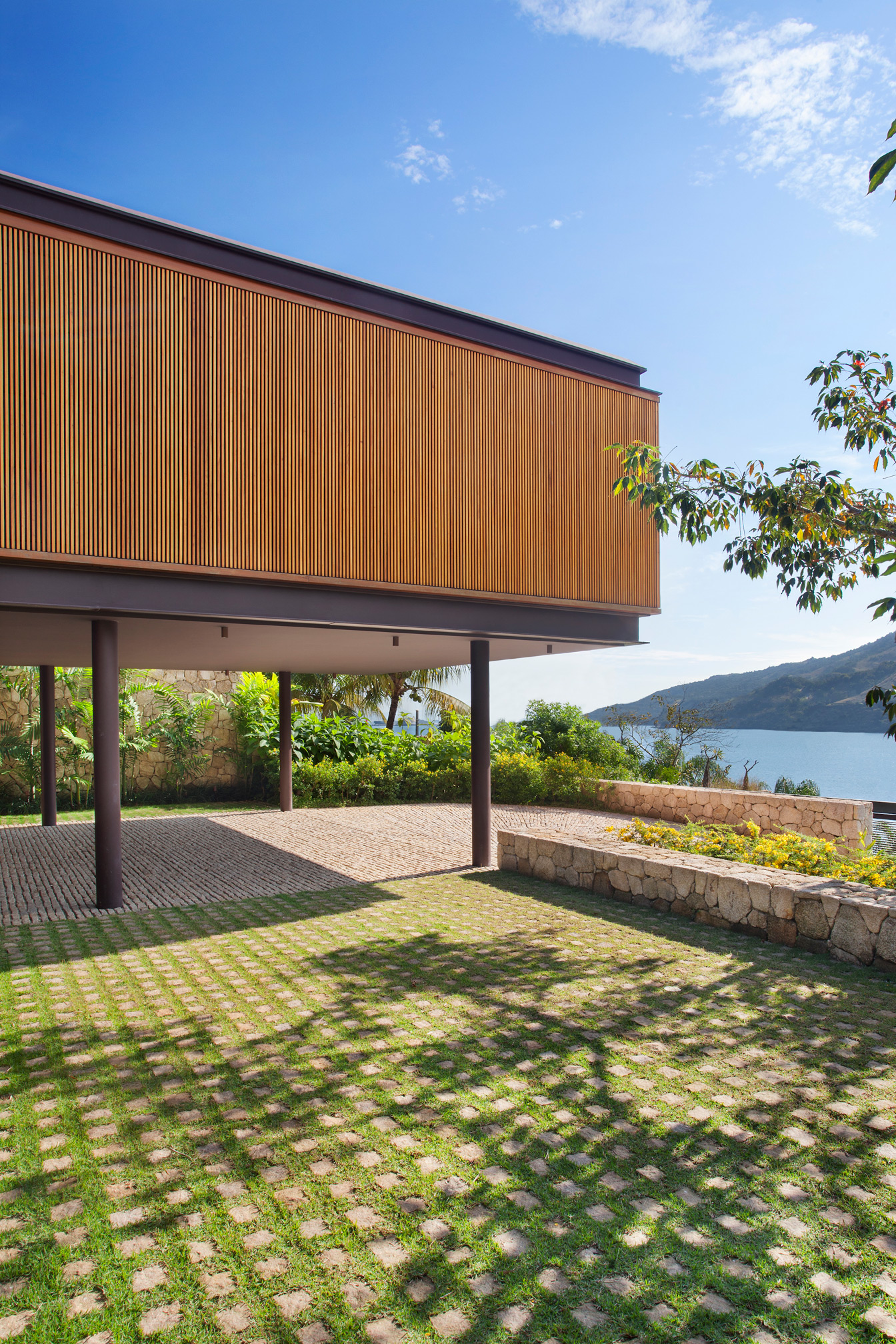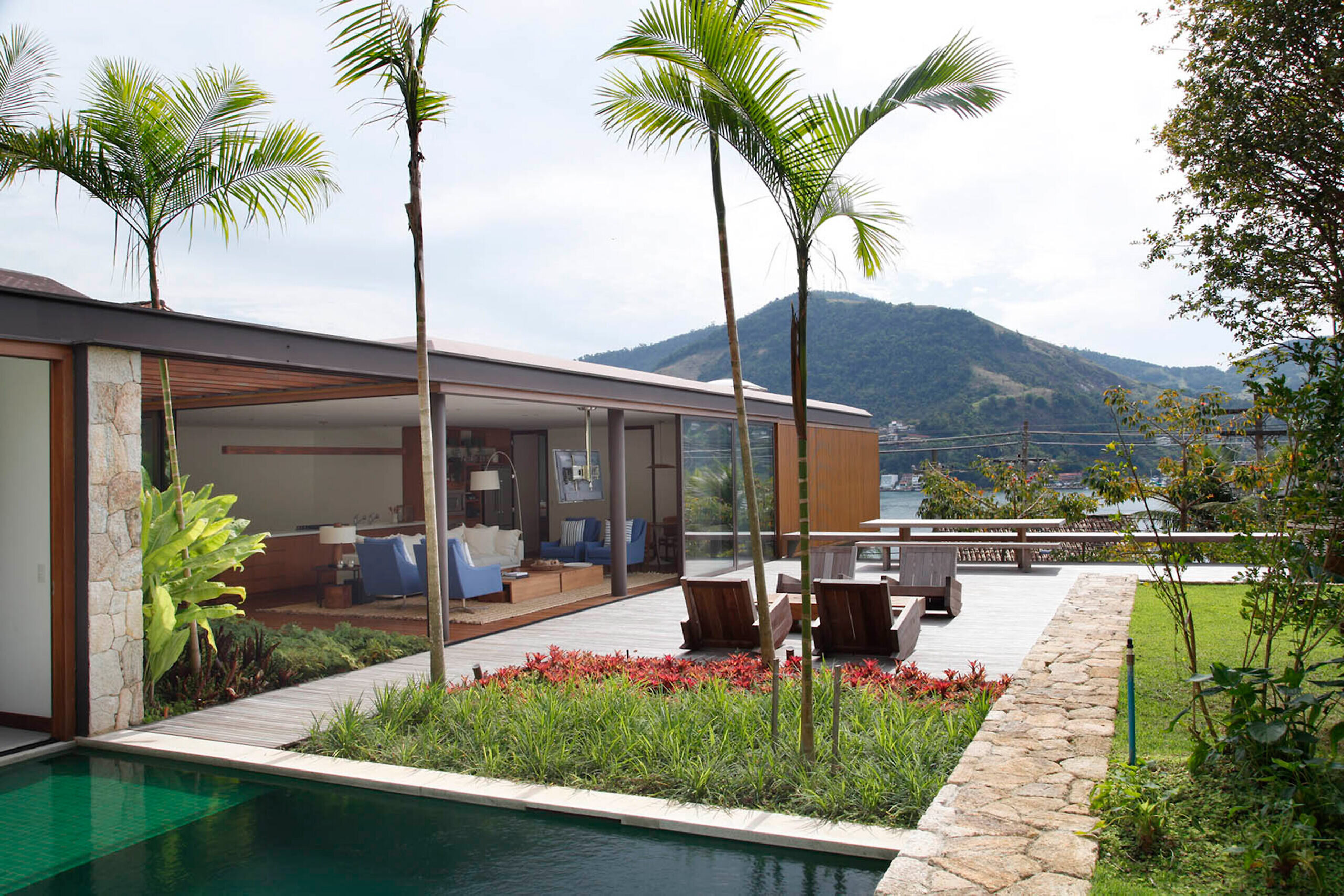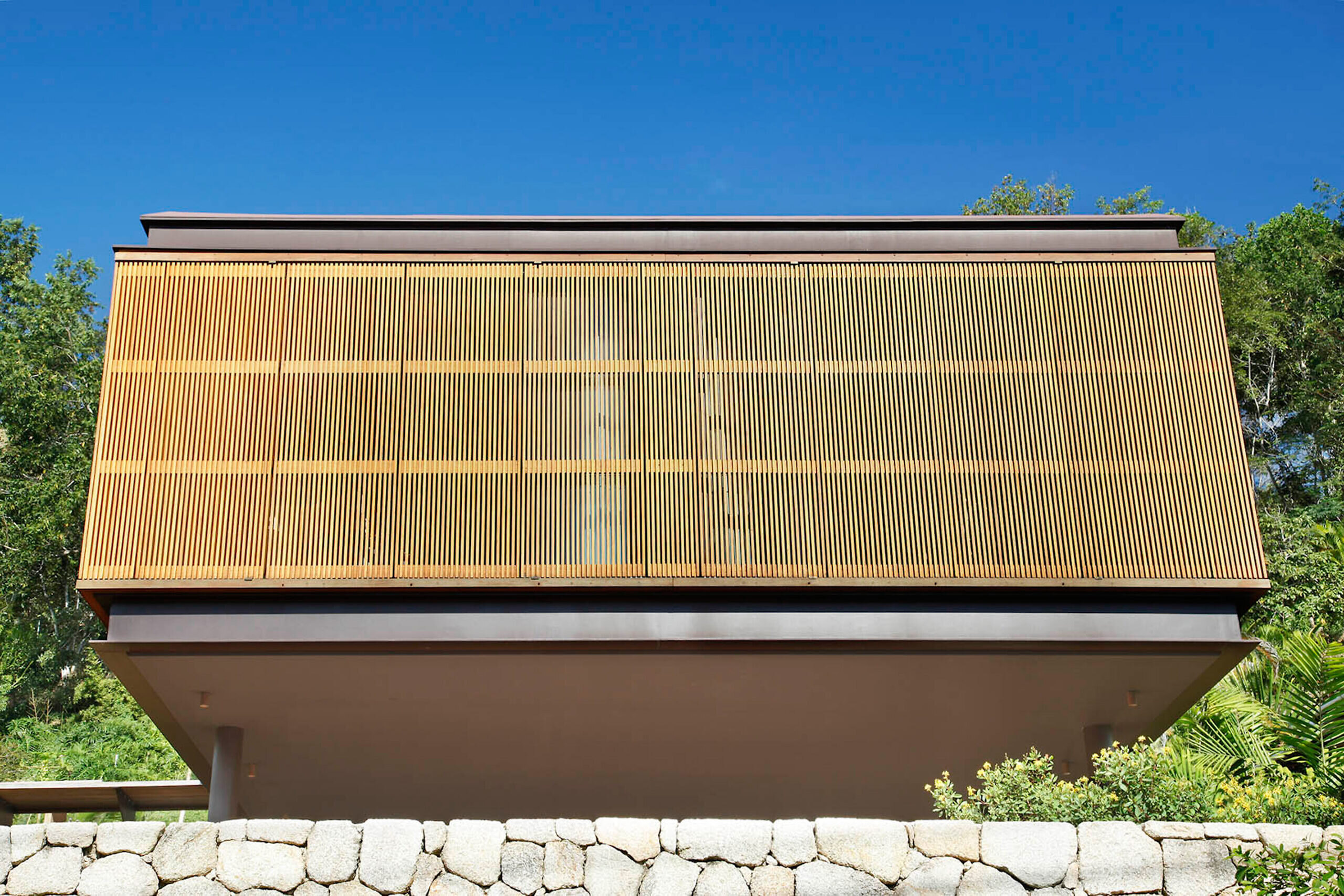 The construction begins at the back of the grounds, on its highest point, and extends to the front, creating a piloti, which is both access and garage, so that the architecture takes off from the ground and is projected upon the sea view. The social areas and the garden become integrated through a wooden deck and the northward-facing main façade's sliding doors.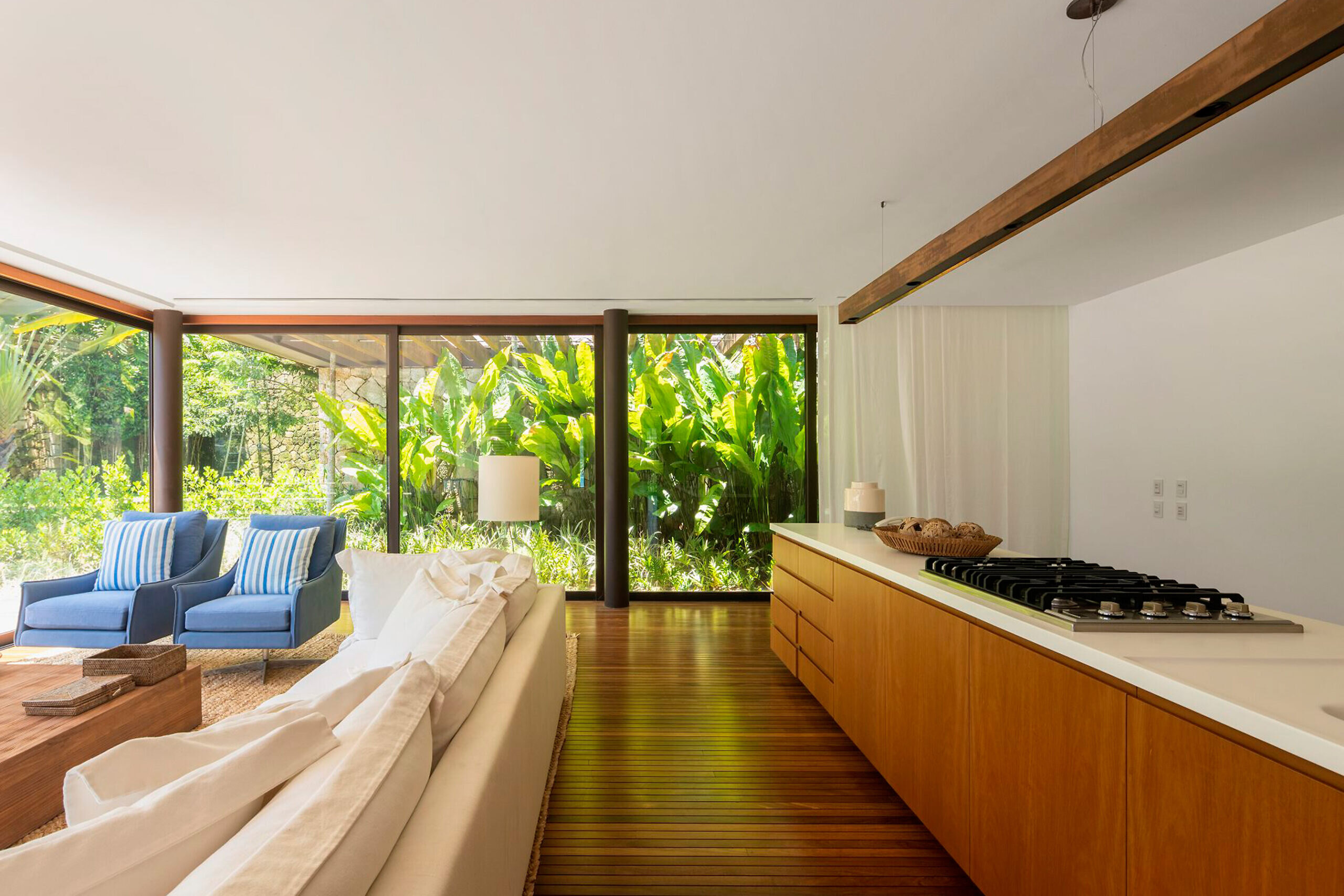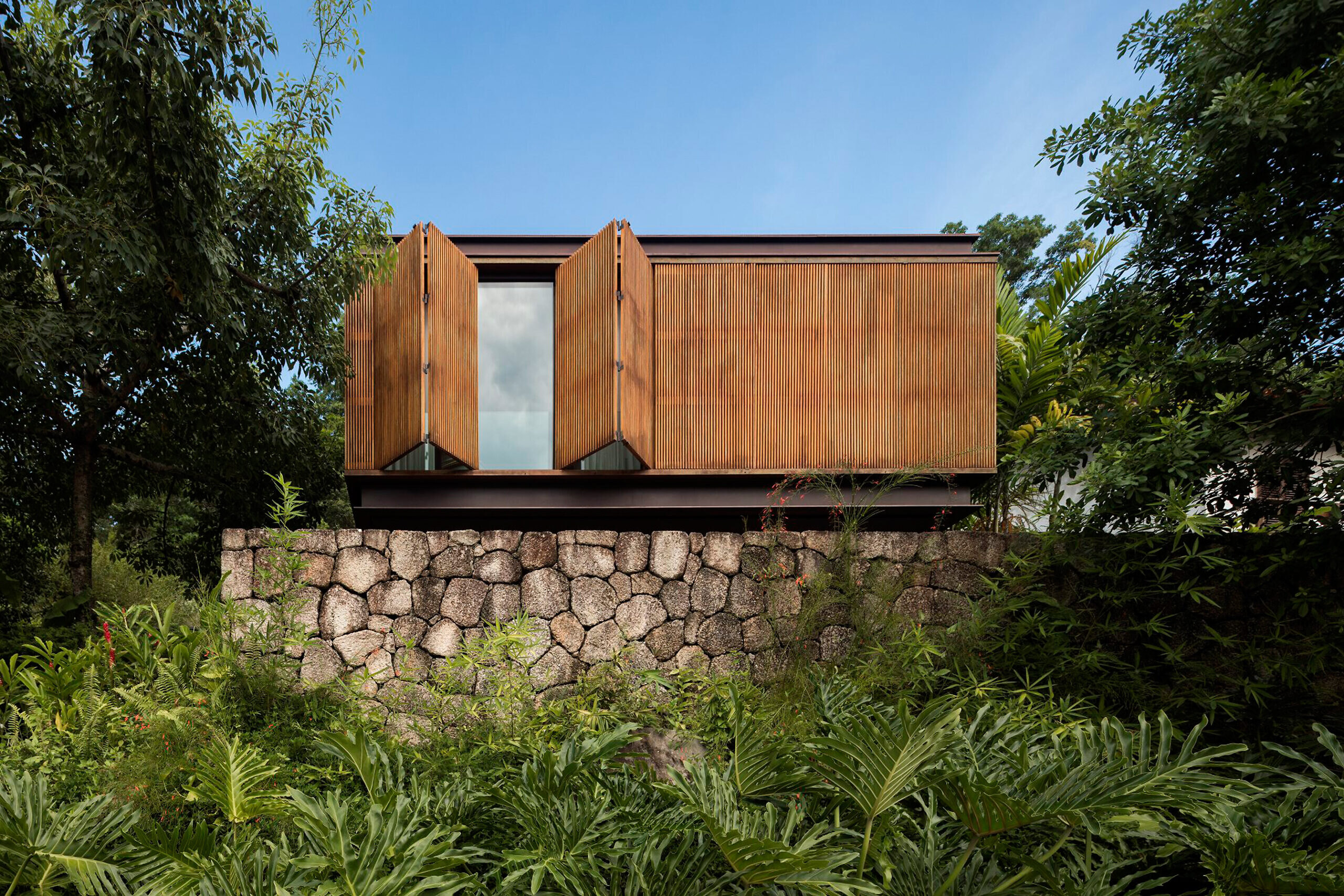 One reaches the upper floor through internal and external stairs, where the house's volume is interrupted by a pergola, creating a type of spatial filter between the interior and exterior areas that separate the caretaker's and the guests' wings.