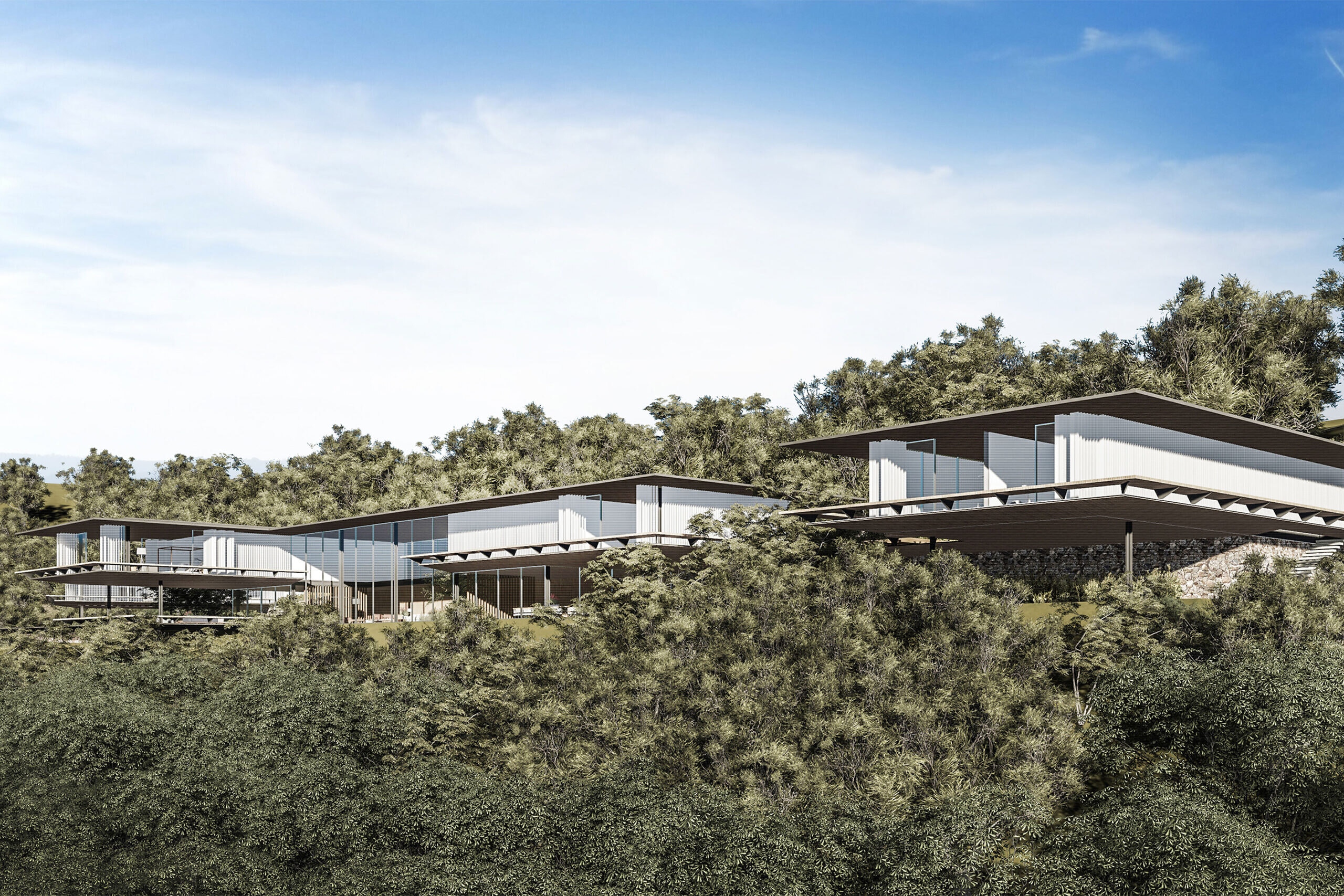 EY House
Rabat, Marrocos
Facts
Total Area

9450,00 m²
Built Area

1620,00m²
Start

2016
Project
Office

Jacobsen Arquitetura
Office's Team

Paulo Jacobsen, Bernardo Jacobsen, Edgar Murata, Marcelo Vessoni, Francisco Rugeroni, Guilherme Pucci, Rafaella Codato, Maya Leal, Thauan Miquelin, Pedro Henrique Ramos Gustavo Borges
Interiors

Jacobsen Arquitetura
Interiors' Team

Tatiana Kamogawa, Julia Navarro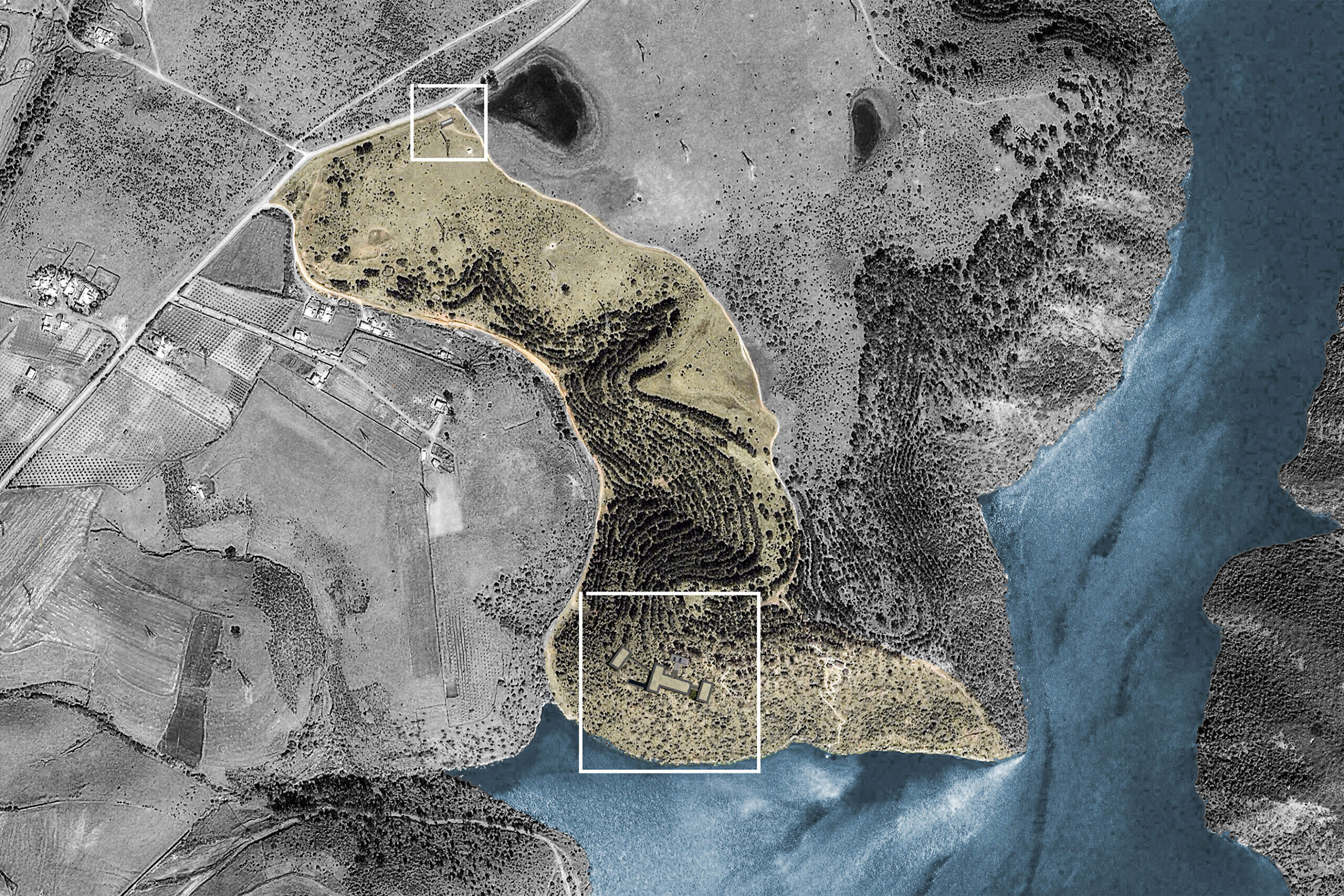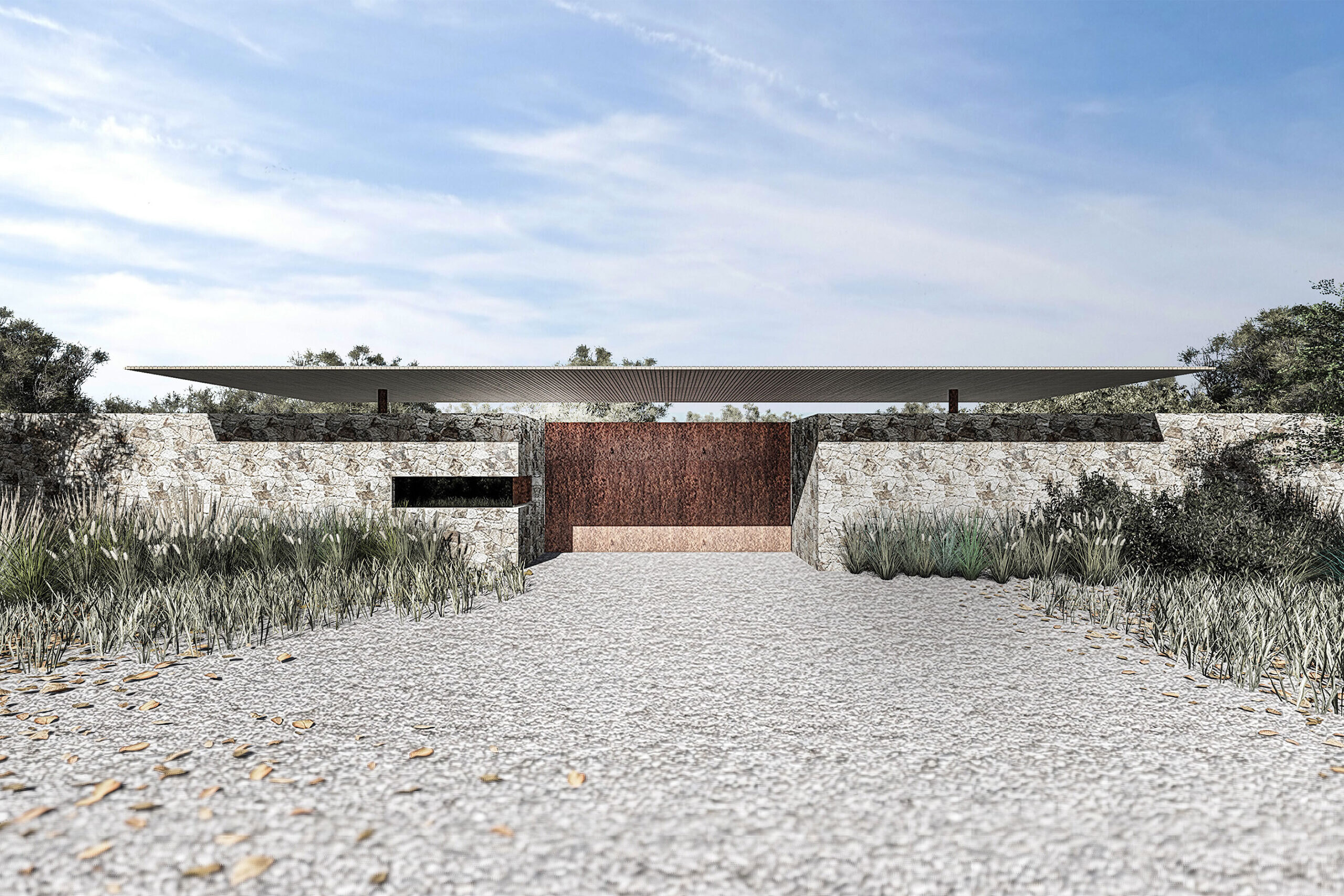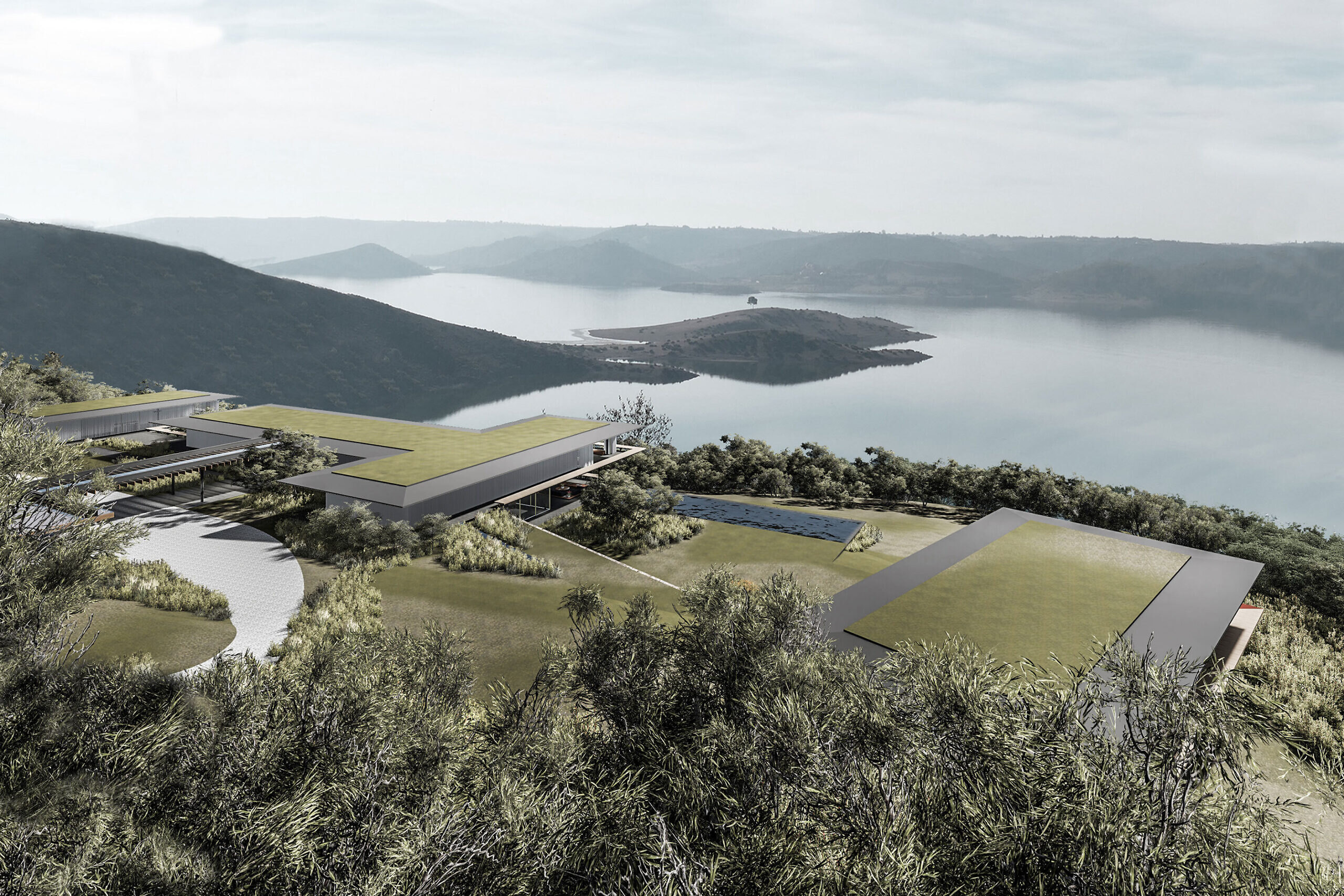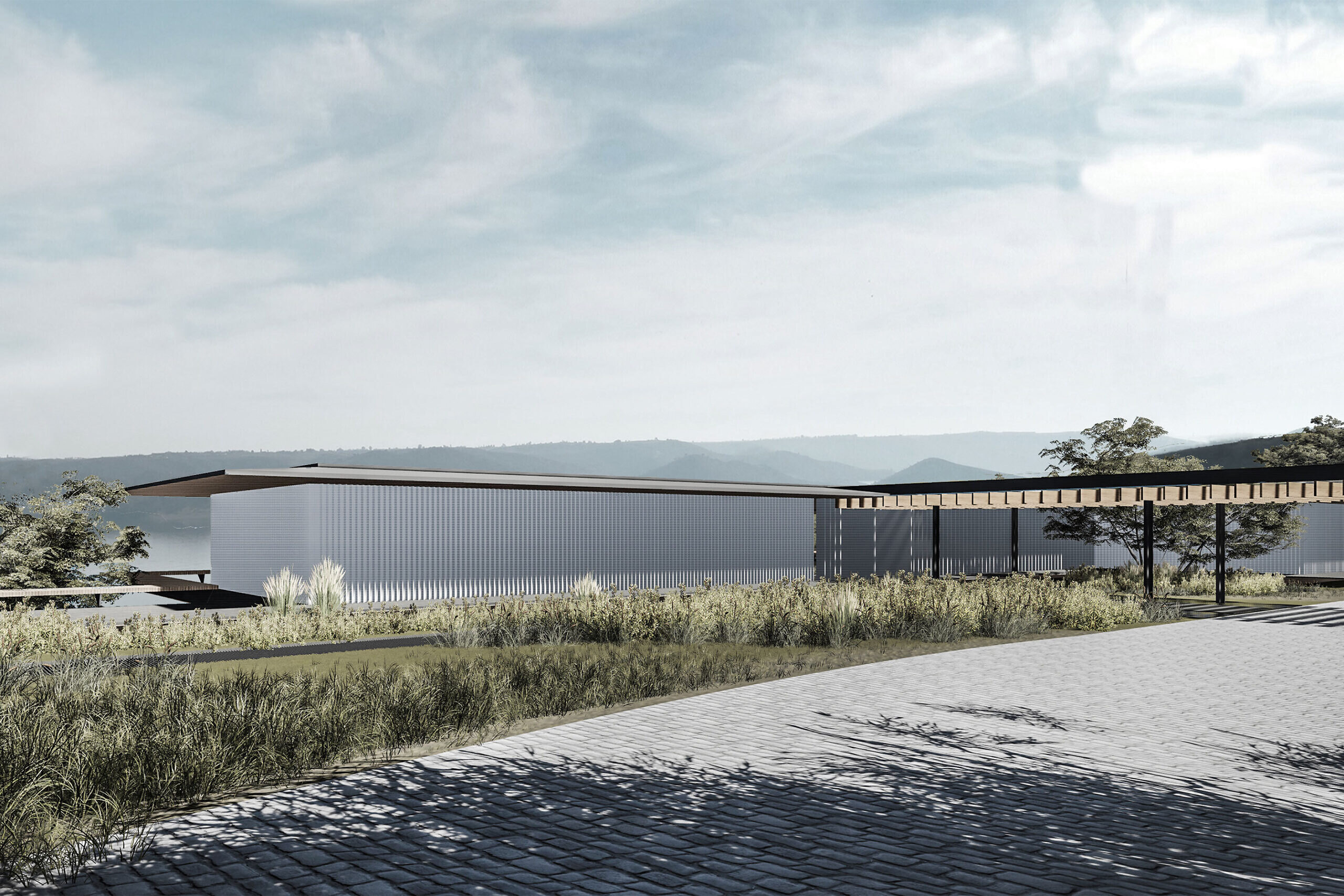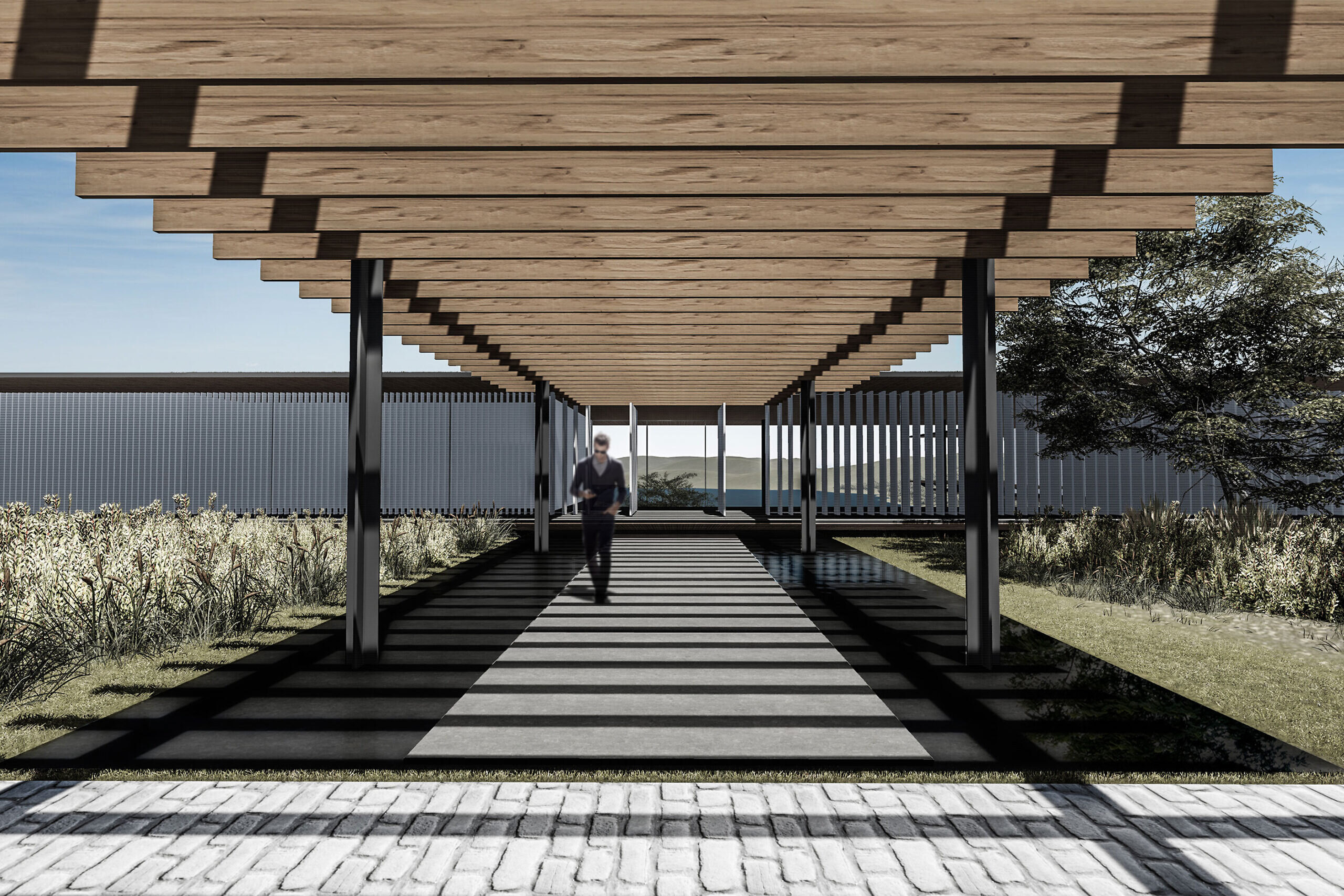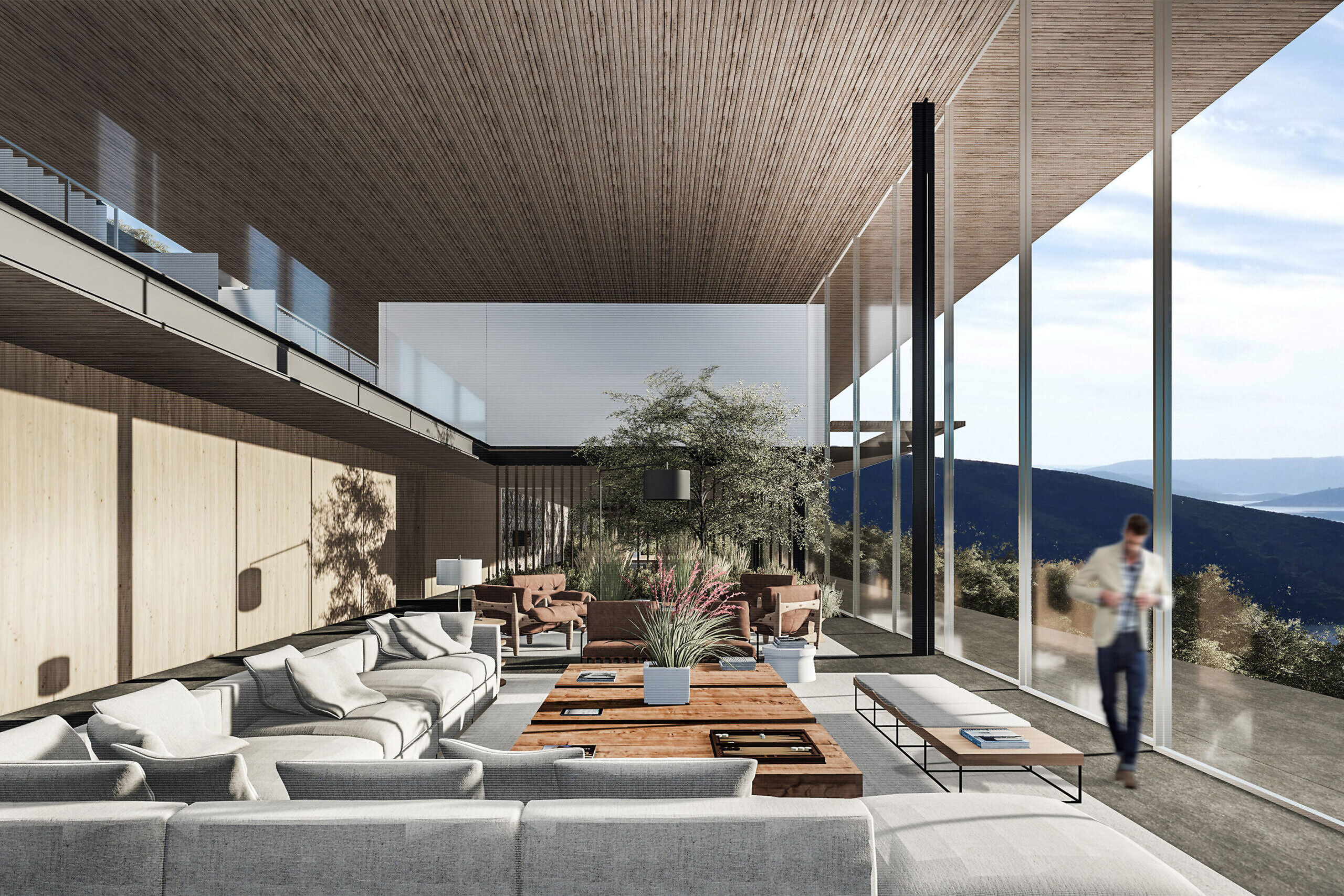 A project for a couple with three children in Rabat, capital of Morocco. The land is about 20km from the city center, has a large amount of vegetation, varied topography and is on the bank of a major reservoir that is the main source of water in the region. Care was necessary for a delicate integration of the architecture into the natural landscape with a concern to favor the view of the reservoir with a wide visual range from all the house's environments, serving as starting points for the design of the project.
The program was divided into sectors in order to create three main buildings: the center one houses all the functions of the residence: living area, service area and even the couple's bedroom and one of the children's rooms. The side volumes were created for the other two children and can function independently of the central block. While transparency to view the landscape was desired, it was necessary to maintain privacy between the buildings. To assure the principle of a light volumetric composition, the blocks are not linearly arranged.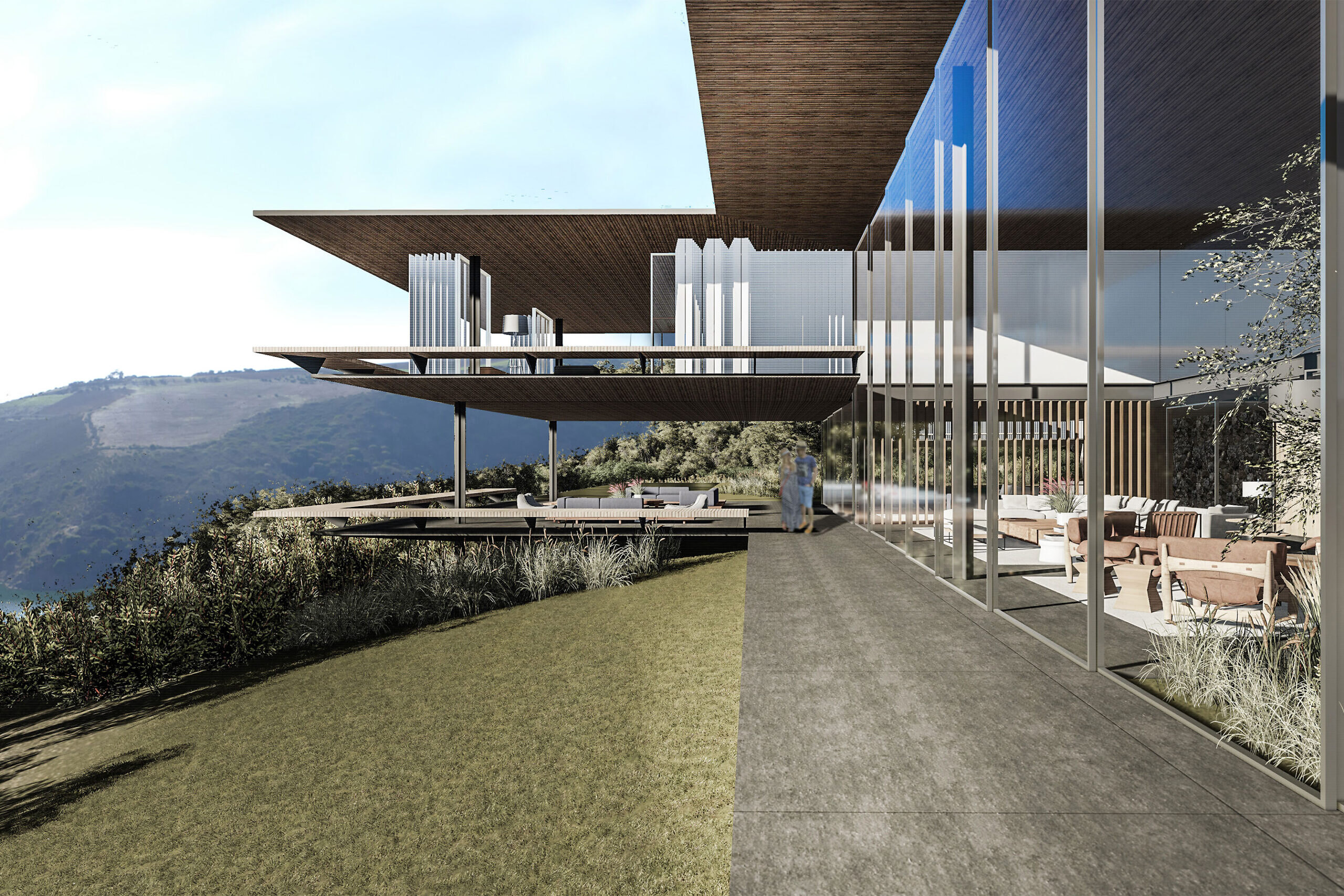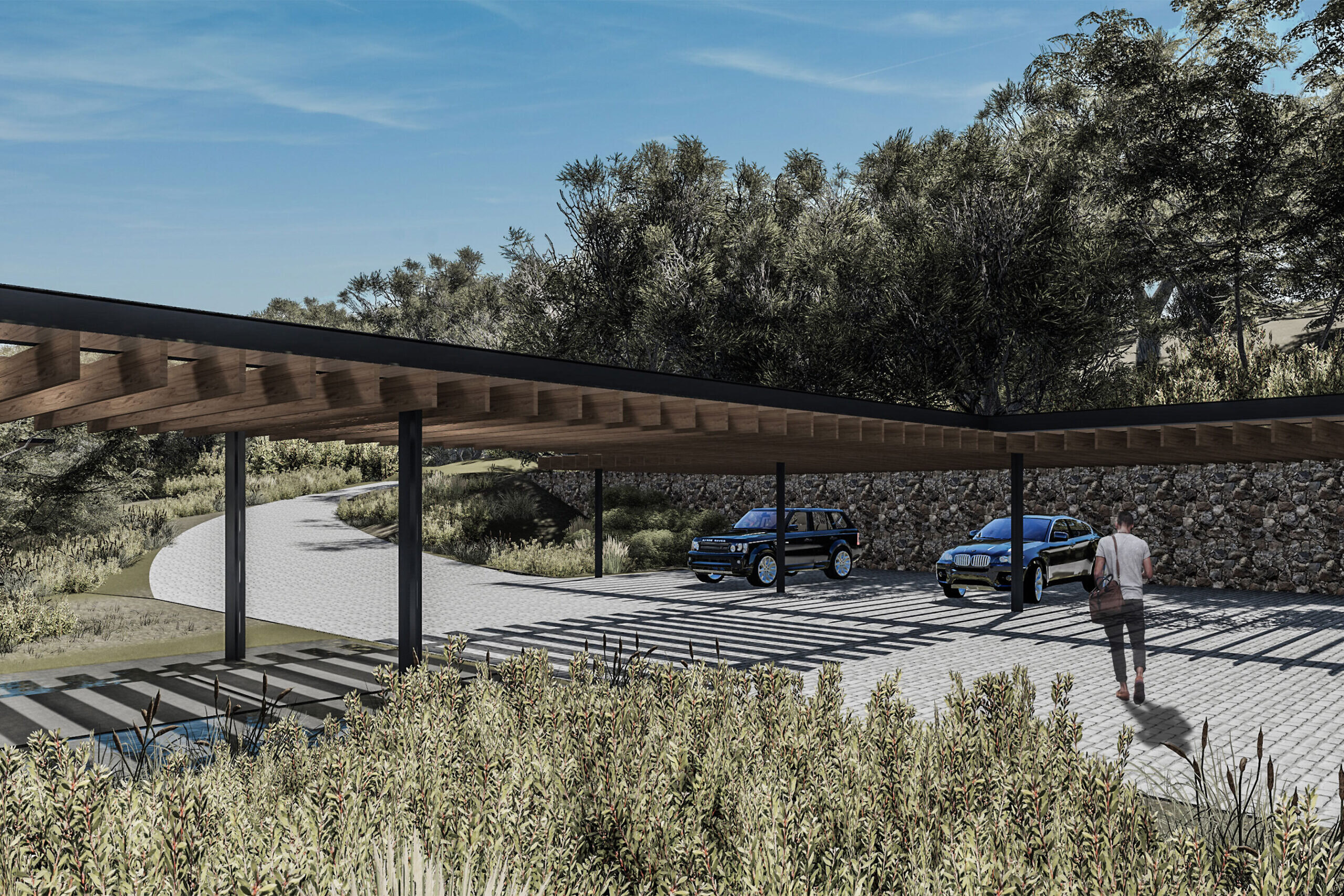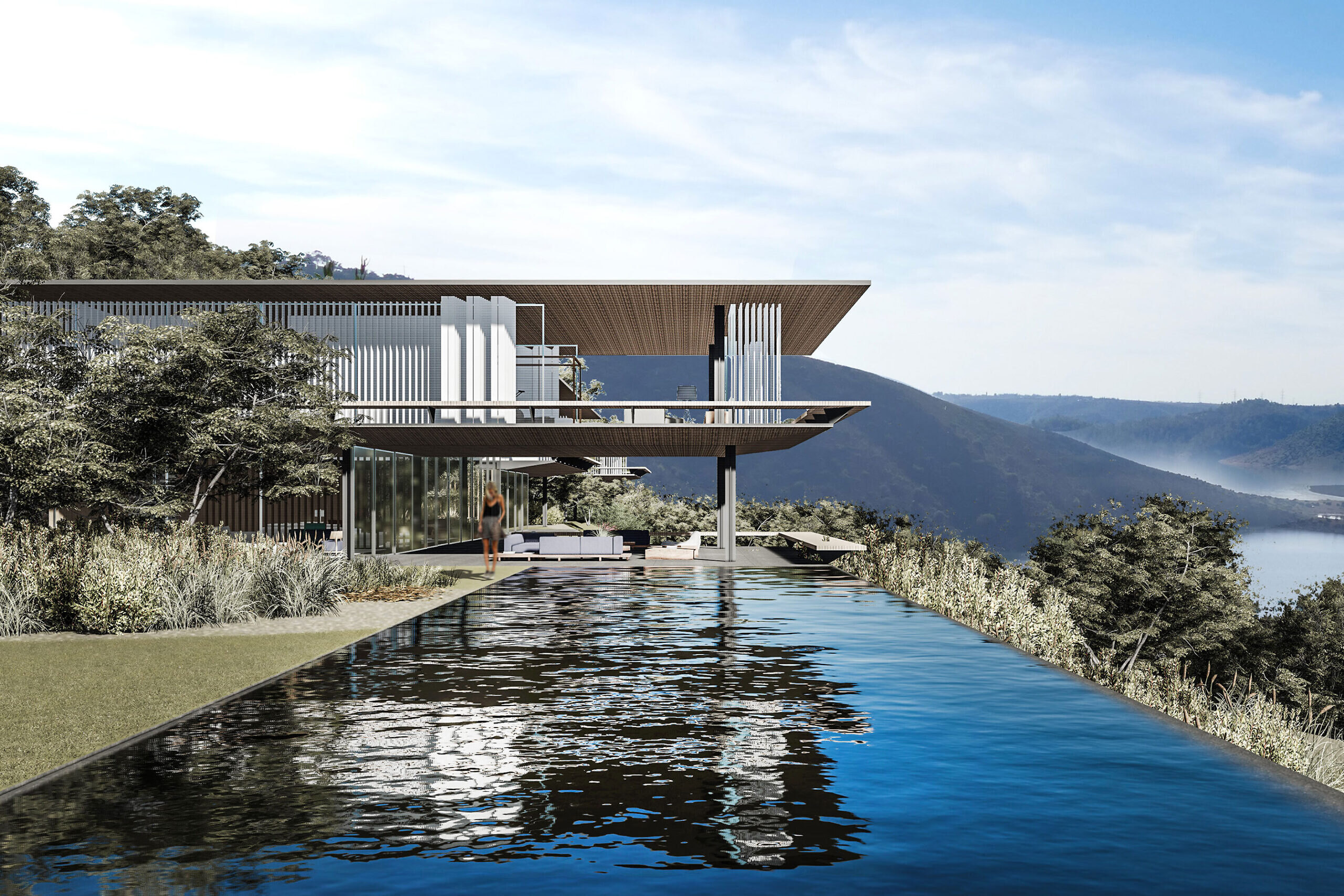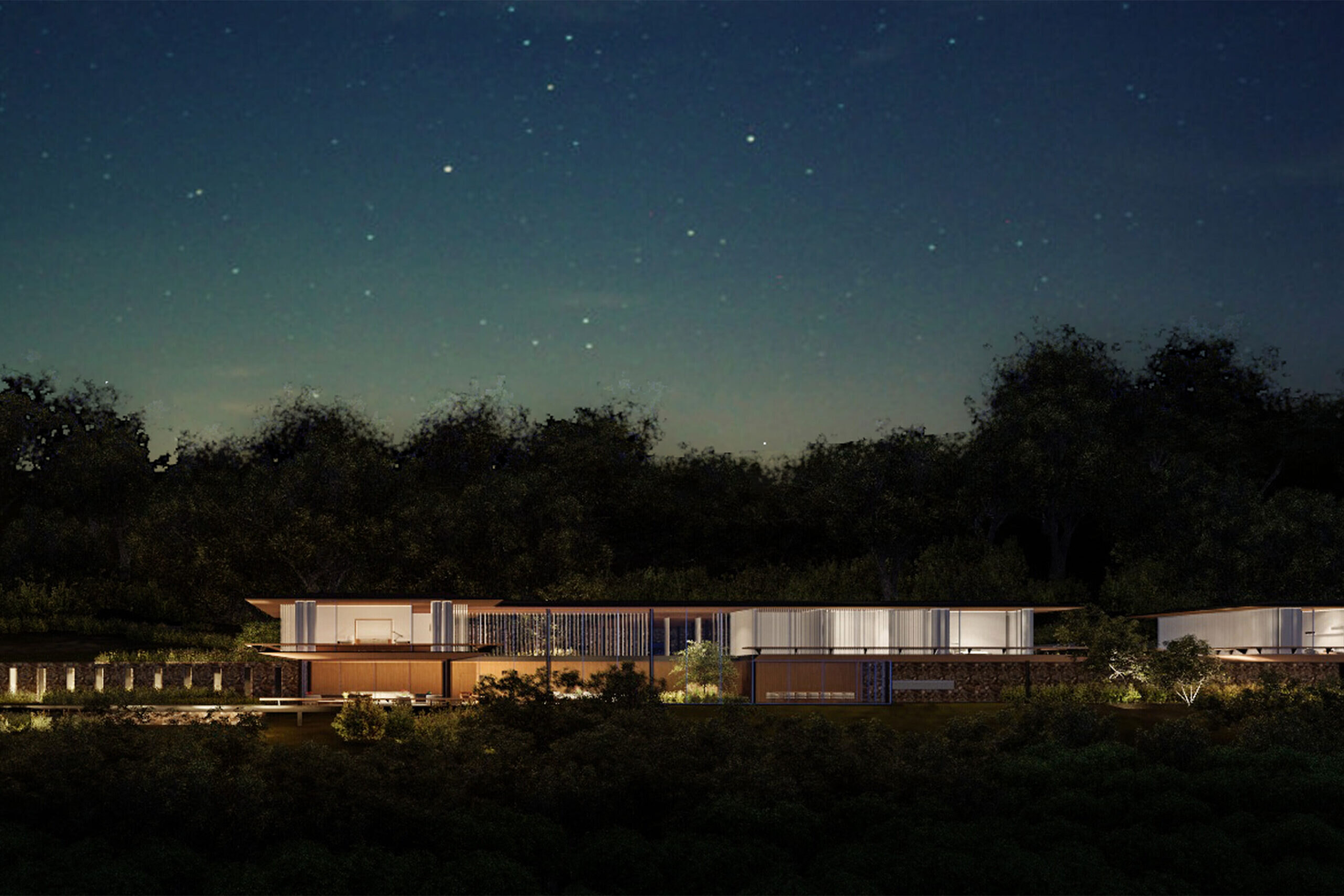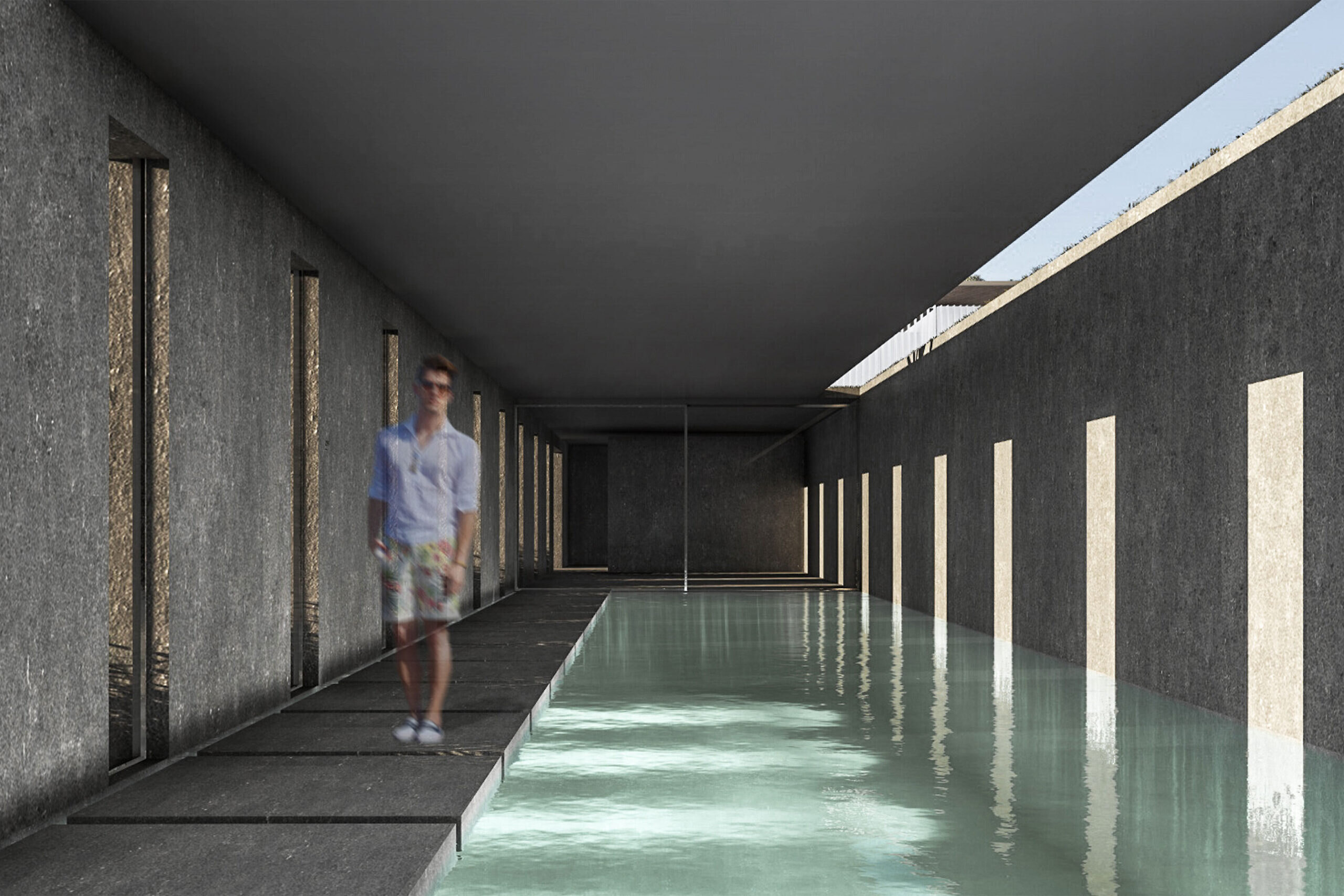 There is a break on the axis that connects the volumes, which creates less visual interference between them. That was one of the solutions to encompass the extensive program and at the same time not generate a building with a heavy impact on the landscape. Another solution was sheltering behind a retaining wall that connects the buildings' service areas such as the kitchen, laundry and pantries, as well as a spa with a swimming pool, which are connected directly to the master suite.
Access to the house is through the upper level, making the building look like a one-story construction from the access viewpoint. The vehicle arrival courtyard connects the lobby to the service areas. In the entrance hall, the view of the water is framed by the architecture, where the approach to the bedrooms and the office on this same level begins, as well as to the social areas downstairs.
The use of a metallic structure to minimize the effects of the project on the grounds of the property and to streamline the construction process, rough stone walls, gray flooring and a wood ceiling, were the materials selected for the project.