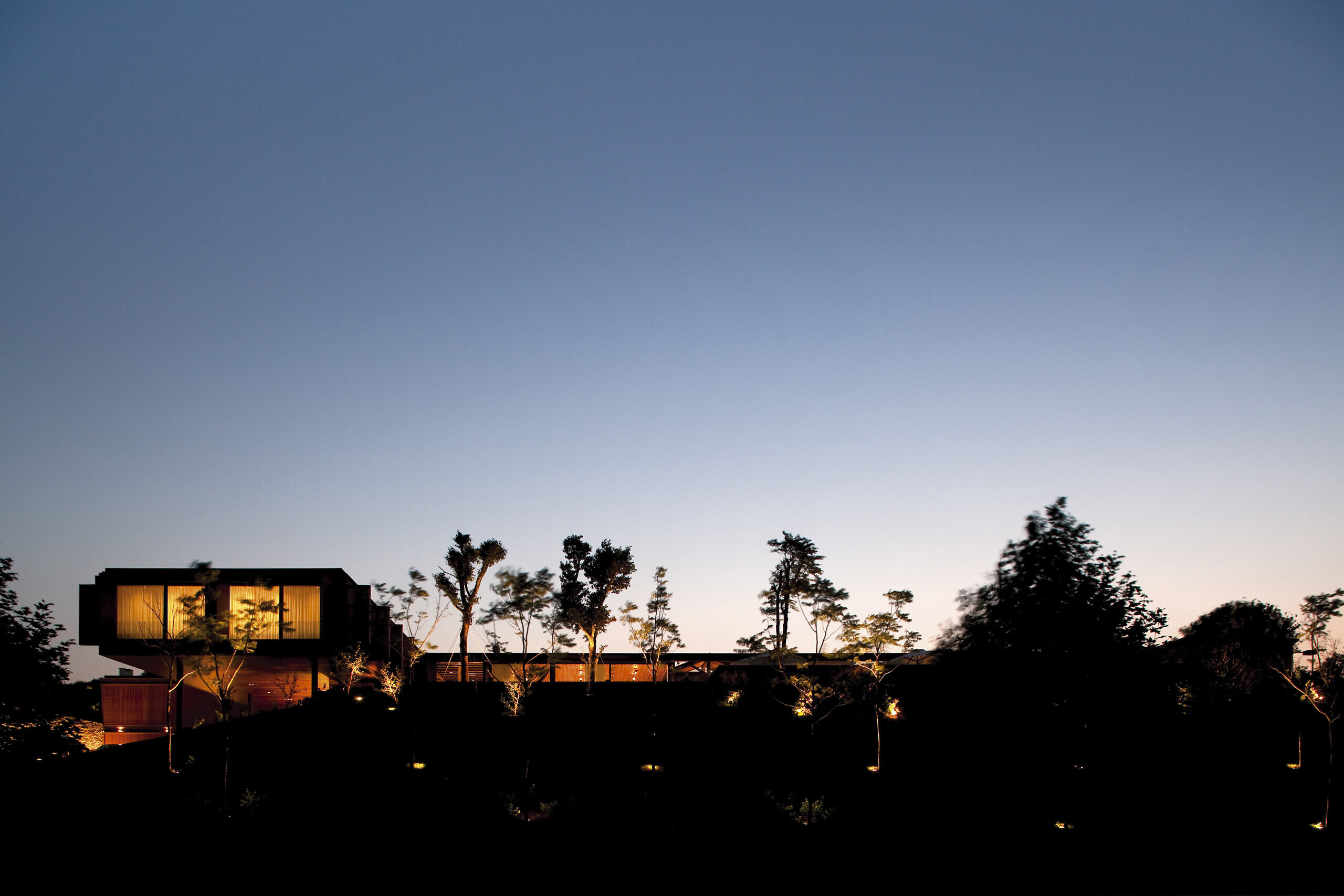 FN House
Bragança Paulista, SP
Facts
Total Area

6.000,00 m²
Built Area

1.200,00 m²
Conclusion

2008
Project
Office

Bernardes + Jacobsen Arquitetura
Office's Team

Andrés Galvez, Edgar Murata, Gabriel Bocchile, Jaime Cunha Junior, Maurício Bicudo, Valesca Daólio
Interiors

Bernardes + Jacobsen Arquitetura (Eza Viegas)
Interior's Team

Fernanda Riotto, Jinny Yim, Paula Tega
Light Design

Studio iluz
Landscape

Isabel Duprat
Photos

Leonardo Finotti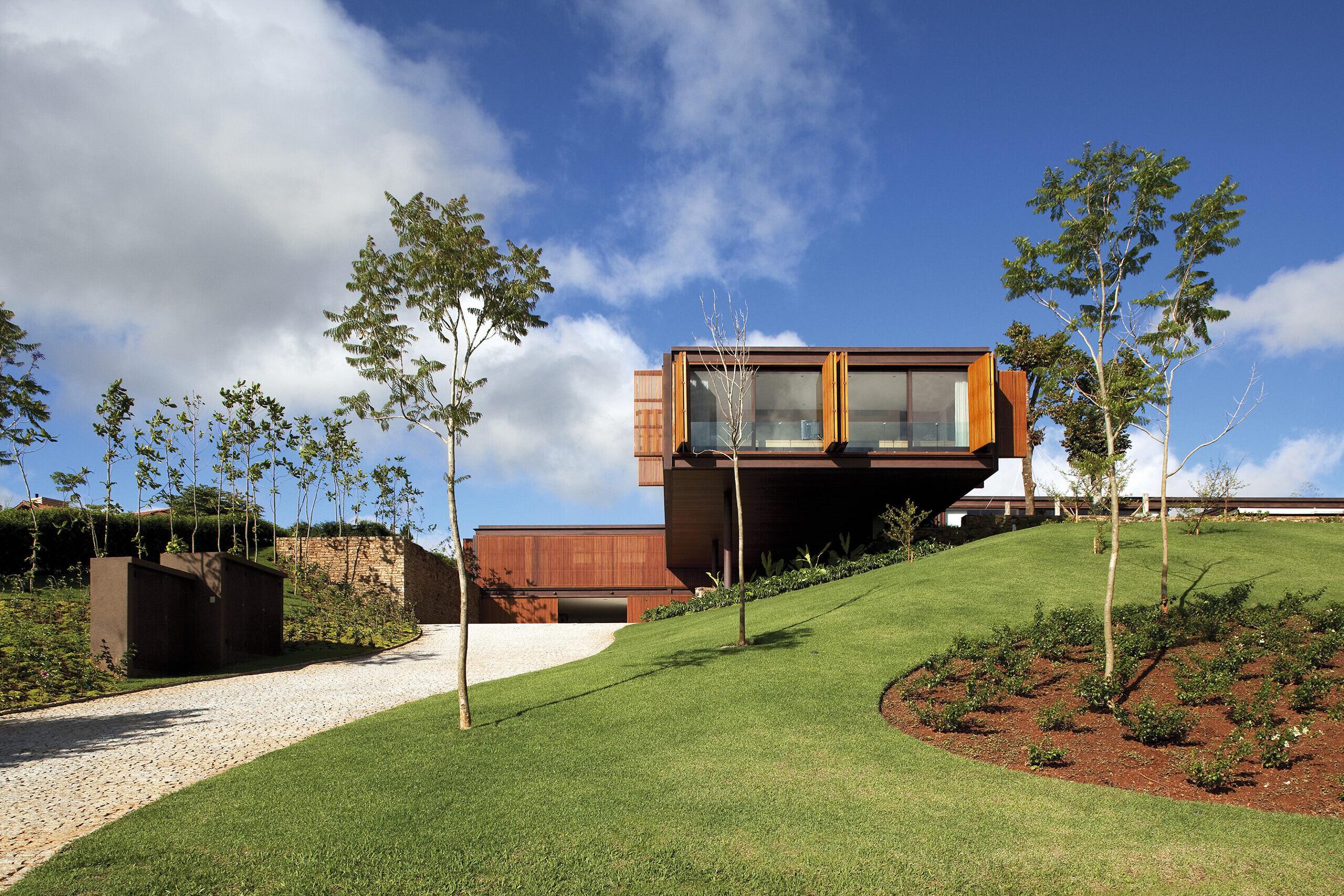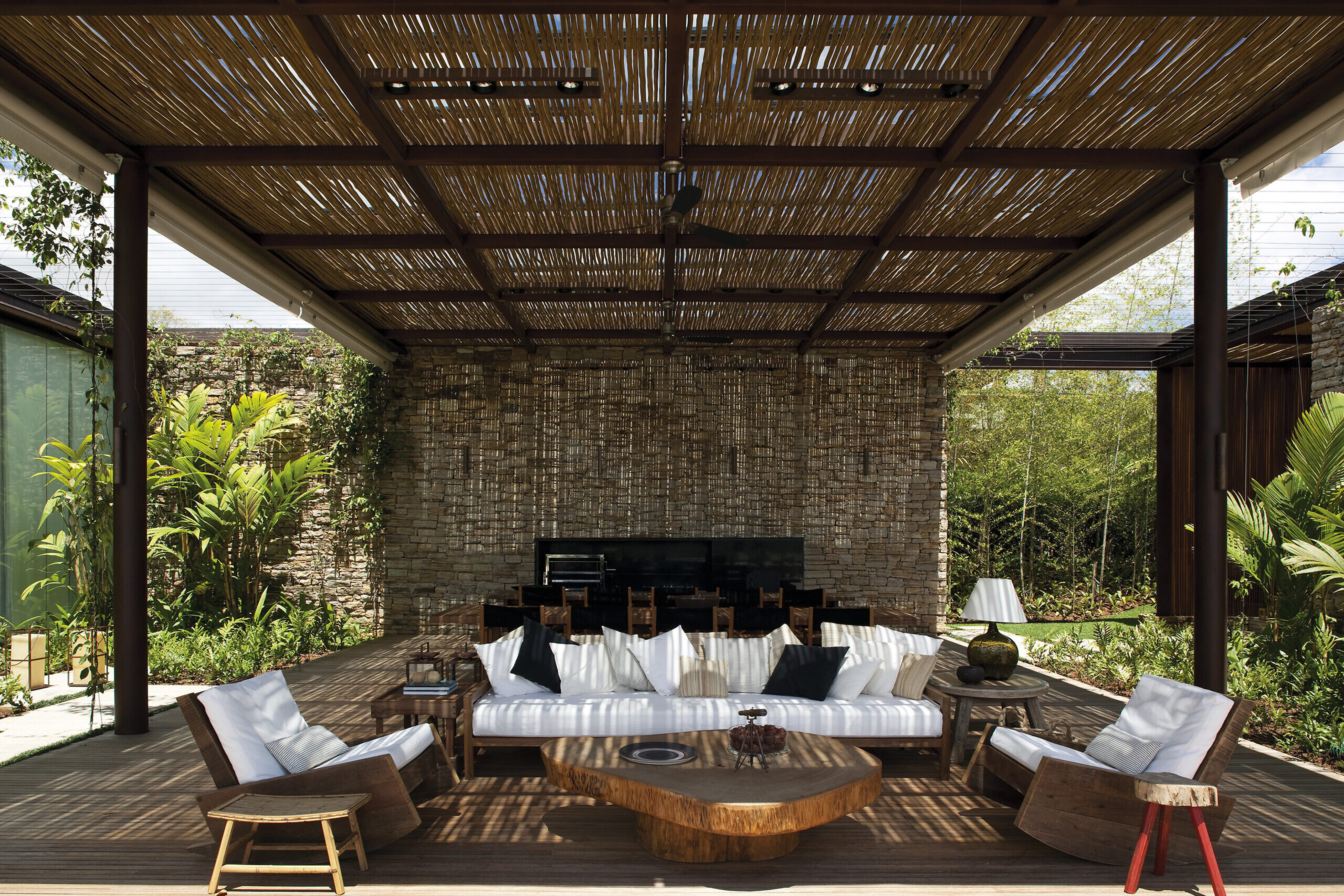 The FN residence is located in the city of Itatiba, countryside of São Paulo. The site presented a significant level difference and its location to the road led the access to be made from the lower level.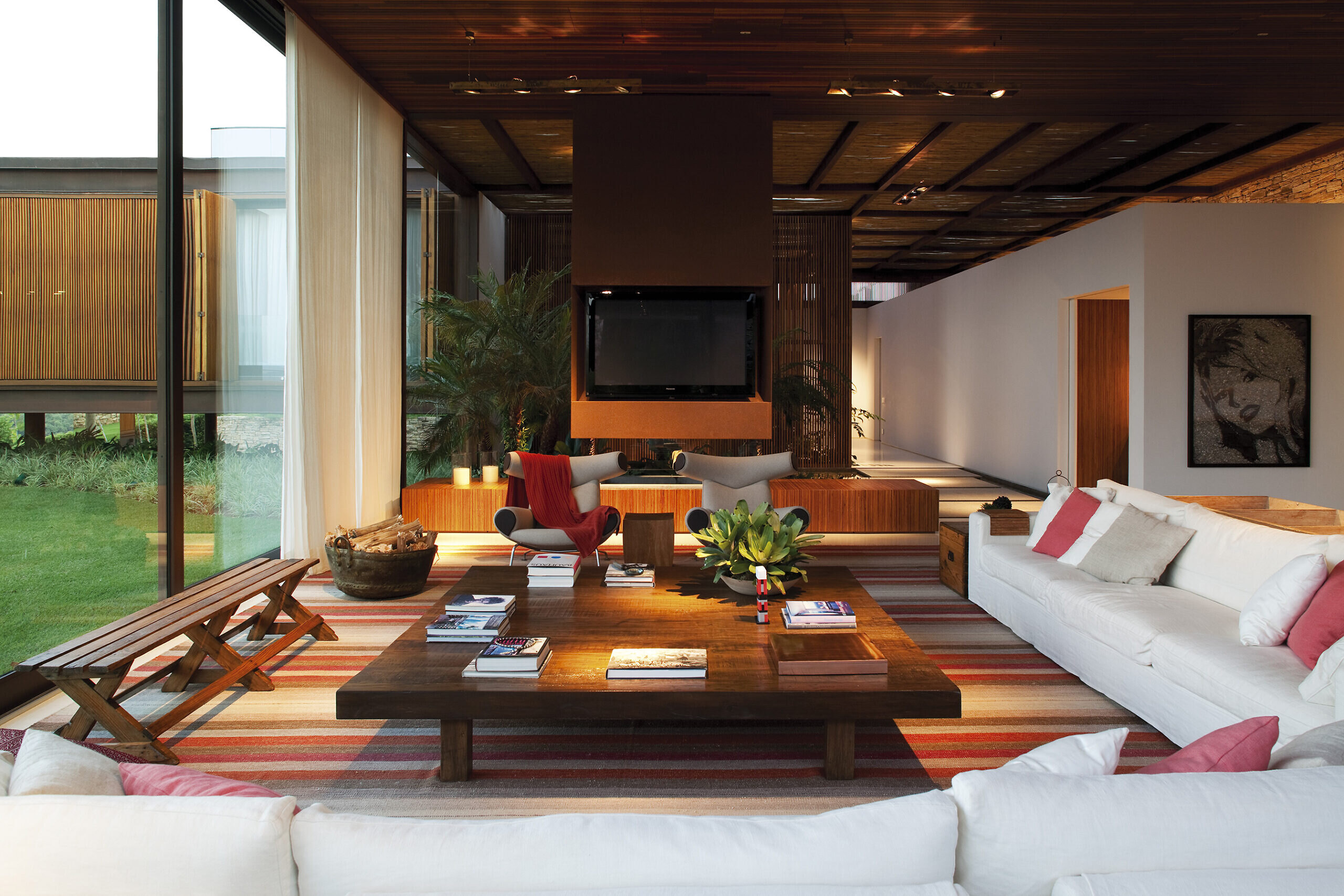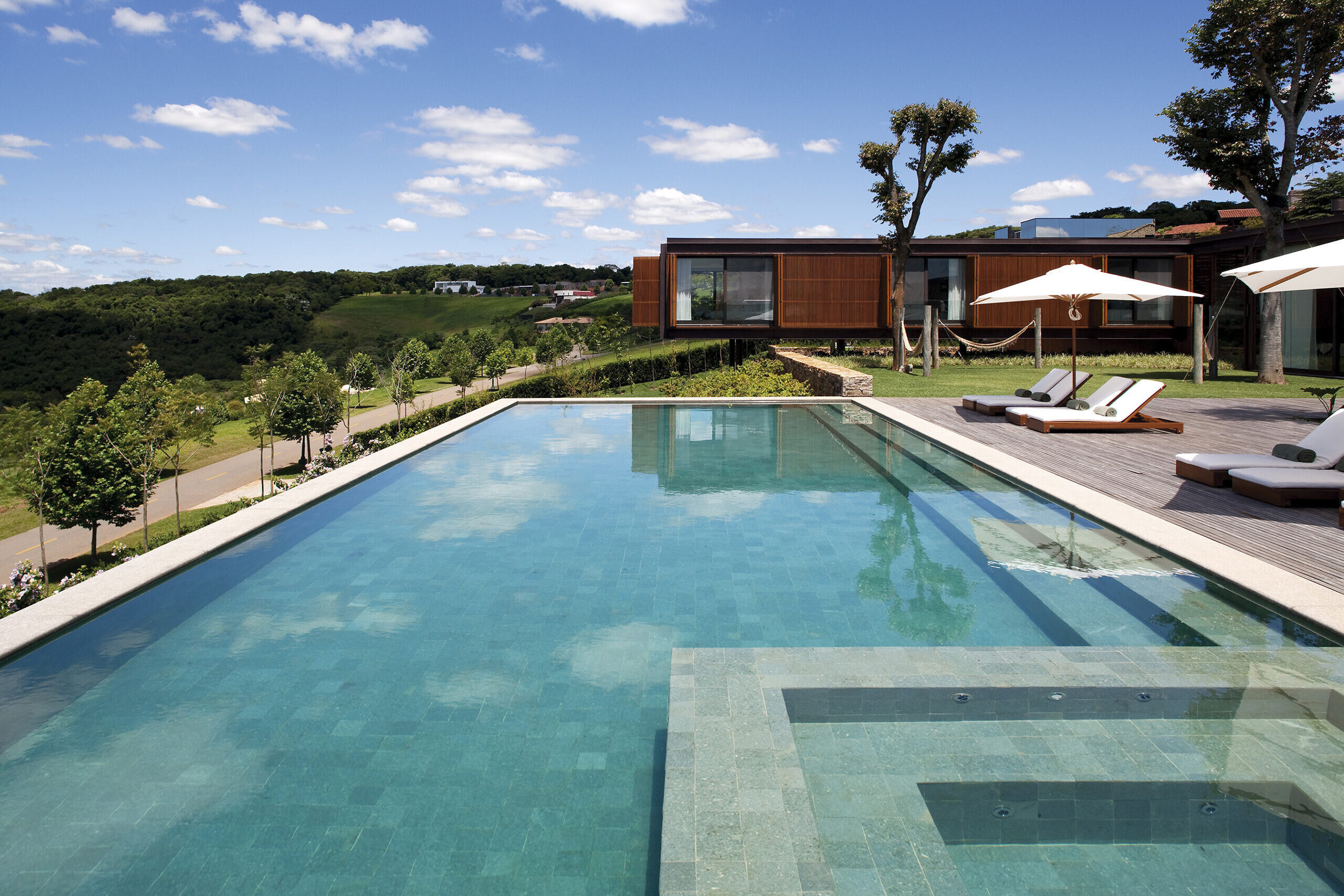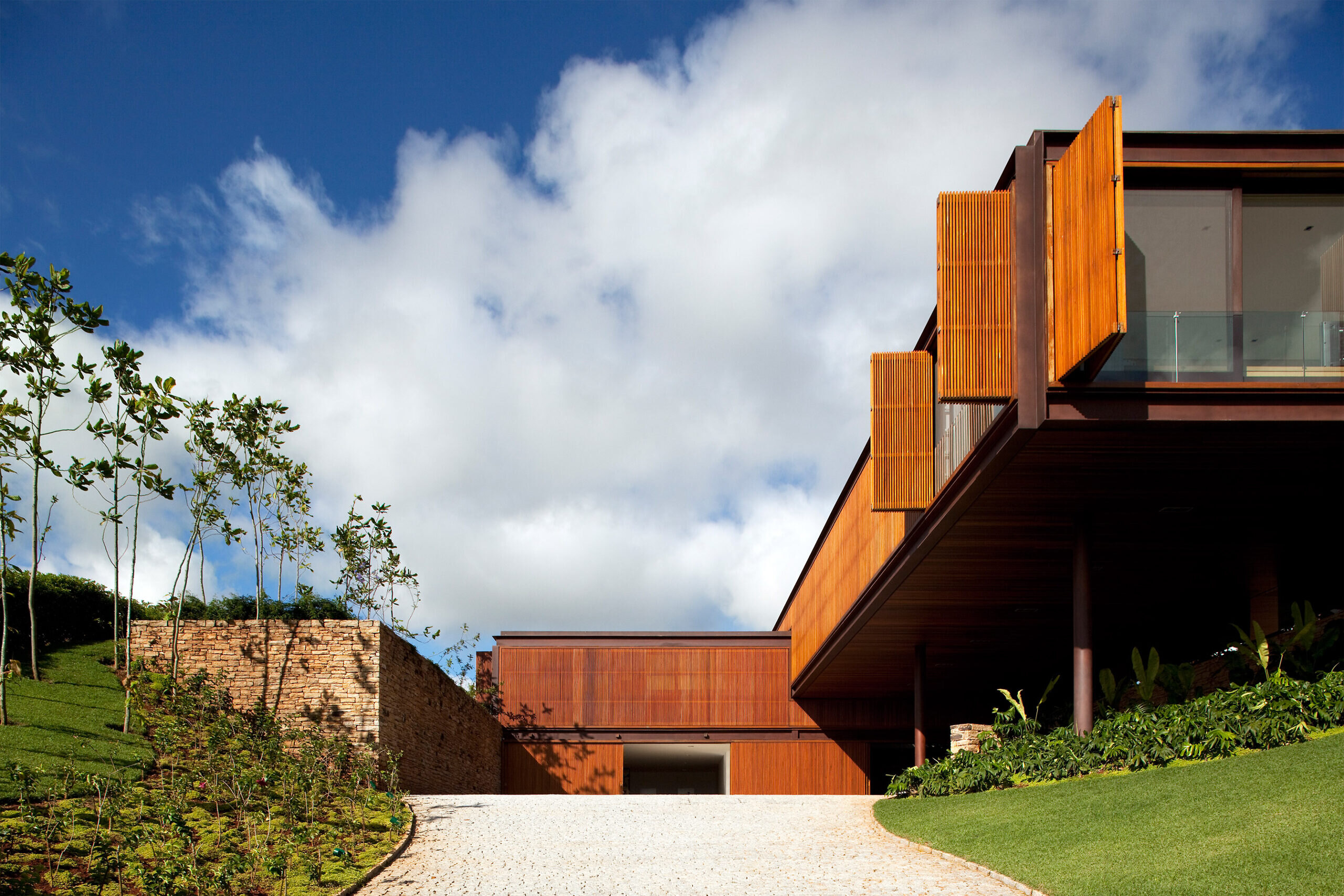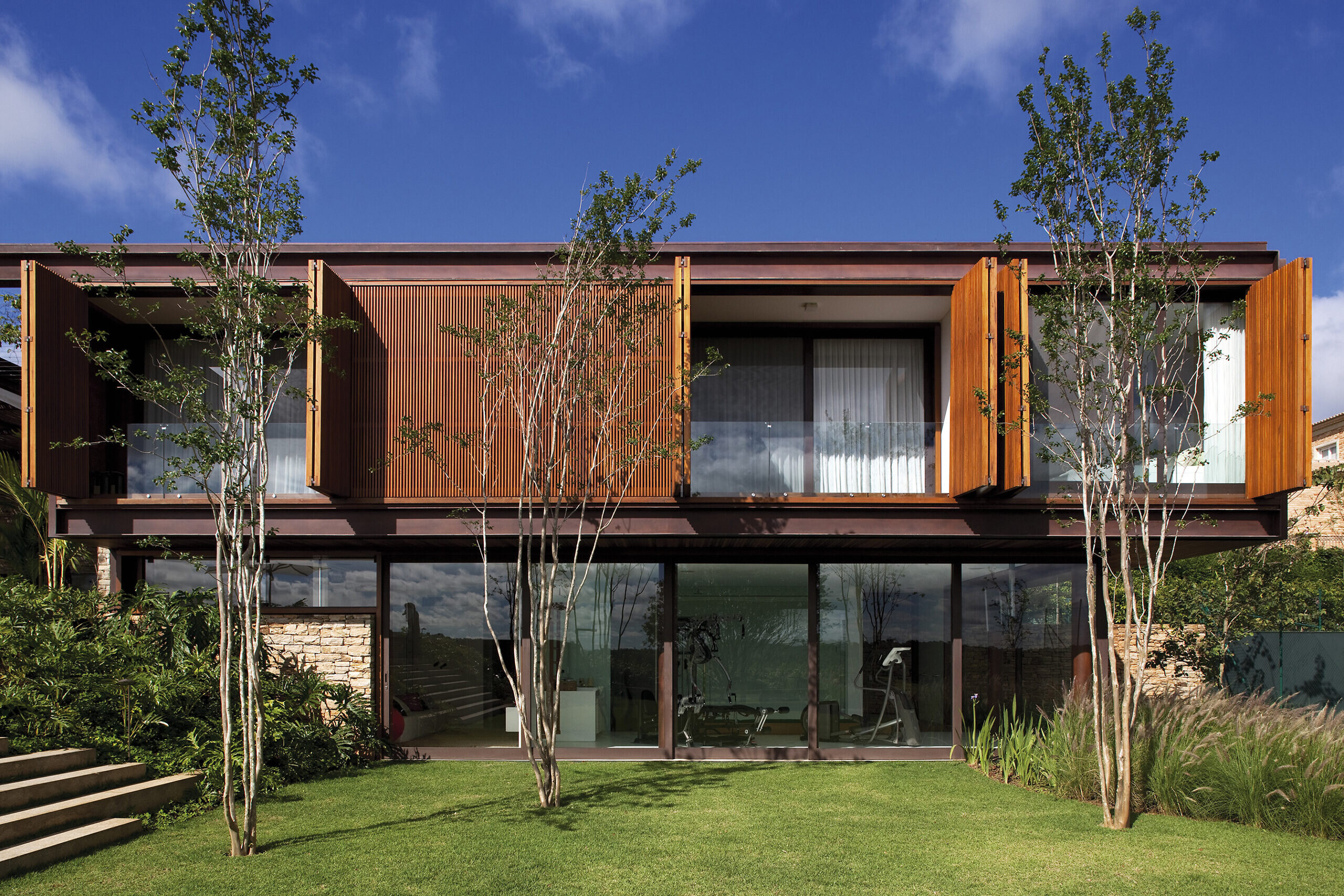 The design approach resulted in the creation of a flat area on the higher side, allowing the house to have a view of the horizon. The architectural program was distributed in two perpendicular axes, defining the volumes that support the different functions. At the intersection of those volumes, the main access and the vertical circulation are responsible to organize levels and the internal flow of activities. The first volume supported by columns emerges from the landscape and crosses the site profile. The second volume stands parallel to the horizon, creating a plateau where the recreation is located.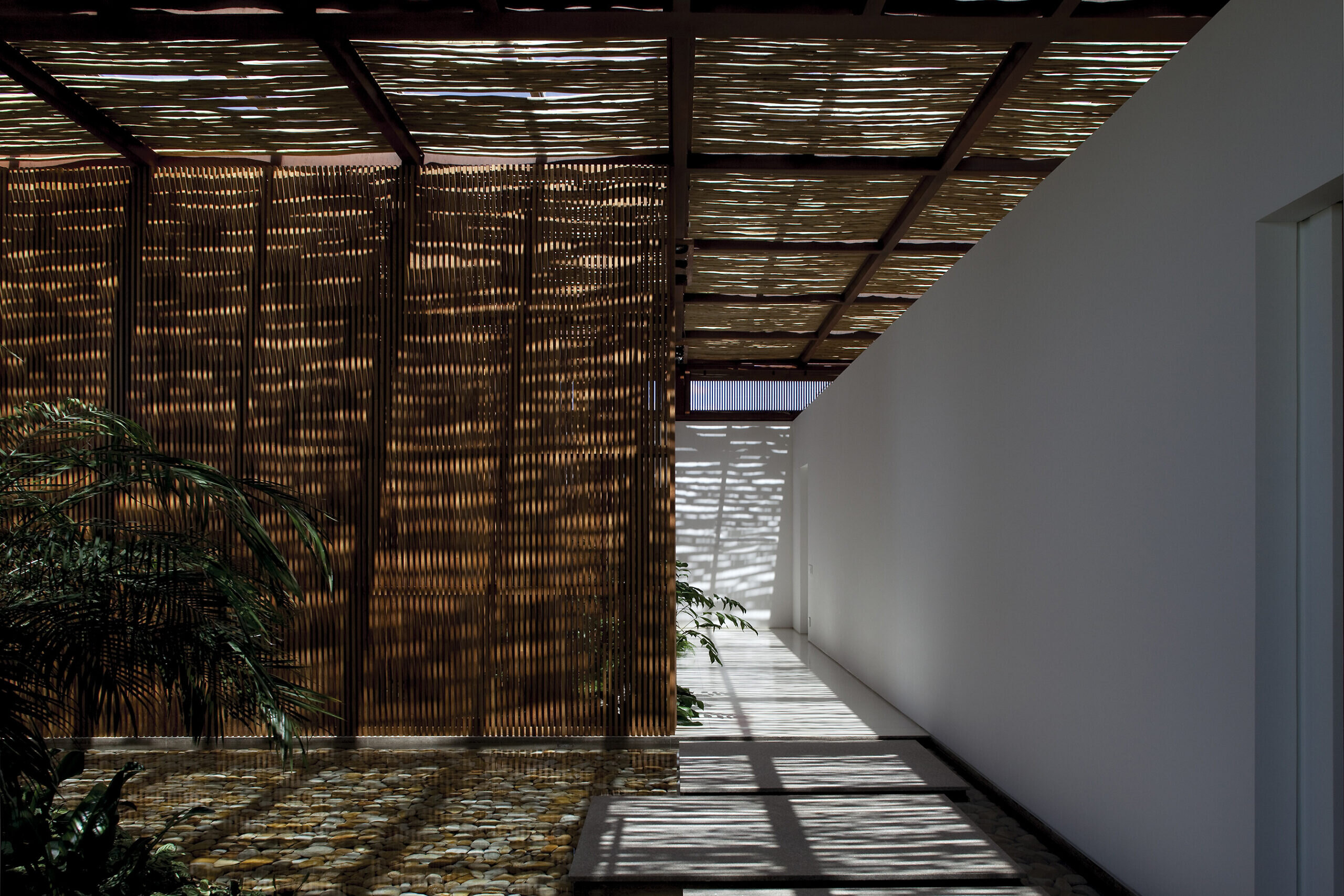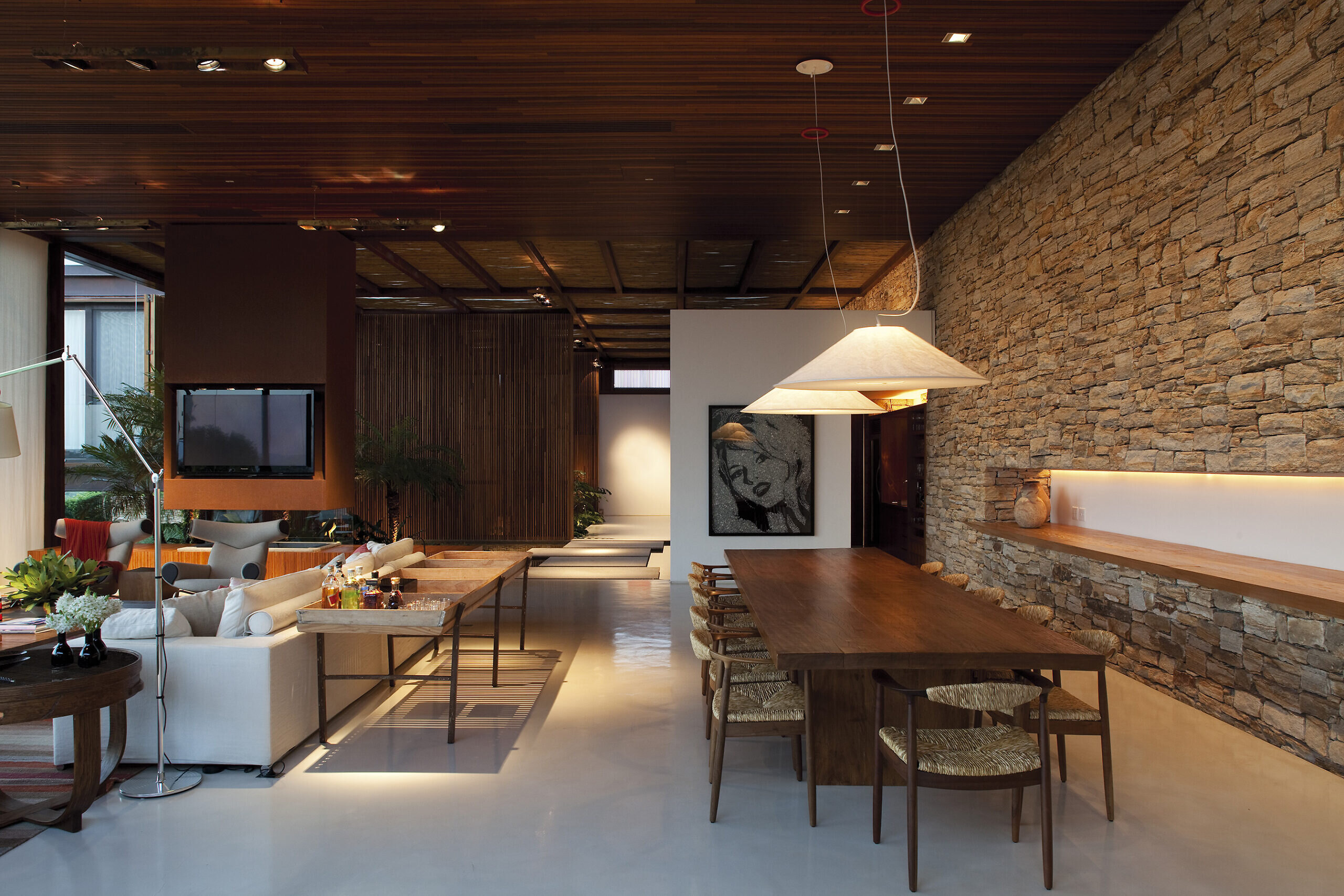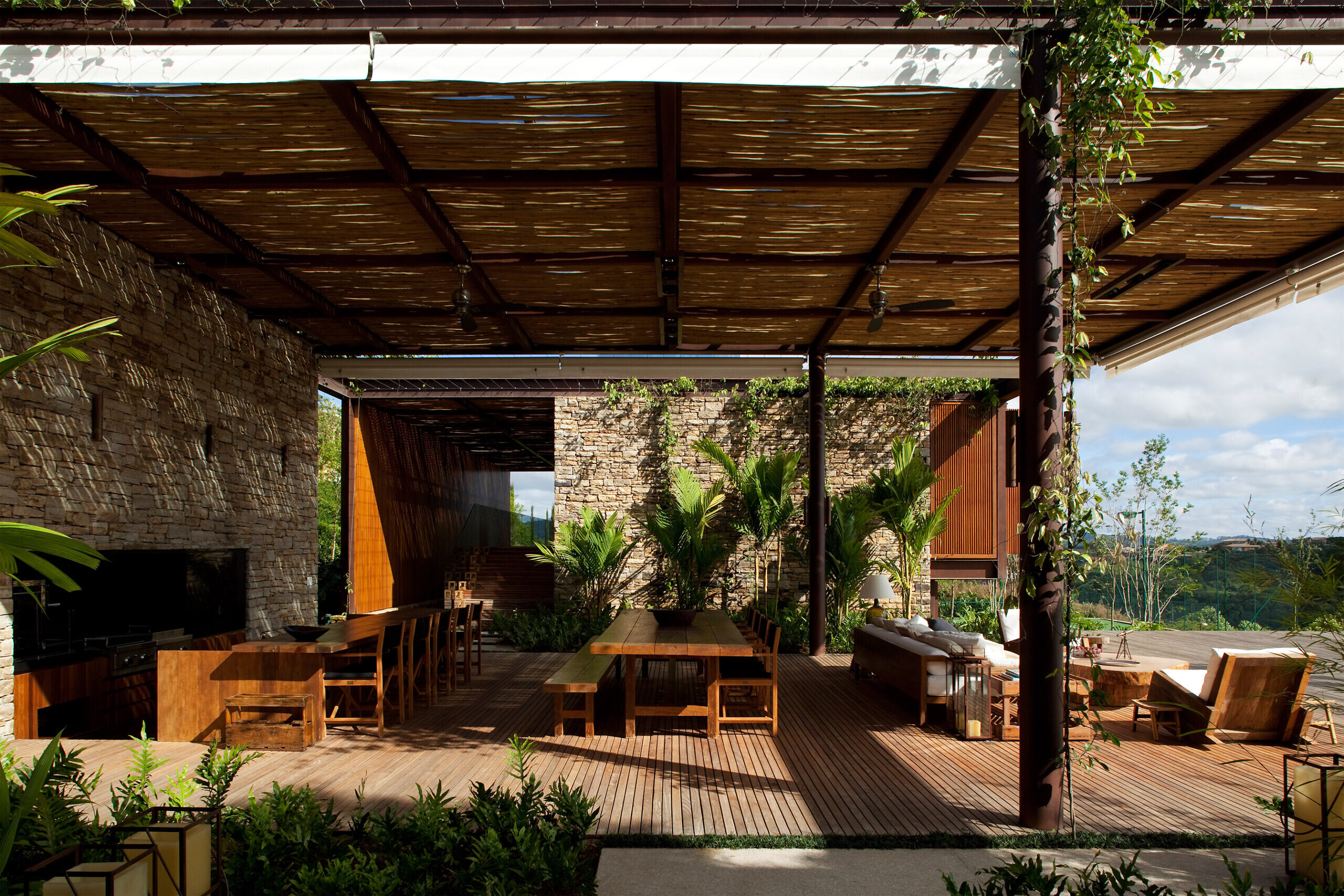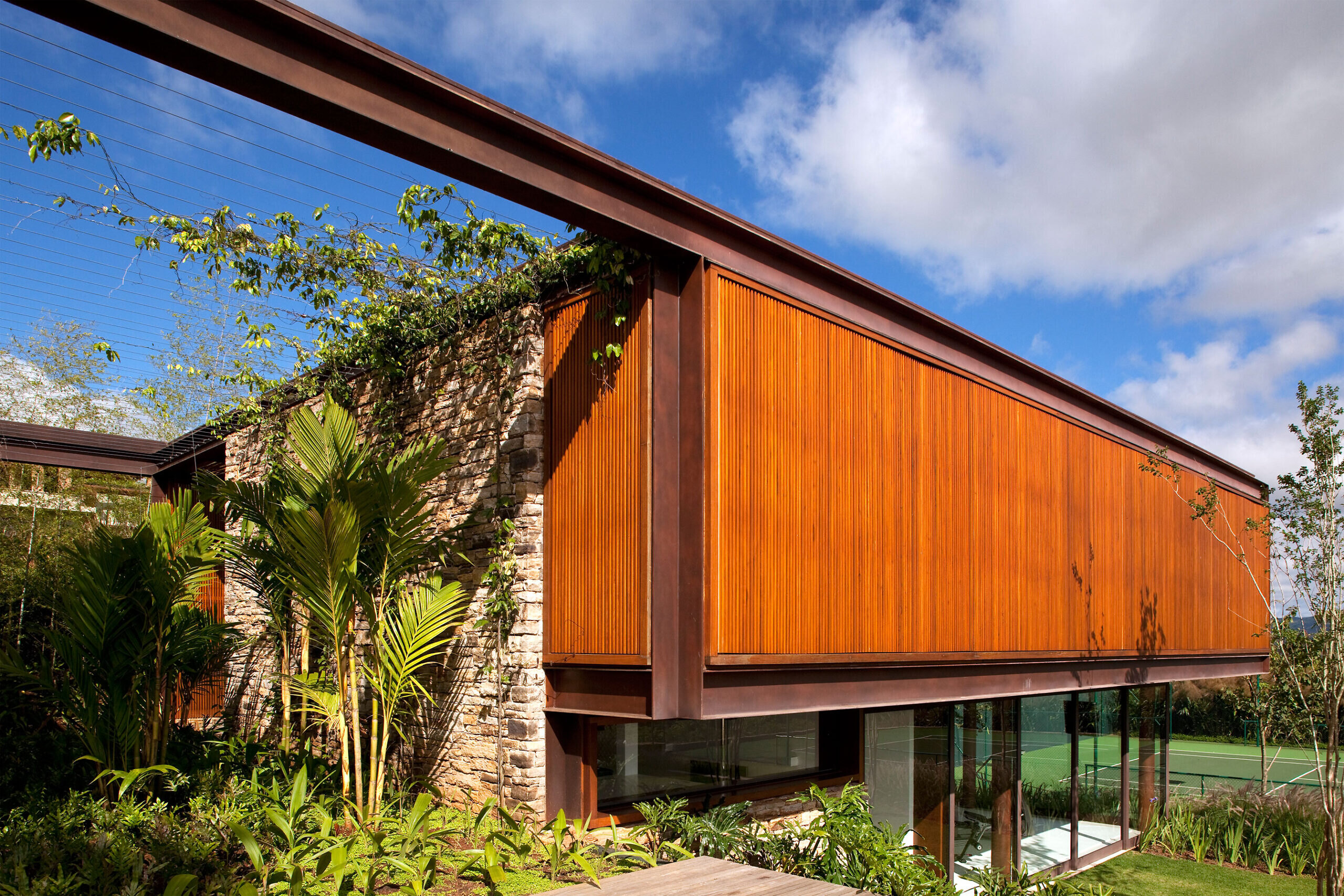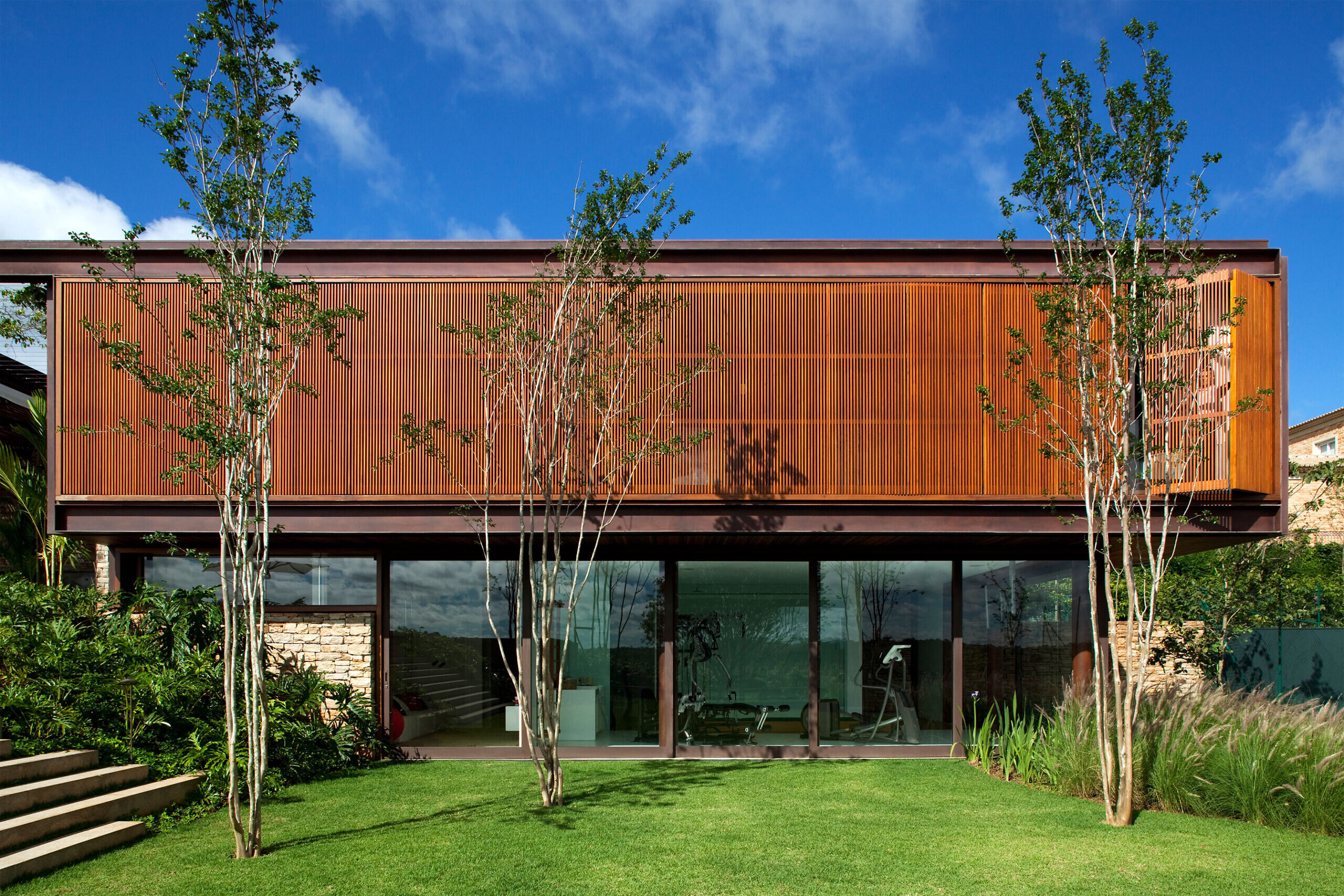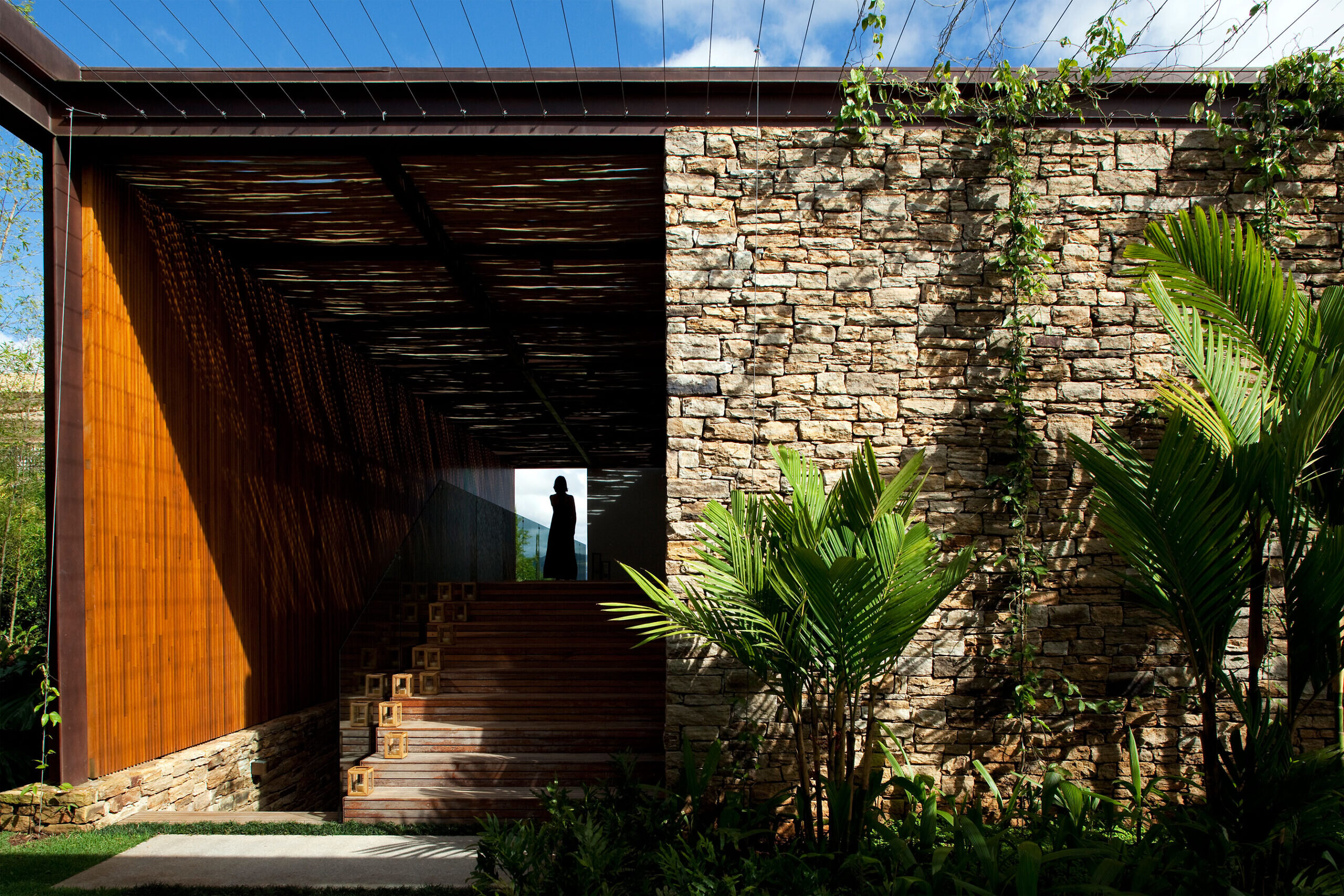 The formal simplicity, enhanced by the regularity of the Wood panels used in the exterior planes, does not demonstrate the complexity of the internal spaces, where in some architectural elements were attributed double meanings.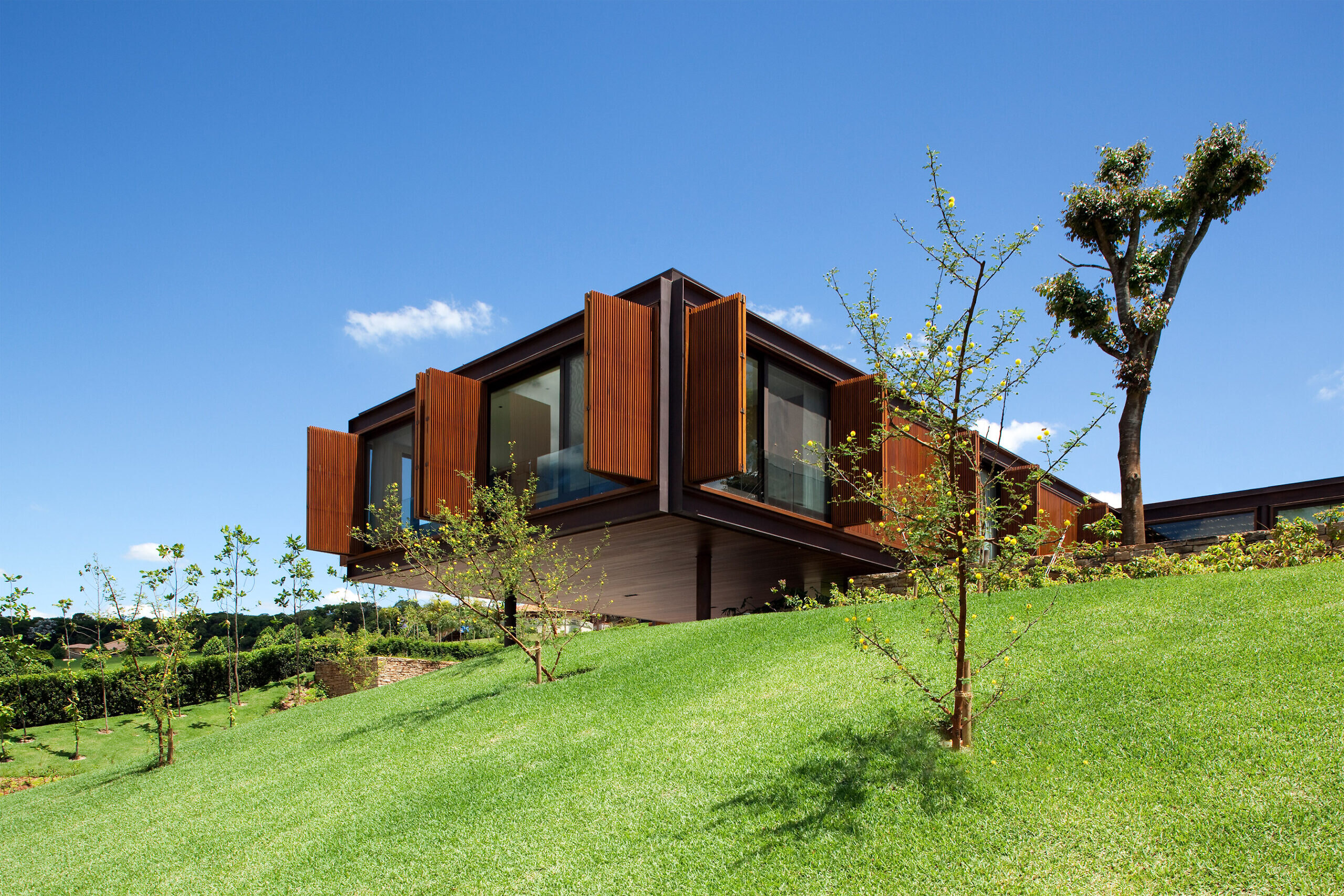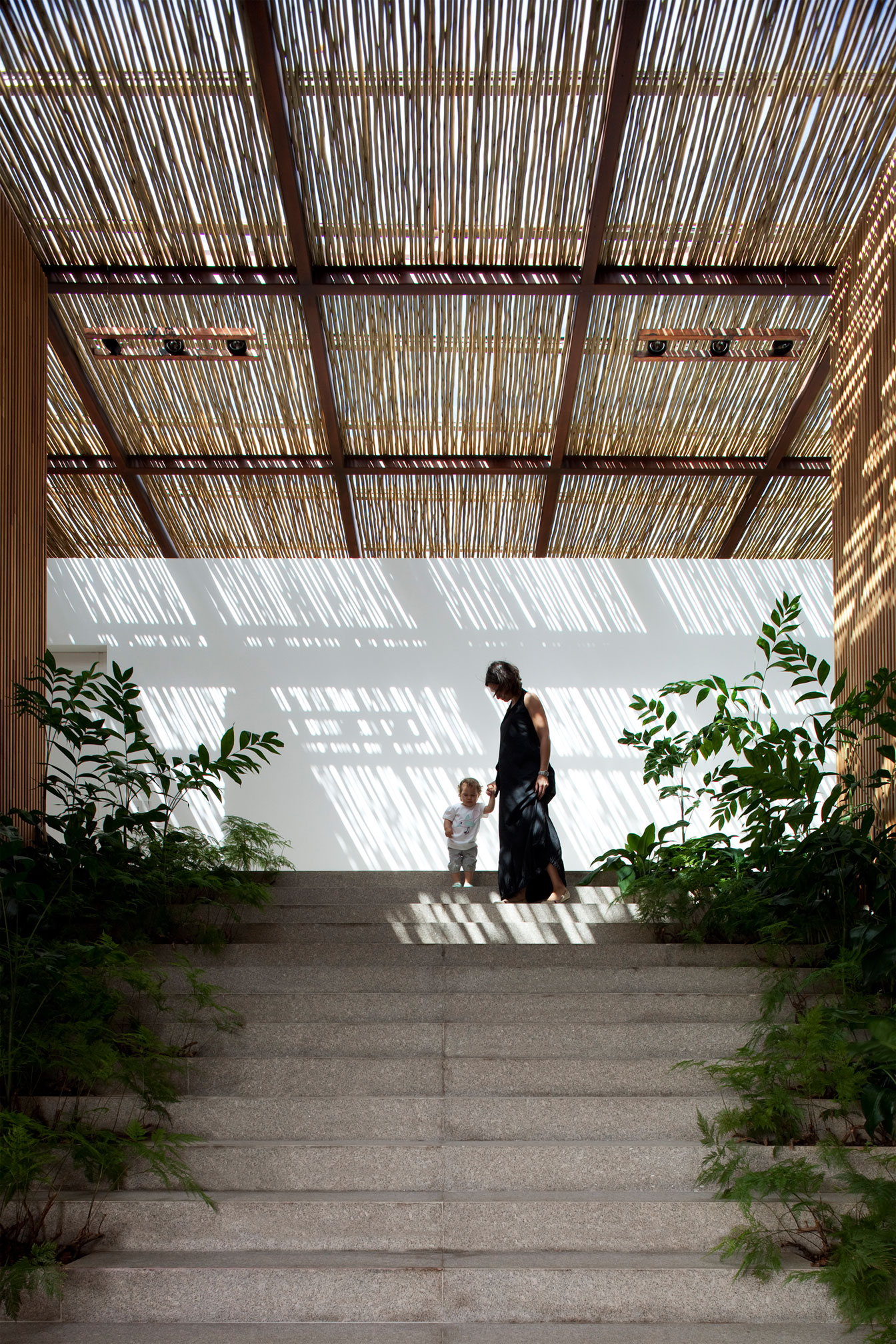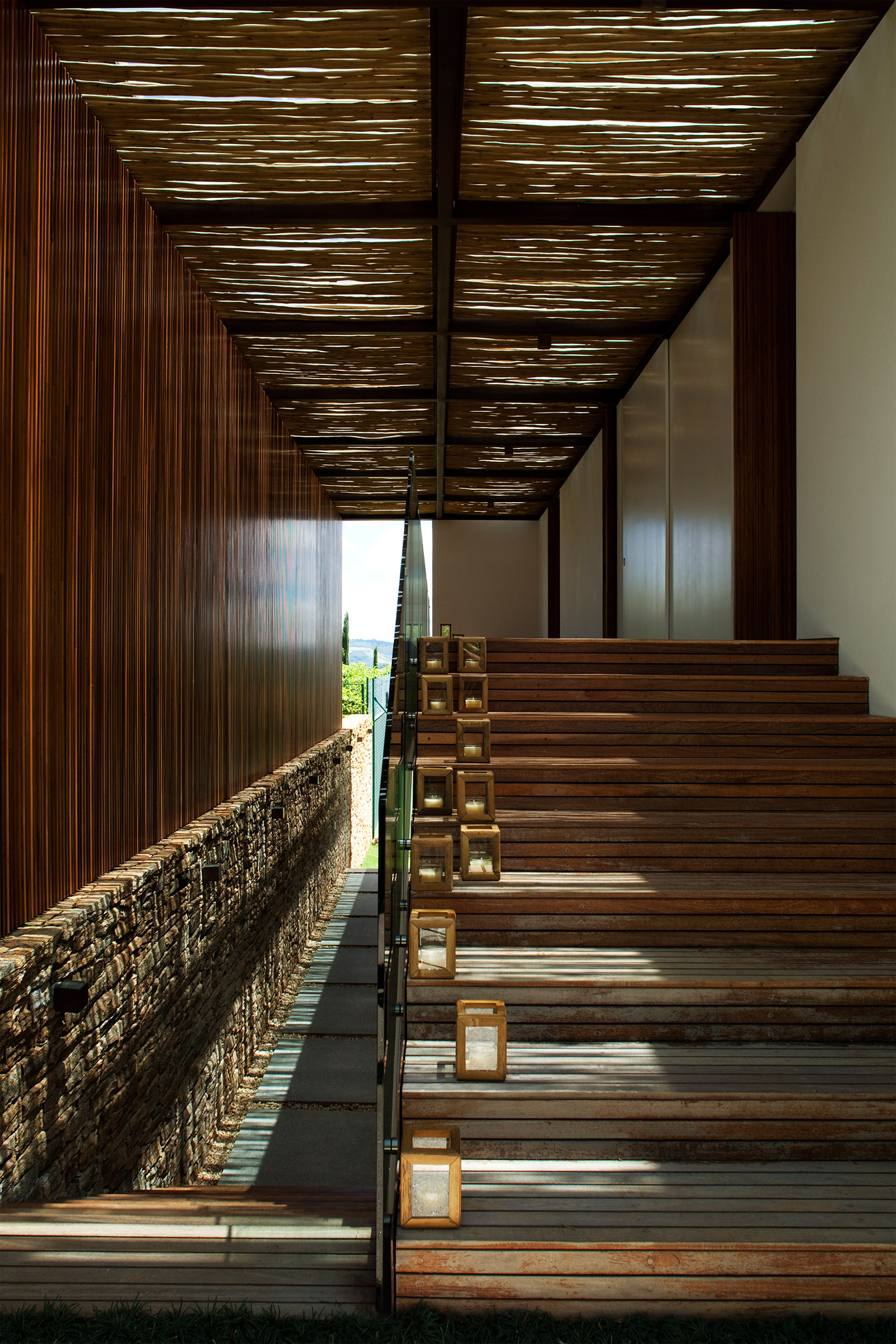 Such as the main access that presents itself behind a big wood panel on the columns axis, opening up to an ample staircase, which is also the entrance hall.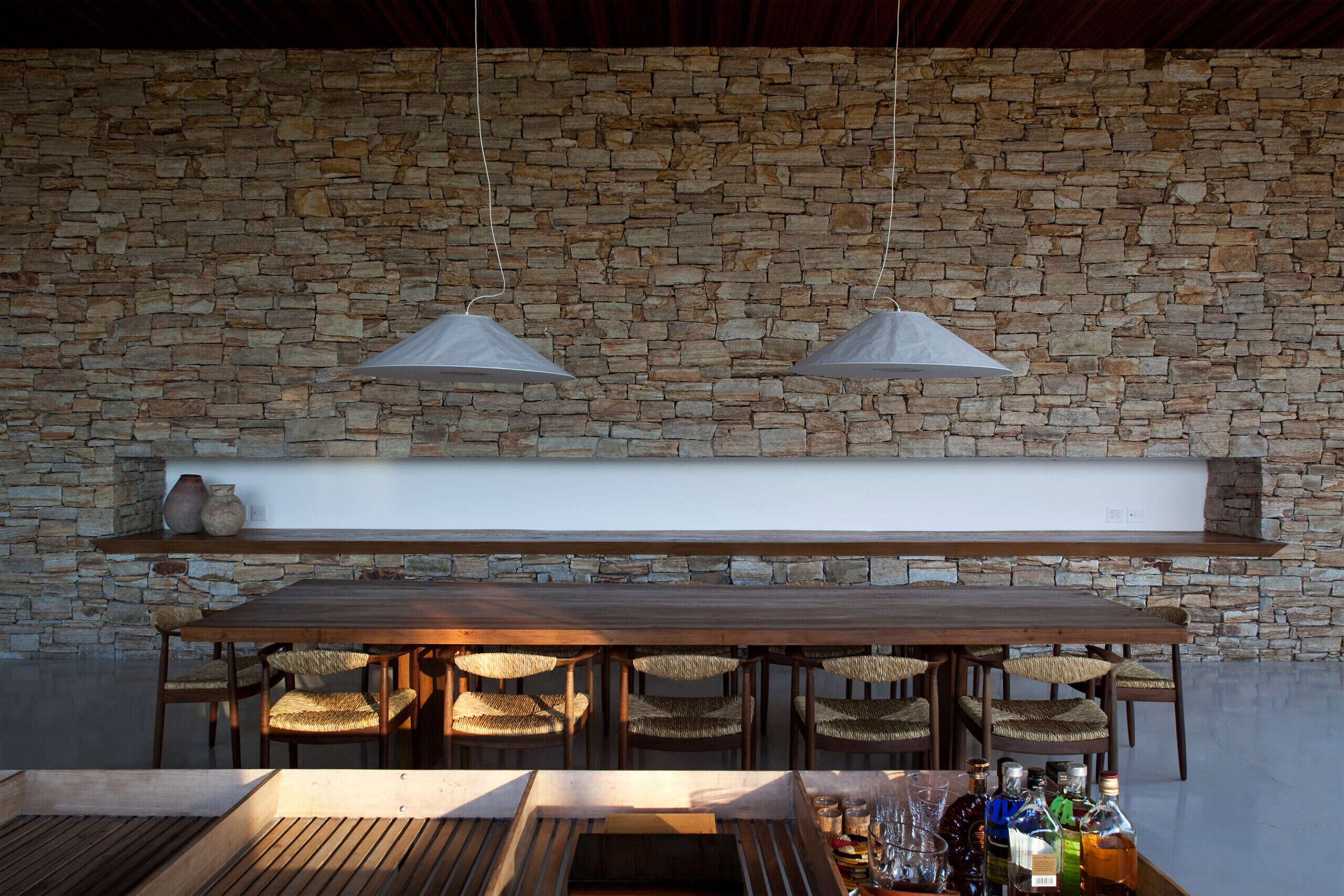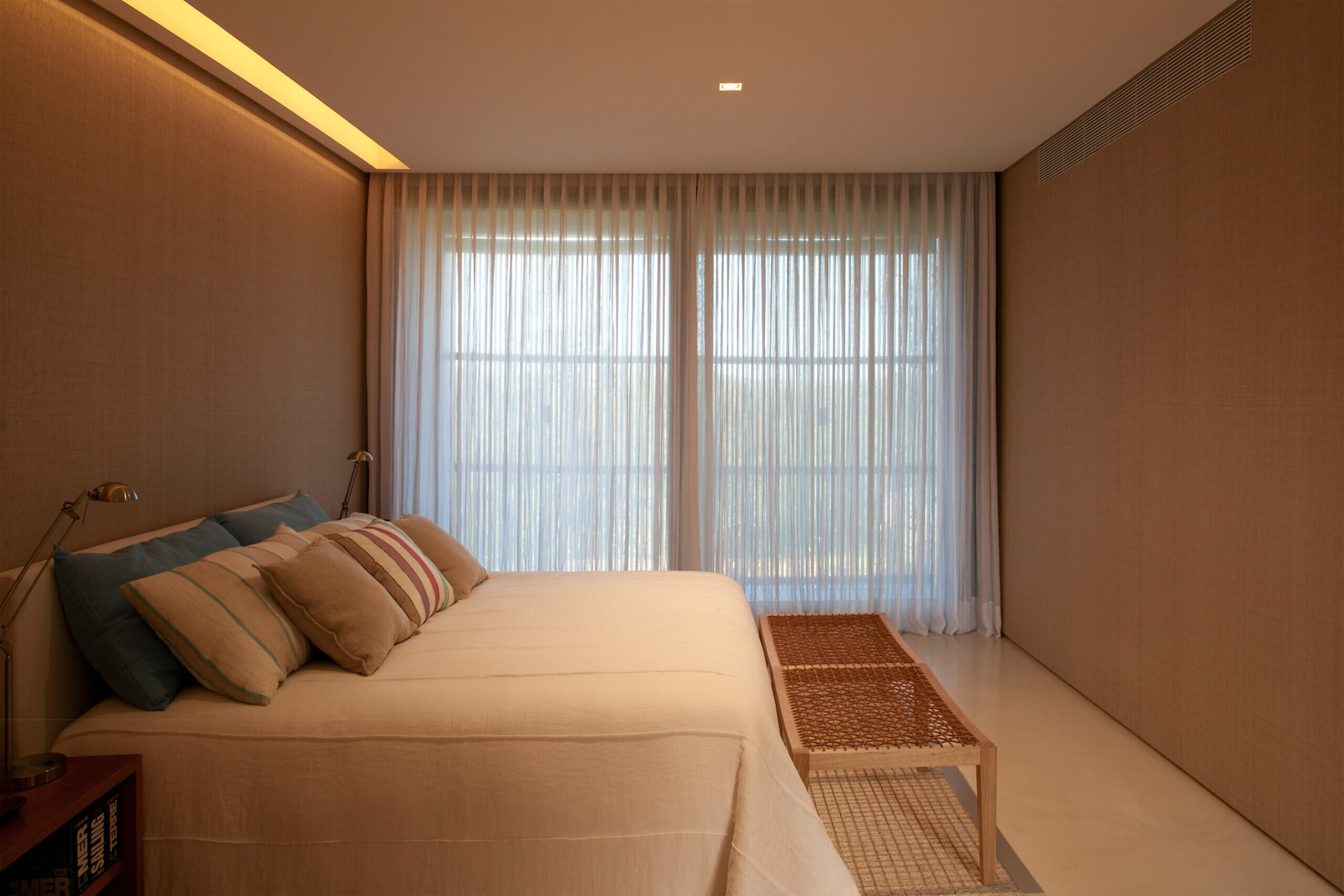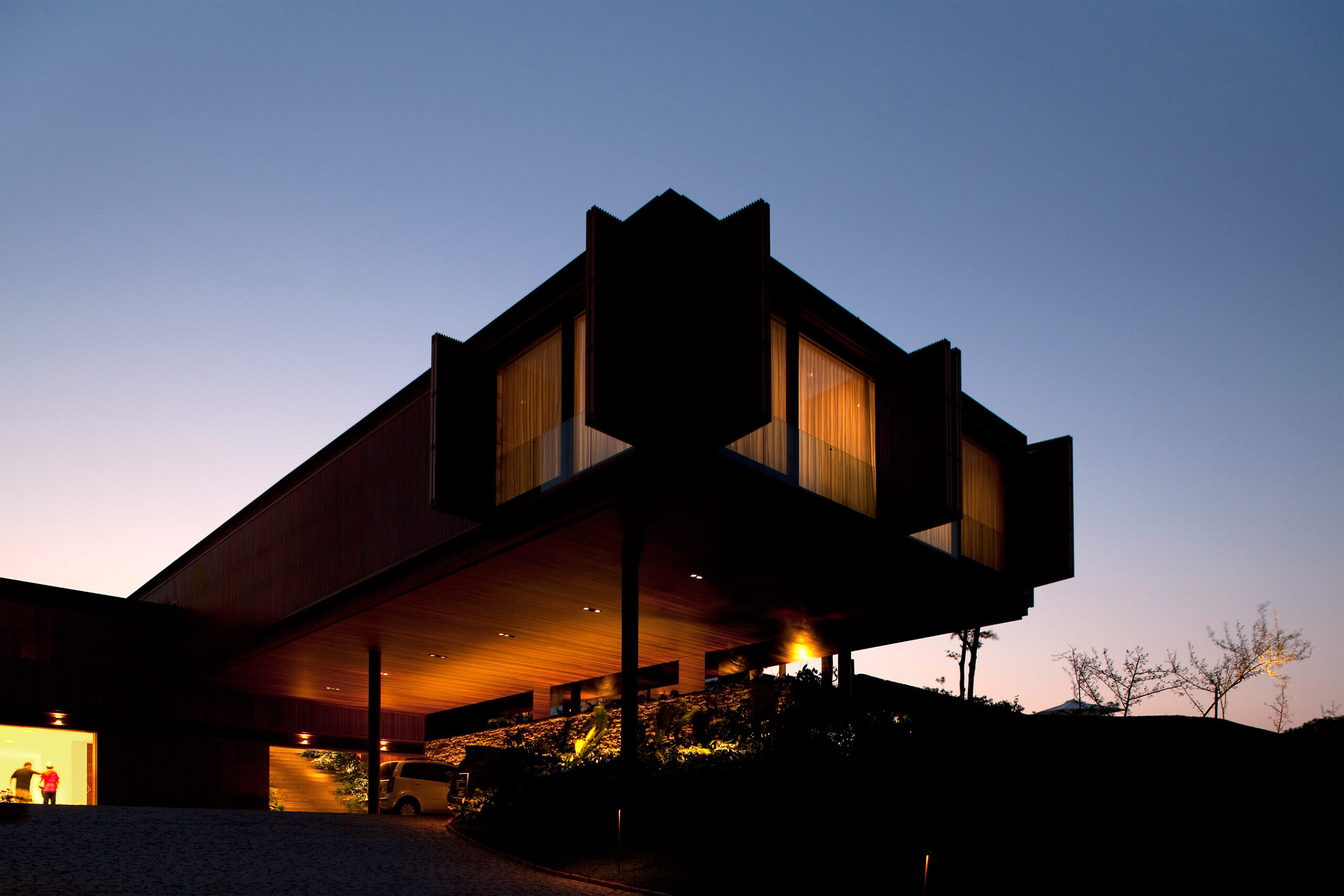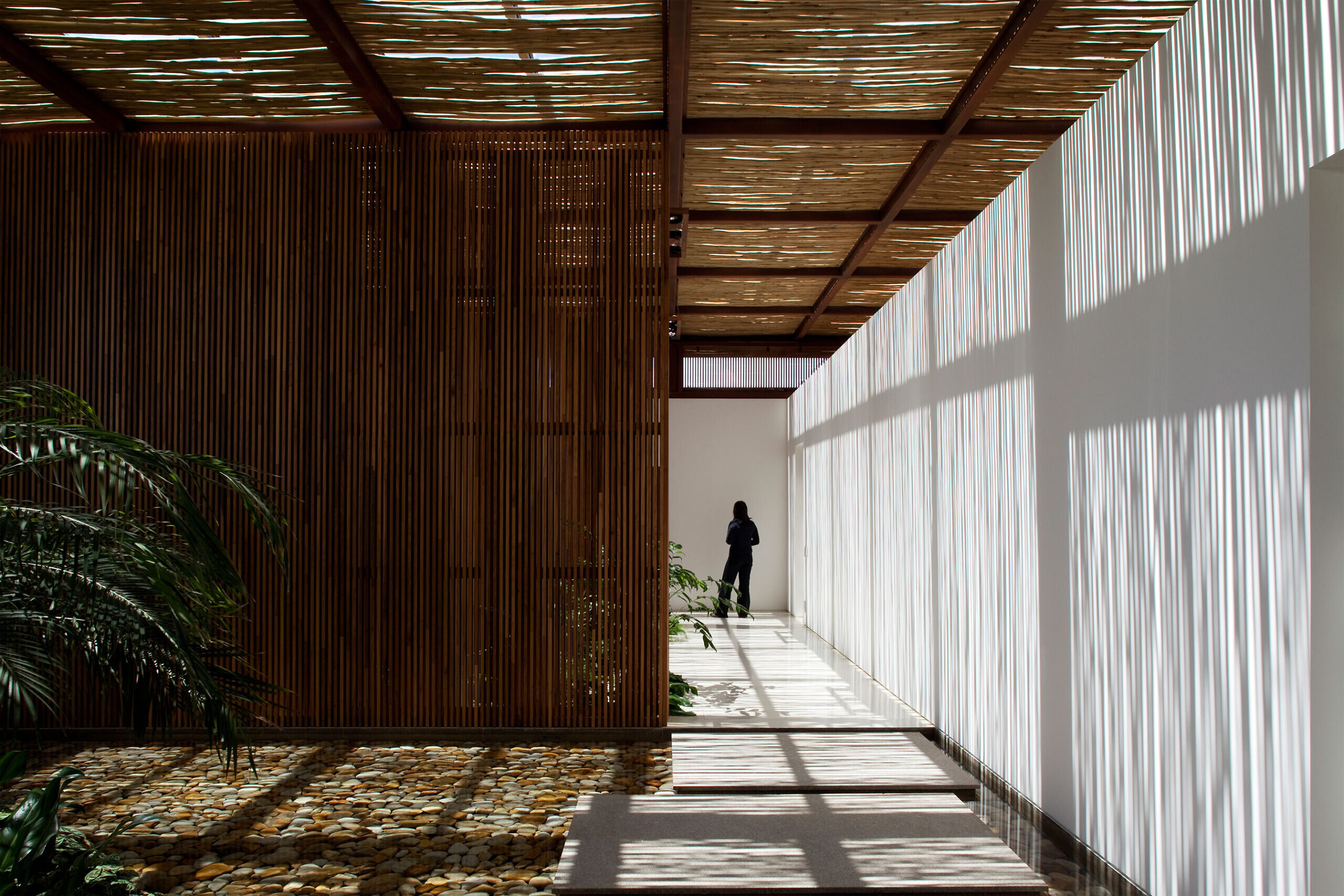 From this access, a gallery receives the sunlight by a glass roof, and wood kindlings distribute the flow from the social area and gives access to the service area, which has an independent entrance as well.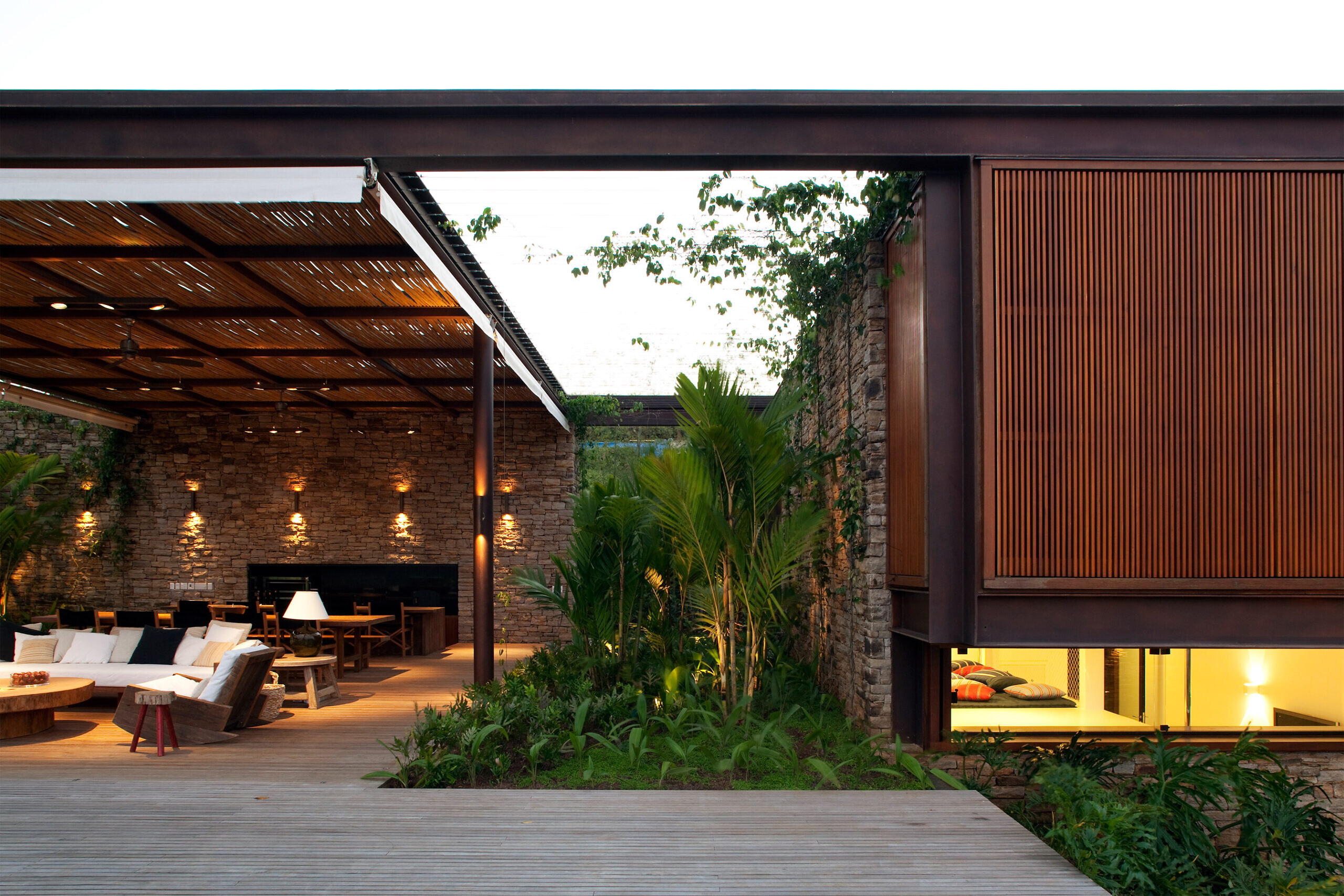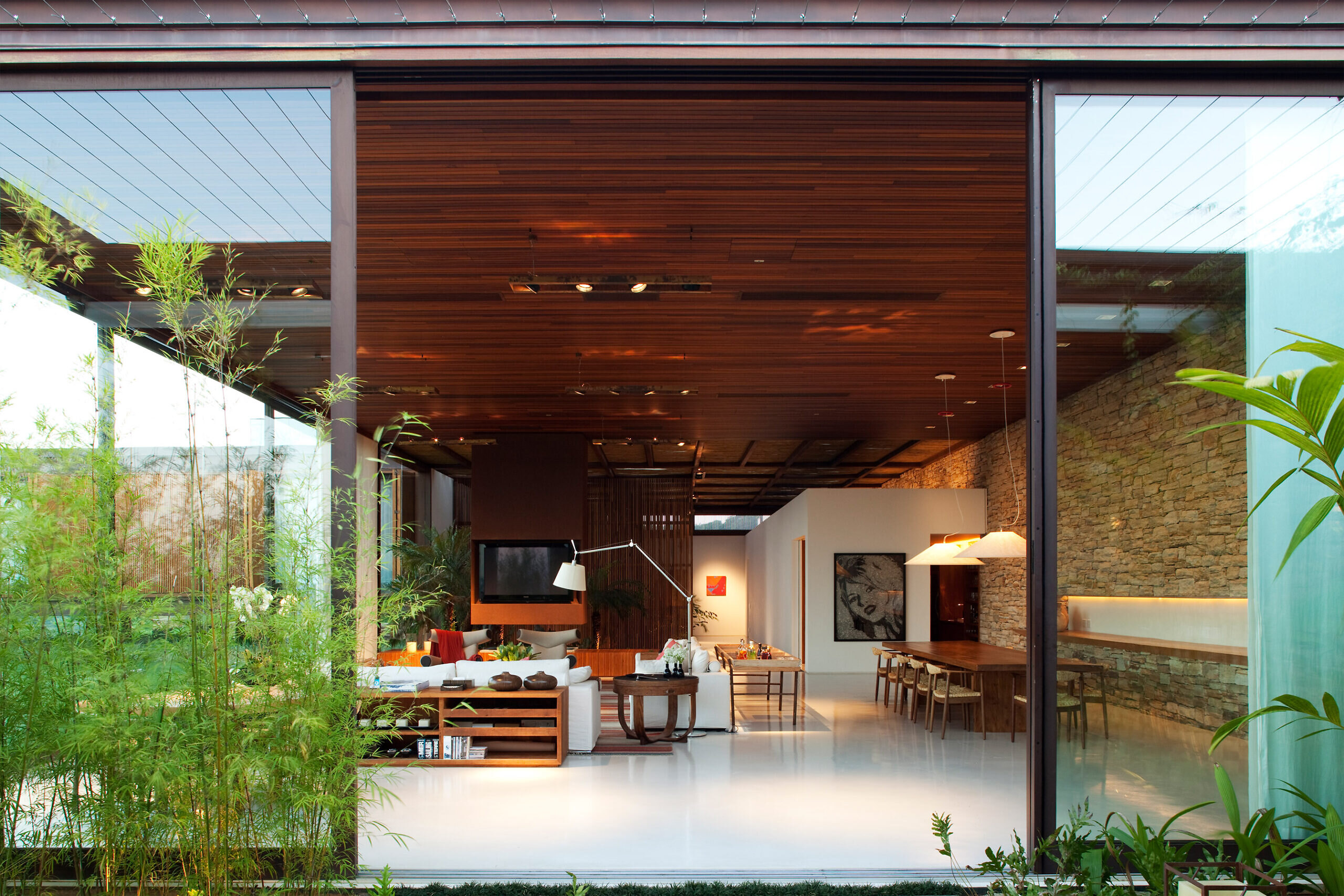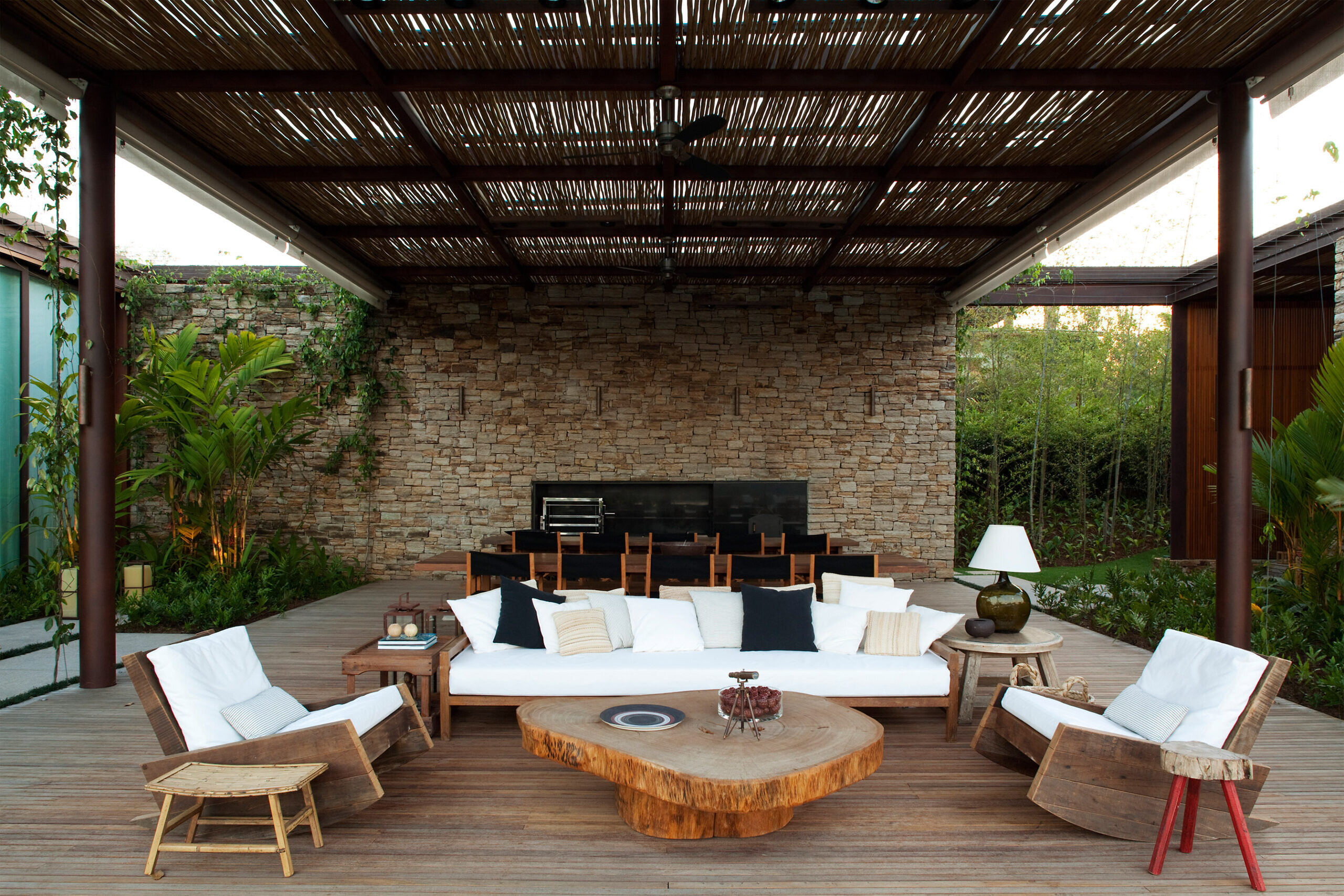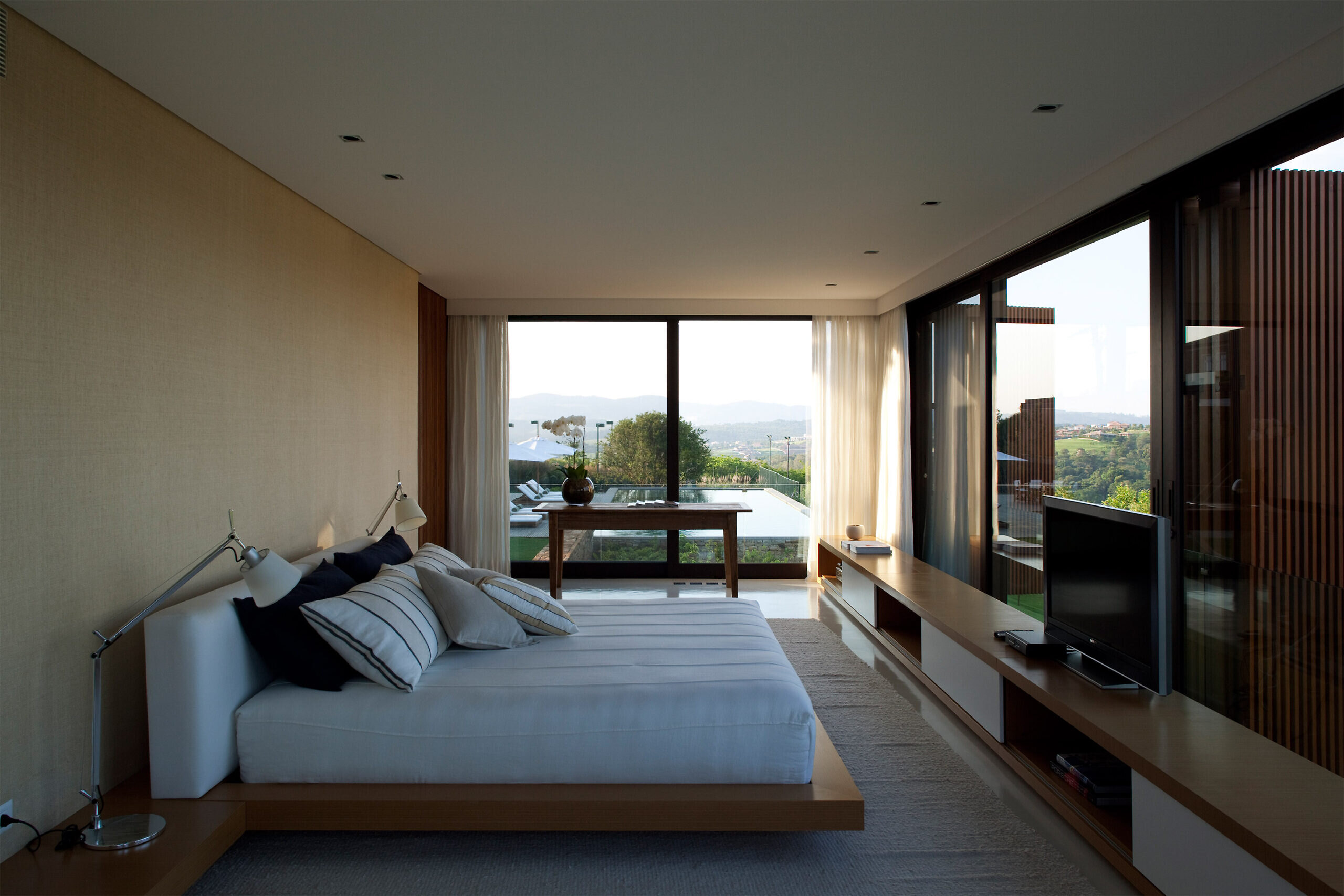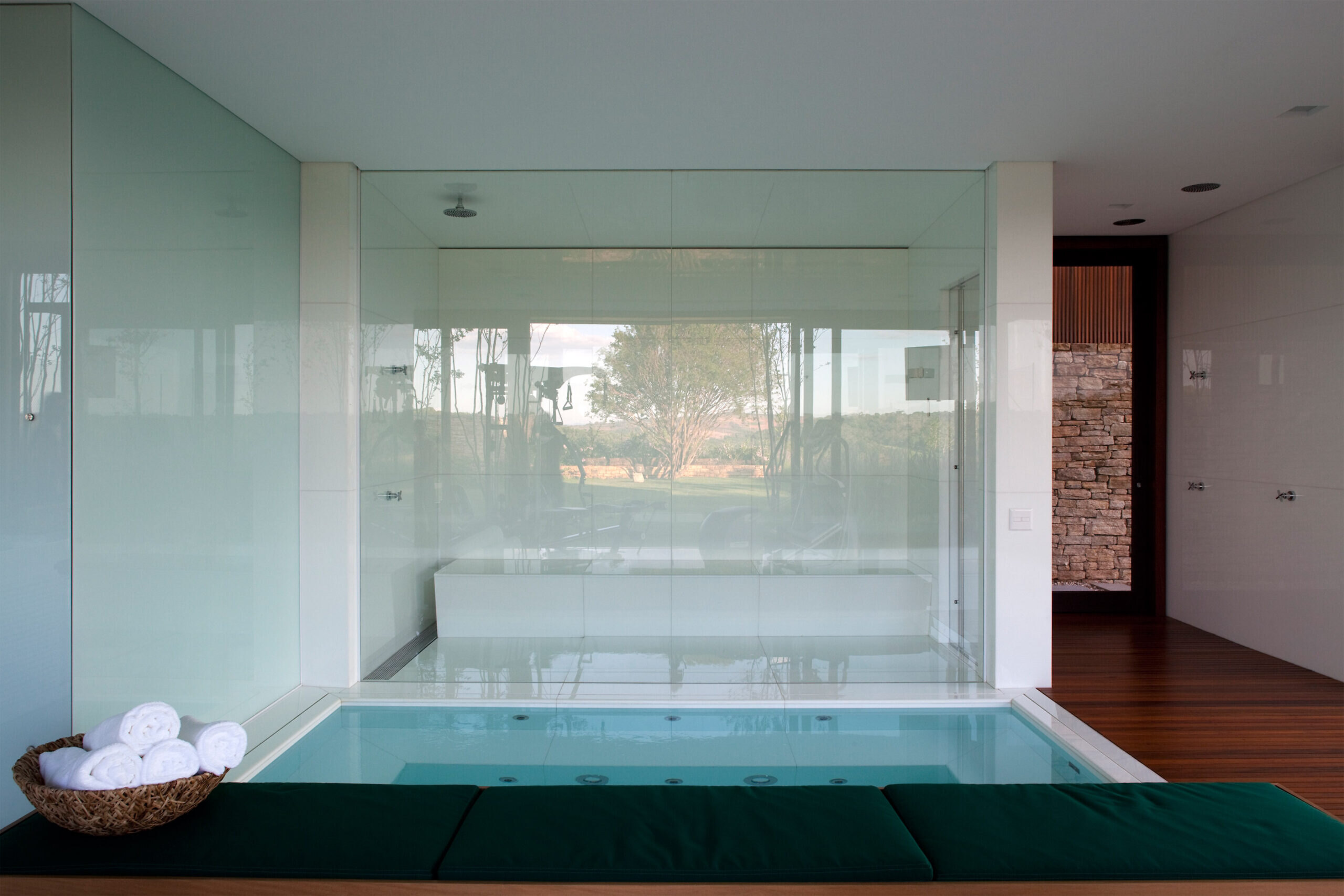 On the main bedrooms, located over the columns, where the absence of eaves was circumvented with the creation of a second vertical plane which protects these areas from exposure to the weather and allowed the existence of independent balconies.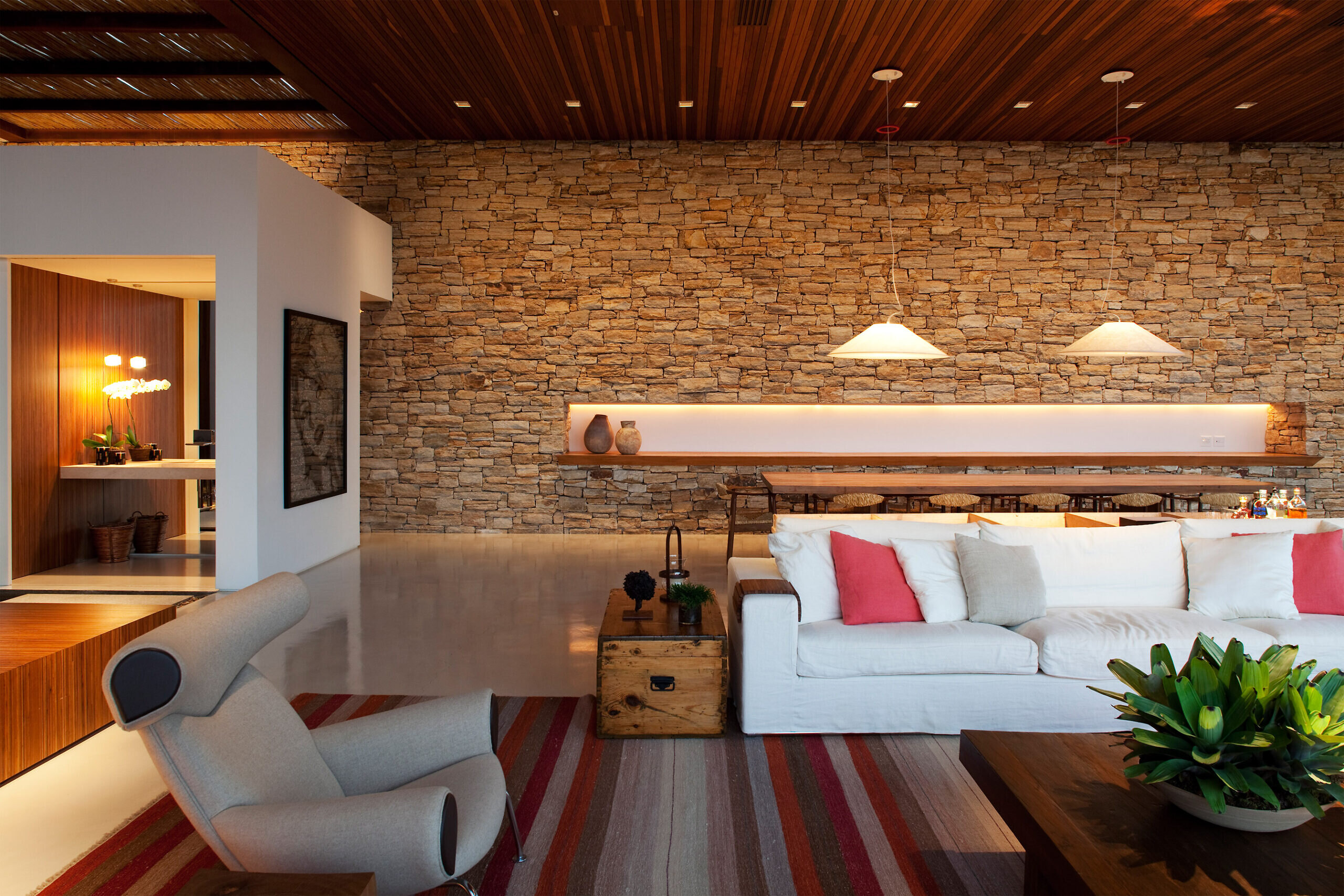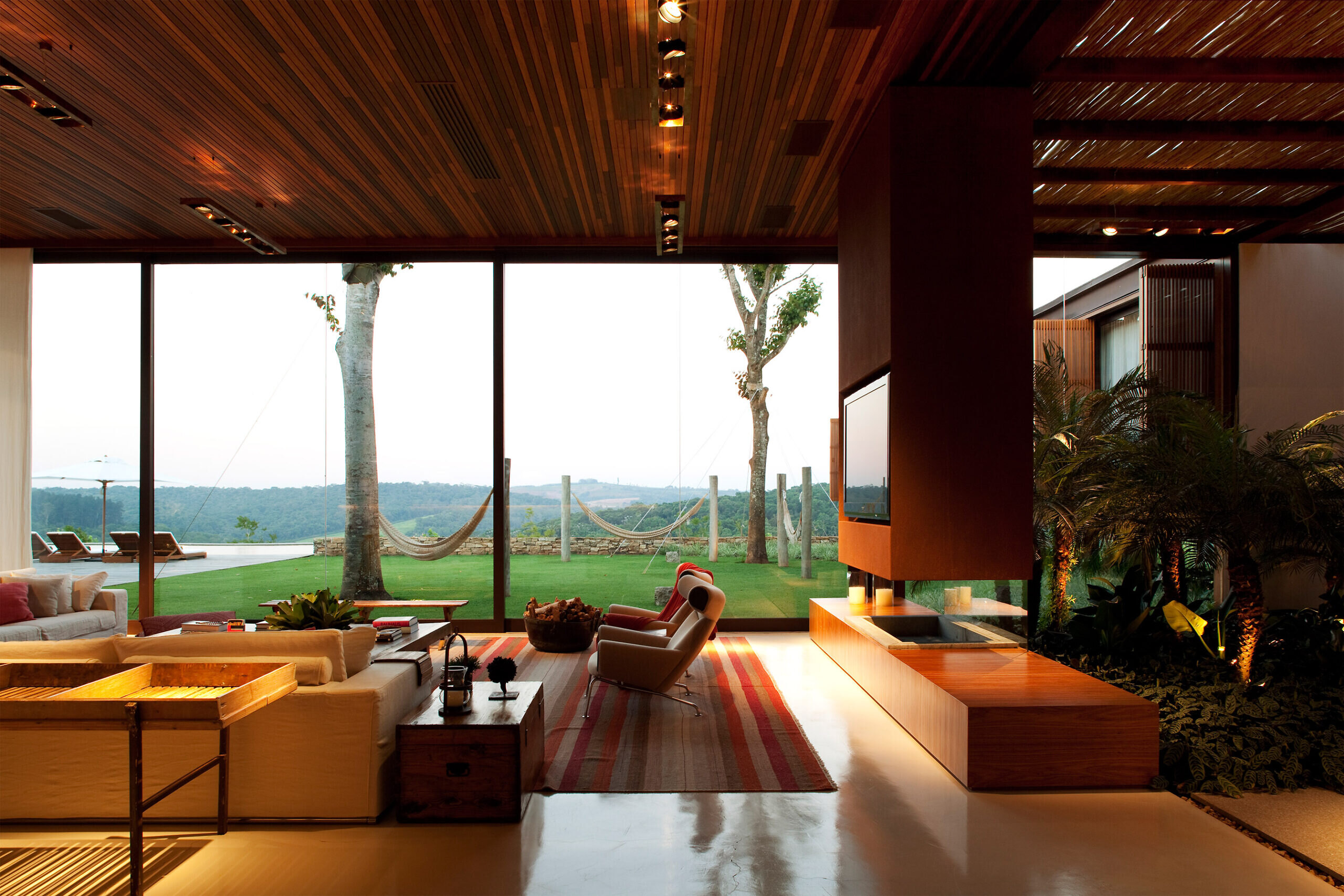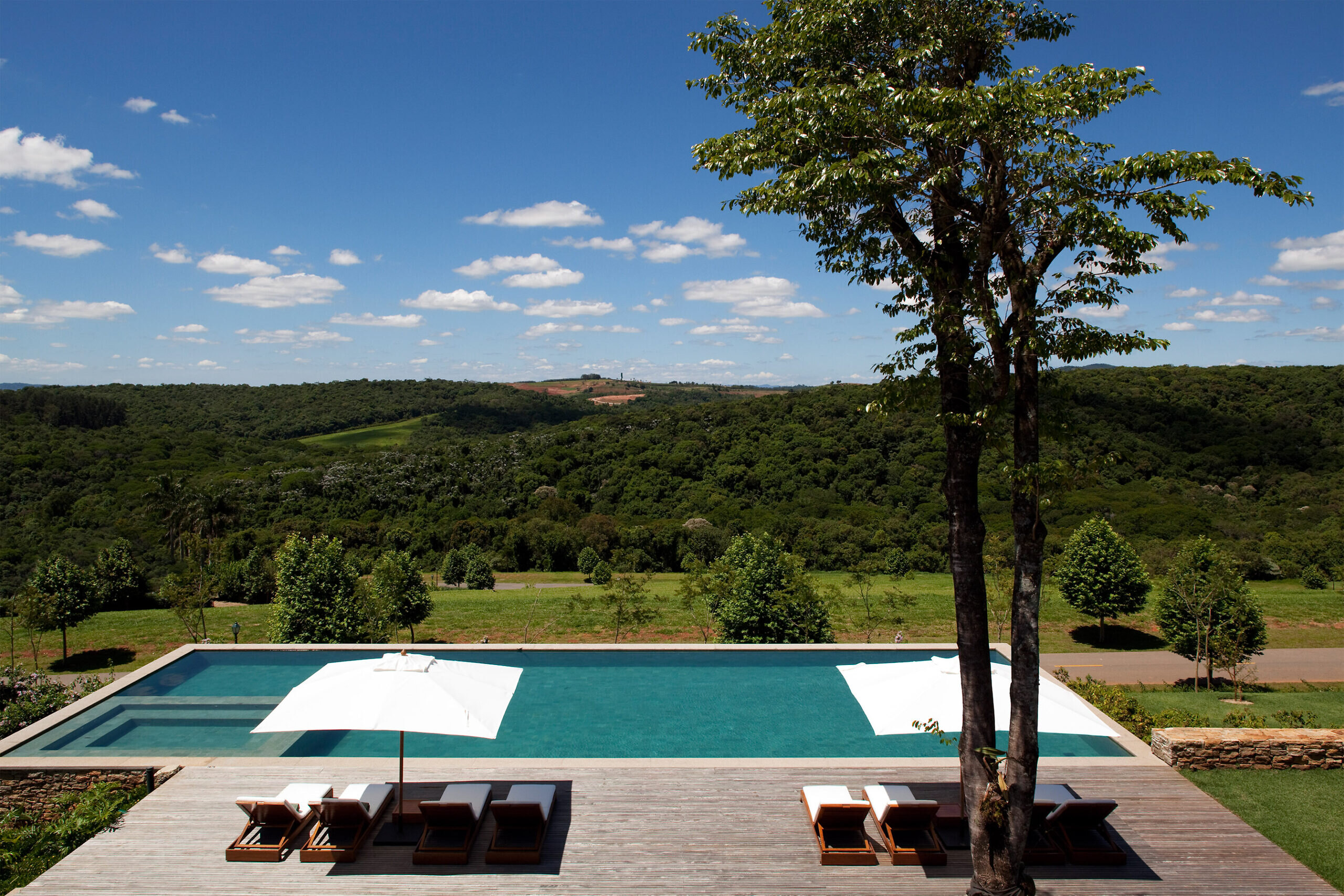 On the plateau, inside the second volume, the social area, alternating internal and external gardens, opens to the veranda and the pool deck. In the same direction, the guest accommodations enjoys a certain independence from the main areas, composing, along with the other wings, opened and closed spaces intercalation inserted into a light and clear structural frame.