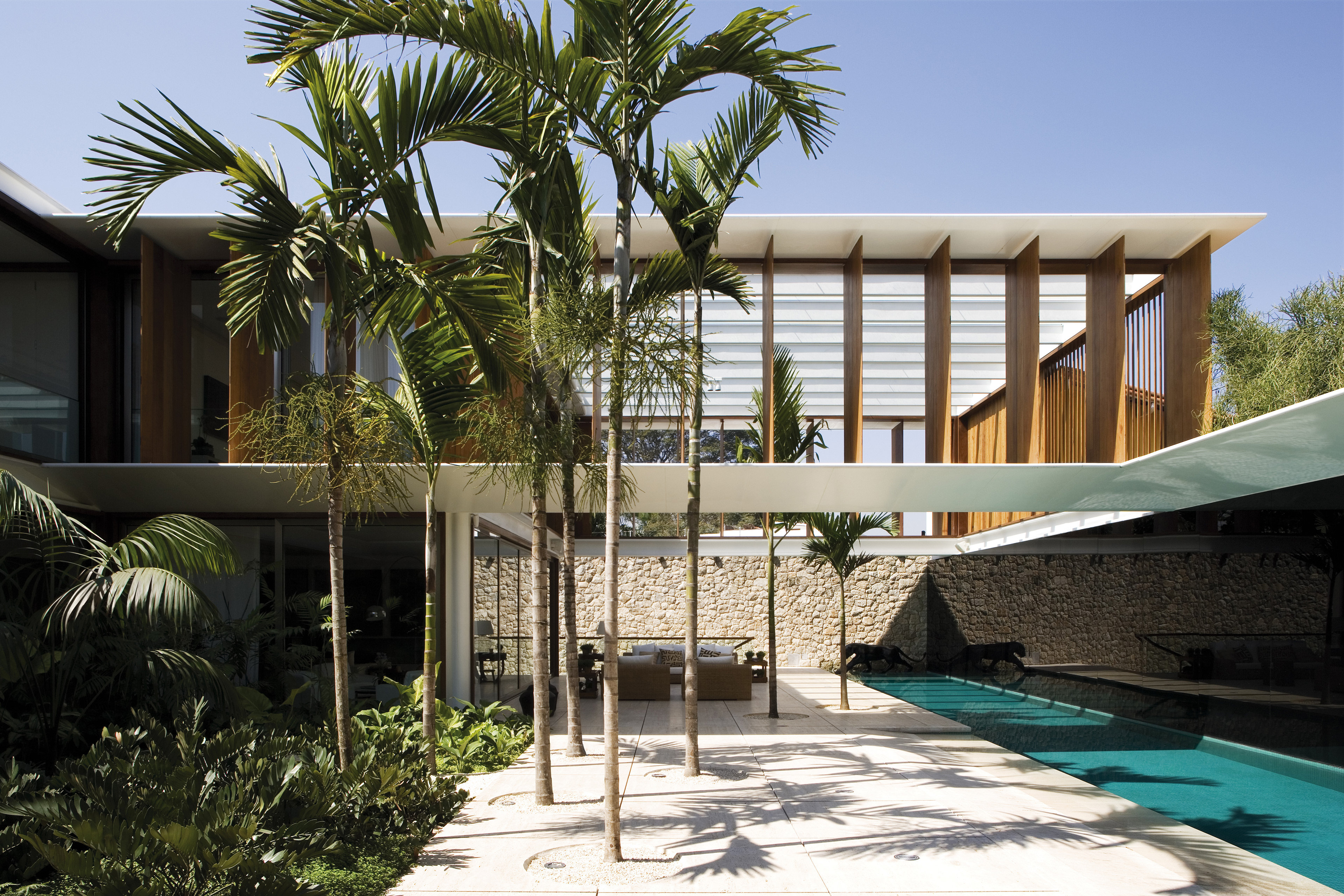 JH House
São Paulo
Facts
Total Area

900,00 m²
Built Area

1.600,00 m²
Conclusion

2008
Project
Office

Bernardes + Jacobsen Arquitetura
Office's Team

Henrique de Carvalho, Jaime Cunha Junior, Maurício Bicudo, Paulo Poch
Interiors

Bernardes + Jacobsen Arquitetura (Eza Viegas)
Interiors' Team

Tatiana Kamogawa
Light Design

Godoy e Associados
Landscape

Isabel Duprat
Photos

Leonardo Finotti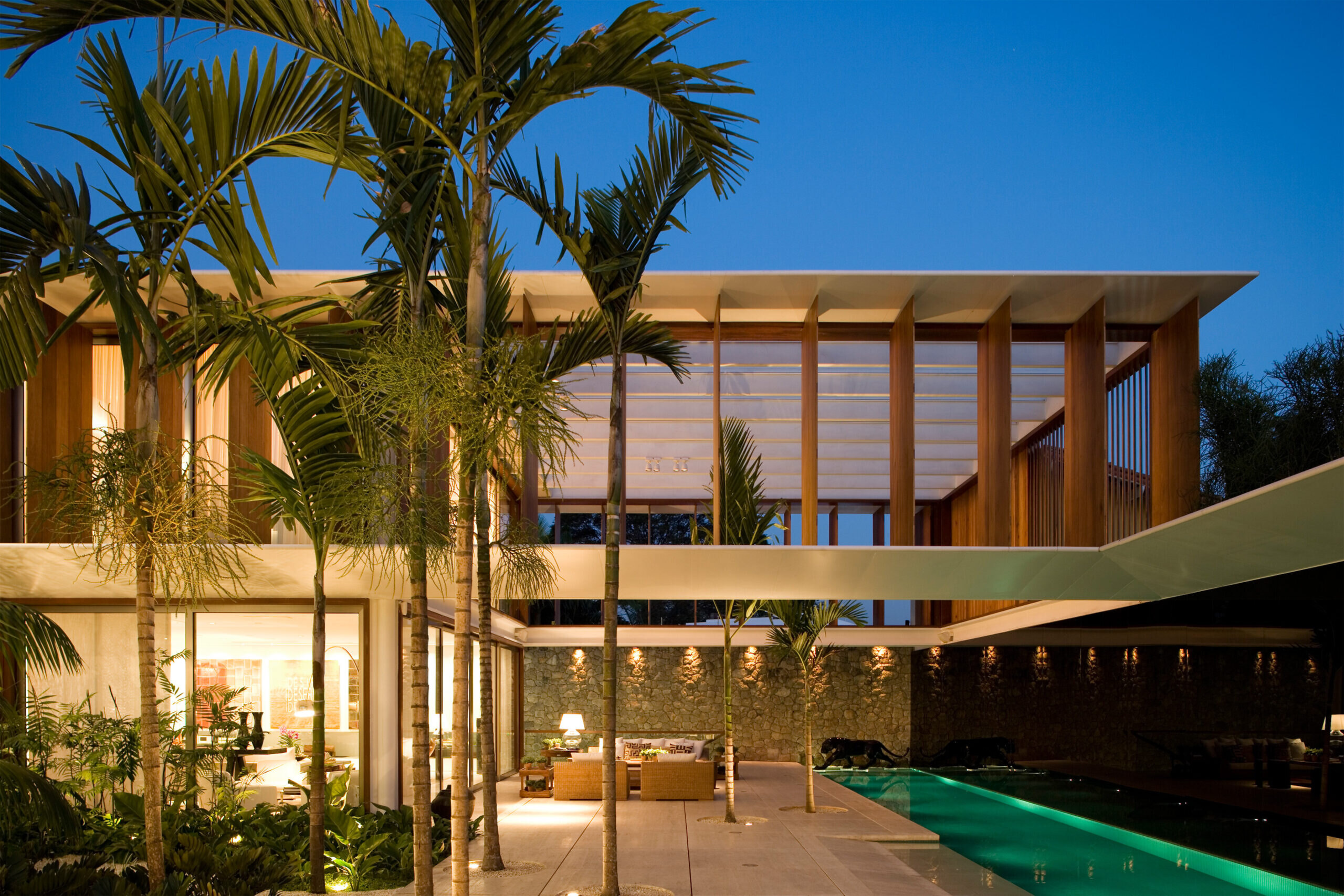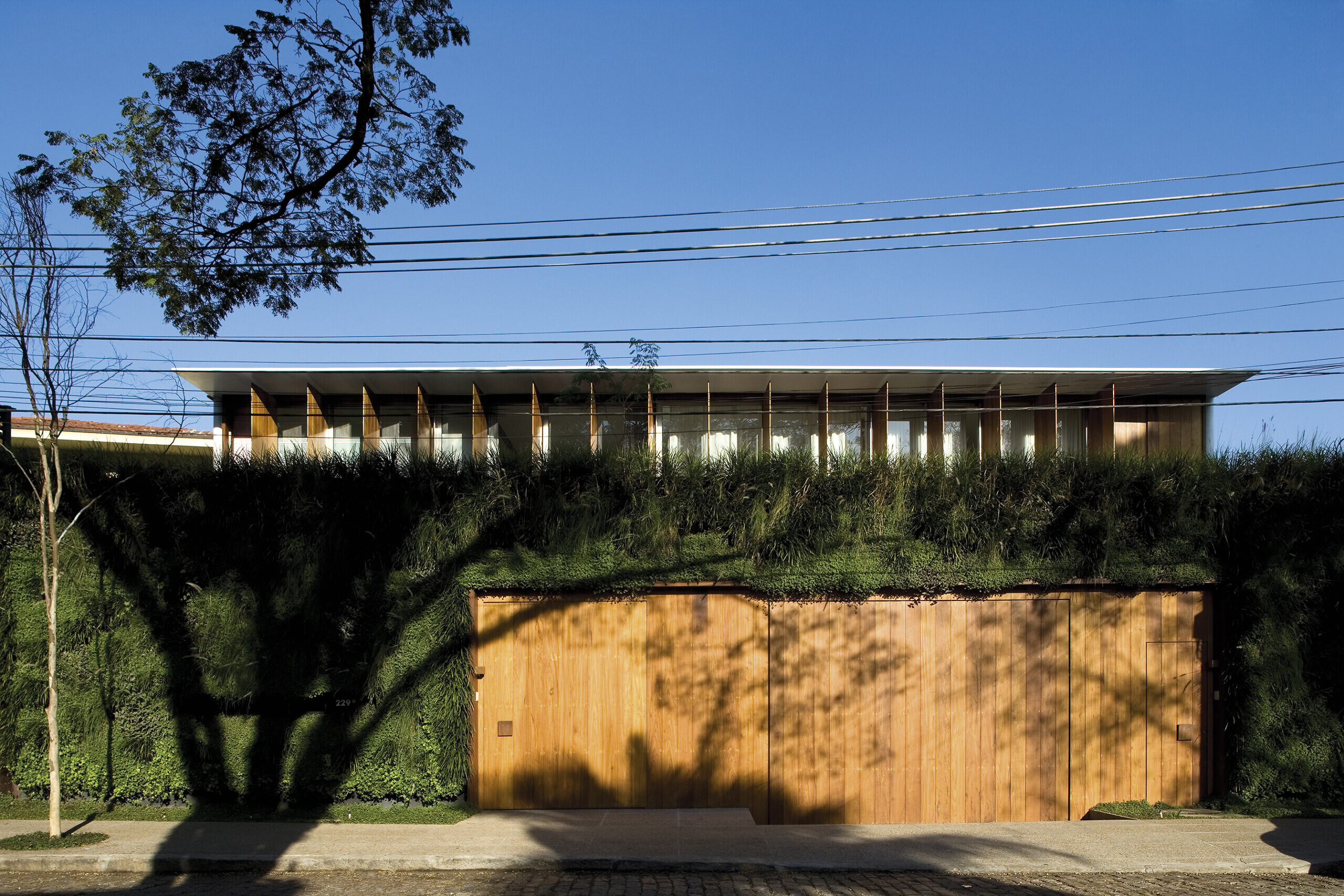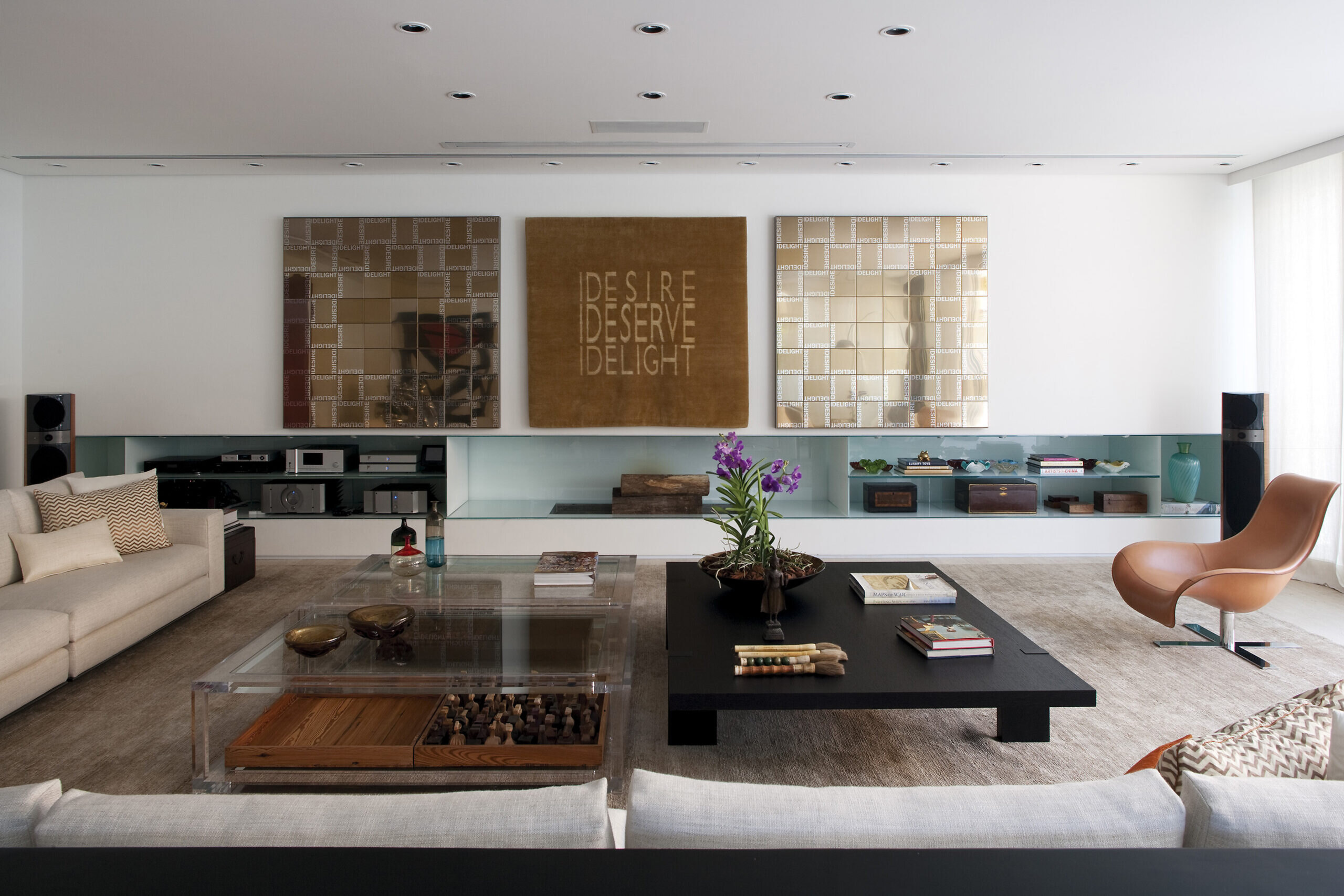 The JH House is located on an urban site with around 900m², in a roughly green neighborhood close to São Paulo´s downtown.
The insertion of the house is organized since the center of an internal garden in the middle of the terrain. This solution is converted in different resources for the family program's organization, distributed among three levels.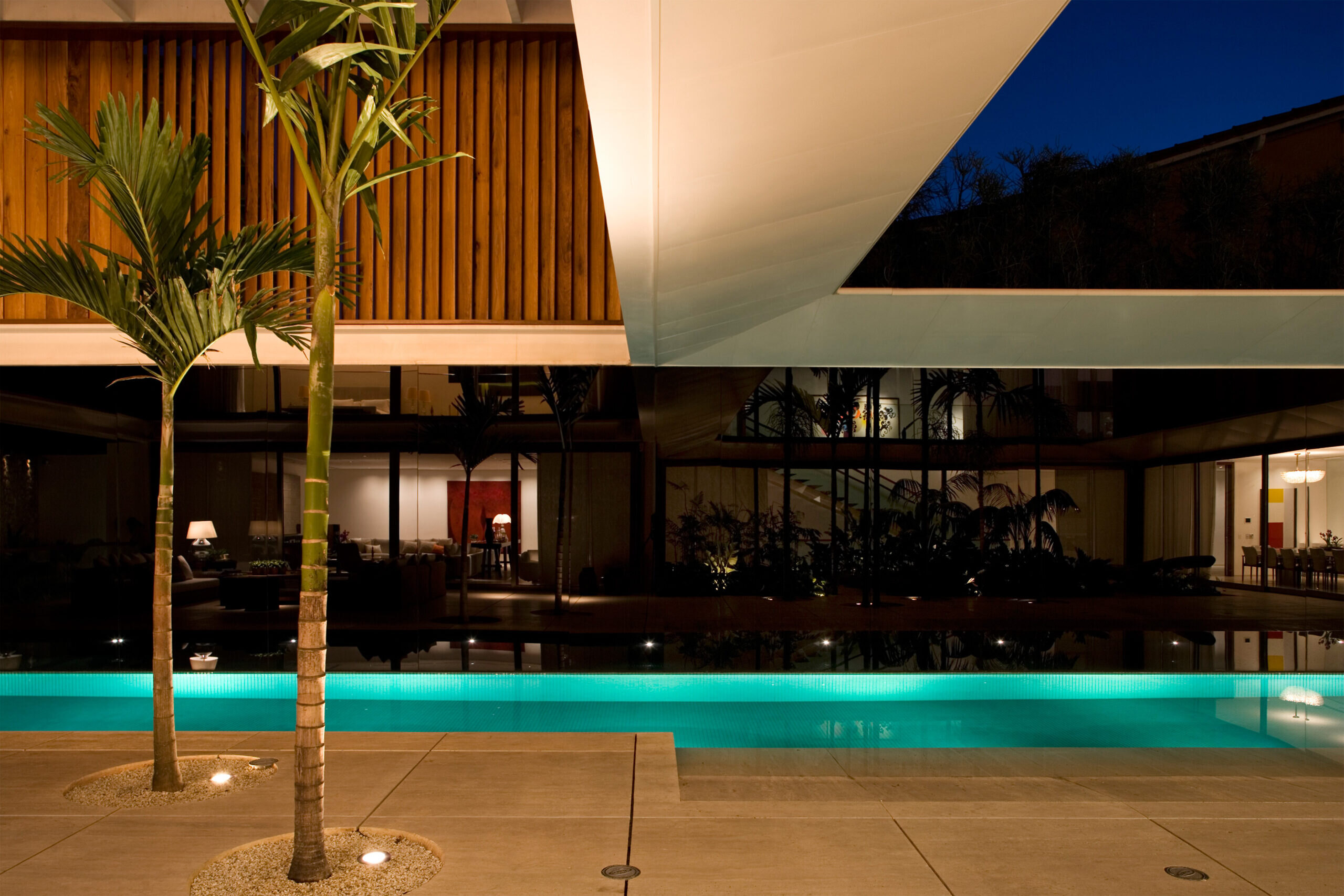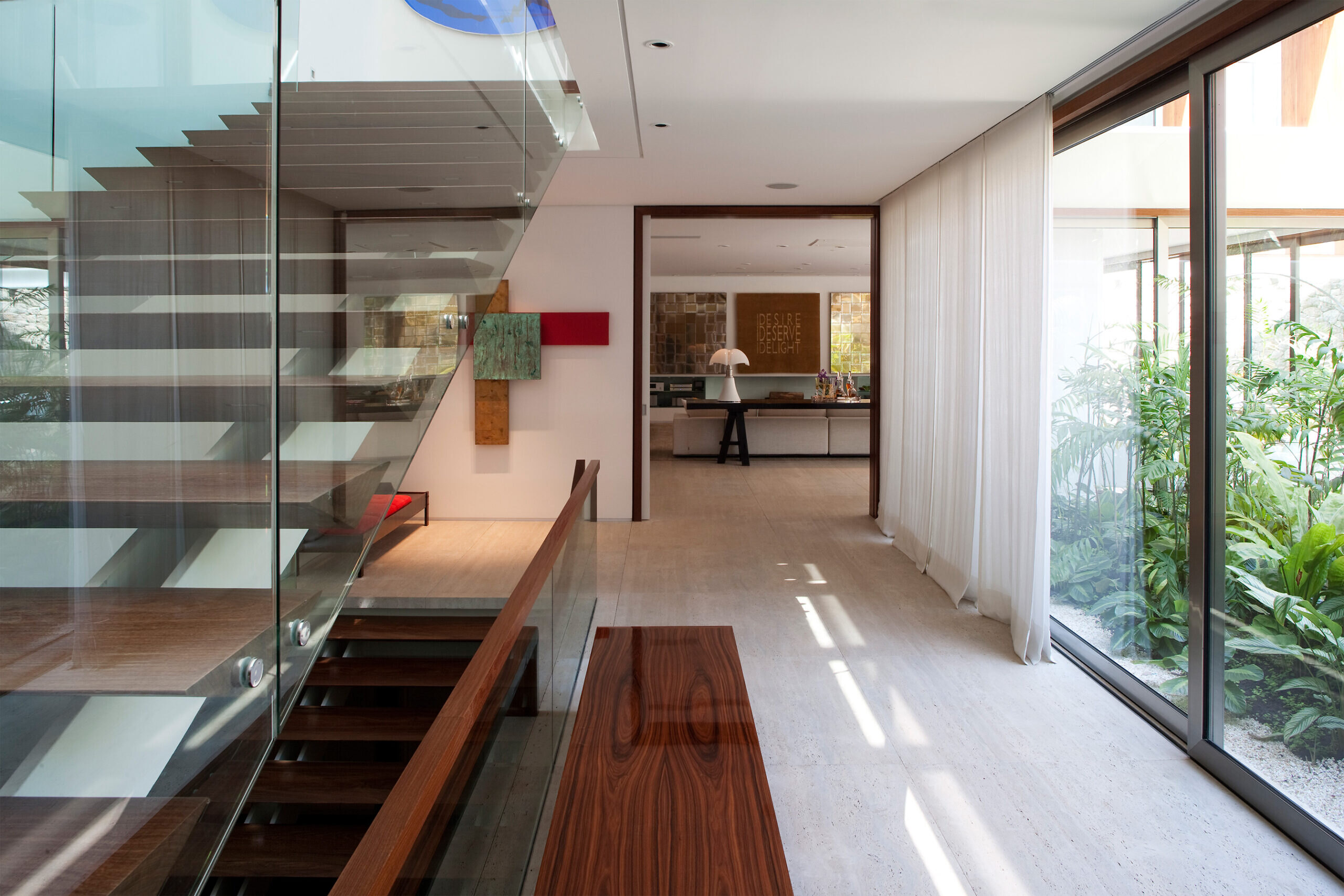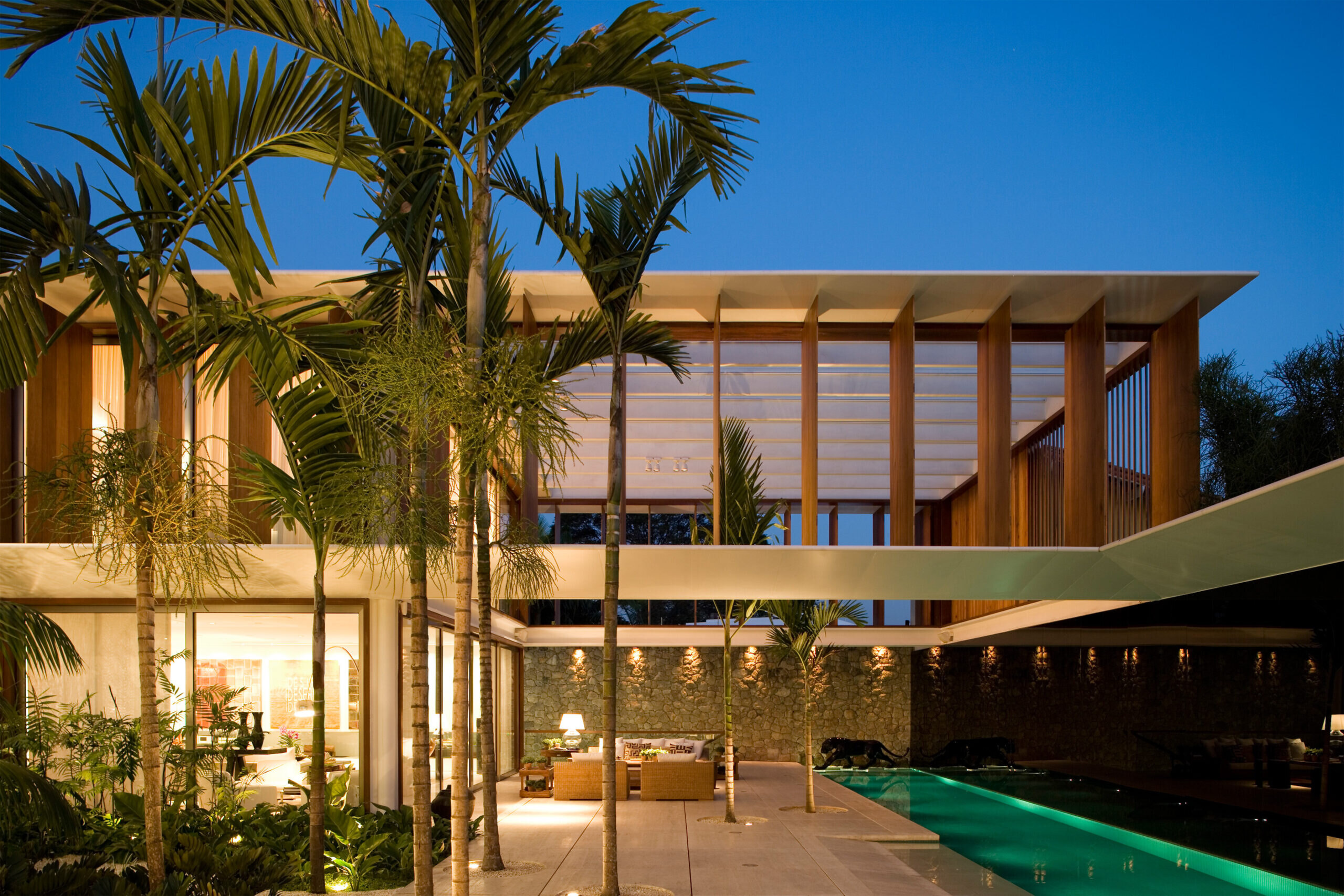 In the intermediate level, the presence of the internal garden guides the visual of the social areas, connected to the exterior through large sliding glass panels. The internal atmospheres continues to the exterior through the same travertine marble floor, having in the outside an integrated drainage system.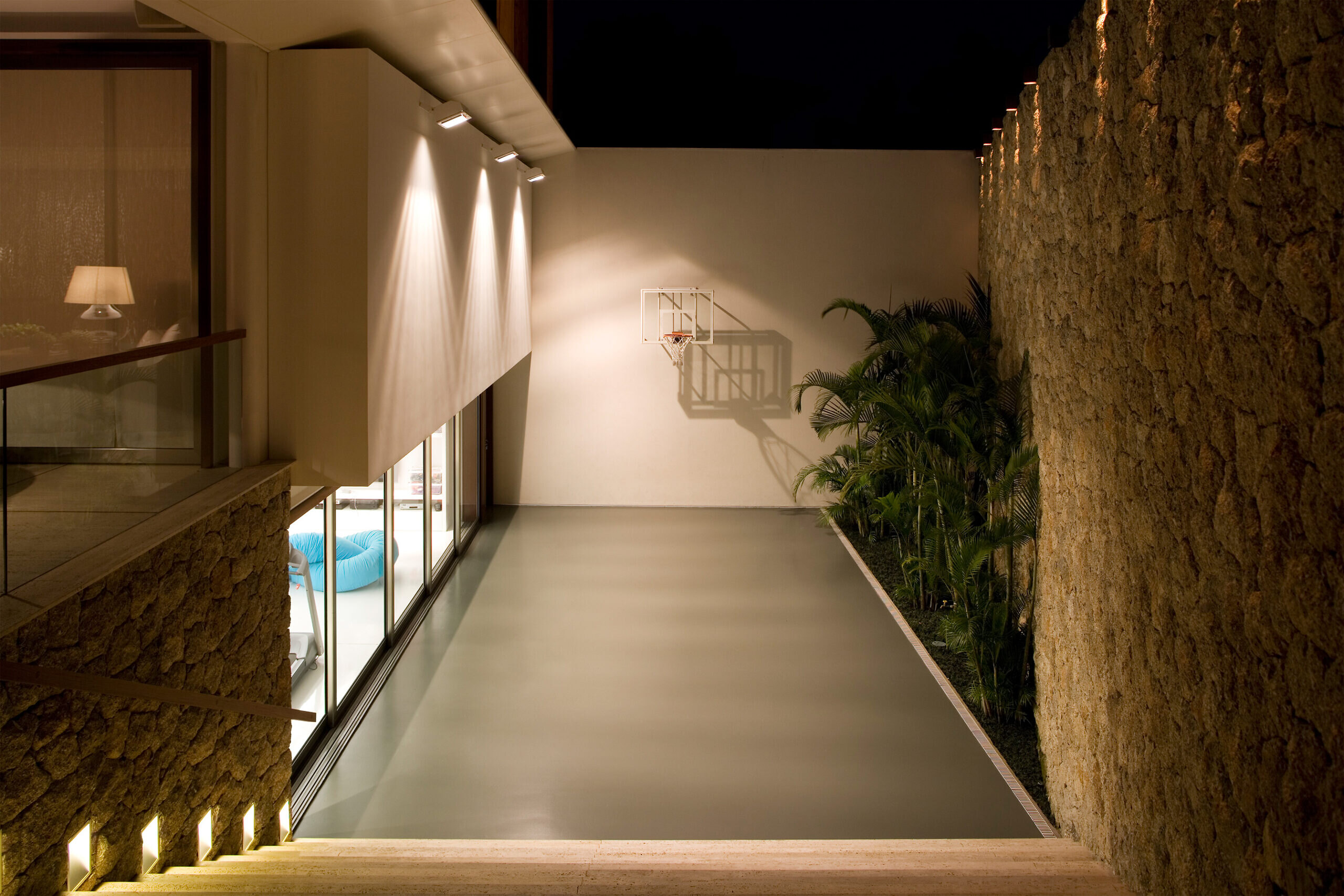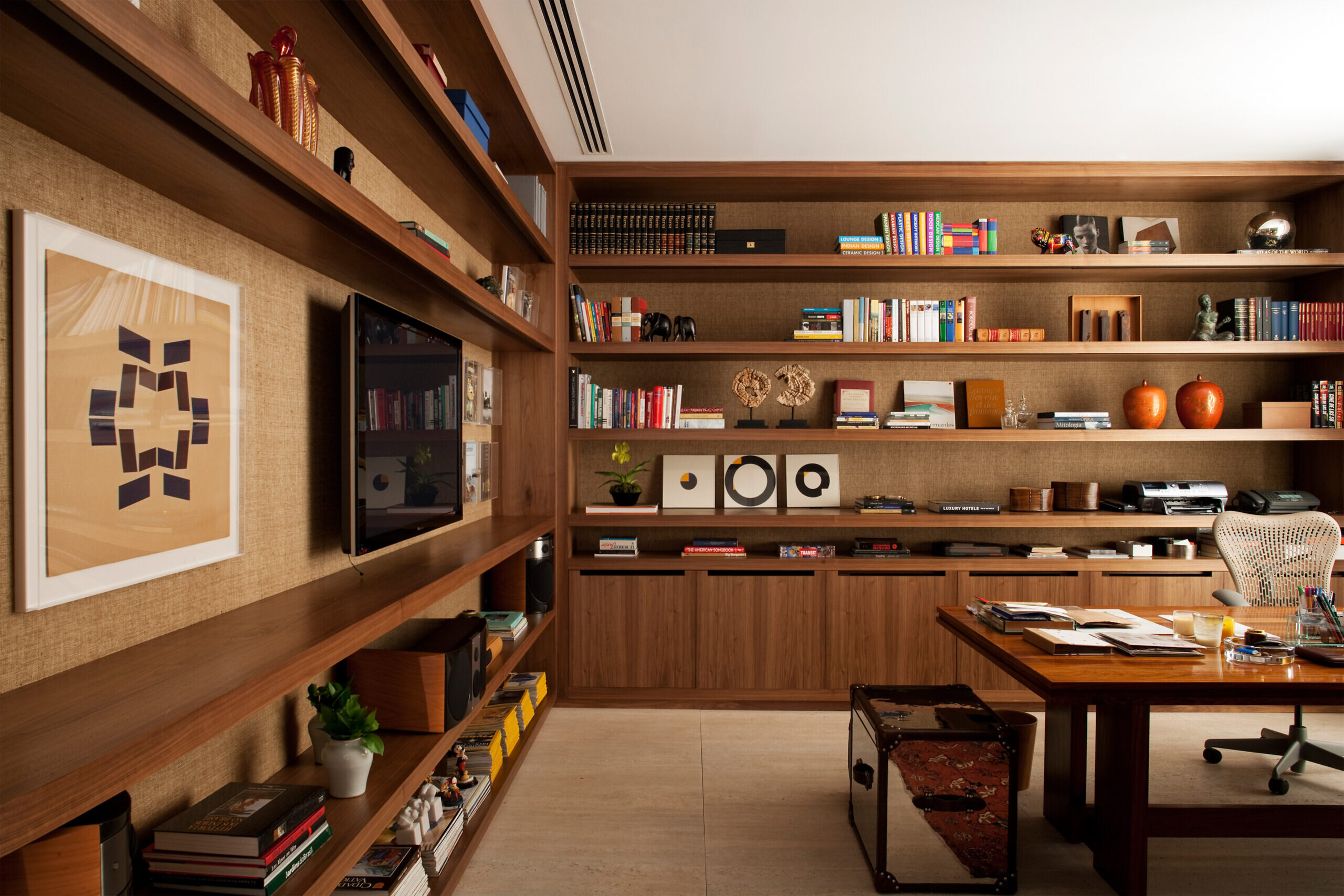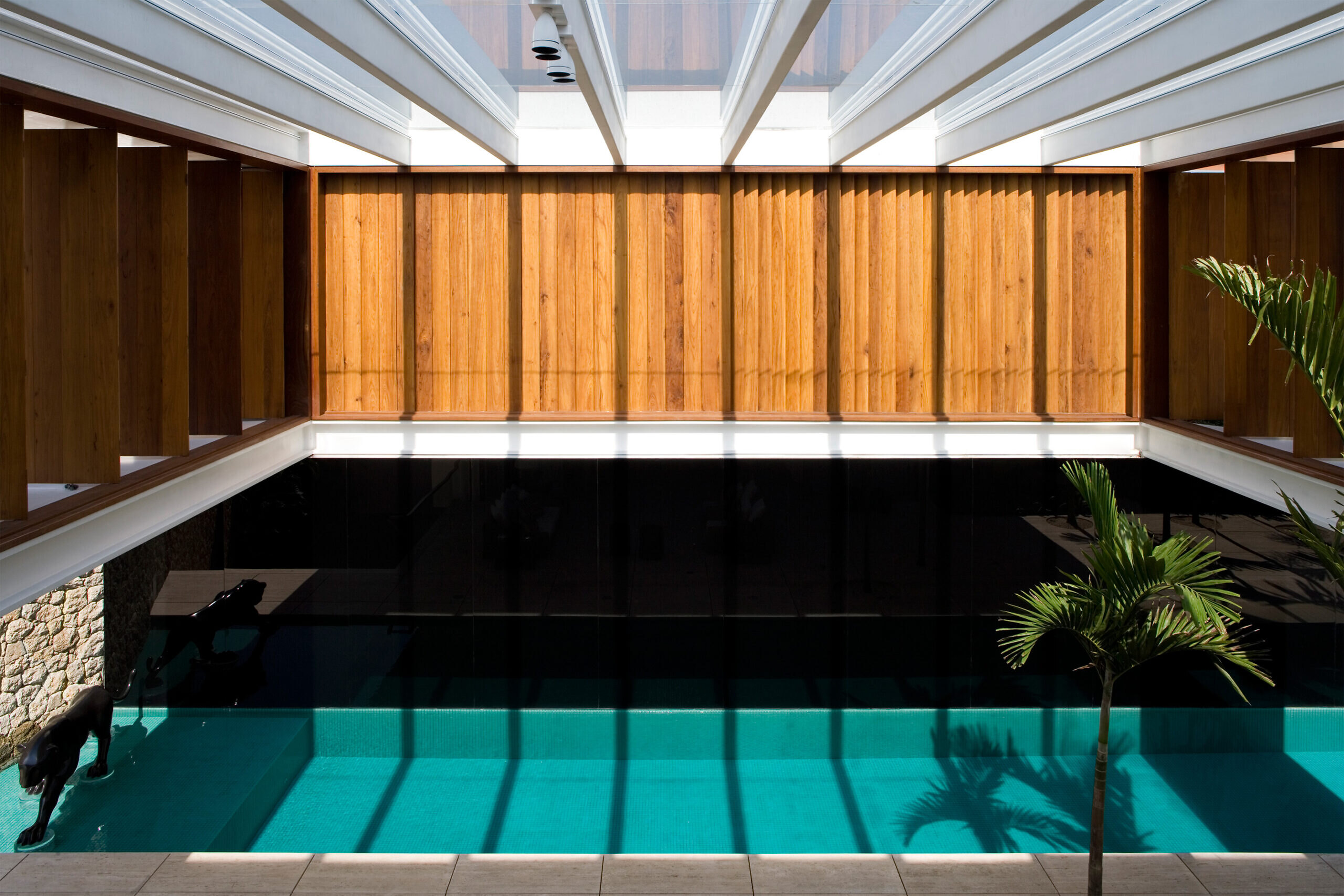 In the upper level, having the rooms around the garden's void allows the main suite to be reserved from the other rooms, specially open viewed to the swimming pool, garden and covered veranda. The distribution galleries are provided by the same sliding glass panels, protected, in this case, by wooden brises.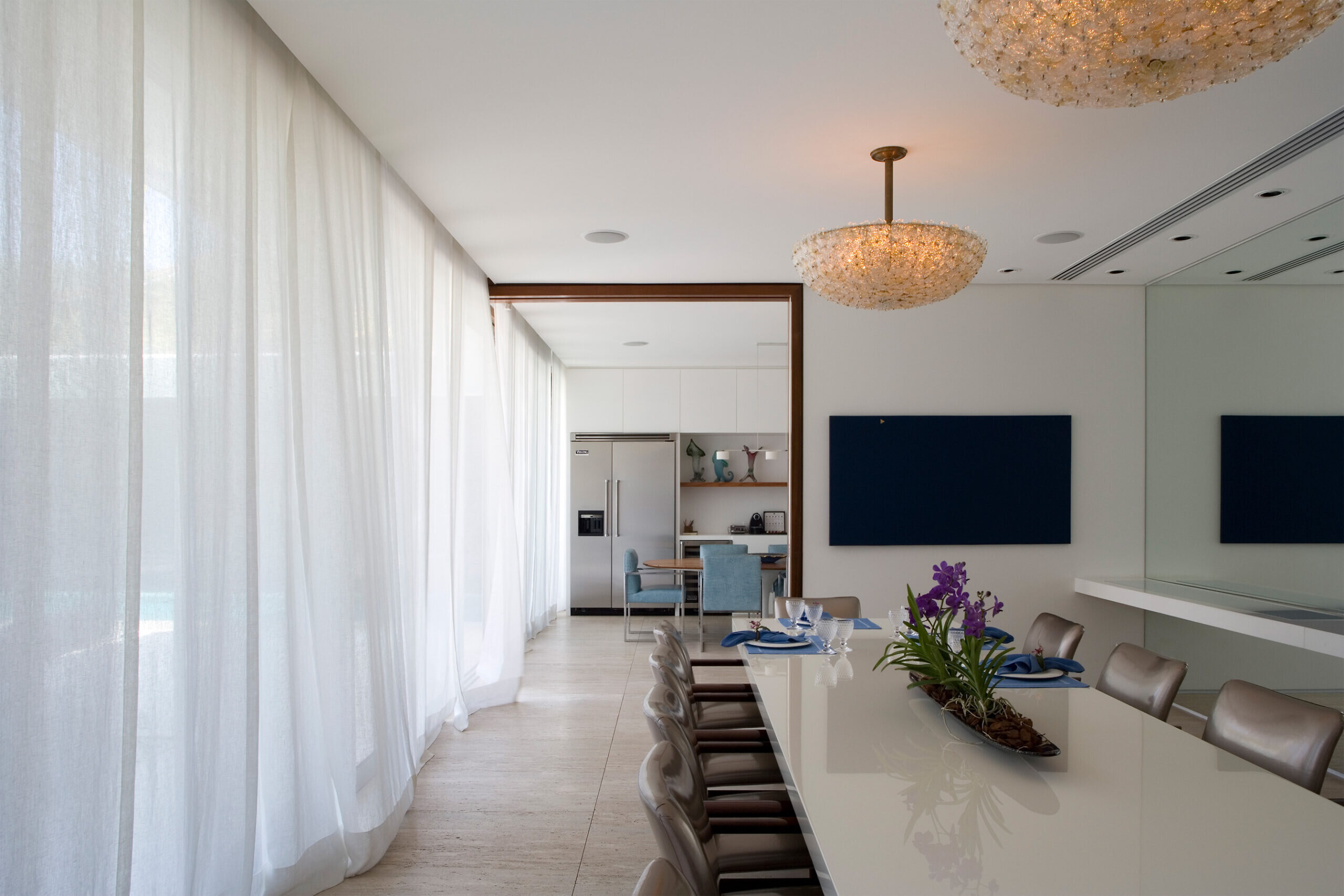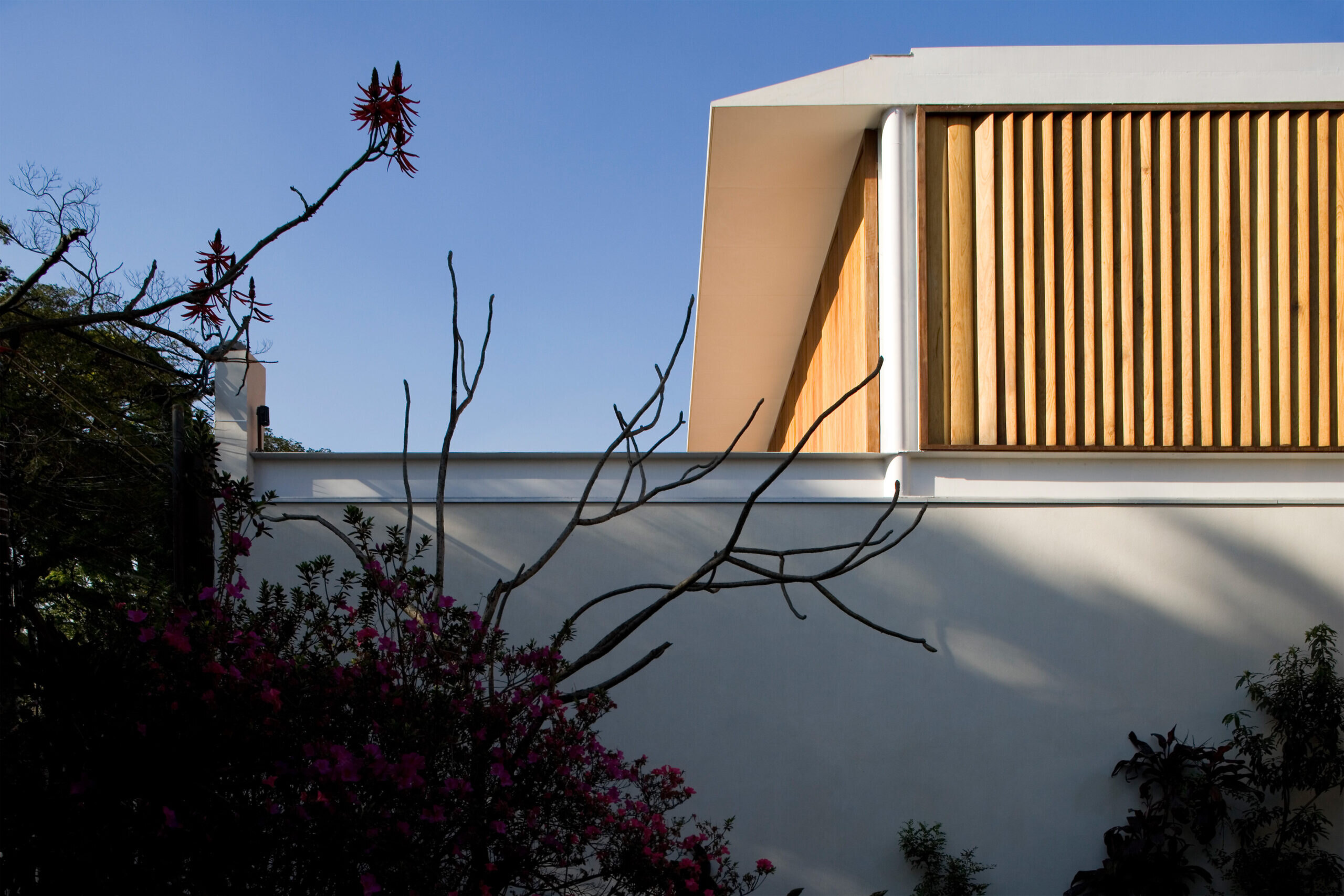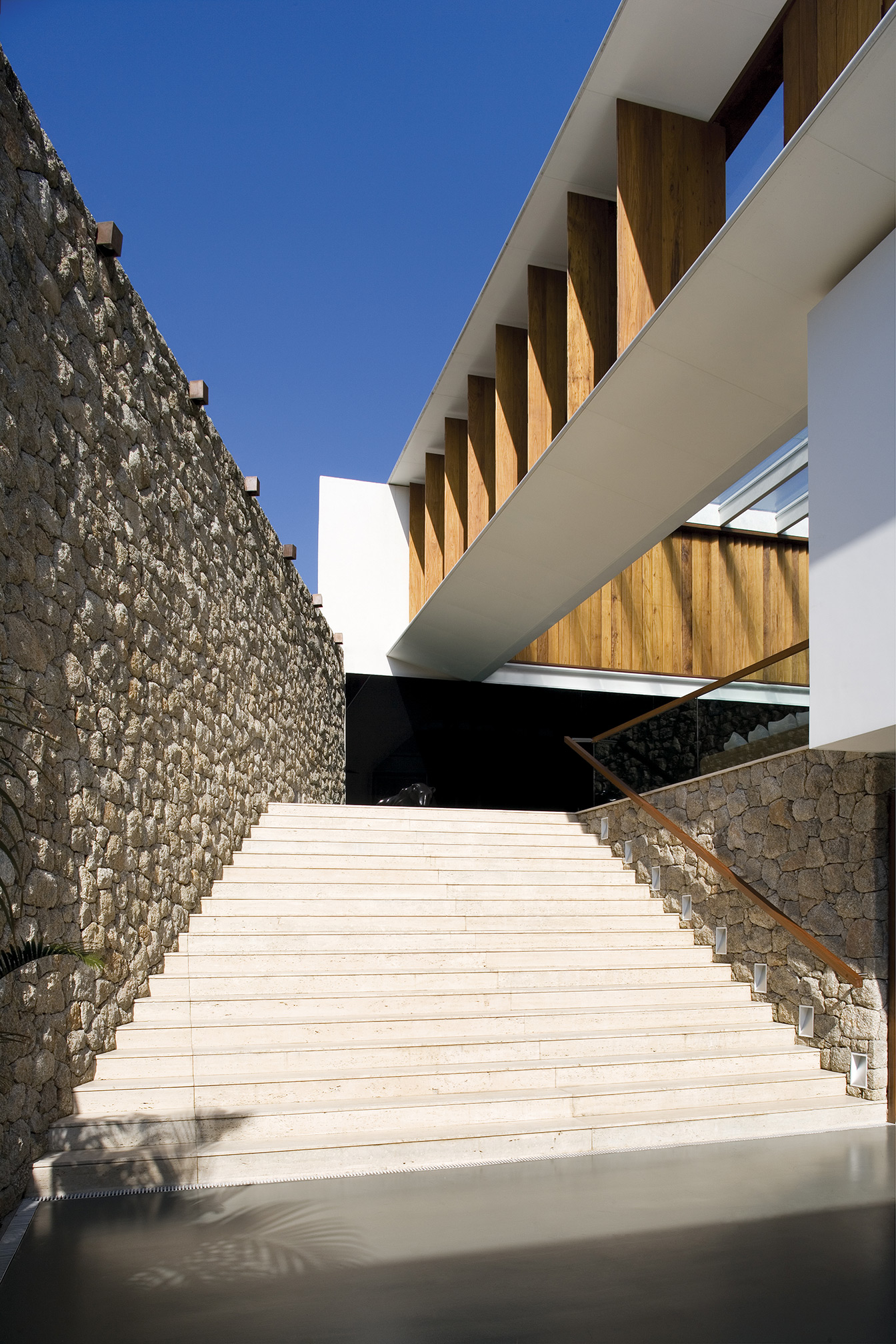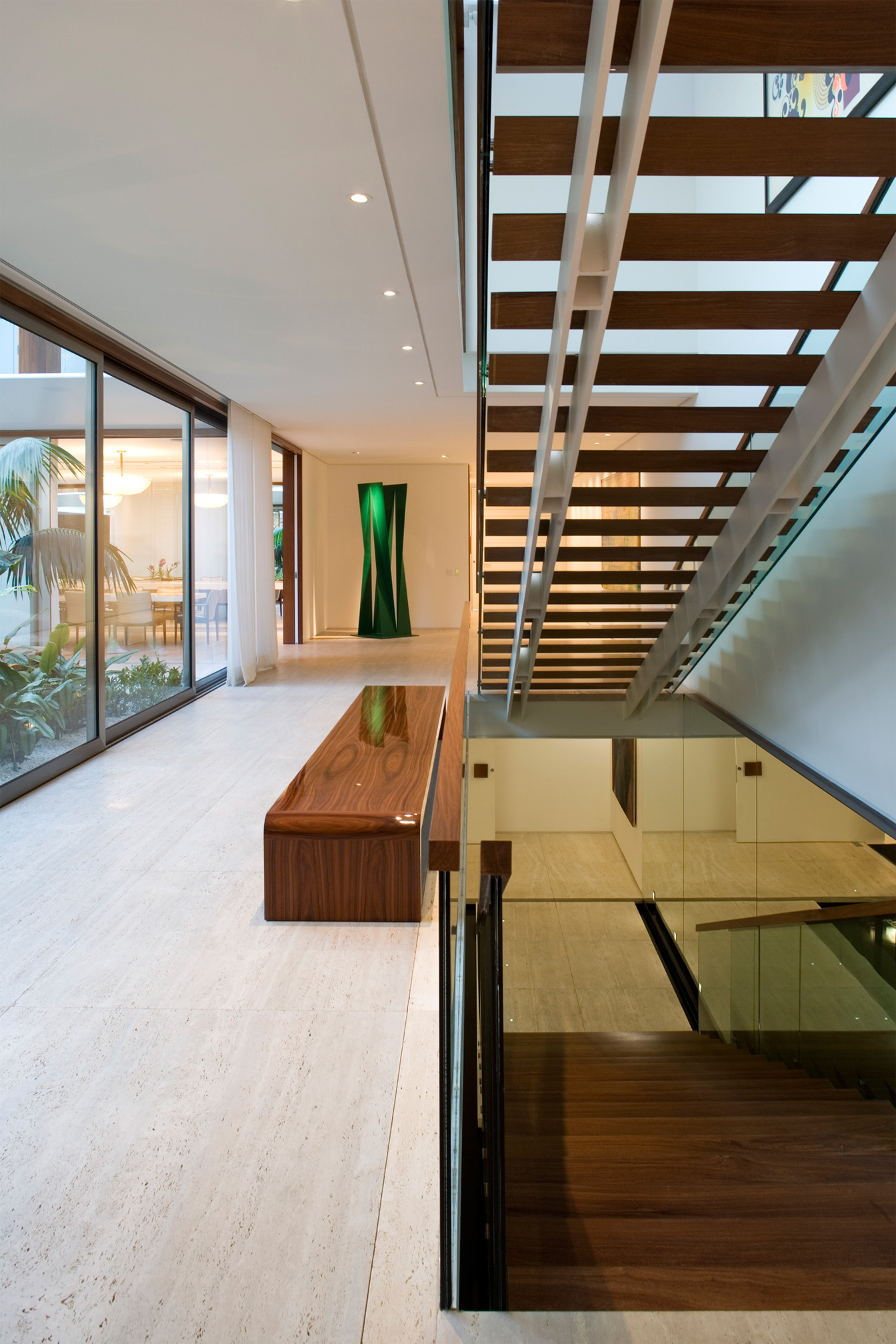 At the lower level there are the garage, laundry, service area, employee rooms and the leisure equipments.
The vertical communication is provided by a sequence of stairways in the same projection. This system communicates directly with access and vehicle areas, which are linked with the street. This aspect is characteristic of the current way of living in and using the city, which is frequently mediated by the use of cars.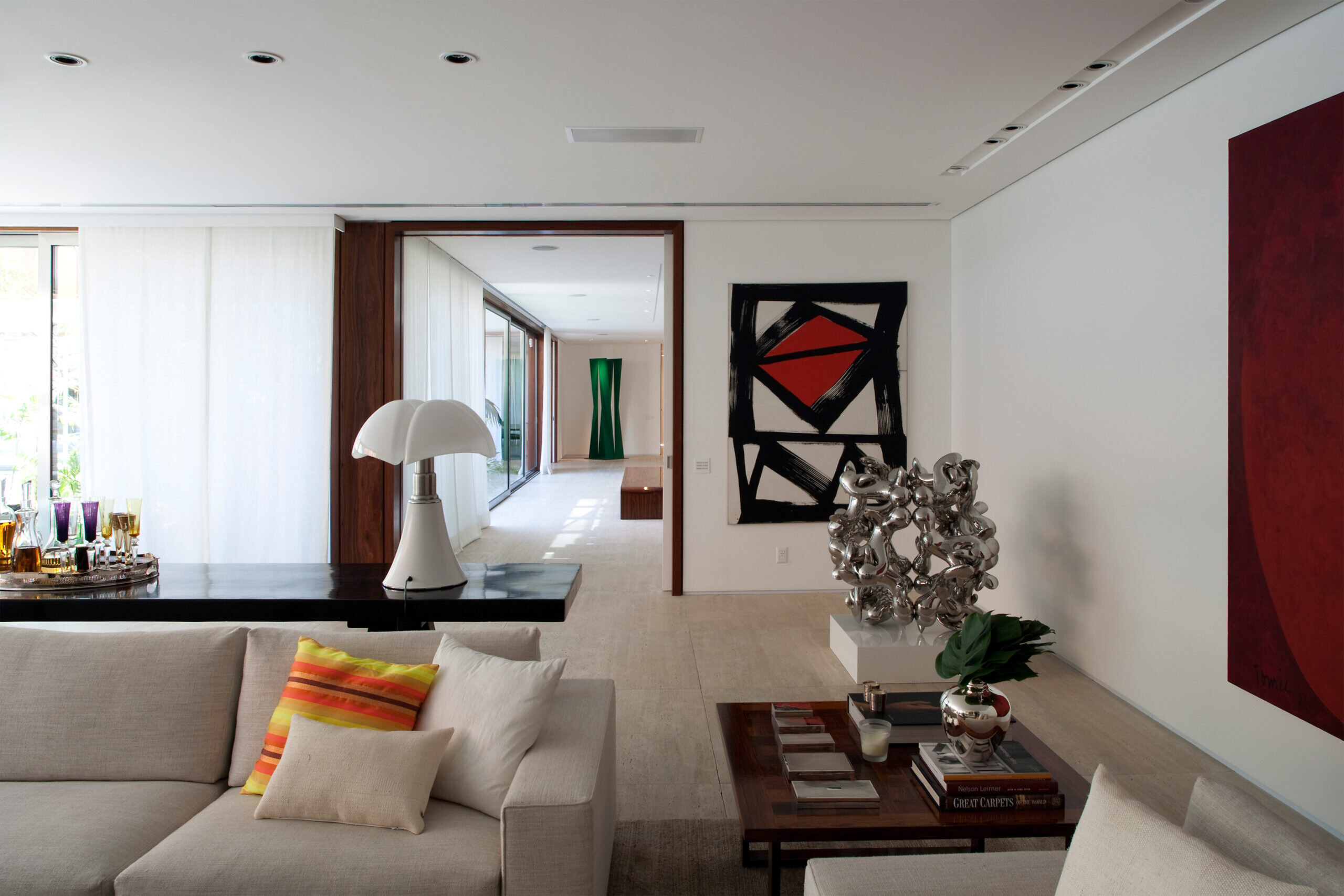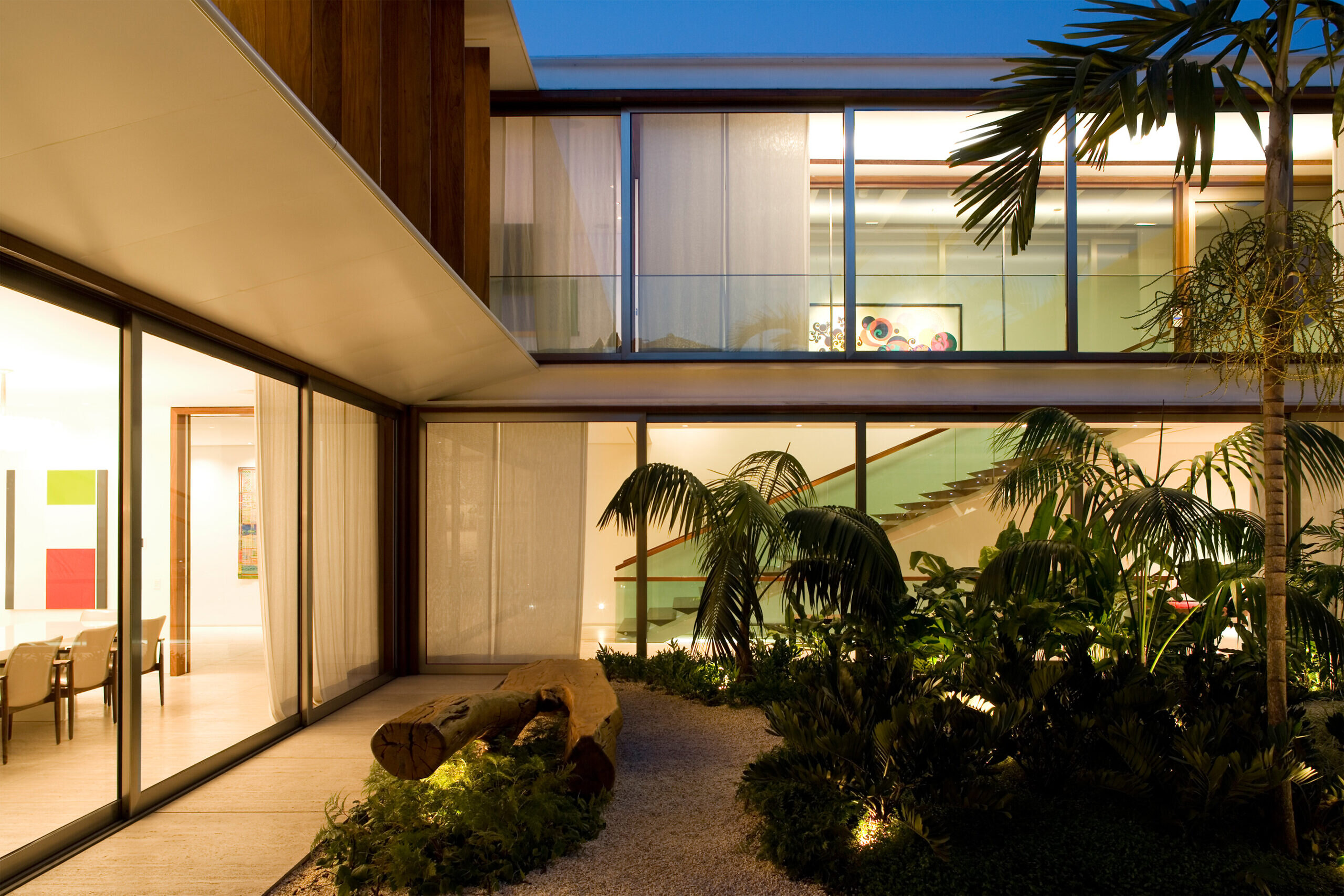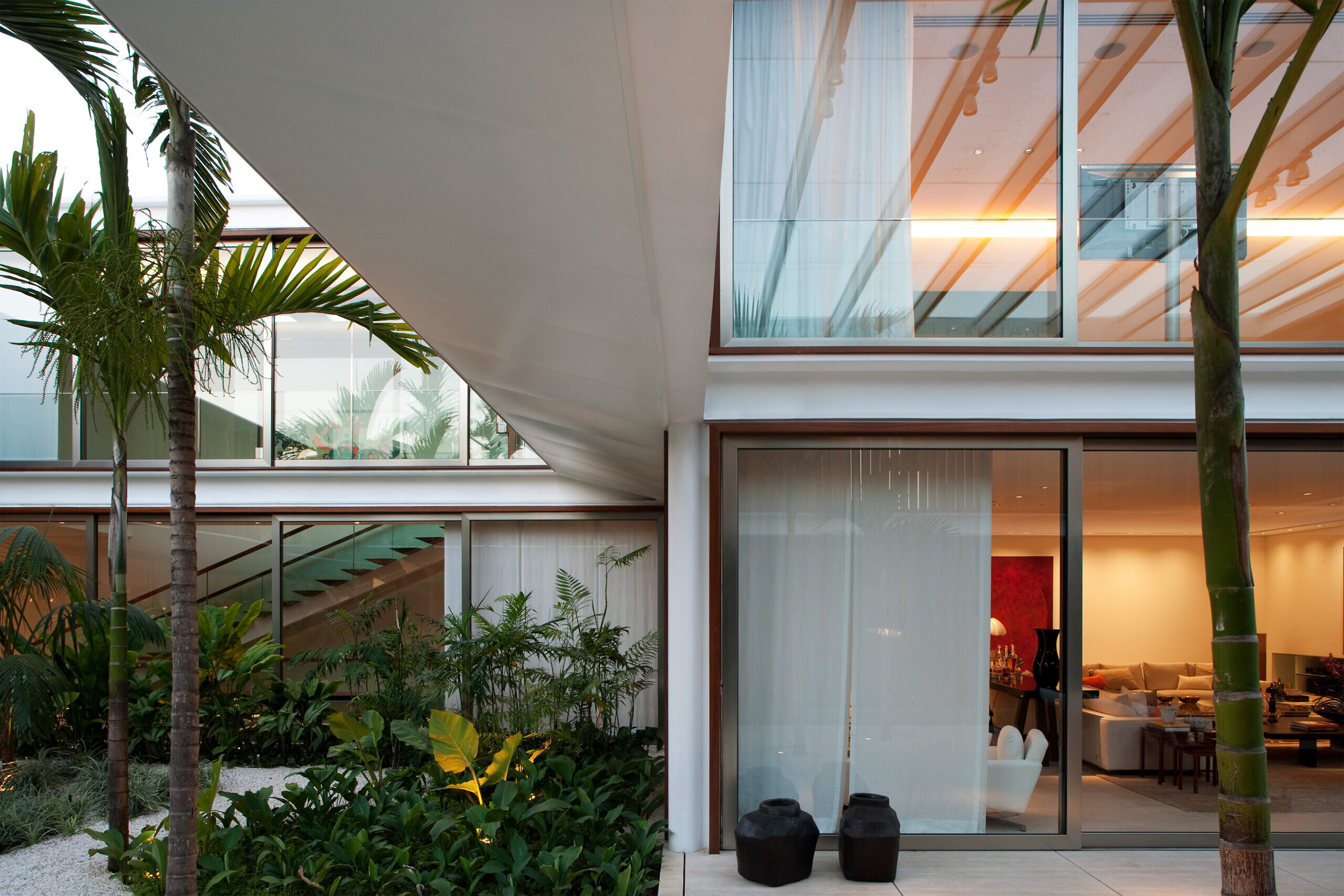 Seen from the street, the new building is shown behind an intensely landscaped wall, following the visual given by top of the trees.