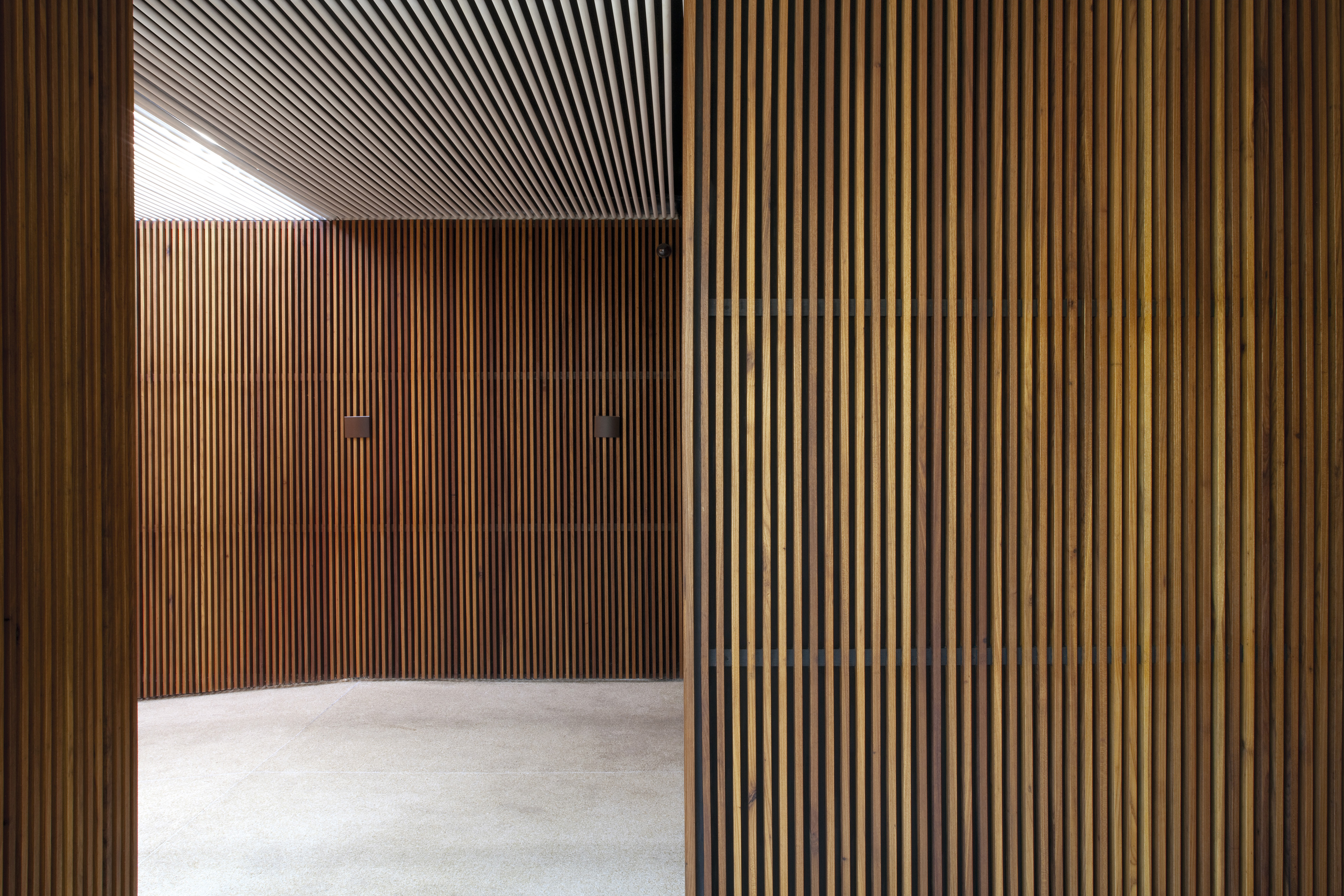 MAA House
São Paulo
Facts
Total Area

500,00 m²
Built Area

717,00 m²
Conclusion

2009
Project
Office

Bernardes + Jacobsen Arquitetura
Office's Team

Daniel Vannucchi, Edgar Murata, Henrique de Carvalho, Jaime Cunha Junior
Interiors

Bernardes + Jacobsen Arquitetura (Eza Viegas)
Interior Team

Débora Stefanelli
Light Design

Studio iluz
Landscape

Isabel Duprat
Photos

Leonardo Finotti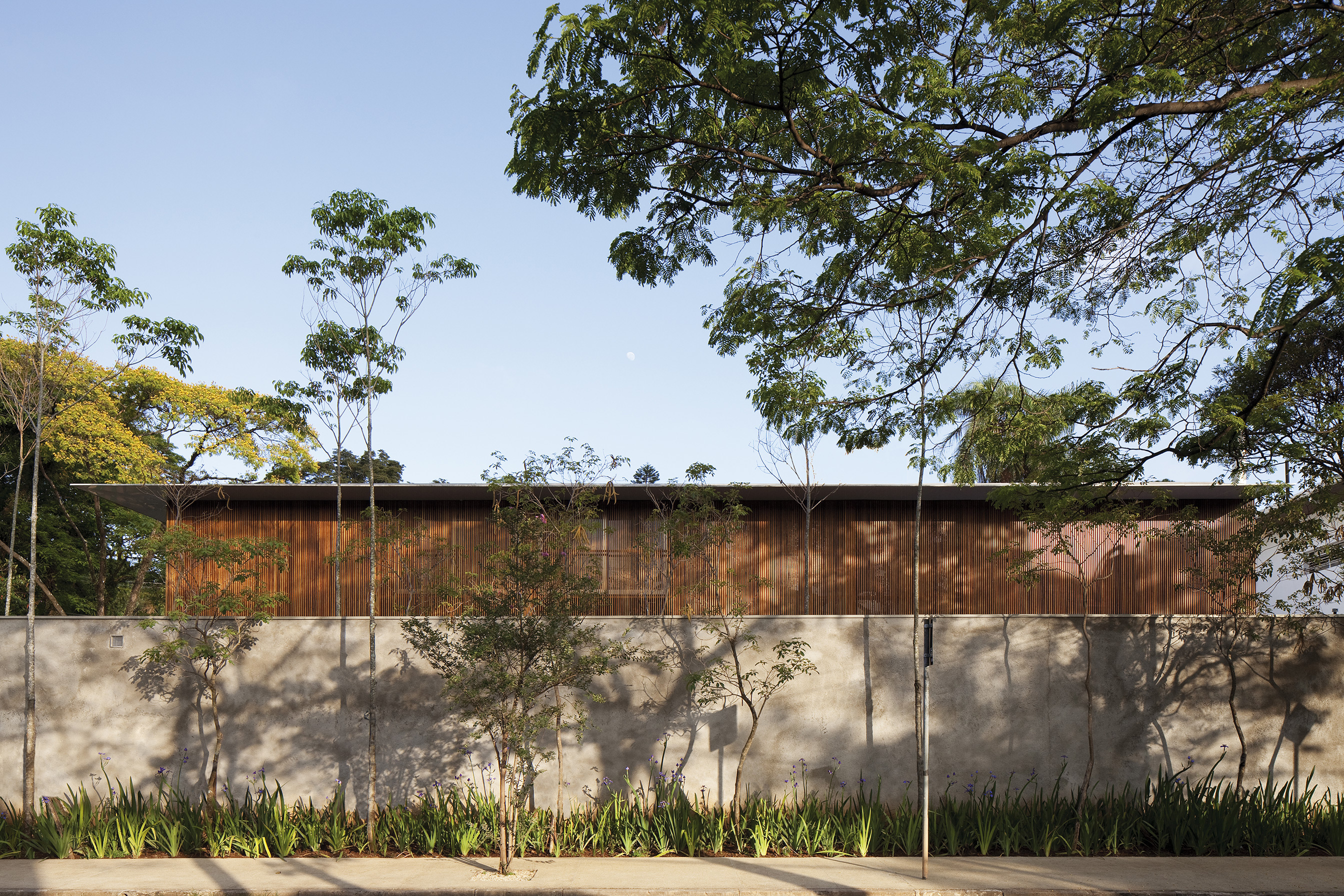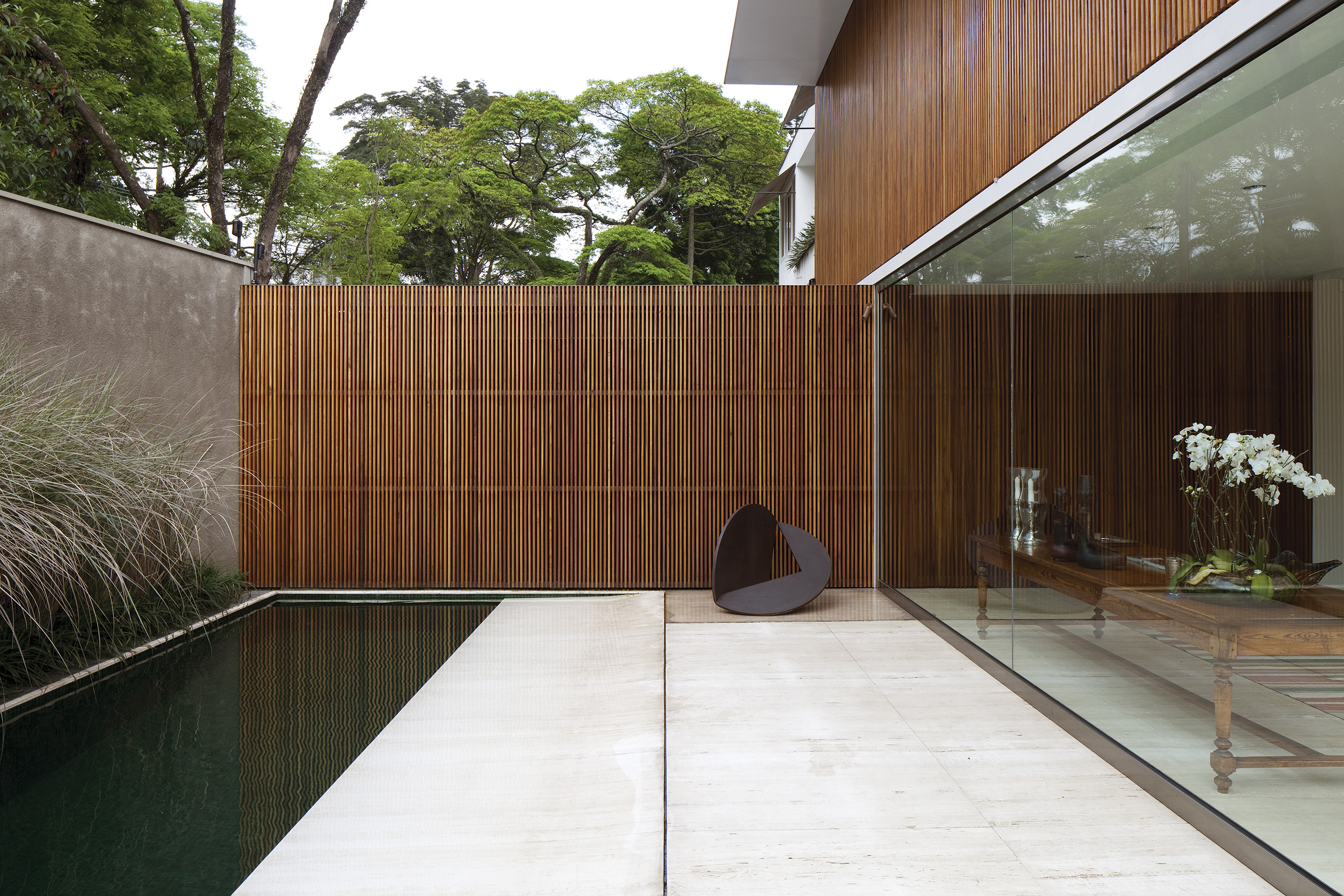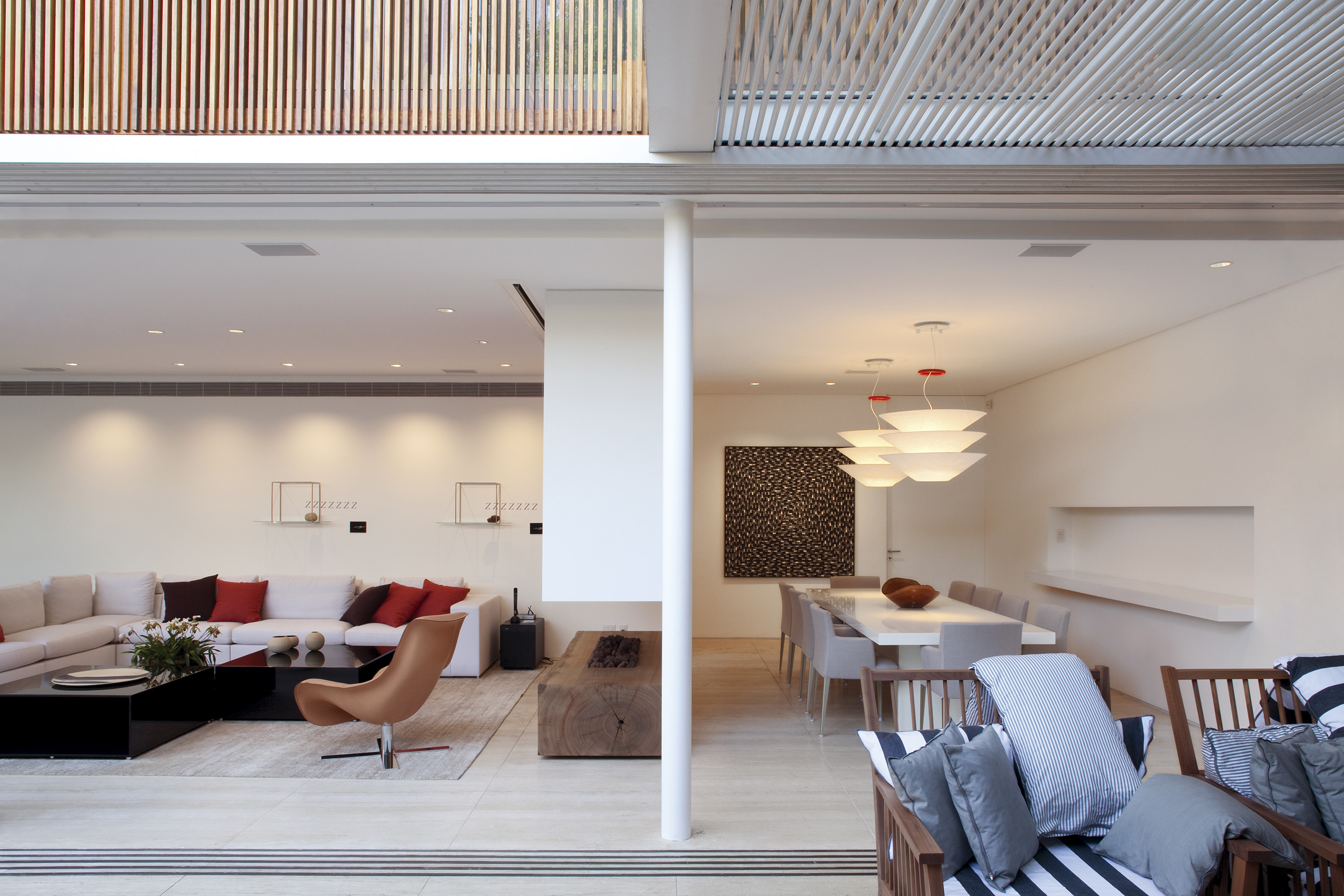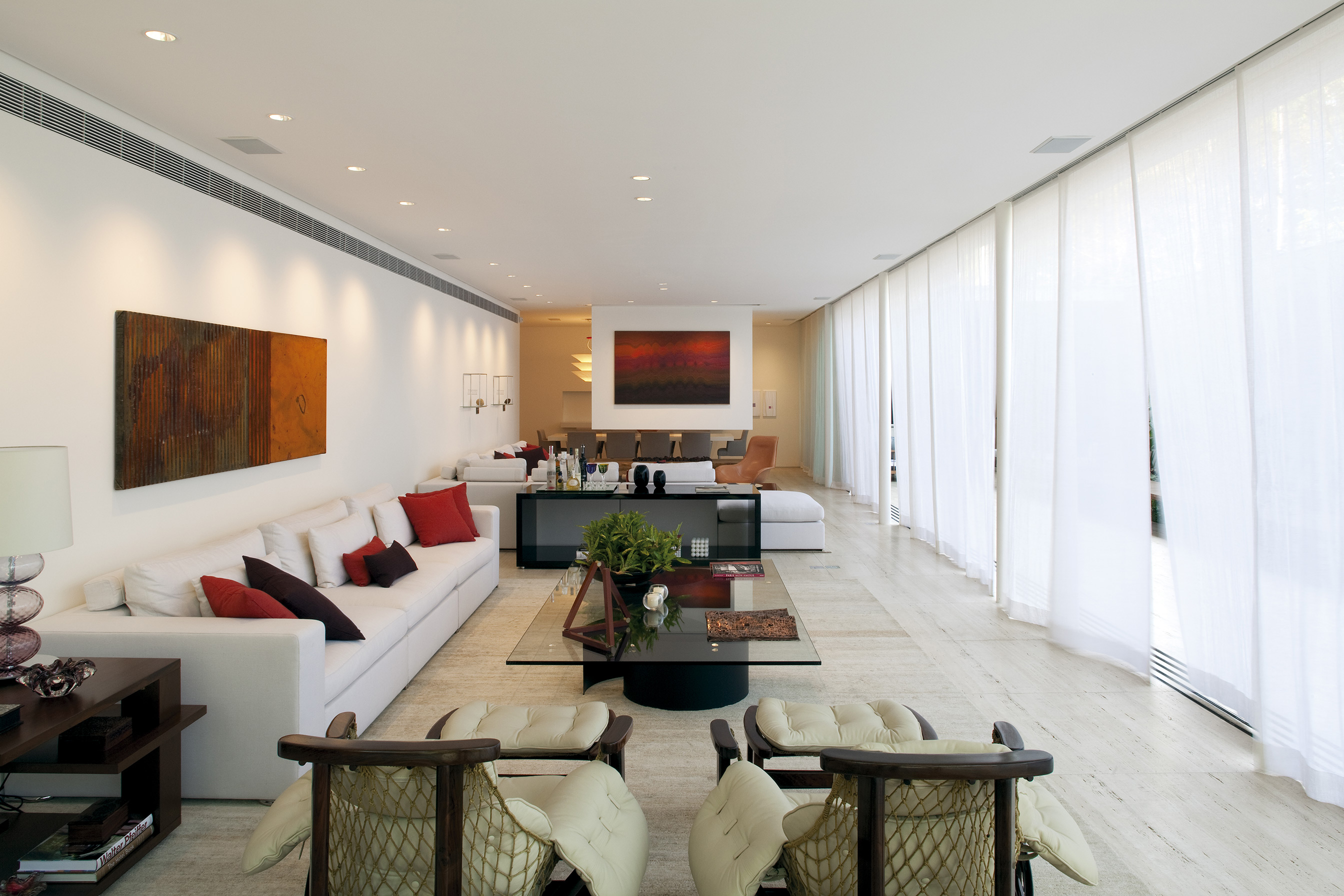 The challenge of this residential project on a small urban land was responding to the client's expectations, which was to settle their primary residence and family in a near future. Added to this was our intention to provoke a final solution that was structurally light and inserted amongst the landscape with an abundant tree plan that characterizes the area in which the house is located. To achieve all this, starting with the initial model until the execution phase the architectural project depended on a constant tuning with all designers involved.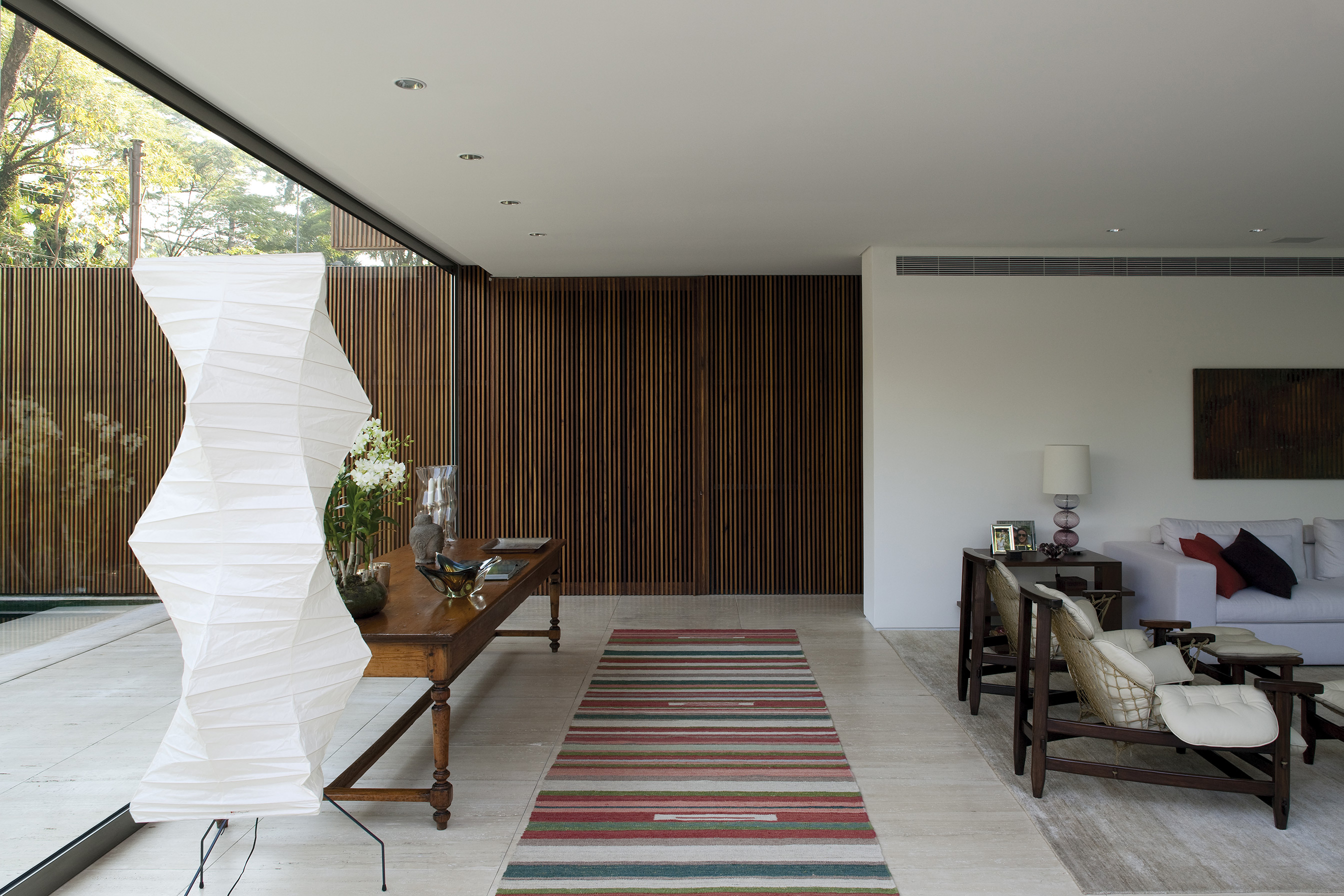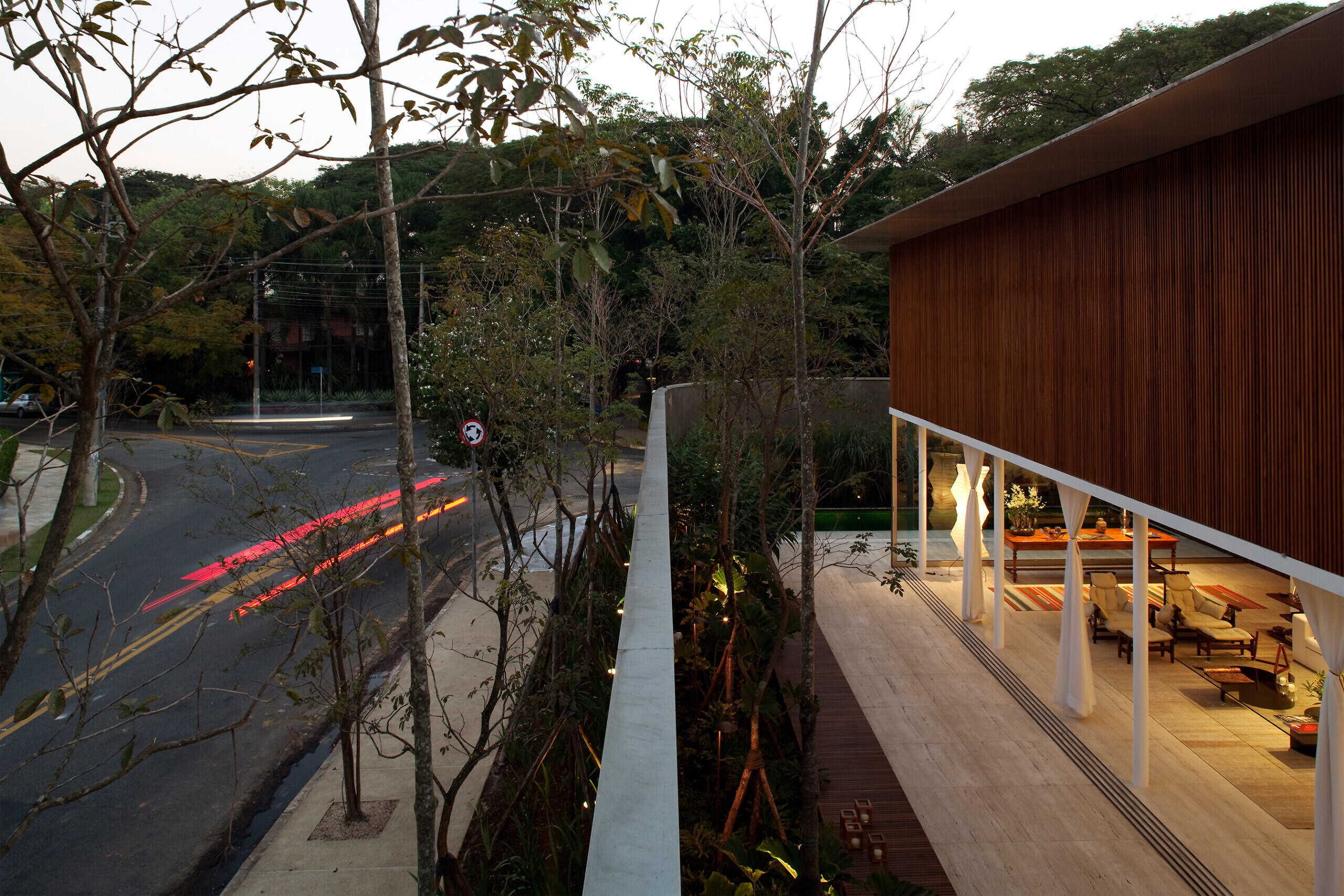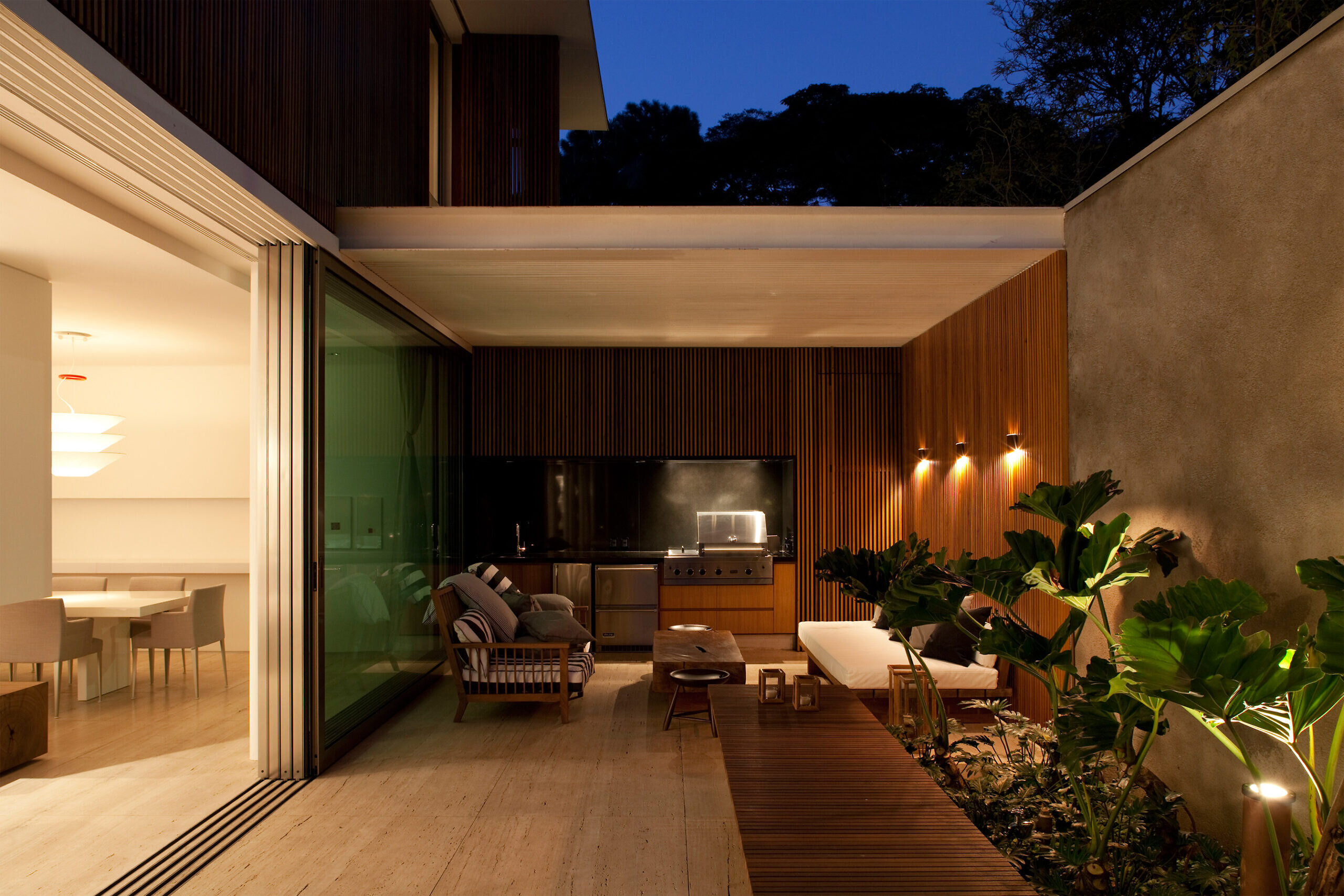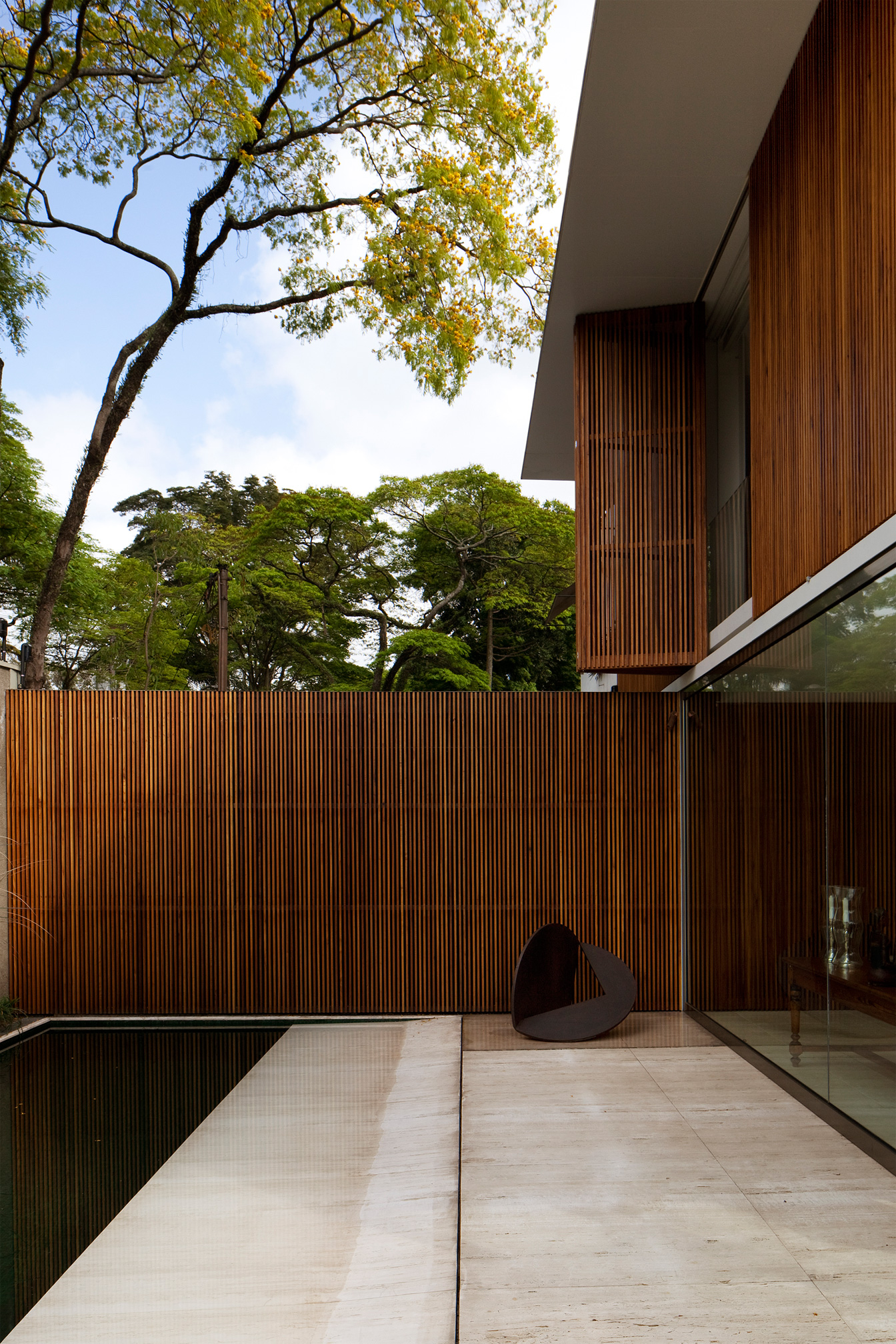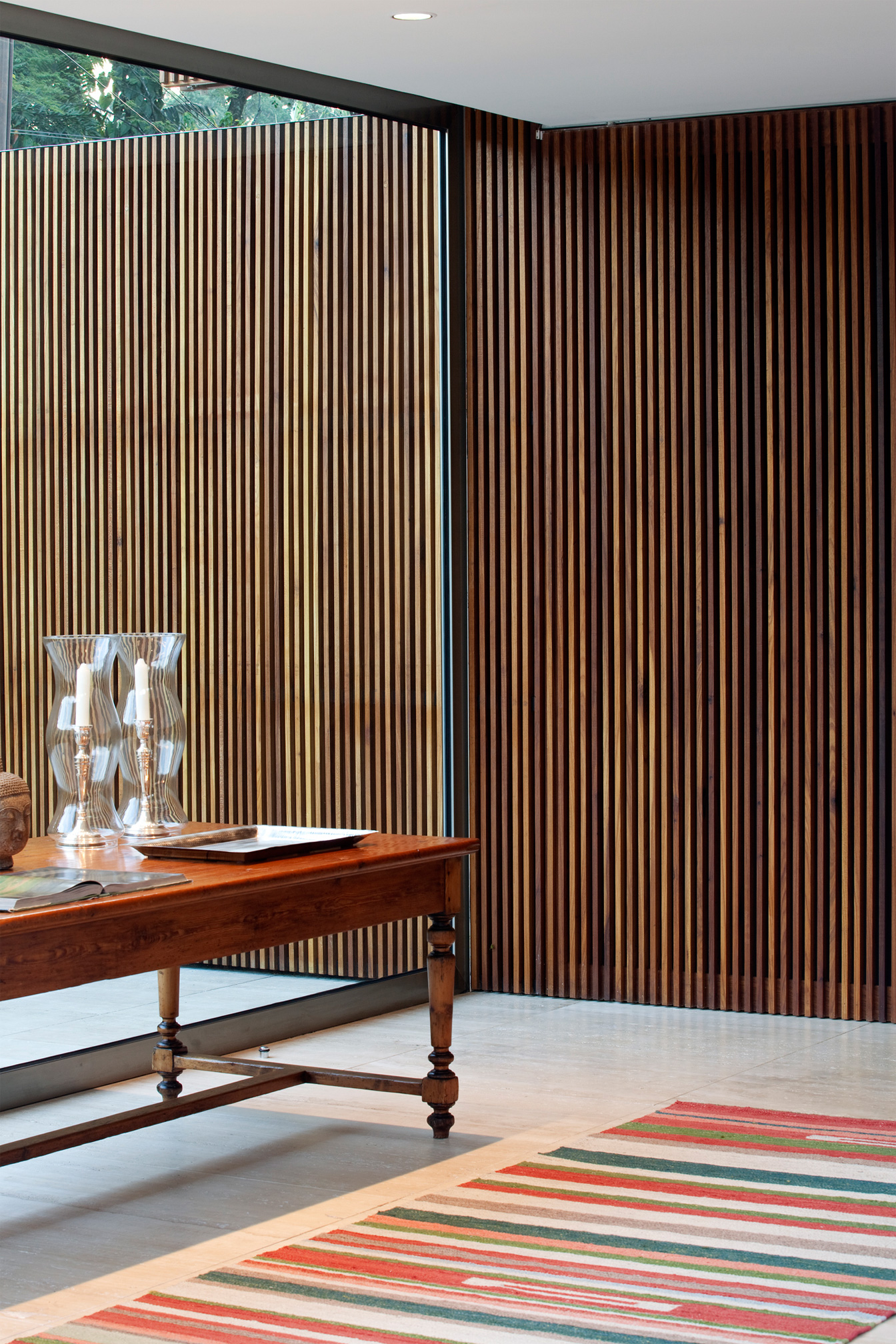 We insisted with the structural engineers on a solution that would met our requirements of slender pillars, solid metal pillars with a 13,3cm diameter giving a lean volumetric composition, which contemplated the garden view and extensive living area when the glass panes are all collected.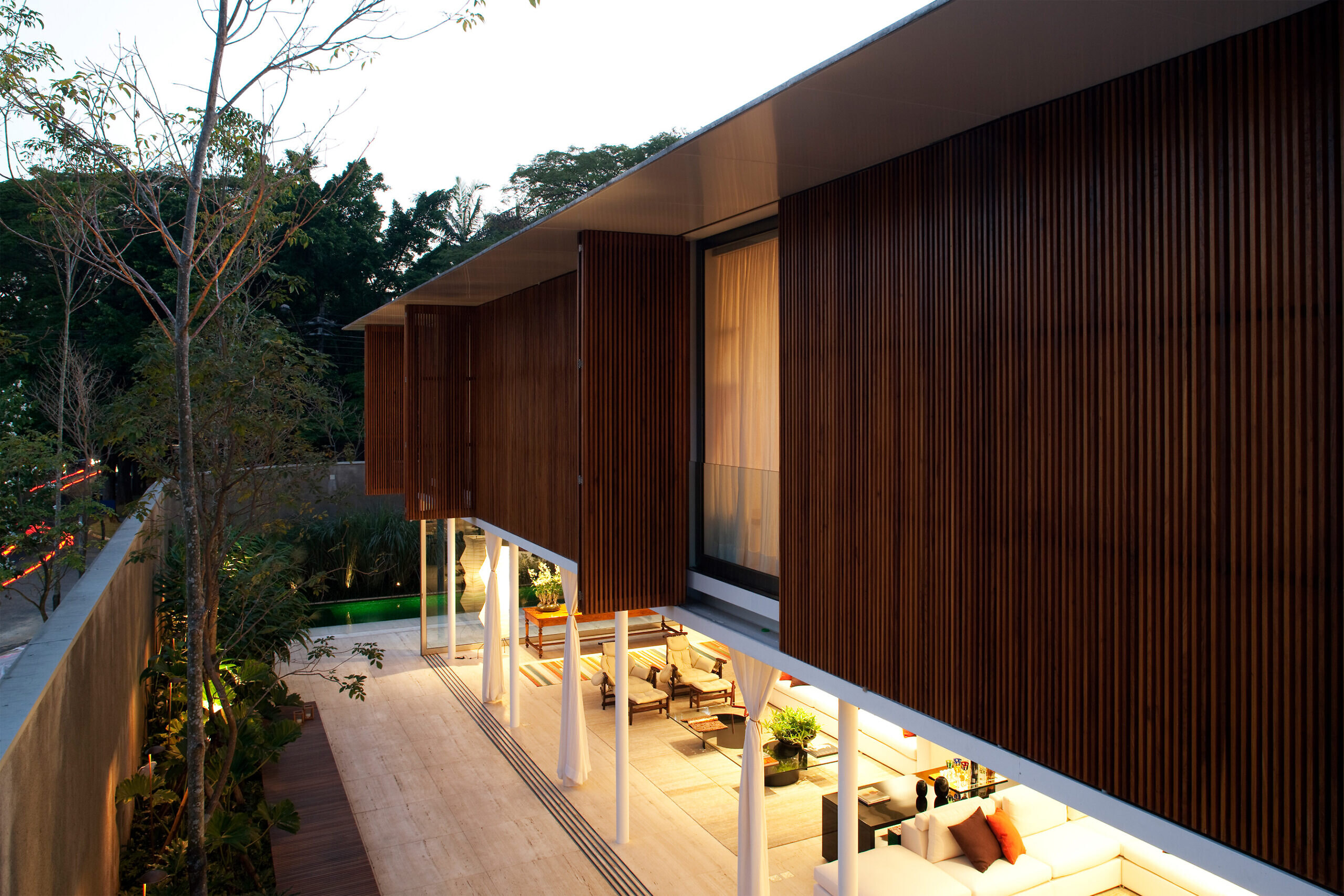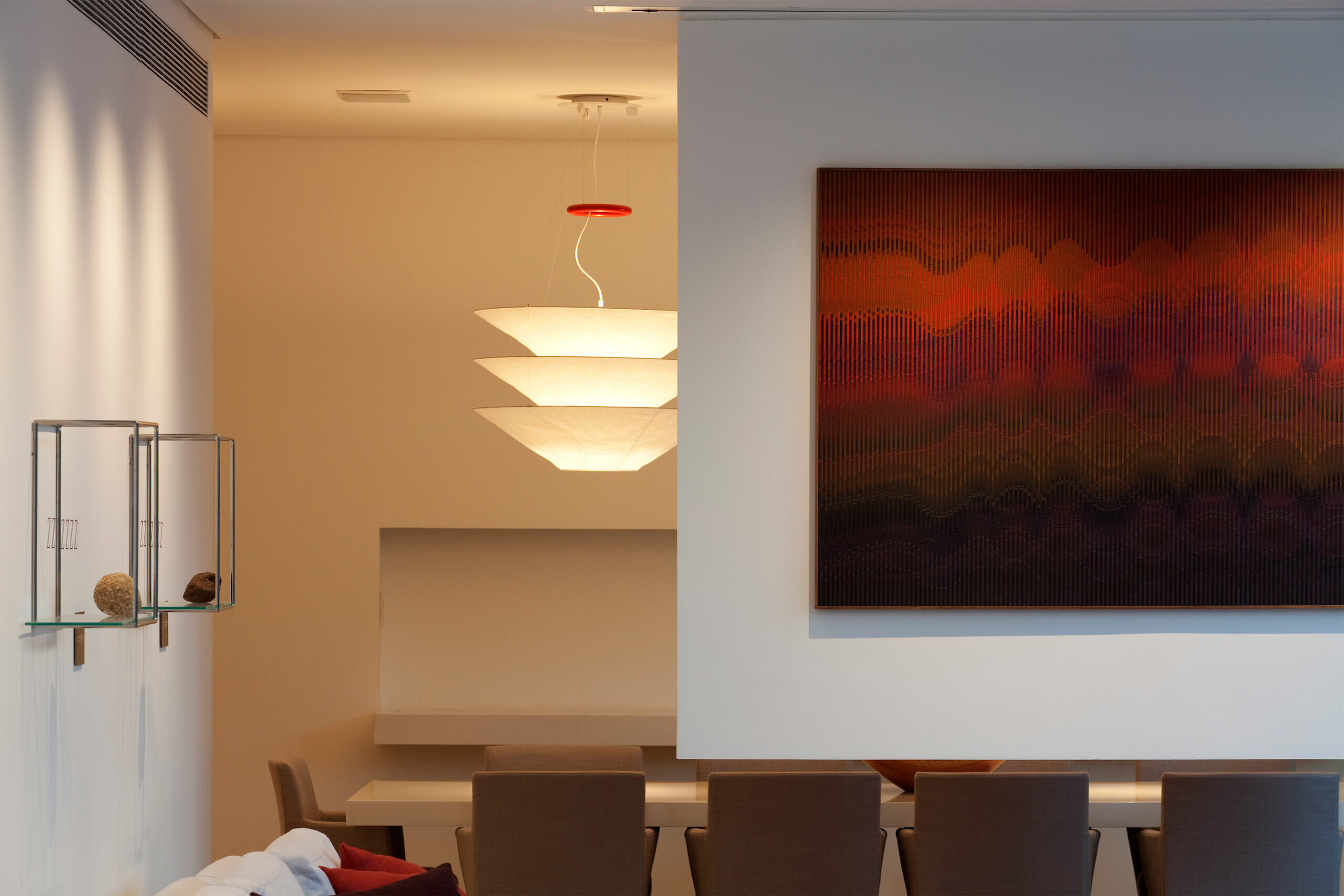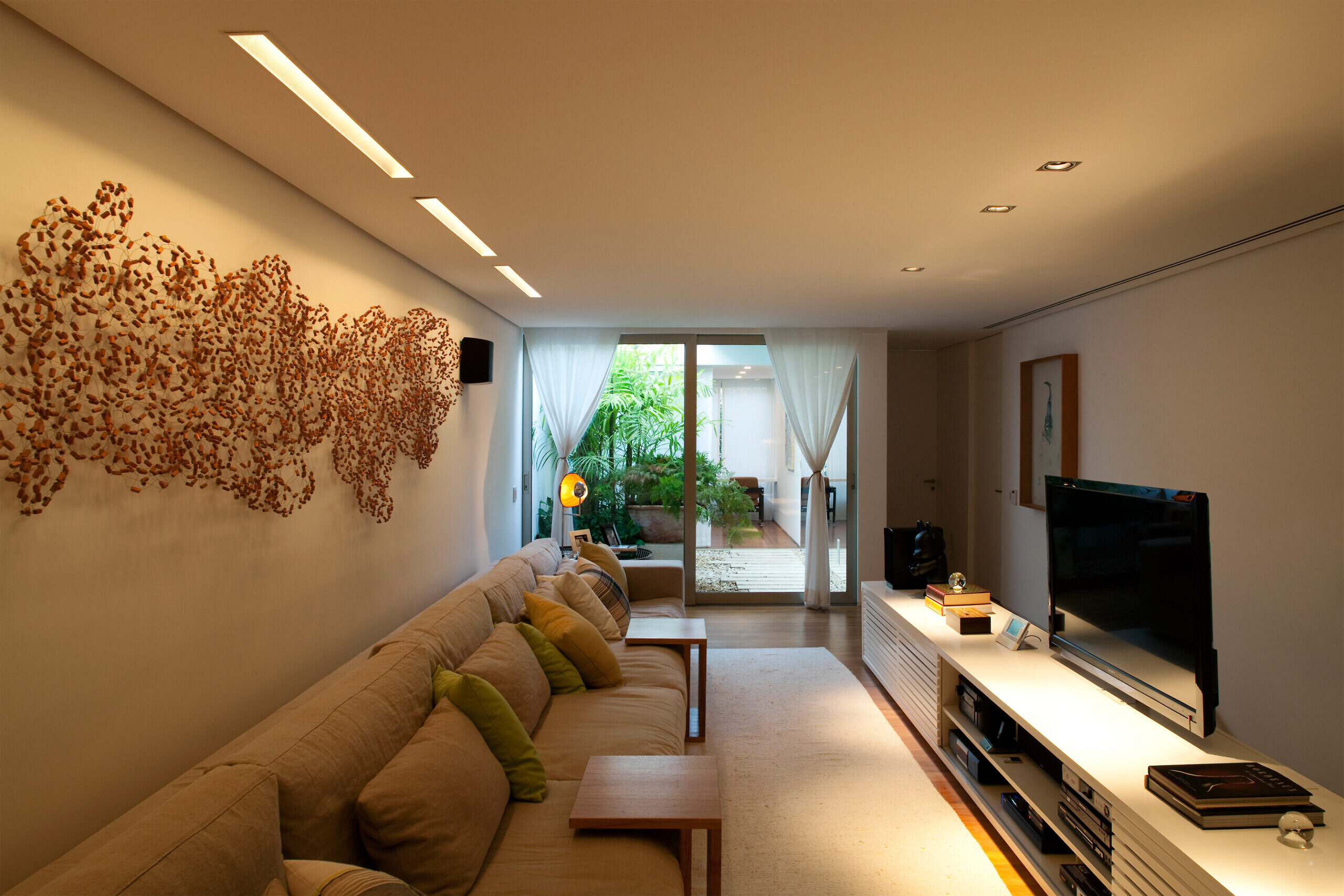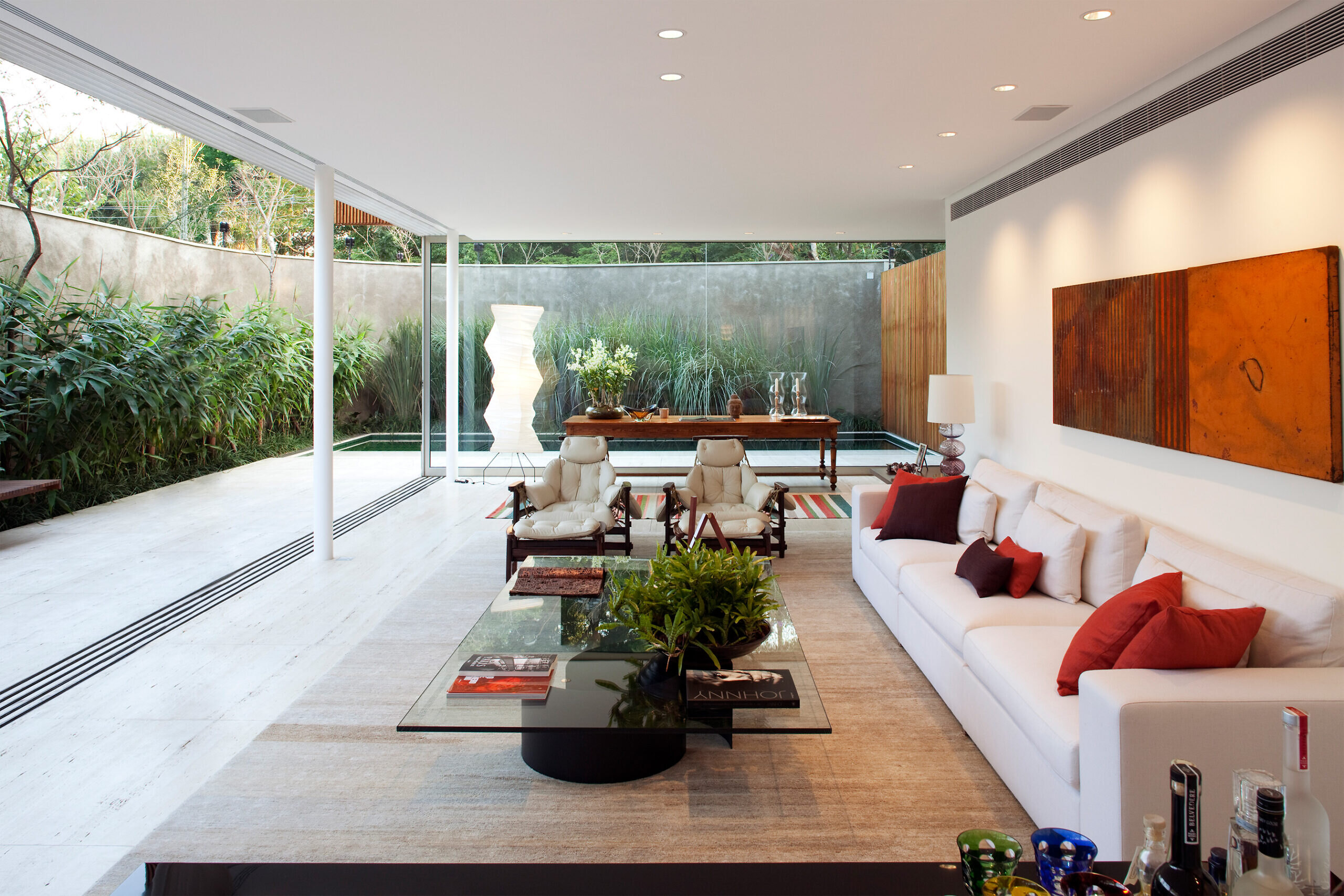 A ventilated and integrated house with nature was searched for, natural ventilation and illumination was used and enhanced with an internal garden on the upper floor.
Since the initial phase this combination allowed the main distribution system through a shaft that concentrates and distributes the grids throughout the house. This solution, besides from being technically efficient, gave way to comfortable settings that are adequately proportional to the house and context.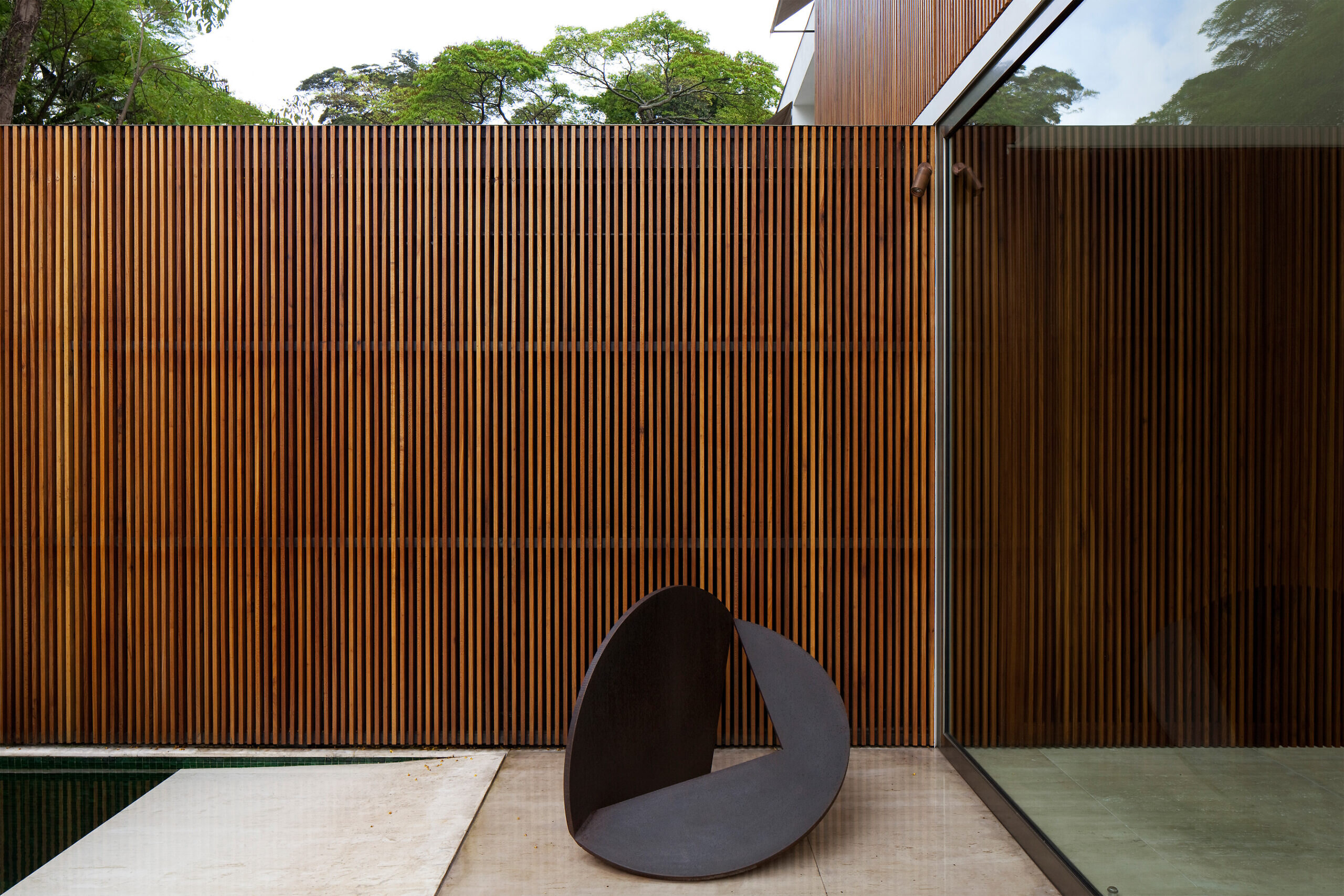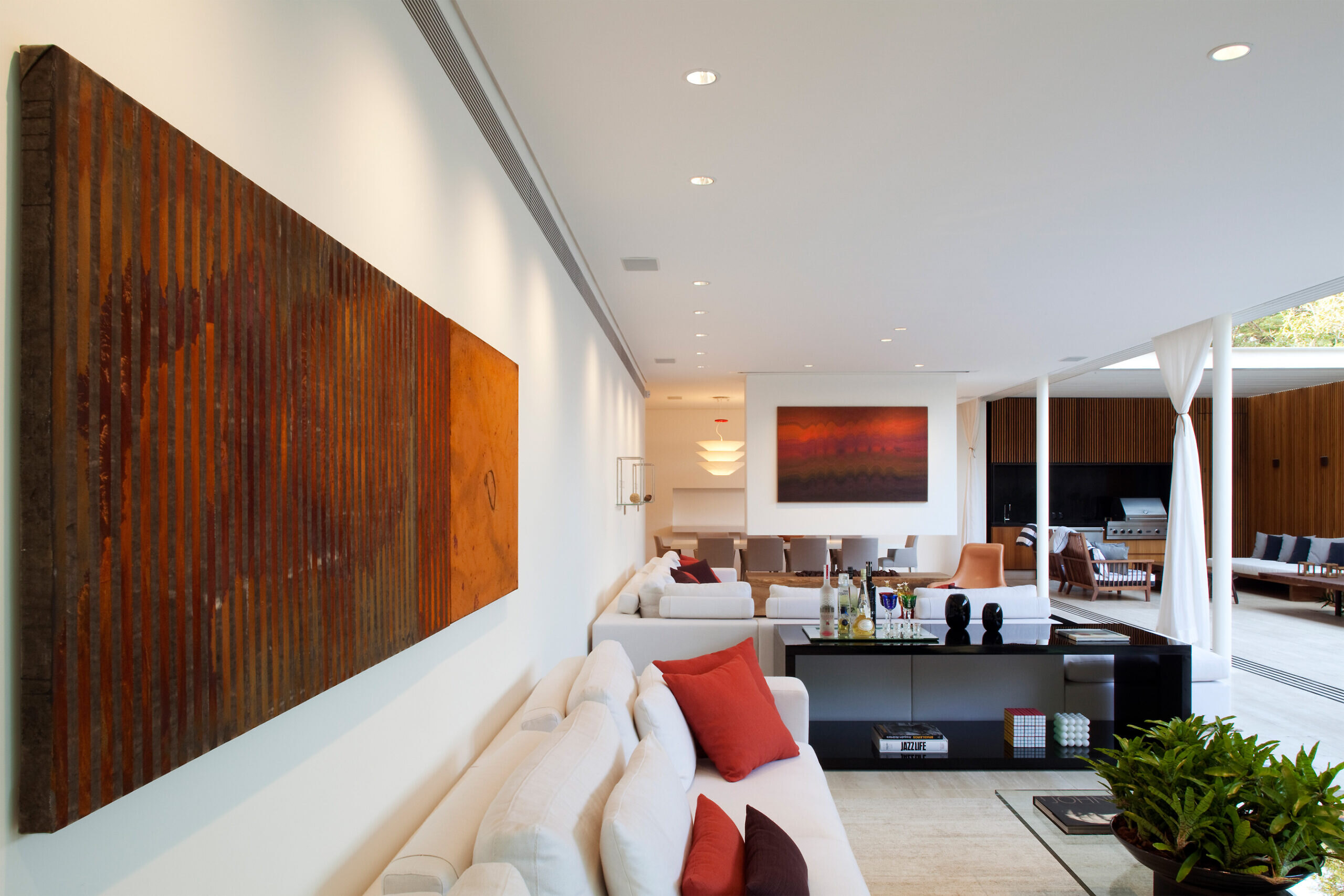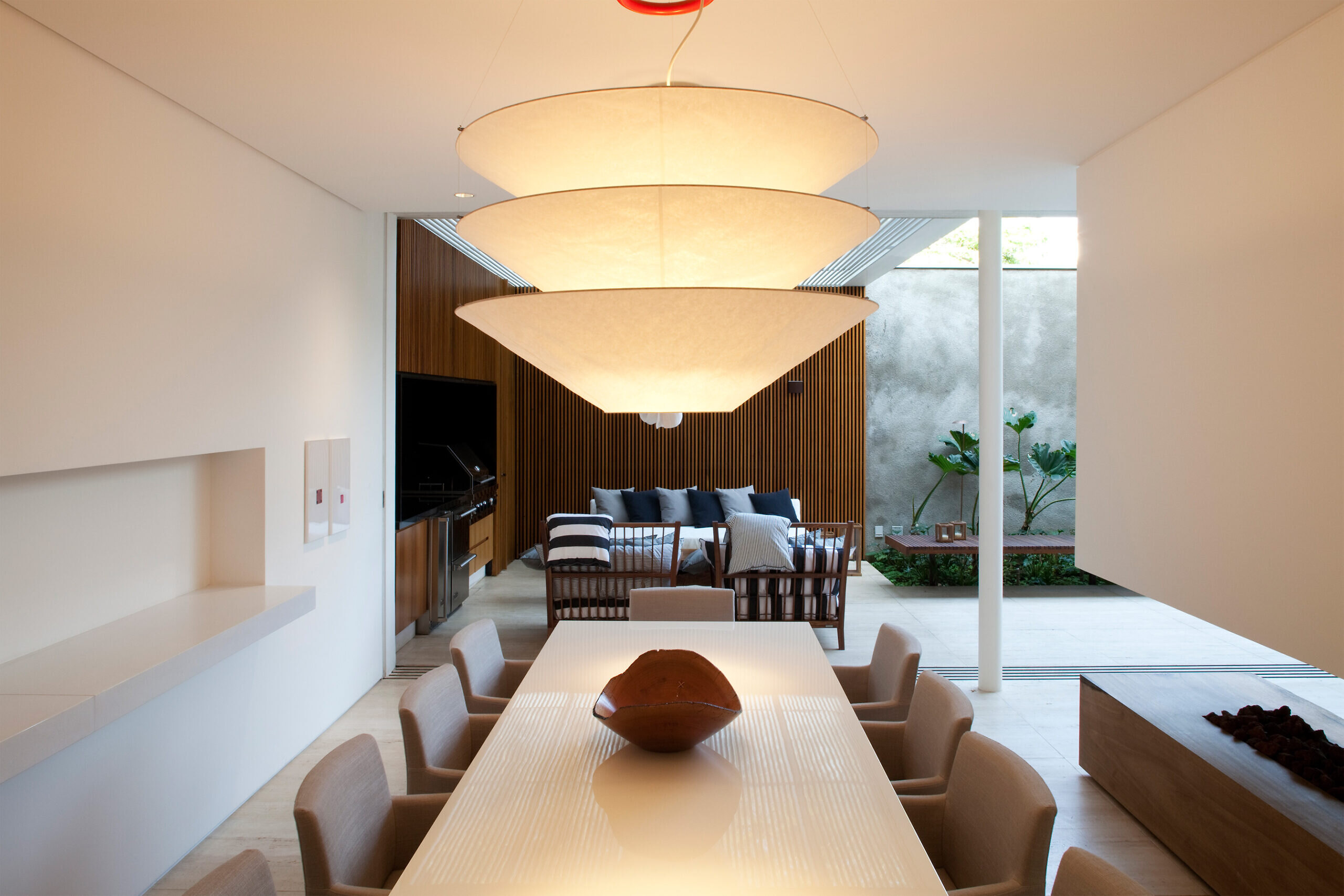 Another item that received a series of studies and prototype preparation while in construction was the fencing and house security, which result should agree with the lightness of the structural solution. The wooden panels that close and preserve the intimate space throughout the upper floor define the volumetry of the house, which becomes unbalanced with the movement of the wooden panels protected by lean and lengthy eaves.