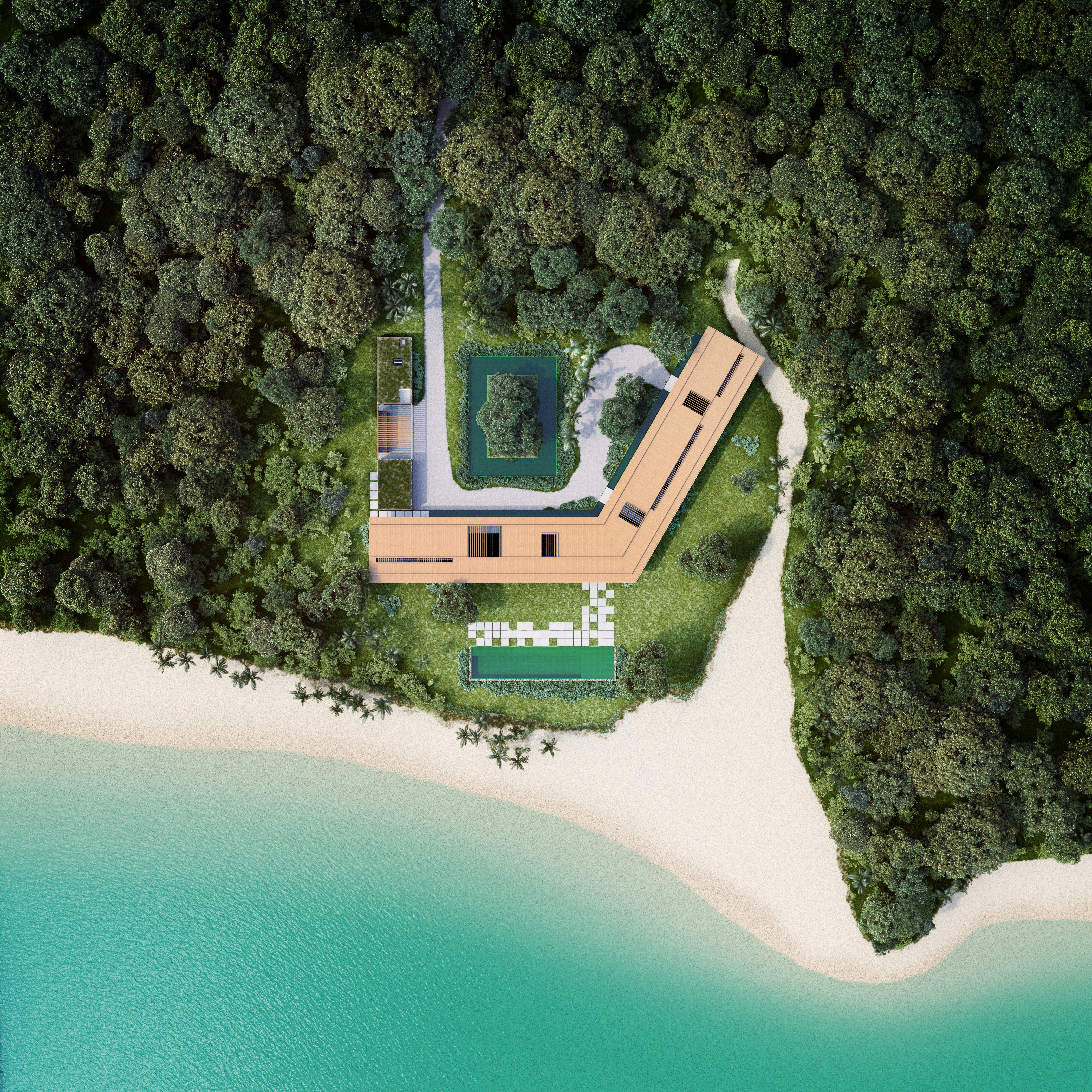 NADI House
Nadi, Fiji
Facts
Total Area

11.050,00 m²
Built Area

1.332,00 m²
Start

2014
Project
Office

Jacobsen Arquitetura
Office's Team

Paulo Jacobsen, Bernardo Jacobsen, Edgar Murata, Francisco Rugeroni, Luiz Guilherme Martinelli, Maya Leal, Raíssa Simão
Letter to landscape designer.
The house was implanted with open angles dividing the land into two large patios. The first connected to the road, establishes a large water mirror that organizes the circulations of the cars, the service and who walks through the garden. We imagine that the presence of bulky trees can create a sense of mystery and surprise, hiding the building and providing a "walk in the woods". The second patio connects the house to the sea, establishing a large solarium to the pool through large slabs of stone scattered across the lawn. Slender trees such as coconut and palm trees will welcome making the sea view from the house easy.
The architecture was designed to be a balcony home, transparent, interspersed by internal gardens and protected by large eaves. Despite the large coverage unite all spaces, intimal areas were slightly raised off the ground, allowing more privacy and visual amplitude. In turn, social rooms are fully connected to the outside and therefore have higher ceilings.
As aesthetic language predominate structural parts and laminated finishes and warm colors and natural wood fibers.