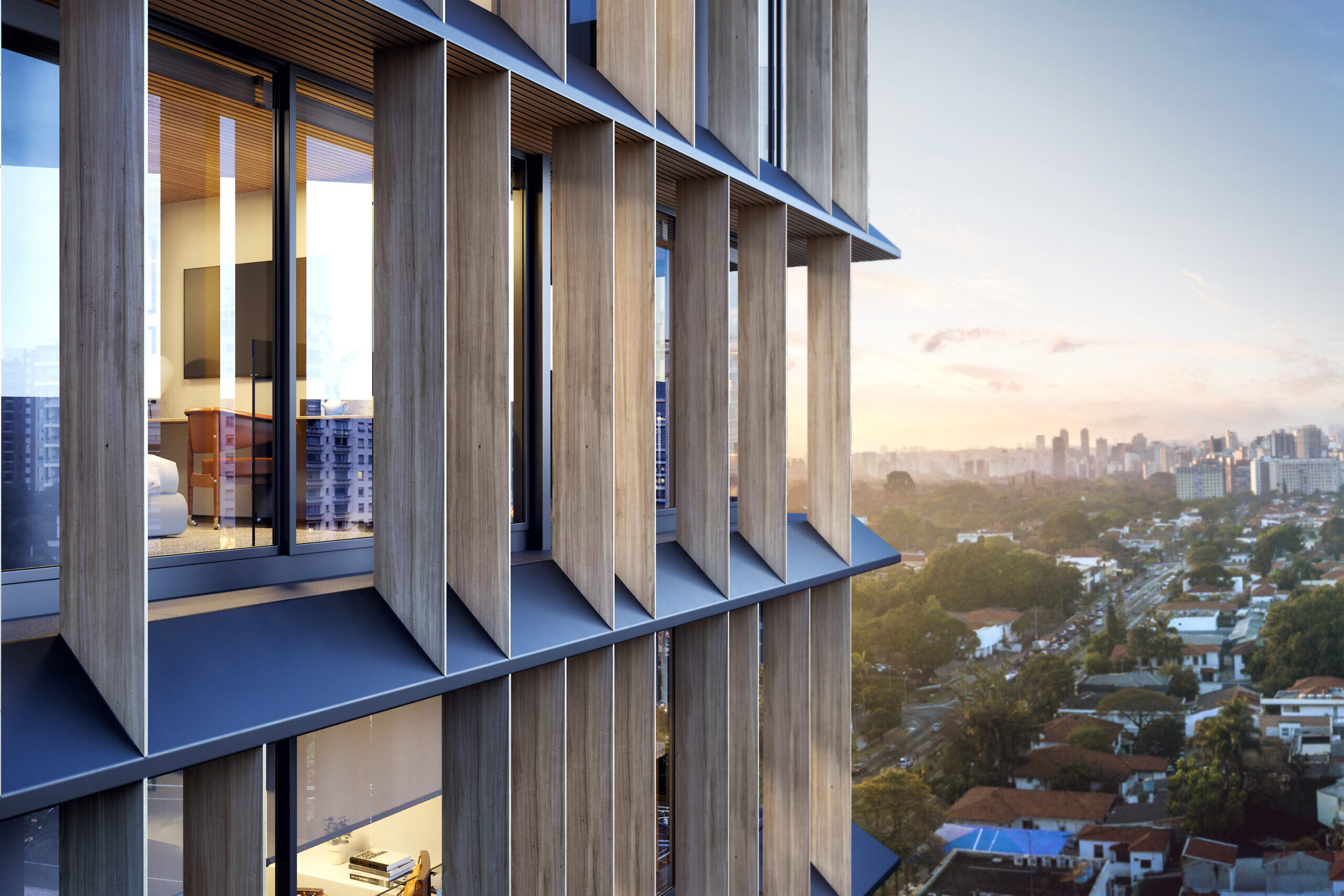 Nube Building
São Paulo
Facts
Total Area

650m²
Built Area

9.500m²
Conclusion

2021
Project
Office

Jacobsen Arquitetura
Team

paulo jacobsen, bernardo jacobsen, edgar murata, marcelo vessoni, Christian Rojas, Marcela Guerreiro, felipe bueno, Frederico Castelo Branco, Renata Mori, Raissa Simão, Barbara Campelo, Eduardo Aparício
Interior Design Office

Jacobsen Arquitetura
Construction

Idea!Zarvos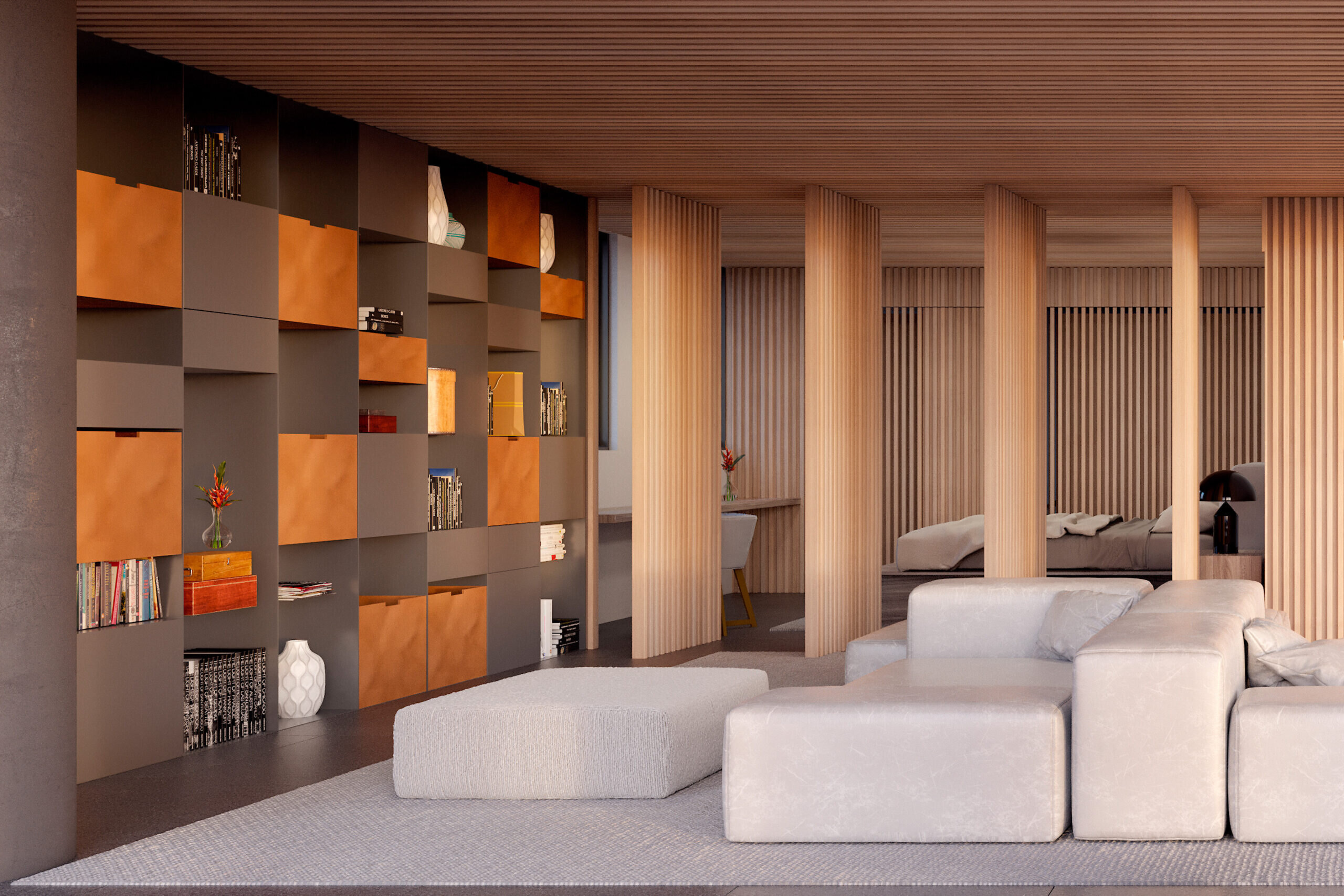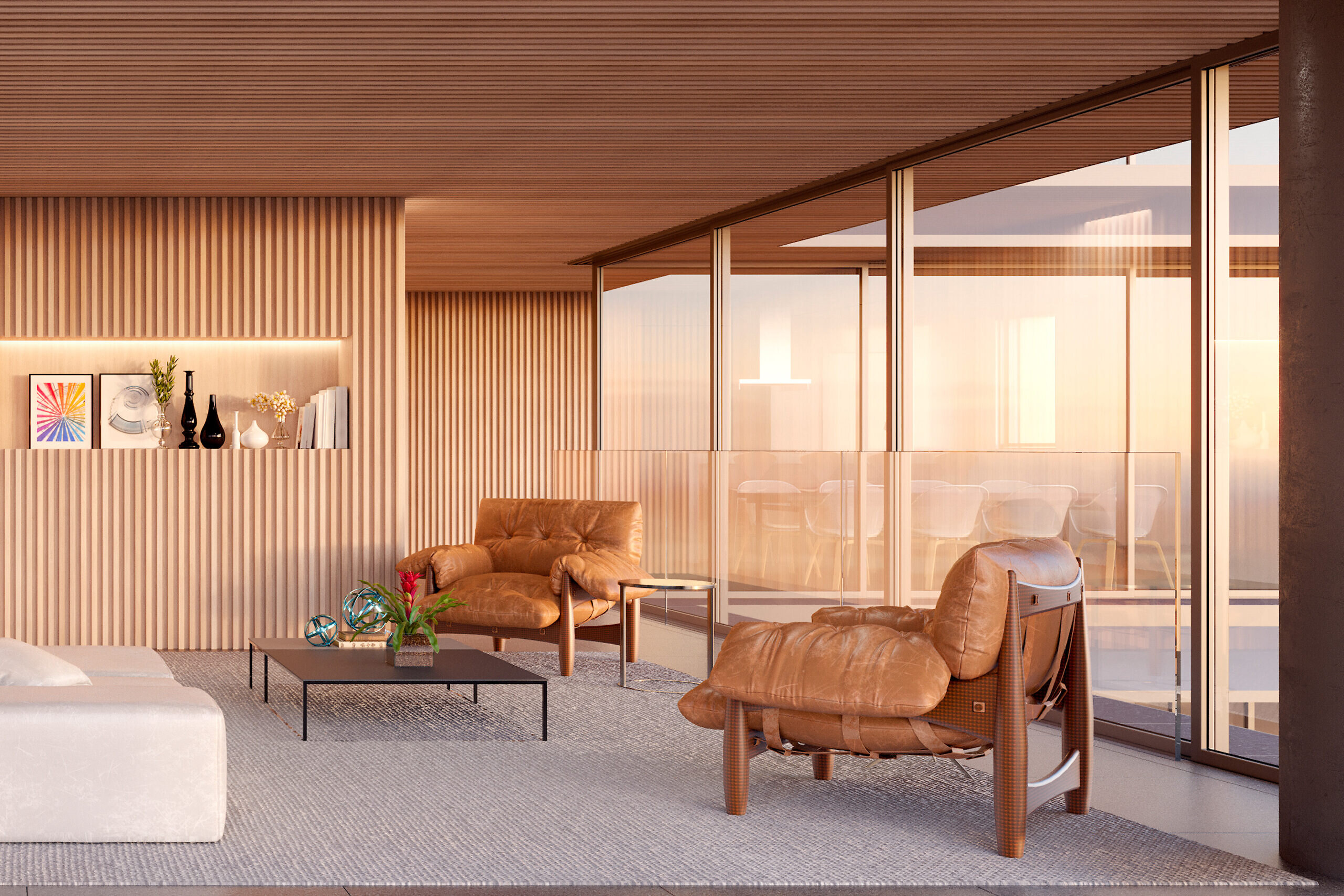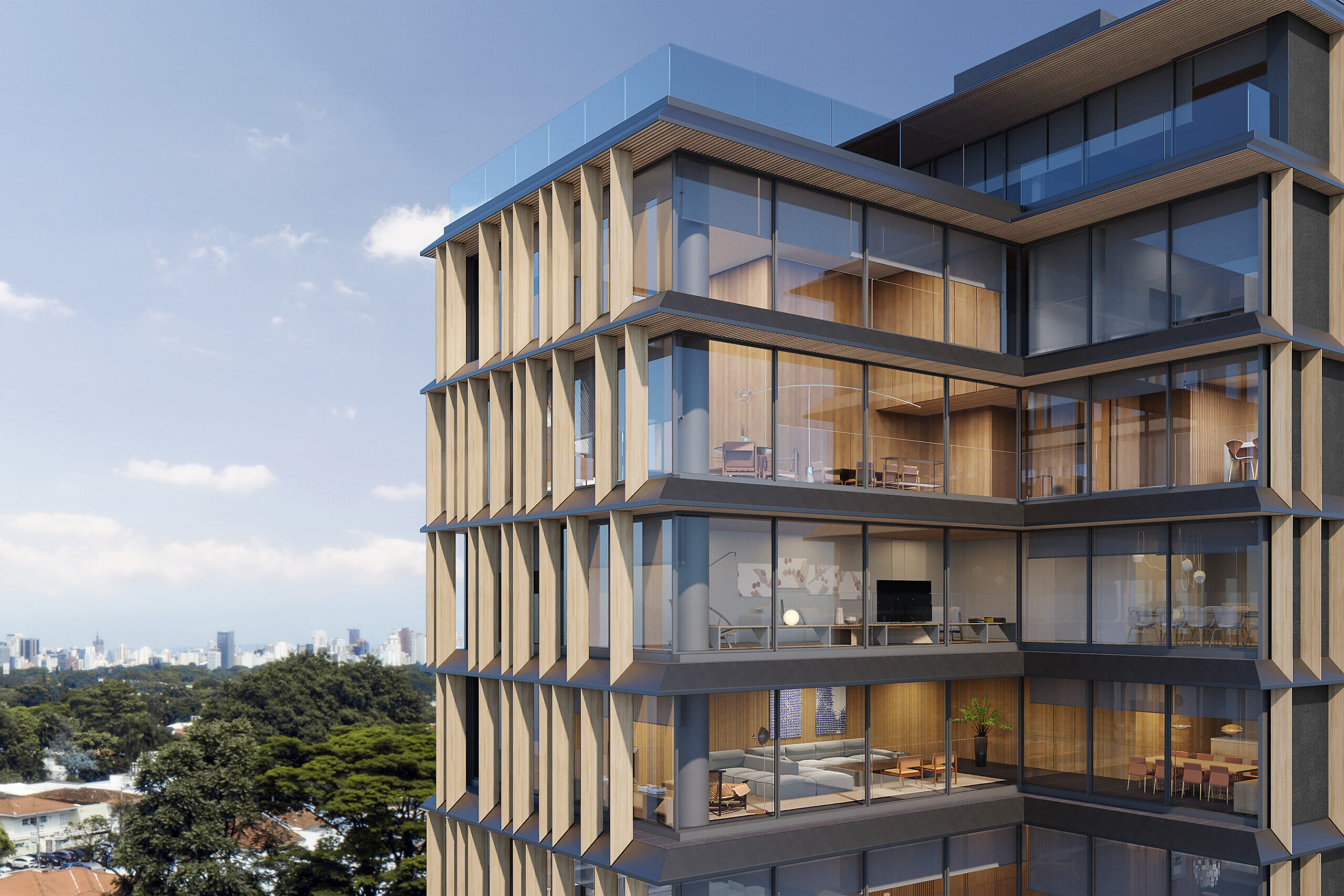 Expected for 2021, the 15-storey residential building is located in Itaim Bibi, with a breathtaking view, expanding the visual visibility of the Jardins district, the area of ​​houses and many trees.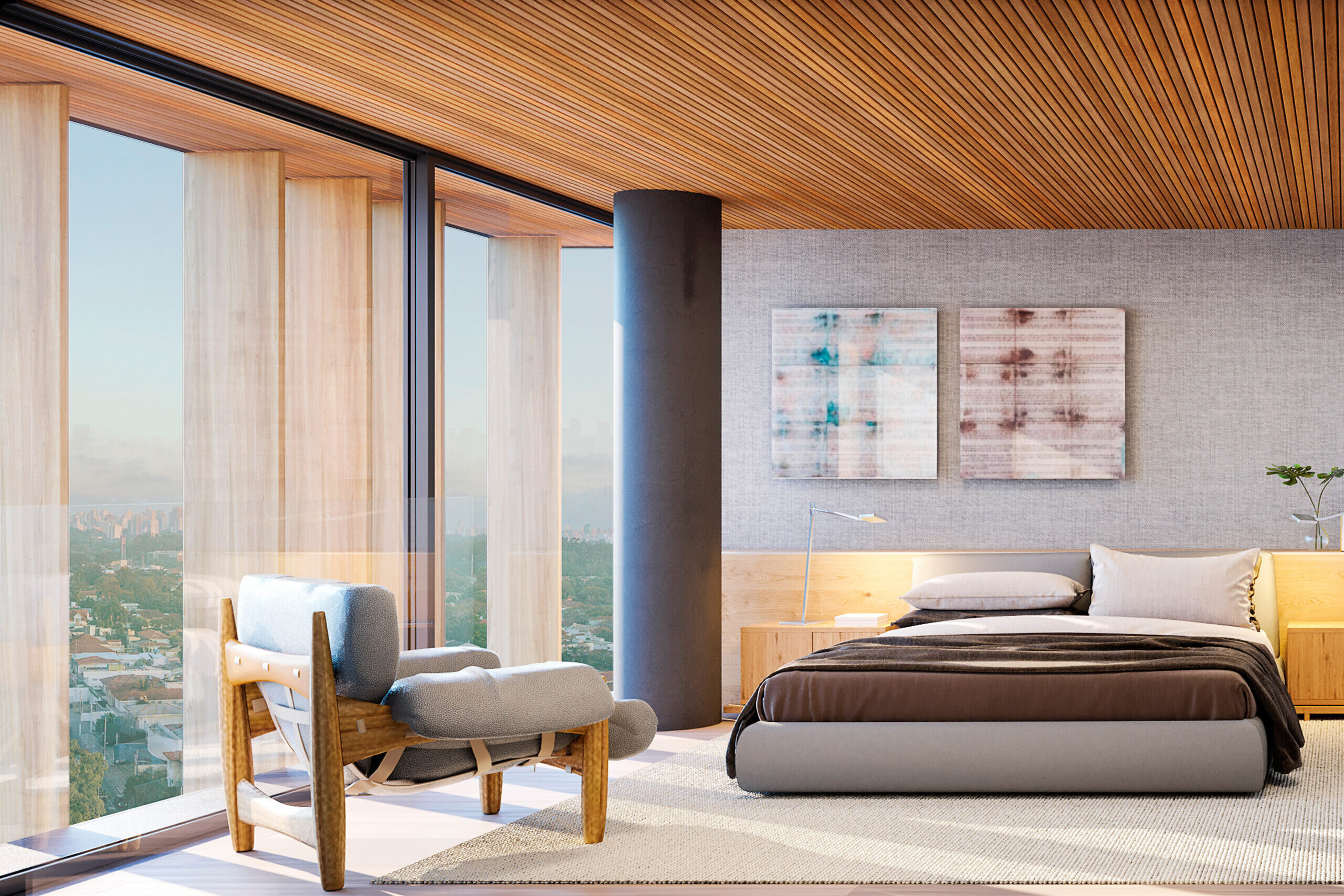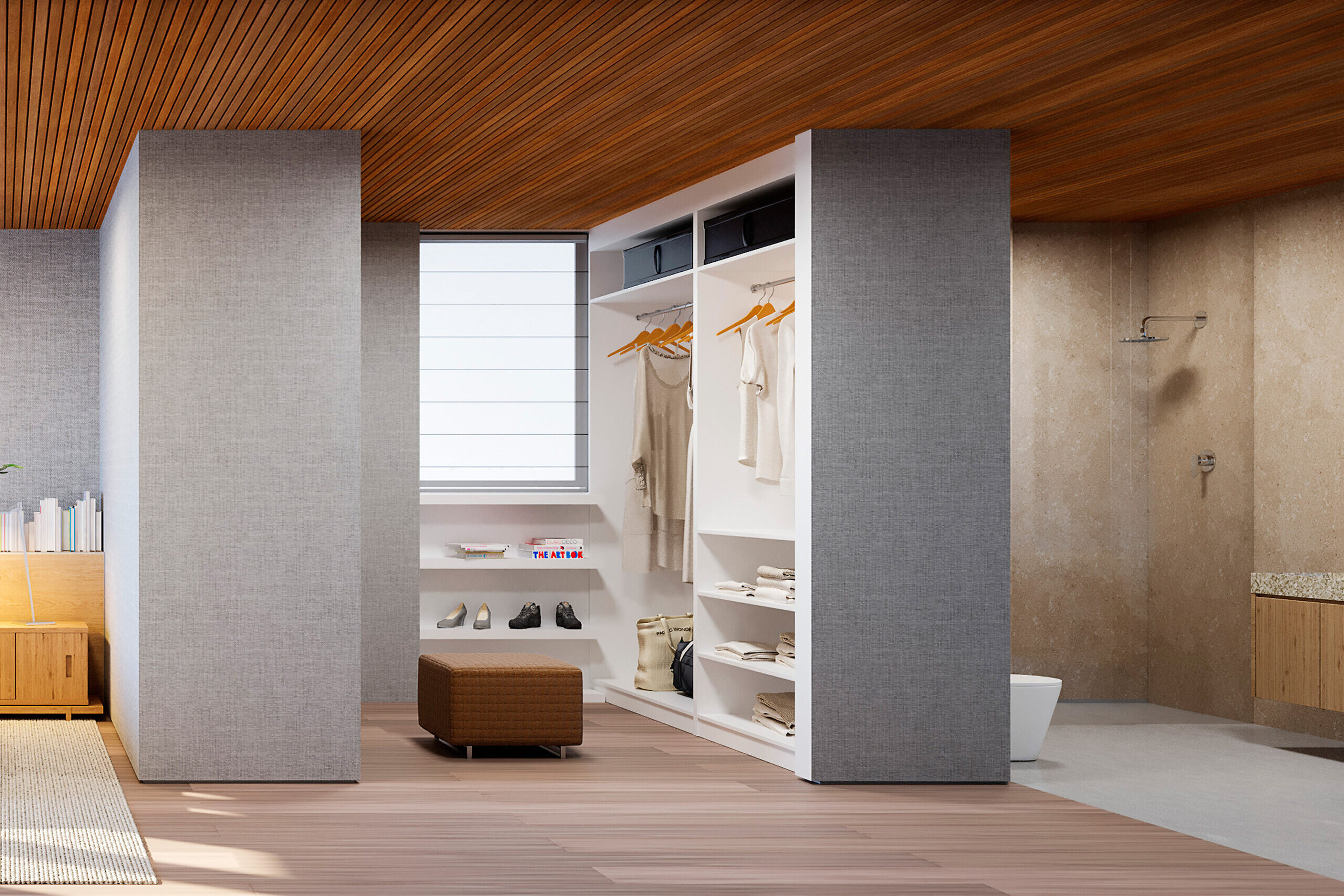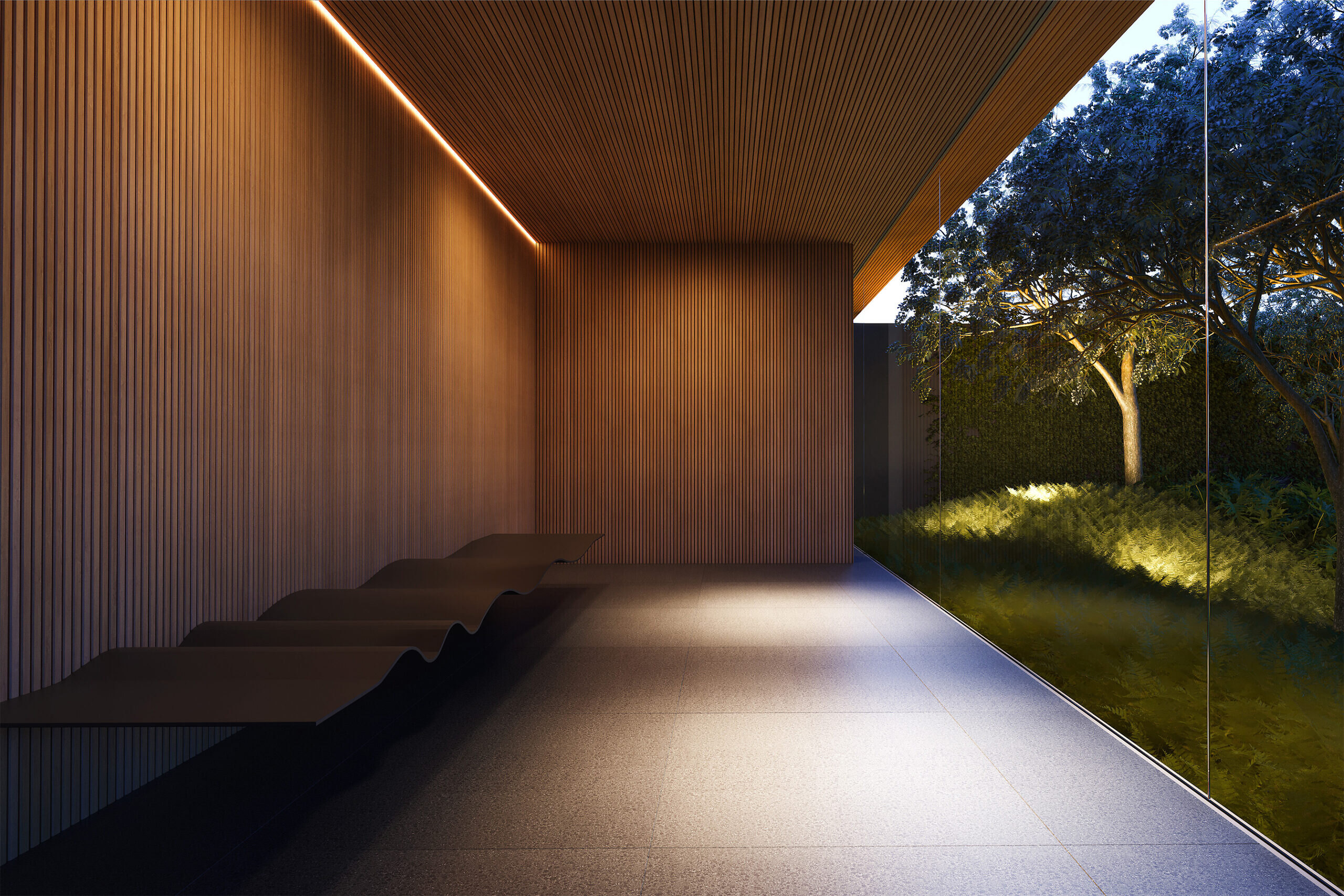 The architectural proposal took advantage of this vision and developed the plan in the "L" format, privileging this empty space to develop open social spaces and interact with each other and with the visual amplitude, creating a single floor environment for each apartment. In addition it has provided a large garden in the access to the street which serves as an entrance hall and allows the privacy for the residents, which has an extensive spa area with an inner lap of 20 meters, sauna and seating areas.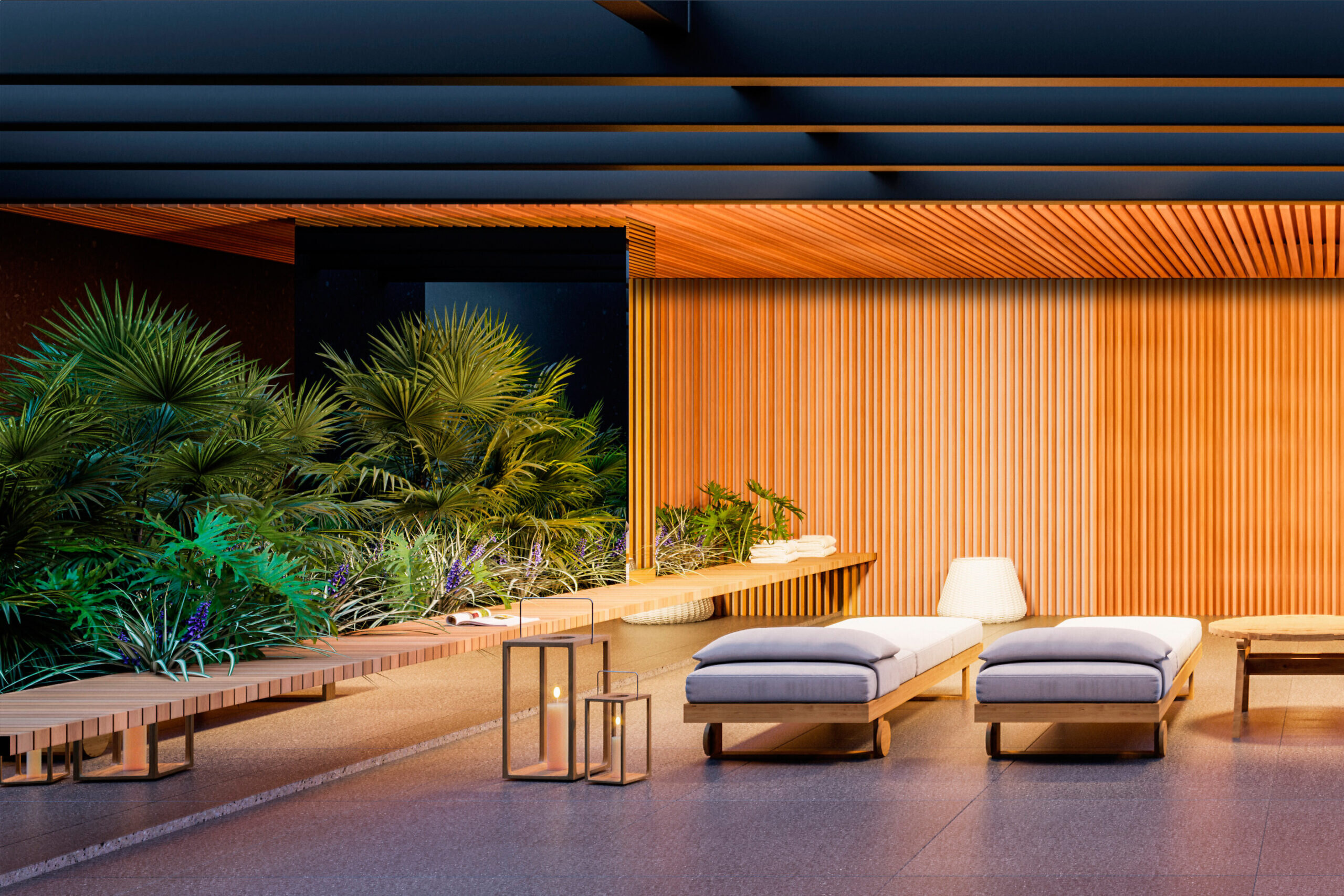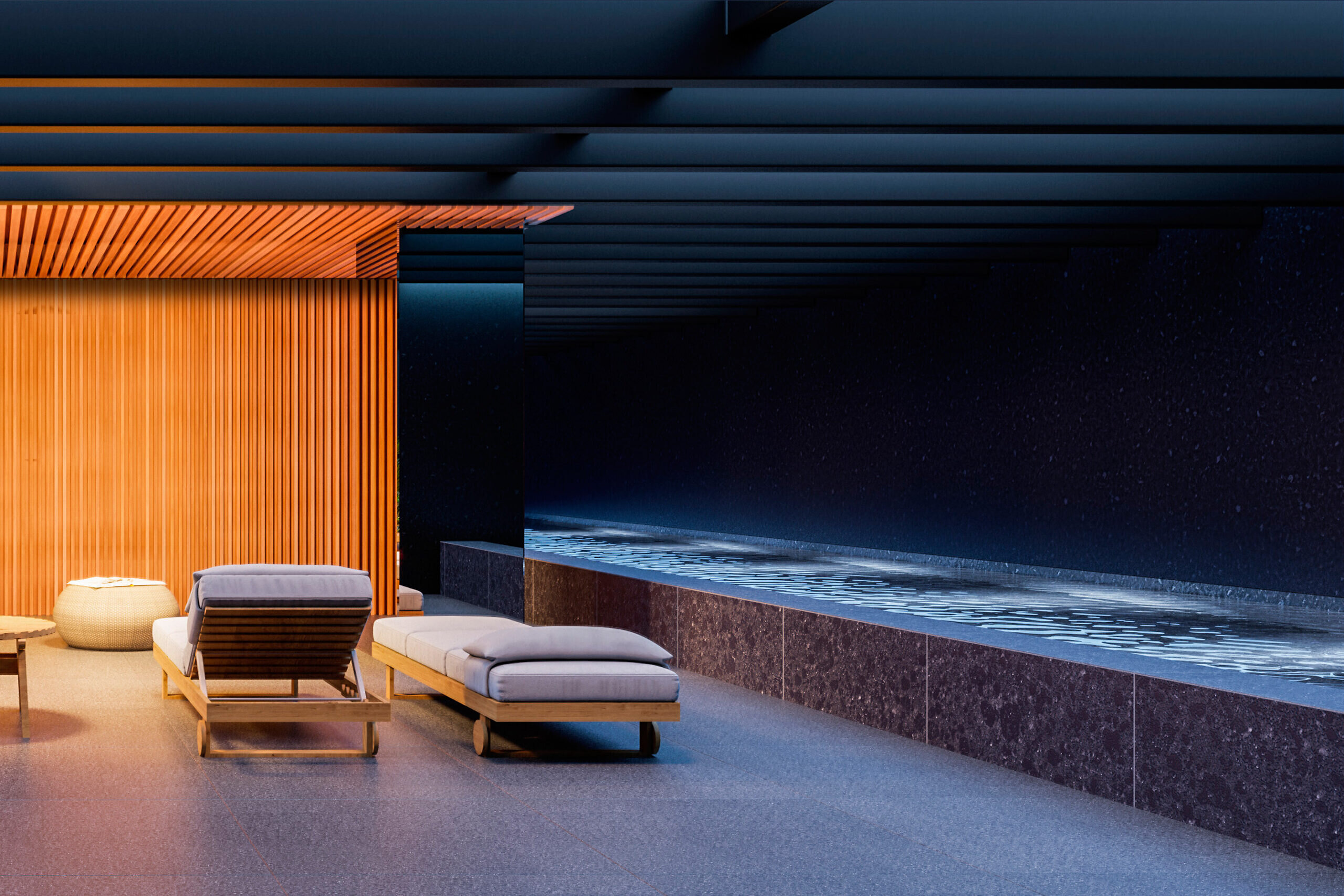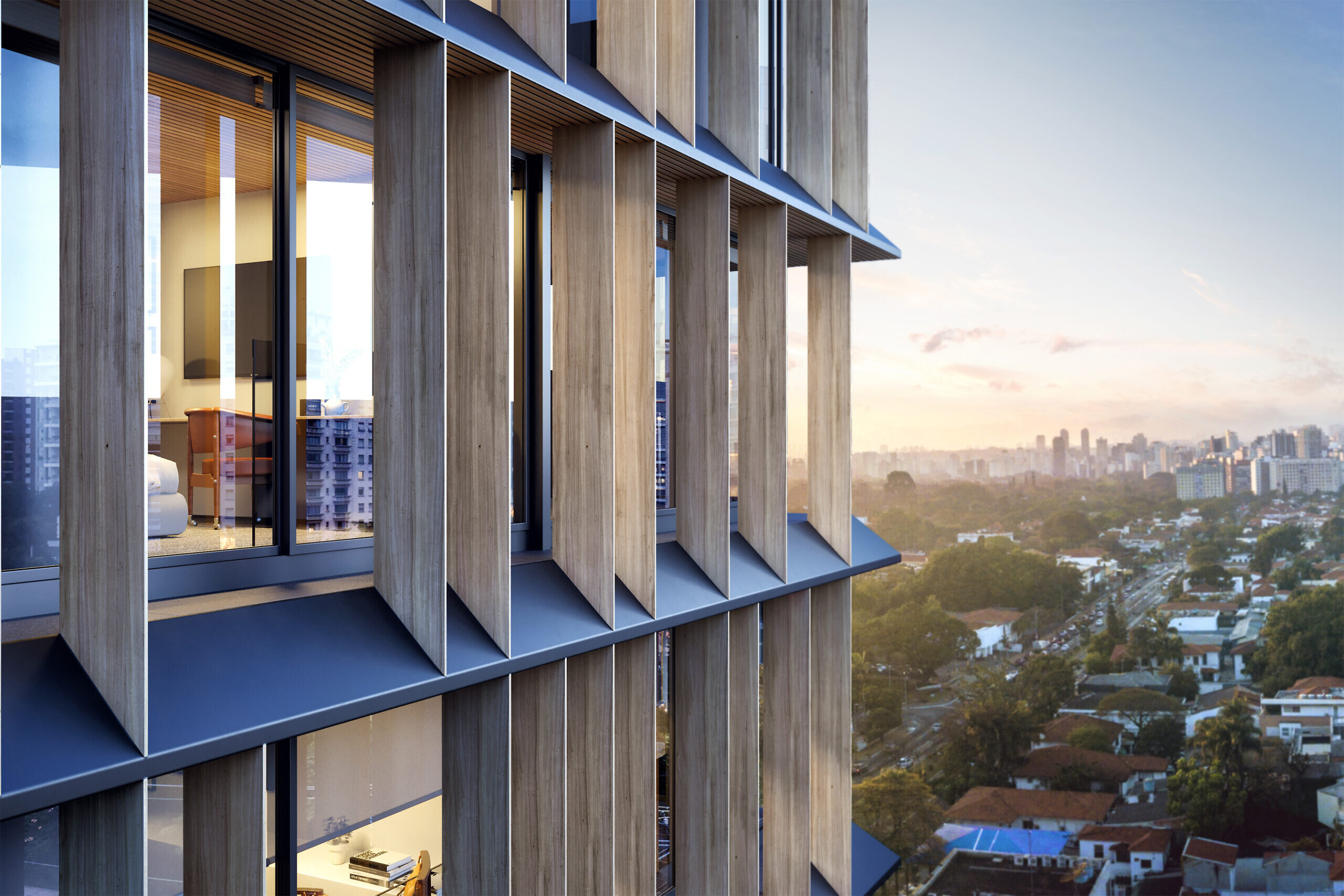 With one unit per floor and a rooftop triplex, the dorms were leased on the east facade and have the flexibility to make up 2,3 or 4 suites.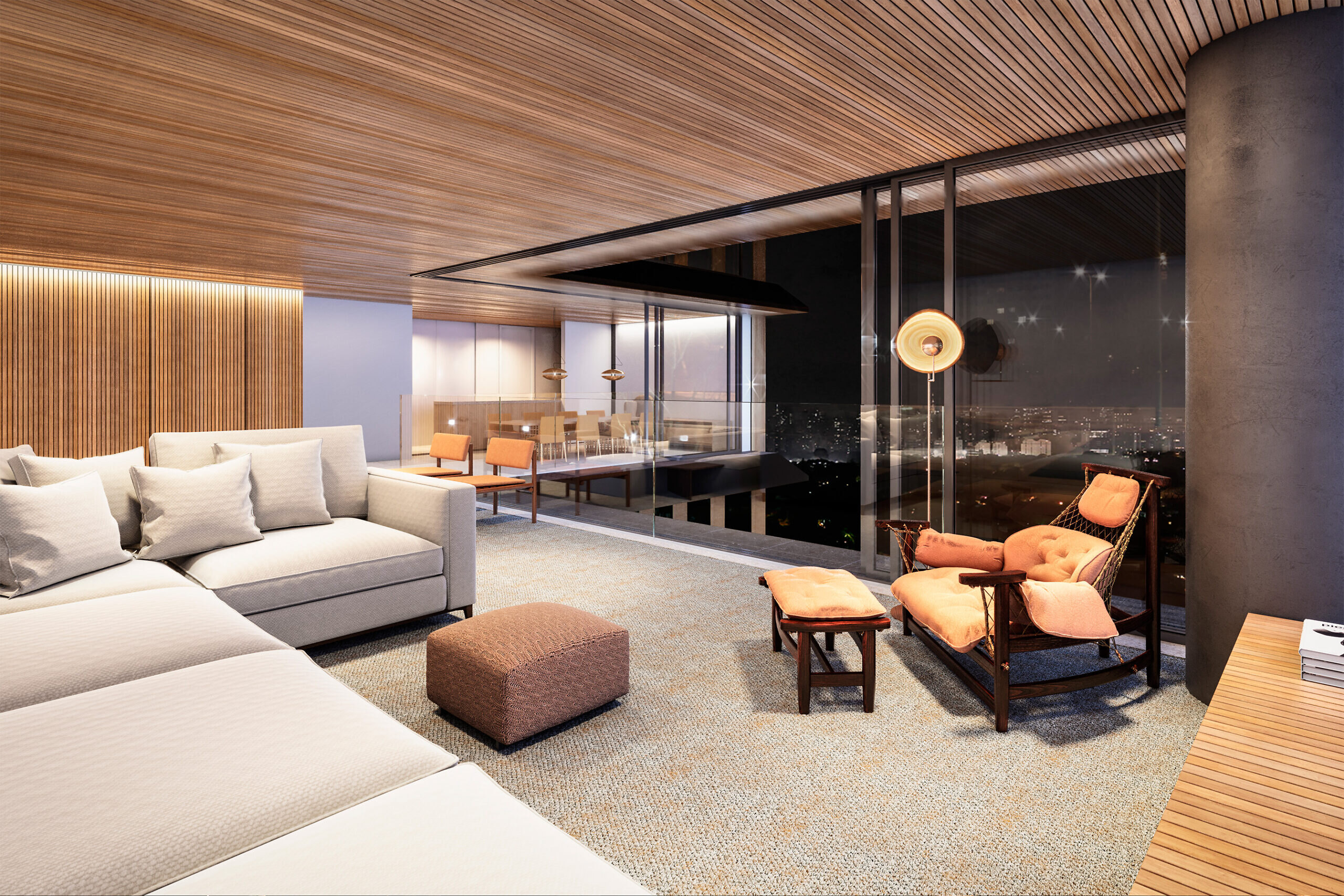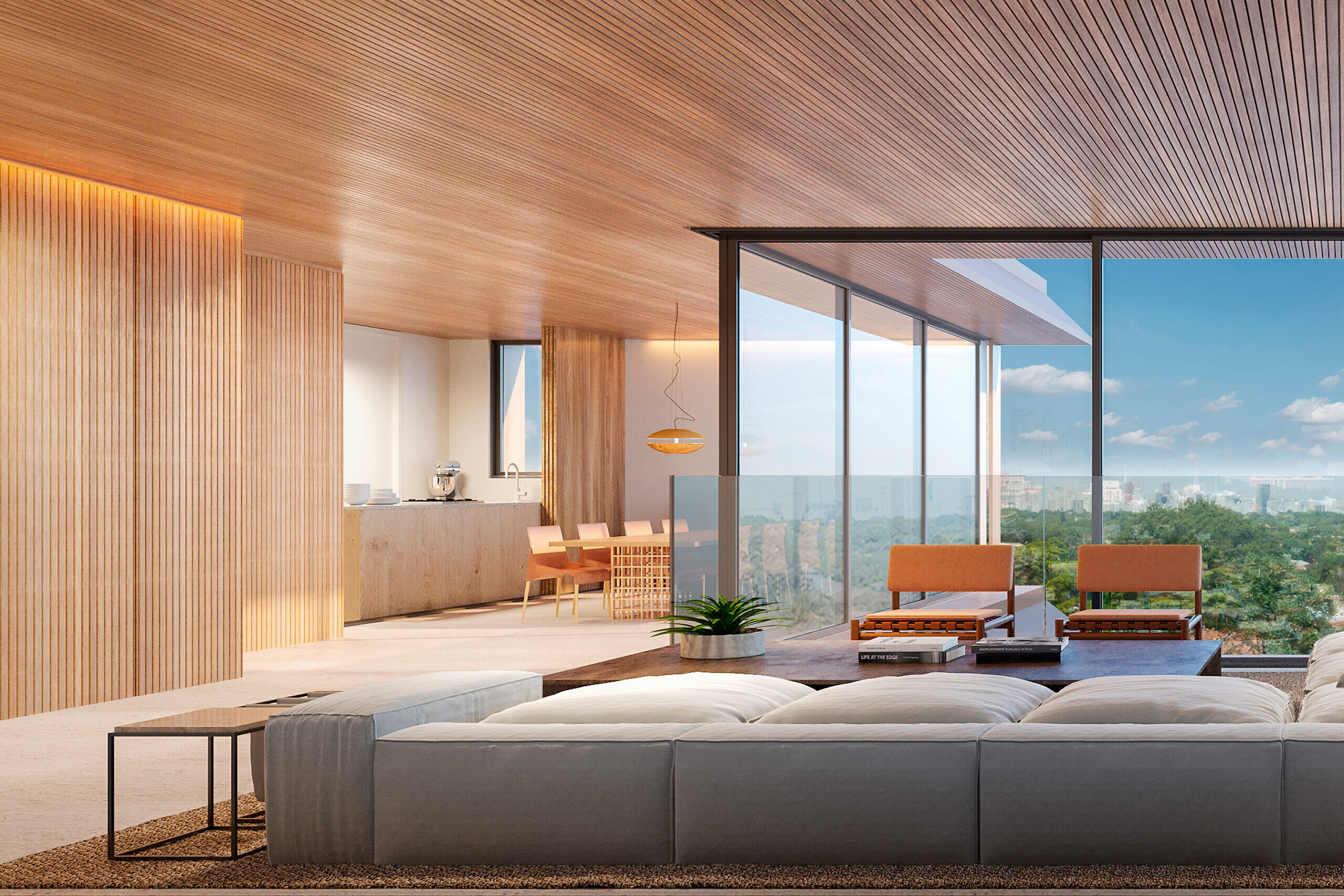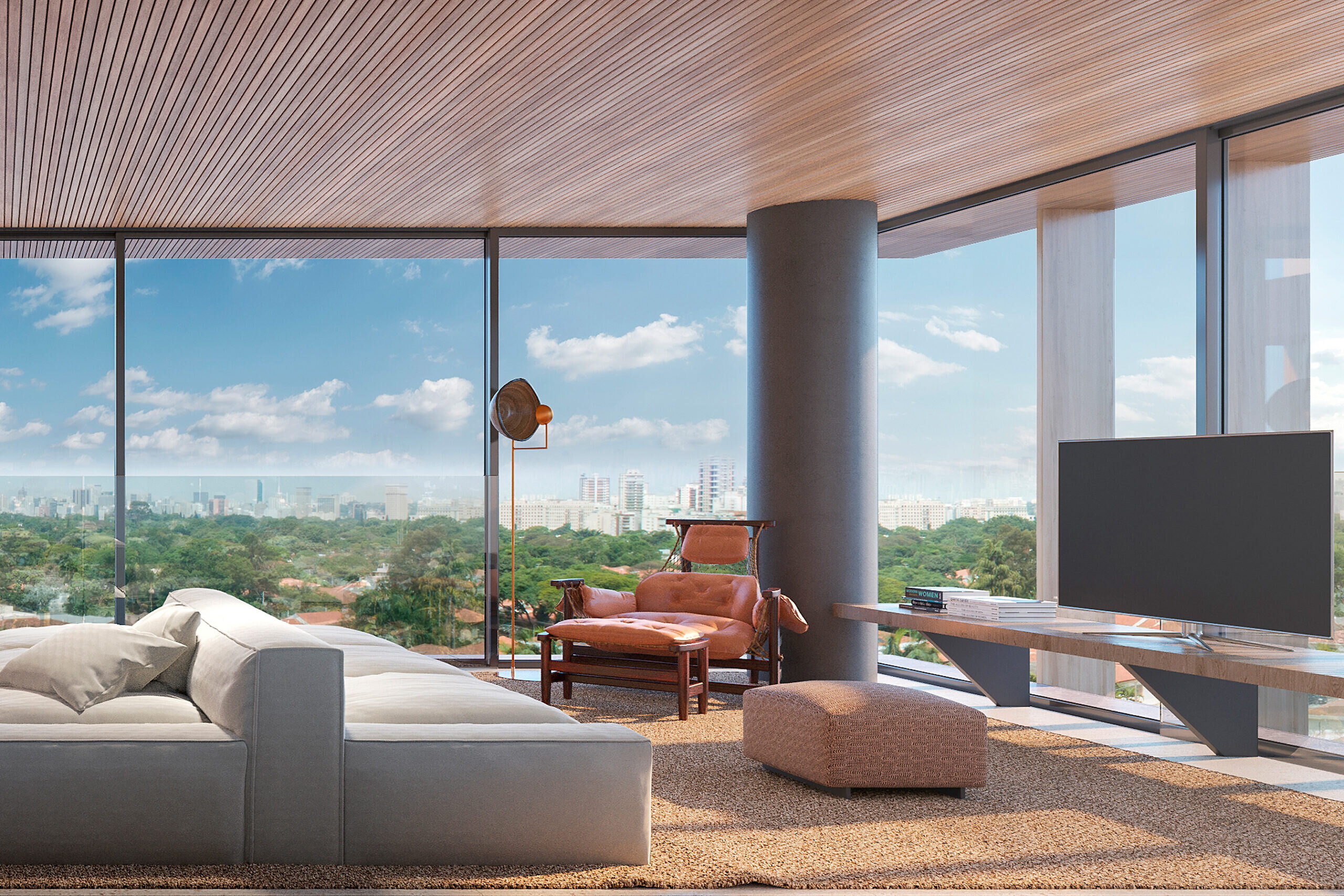 And as an initial concept, we seek to bring solutions and architectural elements common to home designs for a vertical and urban scale.
So we use floor-ceiling doors in the rooms, eaves that create protection from the sun and extend the interior to the exterior and, in addition, the wooden brises that bring environmental comfort and privacy, and form the facade of the building.